One of the coziest rooms in your house should always be your bedroom. Unfortunately, most of us want visible places like the sitting room to remain eye capturing for our guests and end up forgetting the only private and a personal getaway.
A bedroom is your sanctuary that shows off some of your innermost beauty; colors, feelings, and even collection hobbies.
For some of us, we tend to believe that expensive decorations have to be applied to bring out the real beauty of these rooms.
However, this article goes deeper to remind us that cost and beauty are two different things; you can still decorate your room and avoid digging deeper into your pockets.
Here are the different ways how you can decorate your bedroom while running on a low budget.
Pick a subtle color
Some of us always end up making mistakes of choosing bold primary colors for the walls and furniture in our bedroom.
Instead, we should choose soothing shades and others of monochromatic tones.
Colors are characterized according to theories such as calm and serene (blue, lavender), and, coziness and comfort (e.g. toasty brown).
Read more:
The trick here is to avoid shouting colors. Instead, you ought to consider picking their lesser shades. For example, you can pick pumpkin color instead of tangerine and the likes.
Take care of the ceiling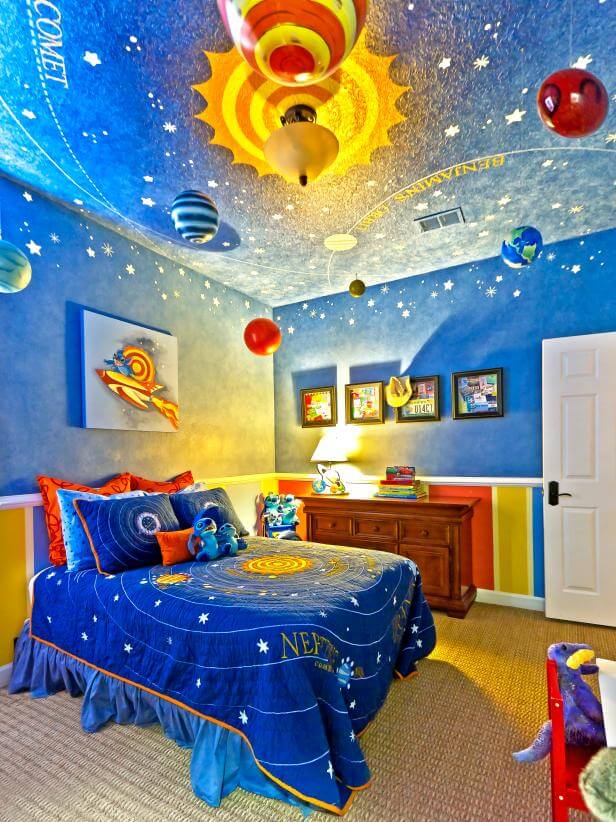 A bedroom is a four-walled house. Well, this statement is false since the ceiling makes up the fifth wall of your bedroom.
When we lie on our beds at any time of the day or night, we look up at the ceiling and meditate about our lives. However, do you end up looking at a blank or dull surface?
For your ceiling, always ensure that you have a subtle pattern or even a soft color instead of rough and dull surfaces.
Don't be like most people who paint their ceilings, the same shade as the rest of the walls.
Instead, you should consider painting it with a lighter version of the shade used on the other walls.
By doing this, your ceiling will be visually lowered, thus making you more comfortable and creating a feeling of intimacy.
Bring in flowers
Flowers are beautiful in their natural habitat, and even when used to light up a room. They not only light up the mood but also make the surroundings cozy.
Although bringing in fresh flowers to our bedrooms is expensive to most of us, we can still find a way to bring the existence of them in the room.
The first way could be through a floral painting on your wall. Let your artist paint your best flower to ensure that you see it as you walk in and out of the bedroom.
Secondly, bring in a vase filled with few blooms from the garden once in a while. Lastly, purchase a floral pillow to make the room bright.
Think global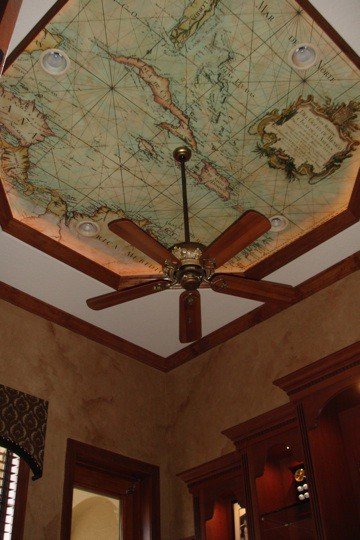 Sometimes, all you have to do is purchase a simple item in your local shop to bring a whole walk over to your small room.
A vintage map is one of these items. Besides being inexpensive, it also makes a focal point for your room.
Change your curtains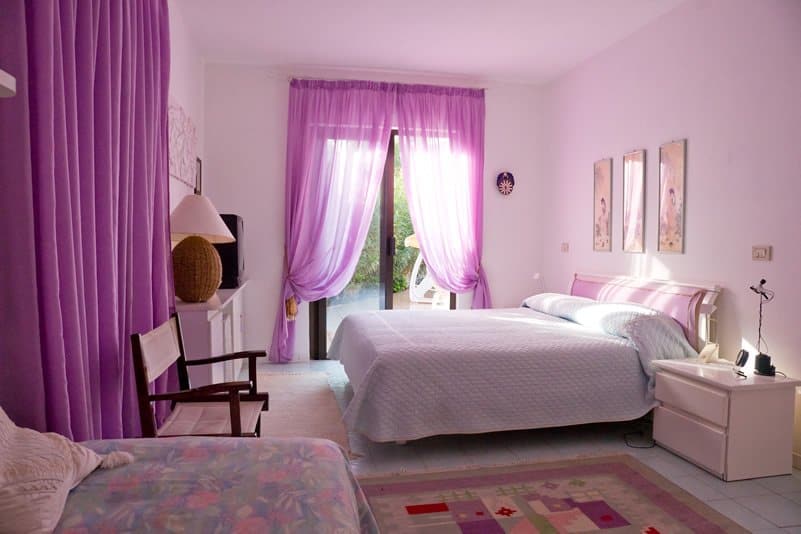 There is a need to change the view of your inside by bringing in new curtains. To choose the best, make sure that you pick curtains that touch the floor or the sill.
In addition to this, make them twice the width of the window.
Lastly, choose a plain color, one that is completely different from the other items in the room.
If you are willing to spend most of your time in your bedroom as compared to other places in your house, then you have to take your time to decorate it.
To make it more calm and organized, you don't have to break your bank for it. Start with the little changes as seen above.
If you are looking for inexpensive items to make your bedroom outstanding, look no more since all your solutions for sleeping problems at mattressgenius.com are already taken care of.