Home décor is an exciting part of owning a home. It can be challenging, at times, to find something creative and unique.
Many home trends take over, leaving many homes with similar colors and patterns. Many people also stick with neutral designs to make it easier for blending when new items are added.
It can be a lot of fun, however, to try something bold.
A room can easily reflect a person's interests and artistic taste. Wallpaper has made a big comeback in recent years.
It is great way to form an accent wall or add a theme to room without having to purchase excessive amounts of artwork.
The availability of wallpaper with a black background has added a new option for those with extraordinary style.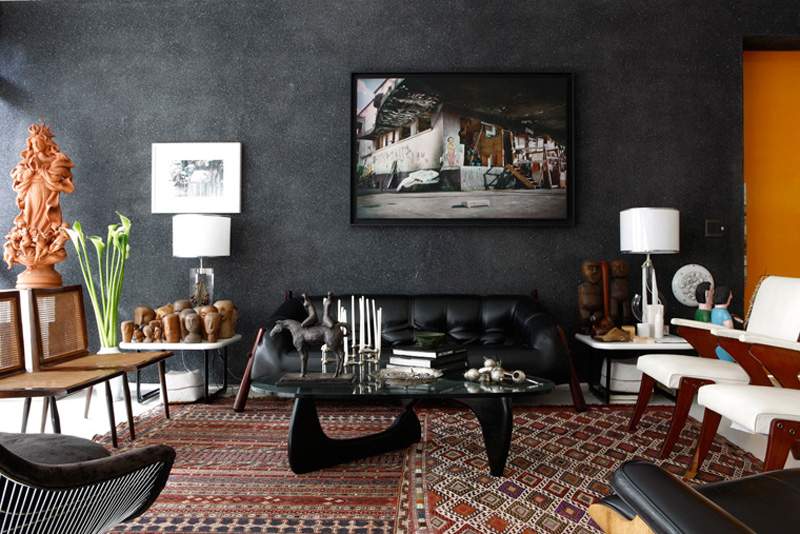 Time Warp
Some of the best décor ideas come from past eras. There are many iconic designs and stereotypes for the 1970s.
The addition of color in homes during this time was common in most living environments. There was nothing neutral about décor during this time in history. Everything from furniture to clothing had a pattern or multiple colors.
Some colors were more popular than others, yet it was acceptable to add the unusual to any room.
While green, orange and yellow dominated living rooms and kitchens, black-based wallpaper brought personality to bedrooms, bathrooms and spare rooms.
Make it Classic
When you bring in bold prints from the '70s, you do not have to compromise on class. Black wallpaper with prints is extremely versatile.
The great part about bringing items back from the past is that you can implement them in an entirely new way.
The advantage of wallpaper with a black pattern is that it incorporates a color that is traditionally associated with classy items.
This makes it great for formal rooms, such as dining and sitting rooms.
When you attend a formal event, the first thing you may buy is a black dress or suit. This is the feeling you get when black is incorporated into the décor.
Artistic Impression
Black is also the perfect background for artistic patterns and designs. Most people are hesitant to paint their walls a dark color.
When you want to add some original art, wallpaper can also save money. The entire wall can be covered in an intricate design when you use wallpaper.
This makes a much bigger statement than a framed painting or two. You can choose from classic patterns that you may also find on curtains and rugs.
If you have a more obscure taste, you can also find colorful faces, animals, and even skulls. Let your personality shine through with the new, old black wallpaper.
Vintage wallpaper is an excellent way to add personality to any room. The black designs are a less common alternative to the well-known greens and oranges of the '70s.
You don't have to follow trends to create a space you love. Try out wallpaper with an artistic pattern on one wall to add an accent, or all over to create a more intense atmosphere. The many options can help you create a space you'll love.