Winter can mean very different things depending on your location. Some homeowners will see feet of snow and below freezing temperatures while others have quite mild conditions.
No matter your home's climate conditions, winter is an excellent time of year to bust out the decorations and boost your home's appearance.
However, doing so on a budget can sometimes be a bit more challenging. Consider these budget-friendly winter decorating ideas to add interest and beauty to your home this season:
Add Lighting Elements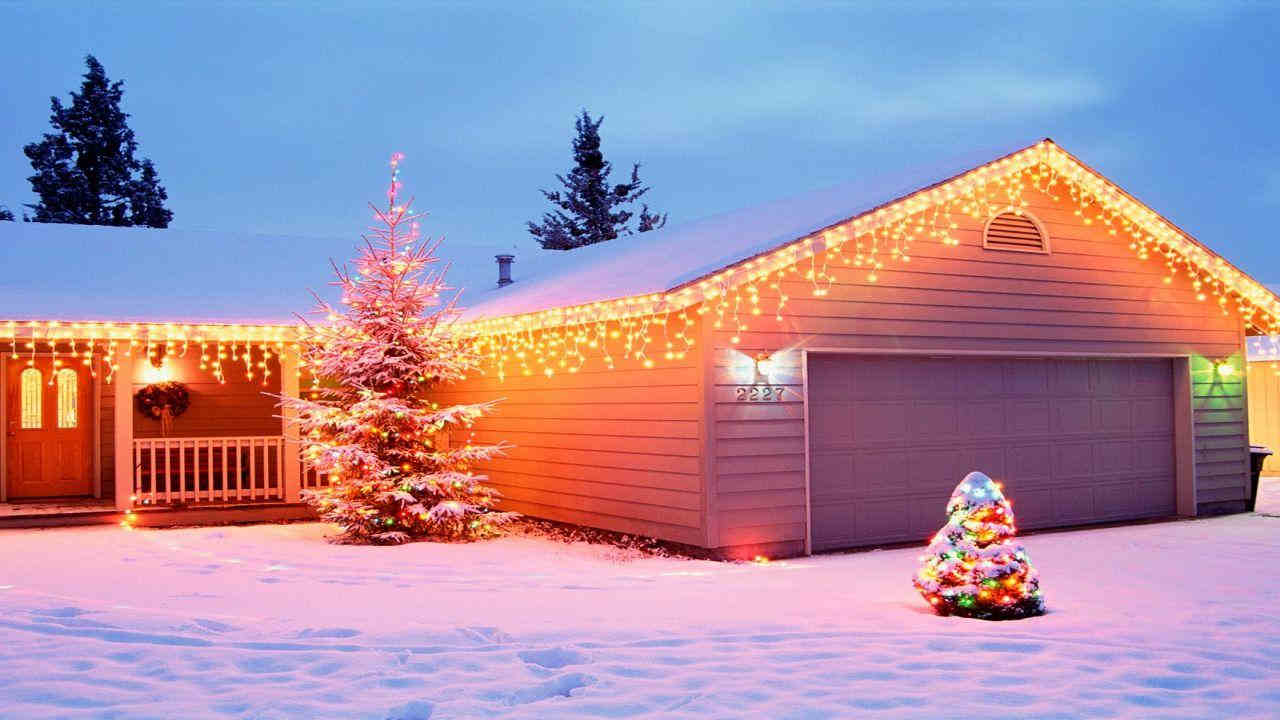 Many homeowners will choose to decorate their homes with lights for the holiday season.
However, other light variations are perfectly acceptable during the winter and can look longer lasting once the holidays are over.
Consider choosing clear or white lights for your outdoor decorations to add an element of interest to your space.
Hang them along porch railings, gutters, or around trees to make certain parts of your home and yard stand out. Strands of lights can be purchased relatively cheap at discount stores and can be set on a timer to limit their power usage.
Consider also using solar lights to illuminate a walkway or highlight other decorations around your home that won't raise the electric bill.
DIY Wood Decorations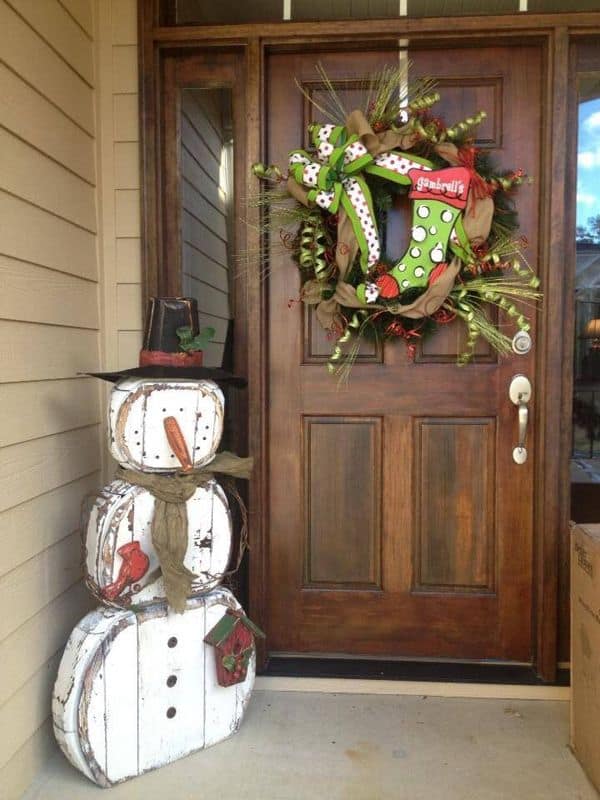 The internet is full of numerous outdoor wooden decor ideas. Use a large piece of scrap wood, or consider attaching a few pieces, to have created a large sign that would make a great outdoor decoration.
Keep the wood a natural color or consider staining it to add a richness to your outdoor decorations. Paint your favorite one-word phrases on the wood to quickly share your love for the winter season to others.
Place signs around your yard or outdoor living spaces in various shapes and colors to make an excellent outdoor decoration that is also easy on the budget.
Other ideas include putting together your own outdoor Christmas tree stand made from leftover wood scraps. Other decorations include making snowmen figures out of wood and painting them with leftover project paint that you have on hand.
Wood is an easy to refurbish material that will do well in many outdoor winter conditions. Consider building your outdoor decorations with wood to add a budget-friendly element to your home.
Recycled Presents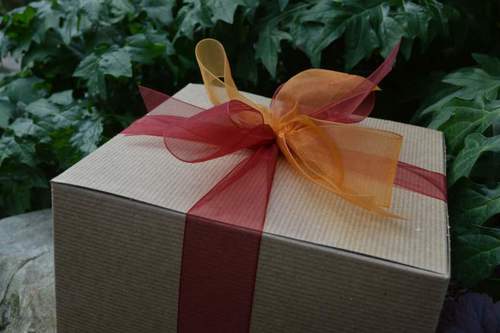 Winter is the time to give presents to those we love and adding gifts to your outdoor decorations can quickly add interest and beauty to your home.
Consider using large cardboard boxes and making them into oversized presents that would look great on a landing or porch area.
Add a few rocks for weight inside the boxes and tape them shut.
Then wrap the boxes in paper or paint them to look like wrapped presents.
Add a giant bow on top made from a ribbon to have the perfect gift greet neighbors, carolers, and guests to your home this winter.
Place these recycled presents under a covered portion of your outdoor living space to keep them from being damaged by rain or snow as well.
Add Natural Elements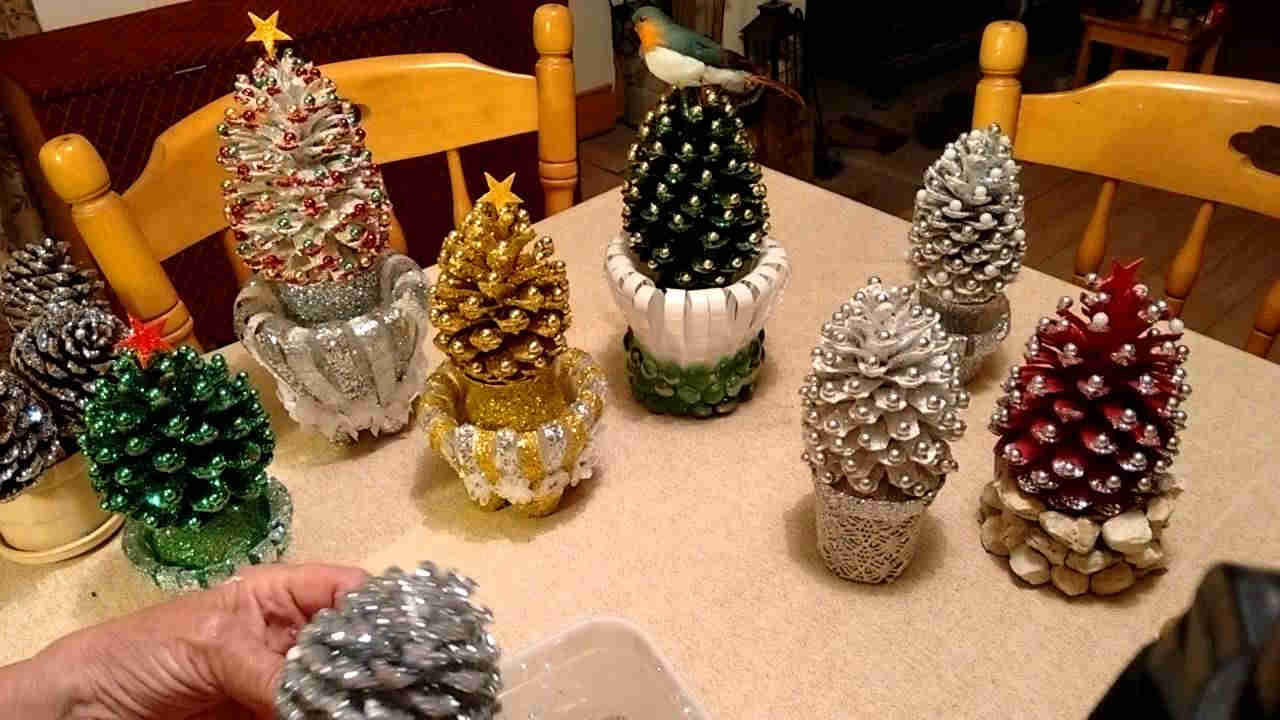 There are plenty of items that can incorporate into a natural look of your outdoor winter décor. Consider going to a nearby park and gathering pine cones to create an easy to make pine cone wreath.
Even placing a basket of gathered pine cones on an outdoor side table is an easy and budget-friendly way to decorate for the season. Fallen evergreen limbs can also be collected and made into a wreath or used as accents in pots or other winter decorations.
Consider making a garland of evergreen twigs to place around the outside of your front door and attach pine cones and winter berries to it to welcome guests to your home.
Wrap It in Ribbon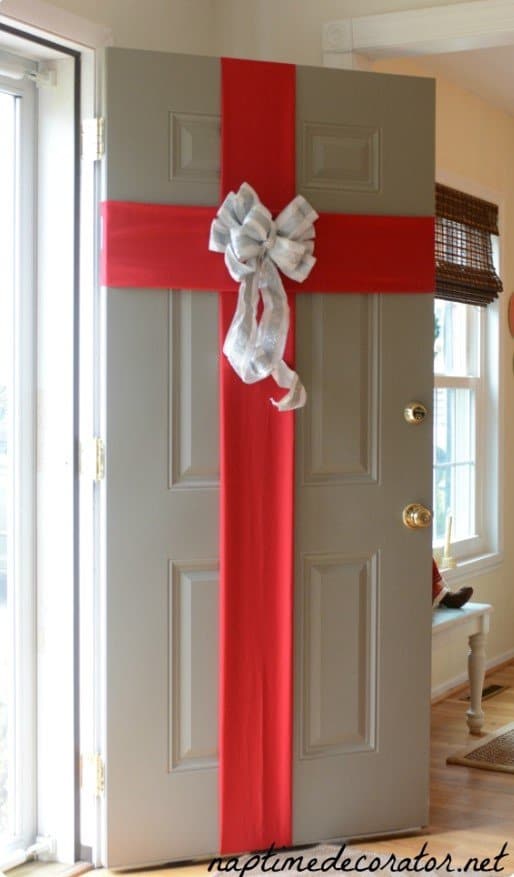 Many stores offer ribbon at a discounted price. Pick up a few spools of brightly colored ribbon to add a punch of color to your outdoor winter decorations.
Ribbon material can be wrapped around lights, porch columns, or railings very easily.
Other ways to use ribbon include wrapping your front door to look like a present or placing a ribbon around evergreen bushes or shrubs within your yard.
Ribbons will usually stand up well to rain and snow and will provide an essential element of color to your outdoor area as well.
Finding budget-friendly items for your outdoor winter decorations is an essential part of making the season even more enjoyable.
You'll add interest to your home as well as spread the joy of the season to neighbors and friends. Consider all of these budget-friendly winter decorating ideas that will add beauty to your home without hurting your wallet.