The lighting in a room can completely change the way it feels, and even how big it feels!
However, the exact same lighting system will look very different in a room with a different ceiling style. Here's a quick guide to lighting some of the most common types of ceiling.
Vaulted Ceiling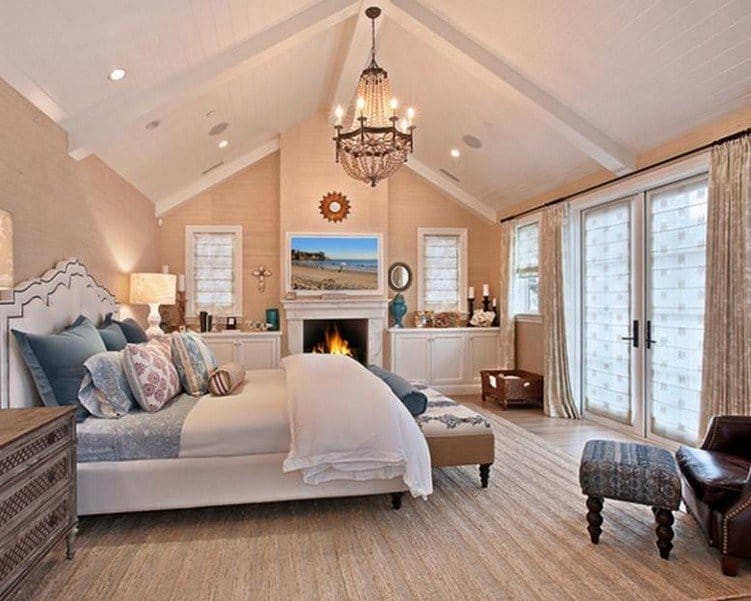 Recessed ceiling lighting is an excellent choice for vaulted ceilings. They are a popular way of achieving a sleek, modern, and uncluttered aesthetic.
When using recess fixtures like these in sloped ceilings, you should opt for an adjustable version.
This allows you to choose the direction the light shines in. Just make sure you have enough space above the ceiling surface for recessed features to be installed.
Pendant fixtures will hang from a vaulted ceiling and look more decorative than recessed fixtures.
These types of fixtures are versatile, and by using something called a swag, you are able to exert a great deal of control over the height of the light, and the effect it produces.
Pendant fixtures come in a wide variety of colors and styles. These can range from the classical chandelier to some much more modern looking designs.
Some pendant fixtures also incorporate fabric into their designs.
Exposed Beams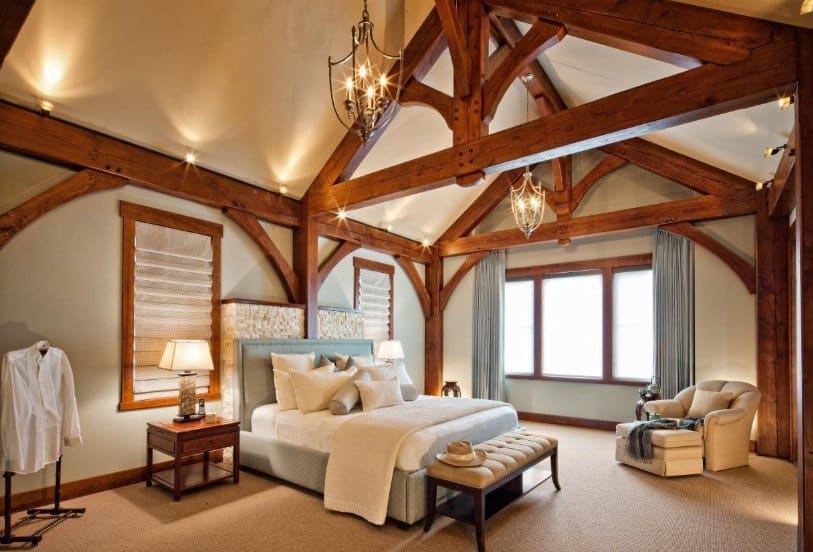 Lighting ceilings with exposed beams properly can be a challenge. One of the simplest and most efficient ways of lighting this type of structure is to use a profile.
A profile is a structure made by a machine, which contains a number of light fittings.
These can easily be made to blend in with the exposed beams in your house and can provide various levels of lighting, according to the mood you want to create.
One of the unique challenges of lighting an exposed beam is that the beams themselves will block out the light.
Some people compensate for this by putting their light fittings directly onto the beam.
However, if the beam height permits it, using a hanging, or suspended, track to house the lights can be a very effective solution.
Tray Ceilings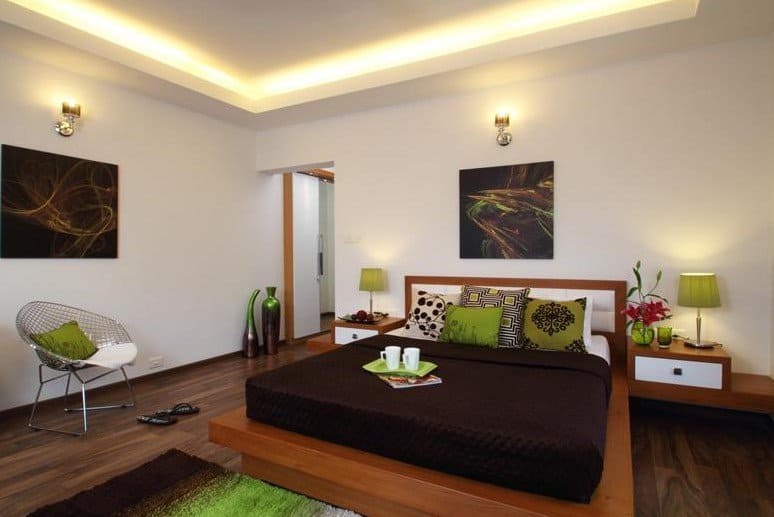 Tray ceilings are becoming more fashionable every year. Their recessed design opens up a number of interesting opportunities when it comes to choosing the best lighting.
You can achieve a very striking effect by using soft lighting around the edges of the recess, with a main, brighter light in the center.
Another effective option, which also affords you a great deal of control over the overall effect, is to use smaller recessed lighting within the recess.
This can be supplemented by a main light in the center, or you can use a large number of small adjustable lights.
Some designers take advantage of the fact that a tray ceiling is already recessed by fitting some small, directional lights.
Floor Lighting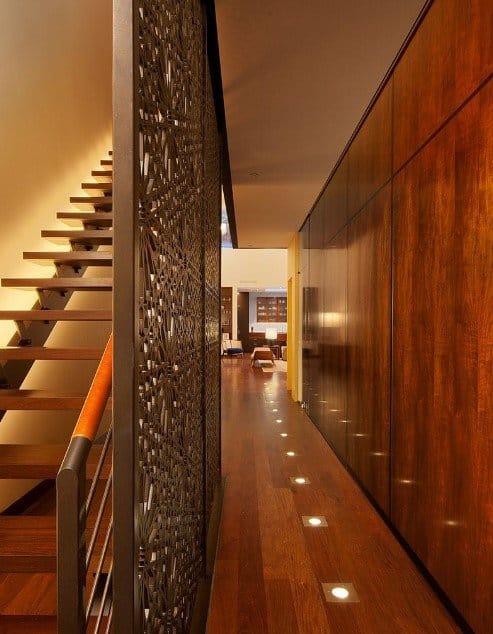 Not all of your lighting will come from your ceiling, of course. The style of the ceiling that you have will affect how the light from floor lights fills the room.
As a general rule, the lower your ceiling is, the softer the lighting you should use.
If you have a very bright floor light and a low ceiling, the light will be brighter and more concentrated, often overpoweringly so.
It is up to you whether you want the primary lighting in your room to come from the floor or the ceiling, or both!
For example, you could combine some of these standard lamps from Pagazzi to provide some gentle ground lighting, while a larger overhead light provides the main lighting for your room.
Getting the lighting right is one of the trickiest aspects of home design, but it is also one of the most fun!
There are an endless variety of lighting types and styles out there, so keep experimenting until you find what works for you.