Don Pedro Brooklyn is reader-supported. When you buy through links on our site, we may earn an affiliate commission. Learn More
7 Closet Lighting Ideas
Closet lighting is important for several reasons. You may want your closet to have ample lighting so that all your outfits and shoes and accessories are easily viewable so that you don't have to pull everything off the hook and dump it on your bed to decide what to wear.
You may also want to install closet lights along with a mirror so that you can put your belongings against yourself instead of walking all the way to your vanity. Closet lighting solutions are also important for those who get dressed in walk-in closets or don't have a separate dressing space in small houses.
But how can you decide which is the best closet lighting for you? Here are some closet light ideas that you can choose from to give your closet a well-deserved makeover!
LED Ribbons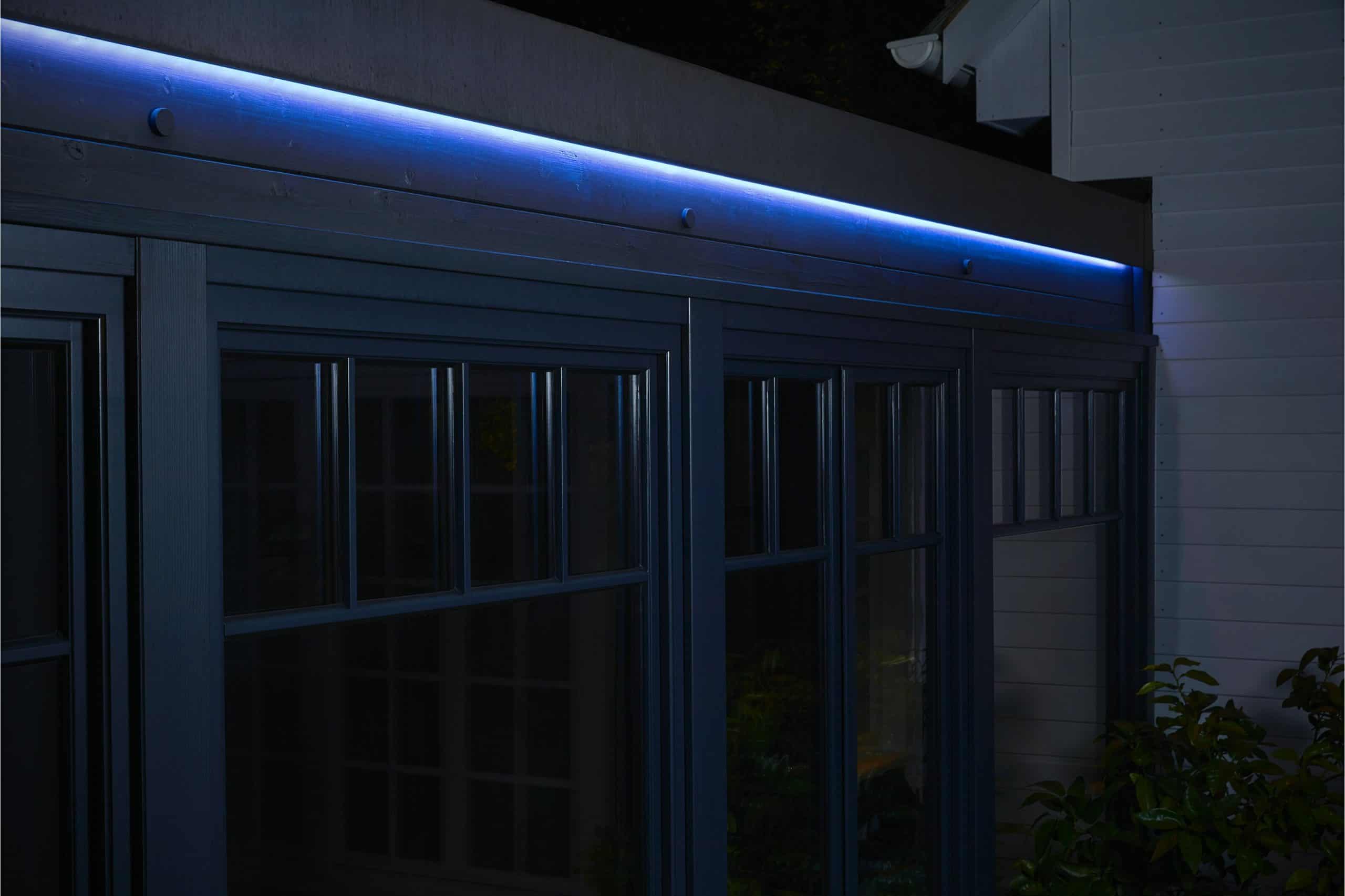 LED ribbon battery lights for the closet come in a vast variety of colors, lengths, intensities, and installation settings. You can fix these ribbons inside beams, on railings, or simply line them along the colors of your closet.
Since these are available in different lengths, you can get them for both small and large closets. These stick on lights are available in RGB variations as well as warm, yellow, and fluorescent shades. This allows you to add both vibrance and subtlety to your closet as per your preference!
LED Under-Cabinet Bar Light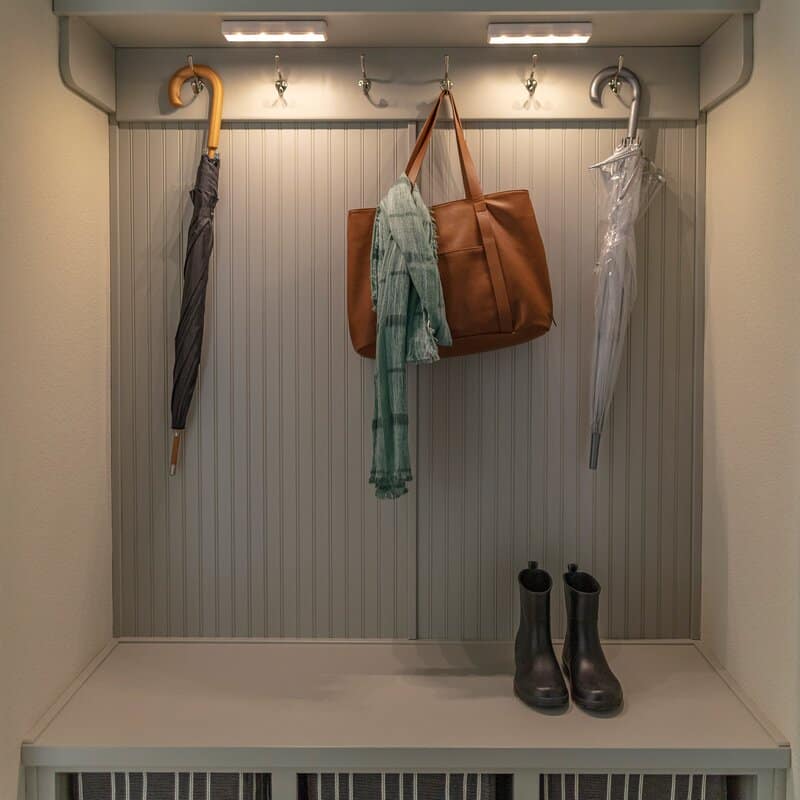 Some closets are placed in areas where there's pretty little lighting to truly compliment your wardrobe collections. In this case, you need a fairly more powerful lighting than just plain room lights or LED strips.
These under-cabinet light bars offer a viable solution for dark, dim closets. They also add a touch of elegance and richness to the neutral tones of your wardrobe's wood and metal. The best part is, you can fit these bar lightings in other areas of your room too, such as the bed and the dressers, to match your closet.
Hang a Chandelier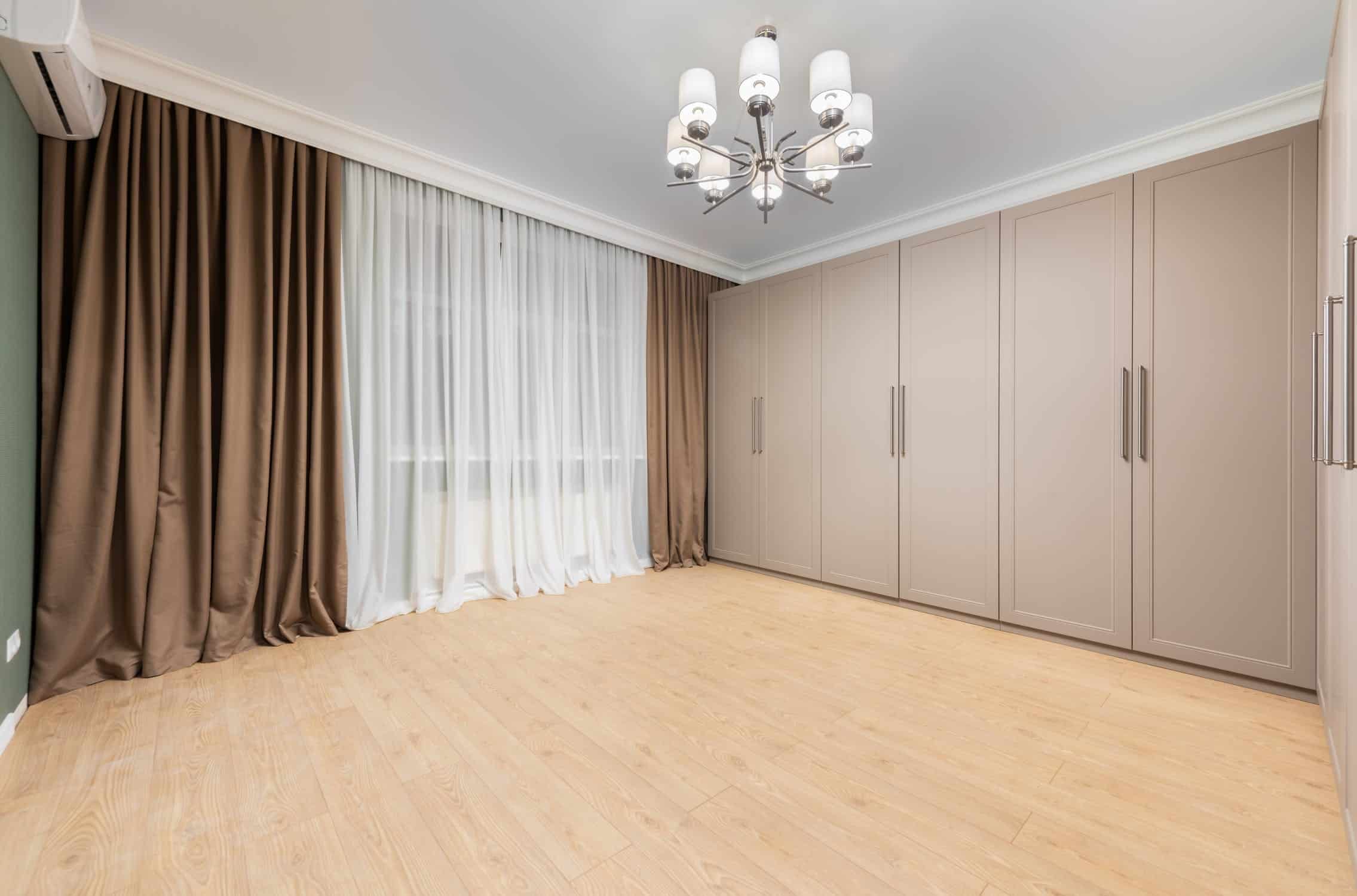 Chandeliers don't always have to be big, bright, and fancy, right? You can find rows and rows of smaller chandeliers that offer moderate lighting along with a generous dose of style and glam to your plain closets. You can hang these in all types of cupboards and walk-in closets because they're so versatile and stylish!
The only thing you'll have to bear in mind is that you should place the chandelier in a position from where it can distribute sufficient light to all parts of the wardrobe, and it should do so without bumping into your belongings.
Puck Lighting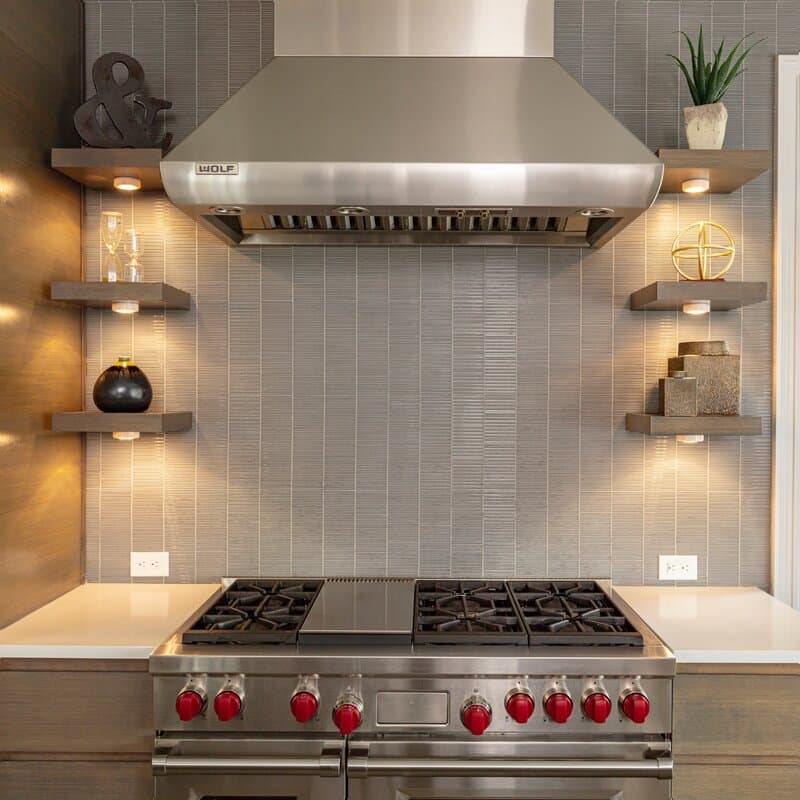 Also known as spot lights, these are another way of amping up your closet without going overboard. Puck lights are available in a range of colors, including RGB, warm, yellow, white, and neon.
If you're not sure whether or not you've seen a puck light, just recall those fancy display shelves in your favorite mall stores. They are those single light sources that are sometimes installed in individual cabinets, either at the bottom on the floor or on the ceiling.
If you get these installed with a proper design on your mind, you can give your closet a makeover that may even increase the overall value of your whole house when you try to sell it!
Motion Sensor Lights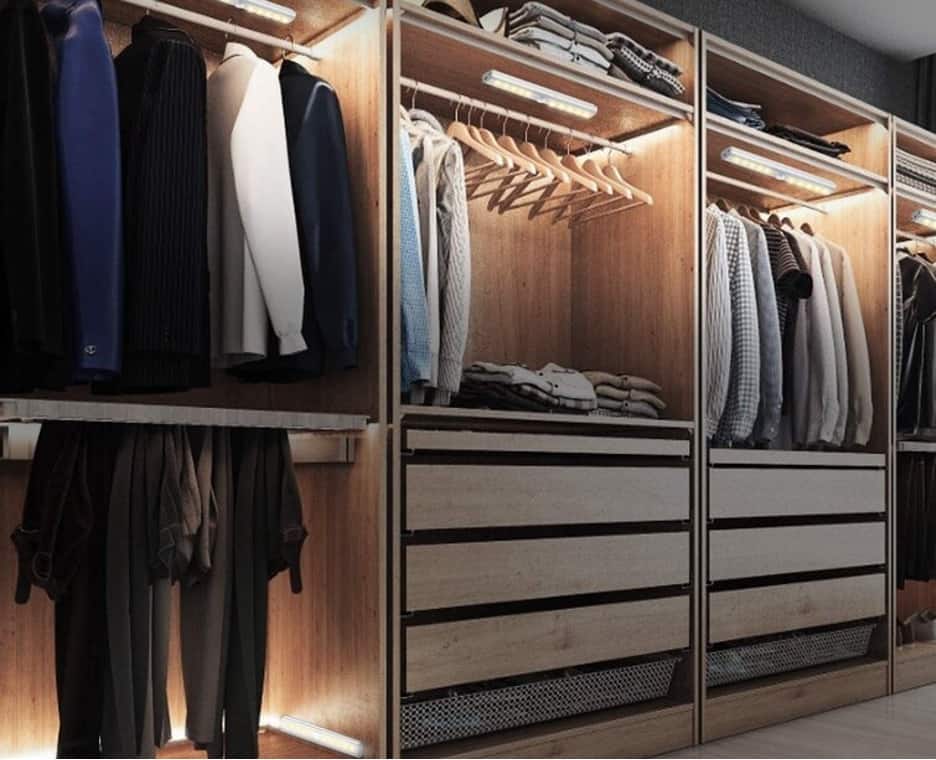 Want closet lighting ideas without wiring for your closet? A set of motion-activated lights is perhaps the best option available out there. If you can't find a place to install plugs or power outlets for your closet, you'll find motion sensor lights as a simple yet effective alternative in any lighting that suits your closet.
These lights are available in the form of pucks, strips, bars, as well as bulbs in different colors and wattages. So if you're planning a smart home, these smart lights would go well with your wardrobe!
Hanging Edison Bulbs
If a compact chandelier sounds like too much work, then why not choose an Edison bulb instead? These are pretty popular for adding a subtle, ornamental glow to rooms, porches, and corridors, and would also go well with your wardrobe.
You can get these yellow plug in closet light bulbs in different sizes and shapes for your closet. They also have a fairly long life so you don't have to worry about replacing them too often.
Flush Mount Lighting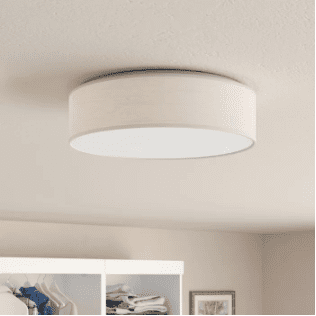 Don't want to invest in anything fancy or high-maintenance? You can avoid all of that by switching your lighting options to a plain fluorescent flush mount light instead. These are also known as moon lights and are perfect for smaller, simpler wireless closet lighting ideas.
These lights come in warm, white, and yellow color options, and have multiple wattage options for both large and small closets!
Final Thoughts
Closet lighting improves your house value, makes your collection look more appealing, and allows you to set up a makeshift vanity right in your closet. But all of this is only possible when you choose the right closet lighting.
These top 7 closet lighting ideas will surely offer some excellent lighting solutions for any kind of closet you're planning to revamp in any setting, style, and budget!