Don Pedro Brooklyn is reader-supported. When you buy through links on our site, we may earn an affiliate commission. Learn More
21+ Most Popular Interior Design Styles Explained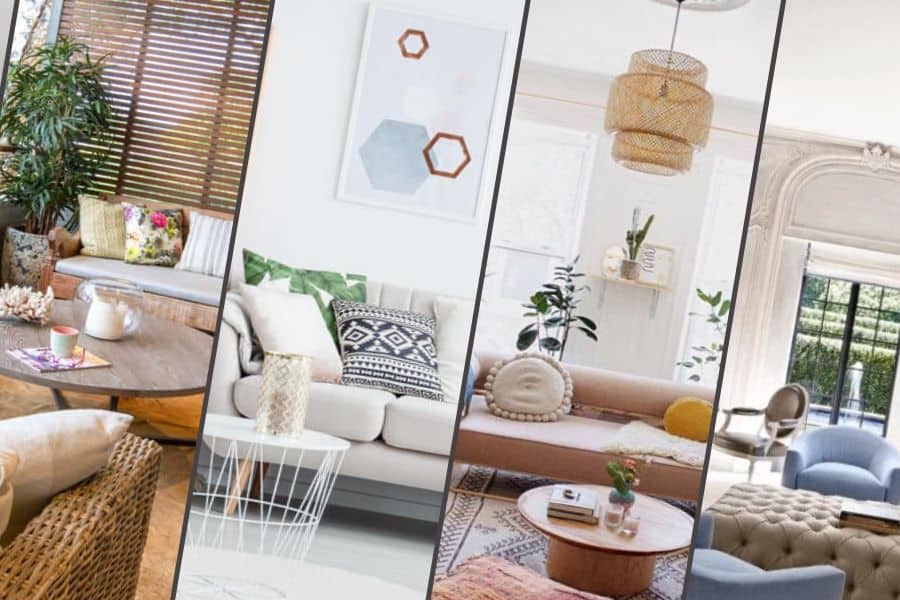 A room is just an empty space without any decoration. It is a reason why interior design has a significant role in livening up a room.

Moreover, interior design is not only about patterns and colors that will be applied. It helps you to manage space and furniture that should be in your room.

Day by day, the interior design grows into some different styles. You can also find various interiors for different types of rooms.

There are unlimited interior design styles out there, but we have compiled the most popular ones on this page.

If you need inspiration for interior design style for your home, here is the list for you.

[powerkit_toc title="22 Most Popular Interior Design Styles" depth="2″ min_count="4″ min_characters="1000″]
Minimalist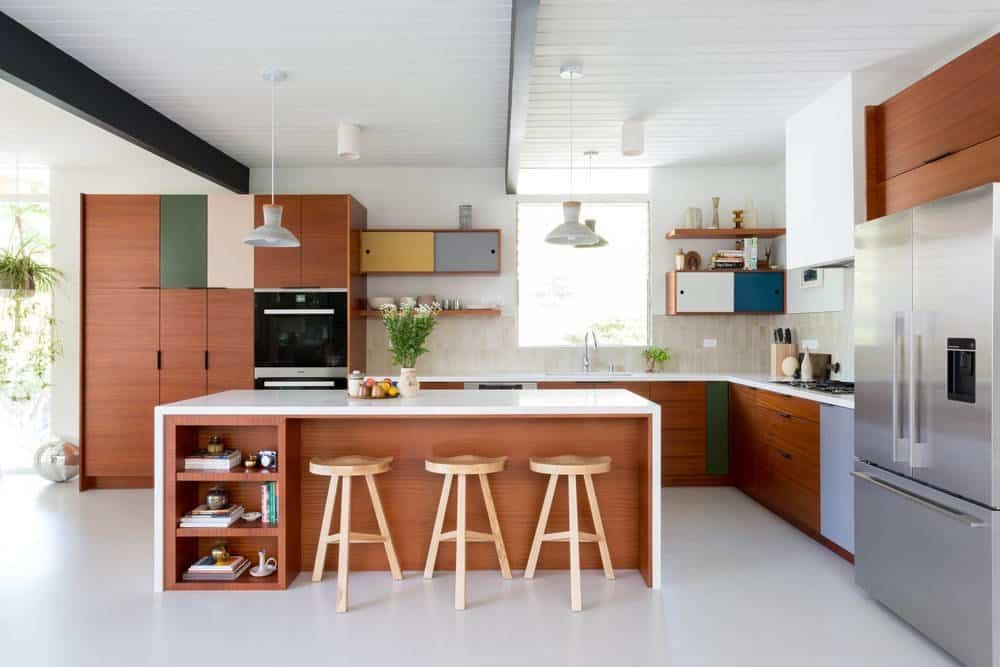 The first style of interior design is the minimalist style. It became a trend for years ago and is still happening. The focus of this style is elegant and clean.
You will get a spacious room and some of the multifunctional furniture from this kind of style. Simplicity is a key, so it will be a perfect style for you who need to live in minimalism.
Some people include the minimalist interior design style as a modern style.
It shows from the trend that is still happening until now. There will not be too much pattern and excess furniture for this gorgeous style.
Traditional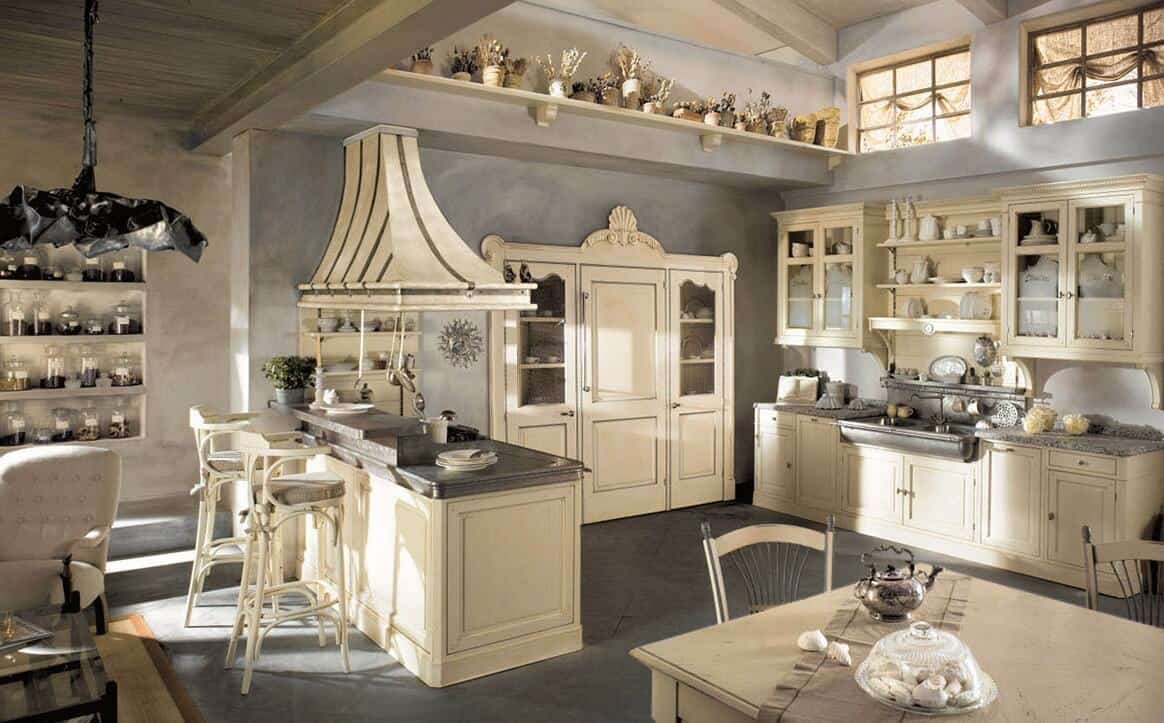 Opposite from the previous style, a traditional interior design style is an eternal style that is still happening. The old-school vibe becomes its uniqueness.
Moreover, you can freely express yourself through this kind of style. Just place what you want to place.
The focus of this style is the vibrant color, wooden furniture, and rich textures.
Moreover, you will also find curved lines combined with silk, velvet, and brocade fabrics and details.
Since the rich texture is its identity, you must also include textured and patterned details with an energetic dimension, layer, and depth.
Transitional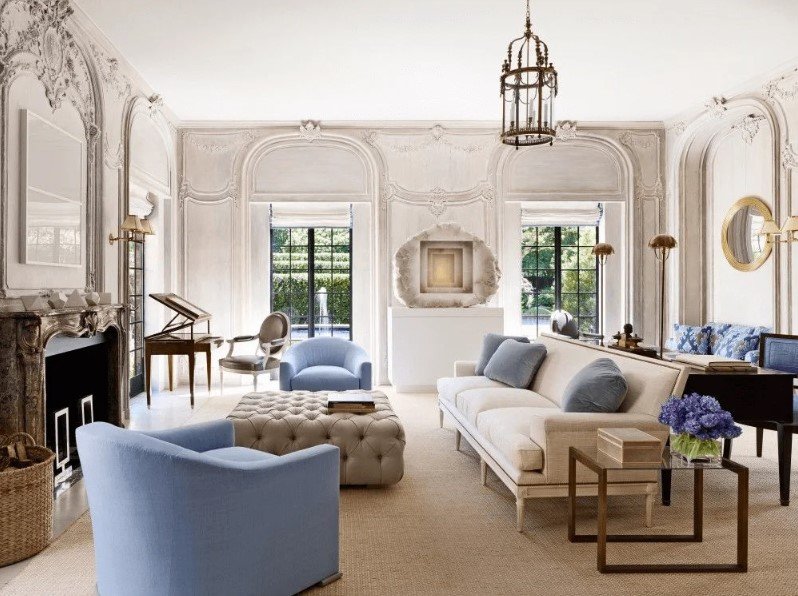 A transitional design style is not too different from the traditional interior design style.
That's why some of us will mistakenly differentiate between them.
The transitional style is a combination of modern and traditional touch. And that's the reason why you might find it look similar.
Since it has a combination of two different styles, you will have a similar vibe. You won't need excess furniture and accessories.
A neutral color is a key for dominated color. It will be combined with wooden curves finishing furniture and other kinds of textural elements.
Coastal Design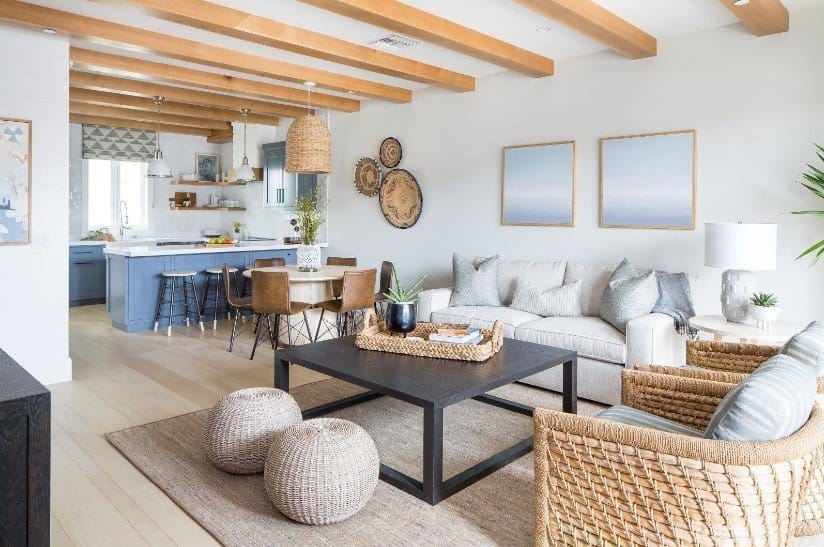 Do you like the blue sea? A coastal interior design style might be your choice.
This style is inspired by a beachside area that has airy and light colors.
The shades of greens and blues are the dominant colors that can be used. These colors are also perfect to pair with beige or white furniture.
Mostly, you will see stripped blue patterns and details inspired by the sea for this style. It will let the room have a comfortable and fresh look.
In short, the beach and ocean are the sources for this style.
Contemporary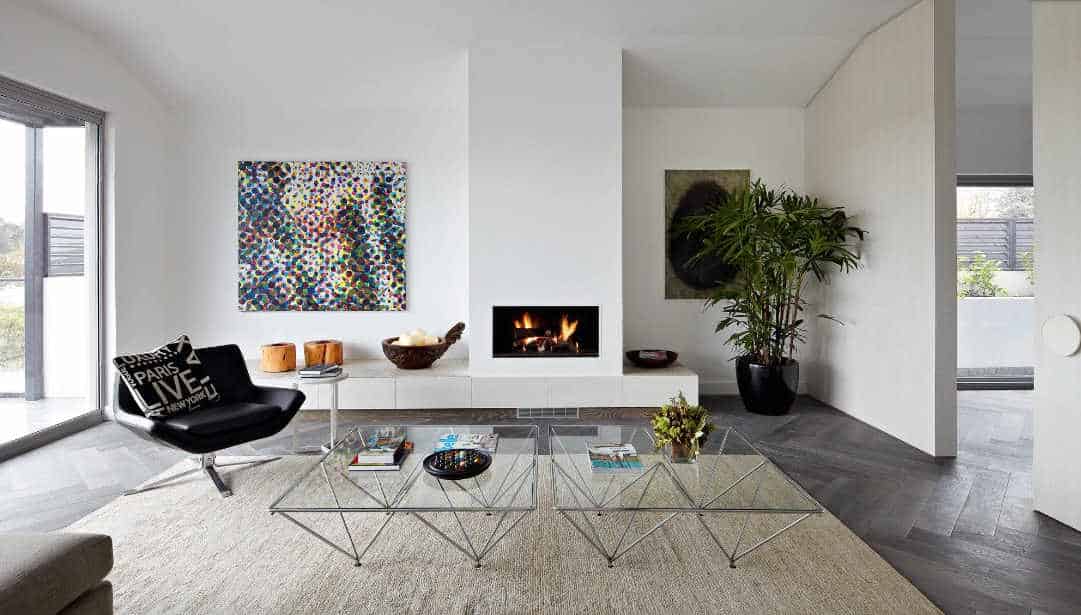 Contemporary interior design is not too different from a minimalist style.
This style is sleek but straightforward. The difference from minimalist is the contemporary using some different features.
It usually uses detailed moldings for windows and walls.
Moreover, the furniture used for this style has clean lines and exposed legs. It gives an airy and light feel for decoration.
For the color, it uses neutral colors that will be combined with textured fabrics.
Scandinavian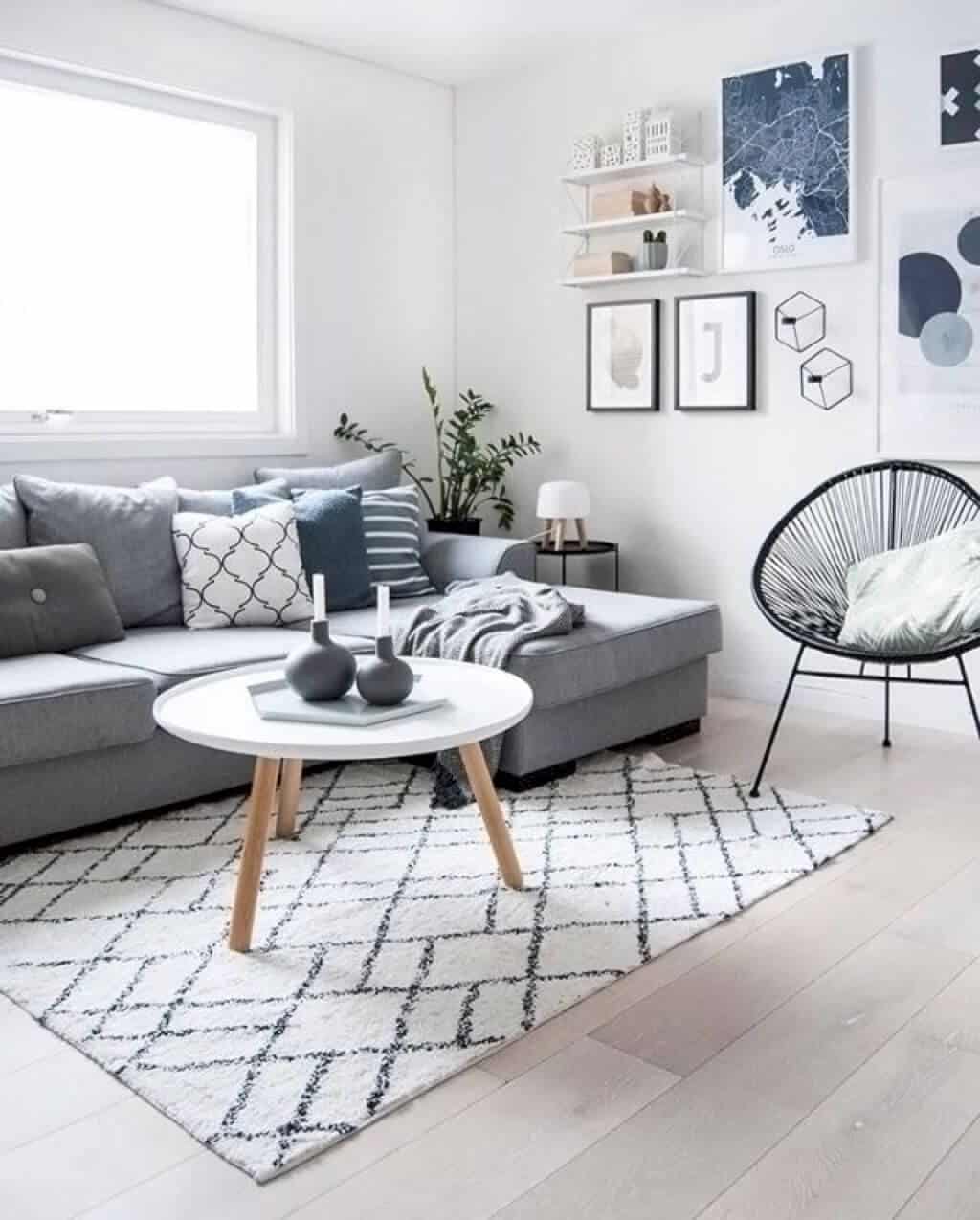 Scandinavian interior design is directly influenced by home design in Scandinavian countries; Norway, Sweden, Denmark, Iceland, and Finland.
The Scandinavian architecture and interior style became more popular when introduced in a design exhibition in America and Canada in the 1950s.
At that time, people were introduced to this style's characteristics, which focuses on minimalism, simplicity, cleanliness, and functionality.
This Northern nature-inspired style is reflected in natural elements, such as wood, leather, and hemp fabric. It also includes houseplants and a deer skull wall mounts as a decoration.
Scandinavian-style designers tend to make a functional and durable product at an efficient cost.
In summary, the Scandinavian interior design prioritizes functionality without eliminating beauty.
Industrial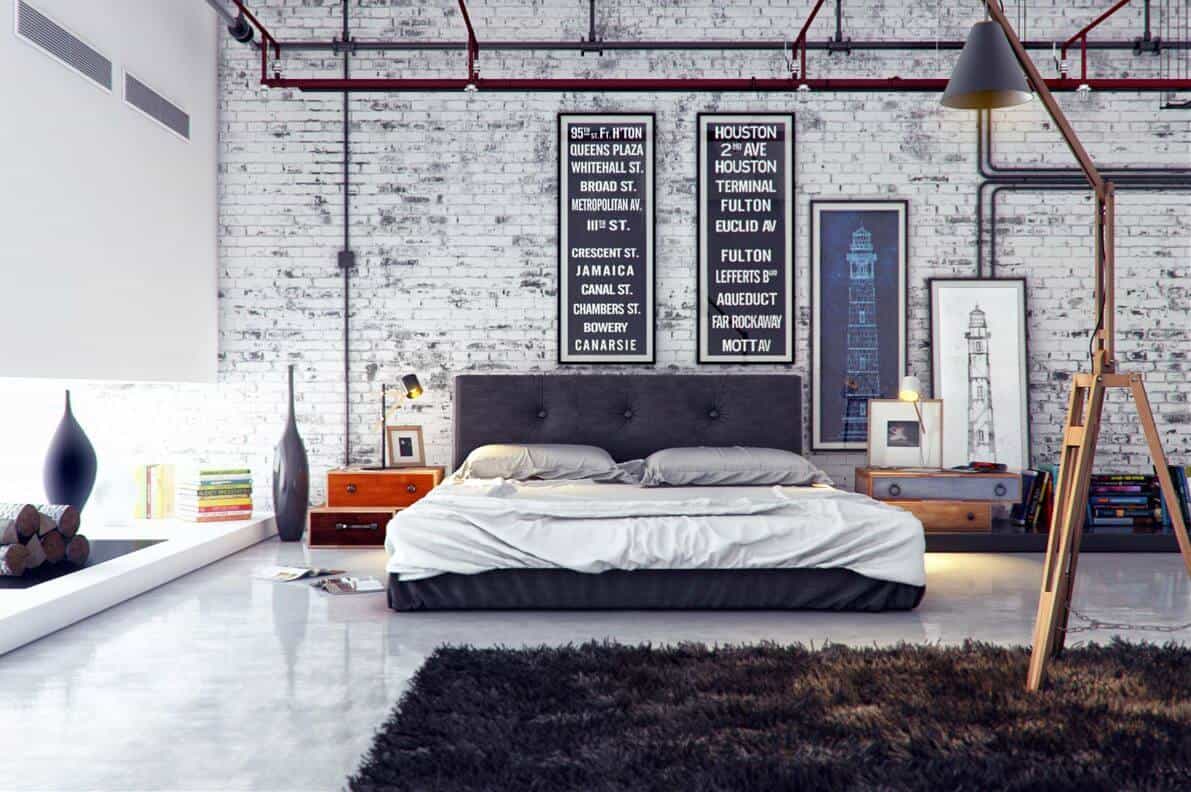 For some reason, an industrial-style becomes a hit. Behind its trend, there is a history of this unique style.
It started on the second industrial revolution that Western European factories closed down.
In that situation, there were so many vacant buildings. Moreover, the population was also increased, so people changed this area into a residential.
It has a unique art style that has exposed beams and pipes. The concrete and exposed brick also become the main point of this style.
It gives more character to masculine tendencies. For the furniture, it has unfinished or raw furniture.
Mid-Century Modern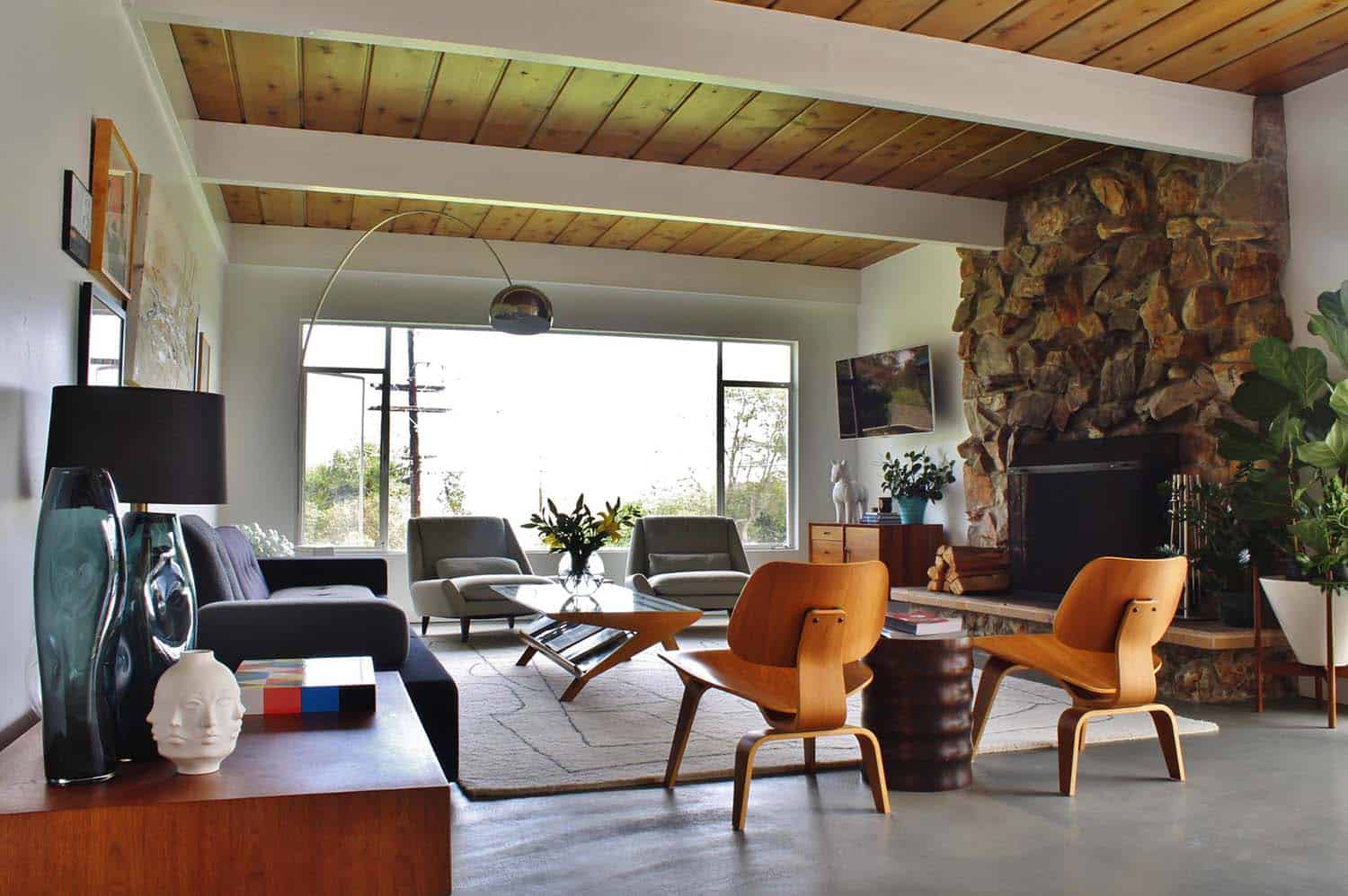 A mid-century modern style has brought memory for some people. It has the 50s to 60s vibes with a clean and simple look, inspired by retro Danish.
Wherever this style is applied, it will create a diverse, strong, and rich look at once.
For the iconic furniture, an egg-shaped chair has never left. Its uniqueness brings a classical yet strong mid-century vibe.
Molded plastic plywood, pure fabrications, and other naturally shaped furniture are the key to this concept style.
Rustic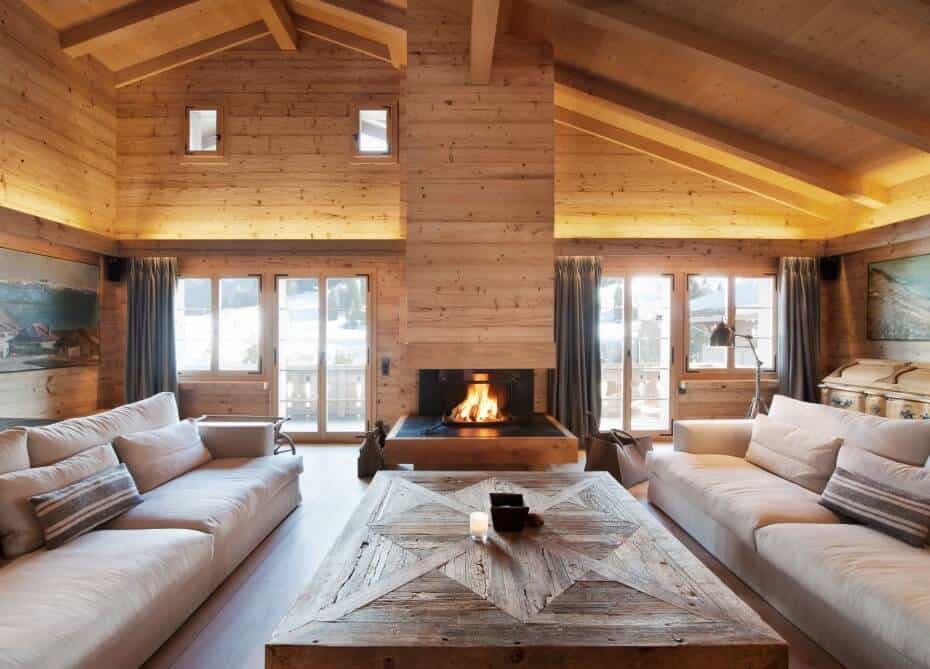 What do you think about a rustic interior design style?
The style born from the Romantic movement as inspiration has a combination of different styles.
You can see natural materials with the charm of a farmhouse and a touch of industrial style. The focus of this style is the effortless beauty of nature.
Then, a fireplace in the center is a crucial point for this kind of interior design style.
Shabby Chic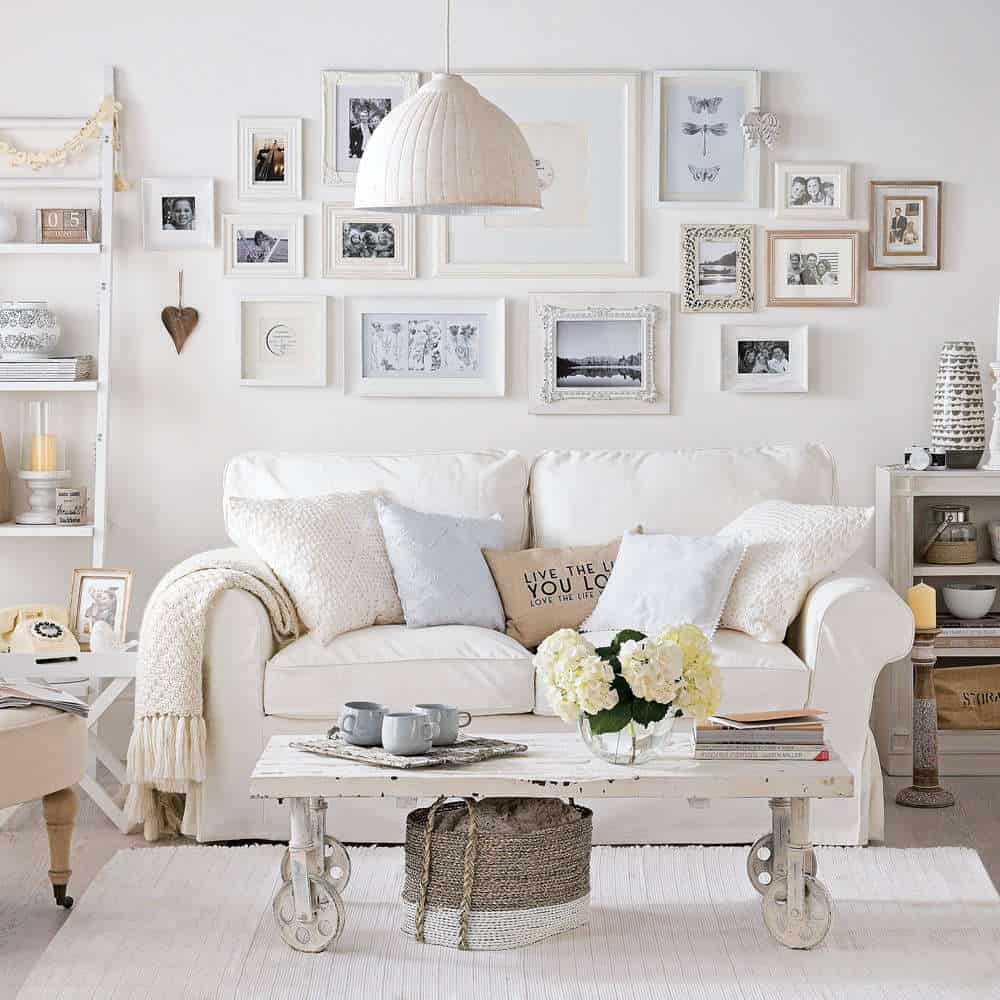 At first, a shabby chic concept has been mislabeled as a type of granny decoration.
However, it still got its popularity from the middle 80s until now.
The fundamental concept of this style is inspired by French design, which has soft characters. It has a combination of traditional style and farmhouse touches.
For the furniture, there will be a distressed painted wood and an overstuffed sofa in white.
At some point, the flowery ornament also will be applied. A gold French mirror can be a center of this style to make the interior look outstanding.
Farmhouse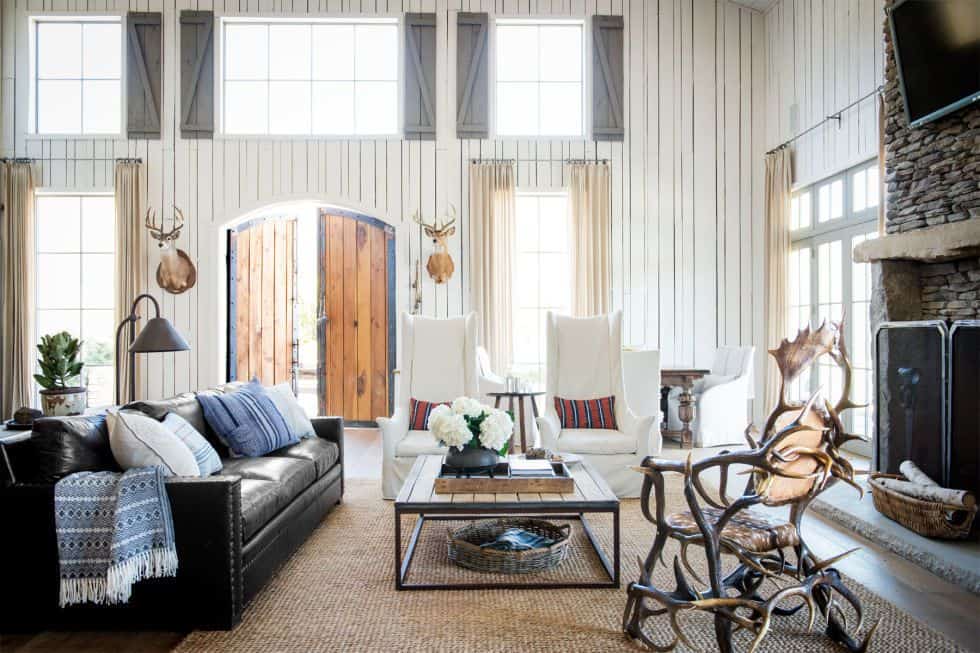 A farmhouse interior design style has a similar concept with a rustic interior style.
However, it will be lighter and somehow looks like a combination with a shabby chic style. Its cozy feel was from a natural wood that dominates the whole space.
A neutral color is used for this style, mostly is white. Then, a fireplace and cozy fabrics are part of the elements of this style.
A large dining place and the kitchen are the keys to this concept with some open cabinets and shelves around.
In detail, it uses exposed reclaimed beams of ceilings and wide plank floors.
Bohemian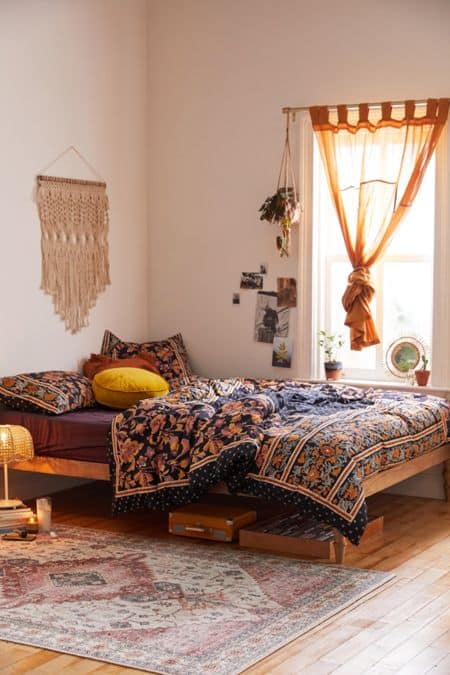 A bohemian interior style is one of the outstanding styles. It has more lavish patterns and more vibrant colors. The combination of these things gives a bold look.
The mixing elements in this concept somehow make it look messy. However, it is how it looks.
The basic concept of this style is a carefree spirit and adventurous. That is why vibrant and bold colors are dominated in this style.
Moreover, there are also some different types of bohemian style, like tribal and Moroccan.
Typically, this concept has wood, animal hides, and metallic accents.
Nautical / Beach Style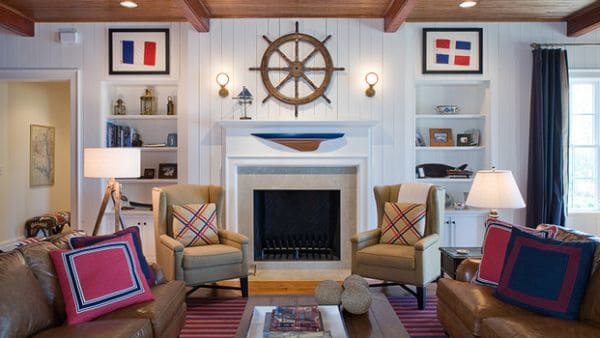 Don't get confused between coastal and nautical / beach concepts. It might feel similar, but it has a different background.
The nautical / beach style is actually for a house or building located precisely near the beach. It has a bright color concept, which is usually found at the beach.
The dominant color for this concept style is white. All backdrop has to be white with shells, surf, or sand colors.
The accessories are mostly related to dark wood, rattan, rope, wicker, and organic materials or natural fibers.
The other iconic item for the nautical concept is the unfinished woods as the furniture.
Eclectic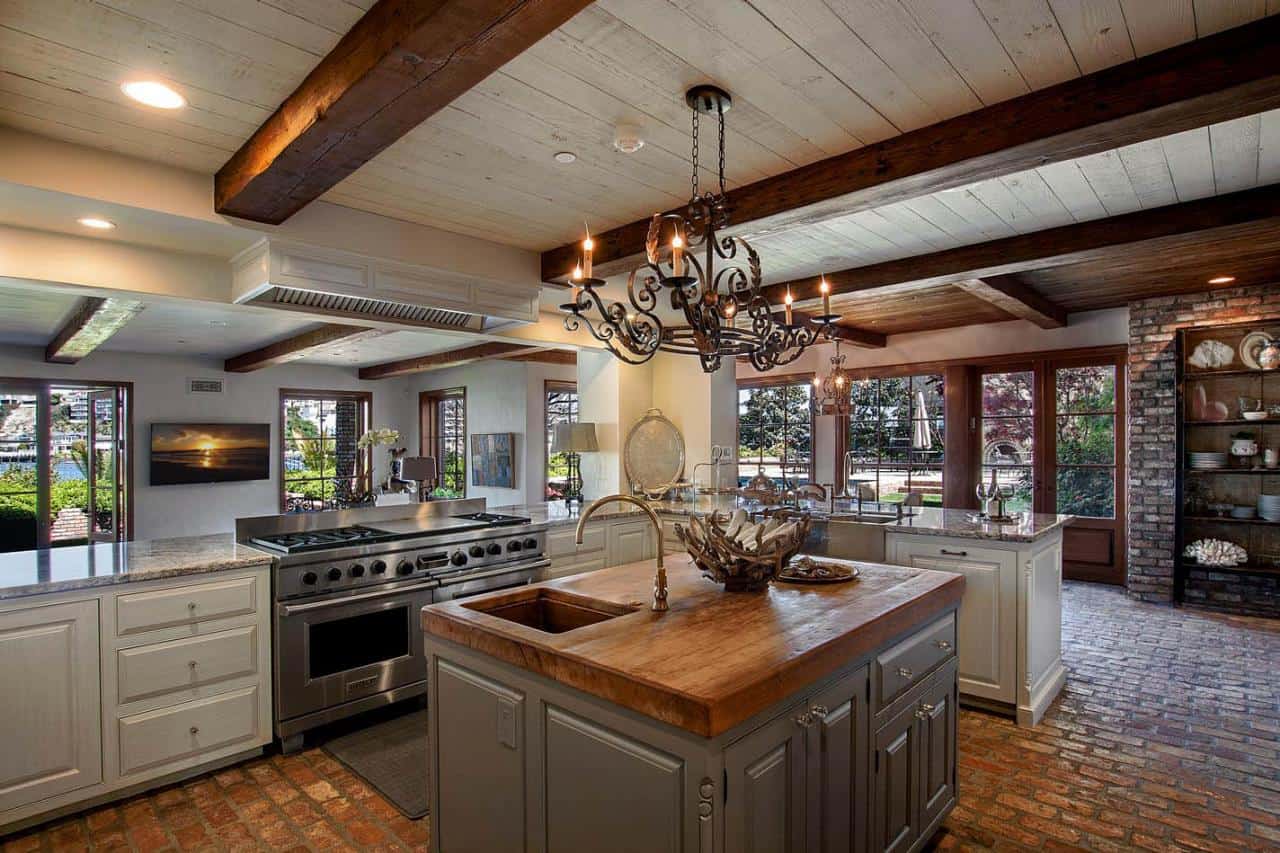 An eclectic interior style has a different vibe from the others. It has a concept of contrasting some aspects and then ties them up into an attractive new design.
At first, it looks weird, but the final look will amaze you like crazy.
It uses a few grounding neutral colors that will be combined with a varied palette.
Pieces by pieces in which almost all are different will be tied together with fabric, paint, or other kinds of roughed finish. The look will be varied and contrasts.
The main point of this style is it will always renew. It will have a new style in style concept from new mixing and combination that will be fresh and playful.
Just breaking the rules and getting a new style is so-called eclectic.
Craftsman Style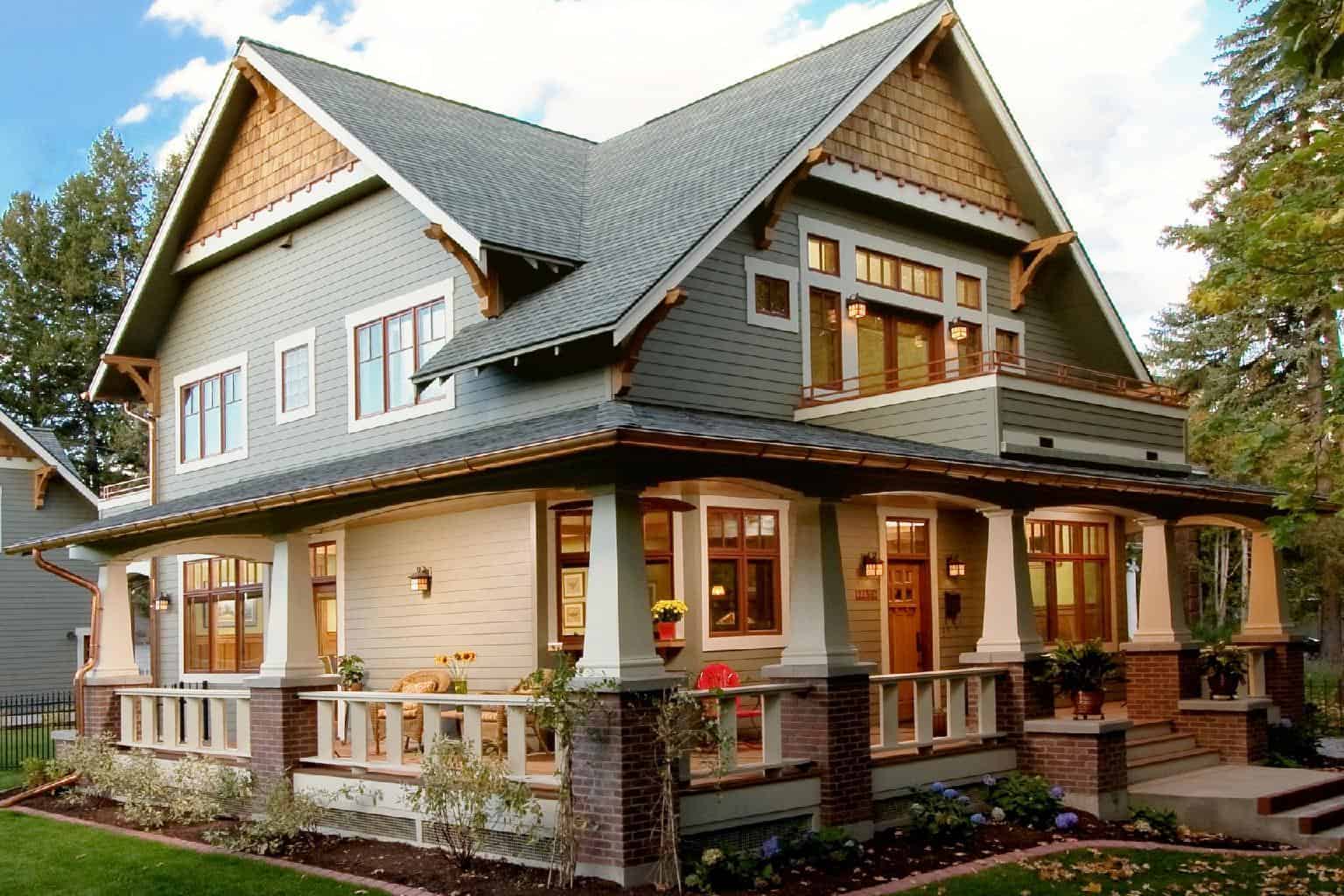 Some people believed that a Craftsman interior design style is a recent trend. It has an open floor plan, which is perfectly suitable for a contemporary home design.
Moreover, this kind of style has a warm concept, which can be seen in its furniture. There will be fireplace mantles, cabinetry, and bookcases, which are made from wood.
Then, you will also find the ceiling beams are exposed in this style. The natural materials are essential for this style.
Tile, brick, glass, wood, and stones are the primary materials used then combined with plenty of windows.
For the color scheme, the craftsman tends to use plenty of wood and earth tones.
Mediterranean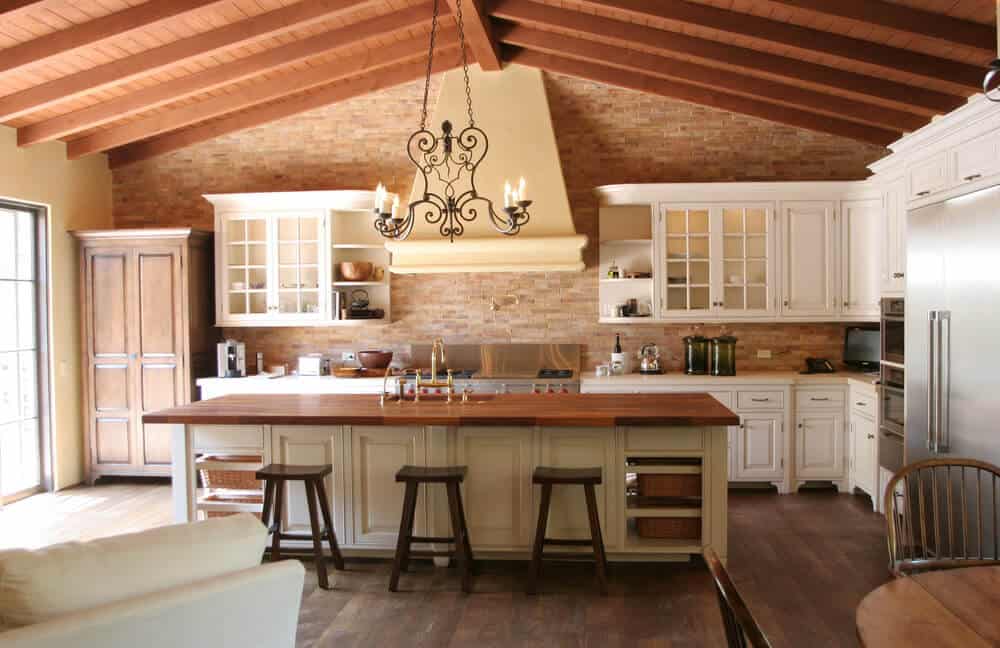 The Mediterranean interior design style has a point on earth tones color scheme. The room might be large with arches and columns as the ornamental styling.
Moreover, there will be brick, tile, tall ceilings, which become its iconic style. In most rooms with this style, there will be curves to make it look glamorous.
This style was started in the North of the Mediterranean Sea countries like Italy, Spain, and Greece.
These three countries are the main inspiration for the Mediterranean. You can find columns, arches, and balconies.
This style's furniture is mostly used in rich wood tones and with the ornate features.
Lager windows that allow more light have combined with warm hues color and color of the sky.
Asian Zen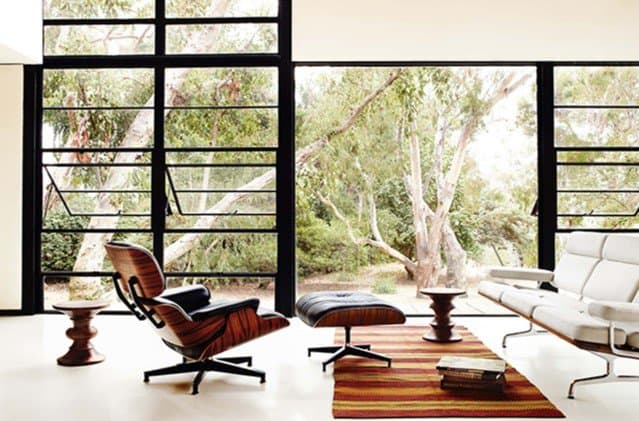 An Asian Zen style, or Feng Shui style, is one of the unique interior design styles that bring the Asian vibe deeper.
This style is rooted in a contemporary design that focuses on entertaining space, sleek lines, and a relaxing atmosphere.
Mostly, the interiors are asymmetrical and rarely use square interiors. You will find that circles interiors are dominating this interior design style.
Since the style is commonly using a larger space, the door panels or curtain walls will be used.
It has a function to separate the space and let a sense of privacy. The basic concept of this style is calm and serene vibes inspired by nature.
Tropical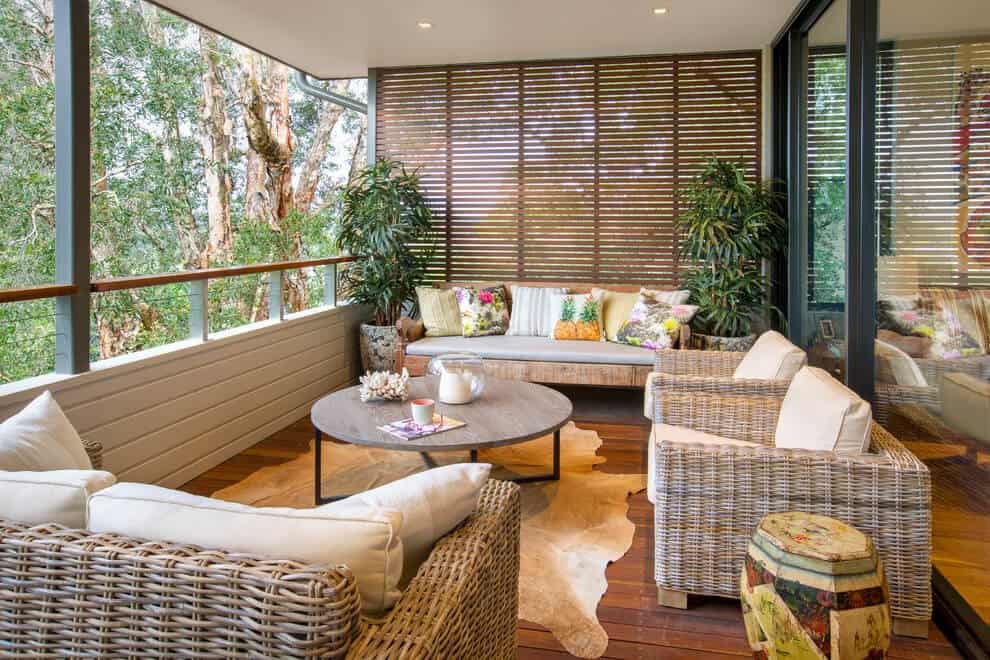 A tropical interior style has a mixture of nature and a light vibe. It is a kind of summer vibes that will be brought into your room.
It has an open plan layout, which makes it get more light exposure. Then, the high ceilings and ceiling fans are the points. For the furniture, it can be on a beach or jungle theme.
The light and monochromatic color schemes are used to combine with dominated green color.
There will be statues or figures of animals for the accessories, and animal print or palm leaves textiles and fabrics for furniture.
There will be a red carpet on wooden flooring that makes it look warmer.
Southwestern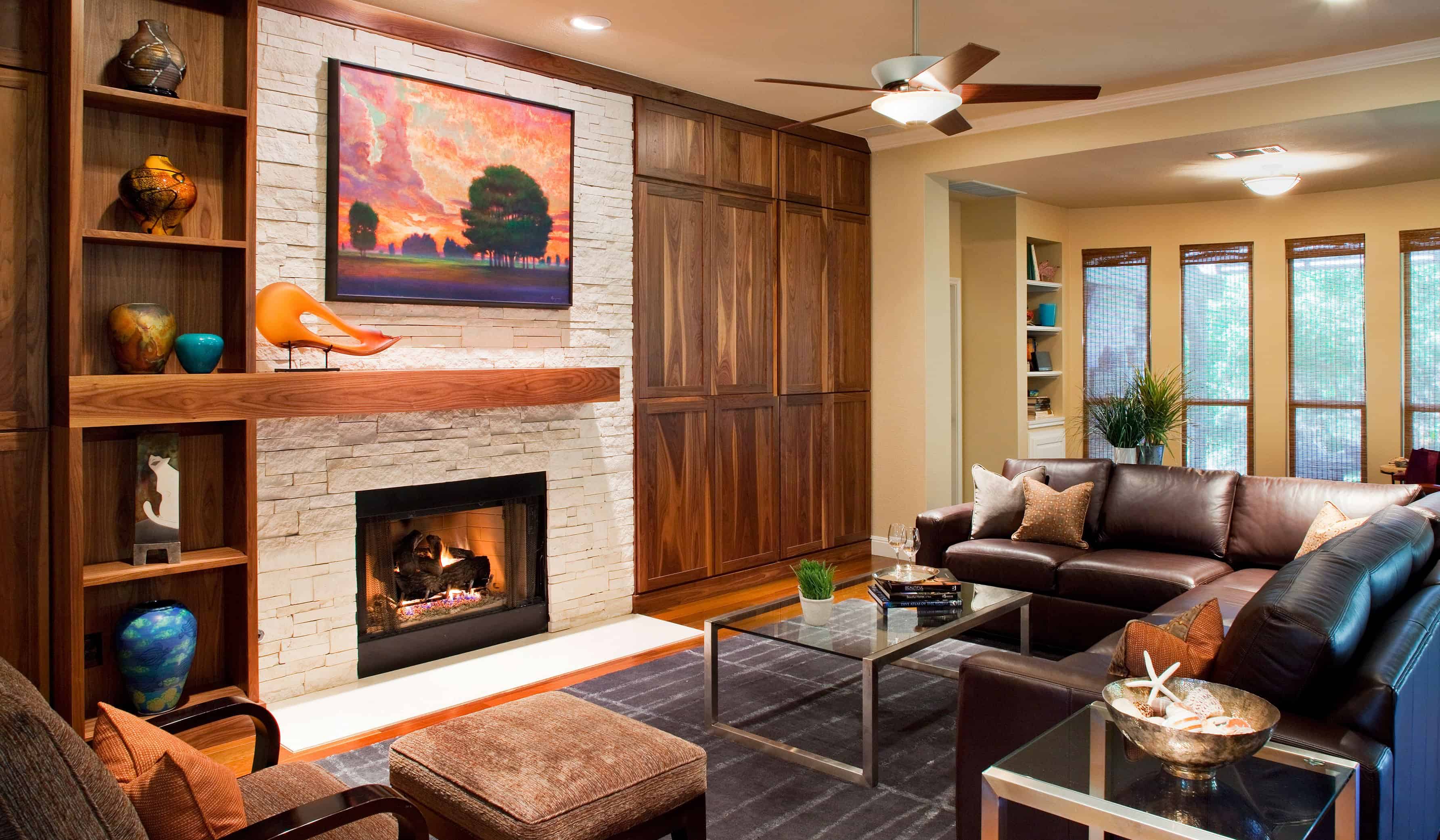 From the name, you might already know from which country this style comes. The Southwestern interior design style has an outstanding combination, but not too deep.
It has bold colors that will be combined with warm undertones.
Blue, gold, red, yellow, and other desert-toned neutral will be applied to be more vibrant.
On the other hand, the furniture and accessories that are used have dark tones. They are Pottery pieces, ironmongery, candles, dried flowers, and sculptures.
The outstanding point is from the window that has recessed and casement style with the grillwork ornamental.
Mostly, the windows should face the street. Meanwhile, there will be painted wood furniture that has thick legs.
In Southwestern style, the floors are commonly made from terracotta tiles, rustic brick, or mosaic in patterned rugs.
Victorian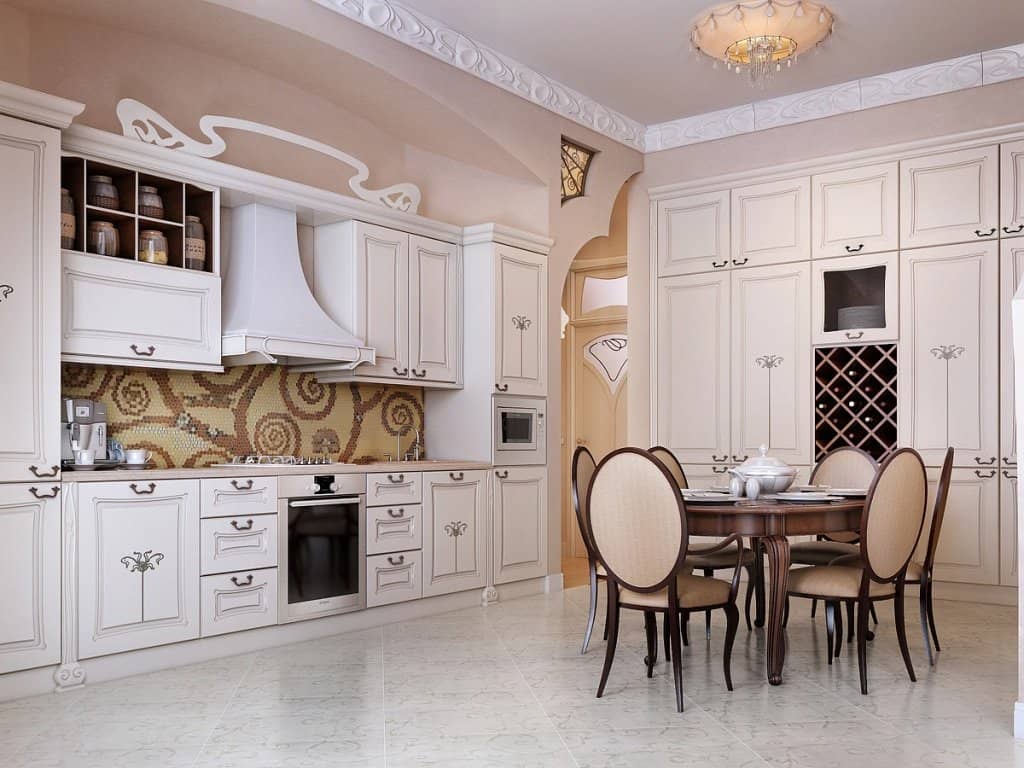 The Victorian interior style might not be as popular as other styles.
Mostly, it has been used for older homes. Sometimes the homeowners look for the preserve Victorian era vibes.
The fundamental design of this style is the vibrant colors with asymmetrical designs.
For the walls, it usually uses textured surfaces with intricate patterns. It is made from luxurious fabrics wallpapers that will be applied from wall to ceiling.
This style is about luxurious and massive furniture.
Vintage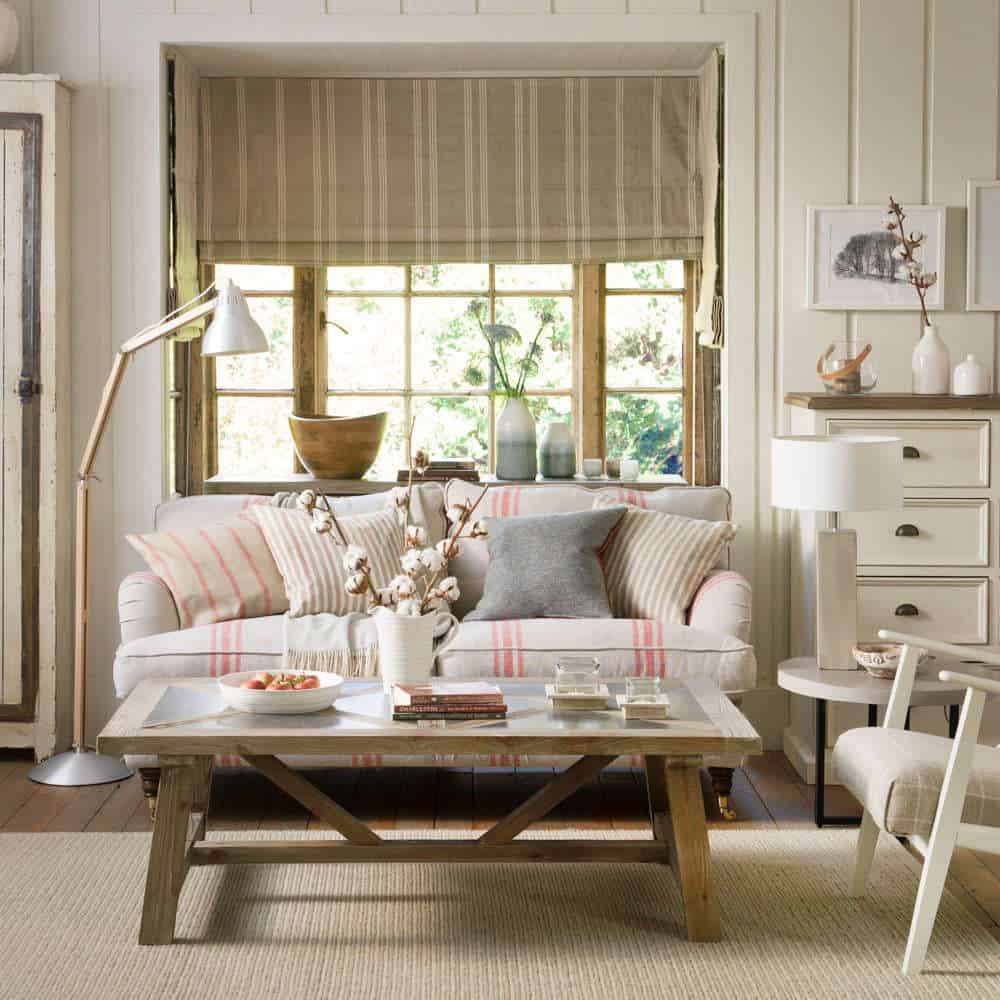 Vintage is a general concept. Sometimes it will be mixed up with other types of style.
However, the vintage interior style still becomes a look that most people want to have.
Far from old-fashioned, the vintage style has the best aptitude for imagination, versatility, and creativity. Behind the look, it will always tell us a story with a rich history.
The focus of this style is classy, crisp, clean, and minimal clutter. The furniture has a chic display with decorative designs and accents.
The old photographs and frames with white and black colors are often used as an interior. This kind of interior will give an aged look stylishly.
You may also find open shelves showing off the classic vintage items and accessories.
Steampunk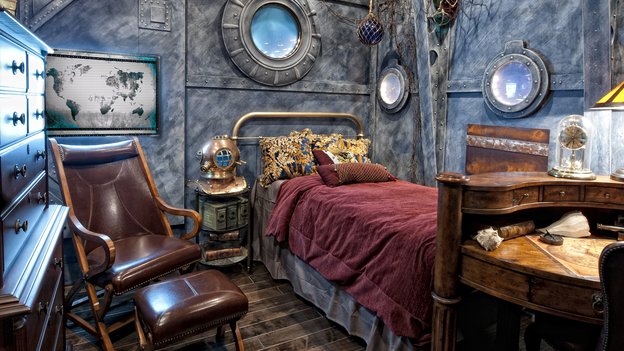 A steampunk interior design is not too familiar as other styles. Once you see the style directly, strangely, you are familiar with it.
It has a combination of Victorian and Industrial elements. You will see the glam of Victorian vibes with deep vibes of industrial touch.
It has muted neutral colors like black, cream, brown, or sepia combined with dark green or dark red. The metallic colors also will be worked for this style.
Refurbished furniture and exposed bricks are the main points for this style. The most important interior and accessories are terrestrial globe and maps.
The maps are usually put on the wall for full coverage as the whole wallpaper.
Last but not least, the leather items and furniture are must items for this style. It always exposes the leather furniture, which has a sturdy and elegant look.