Don Pedro Brooklyn is reader-supported. When you buy through links on our site, we may earn an affiliate commission. Learn More
21 Gorgeous Boho Dining Room Ideas
If you want to revitalize your dining room with exotic and colorful vibes, look no further than bohemian style. The dining room was always considered a place where family and friends gather to find relaxation and entertainment, so your dining space must be welcoming and pleasurable to all.
Usually, dining rooms are decorated in a more traditional and elegant style, but they don't need to be stale or uptight. With boho style, you can bring chic and coziness to your dining space and make your guests feel at home. Here are some boho dining room ideas to help you revitalize your dining space.
Feel Free to Mix And Match Colors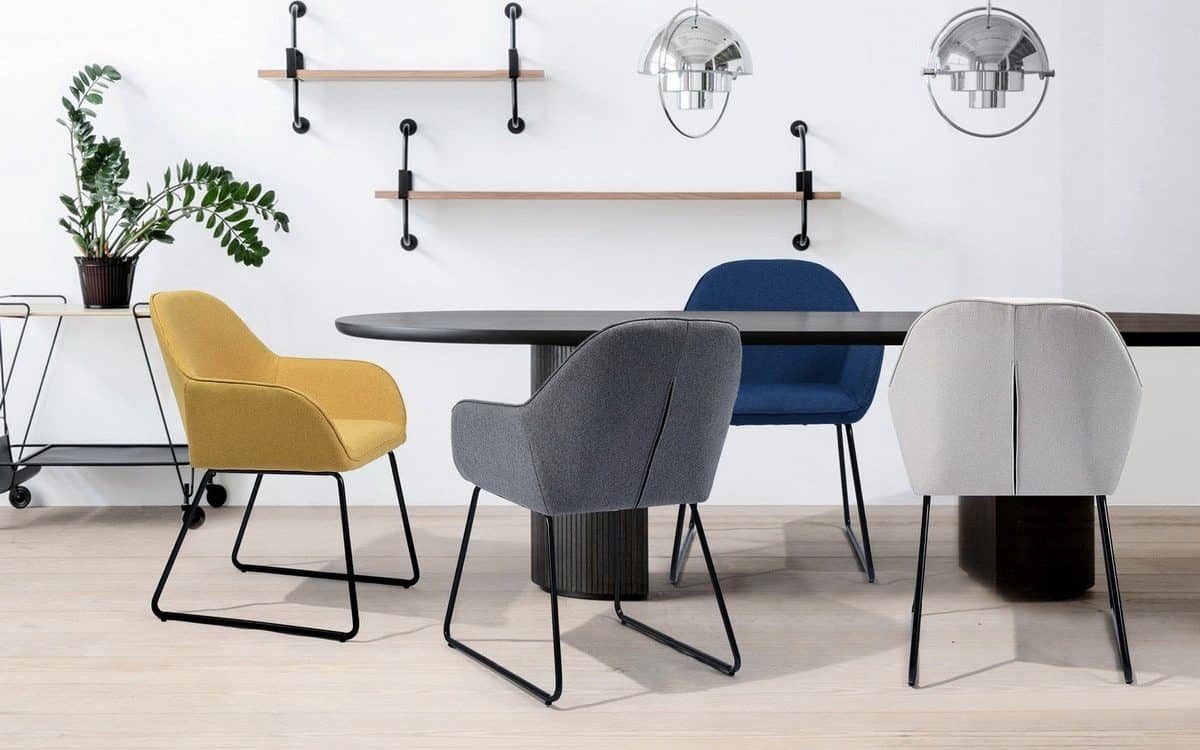 You don't have to worry about oversaturating your dining space with colors; with bohemian style, that's practically impossible. Don't be afraid of strong and vibrant curtains, rugs, or in this case, multi-colored dining chairs. They will bring visual interest and a sense of excitement to your dining room.
Dining tables are often accompanied by colorful chairs. Apart from comfort and support, multi-colored side chairs will usher in uniqueness to both the room and the ones sitting in them. You can go with bold colors, such as yellow and blue, or dial it down a bit and opt-out for soothing gray and white tones.
Bohemian And Mid-Century Style Go Hand In Hand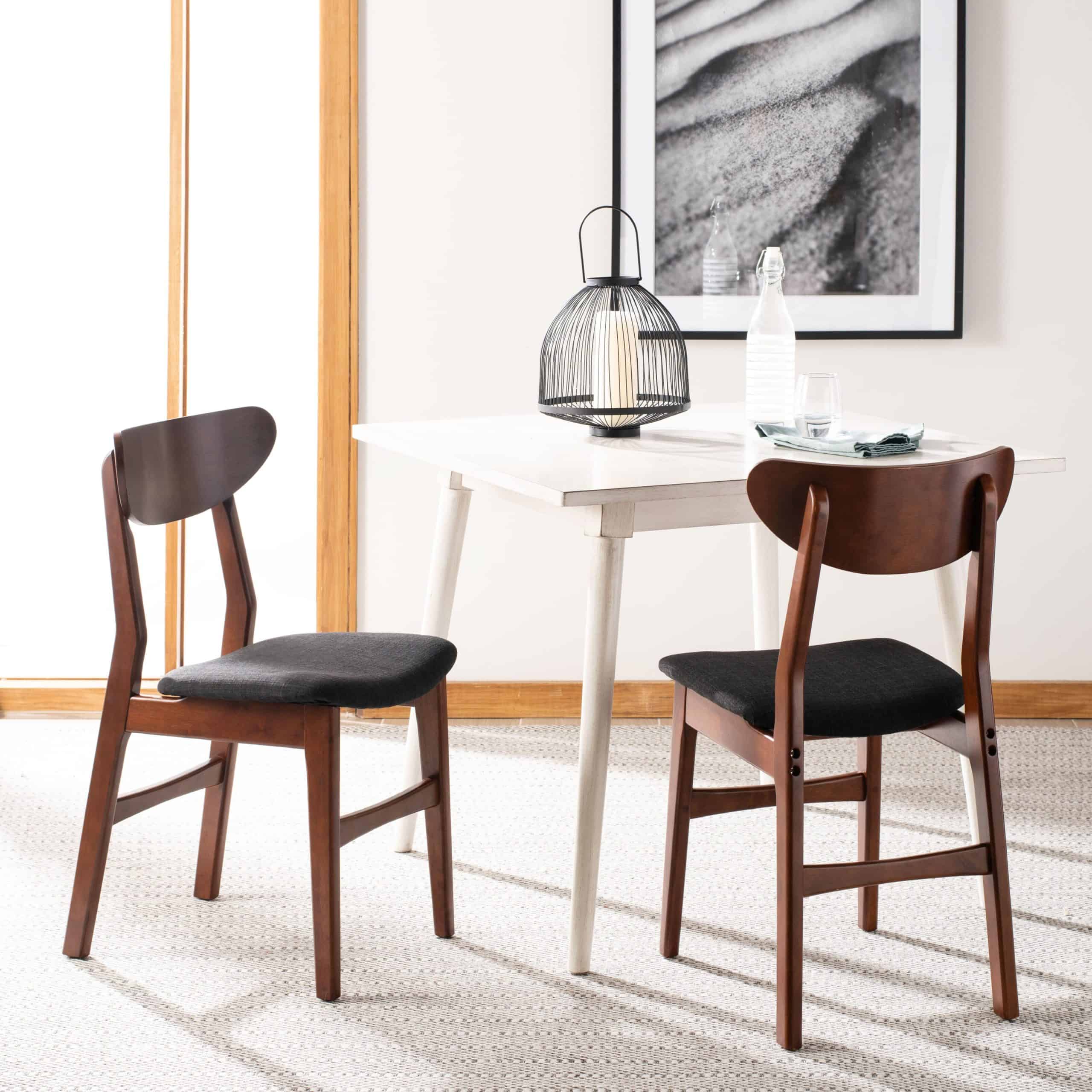 Adding a few mid-century touches to your boho dining room is an easy way to breathe new life into your living space, and what better types of furniture to choose from than side chairs.
Mid-century style prides itself on being simplistic and monochromatic, which nicely contrasts rich and overflowing bohemian households. Choosing dark or light chairs and decorating your walls with prints or pictures in similar colors will ease in some balance to your boho minimalist dining room.
Achieve Fluidity With Curvy And Sleek Lines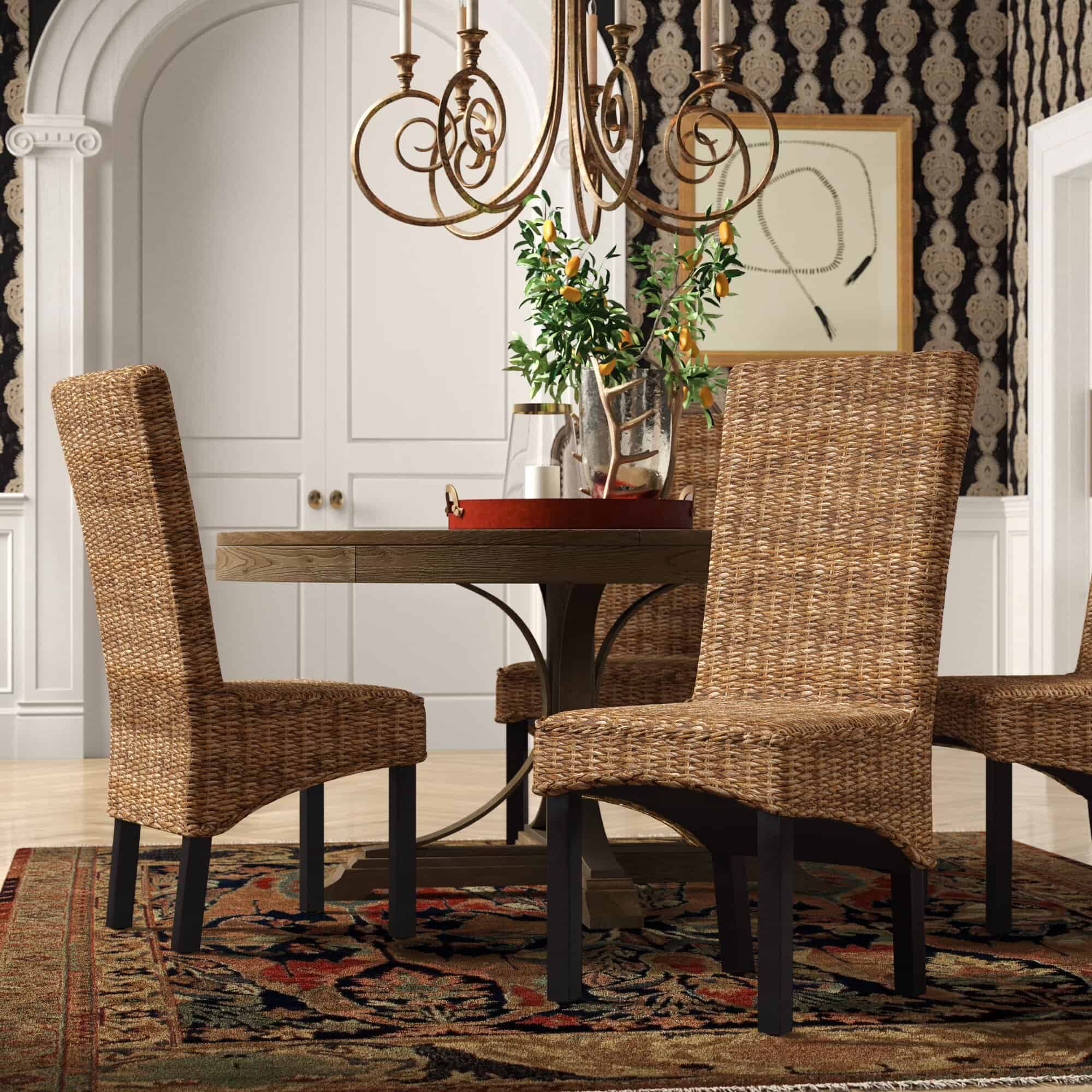 Don't make a mistake and overlook decor and furniture made of fibers, like these rattan chairs. While being comfortable and providing support, they will make your room cozy and pleasant, helping you relax while socializing with other people.
Nothing says 'boho' like plenty of overlapping lines and threads, so hanging a macrame tapestry, or using it as a make-shift tablecloth will go wonderfully well with handmade woven chairs. These types of furniture will make your dining space seem organic and natural.
Decorate Your Walls in True Bohemian Style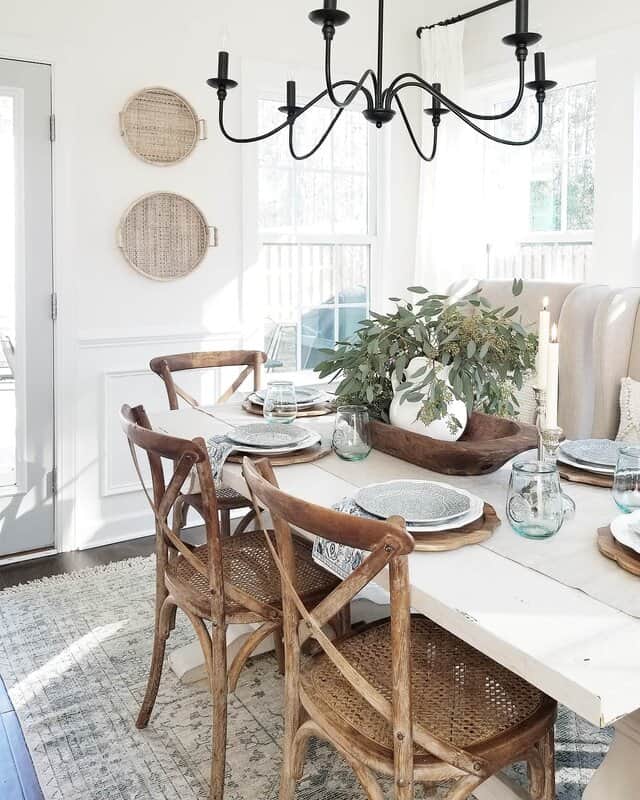 Staples of any sub-type of boho style are its wonderfully simple and handmade baskets, natural trays, and wreaths. Deciding to hang these on the walls of your dining room is an easy but safe way of enriching your space with bohemian vibes.
Despite being multi-functional, you can hang these types of decor anywhere you want and however, you want in your bohemian dining room. You just can't go wrong with them! They fit extremely well on white and beige backgrounds and will compliment rattan and wood furniture.
Natural Materials And Inside Plants Are a Perfect Combo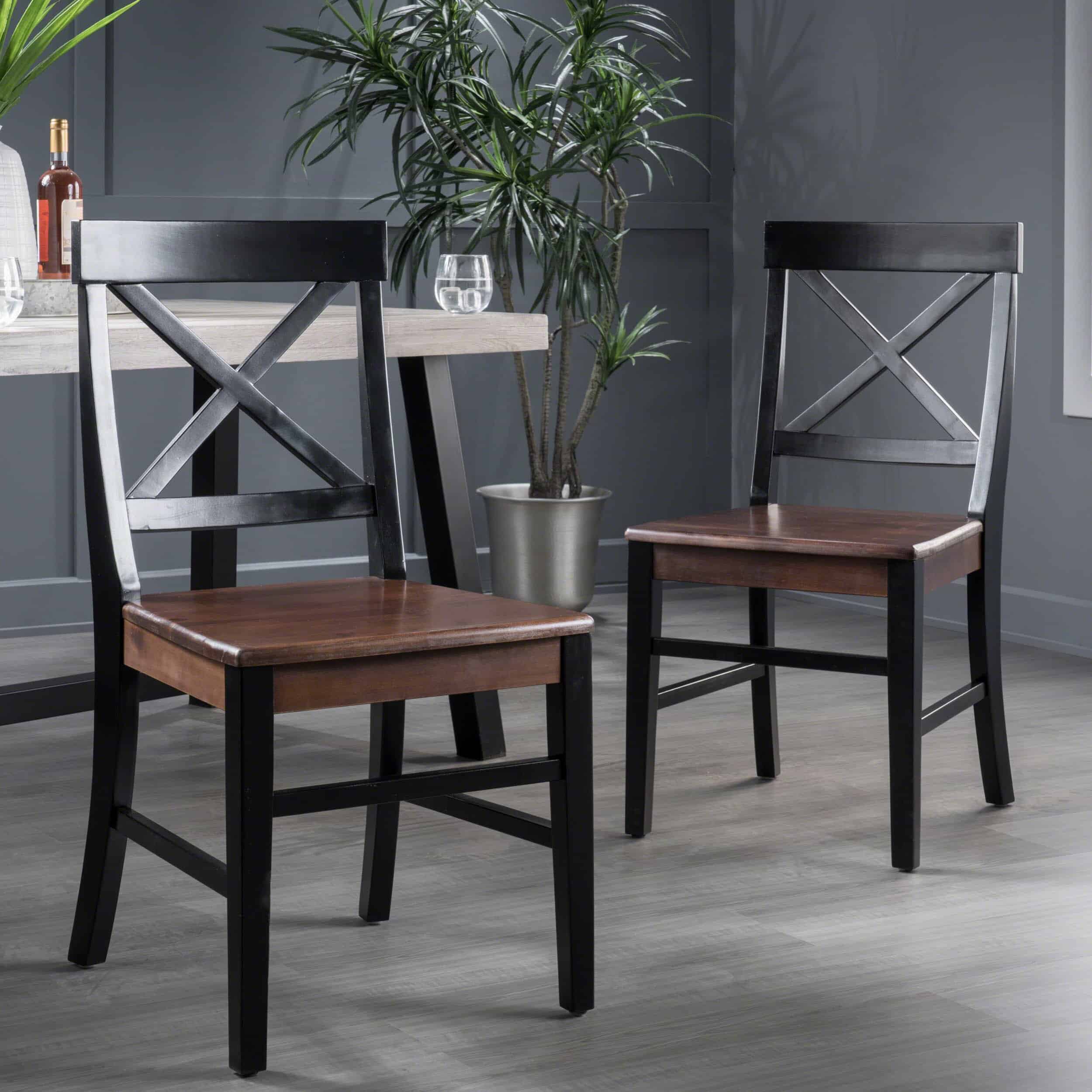 You probably already have a large plant lying around somewhere in your home, but combining plants and furniture made of natural material is a sure way to improve the overall esthetic of your dining space.
Wood chairs are a must-have for a lot of people, and it's easy to see why. The ones we chose will provide lovely farmhouse and cottage vibes. And don't skimp on the greenery; hang wall planters everywhere or bring a proud tall pother together with many stubborn, but grateful cacti and succulents.
Include Floral or Animal Prints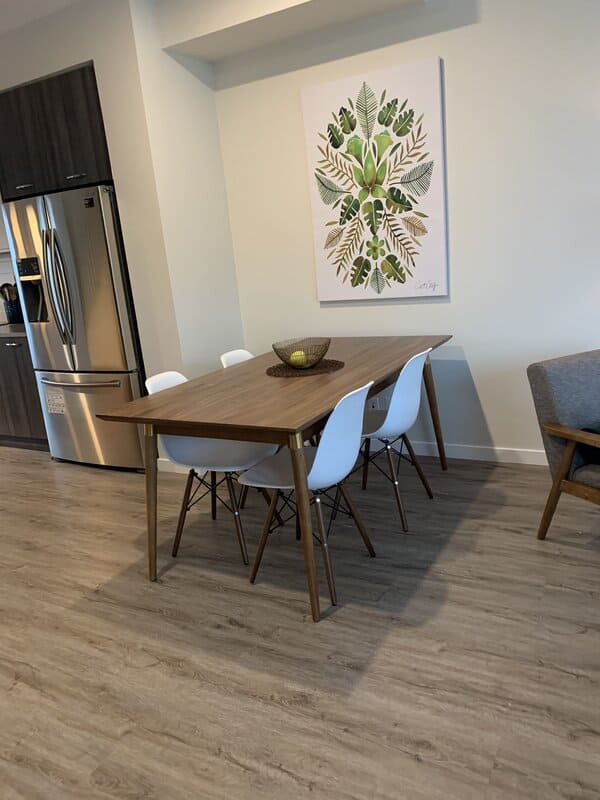 The second best thing to having a plant in your dining rooms is including natural prints in your wall decor. It's easy to see the appeal of hanging a bright, but pleasing print on your walls. And unlike real plants, the print will stay colorful and healthy for many years.
You can go for textured and symmetric prints or choose unique and quirky ones. It will offer a brilliant and distinguished touch to your wall decor while providing a restful but interesting sight for your eyes.
Illuminate Dining Rooms With Sheer Curtains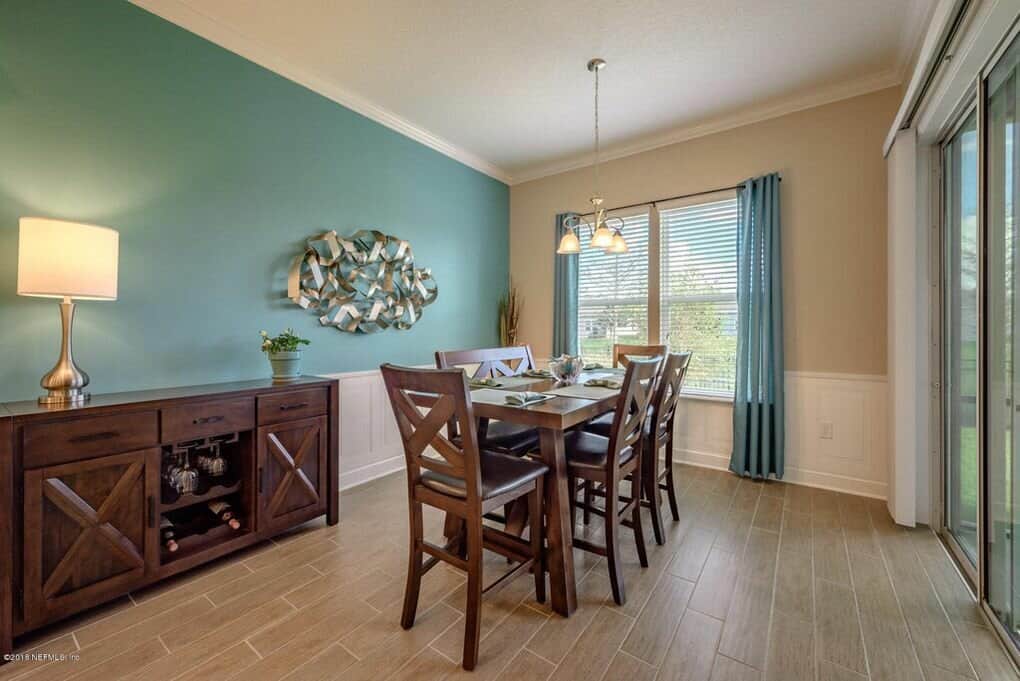 It's no secret that curtains make half a room. Using sheer drapes will allow plenty of light in, revitalizing your dining place and improving the atmosphere. Choosing curtains with vibrant colors or textures will create a perfect background for your bohemian dining room.
Sheer curtains are usually made of lightweight material which will graciously move on the slightest of wind, improving the dynamics of the room. Sheer drapes will also easily fit with all other kinds of decor and ornaments.
Make a Statement With Metal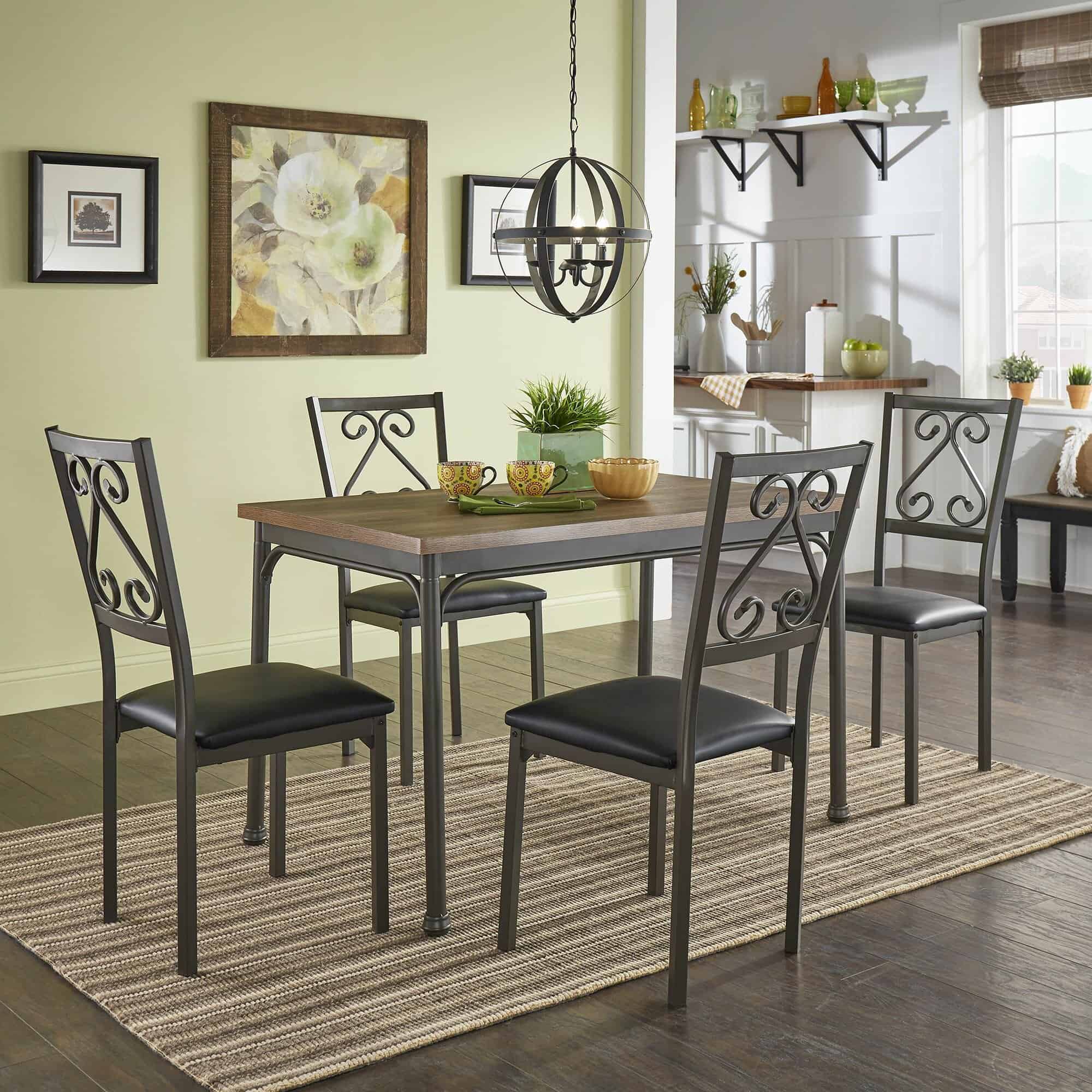 Choosing metal ornaments and furniture, like these Sequim side chairs, will make your dining room elegant and sophisticated. Straight lines and dark colors will add architectural points of interest, while still being easy to combine with other boho decors.
Aside from offering stability and support, these chairs are also furnished with faux leather, providing refined looks, while also being comfortable. These chairs will easily connect to other metallic ornaments or mirrors in your dining room, presenting a feeling of sturdiness and security.
Windsor Chairs Are an Elegant Choice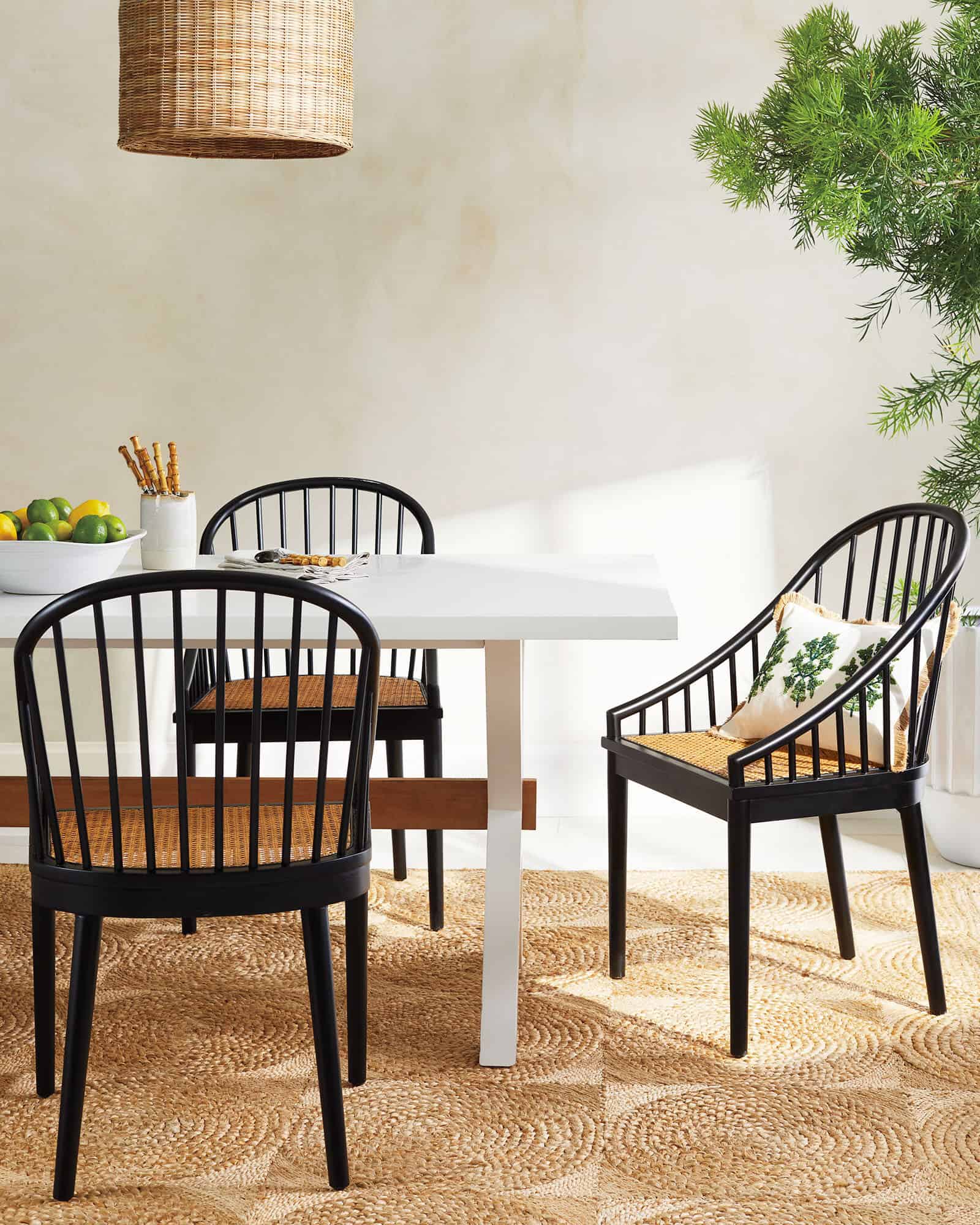 While belonging to an older style, Windsor chairs are not out of fashion. These chairs will provide ample space and comfort, while also being a part of your room decor. While usually being coated in dark tones, you can use vibrant padding to accentuate the color.
These Windsor chairs will nicely accommodate your wood table, while also going well with other dark ornaments. All in all, you can't go wrong with Windsor dining chairs, as they will inspire your guests and bring elegance to your dining room.
Spruce Up Your Room With Geometric Wall Art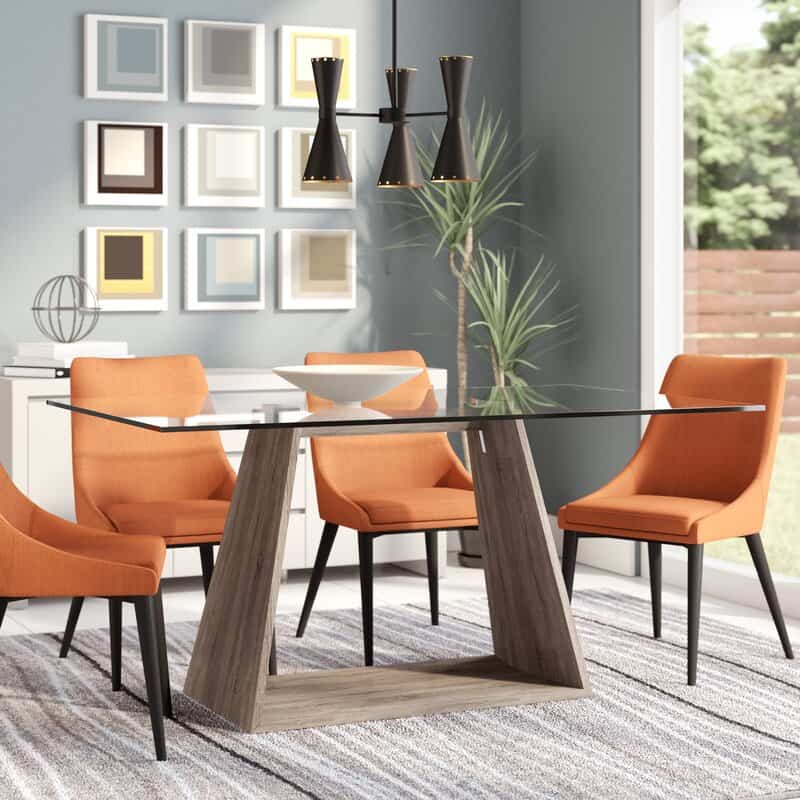 You made a perfect dining table and chose excellent side chairs, but you realize that your walls are falling behind in decor. Using wall art is an easy and quick way to adorn your bland simple walls with a focal point of interest.
While you can find nearly any kind of wall art, using geometric pieces will provide your dining room with a feeling of stability and structure. You can order this art set any way you like and it will make your walls and by that the entire room, distinguished and classy.
Wood Elements Are a Must-Have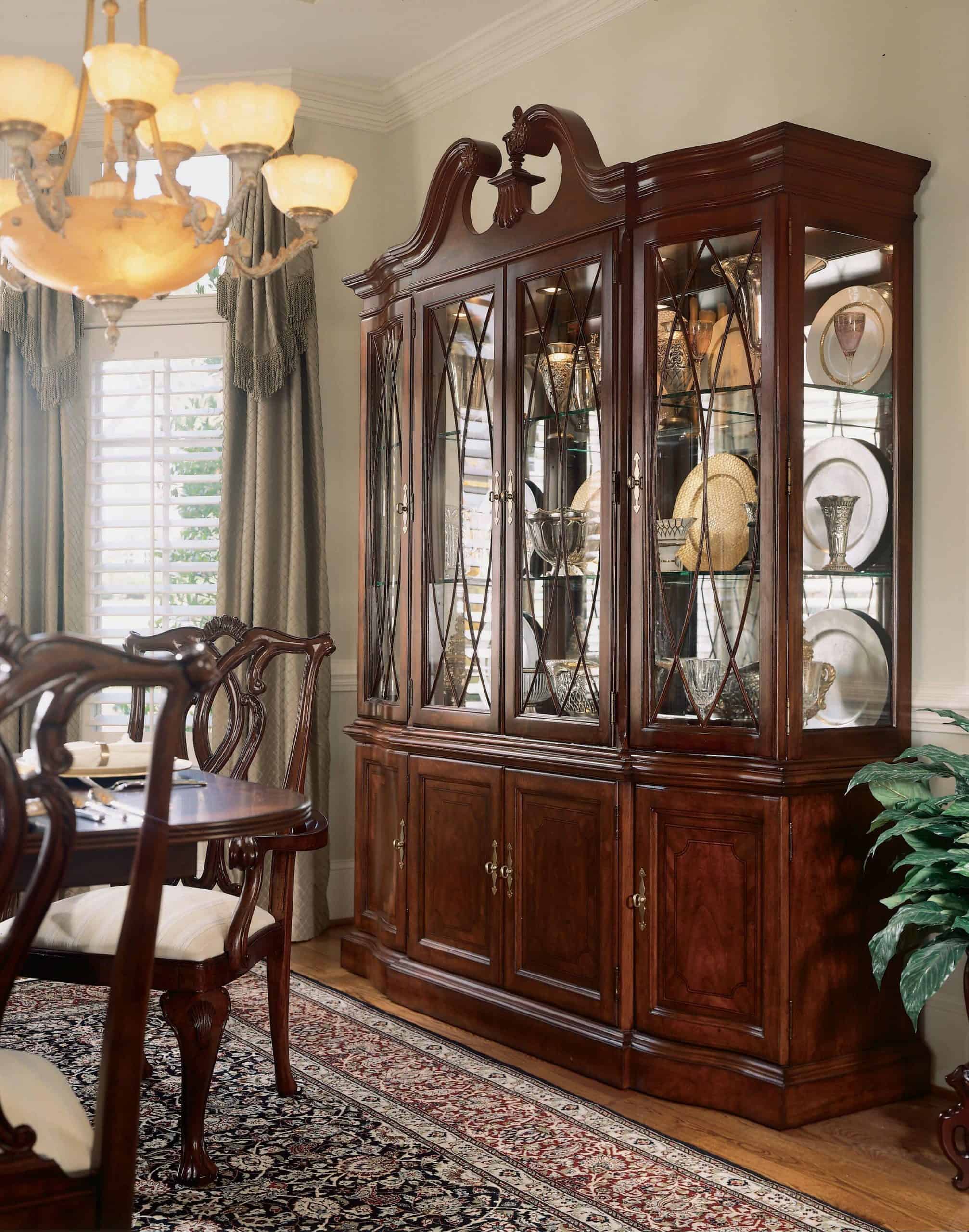 We can't emphasize enough just how much having a piece of furniture made of solid wood is impactful to your dining space. Aside from having your table and chairs be of wooden material, adding a solid wood chest, basket or cabinet is a great way to instill awe in your guests.
Despite being a piece of art itself, this cabinet will help you make a perfect rustic bohemian dining room. Aside from being beautiful, it is also practical, allowing you to make a display of your valuable china sets, or to make an exhibition of many trinkets and ornaments, which will create visual attraction.
Achieve Depth And Structure With Rugs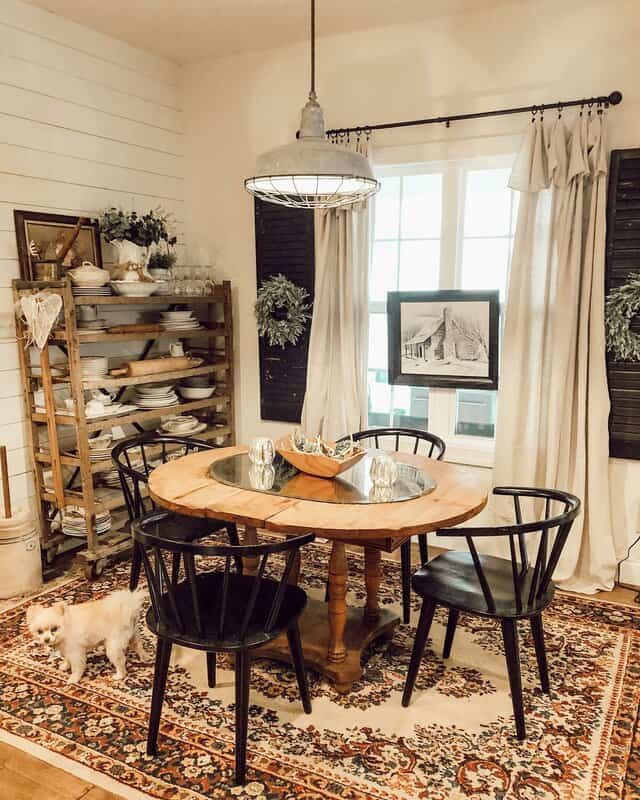 Rugs will give you freedom of choice, and whatever you choose, you won't make a mistake. While oriental and ethnic rugs are a true and staple bohemian choice, which will liven up your space, nothing is stopping you from choosing something more personal.
You can go from thin carpets to create a soothing background or choose thick and vibrant Persian-inspired rugs which will help you achieve points of interest in texture and layers. No matter what type of rug you choose, it will leave an impression on your guests.
Switch Chairs With A Bench
Nothing says 'boho' more than incorporating stools or a bench in your dining room. While being a rustic addition, it will also complement other farmhouse-inspired decors. Covering your bench with paddings or pillows will offer a dash of color to your dining space.
For many, sitting at a bench while having a get-together at your home is synonymous with good times. Apart from being a unique addition, having a bench to sit on will make your guests and family more relaxed and make them linger for a while in your welcoming dining room.
Bring Uniqueness to a Table With Placemats And Trays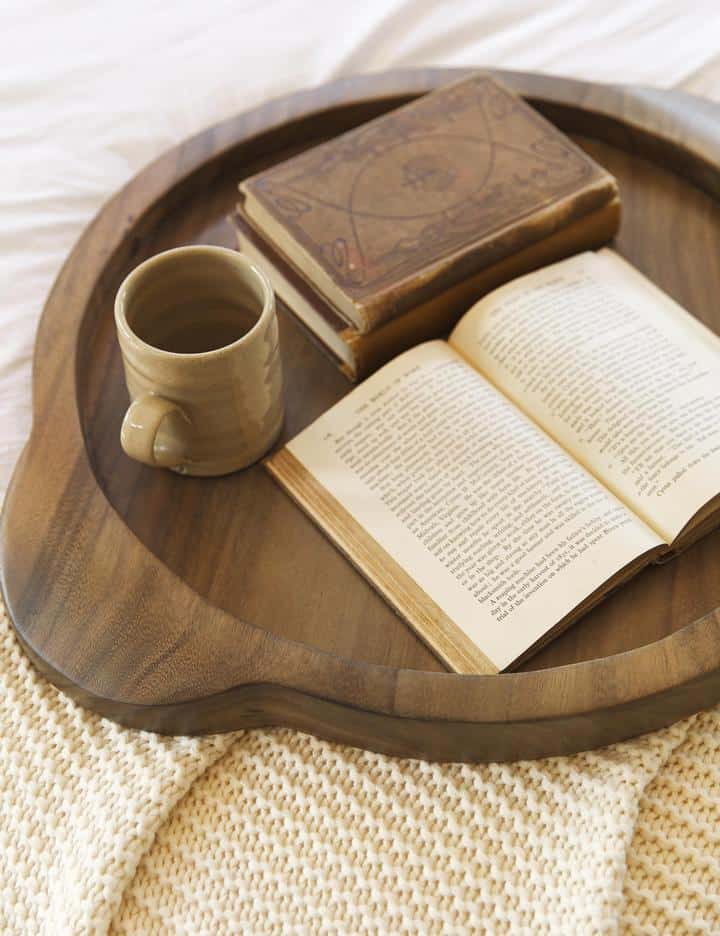 There are plenty of placemats, napkins, and trays to choose from when decorating your boho dining table. From lively and energetic placemats which will cradle your cutlery to all kinds of trays to inspire distinctive but homey emotions while sharing your meal with your family.
Having a simple, but organic and natural wood tray is a great way to achieve elegance on your dining table, especially if it is already adorned with an array of colorful napkins and glasses. Perfect for holding a bowl of hot soup or a cup of coffee together with a book, you'll certainly fall in love with these kinds of trays.
Esthetic Glassware Will Be a Highlight on Your Table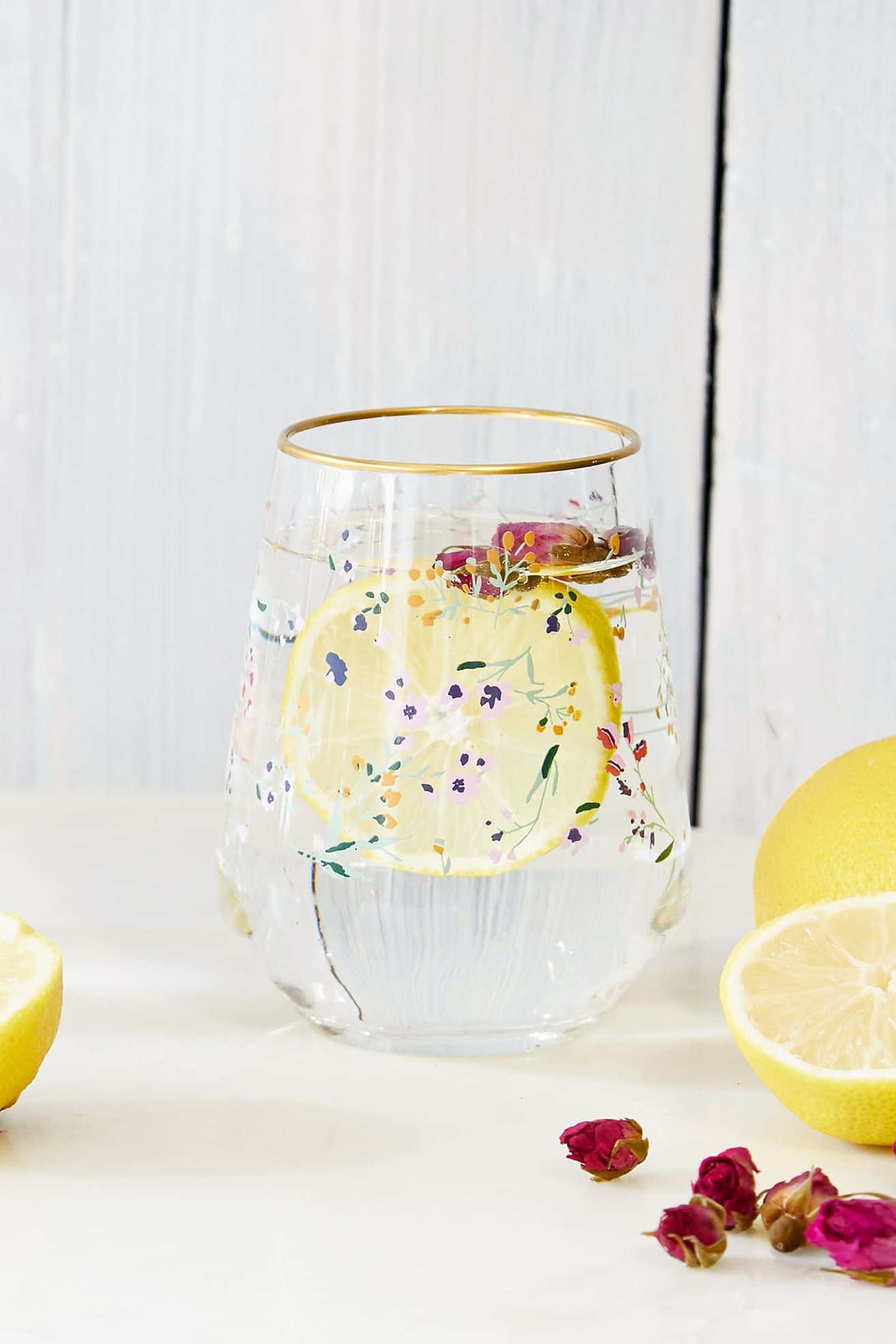 While glasses are mandatory to have on your dining table, they are also a great way of showcasing your fashionable taste. Create focal points with glassware that can be made of lively colors or adorned with mesmerizing textures.
These wine glasses are a perfect choice if you want to bring a little bit of charm to your family dinners and parties. The floral pattern will leave everyone speechless, together with its sophisticated golden rim.
Brighten Your Dining Room With A Chandelier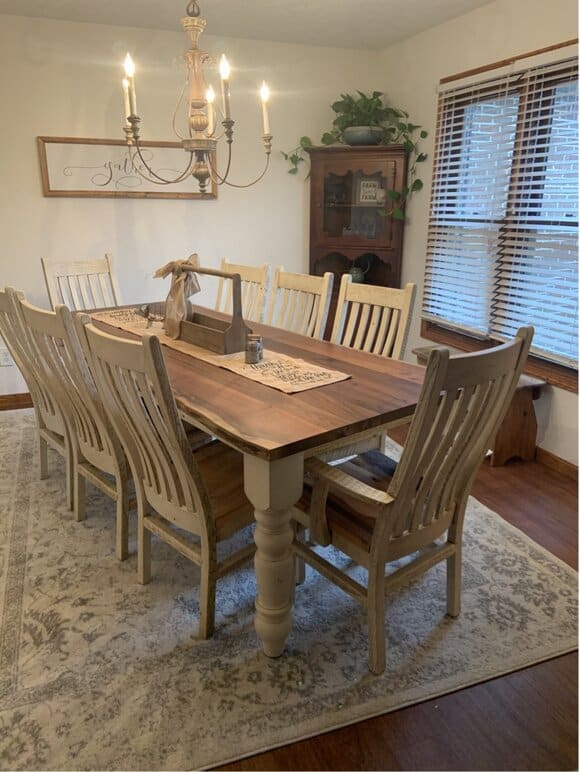 Create visual weight in your dining room with a chandelier or a sconce, while also providing light. Opting out for a chandelier will give your room a rustic and antique vibe. It will also help you set the mood for late-night parties.
While also being a practical piece of furniture, chandeliers can make a statement and draw attention. Although commonly made of metal, you can find chandeliers made in different materials and color pallets, which will be a great addition to your boho chic dining room.
A Vase Is a Centerpiece On the Table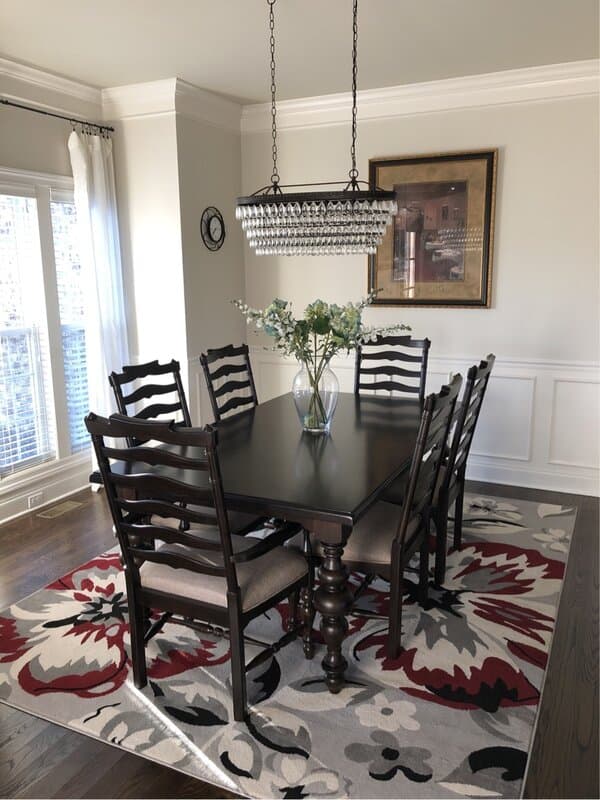 While being perfect for those chasing minimalistic vibes, having a vase or a bowl as your centerpiece is a great choice for anyone trying to decorate their dining table. They will also easily fit with any kind of boho dining set you might already have.
Apart from enriching the room with a bit of greenery or a few flowers, vases can also be colorful and attention-demanding on their own. There are many shapes, sizes, and colors to choose from. The greatest thing about them is their diversity.
Set the Mood With a Perfect Tablecloth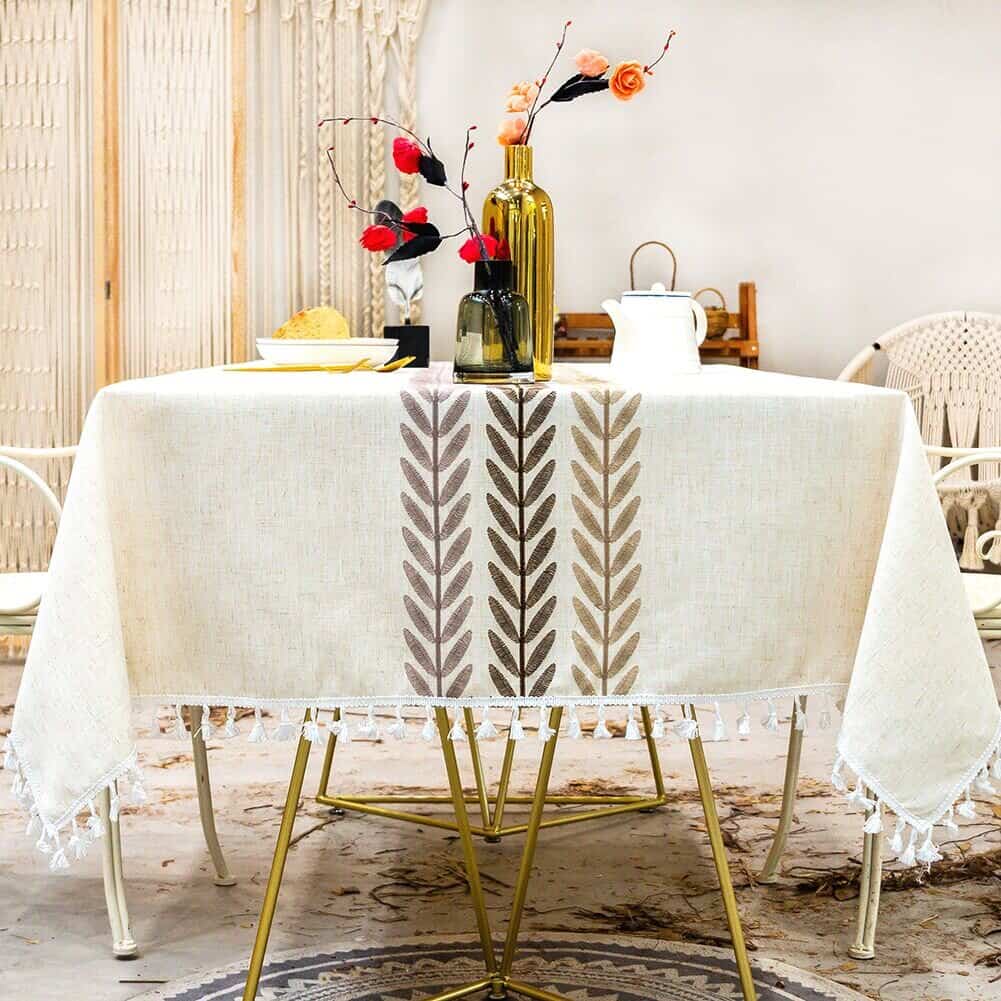 Tablecloths are mostly used to protect the table from stains and scratch marks, but tablecloths themselves are in fact pieces of art and should be regarded as such. They can act as a complementary background to your boho dining set, or they can stand in contrast with other table decorations.
Whether you are celebrating a kid's birthday, baby shower, or something more special and formal, tablecloths will help you set the mood of your dining space. They are an integral part of the dining room ensemble and you will easily fall in love with their designs.
Add a Boho Flair With Table Runners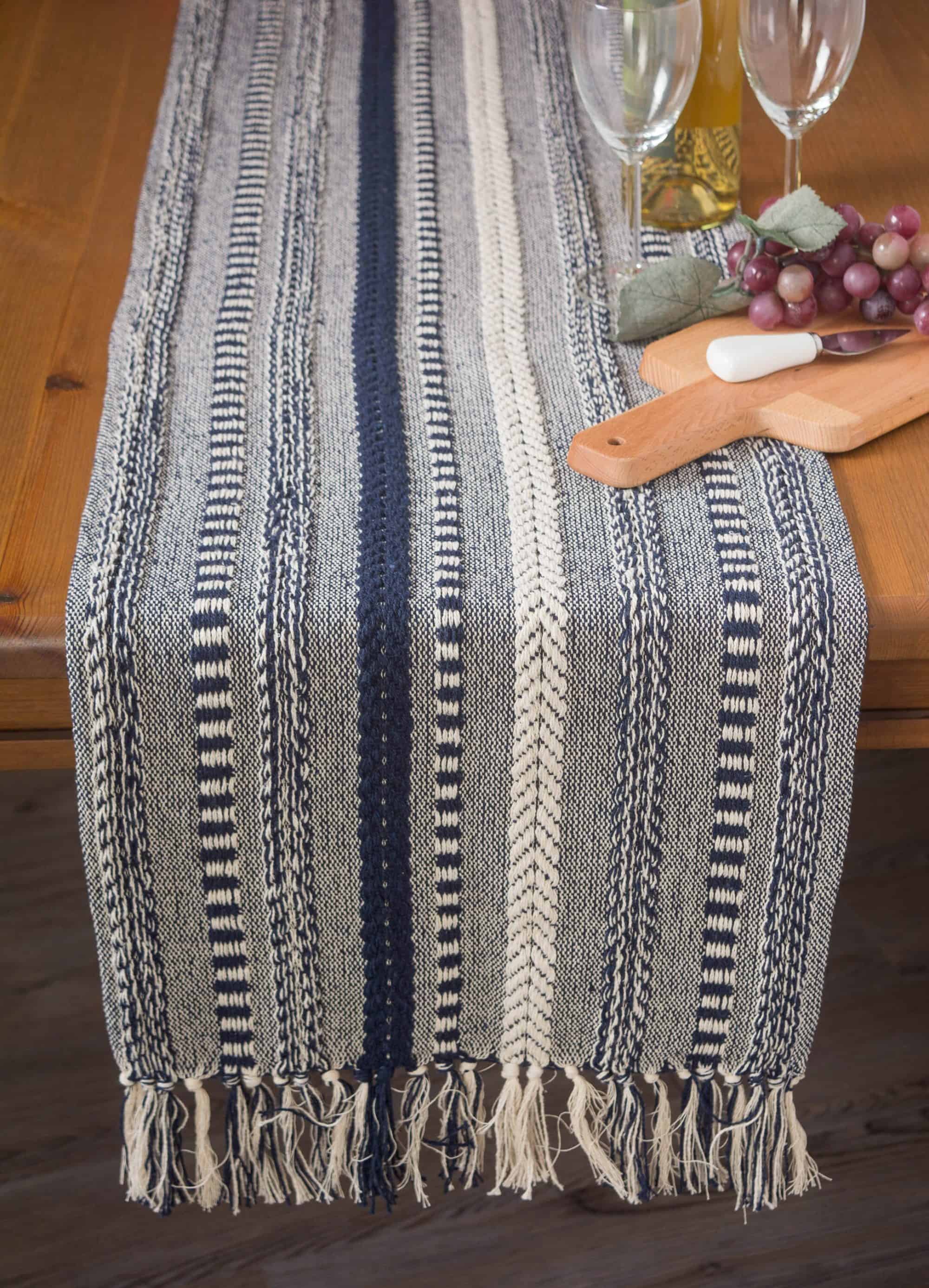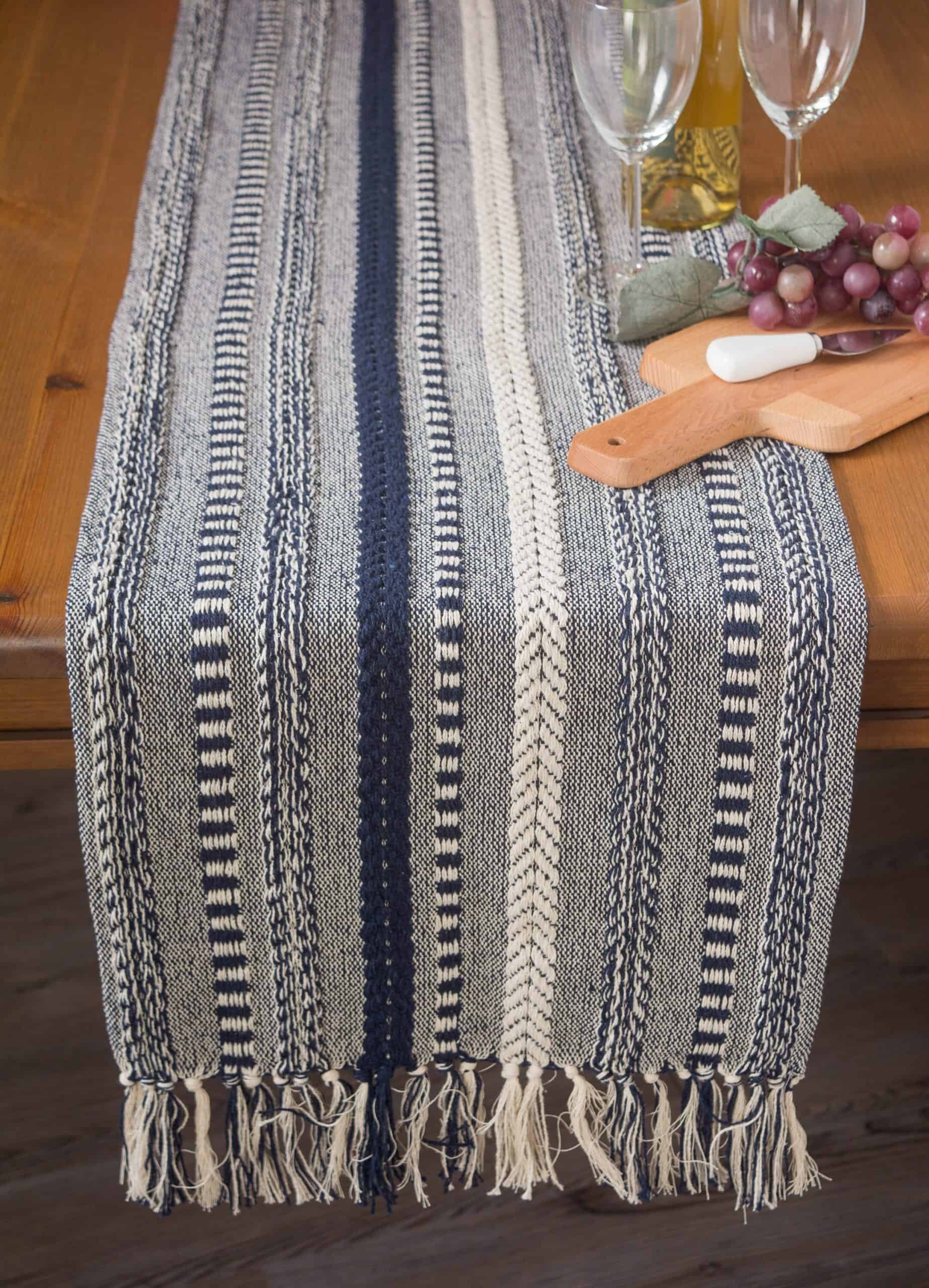 Similar to tablecloths, table runners are also used to set the atmosphere in the dining rooms, while also being a bit cheaper. They will offer character and a dash of chic to your table, leaving an impression on your guests.
Table runners will improve on the esthetic of your table and create visual interest, especially when they are graciously hanging over the ends of the table, and contrary to a common belief, table runners go perfectly with round tables. So don't wait and include table runners in your bohemian dining table decor now.
Don't Forget Ethnic And Cultural Elements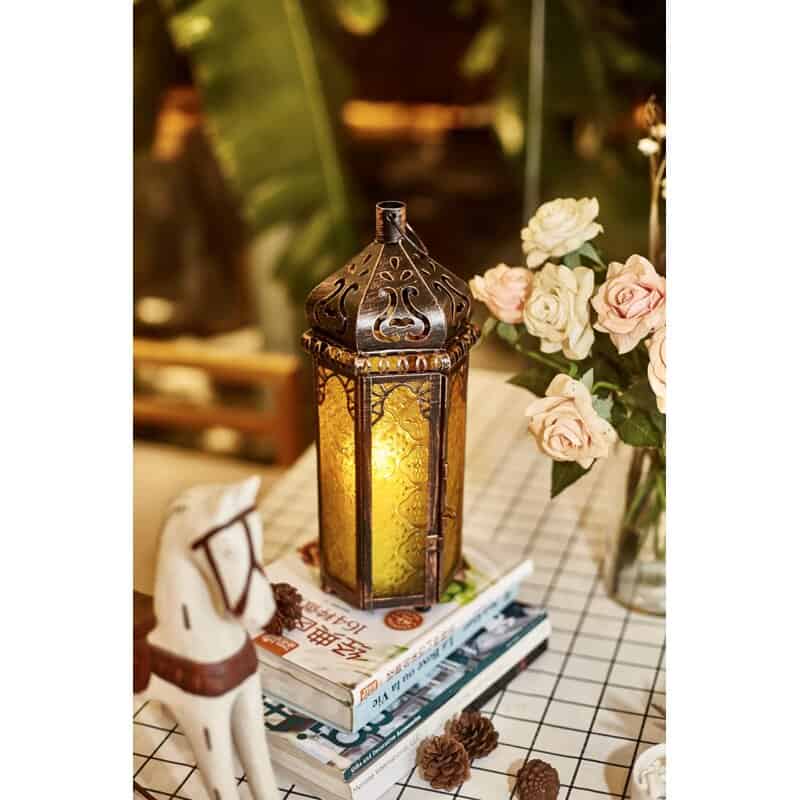 True bohemian style incorporates elements from many different cultures, all around the world. And so should you. To say that there are plenty of options to choose from is an understatement. You can literally scour the world in search of the perfect Oriental or Moroccan ornament.
Lanterns, such as this Moroccan one, are perfect for bringing light to the room and also helping to set the mood. It is made of stained glass panels, which will transform a boring candle or LED light into a pleasant and soothing light, enhancing the experience in your dining room.
Achieve a Laid-Back Atmosphere With Floor Pillows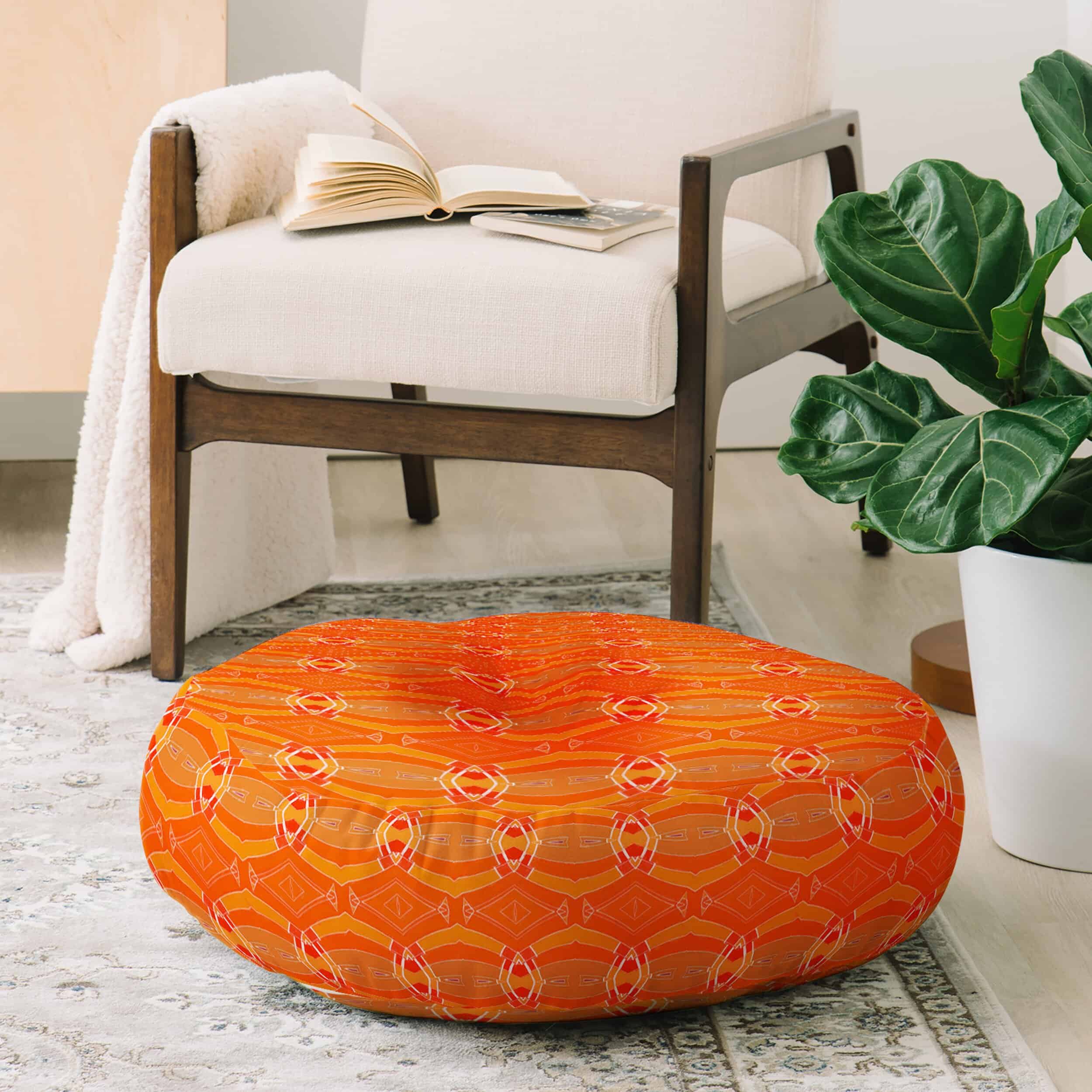 For true bohemian enthusiasts, adding a floor pillow into your living room and bedroom is a well-known practice. However, what's stopping you from implementing these comfortable seats into your dining room?
Floor pillows will create a relaxed and easy-going atmosphere in the dining space. Your dinner parties and get-togethers will suddenly become much more casual and friendly experiences. Aside from their comfort, floor pillows come in a large variety of colors and textures which will enrich your dining room.
Summary
Dining rooms are truly a special place in any household. It is a room where your loved ones come together to connect and relax. And just as your parties and reunions are memorable and pleasant, the room itself should reflect those feelings.
It is a crucial step in any home decoration to properly address the dining space. It's hard to implement coziness and warmth in such a special room and also balance it with a refined and elegant look. Luckily, we are here to offer help and guide you to make the best dining room for you and your loved ones.