Don Pedro Brooklyn is reader-supported. When you buy through links on our site, we may earn an affiliate commission. Learn More
How To Decorate a Round Table – 12 Ideas
Did you ever have the dining room of your dreams, but felt as if something was missing? Like it needs just a little something to make it perfect, but you couldn't exactly pinpoint what. One of the ways to fix that is to spice up that empty round table.
But it's important to know how to decorate it well. Round tables are harder to deal with, so you need to pay attention to shapes and color combinations. But don't fret, we're here to help. So here are some of our ideas on how to decorate a round table.
Pick a Cactus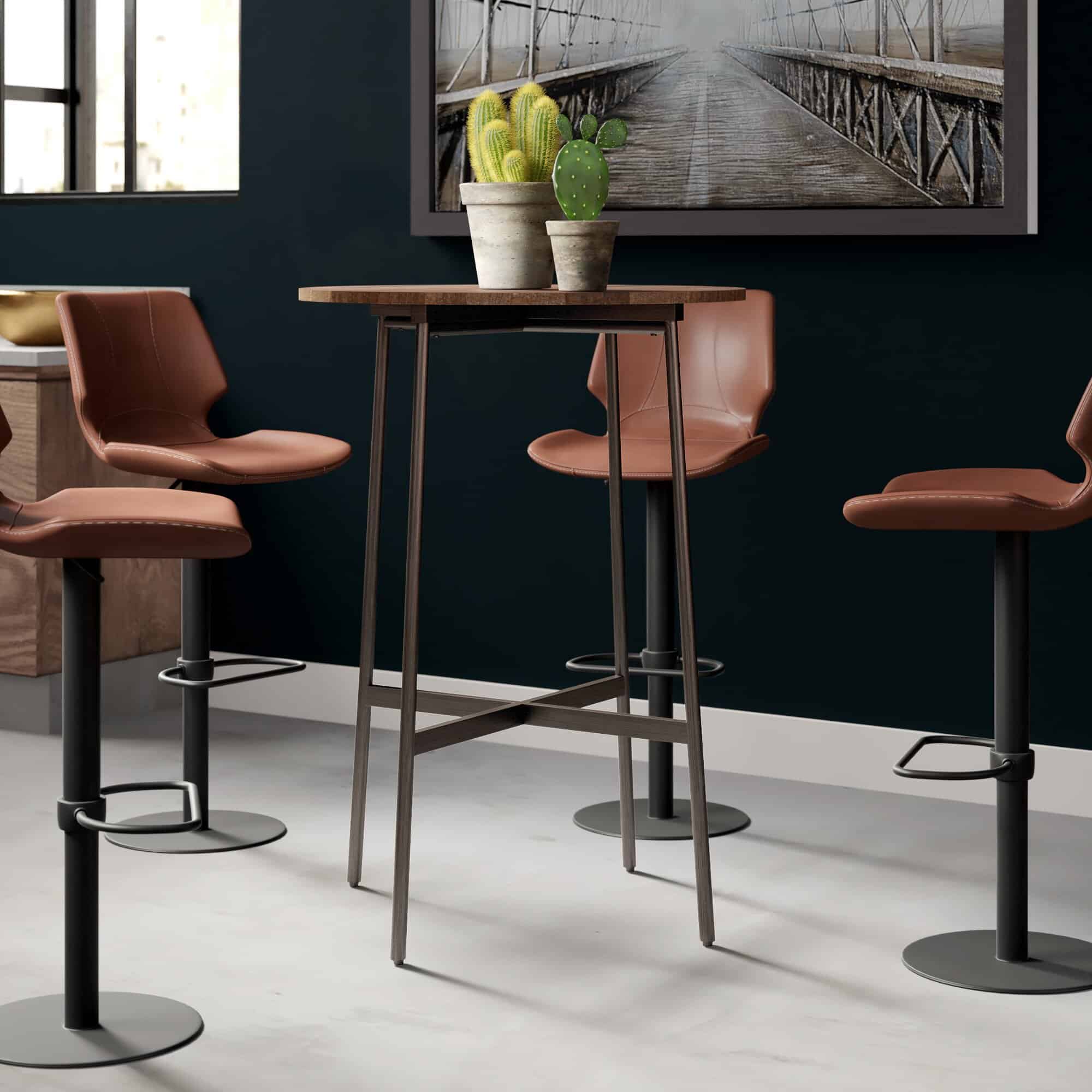 The plant craze is still going strong, and for a good reason. Plants light up the atmosphere of a room. They're a great way to bring a bit of the great outdoors inside.
But if you're a plant newbie, don't worry, cacti are a great way to get started.
Cacti make for a great round table decor since they come in different shapes and sizes. You can combine multiple cacti, or just choose a single cactus for a more minimal look. It's a great look no matter what!
Flowers Are Always a Beautiful Pick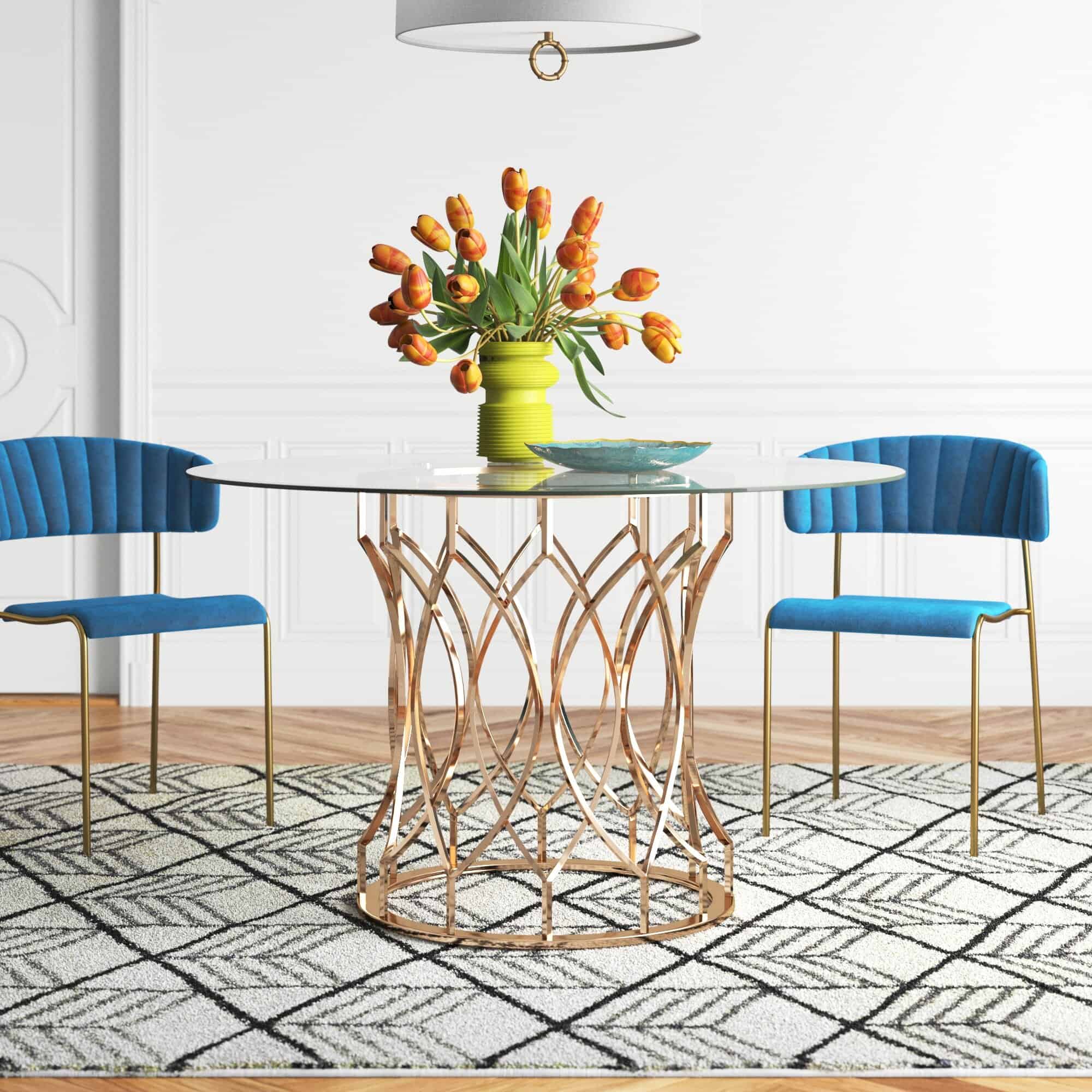 One of the first round table decorations ideas that come to mind is flowers. Choosing flowers as a centerpiece for your round table is always the right decision.
Floral arrangements are a timeless pick. They simply go with everything, and they help freshen up the room. The best thing about flowers as decor is that you can switch them up easily and match them perfectly with the decor.
Create Some Balance With a Rectangular Tray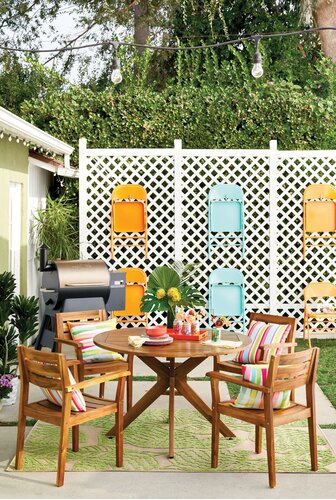 The best way to balance a round table is to go for a rectangular or a straight-edged element. And a rectangular tray is a perfect choice for that. It adds some balance to your table, while also being of use!
So if you were ever wondering how to decorate a round coffee table, a rectangular tray is a great base. You can add to it as much as you like, so you can create a beautiful centerpiece. It works as a nice base that ties in all of that decor with the table, as well as the rest of the room.
Add Books for a Smart Touch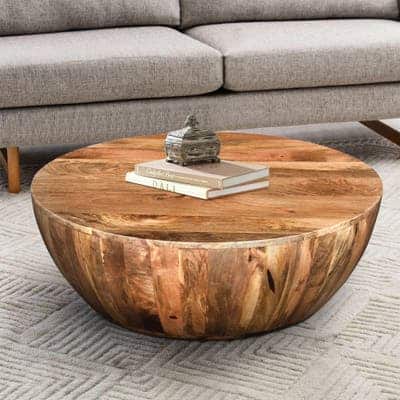 Books are a great investment. They're great for the brain, but they also make beautiful home decor. They add a smart touch to every room they're placed in. And with that, they can't help but elevate the space they're in.

Books are also great because their rectangular shape complements the round table beautifully. And of course, there are numerous ways to place them for decor. And not to mention, a book always makes a great conversation starter!
Experiment With Different Shapes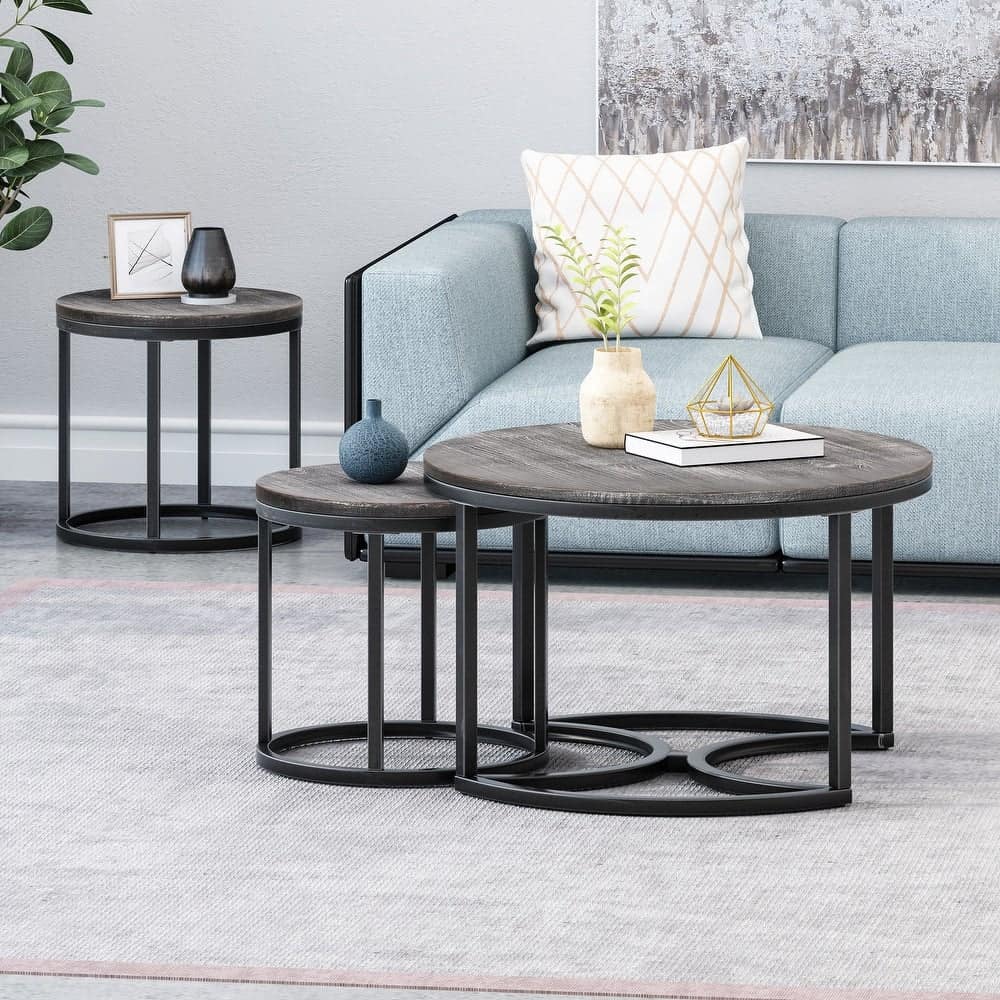 One of the best things about round dining table decor is that you have enough space to create the centerpiece of your dreams. And to achieve that you can play with shapes and sizes.

You can mix and match. If you like chunkier vases, try matching them with some more abstract decor designs. This is a great way for you to create a beautiful modern look, while also incorporating some classic elements. So don't be afraid of a little game of mix and match!
A Simple Bowl Goes a Long Way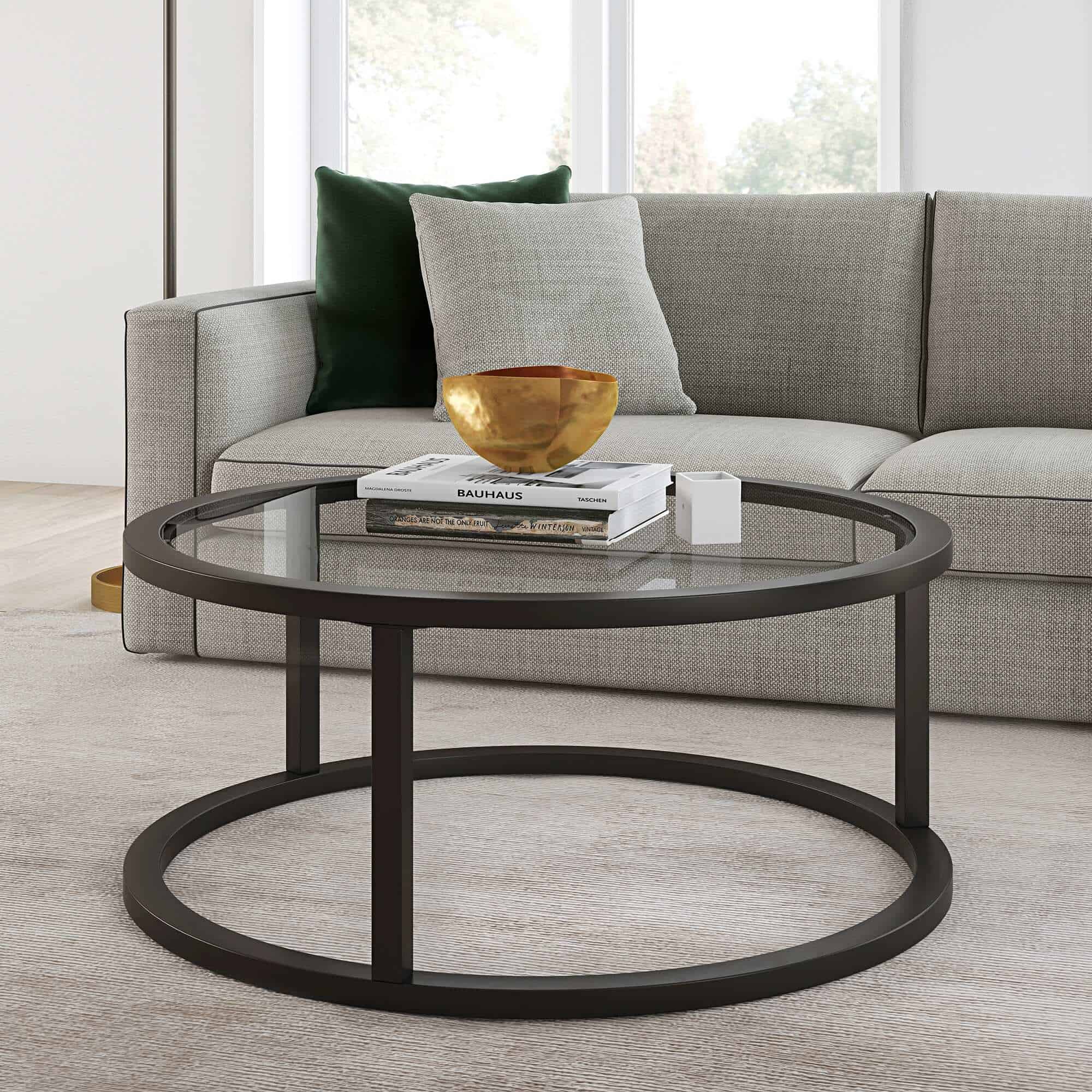 Contrary to popular belief, bowls don't need to be full to be considered good home decor. Choosing a big bowl to be a centerpiece for your room can be a simple but impactful decor decision. They're a perfect decor piece for a more of a minimalist home.
This odd-shaped brassy bowl, creates a beautiful contrast against the gray of the room, adding a unique pop of color to the room it's in. And that's exactly the great thing about bowls. There are many shapes, sizes, and materials to choose from, so you can find just the right one for your home.
Play With the Height of Your Decor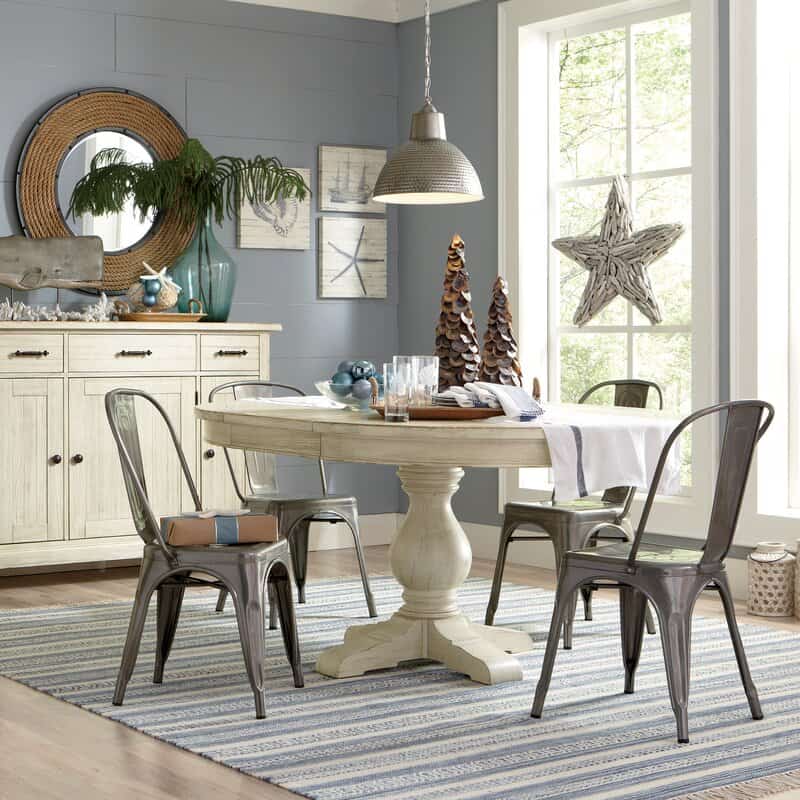 One of the best design decisions you can make regarding your room decor is to make it asymmetrical. If you need some round table setting ideas, playing around with objects of different heights will ensure your table setting looks pleasing to the eye.
These tabletop trees bring a great dimension to the round table they're occupying. And matching them with a glass bowl with a wider brim creates an interesting dimension, that looks very aesthetically pleasing. It's a great way to set a table and make the room feel cohesive.
Wooden Accents Are Perfect for Farmhouse-Style Homes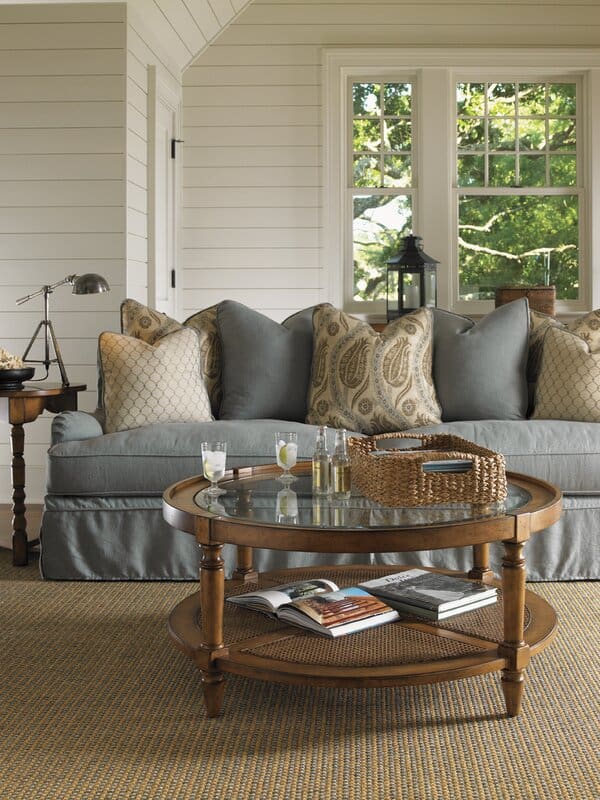 If you're a fan of the farmhouse style and are looking for a round dining table centerpiece, a wooden piece is a way to go. Wooden accents fit great with the overall vibe of the farmhouse homes, as they tie in the decor with the furniture.
Wooden baskets are an especially smart choice considering they can also be used as storage for fruit, or any kind of clutter, while also maintaining to look beautiful in your home.
A Round Patterned Tablecloth Goes a Long Way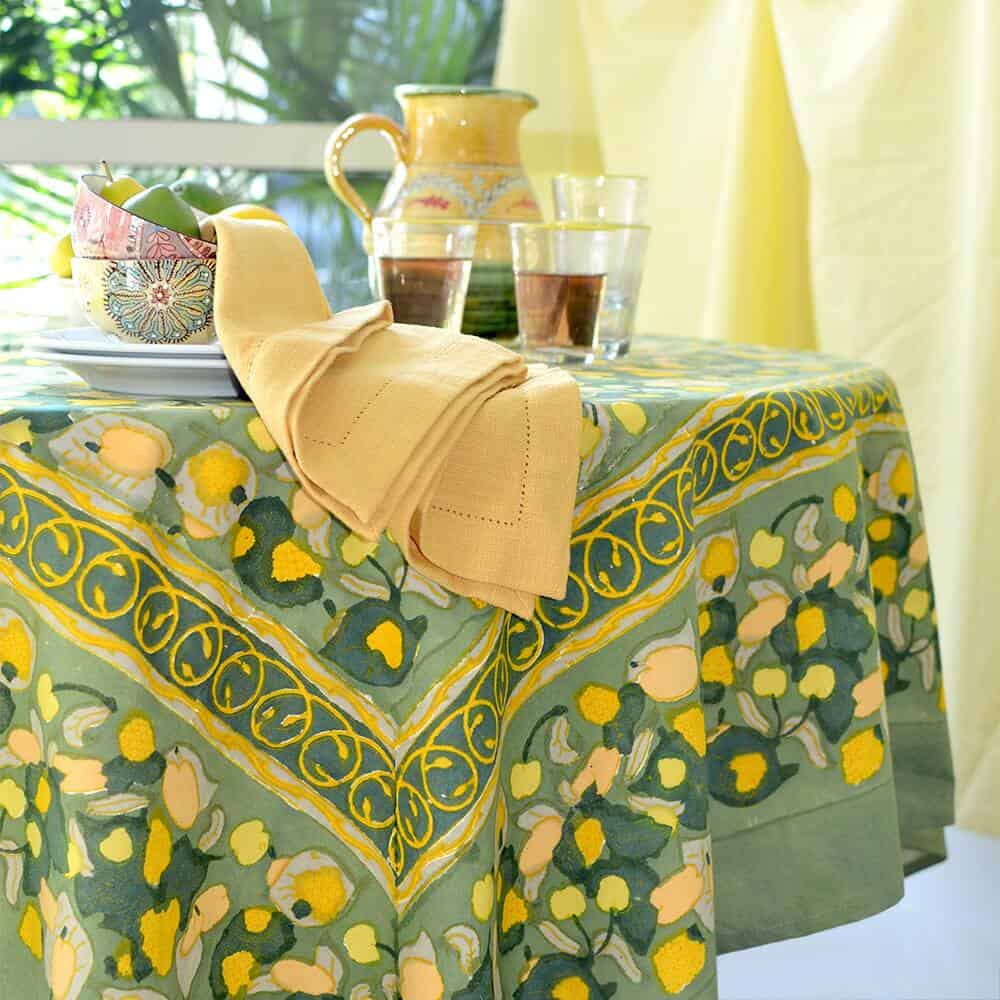 Tablecloths are the staple of table decor. But don't worry, you're not missing out if your table of choice is round. There are hundreds of options out there that will just make your room pop. Just have in mind the style you're going for.
This patterned tablecloth easily makes a statement on its own. Its beautiful, funky pattern can't help but make you smile, and it quickly lights up a room. It's perfect for coastal or boho-style rooms that just need that little bit of flair!
Table Runners Are Made for Round Tables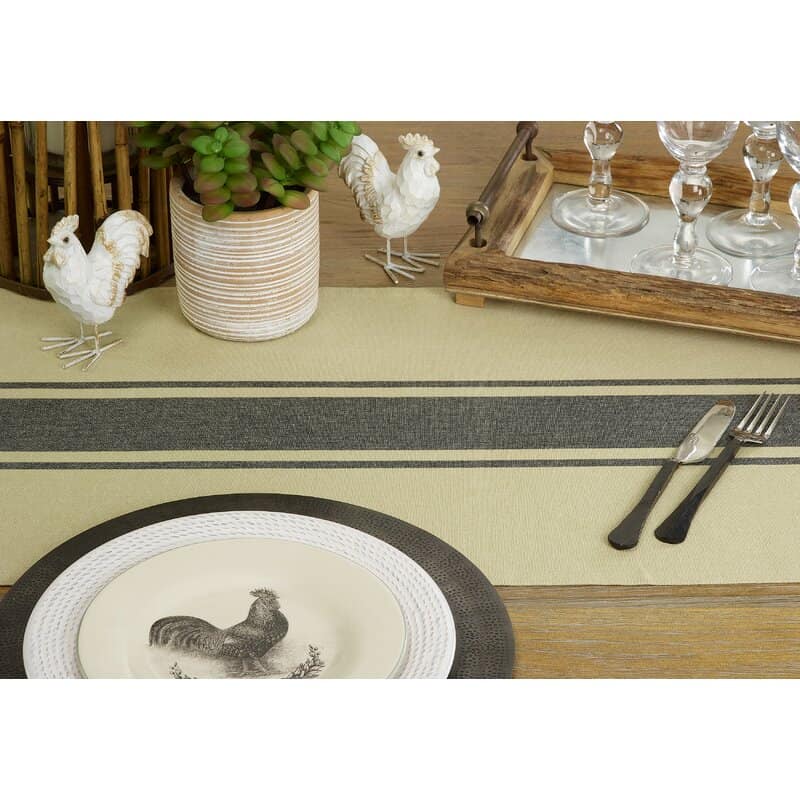 Table runners are a must-have when it comes to decorating tables. They create a perfect base for other table decor, but can work just fine by themselves, as well! And they're useful too, as they keep your table safe from stains and spillages. Thankfully there are many options for table runners for a round table.

Choosing rectangular table runners is a great option for a bit of a contrast, but round ones work lovely as well. It's just a matter of taste. And you can find them in practically any color you need. They're a must-have!
Candles Make for a Beautiful Centerpiece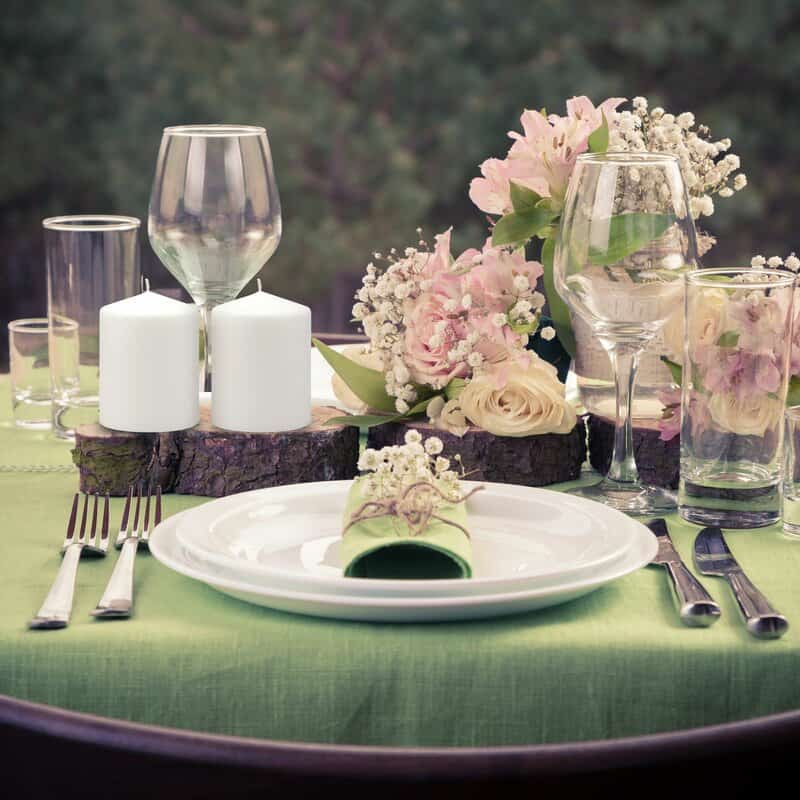 Candles are yet another staple piece in room decor. They've been around for a while, and for a reason too. There's no such decor that can affect the mood of the room, the way candles can. Lit or not, they bring a beautifully relaxing and even romantic energy into a room.

Candles come in all shapes and sizes that you can mix and match if you wish. They alone make a beautiful round dining table centerpiece. And the best part? They're super cheap!
Get Some Candle Holders for a Rustic Vibe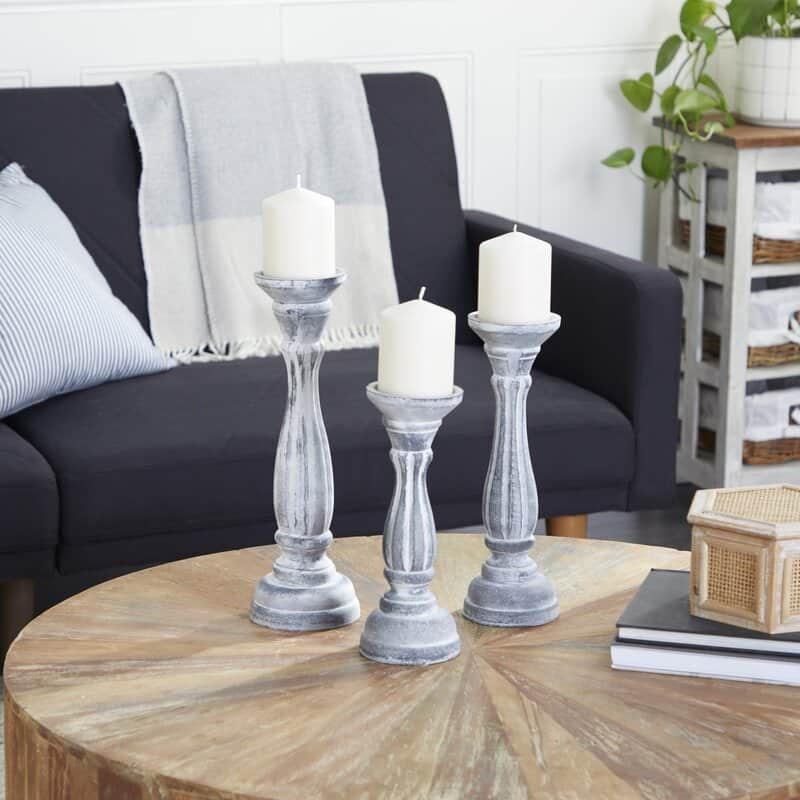 Candle holders are pretty much a classic that's being unfairly forgotten: They bring a dash of elegance into a room, no matter their style. And thankfully many types of candle holders just manage to fit in any home.
Another great thing about them is that they look just as good with candles, as well as without them. So they can act as a very versatile piece of decor while still bringing a dash of elegance. And if you're into the rustic decor, these candle holders will win over your heart!
Summary
There's something special about sitting at a dining table and having a heart-to-heart with the people you love, while enjoying a coffee, or perhaps a meal. Those kinds of moments will always be unforgettable. But the warmth of the room should match the warmth of those feelings.
And that's why it's crucial to have a decorated dining room. These decor ideas will make sure your dining room doesn't feel like it's lacking something and will help you tie everything into place! Hopefully, it will bring you closer to your ideal dining room.