Don Pedro Brooklyn is reader-supported. When you buy through links on our site, we may earn an affiliate commission. Learn More
The Definitive Guide to Laminate Flooring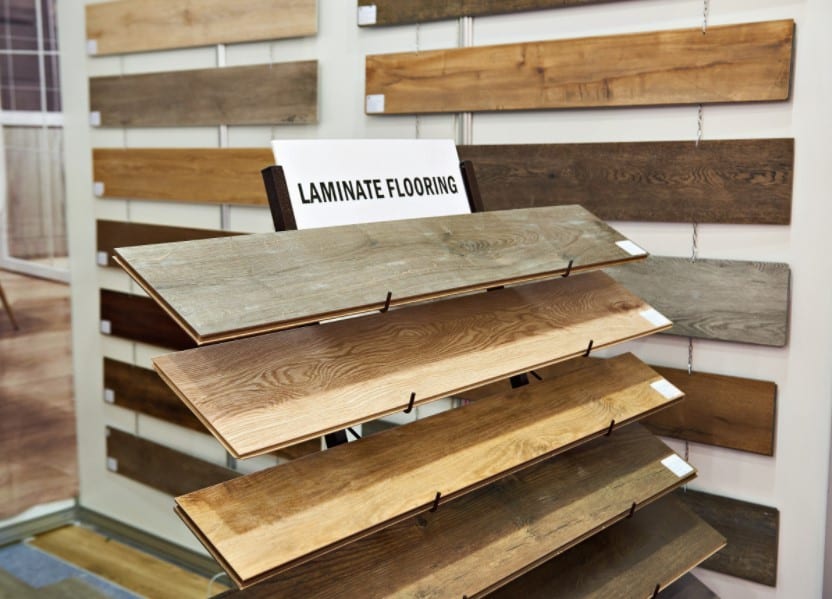 When it comes to home decor ideas, flooring is one element that most people should pay attention to.
Flooring is something very versatile that could help you develop the quality of your room design or decoration.
There are so many flooring options available on the market. One of the most popular ones is laminate flooring.
So what is laminate flooring? What is it made of? What are the strengths and weaknesses? Does it suit your budget?
Keep reading, and you're gonna find out.
What is Laminate Flooring?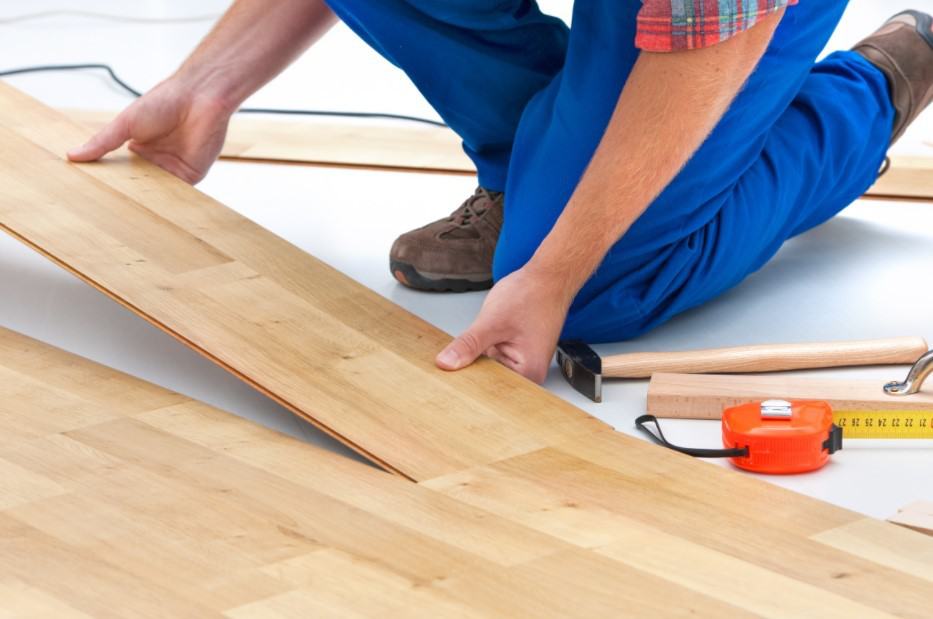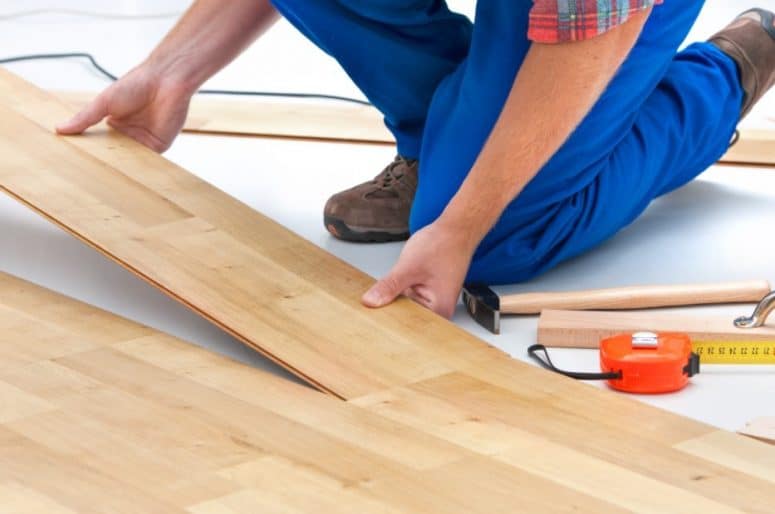 Laminate flooring is one type of flooring that looks very similar to hardwood flooring. It is actually wood, but what you see on the surface is not real wood.
Laminate flooring is made of layers of plywood or compressed flexible fibers, in the way that it is constructed to be a flooring board.
On top of the laminate flooring is a printed photograph covered by a transparent layer of plastic coating.
Therefore, laminate flooring has so many looks, such as wood, stone, tiles, etc.
If you're starting to be interested in laminate flooring, you do not have to worry about the pattern options.
Notice that on the top of the board is a photograph covered in a plastic coating. It means you have plenty of options that are in line with your flooring preference, good news!
Even better, different pattern options mean versatility of any room style as well.
Laminate Flooring Pros & Cons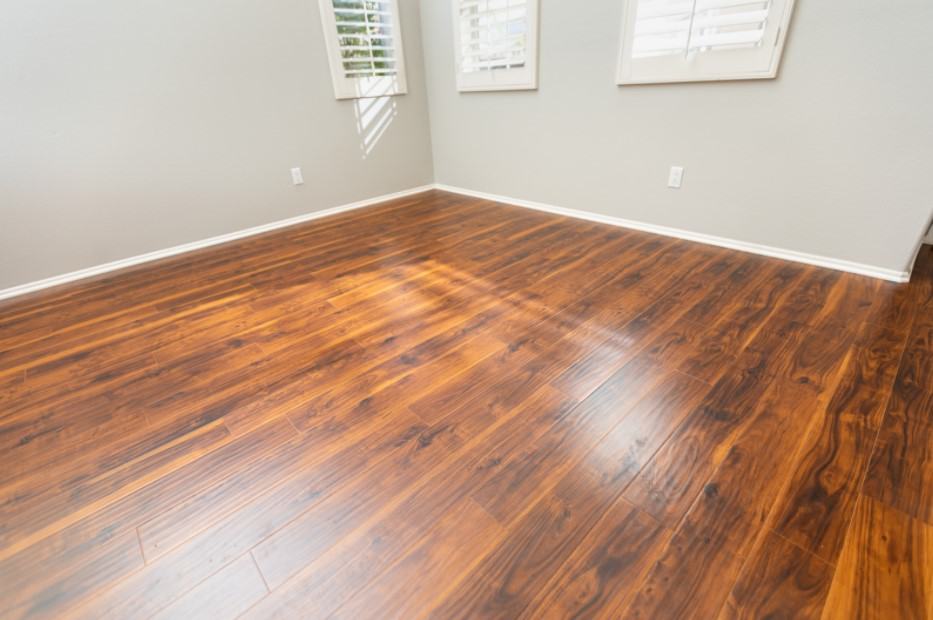 Now you know what laminate flooring is. To understand it more in-depth, you need to know the best use of laminate flooring in your house's rooms.
Not only its best use, but you also need to consider several weaknesses of laminate flooring to make sure that laminate flooring is your best choice for your house.
The Pros of Laminate Flooring
To begin with, let's start at its best use. Unlike hardwood flooring, laminate flooring is suitable for a room with much traffic.
So you do not have to worry about installing laminate flooring in your bedroom, family room, or even kitchen.
Another laminate flooring best use is that it has that wood-alike look, but it has a lower price and easier maintenance.
Moreover, you can adjust the patterns based on your preferences and room style because laminate flooring comes in many printed patterns.
Besides, laminate flooring is effortless to install. It comes in a floating floor system where you don't have to nail or glue the board. Very easy!
What's good about laminate flooring as well is that it is very easy to clean. You can clean it easily just by grooming and moping the floor.
There is no wax or resealing are necessary. Happy now? I'm not done yet.
Laminate flooring is exceptionally water-resistant. Therefore you can install it in a high-traffic room.
However, since it is sensitive to a high moisture level, you possibly do not want it in your laundry room or bathroom unless you want your laminate floor to be worn-out fast.
Those are the good points of laminate flooring.
The Cons of Laminate Flooring
Now, you need to consider these cons, so you have a firm consideration of choosing the right flooring options for your house.
As we know, plastic is water-resistant.
However, this plastic coating of laminate flooring could not handle water in an amount of time length. The water would find the way into the board and warp in between the layers of the floor.
That would make the floor worn-out. Also, once your laminate flooring won-out, you cannot refinish it like you soon real hardwood.
You can only replace your laminate floor with a new one. That would be very much time-consuming.
Another con that you might want to consider is that laminate flooring is sensitive to UV sunlight.
When you have sunlight access to a room, I suggest you not giving your laminate floor too much sunlight.
Otherwise, the color of the floor would fade or stain.
Yes, laminate flooring is durable, but UV sunlight is one of its weaknesses.
The last one for the cons is that it is so noisy for the footstep. The surface of laminate flooring is hard. Therefore once you step on the floor, the sound is going to be very clearly heard.
You do not want that kind of situation with children or toddlers in your house, do you?
The Cost of Laminate Flooring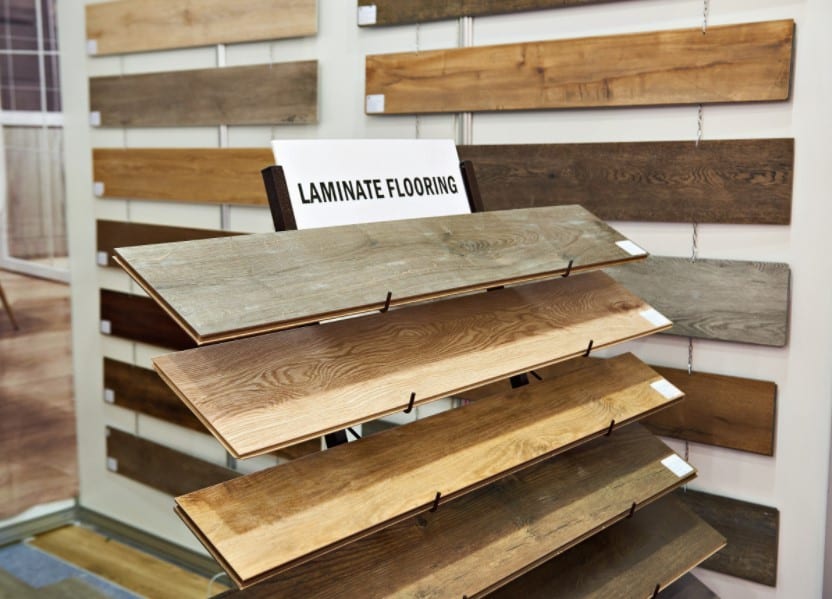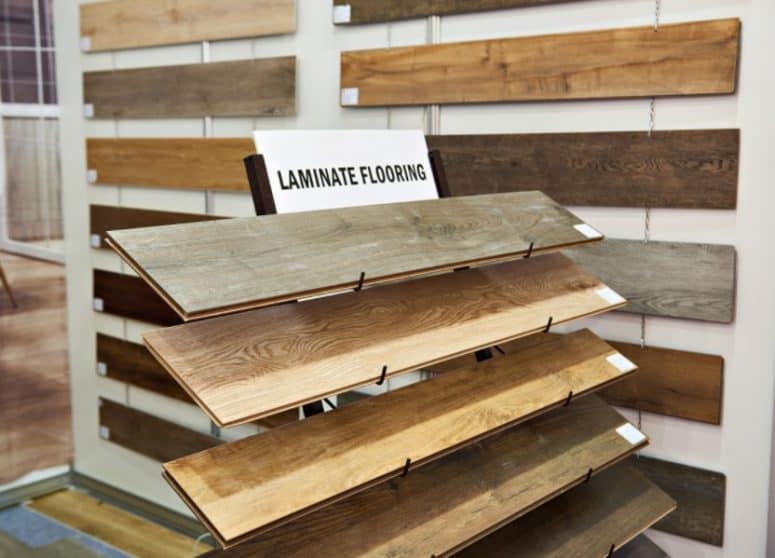 It is now time to talk about your budgeting. What you're gonna find at the store when you are buying laminate flooring is usually those in the form of tiles or planks.
However, just like other flooring options, normally, you will pay it per square foot.
Laminate flooring basically can cost anywhere in the range from $1 to $7 per square foot.
That's if you buy it and install it yourself. If you wish for the people to install it, you're going to add around $2 to $5 per square foot.
The cost of laminate flooring varies.
It all depends on the brand, the thickness, and the laminate flooring board's quality. The thickness quality may slightly affect the price of laminate flooring.
Some of the popular brands for laminate flooring are Timbercore, Mannington, Shaw, Mohawk, AquaGuard, and many more.
Finally, you should consider all the pros and cons and the cost of laminate flooring, and compare it to other flooring options to get the best choice for your house flooring decoration.
Laminate Floor Materials
People say that the laminate floor is a laminated wood floor. Well, that is not necessarily wrong because it does consist of wood material in its layers.
The base of the laminate floor is a pressed chipped wood particle. Meanwhile, the top of the flooring has the look of the wood in the same appearance.
However, the top of the laminate flooring is supported by the aggregated wood particles subjected to form sheets. That is what creates the most realistic effect of wood look on the wear layer.
That durable, clear coating and thin wear layer is the linchpin between the delicate lower layers and exterior elements such as moisture, UV rays, and scratching.
Laminate flooring has four layers; wear, design/image, core, and the back layer. Each layer serves a distinct purpose and is fused using high heat and intense pressure.
Here are the layers of the laminate flooring and what they are made of.
Wear Layer
The very top of the layer is the wear layer. It is made of aluminum oxide, which protects the color from fading, stains, and surface burns due to high temperatures.
This layer consists of two transparent things coating plastic sheets, impervious to animal scratch, or sharp elements.
Image Layer
Below the wear layer, the laminate floor has the image layer or the design layer. This is what the laminate flooring would look like.
This one is a printed photograph with high quality that you can see very realistic even when you look at it very closely.
Base Layer (Core)
One layer below the image layer is the base layer, the core. It is called the core for a reason. This layer is the most significant cause of laminate flooring's durability.
This high-density board is a wood chip composite under the wood grin photograph. Those kinds of products are susceptible to water damage.
Nevertheless, this base layer can only be stable in resisting water at a certain level. If the water is not dried quickly, the layer is not gonna stand that effectively.
Back Layer
This one is responsible for the bottom part of the laminate flooring plank.
You will need a flat surface in installing the laminate flooring, and this part right here helps you with that.
Besides, the back layer also functions as the layer to protect the plank from over moisture.
What Is Laminate Floor Good for?
Due to its durability, laminate flooring can handle pets' scratches, water spills, or high foot traffic.
Although the laminate flooring could handle water spills or moisture, this can not be installed in a wet room like a laundry room or bathroom.
Yes, it is better to handle water spills than hardwood, but the laminate flooring's core layer could only hold the water at a certain level of time.
In the sunlight, though, laminate flooring is okay. That is because of the double sheets coating on the top of the laminate flooring.
Do I need Subfloor / Underlayment?
Subfloor and underlayment are also things to consider in flooring options. What about laminate flooring?
Well, laminate flooring needs a solid and balanced subfloor. Foam or felt underlayment resides between the subfloor and laminate, detaching the two surfaces and providing a softer footfall.
When the subfloor is not adequate, an intervening underlayment of thin plywood may be installed above the subfloor and below the foam underlayment.
How Durable is Laminate?
As laminate flooring has four different layers in one plank, this flooring option is very durable. Laminate flooring can handle scratches, sharp materials, and a slight water spill.
Plus, it can be installed in a high traffic room. That makes it very suitable for your family to have so many activities without being disturbed by the floor.
When would this option be not very durable then?
Laminate flooring can handle moisture and water, but not that long.
The laminate flooring's core layer cannot handle the absorbed water if it is not directly wiped out. Therefore you need to give very good care of this floor.
Laminate Flooring Maintenance
To keep your laminate flooring as good as the first time you bought it, you need to have proper maintenance.
The good news is, laminate flooring is easy to clean and treat. Laminate flooring can handle moisture and sunlight temperature.
Therefore you can easily broom it, vacuum it, or mop it with enough amount of water, and voila! Your floor is going to look gorgeous.