Don Pedro Brooklyn is reader-supported. When you buy through links on our site, we may earn an affiliate commission. Learn More
22 Large Wall Decor Ideas
Picking out the right wall decor might be harder than you initially think. Everybody keeps saying to just go for a gallery wall. But that simply doesn't fit everyone's personal vision of their home space.
So if you wanted some alternatives on what to do with that large empty wall in your home, you came to the right place. Here are some of our favorite ideas on how to decorate large walls.
Go For a Three-Piece Painting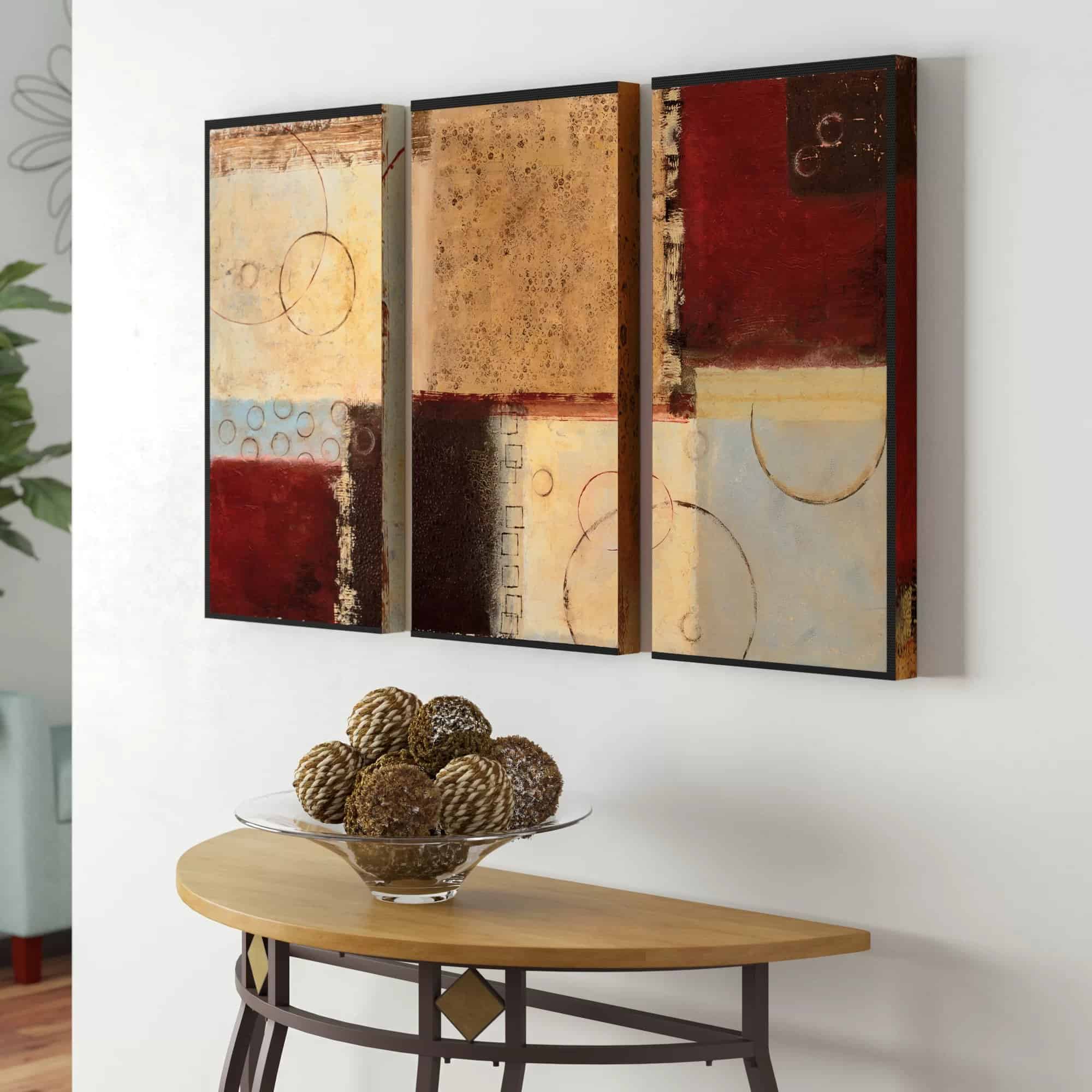 If a standard-sized painting feels too small for your home, but you don't want to splurge on a huge painting, don't worry! Simply choosing a three-piece painting, or a so-called triptych can make all the difference.
You get three paintings in one. They're often created in a way where you can space them out as widely as you wish, so you can take up more space. It's a phenomenal "hack" that looks stunning in every single room!
These Large Cooking Utensils Make For Unconventional Yet Gorgeous Wall Decor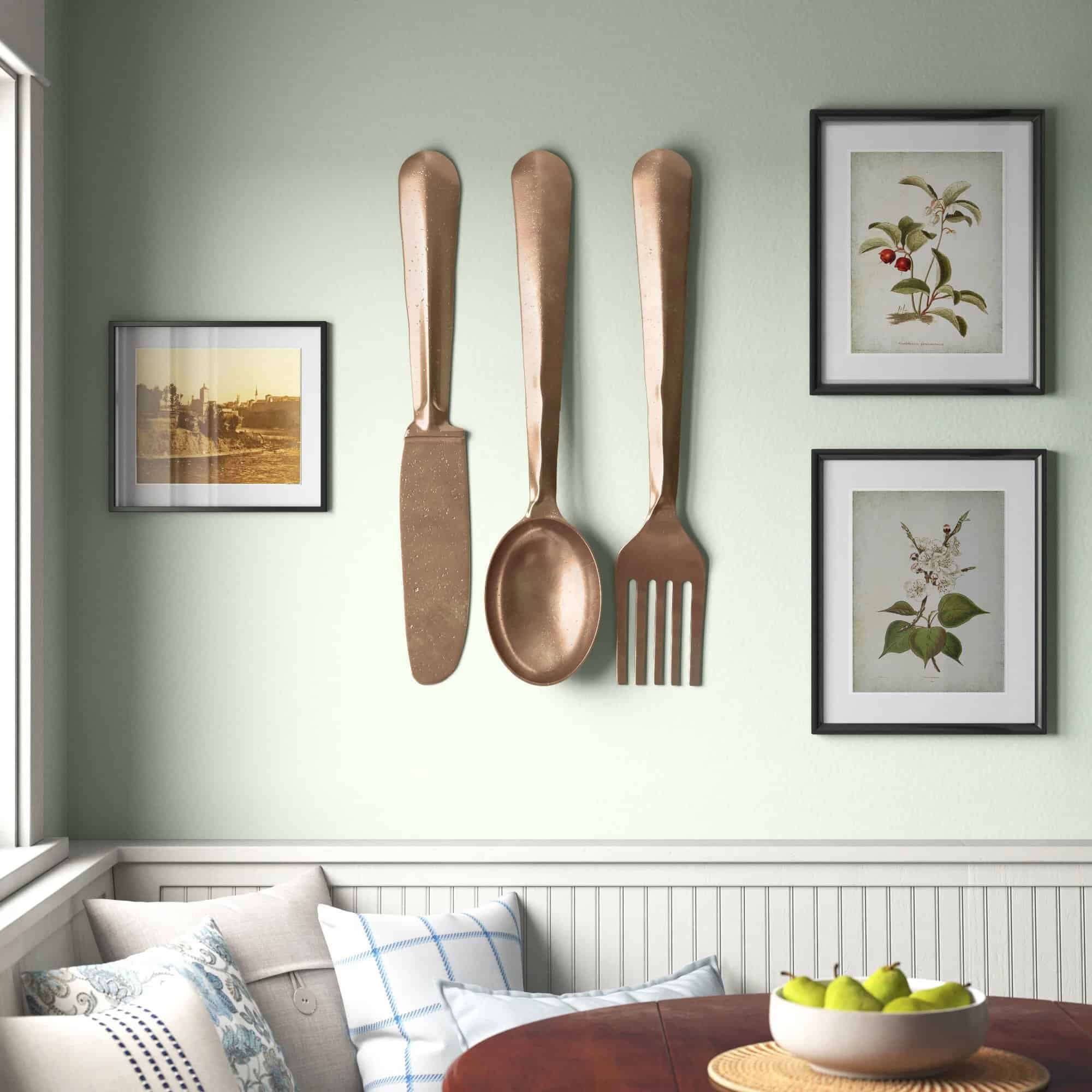 When you're searching for big wall decoration, eating utensils probably aren't the first thing that comes to your mind. It's an unconventional piece. But this exciting piece will grab anyone's attention in a matter of seconds.
These large brass eating utensils can make a gorgeous centerpiece in your dining room, kitchen, or even your living room. Paired up with miscellaneous tiny decor, they'll make a bold yet gorgeous addition to every home.
Tapestries Look Gorgeous On Large Walls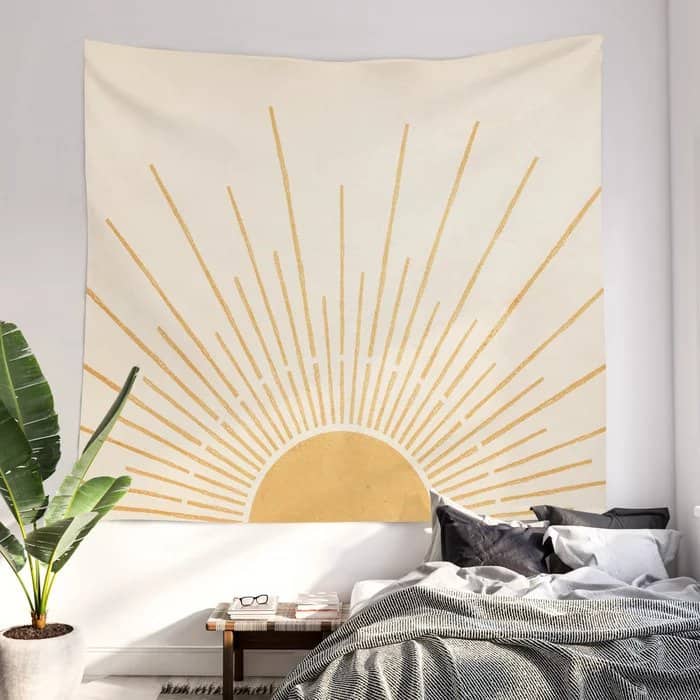 Another very simple, and often very cheap way, to embellish your large walls is to hang up a tapestry or a quilt. Tapestries come in many different designs and sizes, so you can easily find the one that fits your home perfectly.
This one in particular is a stunning choice that works well in more subdued spaces. It showcases a simple yet beautiful design that just shows how tapestries aren't just made for boho homes and college bedrooms! With the right design, they can fit beautifully in the most modern of homes.
Opt-In For a Floating TV Stand
One of the best ways to be practical about your decor is to work with what you already have. For example, putting your TV on the wall is an easy way to save up on wall decor all while filling up the empty wall space.
Choosing the right floating TV stand makes all the difference! The tv stand is what adds the element of decor to your wall, and what makes it decor. Naturally, adding bits and pieces of small decor on your TV stand, next to the TV itself will make the entire stand look like a well-thought-out piece of decor.
Mural Panels Are a Stunning Decor Choice for Large Walls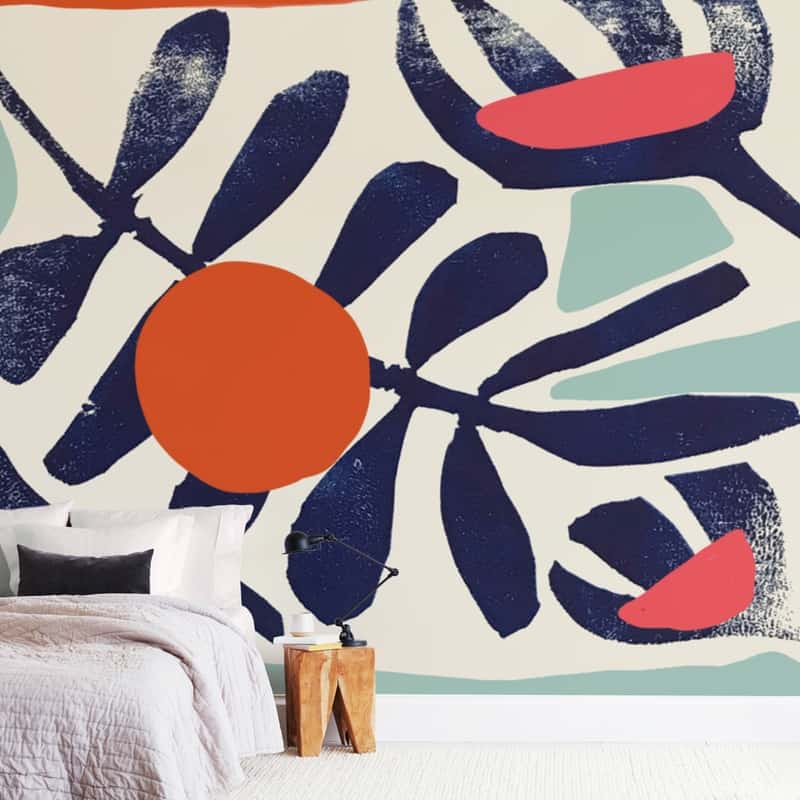 There's something breathtaking about murals. When you pass one on the street, you simply can't help but be impressed by them. Perhaps it's how monumental they feel. Or it's the design. In any case, who wouldn't want to replicate that magical experience in their home?
You can easily do that by investing in mural panels. They're fairly easy to put up, you just need to do some measuring. But it's very much worth it! These panels will elevate your home in a matter of seconds, turning the heads of everyone who comes into the room.
Wallpaper Will Make All the Difference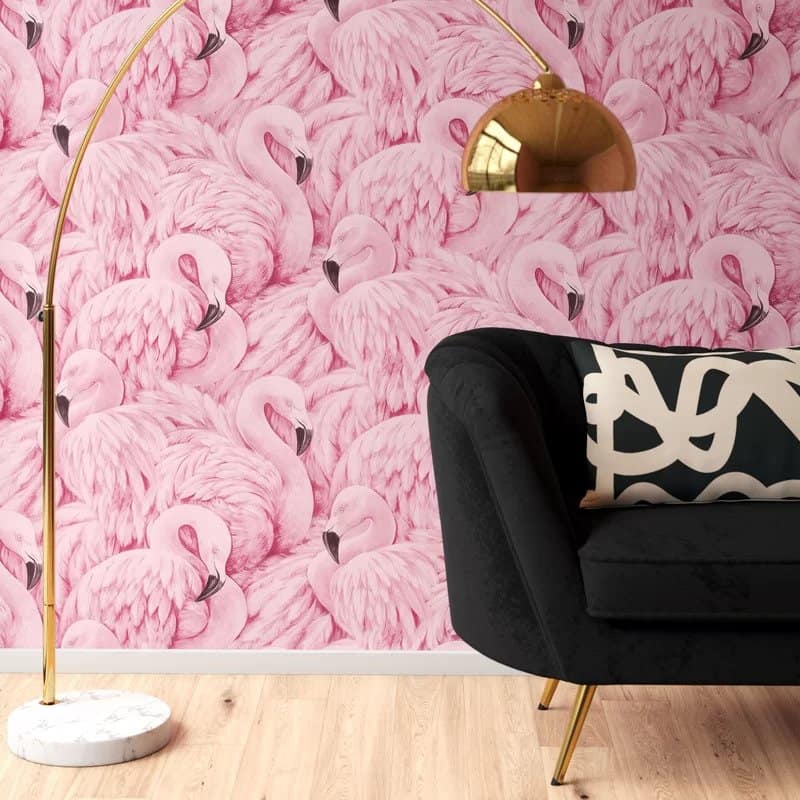 One of the easiest ways to spruce up your plain white walls is to add some wallpaper. Sometimes all you need is a single wall. An accent wall does wonders in a room, as it creates an interesting visual dynamic between walls and the furniture.
There are many different wallpaper options for all kinds of homes. We couldn't help but fall in love with this pink flamingo pattern though. It's an eclectic choice that adds a fun bright tone to your room. And who wouldn't want that?
Choose Floating Shelves for a Mix of Utility and Decor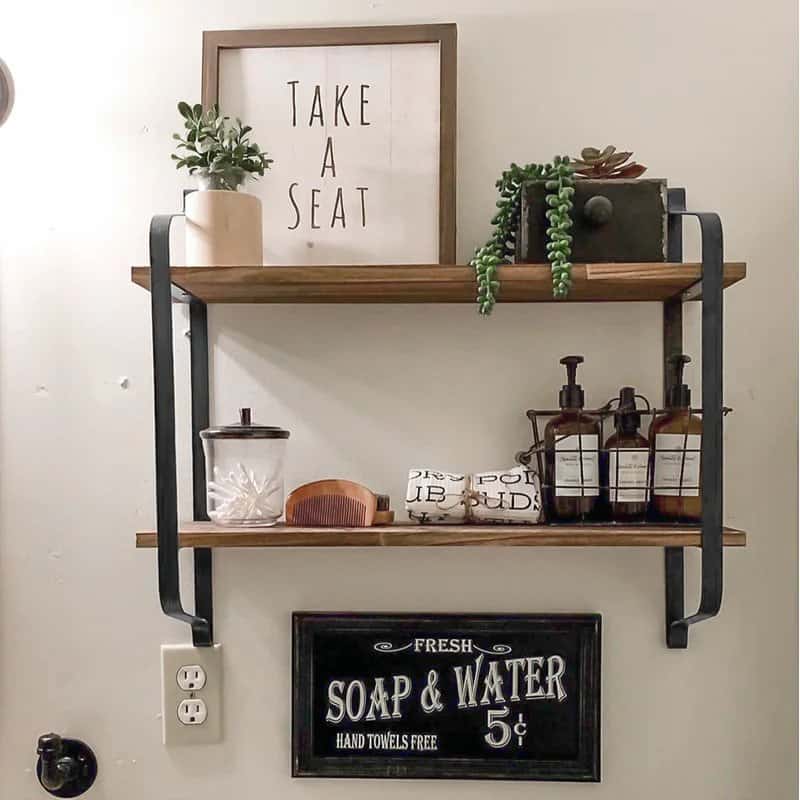 If you want your walls to look good, but you also want them to serve a purpose, shelves are always a good option. Floating shelves are a fabulous option since they can be put up in many different creative ways.
The placement of the shelves itself can be decorative. But putting up your books, photos, plants, or well, anything can make your shelving look gorgeous, but still super useful and very personal. We can't recommend this option enough!
A Large Mirror Pairs Perfectly With Large Walls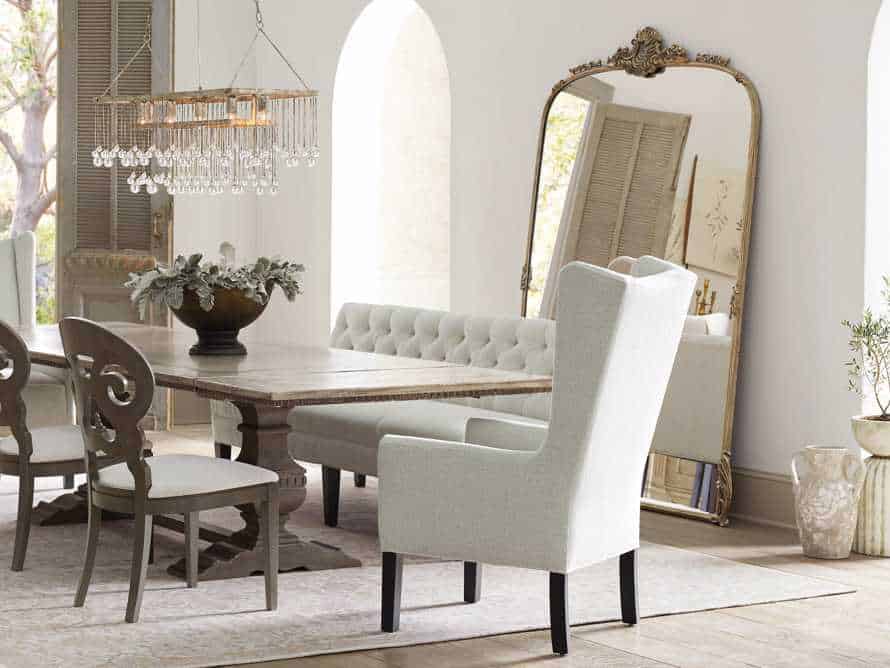 One of the best large wall decor options is, believe it or not, mirrors. Mirrors make for stunning decor. They look glorious. And not to mention that their placement can make your room feel more spacious.
A large mirror feels opulent. It has that rich look to it. Especially when you go for a traditional French design. You simply can't go wrong with a mirror, as it will fit your large wall like a glove, creating a simple yet luxurious look many people crave in their homes.
You Can't Go Wrong With Posters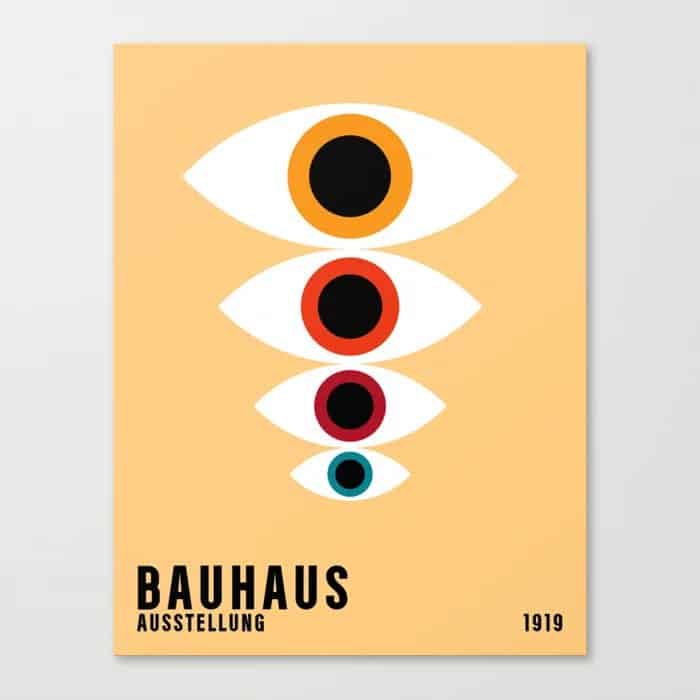 It's a myth that posters cheapen the look of your home. Going for a high-quality poster, or a canvas poster even makes all the difference. Especially when you put in the effort to frame your posters.
Choosing a poster that fits well with the color scheme of your home is something you simply can't go wrong with. And if the design has an additional pop of color, it will create a fabulous cohesive look, that you're going to love.
Large Scale Photographs Work Wonders on Large Walls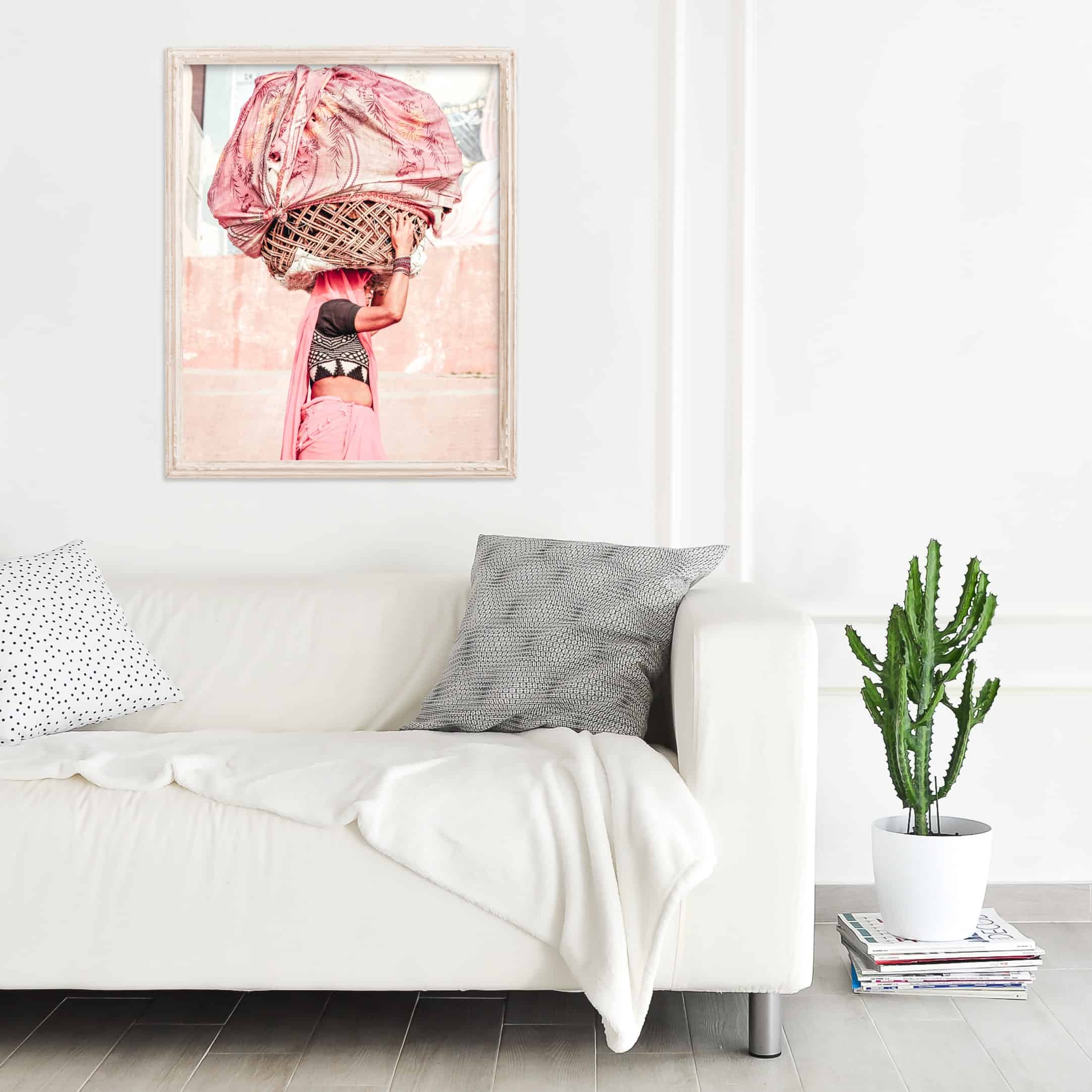 If you're more into photographs and real-life imagery, rather than abstract paintings and posters, you can make that work to your advantage. There are tons of breathtaking photography prints that will blow your mind.
So why not embellish your walls with a large photo print? Large prints look monumental, especially large photos. They're perfect for a dash of chic luxury, as their size will make you feel small in the best way possible. A wonderful option!
Go For a Big Bookshelf to Fill Up Space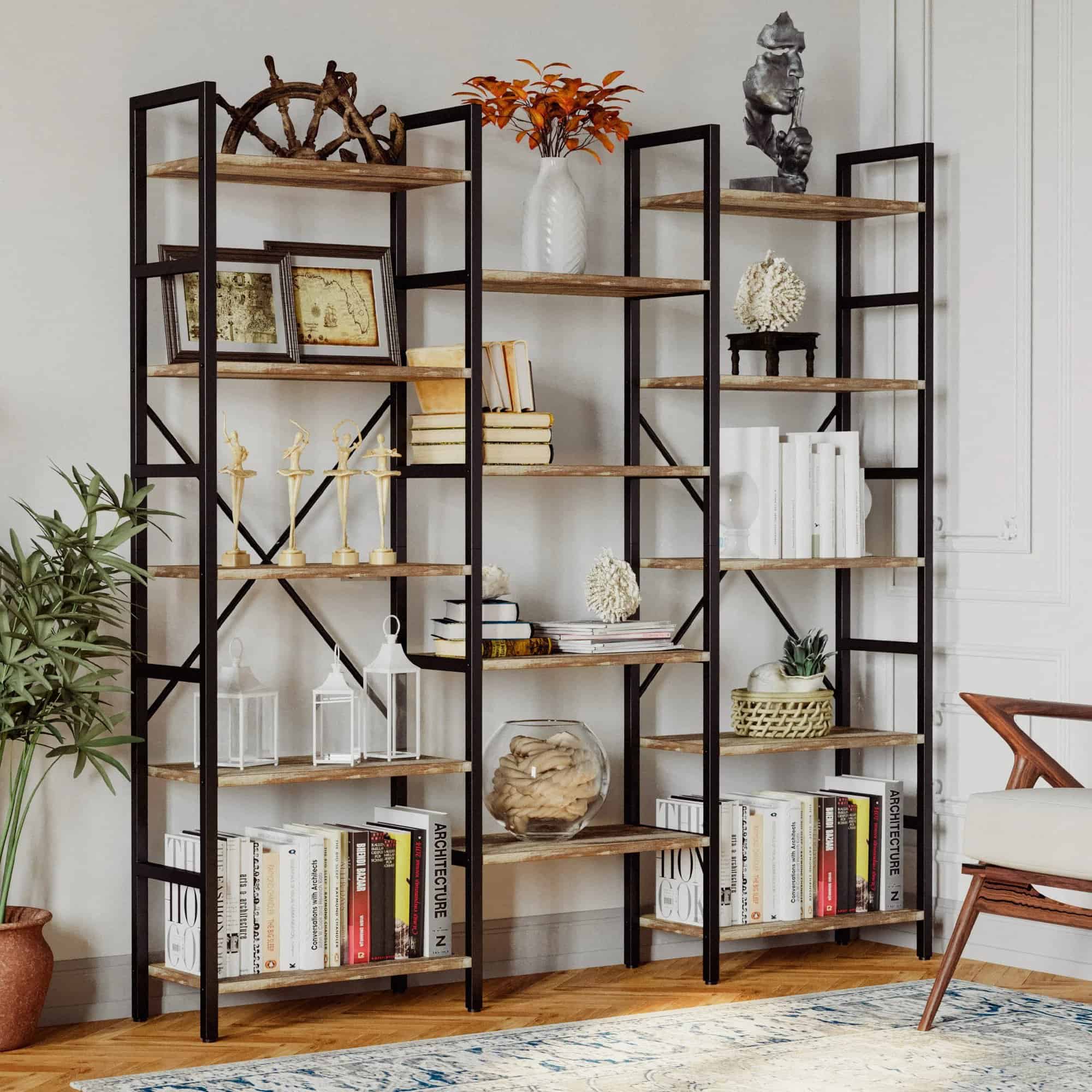 If you have some extra space you can consider putting up a large bookshelf against your large walls. They're an amazing way to fill up those empty spaces in your room and minimize that harrowing wall emptiness.
The best thing about bookshelves is that you can decorate them as you wish, be it with books, photos, or just random pieces. So you can have a unique look that will simply make your room pop!
Add a Touch of Americana to Your Home With a Bold Neon Sign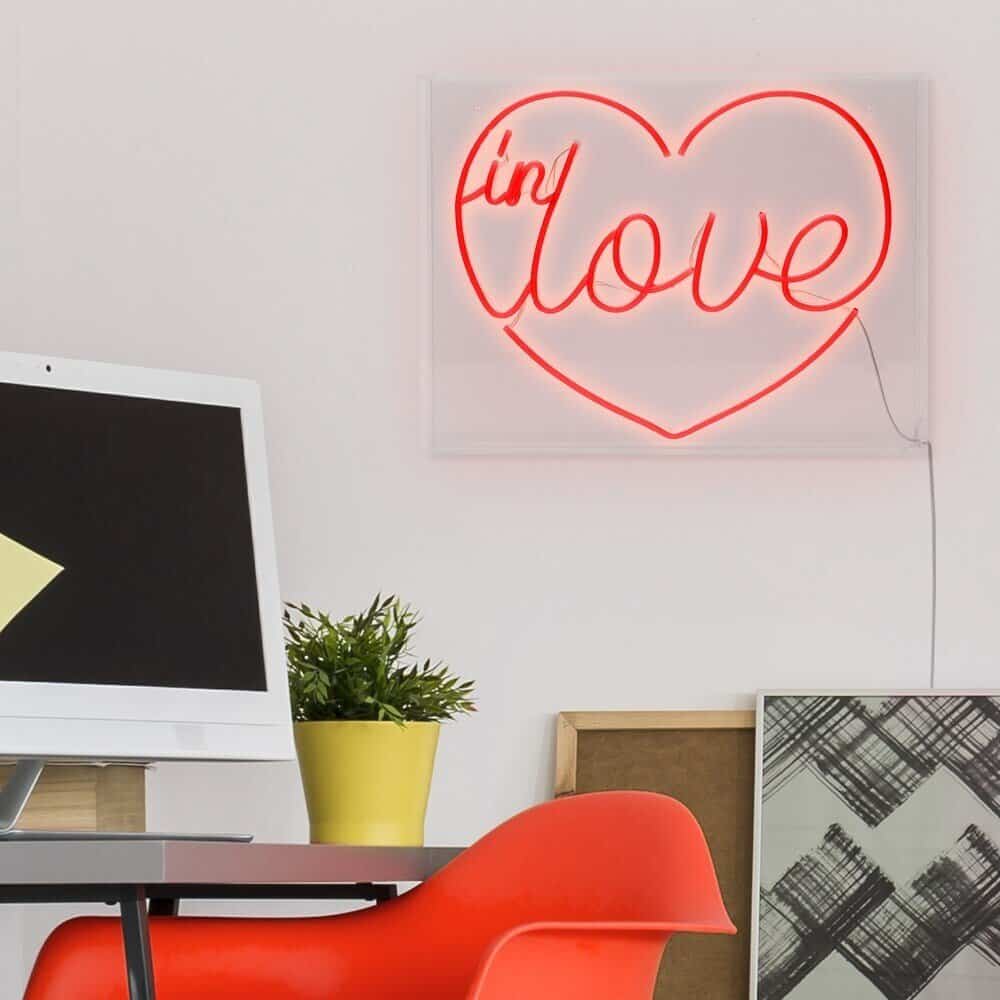 Neon signs are back! These gorgeous pieces have been around for about a hundred years. And they're making a comeback, ready to add an edge to any room you put them in.
If you're someone who's in love with that American 60's diner aesthetic, then this one's for you. A sign such as this one will add a touch of that nostalgic Americana. But when paired with adequate furniture, it looks modern, chic, and very exciting.
Create a Plant Wall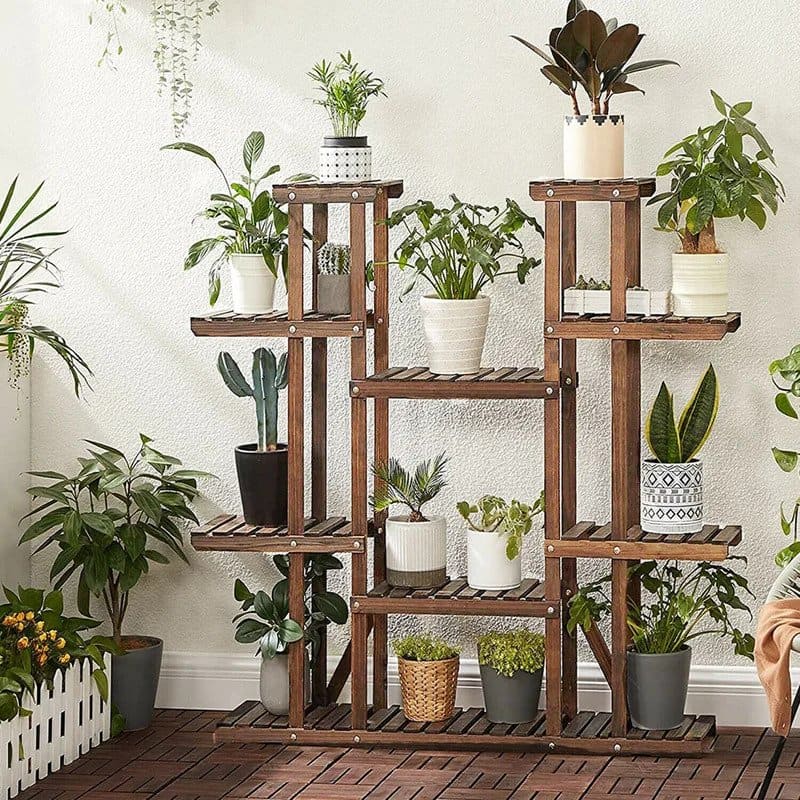 Who doesn't want a piece of the great outdoors inside? Plants create an amazing atmosphere like no other. They add a certain freshness to a room, making everything feel more alive. So why not embellish your wall with plants?
There are many ways to make a plant wall, but investing in a tall plant stand is one of the easiest options. This one, in particular, is multi-tiered, allowing you to place quite a few of your green friends on display. And not to mention its simple design fits well in many homes.
A Retro Mail Organizer Is Another Cool But Practical Wall Piece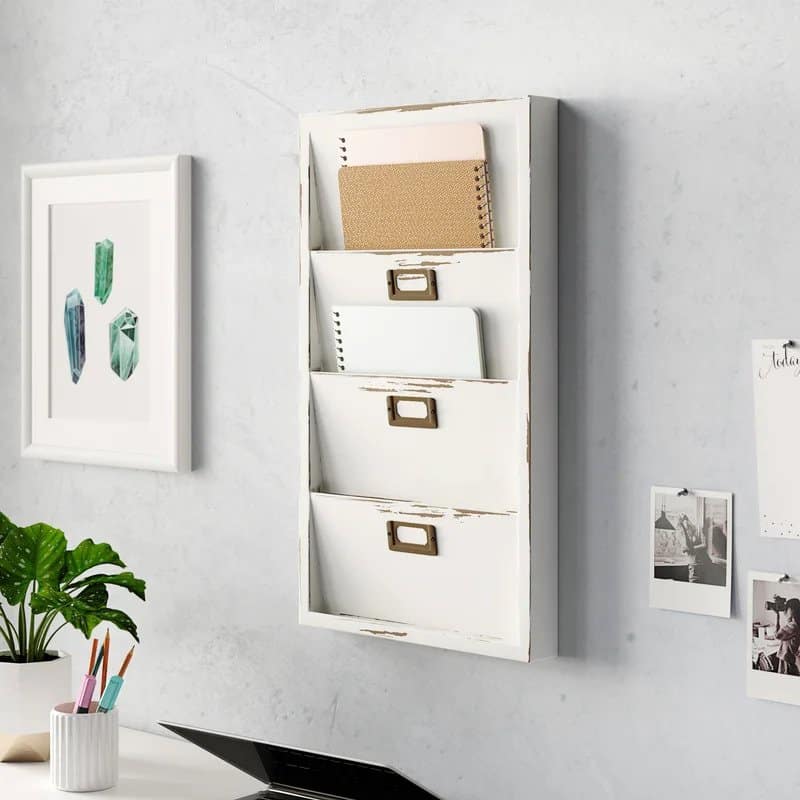 Are you a fan of that gorgeous retro look? And you want your decor to also be practical in a way? Look no further than this mail organizer. Its retro look with a touch of farmhouse looks glorious.
Its three pockets add functionality to that stylish look, allowing you to put away some work files, magazines, or mail. It's perfect for an entryway or an office. You can even label the pockets which is always useful. Overall, a great catch!
Wall Sculptures Are a Lavish Way To Decorate Your Walls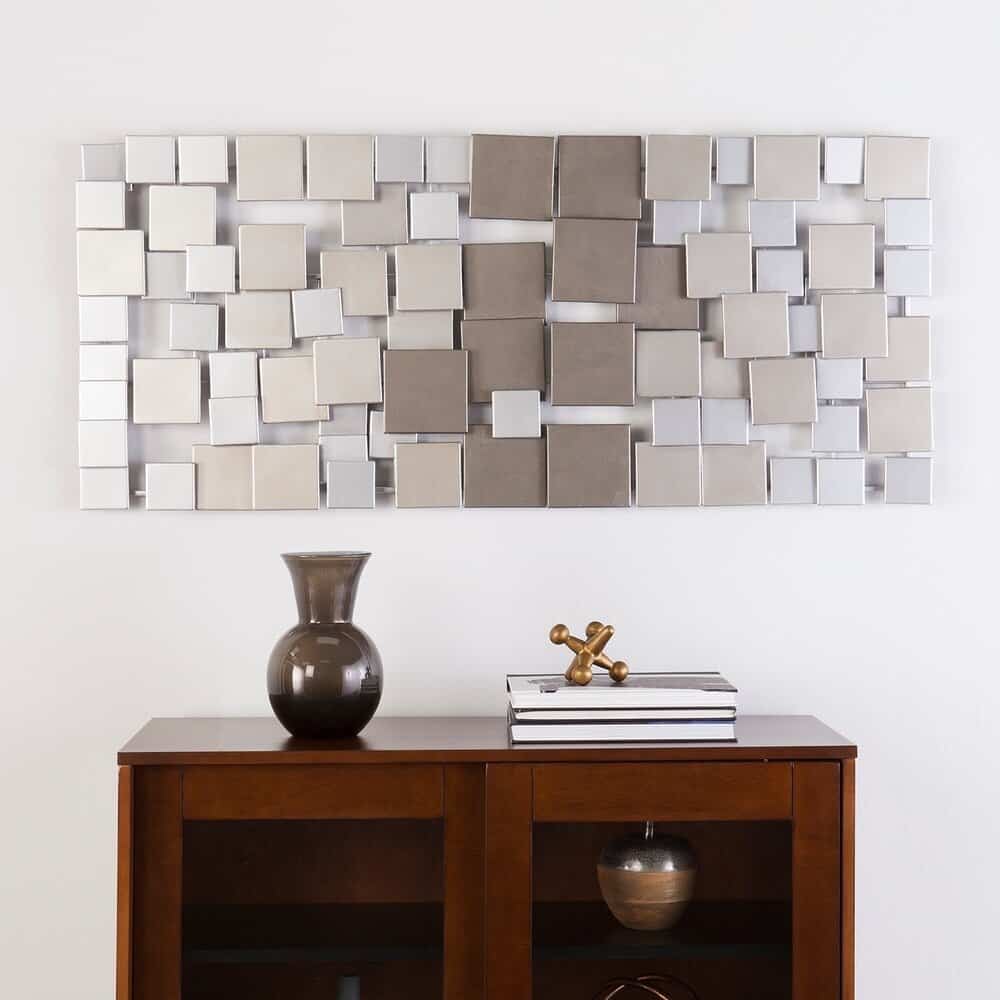 When you're stuck and aren't quite sure how to decorate large walls, we're here to help. If you're bored of the standard options and want something more unique look into wall sculptures.
They're a lavish way to decorate walls. Wall sculptures often feel imposing, in the best way possible. No matter if you go for something more classic or an abstract piece like this one, you'll notice that they turn heads. All in all, a great piece of decor.
Large Lettering Always Looks Good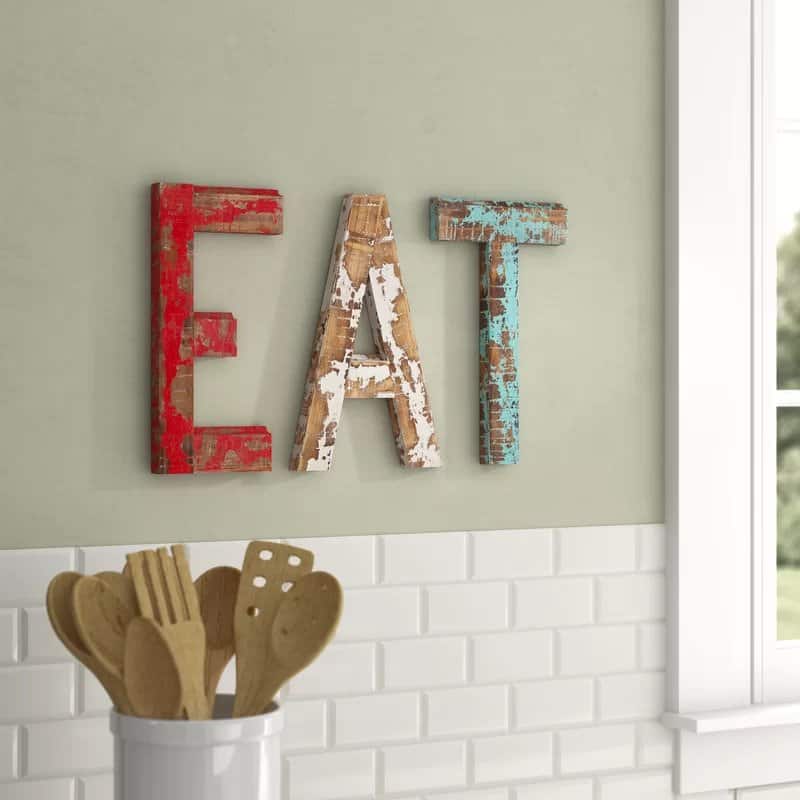 If you're a fan of lettering, don't worry, we have something for you as well. Large lettering always looks good, especially on large walls. It all comes down to the writing you want to put up.
This three-piece decor set is a short yet efficient piece of kitchen decor. The weathered paint adds a coastal touch, adding a bit of that oceanic ease right into your kitchen. It's easy to put up and looks fantastic. What more could you want?
Metal Decor Pieces Look Chic and Modern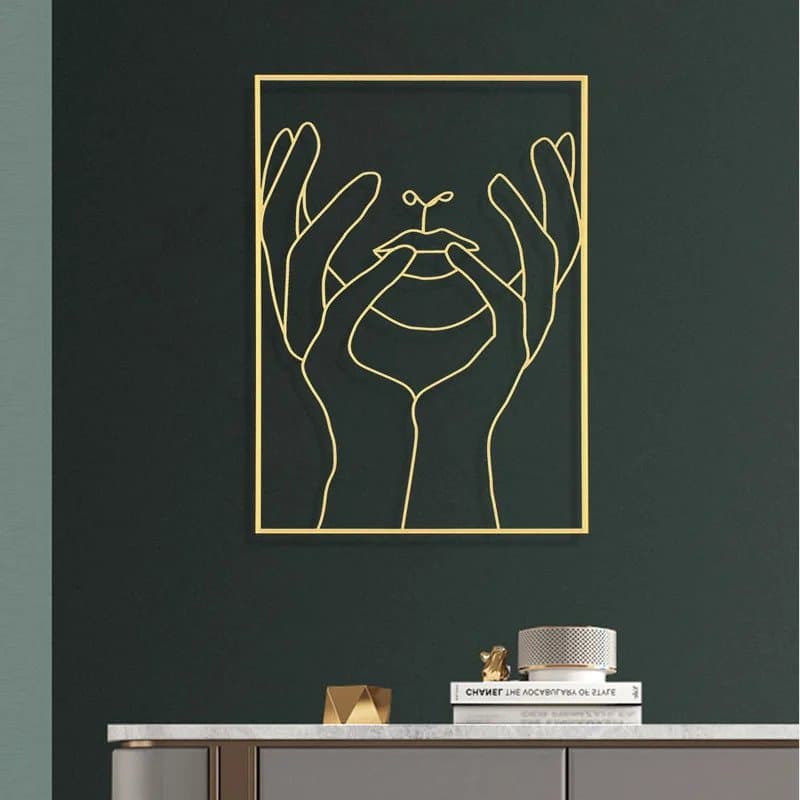 Metal artwork often has a certain drama to it that looks magnificent in any room, especially if it's a larger piece. And for a large wall, you should go for bigger pieces, as they help fill up the space. So if you want a chic dramatic look, go for a metal art piece for your walls.
This one in particular is a bit lighter, with a modern motif. Even though it's less dramatic than your regular metal pieces, it has an elegant look to it that will fit wonderfully in many spaces.
These String Lights Are Ideal for Bedroom Walls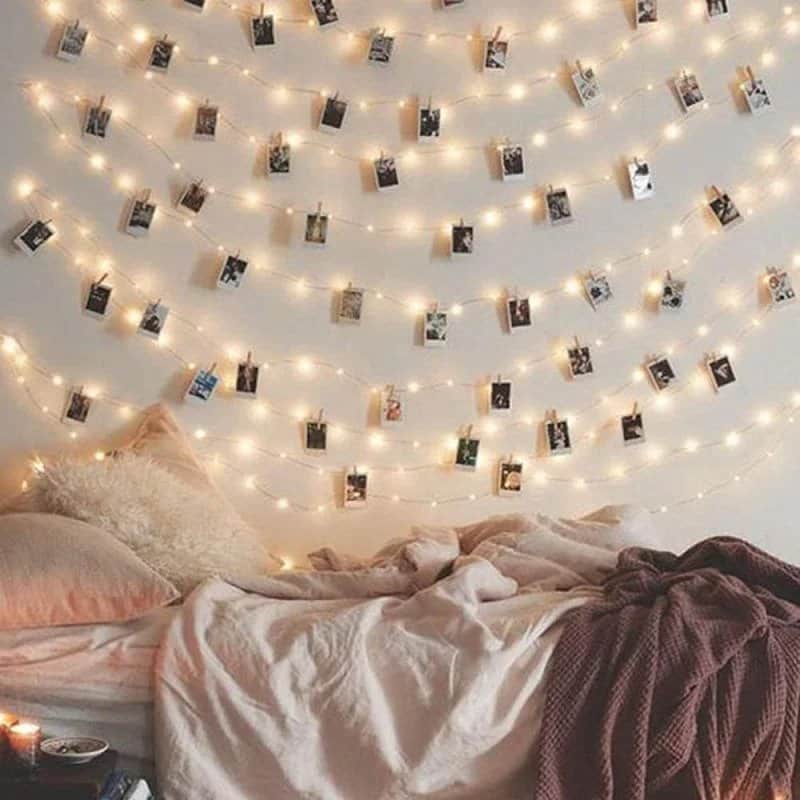 When it comes to decorating a bedroom wall, string lights are one of the coolest options. Bedrooms love ambient lighting. And string lights provide just that, while also serving as a pretty popular piece of aesthetic wall decor.
These particular string lights have 50 transparent clips, which allow you to put up photos or any other small items. That's a fantastic option for additionally personalizing your walls!
A Large Wooden Diptych Is a Marvelous Piece of Decor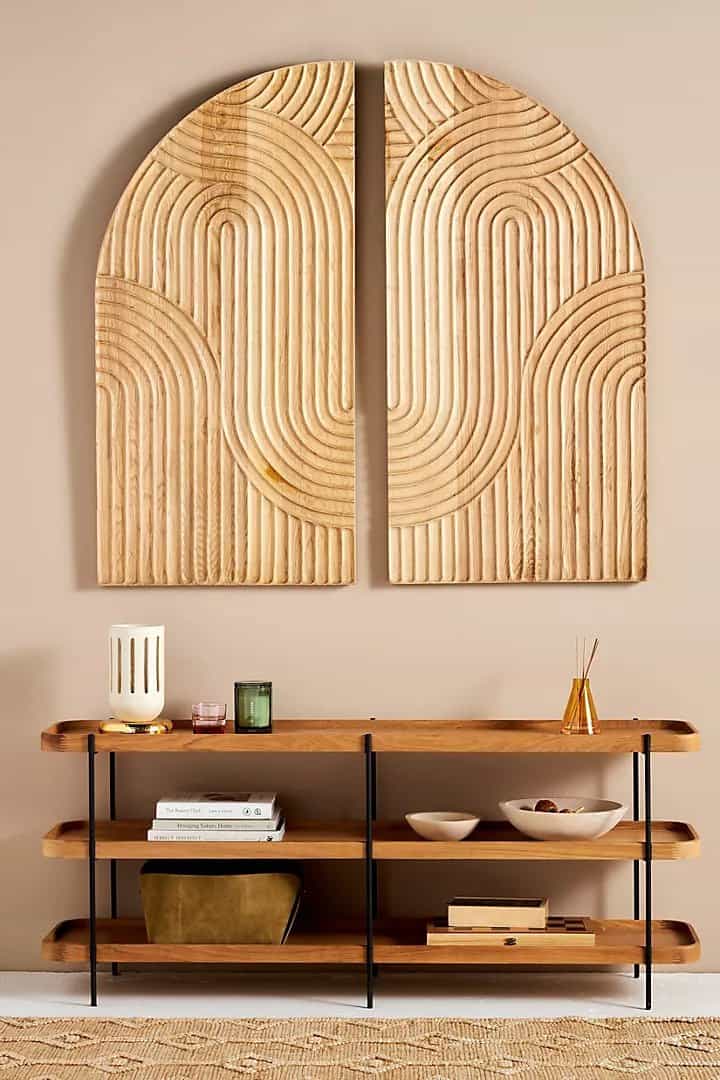 Another greatly overlooked material that makes for phenomenal wall art is wood. Wooden art is often ignored when it absolutely shouldn't be. It brings that organic. artisan look to your home that can be dressed up or down, depending on the rest of the decor.
One of our favorite large wall art ideas is exactly this wooden diptych. It features two panels with a glorious concentric design carved right into them. This piece is a fantastic example of how stunning wooden art can be!
Make a Stunning Wall Collage With a Collage Kit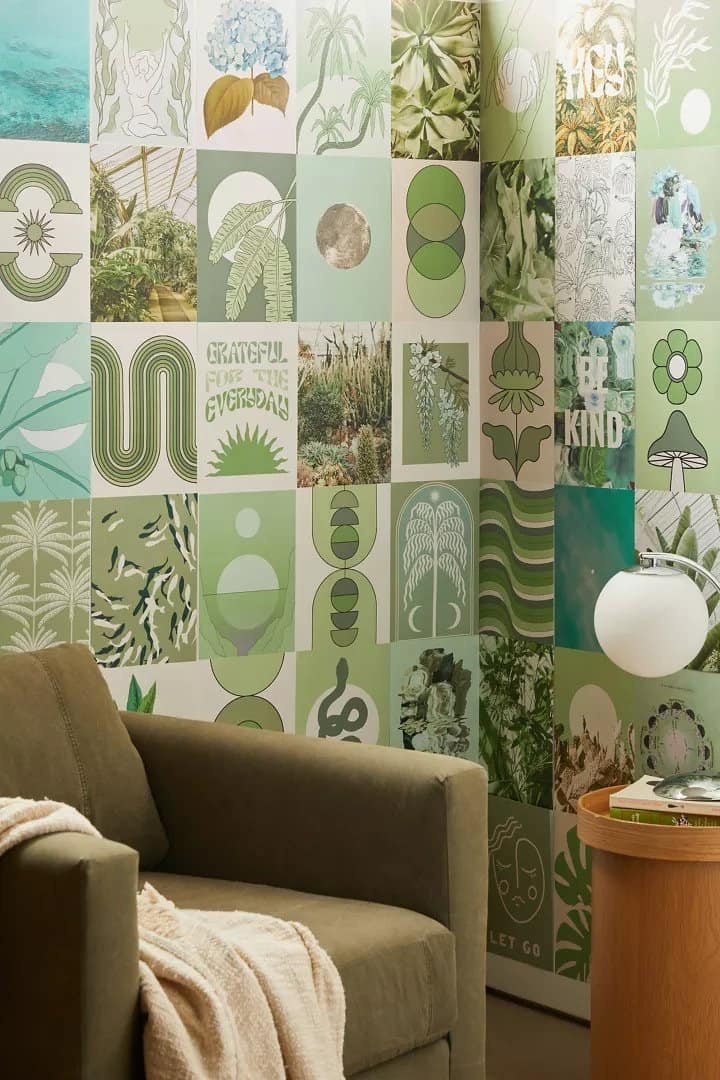 Wall collages are another trendy thing that can look fantastic in bedrooms. It's a great DIY option that admittedly takes quite a bit. But when done right it creates a fabulous as well as cohesive look that will take your breath away.
If you're too lazy to cut up your collages worry not, there are collage kits created for this very occasion. This green one, for example, adds that fresh botanical look to your room, without too much effort on your side. It comes quite in handy!
Display Baskets on Your Walls for a Boho Look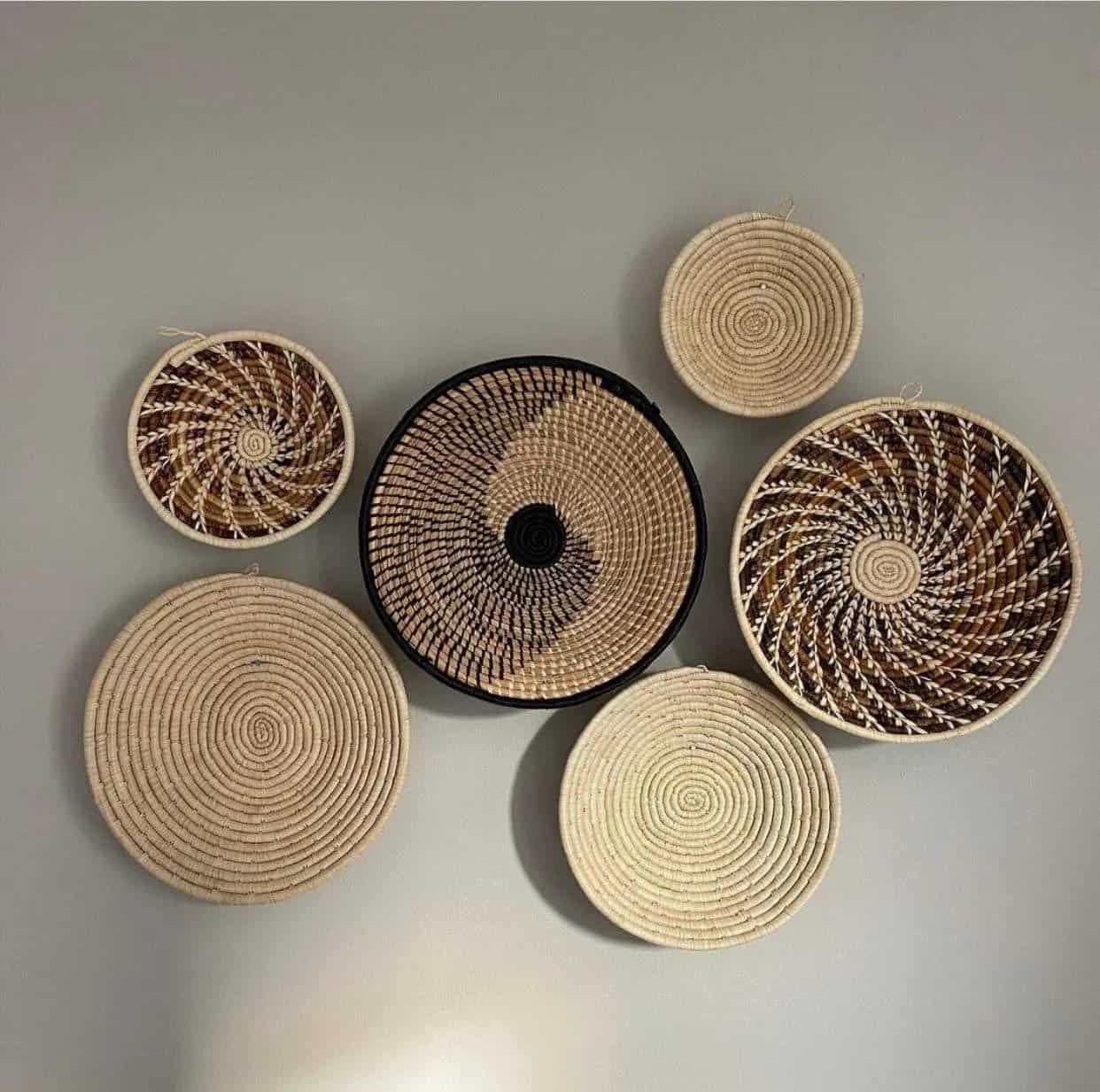 What's boho without some texture? If you want to add to your boho room, but aren't quite sure what to do with the walls, a display of baskets might just be the thing for you.
These baskets take up enough space to fill up your wall. But they also have that charming feel to them, that instantly adds certain ease to your room. They bring that artisan textured look that will instantly elevate your boho room and tie it into a cohesive boho paradise.
Show Off Your Family Photos With a Family Tree Decal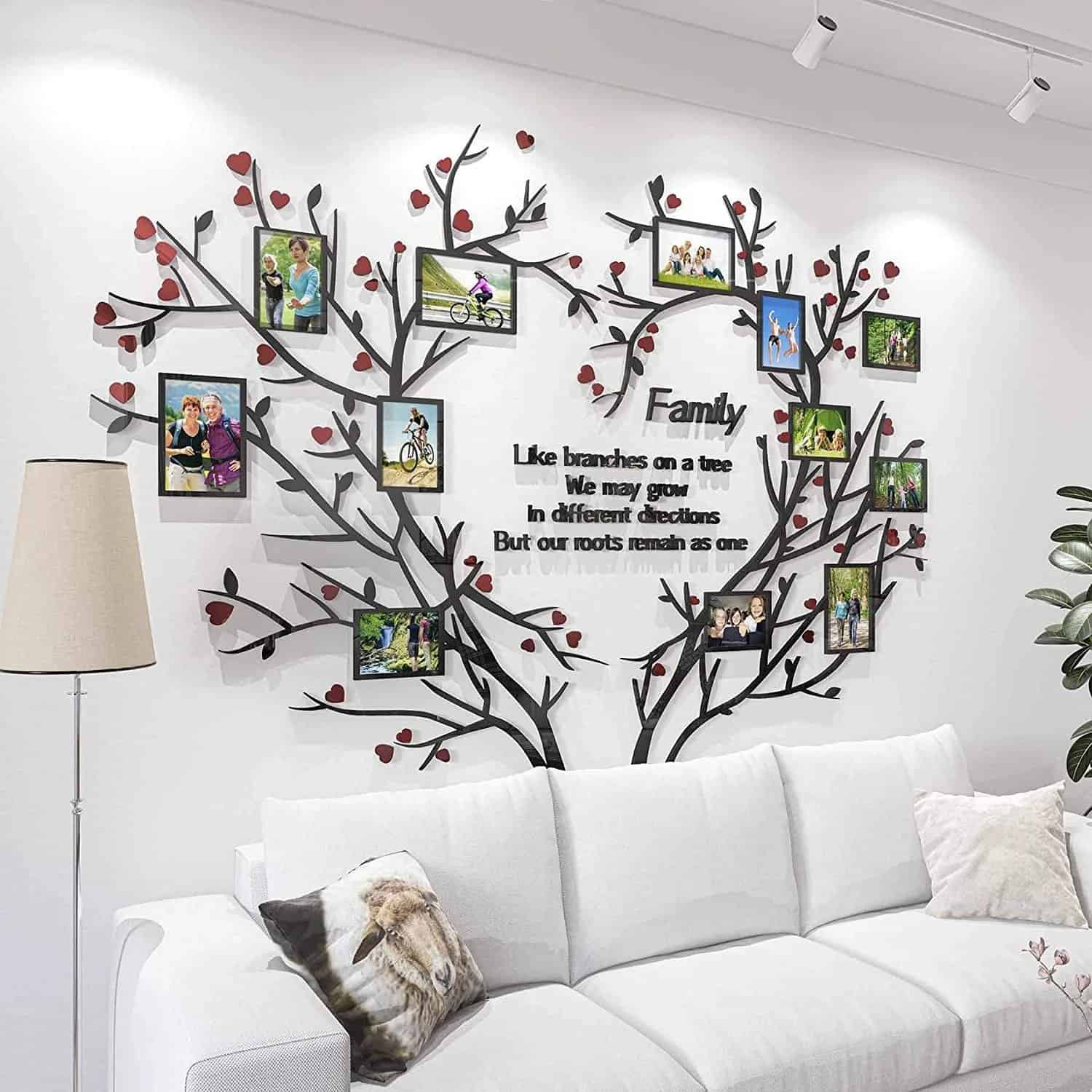 Family is a point of pride to many people. And why shouldn't you display something you're very proud of? These decals are made exactly for that purpose. And they're amazing for filling up wall space.

Featuring a lovely quote about family, as well as 12 frames in total, this piece will allow you to boast about your closest ones in the best way possible. It's a piece of decor that makes quite a statement. A piece of decor you likely won't forget!
In Conclusion
When you're just starting to decorate your walls, you might feel lost. Because in the beginning, you either feel like there aren't many options, or you feel completely overwhelmed by them.
Our list features quite a few different wall decor pieces. From wooden to metal art, from baskets to neon signs. We believe there's something in here for everybody. But now it's up to you to make that grand decision and choose the right wall decor for your home. We wish you the best of luck!