Don Pedro Brooklyn is reader-supported. When you buy through links on our site, we may earn an affiliate commission. Learn More
8 Practical Shower Tile Alternatives
Shower tiles are beautiful and very popular, so it's no wonder that they are the first choice for many bathrooms. However, many people are looking for an alternative to tiling, whether they want to save up a few bucks or are looking for a completely new aesthetic.
However, finding a suitable alternative to tiles isn't an easy job, but we're here to help! Shower tiles are the best shower wall material due to their resistance to mold and moisture, durability, and elegance, but here's a list of other shower surround options that will do the trick just as well.
Choose Elegantly Bright Backgrounds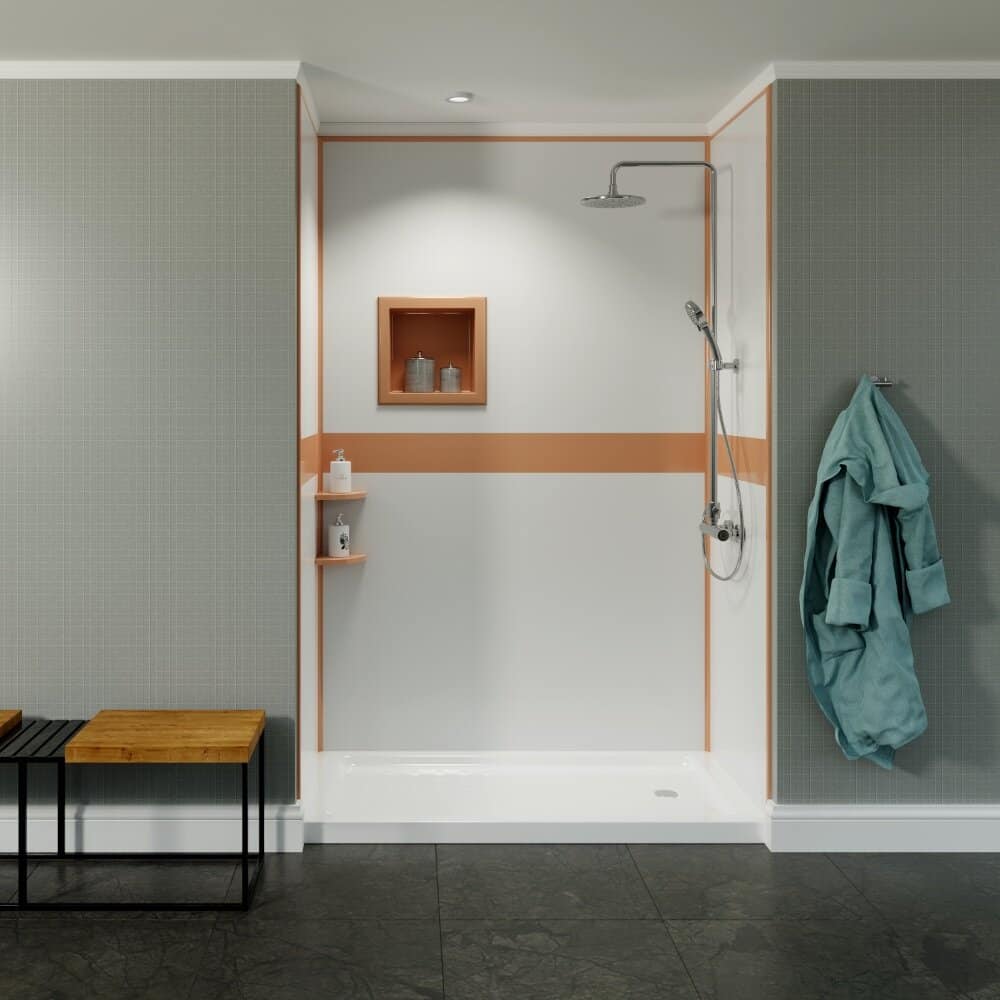 If you want to throw out the old tiles but keep the elegant vibes, choosing a bright monochromatic shower wall is the answer to your problem. It will make your bathroom radiant and modern.
Despite the obvious difference, this material is just as good as tiles, meaning it will not peel or bubble over time, and the color will not start to yellow any time soon. It's easy to install and even easier to maintain all the while being safe and moisture resistant.
Acrylic Back Walls Are Stylish And Modern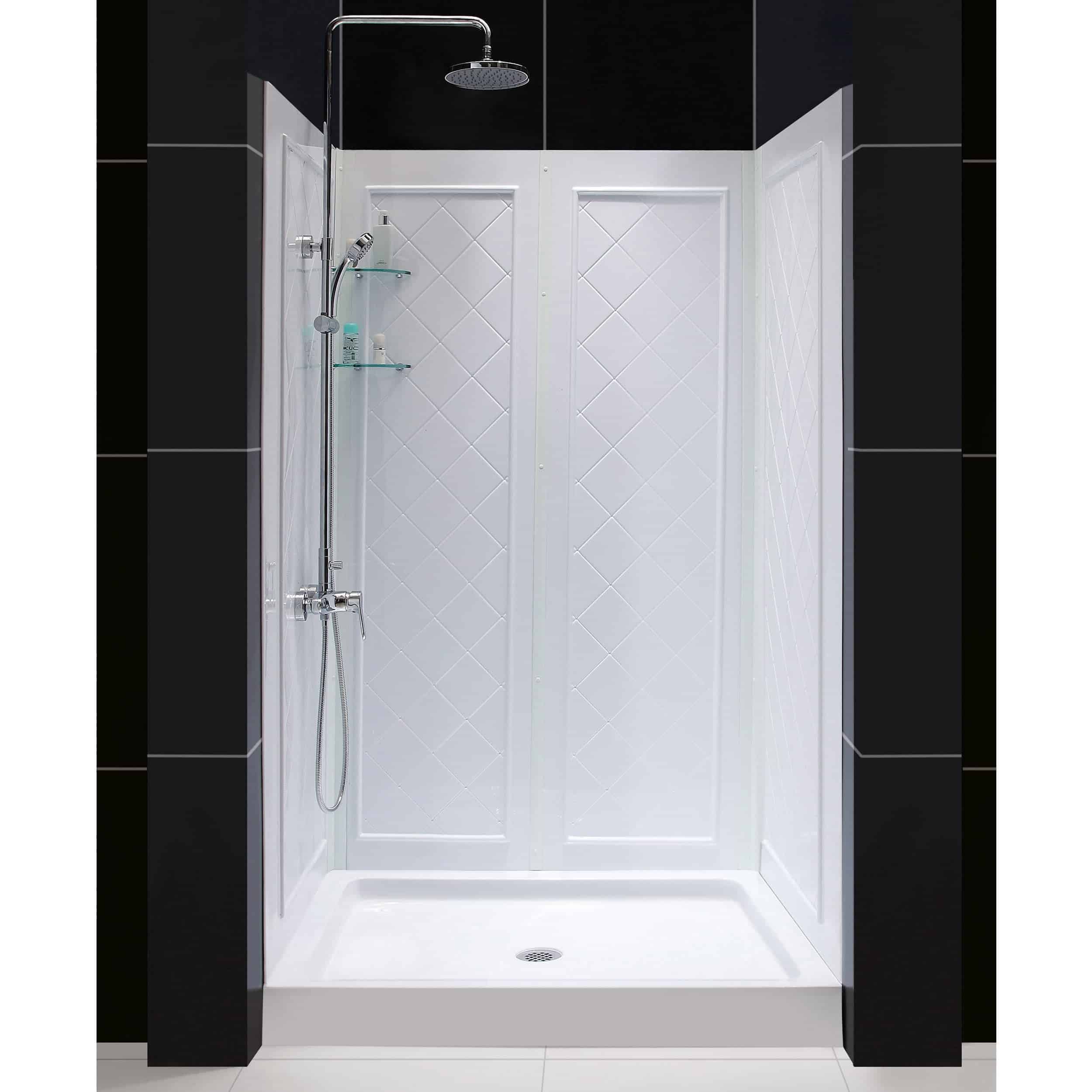 Easy-to-install and stylish? No wonder acrylic back walls are as popular as they are. They will enrich your space with modern and sleek vibes and more often than not, these back walls have interesting textures that will make your bathroom more pleasing to the eye.
The whole bathroom will look spacious thanks to the open design of the shower wall and the low profile. These back walls are made of acrylic/ABS advanced materials which are both highly durable and attractive.
Enclosed Showers Are Perfect for Midsize Bathrooms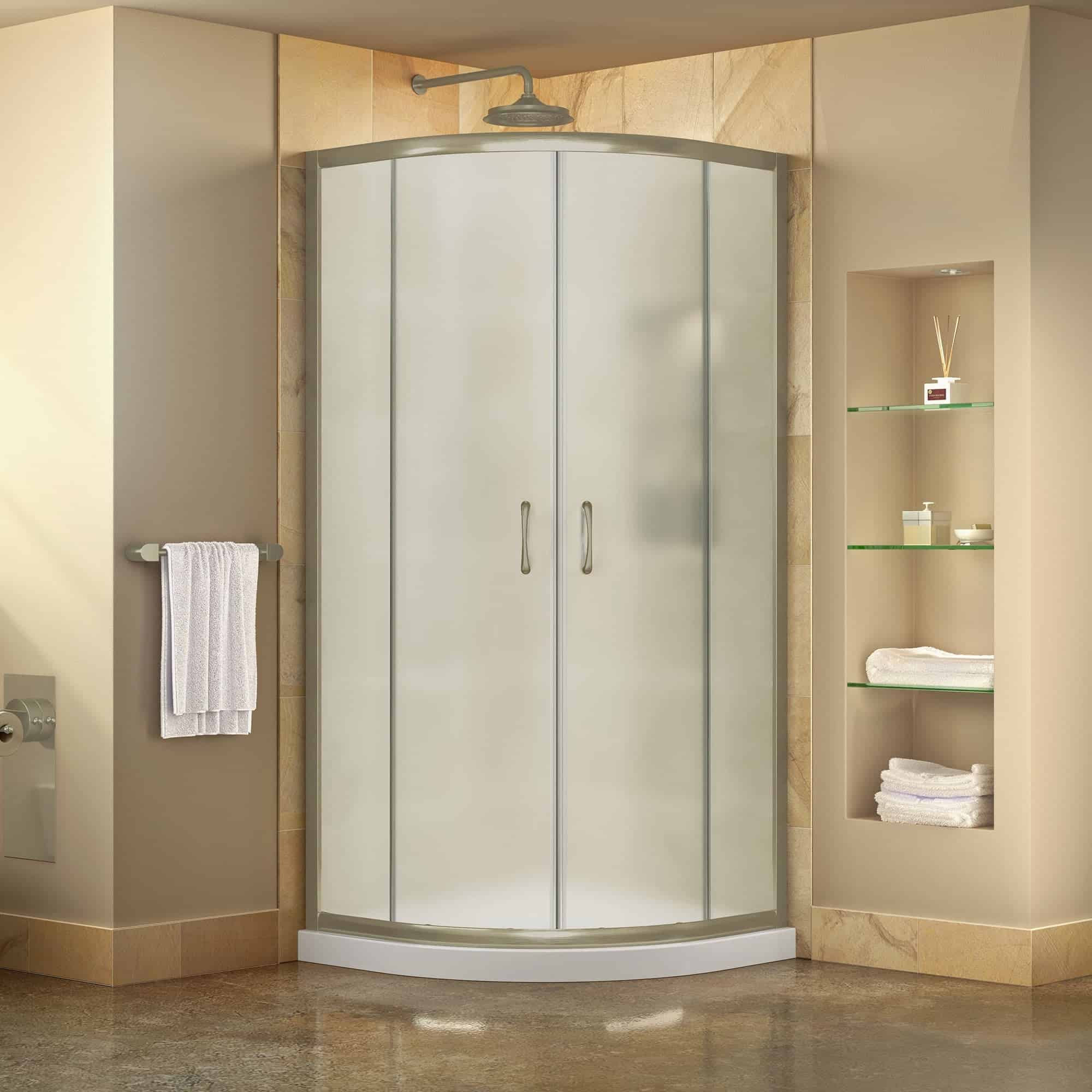 If open space isn't a problem for you and the overall look of your bathroom, think about having an enclosed shower installed. Besides guaranteeing your privacy, enclosed showers are captivating and engaging and so much easier to clean!
These showers will neatly fit into any corner of your bathroom and due to their curved design, they won't seem chunky nor will they disturb the overall aesthetic. The materials are light but sturdy, although it is recommended to have a professional set it up.
Add Value to Your Bathroom With Marble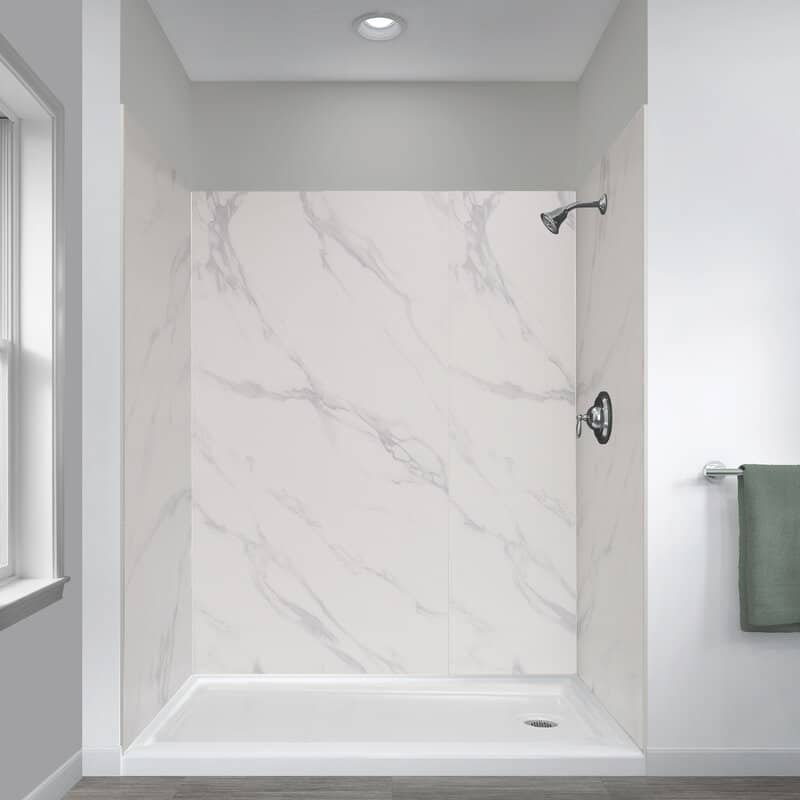 While not a choice for everyone, mostly due to its price, marble is one of the best alternative shower wall materials you can find. Easily molded and shaped, it will fit into every bathroom and will always look unique.
Apart from momentarily improving the atmosphere of the bathroom, marble shower walls will last indefinitely, if adequately cared for, and won't show any signs of damage or strain. An alternative to genuine marble is a composite made of marble and PVC powder that will perform as well as 100% real marble while being a few dollars cheaper.
Granite Is Worth Its Cost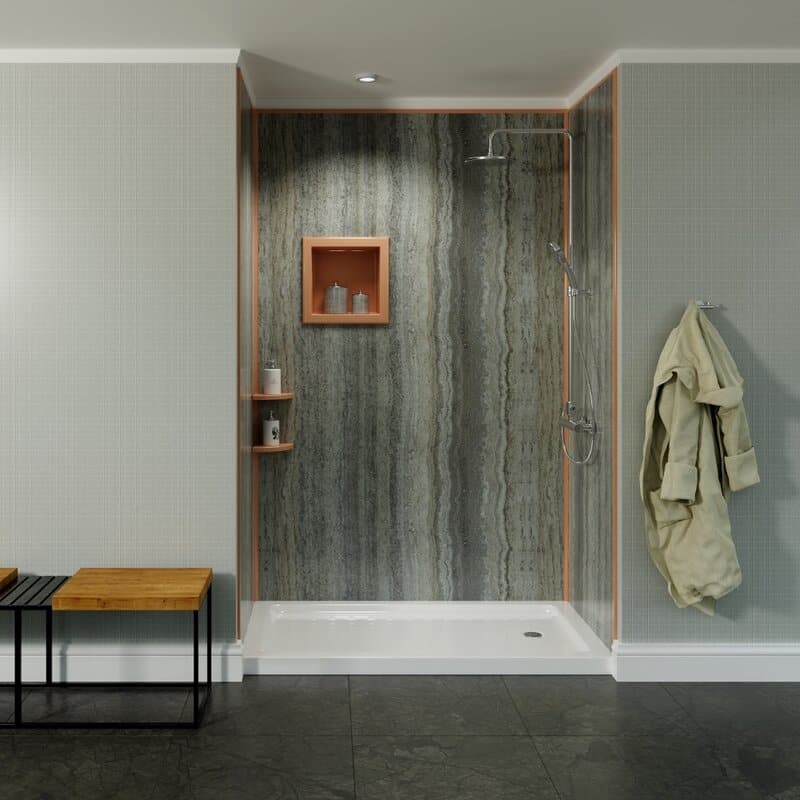 Having a granite shower wall really is something to show off. Its appearance will leave a lasting impression on everyone around. The material is resistant to cracks and will retain heat for much longer periods than standard bathroom tiles.
Of course, other, cheaper options are desirable, which are inspired by the natural state and look of granite. Its elegant dark color will open up your space and make it more desirable and larger while making the ambiance warm and cozy.
Inspire Originality With Natural Stone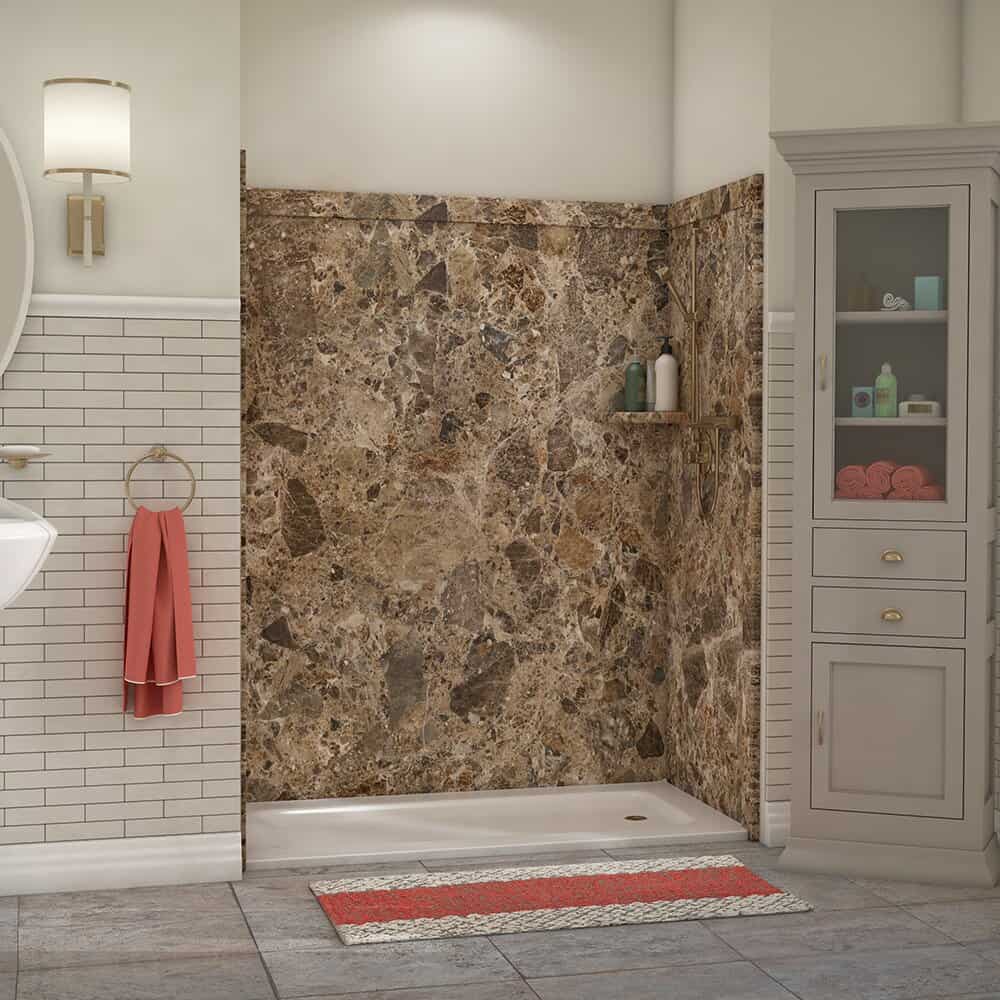 Another popular shower tile alternative is the natural stone shower wall. Thanks to its random texture and alluring finish, every piece is different, meaning that the shower wall that you have in your bathroom is yours, unique and won't look like anybody else's.
This lifelong investment will provide you with a perfect bathing space. The material is water and moisture resistant and it won't sustain any microbial or mold growth. Besides lasting long, its thick surface is resistant to scratches and cracks, so your shower wall will seem brand new for a long time.
Improve on Bathroom Esthetics With Wood Elements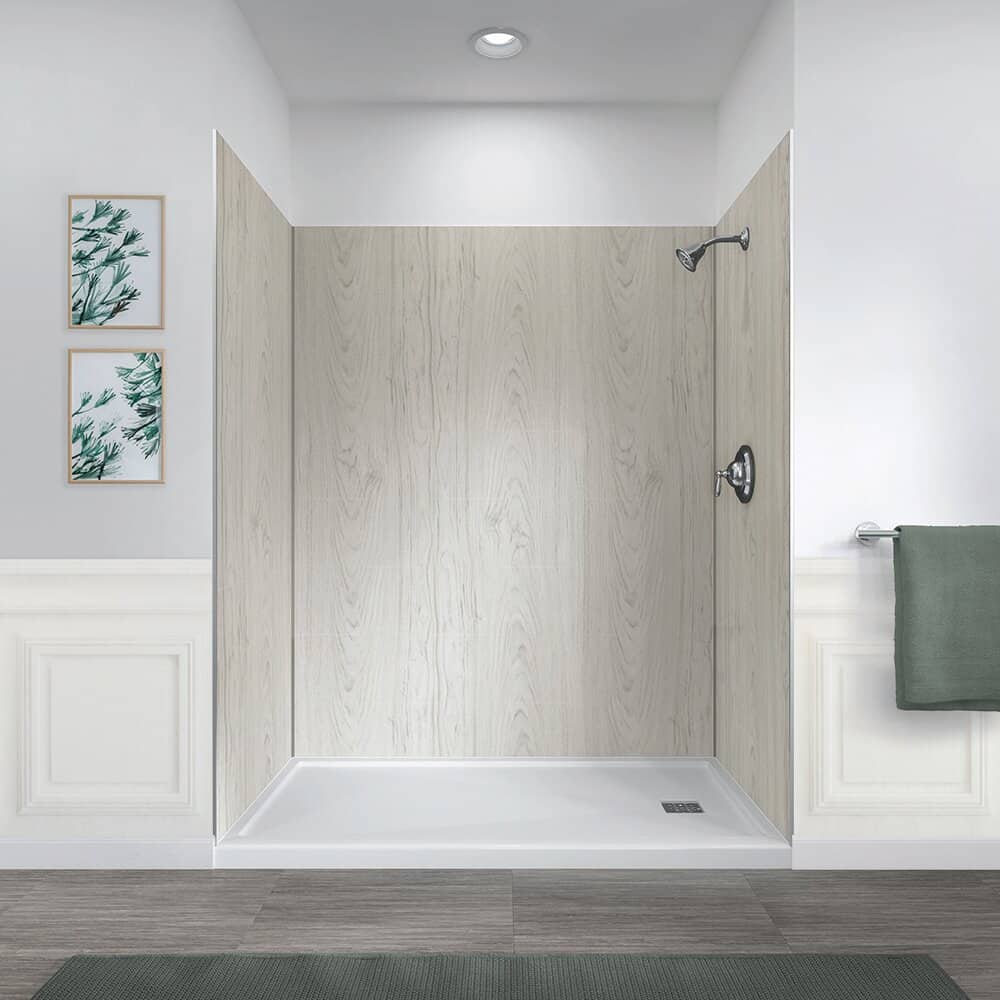 Probably the least popular, wood is an interesting material to choose for your shower. Although it will require constant cleaning and ventilation, wood can last long (easily up to 10 years) and will make your bathroom cozy and calm.
Another approach is by using polysynthetic materials with a wood finish. These types of shower walls are easy to install and won't require any of the rigorous cleaning mentioned above, while still adding a homely touch to your bathroom.
Brighten Up The Space With Back-Colored Glass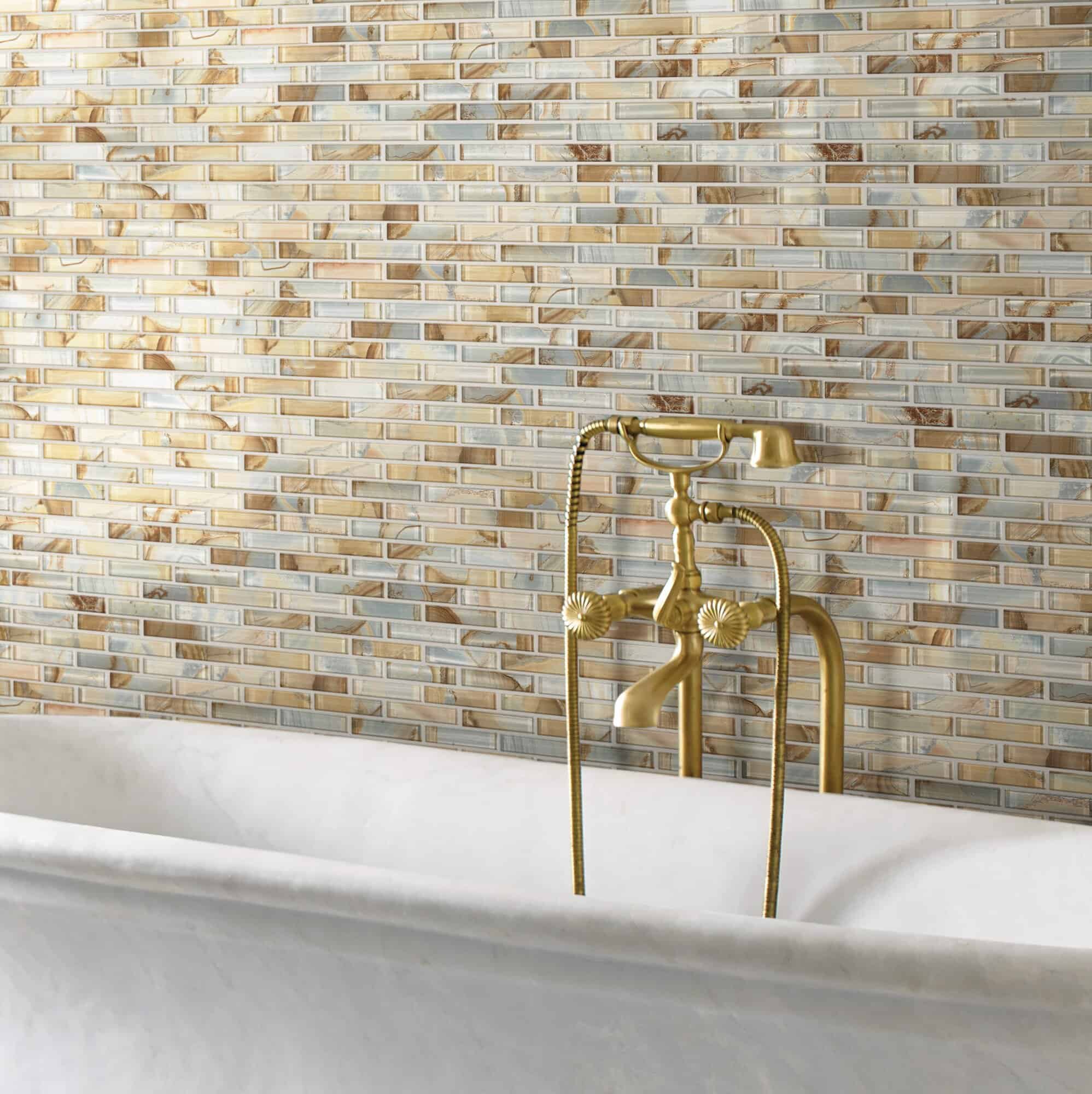 For those who really can't let go of their bathroom tiles, back-colored glass is an excellent alternative! Thanks to its light-reflecting properties, this type of material will make your space more spacious and better illuminated, while the colors will create some visual interest.
Another great bonus of this material is the low maintenance cost – a simple piece of cloth will suffice. However, working with this material can be quite tricky, so it's highly recommended that you have a professional set it up.
Summary
Despite shower tiles being the most used material in showers, they are far from being the only usable ones. There are plenty of other types of materials, from natural to synthetic ones, for you to choose from to give your bathroom a remodel.
Whether you like the graceful and cold touch of stone or prefer homey and warm vibes that wood can offer, or maybe you admire the functionality and simplicity the most, there are many shower tile alternatives options for you. Happy shopping!