Don Pedro Brooklyn is reader-supported. When you buy through links on our site, we may earn an affiliate commission. Learn More
The Ultimate Guide to Vinyl Flooring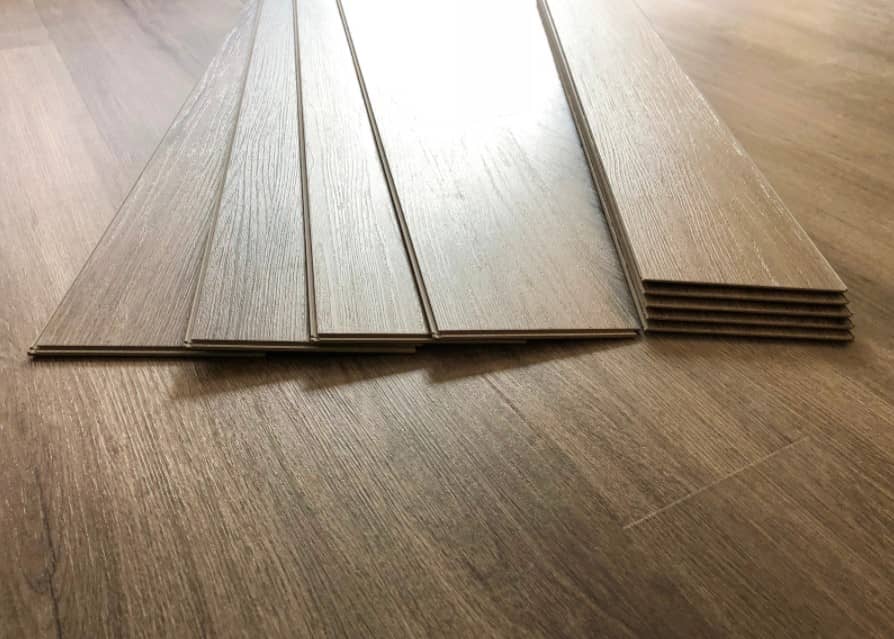 When it comes to the most wanted flooring, I believe vinyl is on the very top of the list. Vinyl flooring is very versatile and durable to be installed in your kitchen, bedroom, or even bathroom.

The fact that vinyl flooring has a smooth texture and variations in patterns has watched people's interest in using vinyl as their flooring option.

In terms of versatility, vinyl can be used in many kinds of room. Its characterization, which can handle moisture and high traffic, is also something that sets vinyl apart.

Moreover, in terms of durability, vinyl is very easy to clean. It does not need any special treatment, and it could last up to 20 years long!

Very long term benefit you're looking for, right?

Now, if you are that person who is interested in installing vinyl in your business after reading its details, you need to know that there are several types of vinyl flooring as well.

Vinyl is constructed in the company with PVC materials and several compressed plywoods.

On the top of the vinyl flooring is usually a printed photograph covered in a plastic coating to make it looks real, exactly like the goal.

Before investing in the vinyl floors, it's better to know some different types of vinyl flooring that you can choose.

Let's dive in.

[powerkit_toc title="Types of Vinyl Flooring" depth="2″ min_count="4″ min_characters="1000″]
Vinyl Plank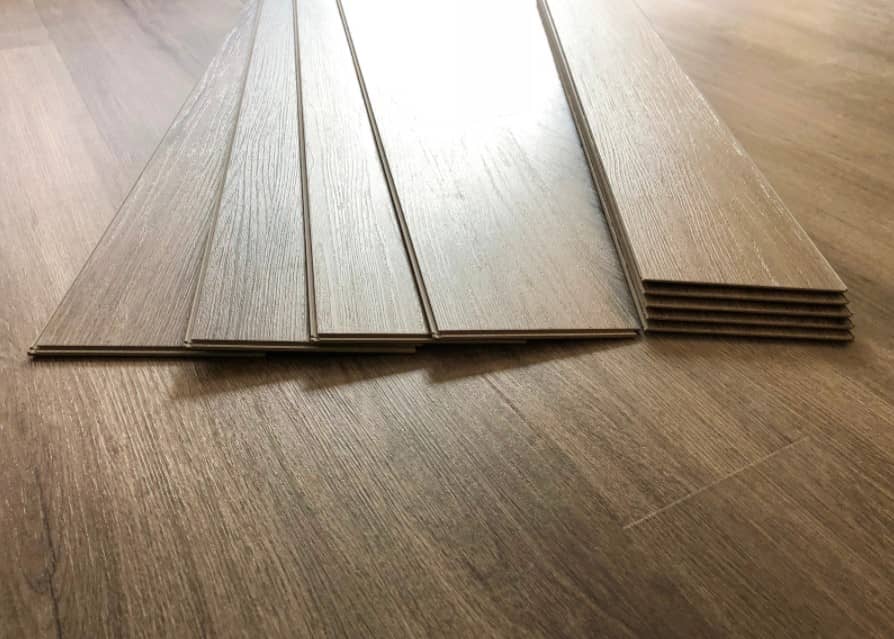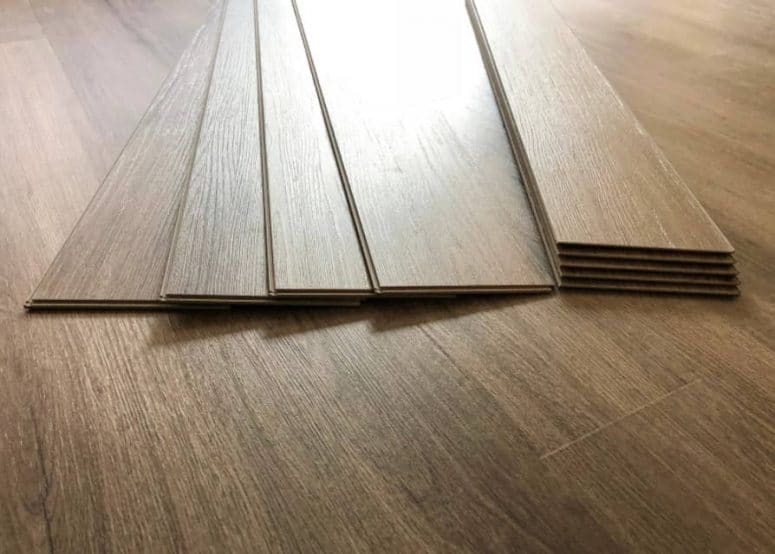 The first and most common type of vinyl flooring is in the form of a plank. You're gonna find it easy to get a plank type of vinyl flooring everywhere.
Plank type of vinyl flooring usually comes in 4 until 6 inches by 3 or 4 feet long.
People love plank vinyl flooring because they see the impression and look of real hardwood on their floor without necessarily installing the real one.
The good thing is, vinyl flooring is cheaper than hardwood flooring. Plus, maintenance is also a lot easier.
Vinyl flooring is waterproof, and it could handle so much moisture with proper sealing.
The plank type is very hard, so it looks very similar to real hardwood.
To install it correctly, you need to measure your floor-length and all.
Also, you need to measure in what inches and feet your plank vinyl flooring is. This vinyl type usually comes with peel-and-stick.
Therefore, you need neither glue nor nail to install it.
However, you have to be careful in peeling off the back. Otherwise, your vinyl installation is going to be wrinkled and somehow does not feel right once you step on the floor later.
That is surely not the feeling you wanna have, isn't it?
Vinyl Tile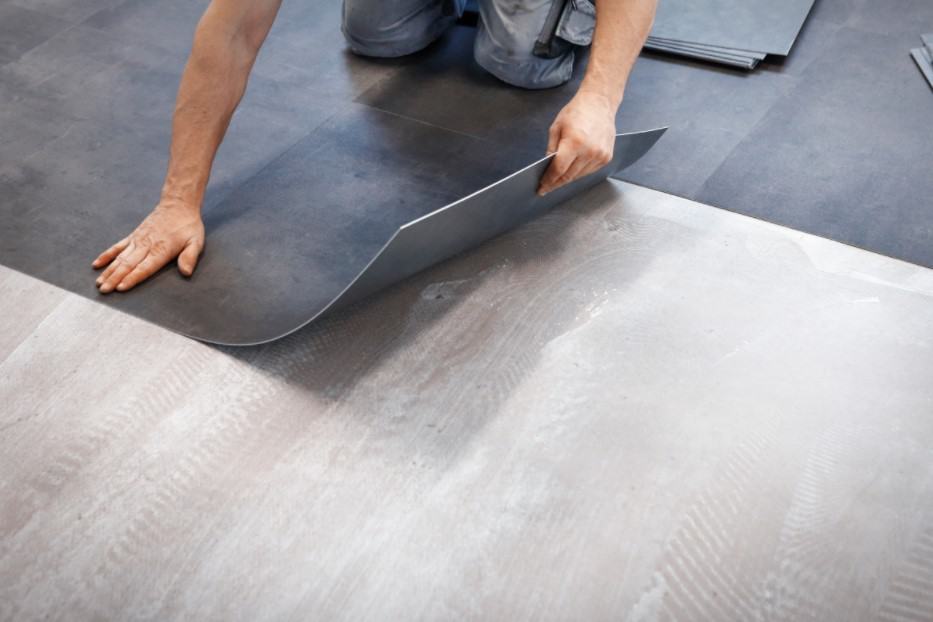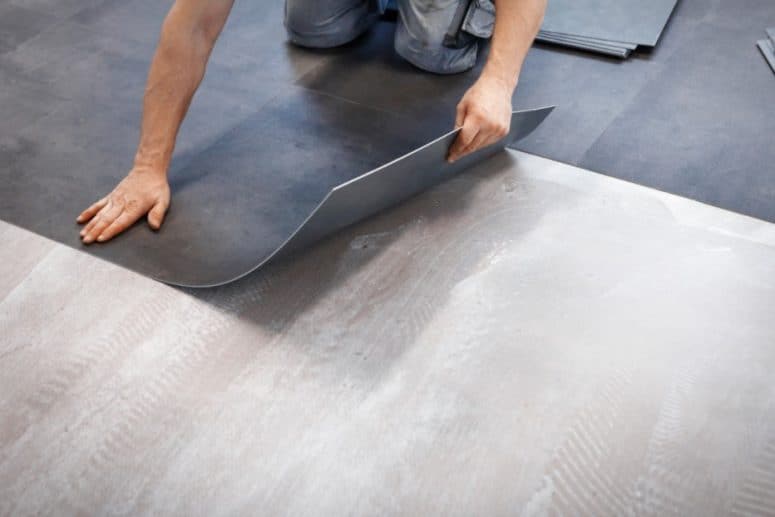 The second type of vinyl flooring is tile. It looks just like ceramic tiles, isn't it?
Well, just a little bit thinner. Tile vinyl flooring comes in 1/16 inches thick with square cutting.
So, you install the tile on your floor one by one, tile per tile, with peel-and-stick tile or glue.
Tile vinyl flooring has so my patterns as well, just like what you often see in ceramics pattern. In terms of looks, I don't think you have to worry about that.
What about the texture? It feels the same as other types of vinyl since it is made of the same material, which is PVC with fiberglass and printed photograph covered with transparent coating on top.
What people like about the tile type is that this is very easy to install. Even better, you install it individually per tile.
That means, when there is a damaged or broken tile, you can just replace one or two tiles of your vinyl flooring. The perfectly square cut of the tile also makes it easier to take the tile off and repair it.
Therefore this type is easier for beginners. However, tile vinyl flooring is not the best recommendation for wet areas.
Because although the surface is water-resistance, the small gap between the tiles could make the water seep into the floor base.
Vinyl Sheet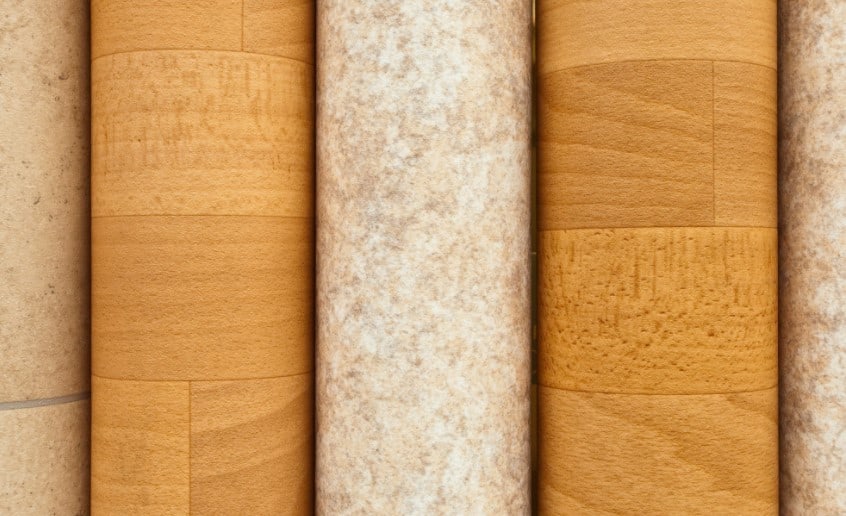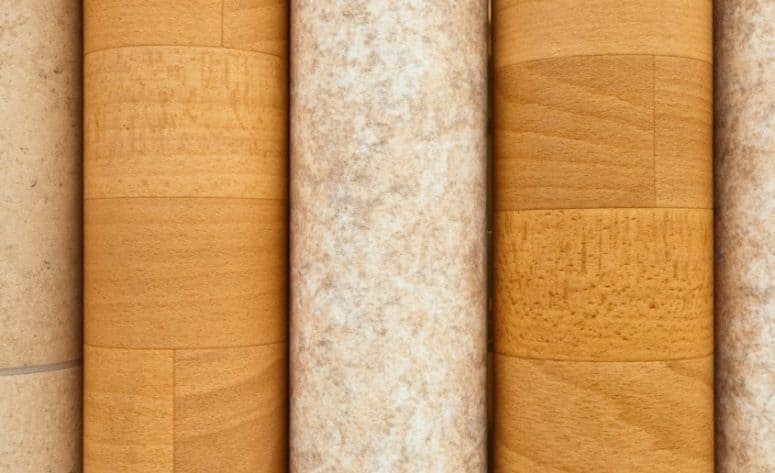 Yes, vinyl also comes in the form of sheets. The sheets are sold in the form of rolled vinyl. That is why it is sometimes also called a rolled type of vinyl flooring.
Sheet types of vinyl flooring are available in 6 until 12 feet long, rolled into one.
Looks? Pretty much the same as others. It could look like wood, stone, or anything possible to be printed.
One best thing about sheet vinyl is that this type minimizes the chance of having seams on your floor. That makes it repels water very well.
That also makes it suitable even for your laundry room and bathroom.
Nevertheless, sheet vinyl is a bit difficult to install.
It needs a very detailed process of installation, such as sticking it with glue, measuring the room, cutting the sheets perfectly, and installing that on your previous surface. Those are real homework to do!
Therefore people usually call the professionals for doing this job. For the beginners, trust me, you don't want to ruin your flooring installation by trying it yourself.
You don't have to worry about the maintenance, though. Sheet vinyl is very easy to maintain and clean. It doesn't need special waxing, sealing, or else.
LVT (Luxury Vinyl Tile)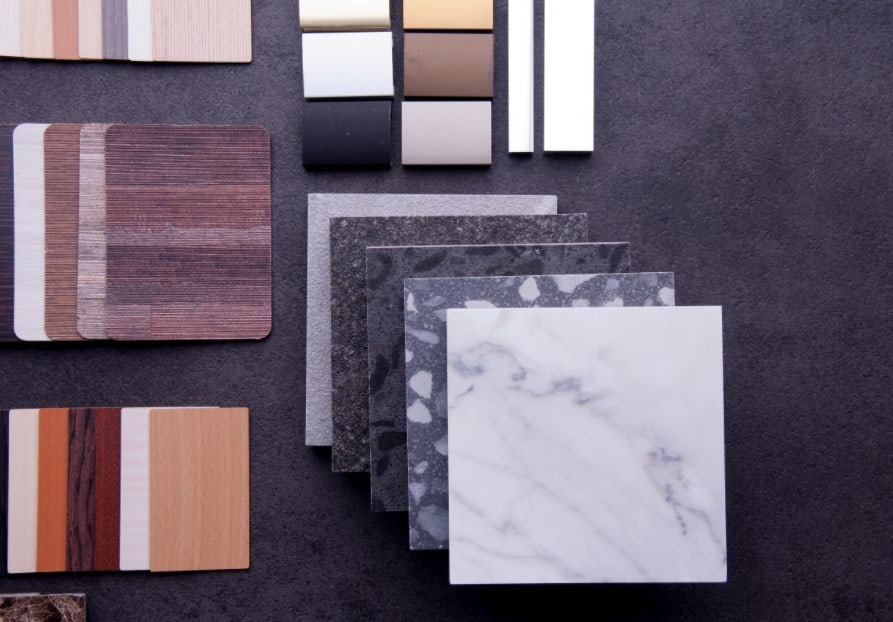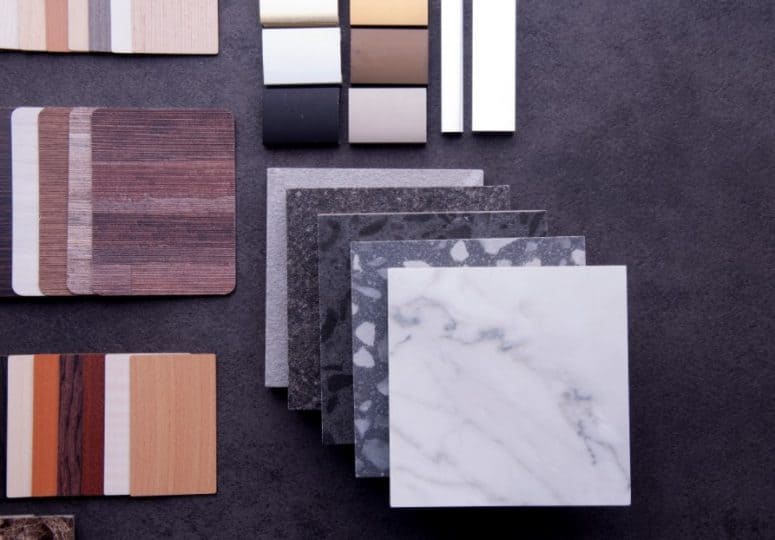 Luxury vinyl tile or LVT is one of the most popular types of vinyl flooring these days.
LVT is constructed by layers of PVC, with a printed design on top, and coated by a wear layer, and what's remarkable is that this one is finished by the reinforced polyurethane (PUR) for the extra protection and treatment for the floor.
LVT is available either in the form of flexible planks or flexible tiles.
What differs LVT from others besides the extra protection layer is the texture of it once you step on the floor.
LVT is thinner than planks, but it has a softer and warmer texture on the footstep. I personally love the sensation of soft LVT.
Looks, durability, versatility, all done! Maintenance? No worries!
The protection layer made of polyurethane of the top of the LVT makes it waterproof and helps it in handling moisture, stains, or even scratch.
Even better, sharp things like high heels are not going to leave a mark in LVT. That makes its lifespan also very long.
For the installation, this comes with the peel-and-stick in the back. So, this one is fine for the DIY or beginners.
Today, the installation of LVT is widespread at luxurious houses or offices as well.
VCT (Vinyl Composition Tile)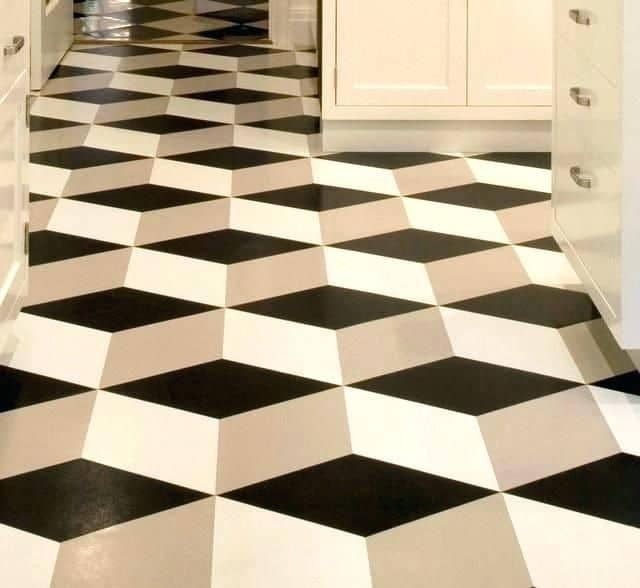 Due to its versatility, vinyl comes in many variations, and VCT is one of the most commercial ones.
VCT stands for Vinyl Composition Tile. This one comes in tiles with many variations of color, gradation, and pattern.
When I say many, that means real many.
This type of vinyl flooring is used by so many commercial places right now, like the mall or department store, for instance. This type suits high traffic due to its durability.
VCT is also very stable in the UV sunlight. This one is stain-free for up to 20 years! What a long-term benefit, right?
When you have problems with the noise from your step due to the hard surface of the vinyl floor, VCT absorbs the noise instead. No wonder VCT is used in many shopping places around us.
Meanwhile, you have to consider several things as well. As you can see in any gallery of vinyl composition tile, those 12×12 square cut tiles are very glossy as they look.
That makes the floor a little bit slippery if it got a liquid on it. That could be dangerous in some cases.
Also, although regular maintenance is relatively easy for VCT, there are things which are quite a work to do.
For example, you need to recoat the floor every six months and do the coating for the floor for the limestone—the primary material of VCT—to have proper maintenance.
Otherwise, the floor could be cracking at some level of low temperature.
Woven Vinyl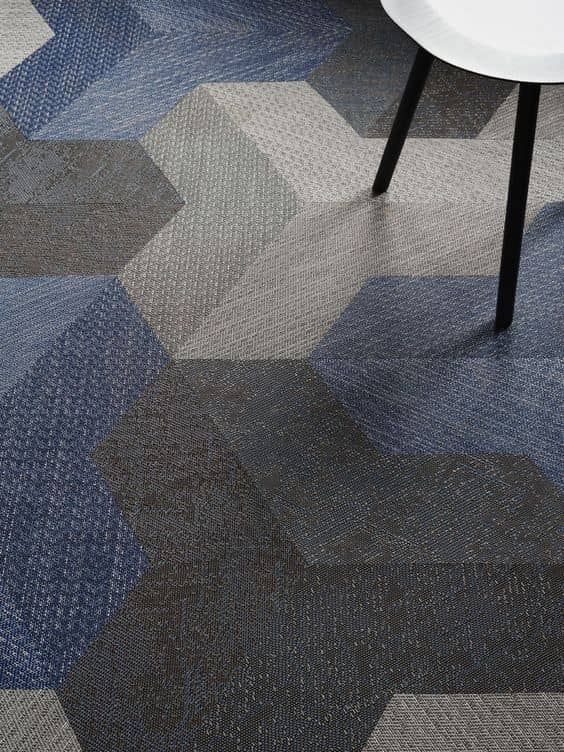 Last but not least, vinyl has woven as its types in flooring. Woven type of vinyl flooring is a frothed vinyl with a unique texture once you touch it or step on it.
Woven is classically used in high traffic rooms such as offices or children's rooms.
The material from the woven type of vinyl flooring makes it possible to absorb water the least than the other material from vinyl flooring.
That makes it waterproof on the top and the back of the surface. And that makes it very durable, quick to dry, and easy in maintenance.
What makes it even better to install in any room is that the top woven material feels comfortable on our foot and is antimicrobial. That means the floor is least likely to have allergens factor or mold.
Let's talk about the installation, then.
People have different ways of installing woven vinyl flooring. However, one thing in common for them is that it requires fasteners or glue to make it stick on the floor and united one another.
Usually, people use it half as a rub or mat in the house or such watery places like the laundry room or garden entrance.
Just make sure that you use a recommended brand for the fasteners and be careful in gluing the woven vinyl flooring if you wish to place it correctly.
Vinyl Flooring Wear Layer Options
I'm sure that you already knew how various the designs of vinyl flooring are. But, they have differences in their wear layer or coating.
There are three kinds of surface coating in which one of them is there in each type of vinyl flooring to protect the floor from the dirt, stains, or any unpleasant marks.
1. Vinyl No-Wax
In terms of look, this one will look glossy and shiny without you having to polish it regularly. This one has the least tolerance for dirt. That makes it best for a room with just light traffic.
2. Urethane
Urethane is the coating for the room with average up to heavy traffic access. Also, yes, this one is scratch-resistant and able to handle some scuff marks. Plus, it is effortless to clean.
3. Enhanced Urethane
It is known as the best quality of the wear layer in vinyl flooring. This one could stand heavy traffic and solid handling the biggest stain and scratch as possible.
Even better, this coating keeps its original luster best, among other coatings.
What's The Best Vinyl Flooring?
Are you still confused about choosing which types of vinyl floors for your rooms? Let's break them down.
The Best Vinyl Flooring Overall
Looking at the durability and versatility, the LVT is the best overall. It is suitable to be installed in basically every room in your house.
It is water-resistant, scratch-resistant, and able to handle temperature and sharp elements.
The Best Vinyl Flooring for Small Rooms
Vinyl tiles come in many sizes. You might want to choose those in 16, 18, or 24 inches size rather than the standard size for your narrow room.
You can also choose sheet vinyl, so you can purchase the flooring just suitable for your room measurement to make it useful and has minimal waste.
Lastly, to make your room looks wider, choosing a bright color is your perfect choice.
The Best Vinyl Flooring for Wet Areas
One best thing about vinyl is that it is water-resistant and scratch-resistant. But sheet vinyl and LVT are perfect choices for the installation in the wet area.
Sheet vinyl offers you the least seam, very much seamless, so you would have nearly impossible for water to make your floor warped.
LVT, on the other hand, offers the same thing, with better looks and variation of design. Those two are very suitable for your bathroom or laundry room.
The Most Durable Vinyl Flooring
As a whole, vinyl flooring is very durable in the first place. So, it all depends on your preference and the suitability of the room that you want to decorate.
Each type of vinyl flooring has its charm and suitability at its best. Therefore, you have to consider in the style of the floor because all of the vinyl types of flooring are genuinely durable.
What's The Difference Between Vinyl & Laminate?
When vinyl is made of synthetics, laminate, on the other hand, is made out of real wood.
That is why laminate is more sensitive to moisture. Also, laminate flooring has a more realistic texture and look of real hardwood.
Laminate flooring contains a wood fiberboard core with an image of wood grain sealed beneath a transparent protective layer.
All these layers are laminated together to provide a more rigid and realistic flooring material.
Laminate flooring is usually found in planks together for the closest look and feel of hardwood floors.
What's The Difference Between Vinyl & Linoleum?
For the distinction with linoleum, linoleum is very all-naturally made. Linoleum is more eco-friendly. However, it is still affordable and still has good durability.
Notice its natural material; it is surely not very water-resistant like vinyl. For the maintenance, vinyl is a lot easier with brooming or simple mopping.
Meanwhile, for linoleum, it requires an annual protective coating and waxing, which is why it lasts longer. It is slightly more expensive than vinyl and typically used in commercial spaces.
Vinyl Flooring Maintenance
No additional polish or wax is needed for vinyl flooring. Without those, vinyl flooring can still look very shiny.
Some of the vinyl flooring types have their wear layer that protects against the stains.
However, some of them even keep the floor from permanent markers or other tough stains.
Here are the ways to keep your vinyl flooring very durable and has its strength at its best.
Regularly sweep, dust, damp mop, or vacuum your floor to keep it scratch-free.
Use a pH-neutral floor cleaner and avoid cleaning agents containing wax, oil, or polish. Read the product's use and care guide for product-specific information.
Promptly remove any standing water, pet urine, or other liquids, even on water-resistant vinyl flooring.
Do not use a steam cleaner or vacuum with a beater bar.
Use flat floor protectors (nylon or felt) on all furniture legs.
Keep pet's nails trimmed.