Don Pedro Brooklyn is reader-supported. When you buy through links on our site, we may earn an affiliate commission. Learn More
17 Wall Decor Ideas With Greenery and Plants
Modern interior design has a knack for including greenery within indoor spaces. As a result, many people are jumping onto the trend bandwagon by searching for ways to mix lively green plants with their dull walls.
This type of greenery wall décor can be either artificial or employ real, living plants. The choice ultimately boils down to how much time you can spare to care for your hanging greenery wall décor.
If you're looking for innovative ways to add some wall décor with plants to your bare walls, you're in the right place! Below is a list of the best greenery wall art ideas out there:
Decorate with a Cascading Plant Basket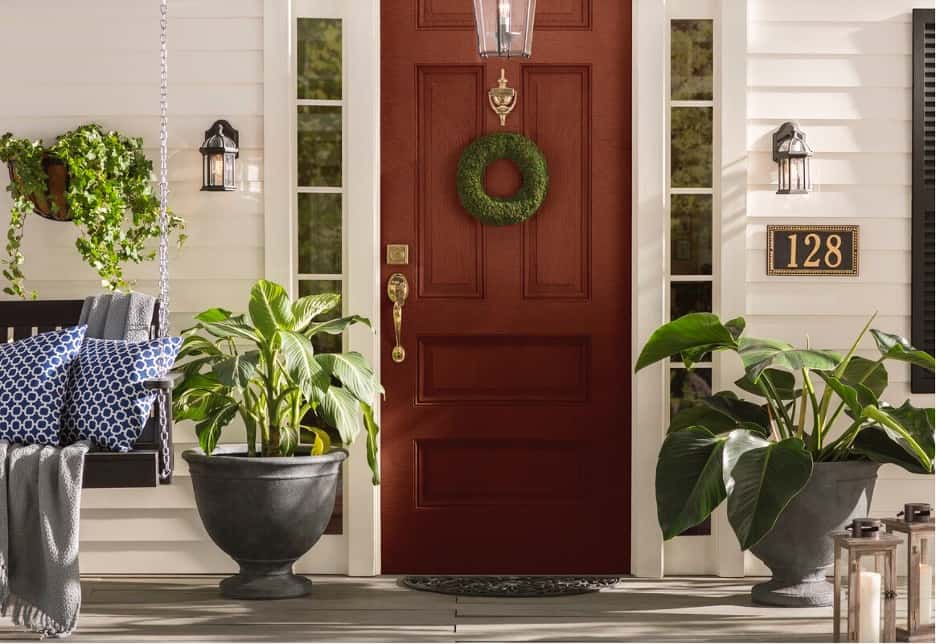 Cascading plant baskets look lovely when placed against both bare and patterned walls. They are a great way to liven up dull walls that lack style.
Ivy baskets are especially good for this purpose. Unlike most plants, the English Ivy has a habit of growing beyond its container. As a result, you'll often find Ivy leaves cascading across walls.
If this idea appeals to you, you should definitely consider adding a cascading plant basket to your bland wall.
Hang Up a Decorative Wreath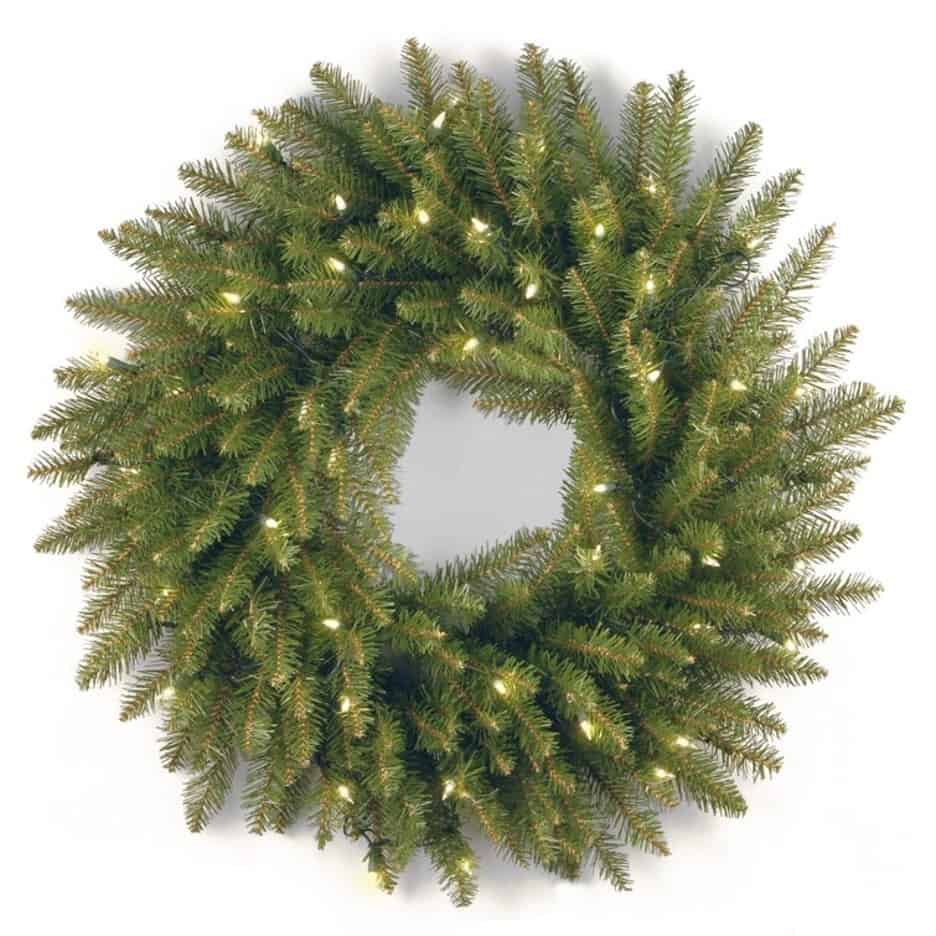 A lush, green wreath is a great way to add a festive touch to your wall. While most people prefer hanging up wreaths during the holidays, no rule says you can't have it up every day!
A wreath made from fresh leaves won't last you very long. It'll start decaying after a week, and you'll be left with an unbecoming brown husk.
To avoid this, consider opting for an artificial plastic wreath. That way, you'll get an eye-catching green product that you can keep for a long time!
Install a Set of Pyramidal Wall Hangings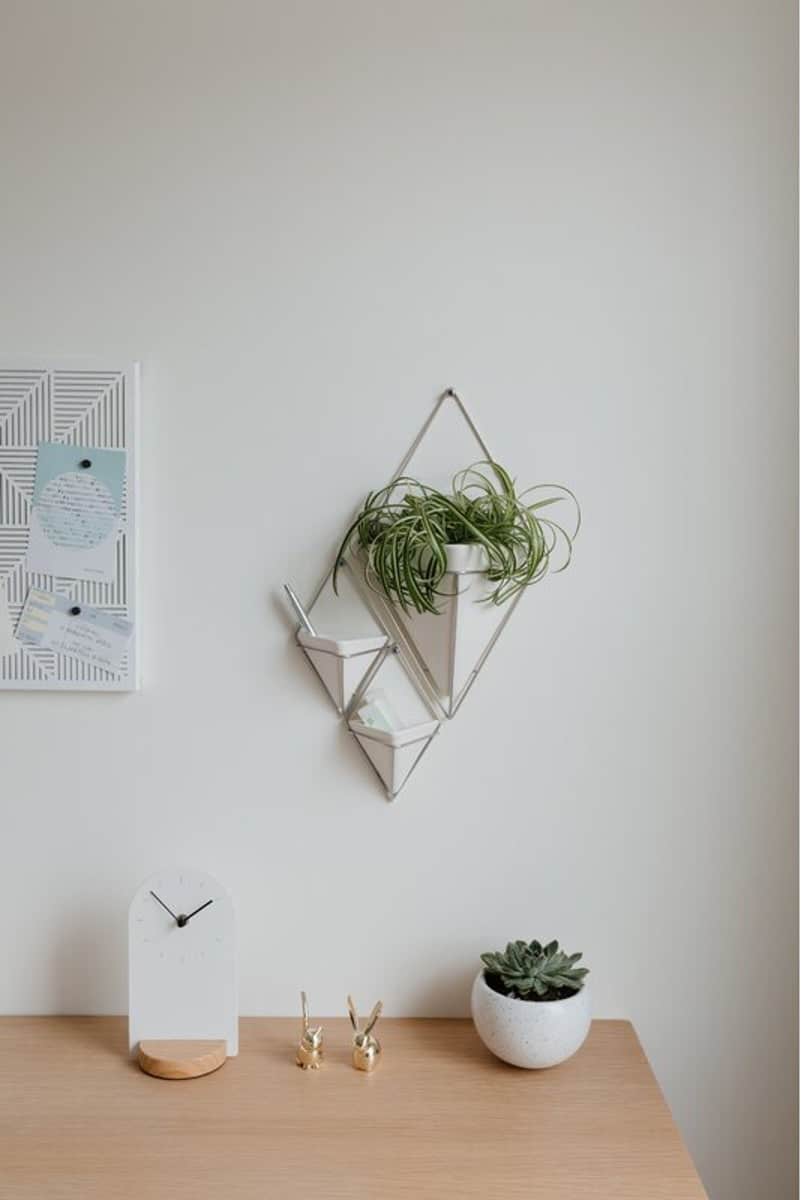 These stylish pyramid-shaped planters are perfect for contemporary indoor spaces. Their shiny white finish gives them an eye-catching appearance, while their unique arrangement radiates a bold, confident vibe.
You can easily fit smaller plants within this holder. Options like cascading succulents, ferns, and spider plants are ideal. These plants don't require much sunlight, either, making them perfect for indoor use.
Create an Artificial Indoor Hedge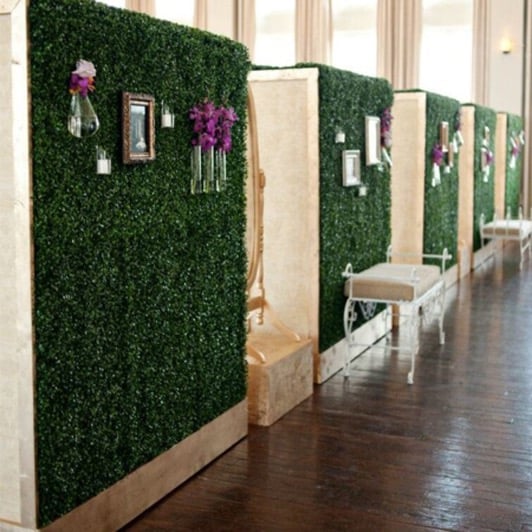 Artificial indoor hedges are all the rage amongst modern designers, thanks to their low maintenance and appealing style! Unlike hedges fashioned from real plants, an artificial option won't require regular watering or sunlight. This makes them perfect for indoor use.
Thanks to their inorganic design, they won't attract harmful bugs into your indoor space, either. Moreover, these hedges are beautiful to look at and can instantly liven up a dreary wall with their bright, bold appearance.
Revamp a Bare Wall with Overflowing Foliage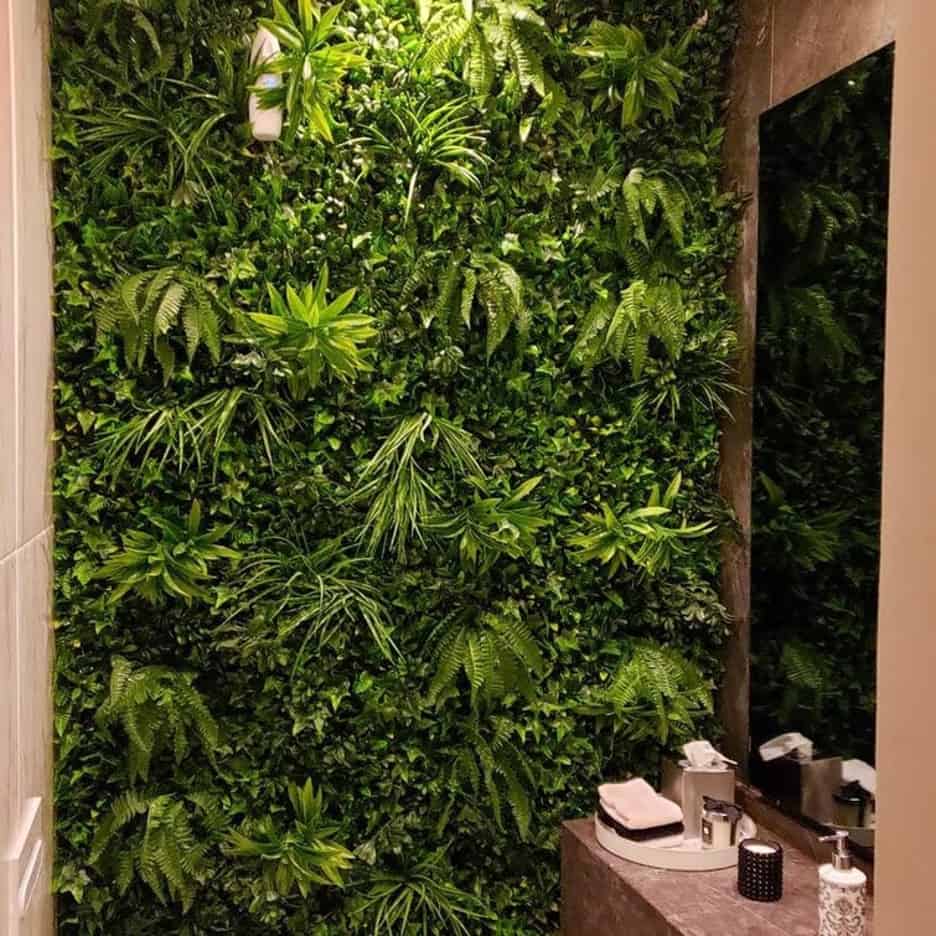 If you're not keen on traditional, shaved hedges, consider installing lush artificial foliage instead. For example, the foliage wall pictured above includes pretty spider plants and plenty of ferns.
Similar to the artificial hedge mentioned earlier, looking after an artificial foliage wall is much easier than caring for a real one. There's no need to water it, and you can easily install it on any bare wall in your interior space.
For example, the picture above features a bathroom wall that's coated in lively foliage; why not try something similar?
Go All Out with a Pink Hydrangea Wall
If neither hedges nor foliage walls agree with your personal style, why not opt for a bright pink hydrangea wall instead?
This wall is perfect for patios as well as indoor spaces, like a young girl's room. Pink is known for its healing properties and can encourage peace while dispelling anxiety. Pair the pink with some green potted floor plants, and you'll have yourself a relaxing decorative combination!
Hang Artificial Succulents in Rounded Planters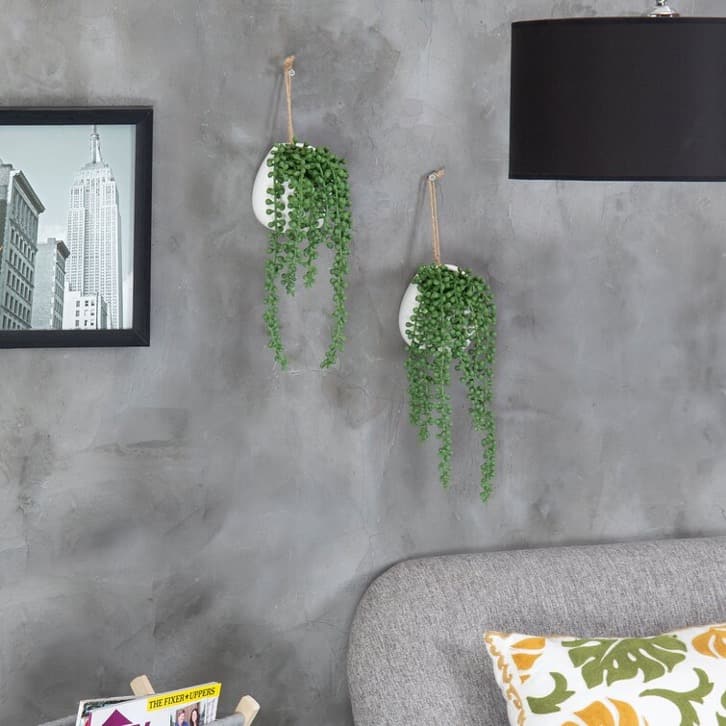 These artificial succulents are excellent for indoor spaces. There's no need to water them – obviously – which makes them remarkably easy to look after. So these succulent wall planters are perfect for busy people who don't have the time to look after live plants.
Their understated appearance makes them ideal for contemporary minimalist spaces, too. For example, these planters would look wonderful against a plain white wall that matches their own color. Or, you can even hang them against a textured grey wall to brighten up the area.
Let Your Pothos Plant Cascade Down the Wall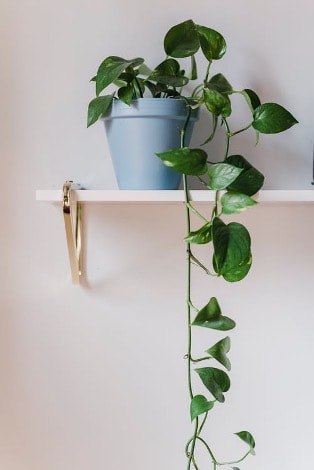 Similar to English Ivy, Pothos (money plant) is known for its ability to grow beyond its container. If you let this live plant grow for long enough, it'll create a beautiful vine just for you!
You can then place this wall against an empty wall shelf to decorate the area. Imagine seeing a pretty Pothos vine cascading down your plain white wall; truly minimalist elegance at its finest!
Opt for a Multi-Tier Hanging Plant Stand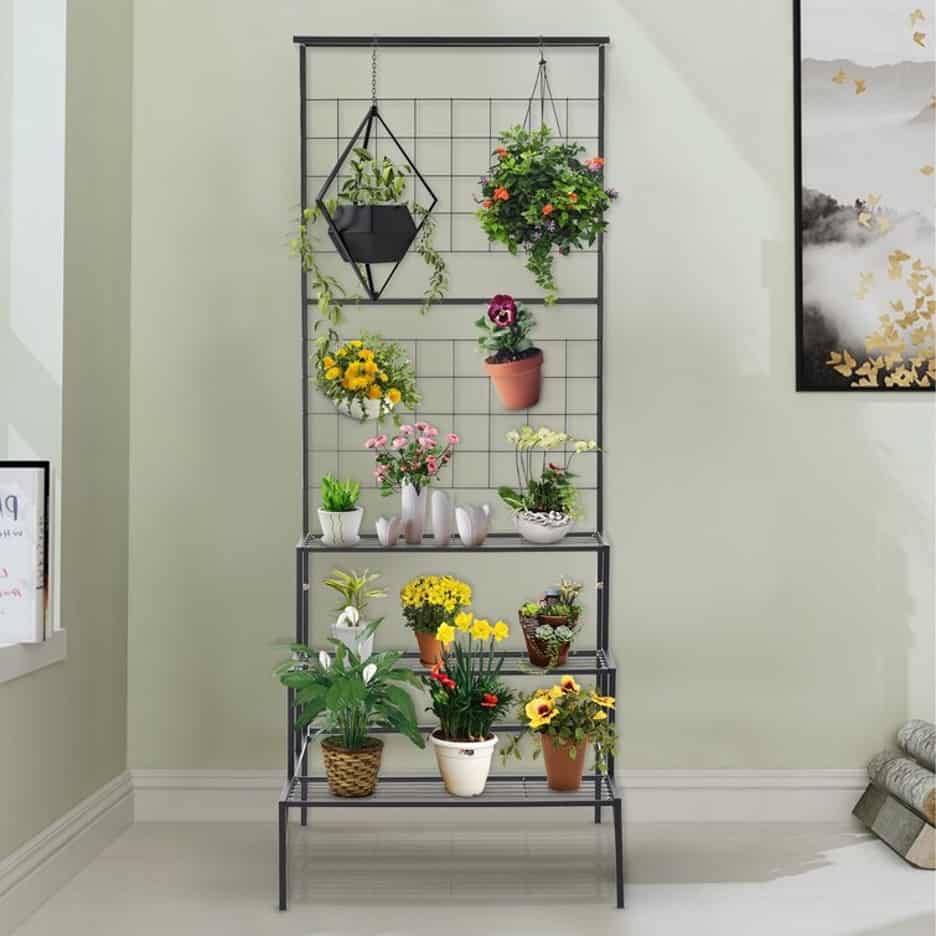 Installing a multi-tier plant stand against your wall is a great way to liven up a dull interior space. You can easily fit a dozen plants into this stand. The best part is that you get to choose between placing potted plants and hanging cascading ones.
Bougainville would look lovely when grown against the mesh. If you're feeling extra creative, why not try to incorporate some Pothos or Ivy, too?
Hang Up a Line of Pretty Plants Overflowing from Dainty Baskets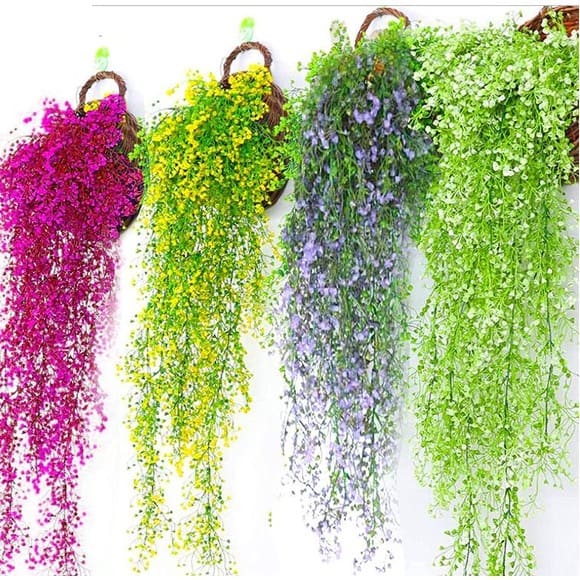 My, my, don't these cascading flower baskets look downright breathtaking?
If you're looking for some whimsical, dainty greenery décor, why not opt for these pretty flower cascades? These bunches come in many exciting colors, including pink, violet, and canary yellow. They'd look brilliant against a plain white wall or a decorative one with red bricks.
Thanks to their easy, low-maintenance design, you can place these baskets anywhere. They don't require sunlight or regular watering, making them perfect for busy (or forgetful) people!
Add Potted Plants to Your Wall-Mounted Shelves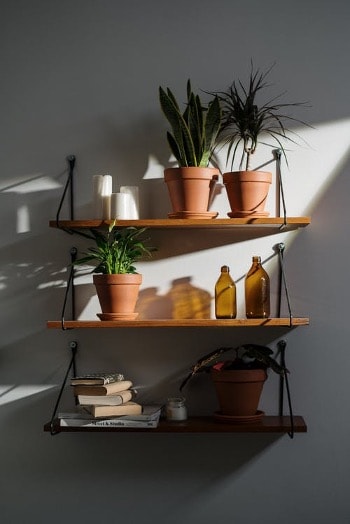 Decorate any bare shelves with pretty potted plants to improve their overall appearance. Try looking for low-maintenance indoor options that don't need regular watering or weeding.
If your shelves aren't exposed to direct sunlight, why not consider adding a Bird's Nest Fern plant? Not only do they look great, but they're also extremely easy to look after.
Feel free to add multiple potted plants to the mix! You can also throw in some vintage books with eye-catching covers for a farmhouse vibe.
Tape Artificial Flowers and Leaf Sprays to a Bare Wall
Why not extend this popular trend to your bedroom? If you're looking for an understated, minimalist approach to plant-based décor, consider taping some artificial flowers and stems to your wall.
Though it may sound silly at first, this decoration style has actually been around for a long time and is frequently flaunted by social media influencers.
So, don't miss out on the hype; buy some tape and a set of pretty pink silk peonies right now!
Decorate Your Wall with Mini Succulent Hangers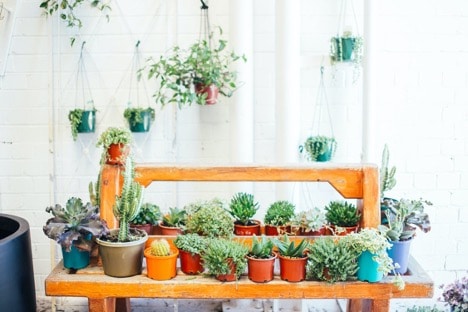 Succulents are adorable – there's no debating this. But do you know what makes succulents look even cuter? Hanging them up against your walls!
Simply pop your favorite succulents into some tiny hanging planters and install them against a well-lit wall. Succulents are remarkably easy to look after, too, so don't worry about not having a green thumb.
These pretty little plants won't take up too much time and only need watering every few days, if not more.
Dress Your Wall in Creeping Ivy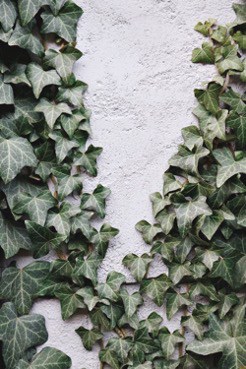 Using real creeping Ivy probably isn't a good idea; you could end up attracting all kinds of nasty bugs! Artificial Ivy is a much better idea. You won't need to worry about bugs, sunlight, or watering sessions with a plastic plant!
As for looks, you won't need to compromise on those, either. Artificial Ivy looks just as good as the "real" version…if not better!
This plant looks best when placed against rustic-looking walls with a grainy texture. But, if you'd prefer a more contemporary look, you can always place it against a white wall instead.
Get Creative with Hanging Eucalyptus Stems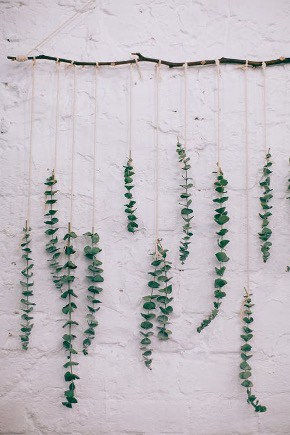 Here's another popular internet trend for you: hanging (artificial) Eucalyptus stems from a dry branch. You can easily DIY this project by attaching some stems to a thin rope that's tied to a dainty branch.
This décor idea is perfect for farmhouse-themed spaces, thanks to its rustic style. You can enhance this look's farmhouse vibe by tying the stems with rough twine instead of regular rope. Once it's ready, place it against a bare wall and let it hang in the background.
Install Rounded Planters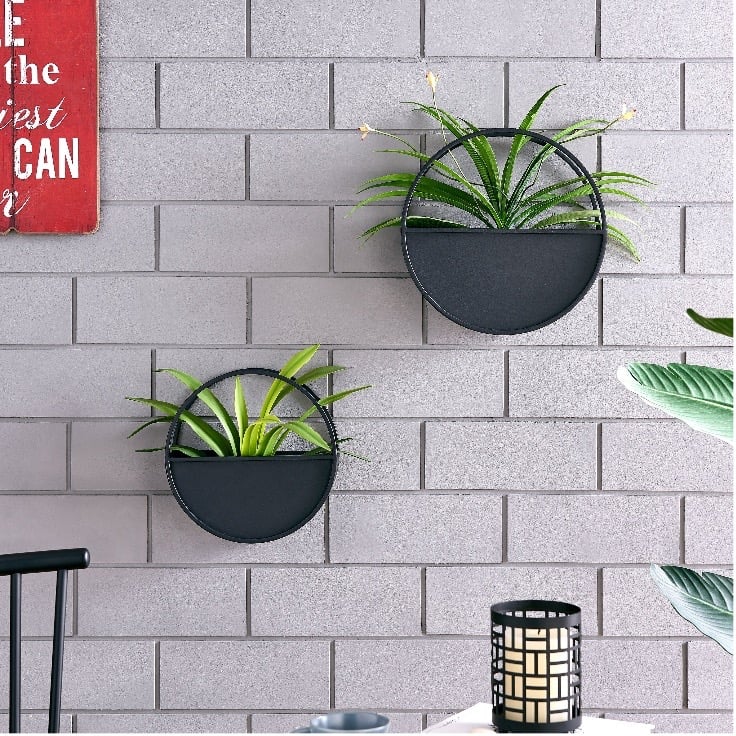 These rounded planters are perfect for modern homes that value functionality and style. Their minimalist, matte black design helps these planters compliment most walls. They'd look great against a classic whitewall or even against grey bricks.
Fill these planters will small plastic plants or low-maintenance indoor options like spider plants or ferns for best results. These planters don't have a drainage option, so steer clear of plants that require plenty of water!
Place a Set of Vertical Planters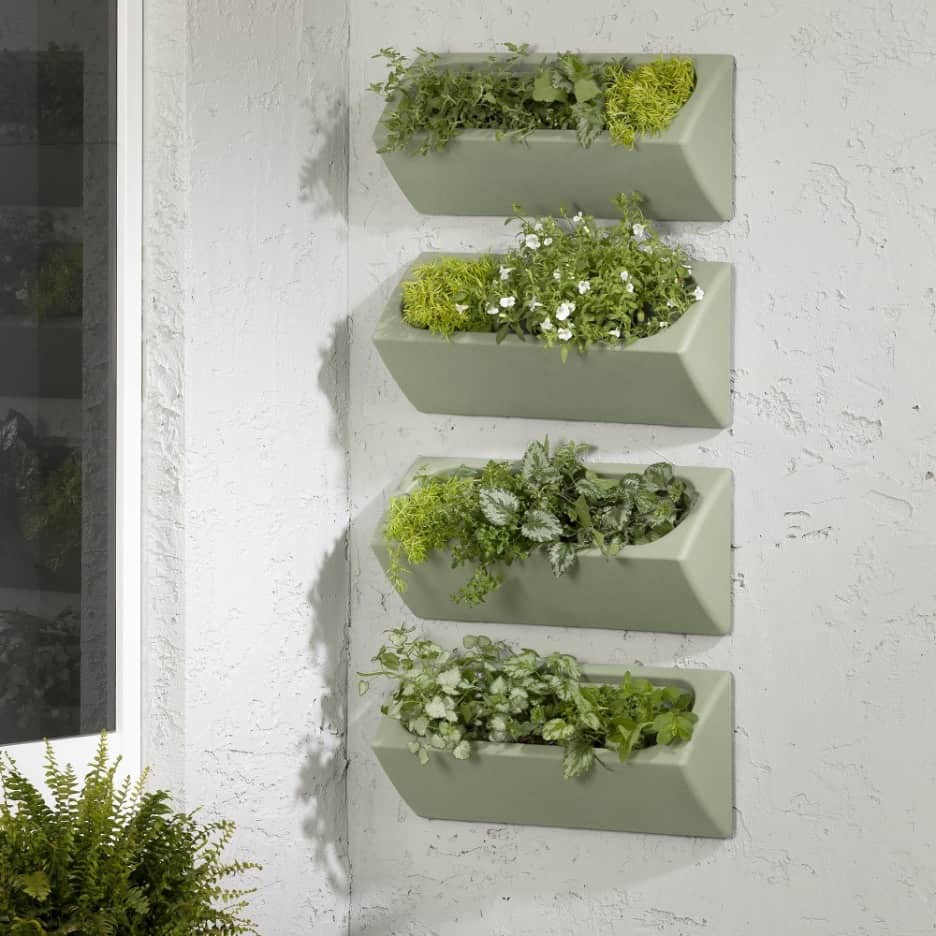 These pretty, muted green planters are great for farmhouse-themed homes. Thanks to their straightforward appearance, these planters would look great when placed against textured walls. Their simplicity will strike a visually appealing contrast against the wall's decorative appearance.
You can fill these planters with any small plants of your choice. If you'd like to add a pop of color, consider plants with small flowers. Marigold is an excellent, low-maintenance option for warm-weathered cities.
Final Thoughts
As you can see, there are many exciting ways to incorporate greenery wall décor within your living space.
Before choosing a design option, do consider whether you'd like an artificial plant or a real one. Only select living plants if you're confident you'll be able to care for them!
You should also look at your wall's texture and select a piece that matches it. If not, you might end up with an unappealing greenery wall décor display.