Don Pedro Brooklyn is reader-supported. When you buy through links on our site, we may earn an affiliate commission. Learn More
What Color Bedding Goes With Grey Walls?
Walls, floors, and bedding; these three staples define your room's aesthetic.
Working with gray walls somewhat limits your capacity to experiment with different colored floors and bedspreads. However, that doesn't mean you have to settle for unbecoming shades that don't express your true style.
So, to help you pick the right product for your room, we've compiled a list of the best bedding for grey walls. Check them out below!
Medium Grey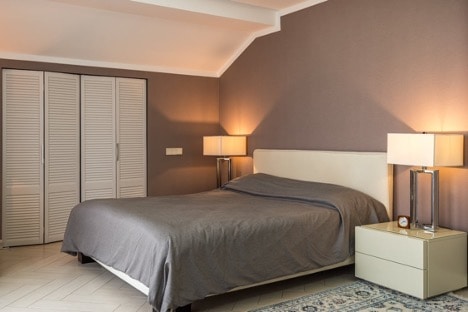 Medium grey is a classic color that radiates neutrality and balance. Plus, being a neutral color, medium grey won't clash with your bedroom's existing color scheme and décor.
As a result, medium grey bedding pairs well with grey walls. This look works best when styled with warm lighting, as pictured above. Warm lighting can help a grey-on-grey room appear cozy and welcoming. Plus, it gives grey walls a soft pinkish glow, making your walls look more attractive than ever before!
Silver Grey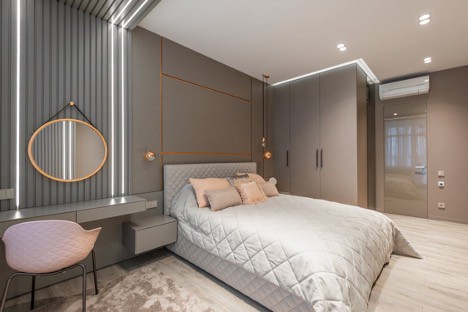 Silver grey is an excellent alternative to medium grey, especially if you're looking for a less intense color. It imitates the image of glittering clouds peeking out from behind a stormy sky. So, if you're a fan of shimmery, subtle shades, silver grey might be just what you need!
This color pairs well with medium grey walls, especially if you're aiming for a soft, elegant look. However, you can style it against a dark grey backdrop to get a fierce contrasting visual instead.
Pea Green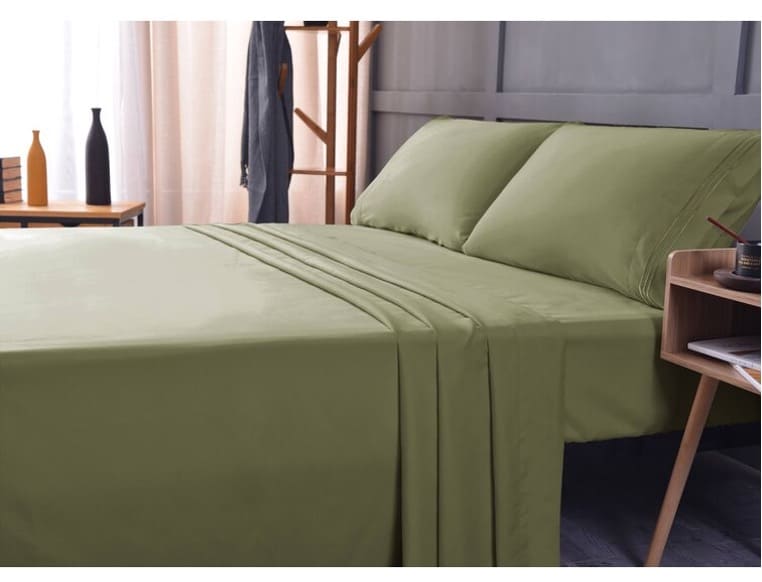 Pea green bedding is a lovely way to liven up your room's atmosphere. It's the perfect color for nature-lovers and can instantly transform an otherwise industrial-looking grey space. Try pairing it with leafy plants and wooden furniture. This will help enhance your room's visual aesthetic while complimenting your grey walls, too. It's a great way to cultivate a zen environment within your home.
Brown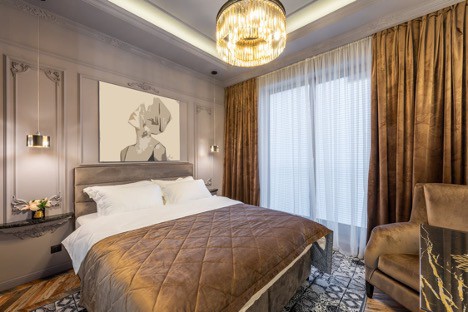 Brown works well against both light and medium grey walls. It also pairs nicely with cool greys as well as warm ones. Either style yields a unique vibe, and the ultimate result depends on how you play your cards.
For example, suppose you pair a brown bedspread with a light grey wall. In that case, brown will breathe life into your room's atmosphere without compromising on its cool aesthetic. But if you style brown with warm grey, you'll get a cozy, homely aesthetic instead.
Bright Coral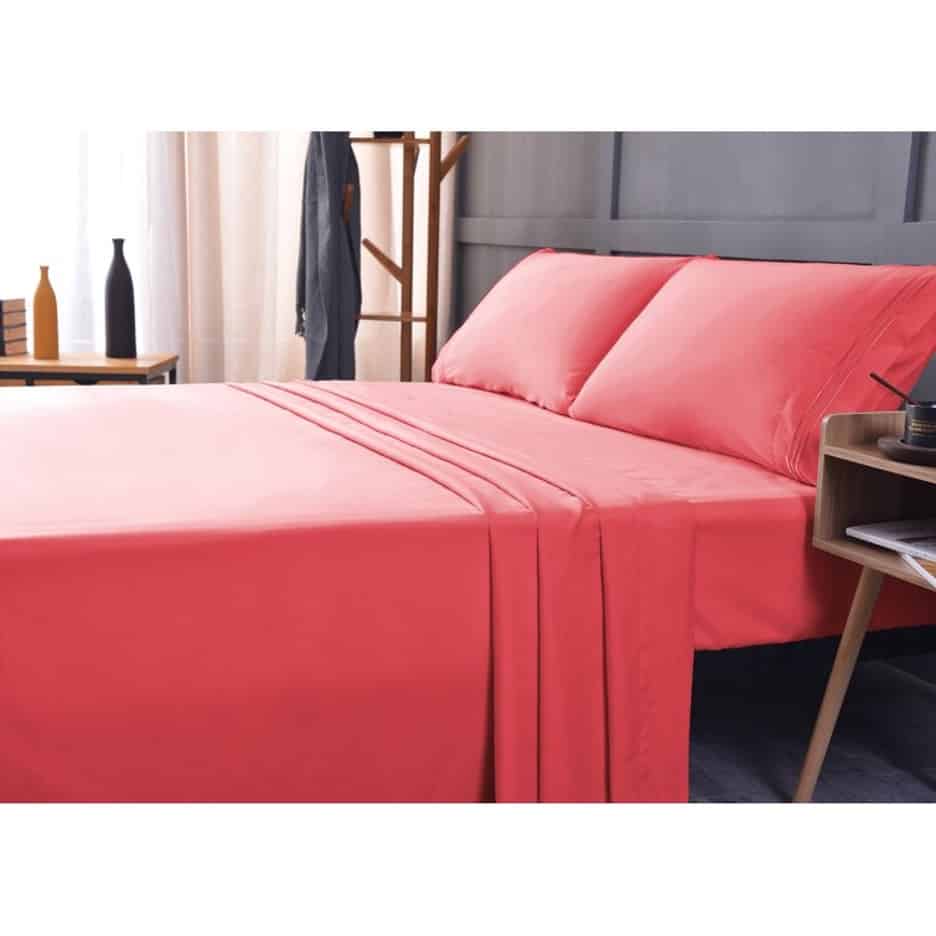 An unexpected combination? Yes.
But stunning, regardless? Absolutely!
Though bright coral and grey may initially come across as an unlikely pairing, nothing stops these two from making an excellent team!
Bright coral works well with both cool and warm-toned greys. This is because it shares a red undertone with warm grey and compliments cool grey's blue undertone. And let's not forget that blue and red are on opposite sides of the color wheel, making them the perfect pairing by default!
Redwood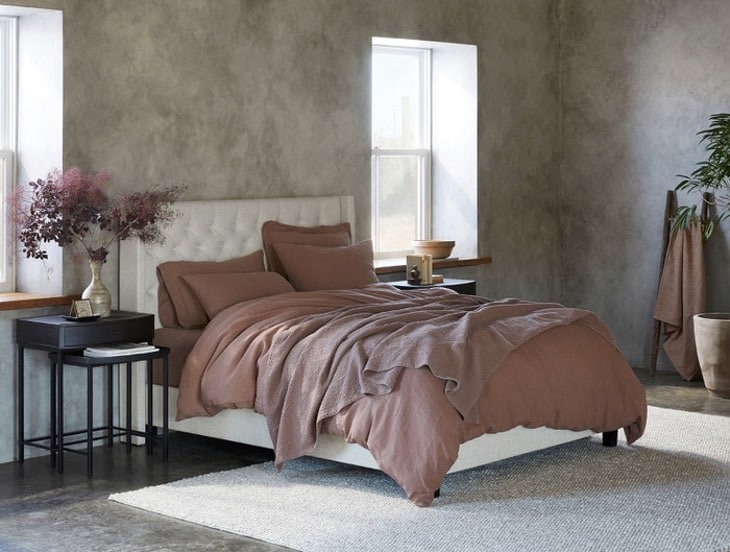 Redwood is a custom Coyuchi color characterized by the marriage of pink to brown. It also maintains a reddish undertone, making it an excellent pairing for warmer hues of grey.
Redwood's earthen tone gives it an organic, zen appeal. In addition, its color scheme resembles the ancient terracotta practice of Ancient China. As a result, a redwood bedspread would pair best with dark, leafy plants reminiscent of Chinese forests. Plus, pairing it with a warm grey wall will help improve the layout's overall look and add a homely feel!
Oceans Blue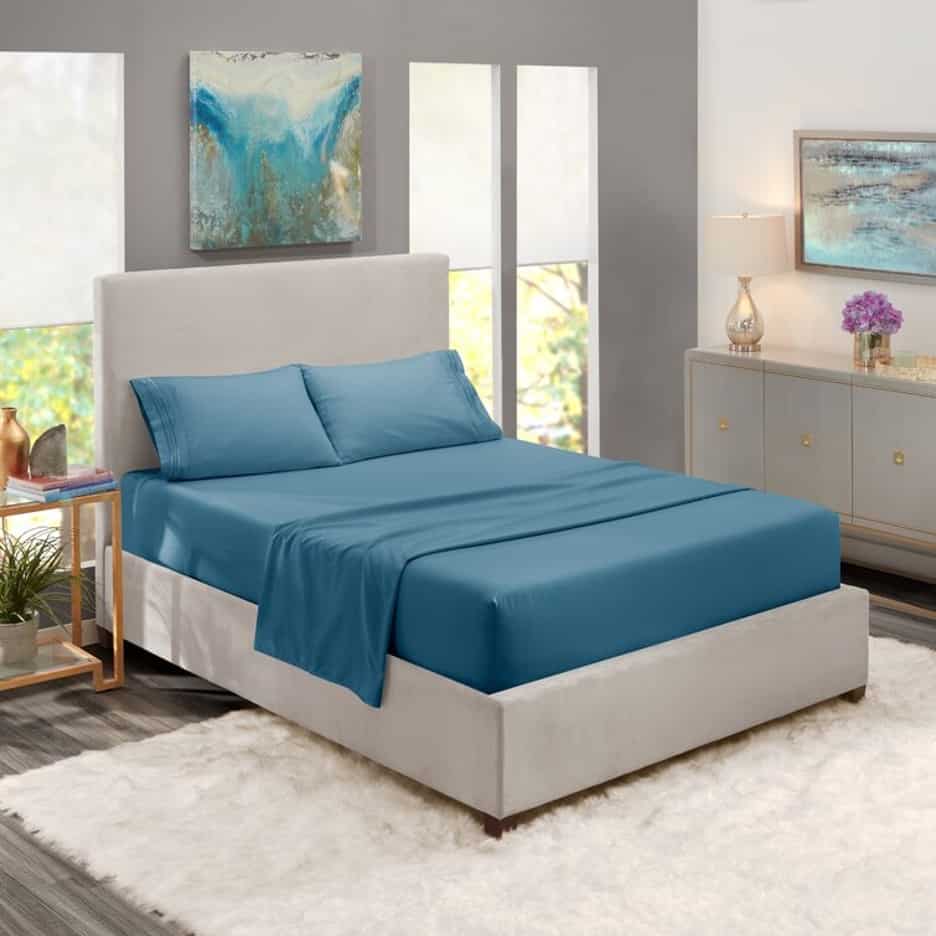 Just like the ocean, this shade of blue is both intense and serene. Though prominent, ocean blue is not a dominating color (unlike black or gold). As a result, it works well with medium to light greys.
Grey and blue are both cool colors, allowing them to collaborate harmoniously. When paired with natural or white lighting, your blue-and-grey setup will radiate beauty and confidence with grace.
Powder Blue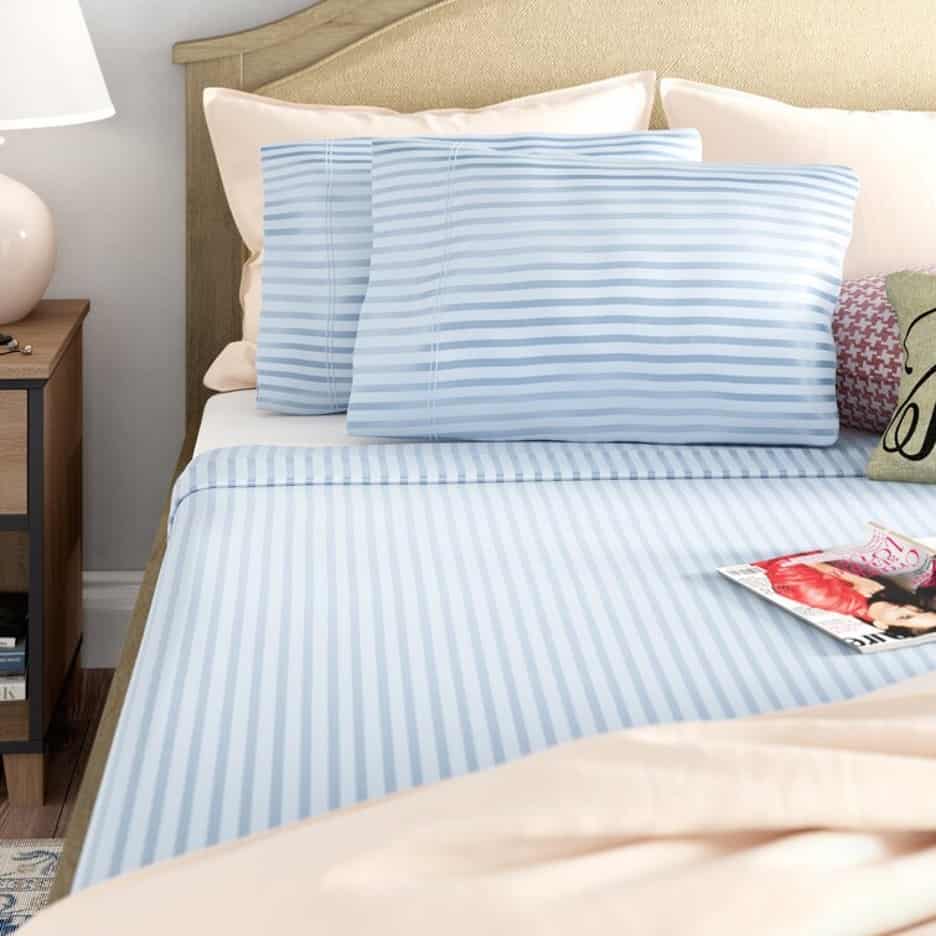 Powder blue is reminiscent of cherubic innocence, making it an excellent color for children's bedspreads. However, powder blue was also associated with luxury during the Rococo art period. So, if you're a fan of lighthearted, luxe pastels, a powder blue bed sheet is the way to go!
This color works well with lighter greys that share its soft and gentle approach. However, avoid pairing it with mighty, dark greys, or else your bedspread's lovely appearance will be overshadowed by your intense walls.
Black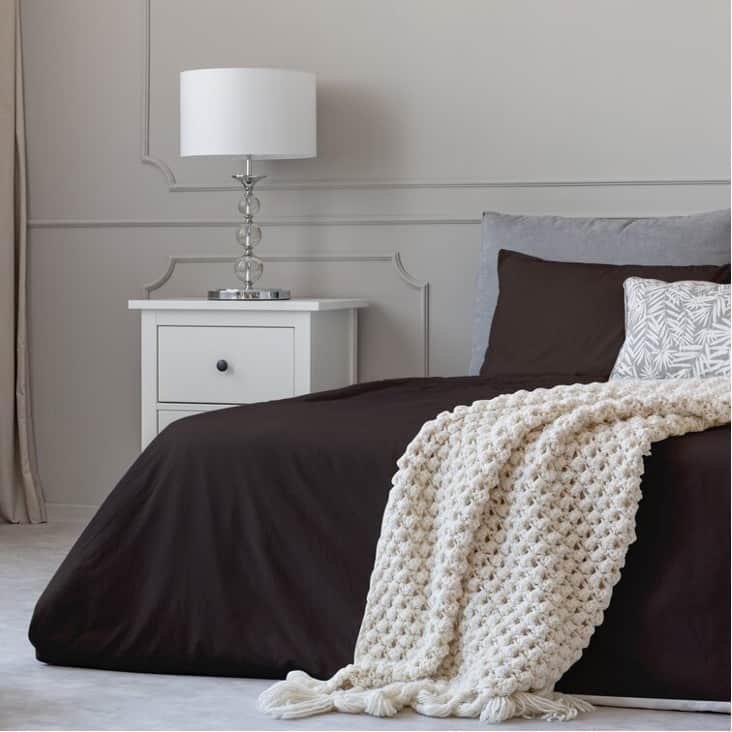 Black and grey are a classic, timeless pairing. They go hand in hand the way the rain does with rainbows. And it's only natural for things to be this way – after all, both black and grey belong to the same color family.
Grey is an offshoot of black. According to modern color theory, reducing black's saturation levels (or intensity) results in a grey shade. Or, if you remove all its saturation, you'll get white. So, if you're looking to reinvent your black-and-grey room, consider adding some white decoration pieces to the mix!
Final Thoughts
Grey walls can comfortably accommodate a variety of exciting bedspread colors and styles. However, when selecting new comforters to go with grey walls, keep the grey's undertone and temperature in mind.
Remember, neutral colored bedding (like grey and black) will work with most shades of grey. However, pastels won't fare well against dark grey. Similarly, bright colors will look better against medium, textured greys than extreme ones. So, be sure to keep these tips in mind when deciding on bedding that goes with gray walls!