Don Pedro Brooklyn is reader-supported. When you buy through links on our site, we may earn an affiliate commission. Learn More
What Color Goes With Gold?
When talking about gold, we all immediately think of luxury. It's a fantastic metallic color that's practically a synonym for class and sophistication. And it can look gorgeous when used well in interior design.
So you decided you want gold in your home. But what now? Which colors should you pair it with? Don't worry, we're here to help. Here are some of our top color choices to pair with gold for those of you who want to create a luxe environment.
Green and Gold Look Opulent Together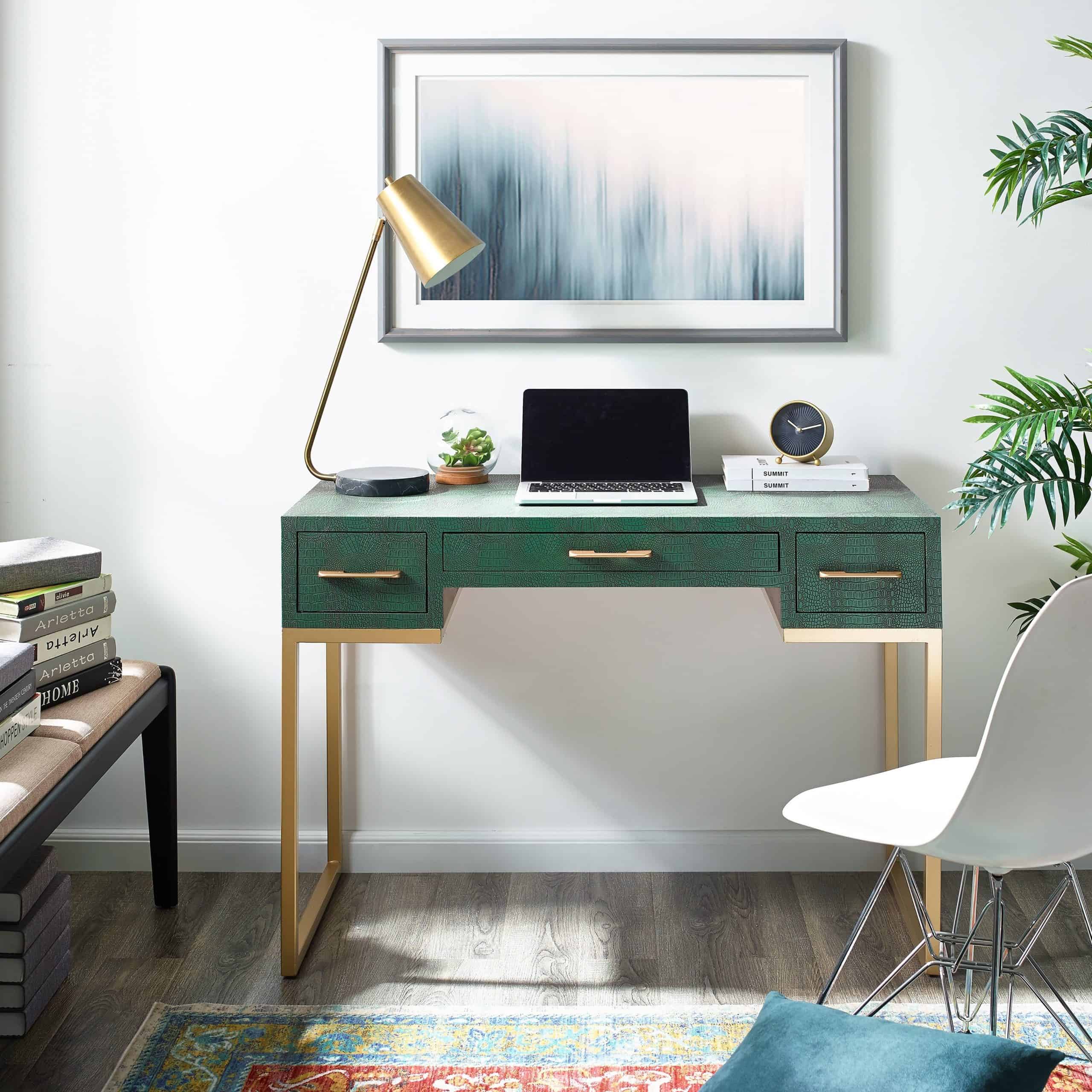 Perhaps green isn't the first color that comes to mind when you mention gold. But it shouldn't be overlooked. Darker shades of green, such as emerald, have a rich, earthy look to them. Emerald green is a fantastic color choice when it comes to interior design.
And when you pair it with gold the outcome is magnificent. These two colors create such a lavish combination, you won't be able to tear your eyes away. All in all, a fantastic opulent pick!
Gold Pairs Beautifully With Dark Wood Furniture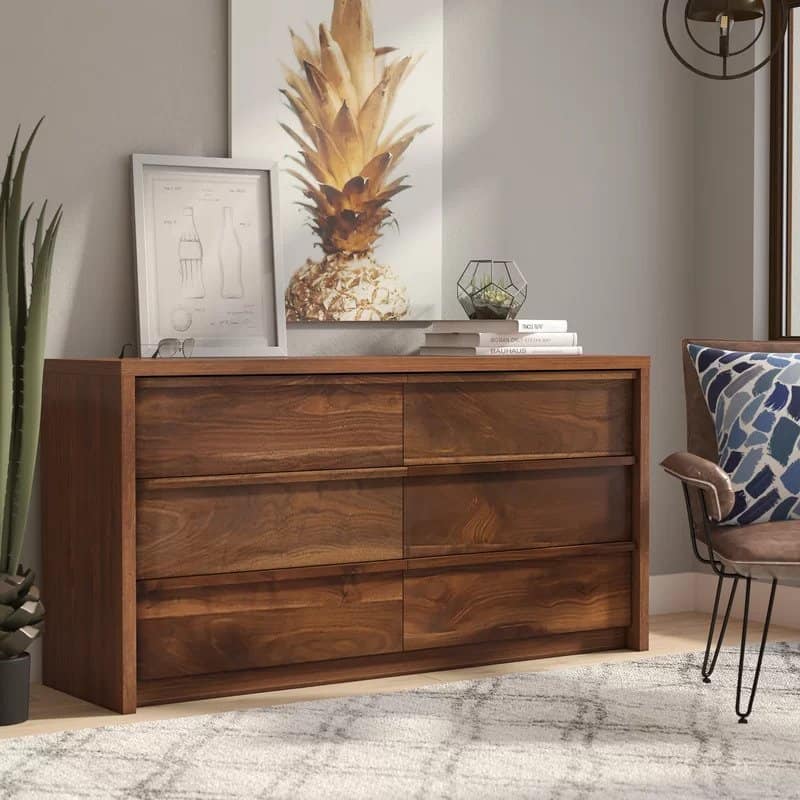 One of the things that are often overlooked in interior design is how well gold pairs with wooden elements. Wood does wonders when it comes to gold, as the smoky tones of dark wood bring out the shine and warmth of gold.
So if you're considering gold details for your home, consider pairing them up with a nice dark wood dresser. You will see how effortlessly elegant they look next to each other!
Teal and Gold Make an Interesting Match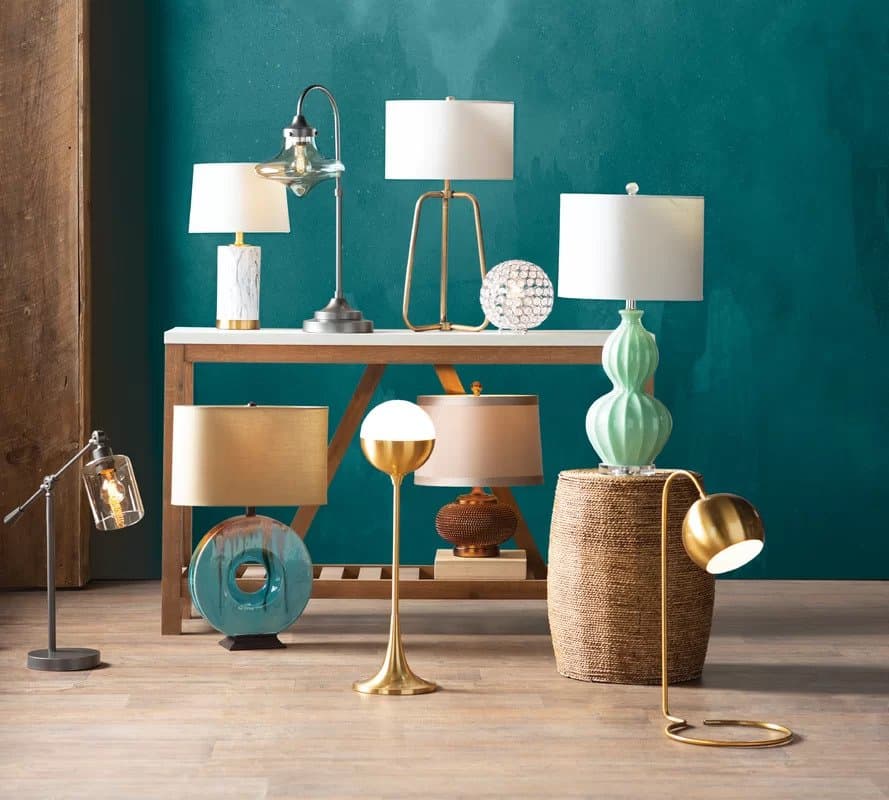 If you were wondering what colors go with gold, look into some bright options such as teal. Teal is a beautiful color that's stunning for both walls, decor, and furniture. It has a calming yet fancy feel to it, depending on the shade.
When paired with gold, teal lives up to its full potential. And gold simply pops against it, with its yellowish undertones. They're quite a complimentary match, that's incredibly visually interesting!
Orange and Gold Is a Gorgeous Warm Combo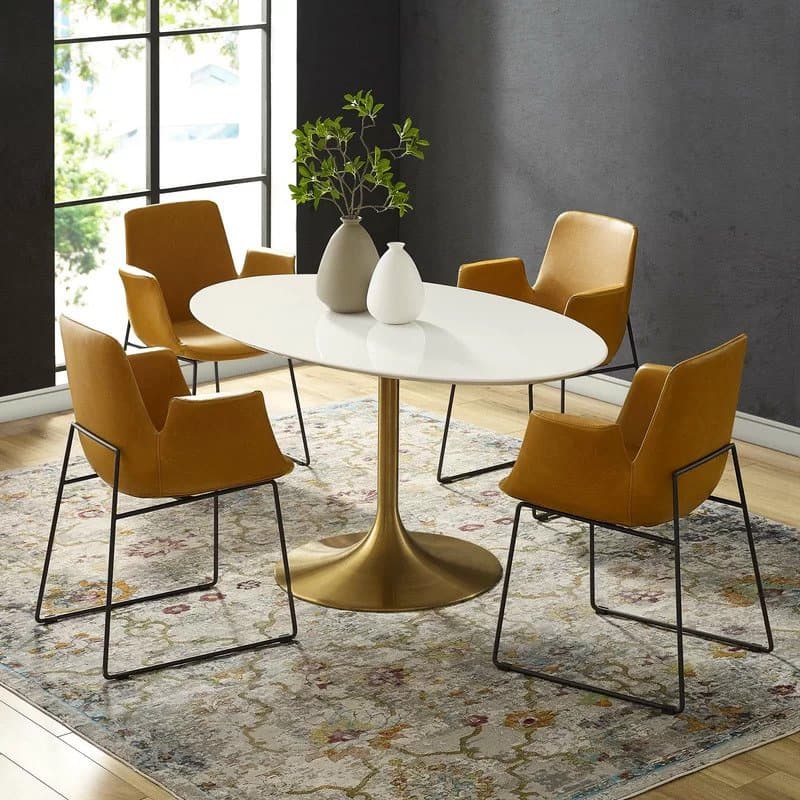 Do you feel as if your home is lacking warmth? You can easily simulate it by investing in warm-colored furniture. Choosing orange tones will make your room feel cozier already.
But when you pair the orange furniture with some gold details that's when the magic happens. You can easily create a fantastic sunset color palette that will take your breath away. This is a stunning combo you can't go wrong with!
Purple and Gold Look Mesmerizing Together
So when we talk about colors that compliment gold we can't forget about purple. Purple was seen as a royal color for a long time. So it's no wonder we see them as a regal match when we look at these two colors together.
It's important to note that they're complimentary colors on the color wheel (especially darker older gold), so they make each other pop. So if you want your home to look and feel like a royal palace, don't skip out on purple and gold!
Choose White and Gold for a Glam Look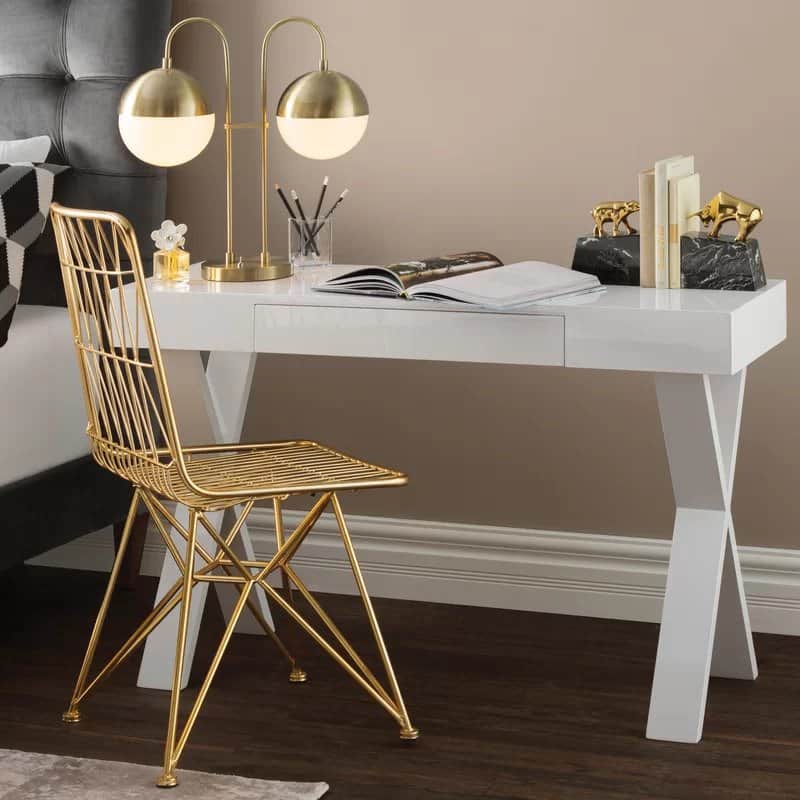 White is often a safe choice color-wise since it's a neutral color. But just because it's safe and neutral doesn't mean it's boring in the slightest. White and gold are dashing together.
These two colors are perfect for when you want to create a dashing glam look in your home. Gold tones emphasize the clear, clean look of the white. So together they create a perfectly put-together aesthetic that's bound to look amazing.
Black and Gold Always Look Elegant Together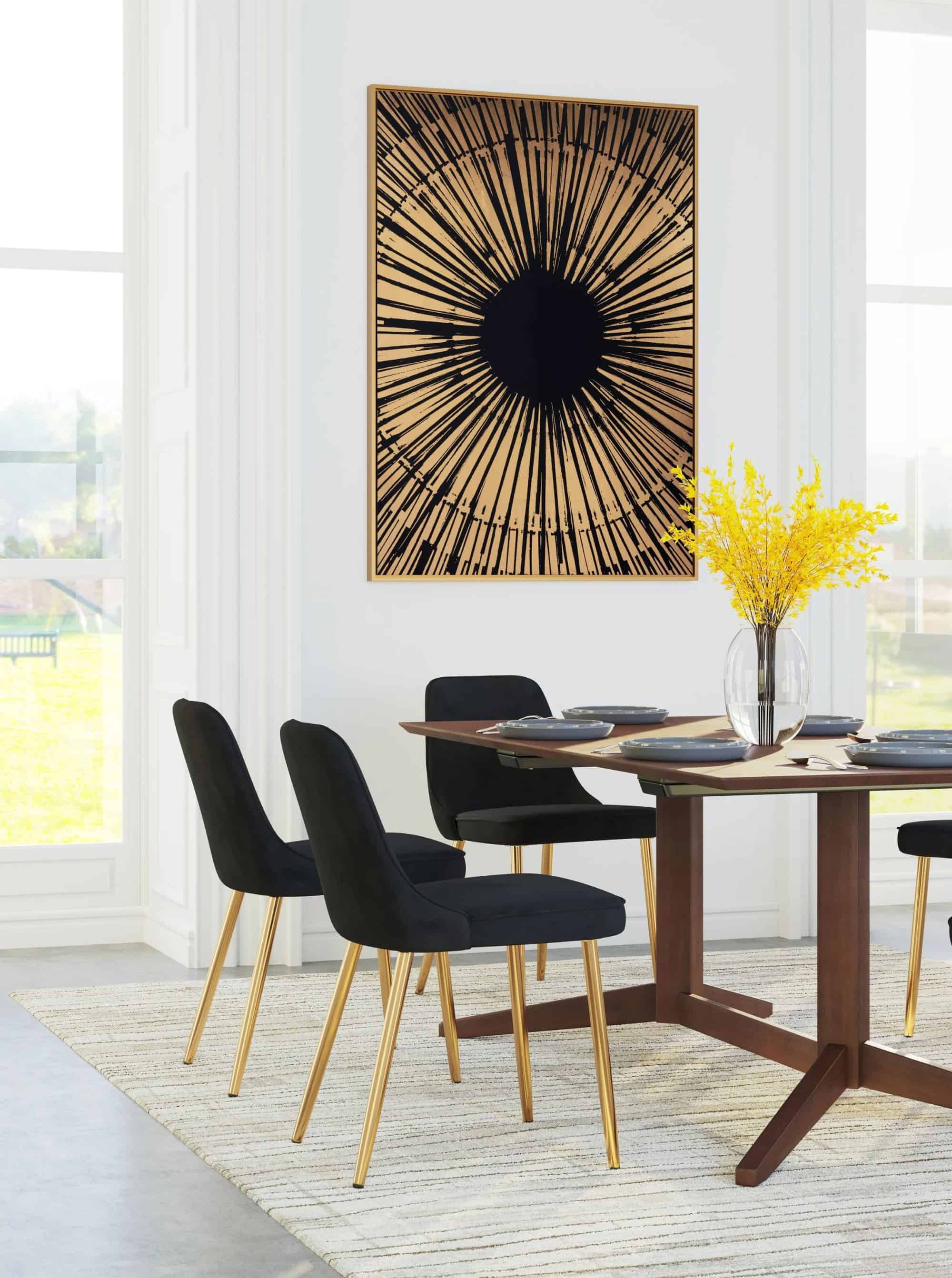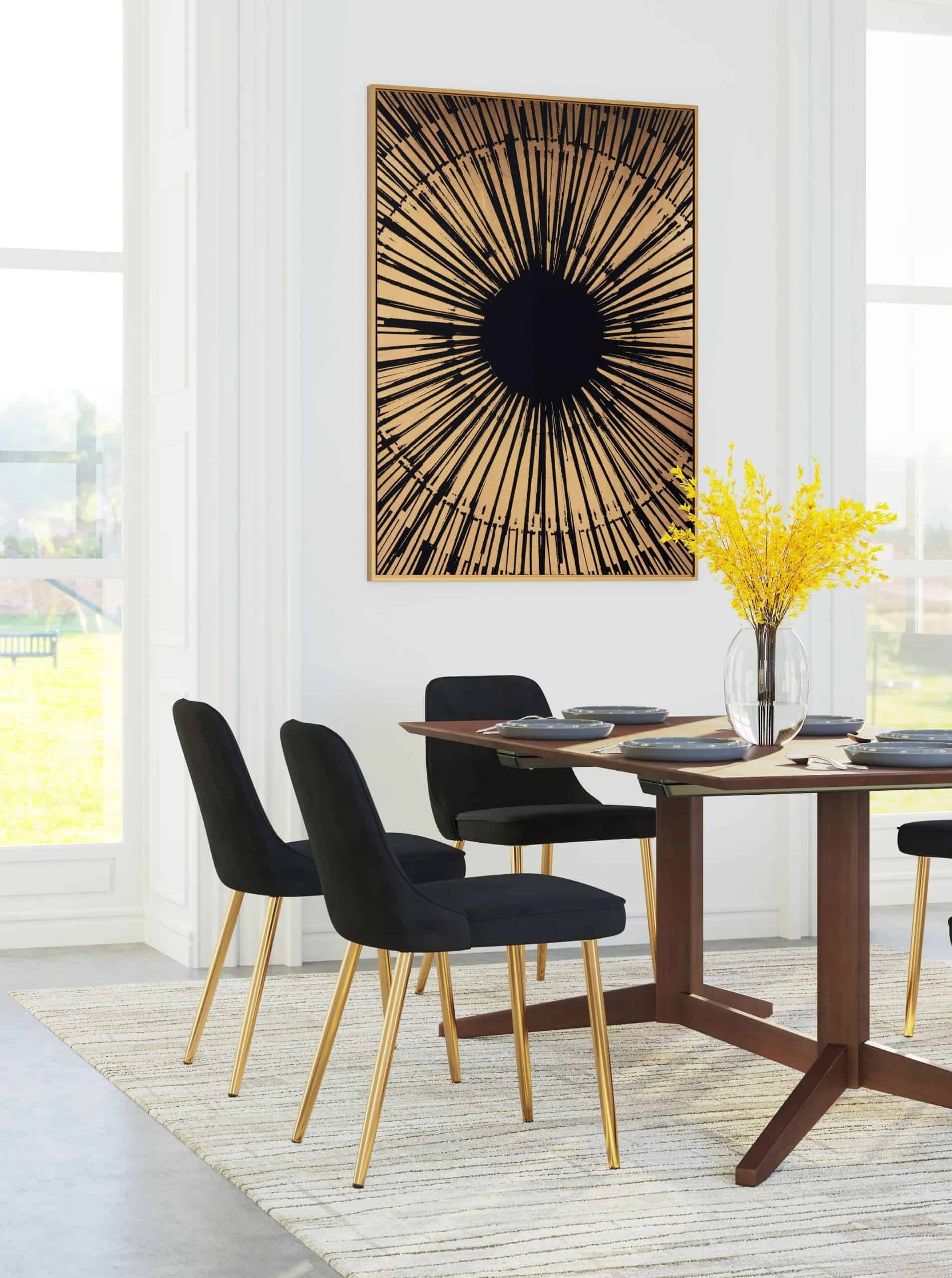 If you're a fan of a dramatic look with a bit of an edge that's also classy and put together, look no further than black and gold. Black is dramatic on its own, as it's bold and quite daring.
And on the other hand, you have gold which pops gorgeously against that dark canvas. You can see here how they merge well in this stunning painting. A truly sophisticated match.
Pink Works So Well With Gold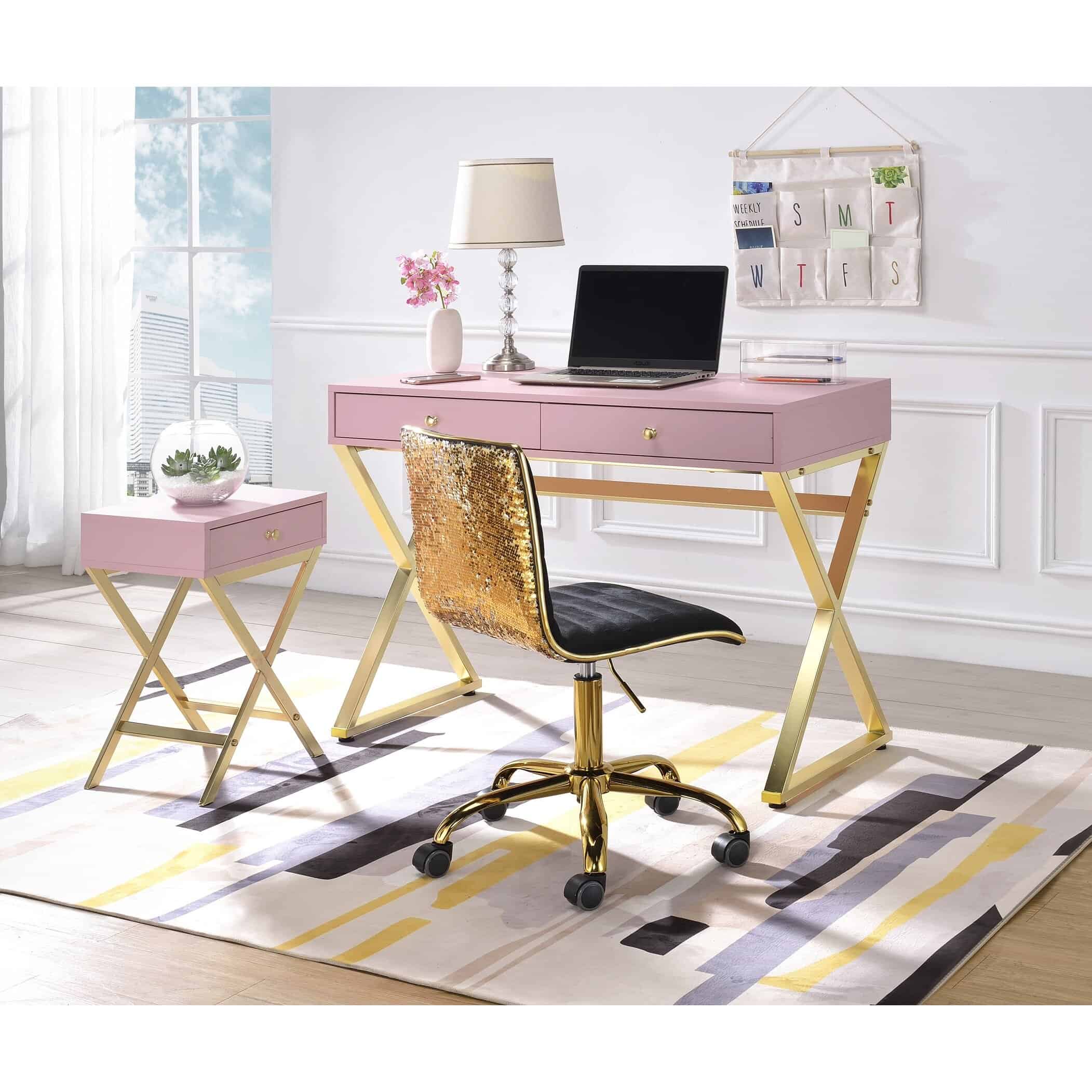 Another one of those gorgeous colors that match gold but aren't nearly as talked about is pink. Pink is a lovely calming color that's often associated with femininity. And you can easily enhance that by combining it with gold.
Pink and gold are commonly used wedding colors. But this color combo isn't exclusive to weddings. It's soft and calming but it's also a very chic combination that needs to be talked about more.
Red and Gold Always Steal the Show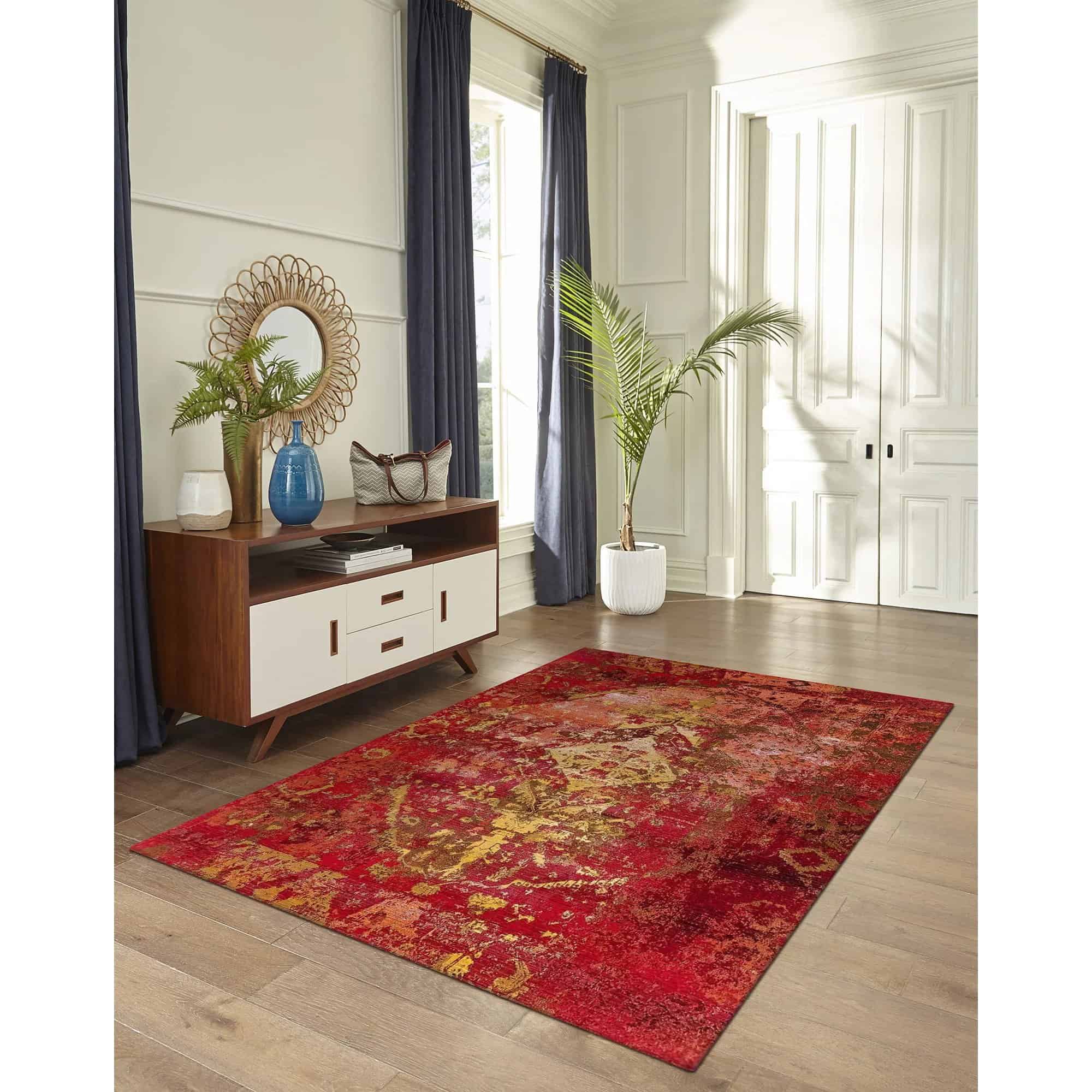 Red and gold make a glorious color combination. This combo has an oriental undertone that always has an opulent tone to it. These two colors together make a statement like no other.
So if you want to have a memorable home, don't be afraid of this bold color combination. These two can fit almost any design style, which is why it's so exciting. The versatility of this combo as well as its daring look is bound to win your heart over!
Brown and Gold Make a Stunning Mid-Century Modern Combo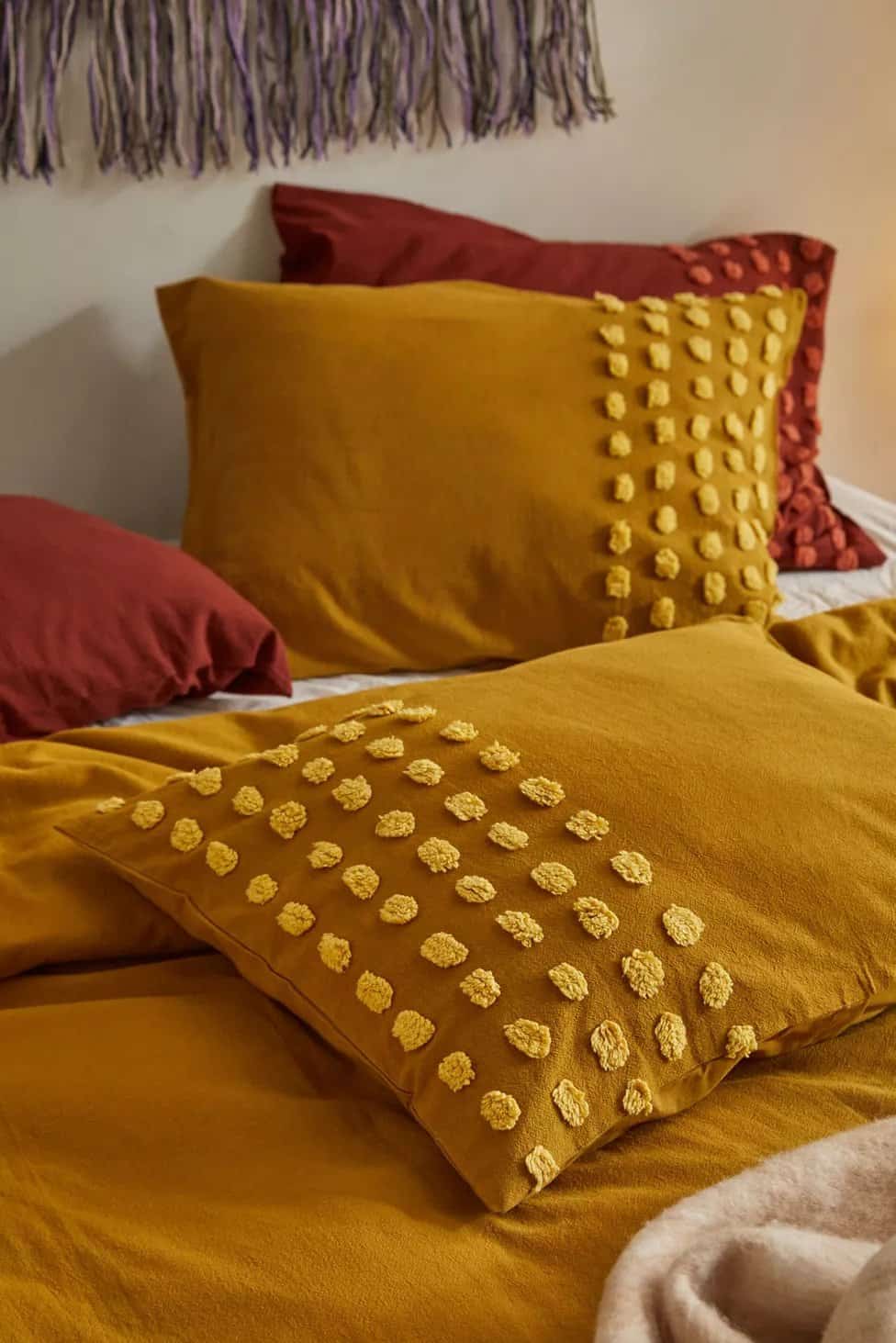 Brown is a warm earthy color that can't help but give off a bit of a vintage look when used in interior design. It's solid and resilient. But many people think it's a bit dull. That's where some gold details come in to save the day.
Adding gold details to your brown furniture works perfectly in mid-century modern homes. Gold details simply liven up the brown making a glorious vintage combo. This gorgeous warm combination works well even in bedrooms, and this bedding shows for it!
Blue and Gold Are a Fantastic Pair
Blue and gold are another gorgeous complementary pair. They're direct opposites on the color wheel, with the light golden tones fitting perfectly with shades of blue. So it's only natural to feel as if these two colors were meant to be together.
Depending on the shade of blue, you can create a smart nautical look or a dreamy coastal vibe. Anything is possible, and all of it will look simply fantastic. Blue and gold are a dream team!
Gold Details Add Life To Gray Furniture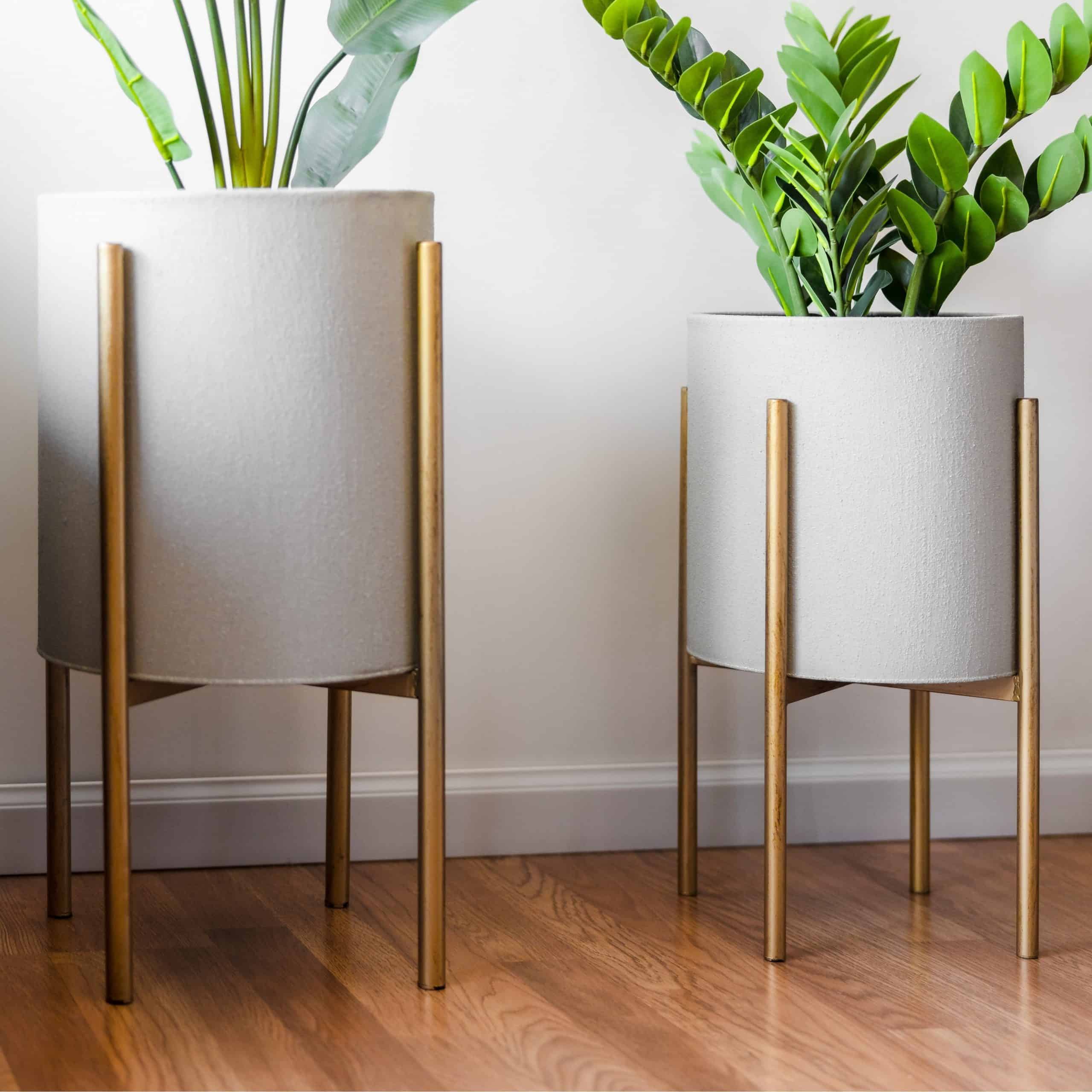 Gray is becoming an increasingly popular color choice when we're talking about furniture. It's a gorgeous neutral that has many shades. But since it's neutral it needs to be dressed up to fully shine. And that's where the gold comes in.
Choosing a gold accent color for gray furniture makes all the difference. You can see it with these planters, clear as day. These gold details make the planters pop, adding a whole new dimension to them. Turning them from boring to super chic in a matter of seconds. A fantastic color combo, that's for sure!
Summary
Gold is a stunning choice for interior design. It can enhance any room, but if you overdo it, it can easily look tacky. So knowing how much gold to use is the most important thing when you're decorating your house with this precious metal.
We showed you some of our favorite color options that work well with gold. And we gave you quite a wide range to choose from. There are so many fantastic options you're bound to find something you like. So mix and match, and find your perfect combo. Good luck!