Don Pedro Brooklyn is reader-supported. When you buy through links on our site, we may earn an affiliate commission. Learn More
13 Easy DIY Tassel Garland Ideas for Any Festive Celebration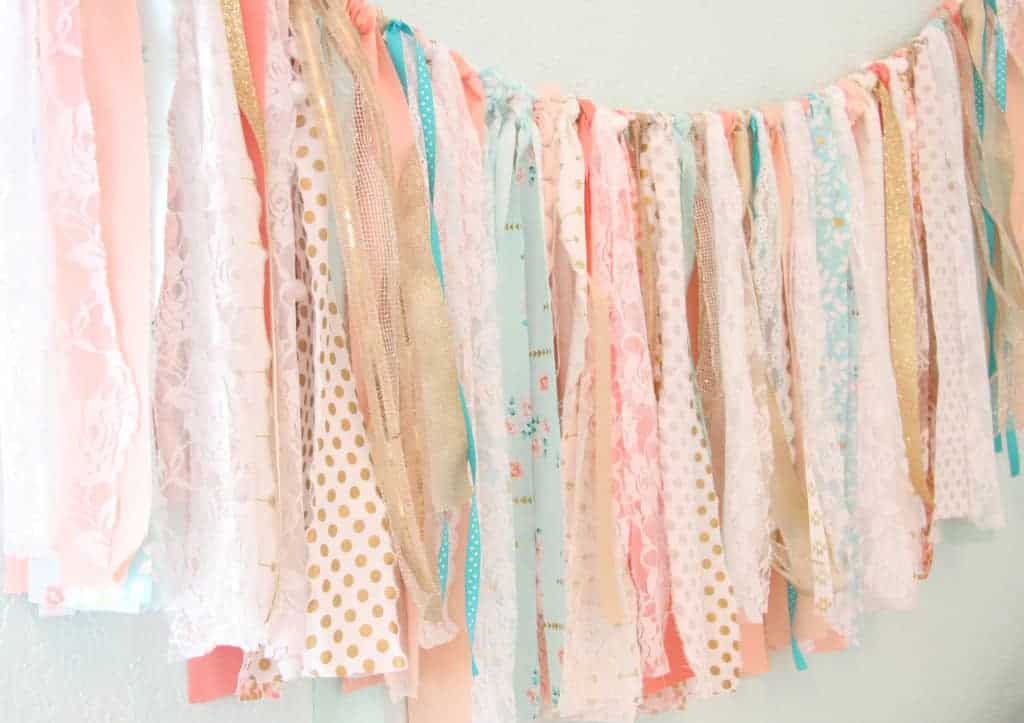 Who doesn't love tassel garlands? They are easily the perfect ornaments to brighten up any party. The best thing? Everyone can make it because it's easy to make and also affordable!
Moreover, I can have fun with plenty of choices when I make tassel garlands, from tissue paper, fabric, and many more. Plus, it is reusable! So later on, you can decorate it and change it based on the party I want to have.
So, how do you make a tassel garland? Well, it is simple! Take a look at the following ideas:
Crepe Paper Garland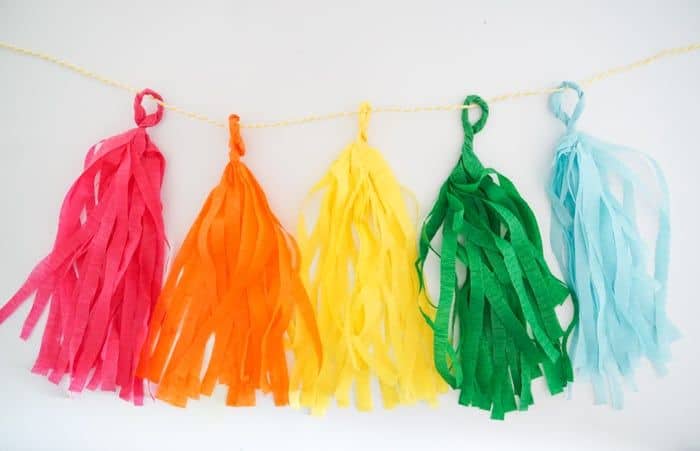 Let's start with the easiest one. All you need for this DIY Tassel Garland is various colorful crepe paper.
Then, you cut it to the preferable length. And cut strips up the crepe paper with scissors to make fringe strips. Voila, it's done! You only need to make a hook to hang the tassel garland.
Follow the detailed tutorial on Made With Happy
Tassel Garland & Paper Pom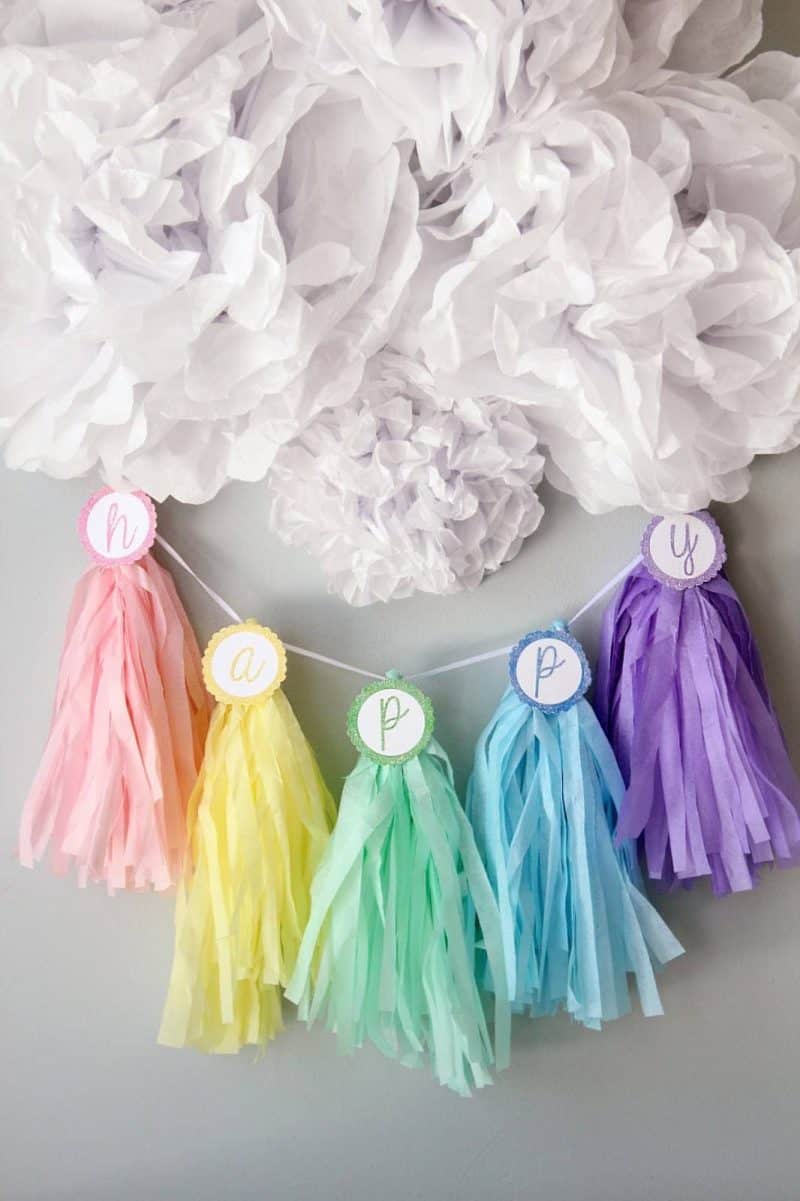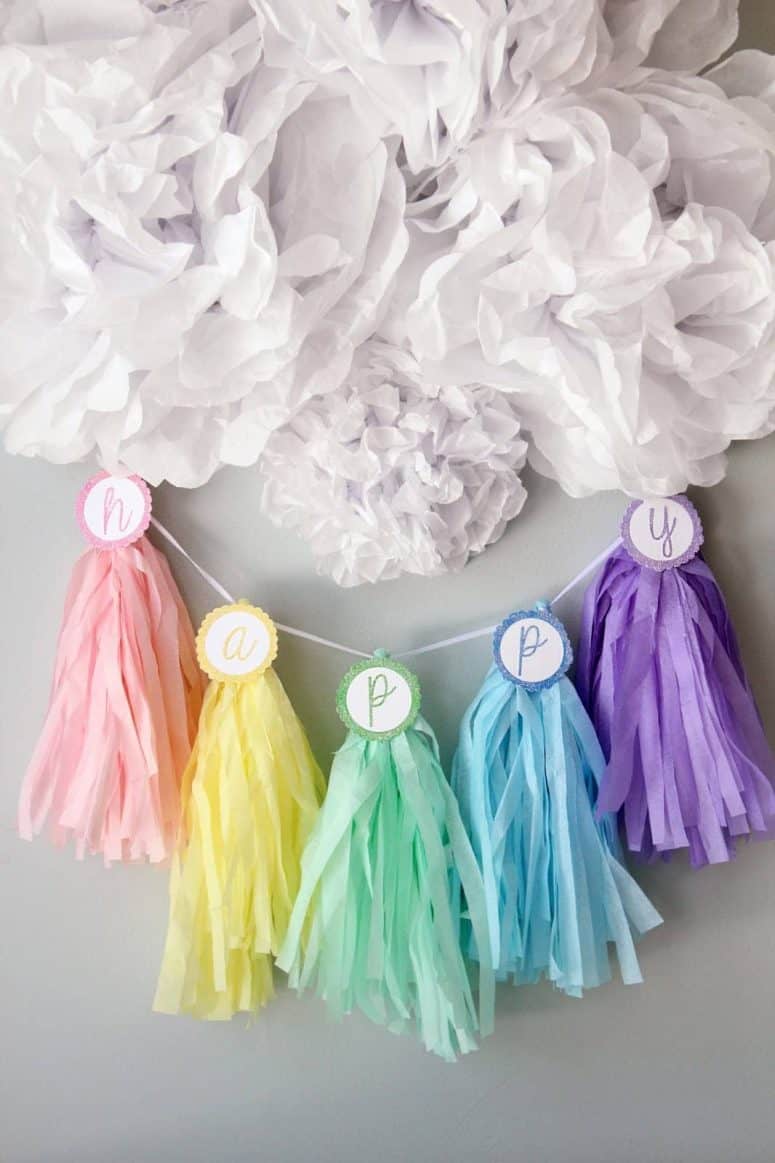 Say goodbye to any dull party because this DIY Tassel and Paper Prom will brighten it quickly! It's simple and super trendy. All you need is tissue paper, paper poms, and things to complete the process like hot glue.
First, you create the cloud from the paper prom. And there is a DIY Tassel similar to the first one. Cut it into fringe strips, then make a hook to hang it.
However, this time you attach it to the cloud and add little words to represent the party. Easy peasy, right?
Tutorial: Icing Design
Shiny Garland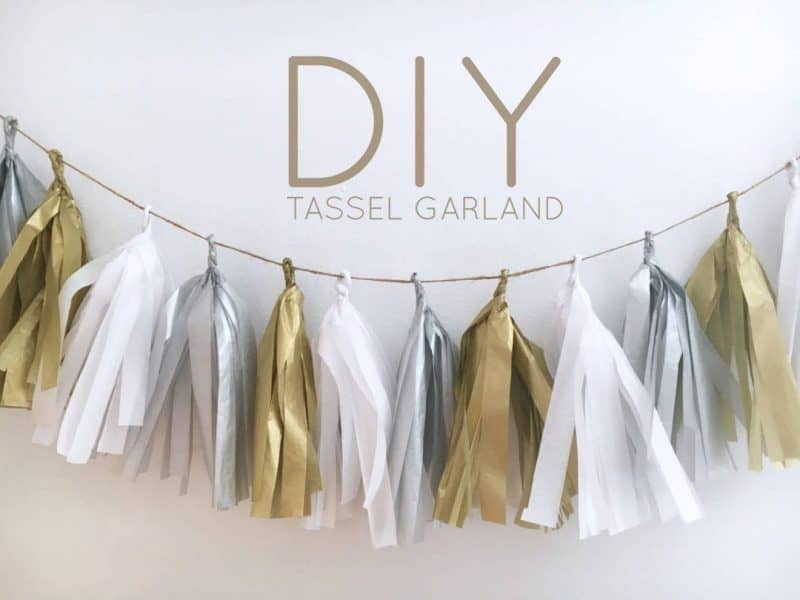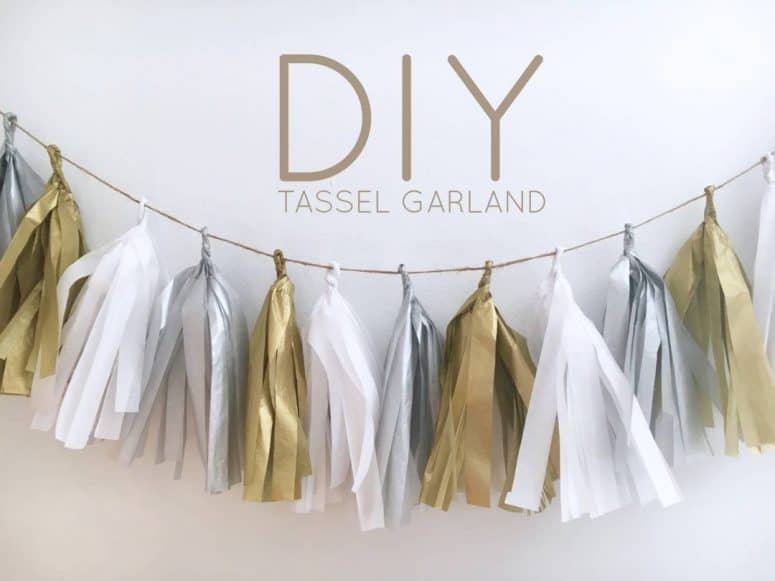 Who says that tassel garland cannot look elegant? If you choose the right color, it's the perfect fit for any grand party. Just take a look at this one.
The combination of gold, white, and silver is perfect, say, for an engagement party or birthday dinner with your loved ones.
And all I had to buy was some DIY wrapping paper and followed the simple step of making DIY tassel garlands. An elegant night is saved!
Follow the tutorial on cassiescroggins.com
Tissue Paper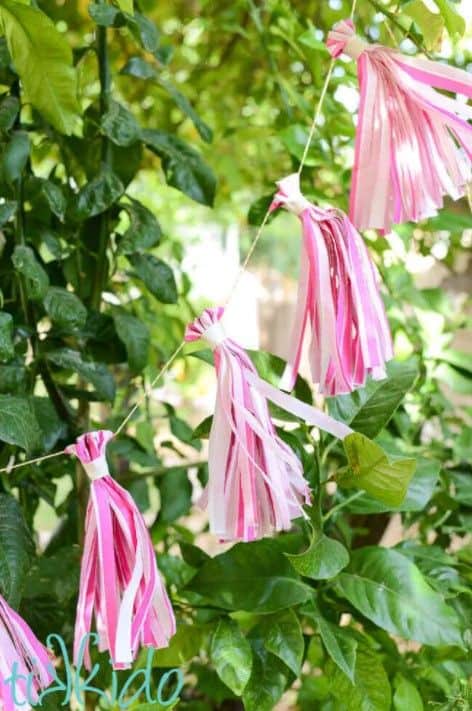 Now, if you would like a cheaper option, tissue paper works just fine for your tassel garland.
You can choose any tissue paper you want, with any color you want. Add some strings to hang it, or you can add some ribbon as well to make it prettier. Cheap and easy, yes, of course!
Tutorial: Tikkido
Metallic Garland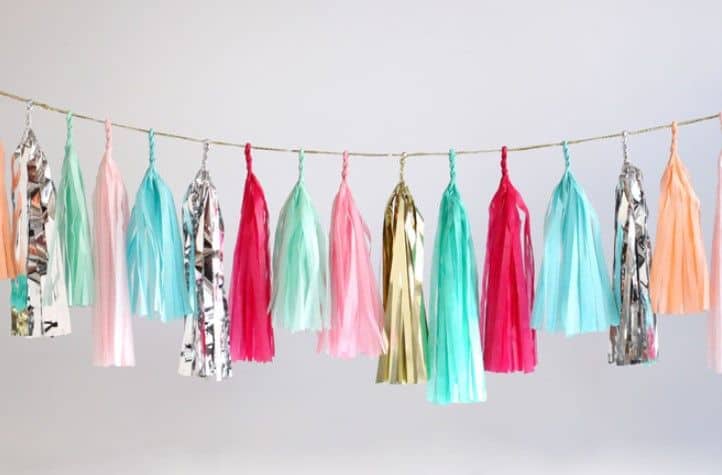 Need more color to make your party stand out? Try a different one! Metallic color can be the perfect choice for those who seek one-of-a-kind colors.
There are plenty of metallic colors that you choose. It's pretty and bold—definitely a statement piece to your party.
Follow the tutorial here
Shabby Chic Garland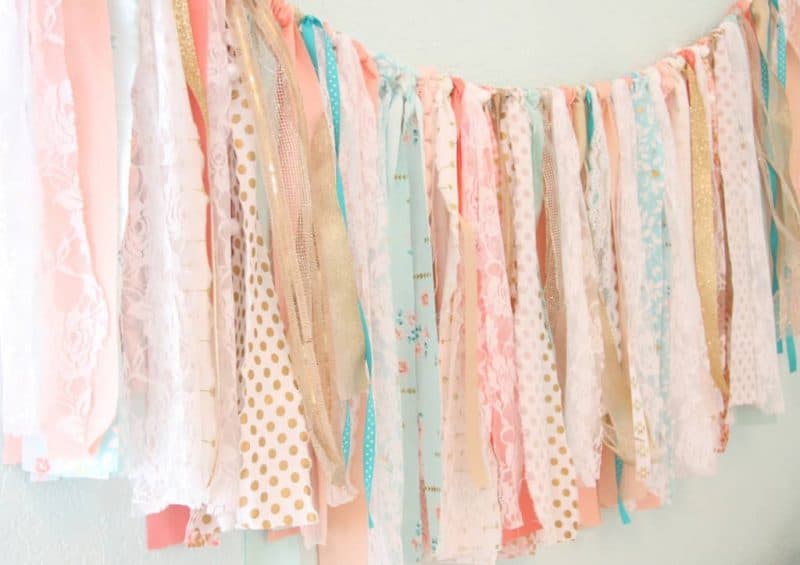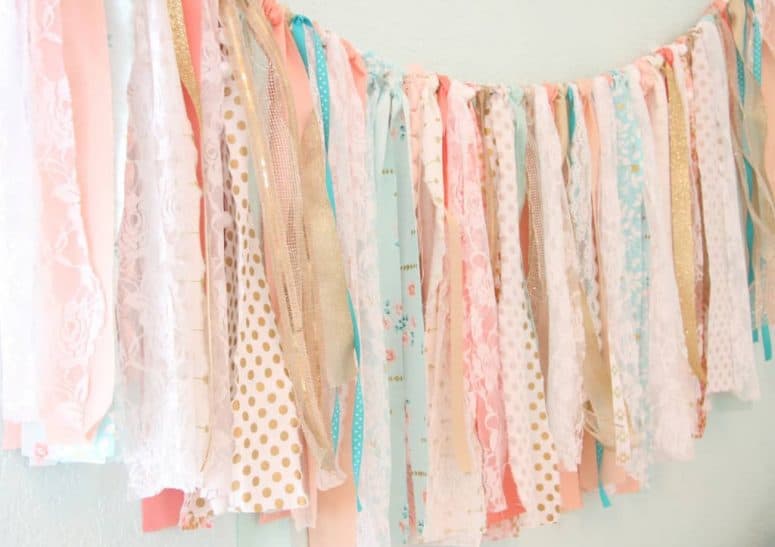 Forget about a party for a while? Who says that tassel garland cannot be for anything else?
With this shabby chic style, you can use it to decorate a nursery. It's calming, simple, and can be a centerpiece for the room.
Tutorial: Project Nursery
Ghost Garland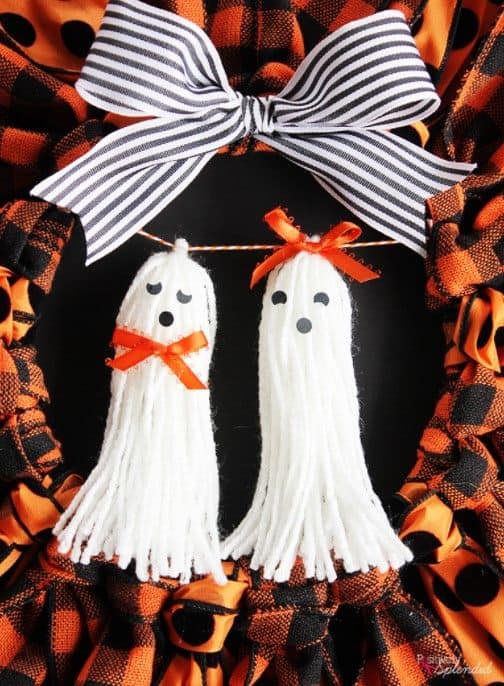 Are you having a Halloween party? Then this is for you! I love to craft things for Halloween, which might be the best and cutest choice for Halloween decoration.
You can use white yarn and add some stickers to form a face. Add some ribbons to make it prettier. And don't forget to match the color of Halloween, which is orange!
Tutorial: Positively Splendid
Patriotic Garland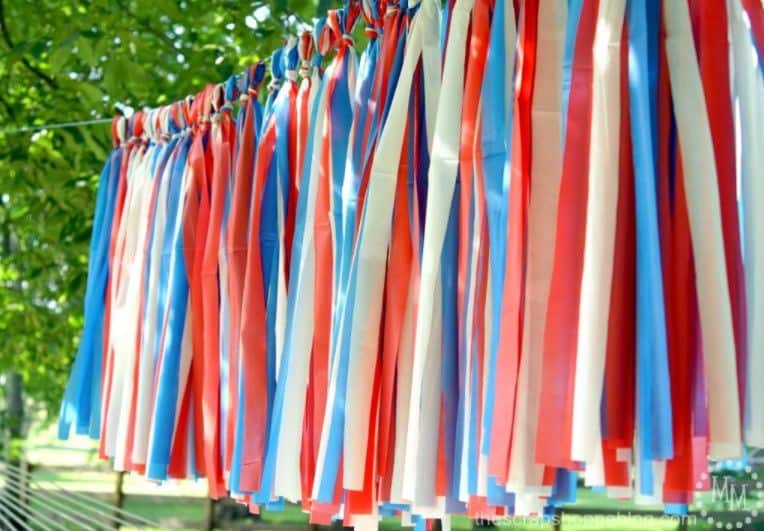 Now, I already said that DIY tassel garland is perfect for any party, right? And this includes an outdoor party. Perhaps the 4th of July celebration?
Yes, you definitely can decorate it with this DIY tassel garland. You just need to pick the color of the flag and mix it. Then, hang it in the garden. It's going to be super festive!
Tutorial: The Scrap Shoppe Blog
Tissue & Crepe Paper Garland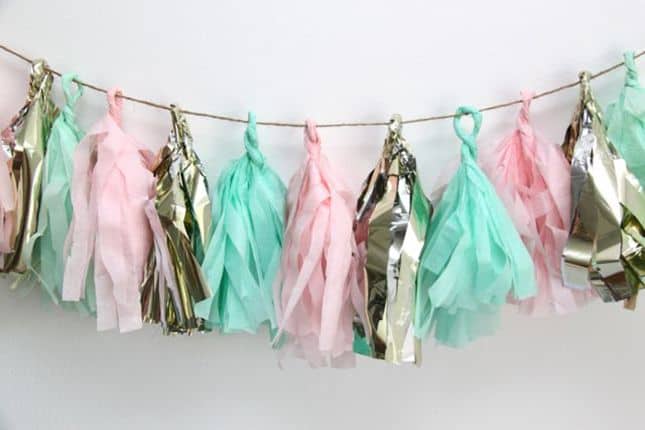 Another thing that I love about DIY tassel garland is, you can mix it with several materials.
Like this one, the combination of tissue and crepe paper can bring an extra boost and look to your party's decoration.
It's colorful, inexpensive, and, more importantly, reusable so that you can use it again anytime.
Tutorial: Smashed Peas and Carrot
Christmas Garland
Looking for a simple Christmas decoration? Here's your solution! This DIY tassel garland idea is perfect as it shapes like a Christmas tree. So, it represents the spirit of Christmas.
All you need is some green yarn and other things like a glue gun, any string choice for hanging garland, and some additional ornaments if you like. Hang it on the wall, and Christmas is here!
Tutorial: The Beetique Blog
Bead Garland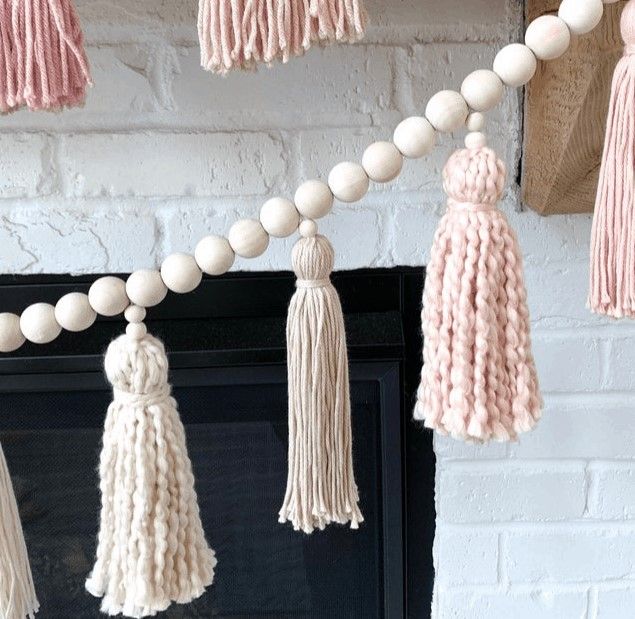 Bead garland is a quick and simple way to give your home decor a sense of chic style. In addition to some equipment that you need to make DIY tassel garland, you need wood beads.
You can string your beads onto the string then create the garland as a hanging ornament.
It is not only a wall decoration, but you can also put it somewhere else to make a pretty decoration.
Tutorial: Making Home Pretty
Halloween Garland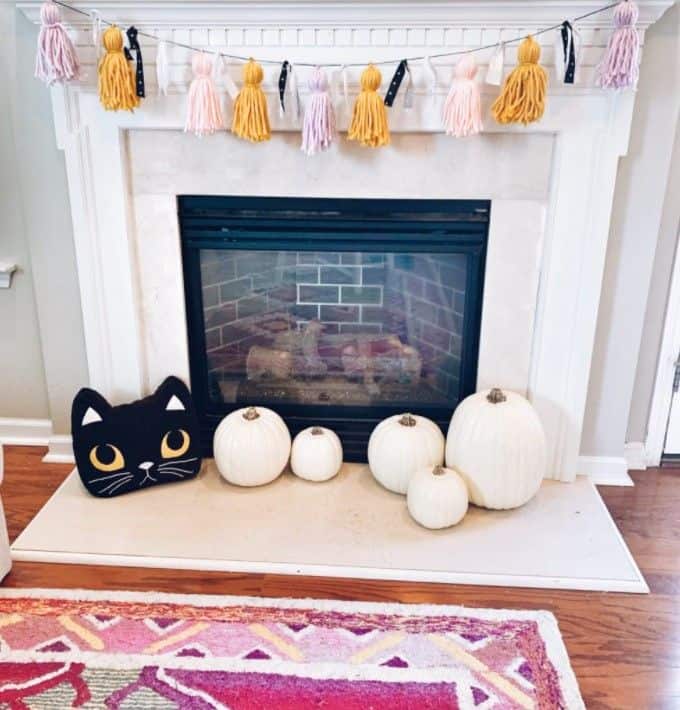 Trick or treat? Well, this DIY tassel garland is a treat to the eye because it's going to show a festive Halloween!
Easy and simple, you can add various pastel colors; hence the orange will pop up. But it will still mix nicely. You can hang this above the fireplace, and it will brighten your Halloween celebration!
Tutorial: At Home with Natalie
Tiered Garland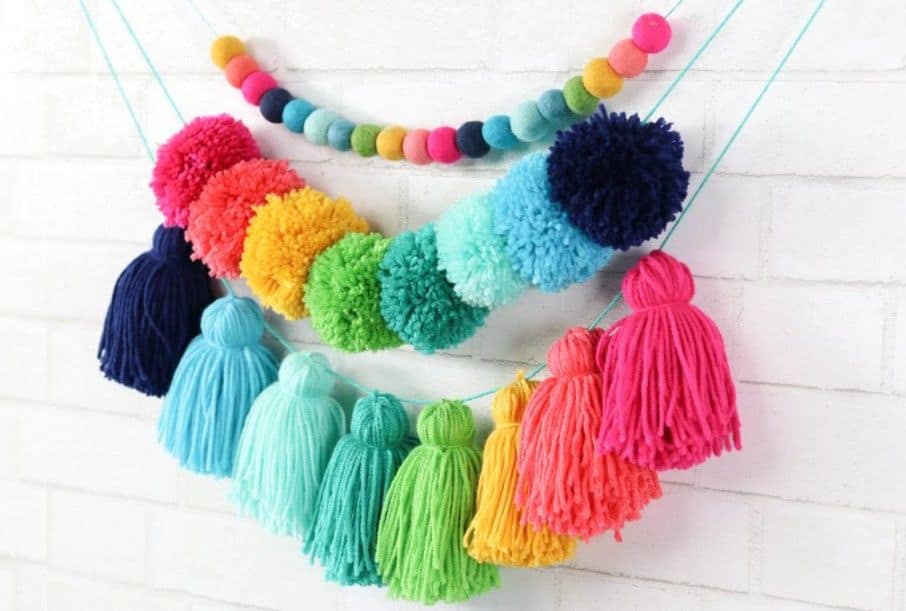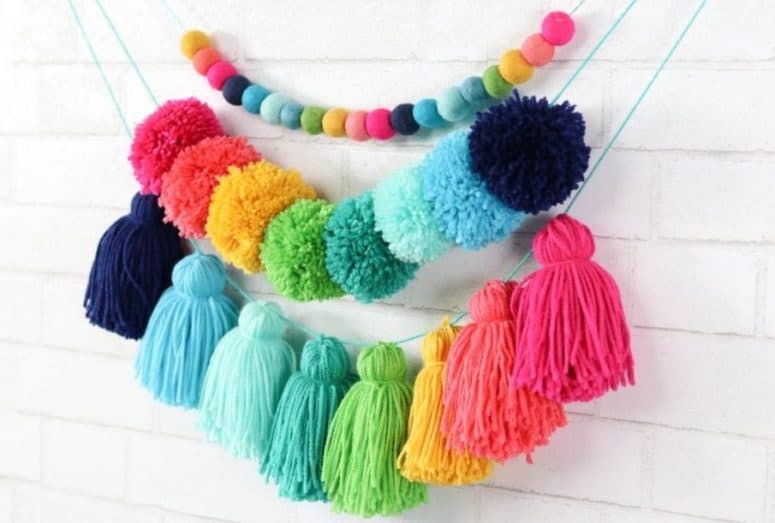 Unlike the other DIY tassel garland, you can try this if you are up for the challenge. This may need more advanced knitting skills and some tools like a pom-pom maker, but this is a pretty decoration if you want to try it.
The combination of tassel garland, pom-poms, and beads is cheerful and perfect for many festive parties. It will be a perfect decor for birthdays, wedding anniversaries, gender reveal, and many more.
Follow the tutorial on Sweet Red Poppy
Well, now that you know the DIY tassel garland. You can try it for your next parties and light it up. Happy crafting!