Don Pedro Brooklyn is reader-supported. When you buy through links on our site, we may earn an affiliate commission. Learn More
15 Effective Drywall Alternatives for Your Home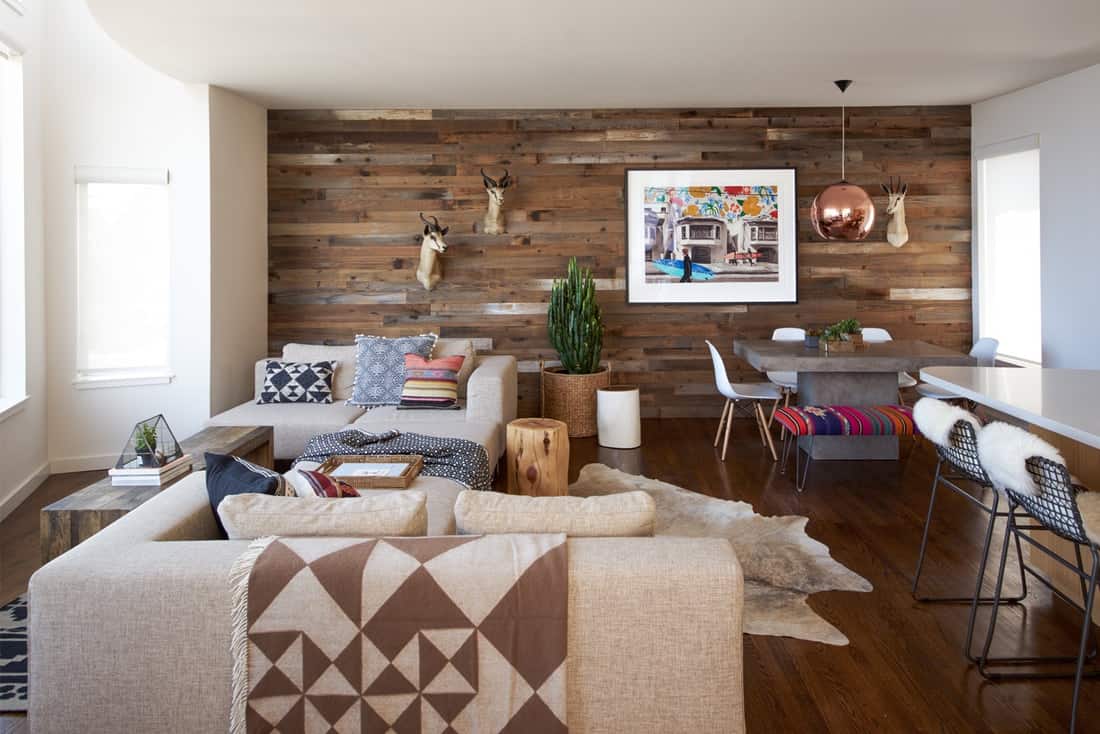 A large majority of people have walls made of drywall in their homes, but it doesn't always have to be this way. Yes, it's cheap and easy, but the reality is that there are a lot of issues with this type of wall material.
If you're building a new home or remodeling yours, you should check out these great drywall alternatives. Some may cost more or be more involved to install, but the final result could be more durable and valuable.
Go Modern by Using Sheet Wood Panels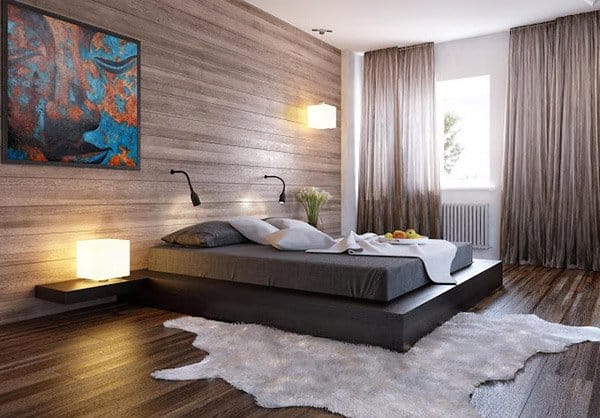 Sheet wood panels come in all different shapes and sizes. You can get oriented strand board, plywood, or fiberboard. It's actually cheaper than drywall in most cases, and as a bonus it's incredibly easy to install too.
You can leave it in its natural color for a rustic and authentic look or paint it your color of choice. If you're sold on the sheet wood panel look, check out this handy guide for installing it yourself.
Channel an Industrial Vibe With Concrete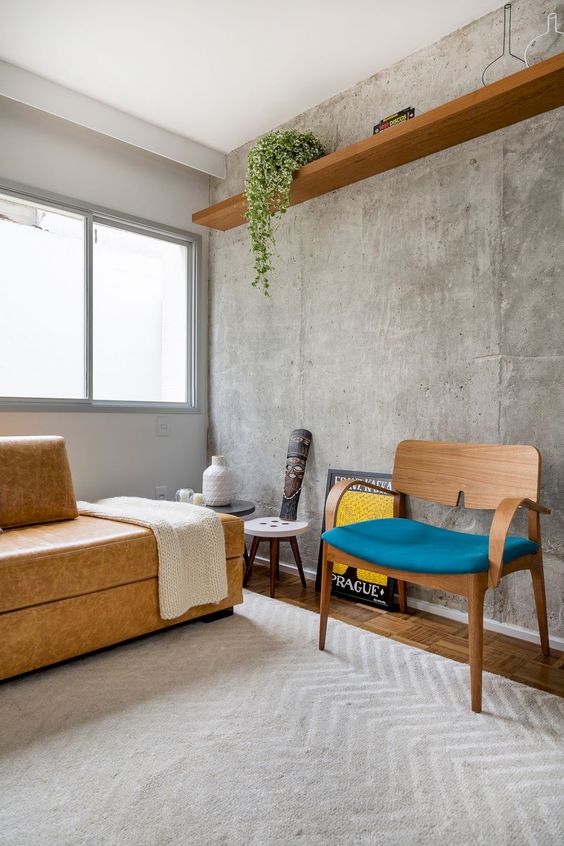 Concrete is the perfect drywall replacement idea if you're a fan of the modern and industrial look. It doesn't even need to come off as cold and impersonal, even though that's the bad reputation it sometimes gets.
When done right, concrete can be warm and charming and create a more intimate space. Look for different colors, sizes and designs of concrete blocks as they will have an impact on the finished look.
Reduce Noise With Lath and Wood Chip Clay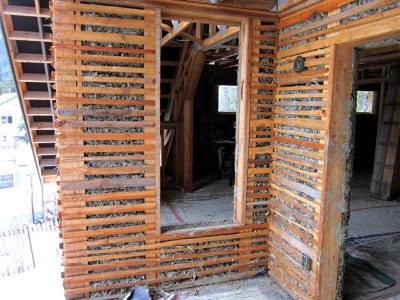 Lath and wood chip clay is an interesting combination for finishing basement walls without drywall, with one of the main benefits being that it reduces noise.
If you don't want to get the usual lath and plaster option that we'll explore later, this is the best bet for your home. The lath frame is simply filled in with bark-free wood chips and some clay.
Create an Accent Brick Wall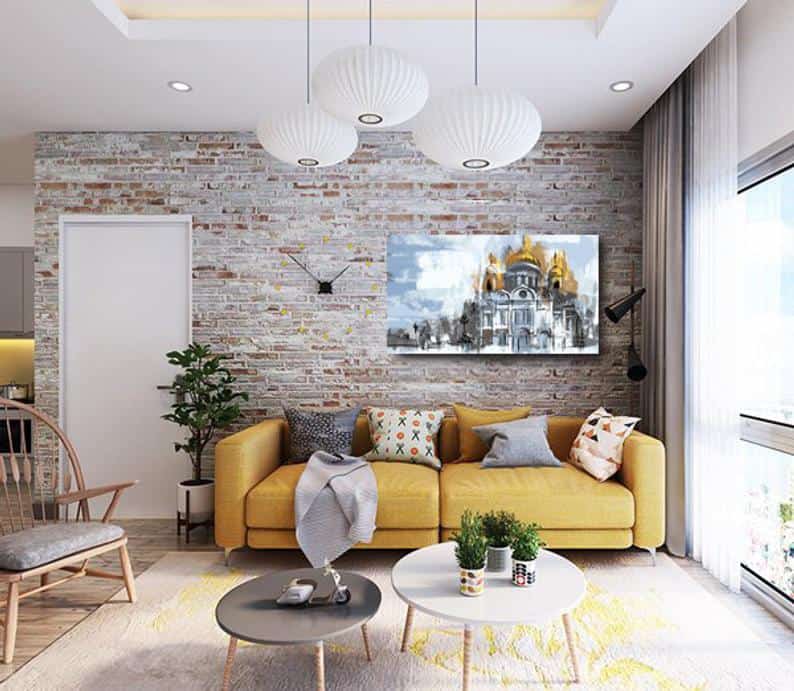 Everyone loves an exposed brick wall—I don't think it's just me. Whether you get just a brick accent wall or the whole home, it's a drywall substitute that can hugely increase the value of your home and its appeal.
With bricks, you actually have a lot more flexibility than the usual red bricks people think of. Design a brick wall that will give your home a wow effect that it could never have with drywall.
Plastic Panels Are Versatile and Low Maintenance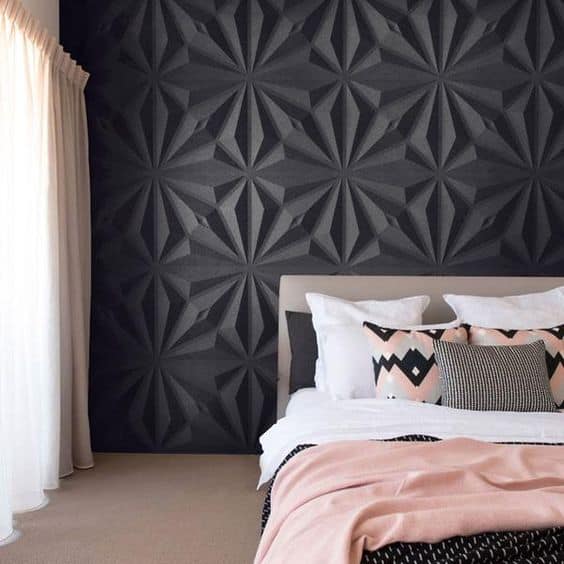 You can also install some plastic panels that are reinforced with fiberglass. You can set panels directly over the studs in your wall. The advantage of the plastic panel look is that if you have a high moisture environment, they can easily resist the water and moisture that ruins drywall.
They're also stain resistant, making it a perfect choice for kitchens, bathrooms, laundry rooms, or whole homes with kids or pets.
Use Fiberglass Reinforced Panels for a Durable Solution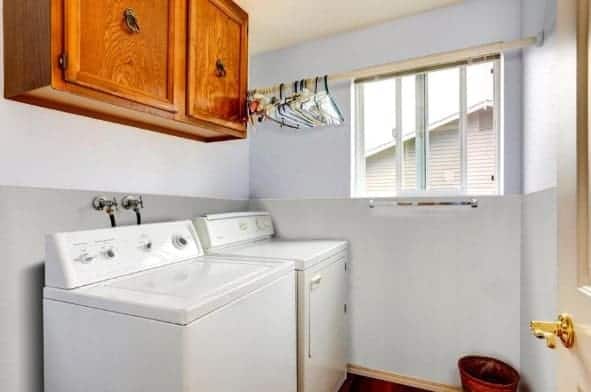 These are another type of plastic panels, that are in this case made from strong polyester resin. Although they are thin and flexible, they are actually very sturdy and durable thanks to the fiberglass reinforcement.
If you're looking for something scratch proof and durable for a drywall substitute, this is it. You can clean the panels easily and you can also avoid any mold or bacteria problems common with drywall.
Stay Organized Thanks to a Cork Wall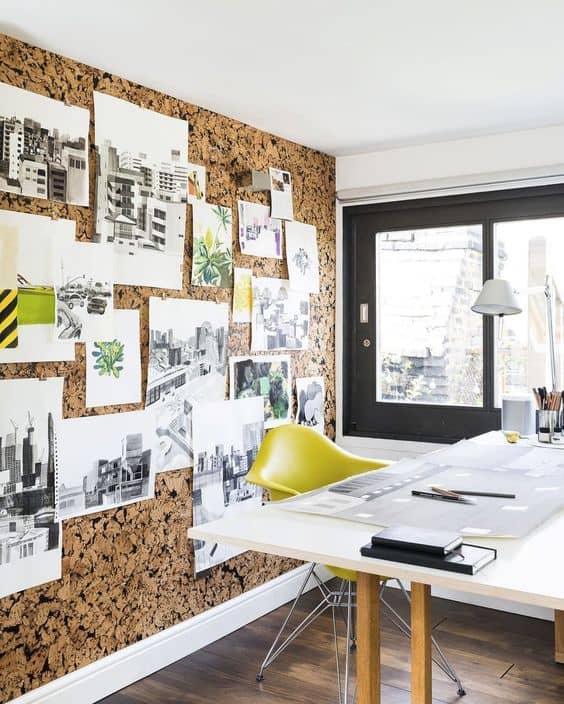 Corkboard is popular usually as an organization tool in a home office or kitchen. What if I told you that you could have an amazing full corkboard wall instead of drywall and it would be unique and gorgeous?
You can choose any thickness, style, shade and size and you can put it in any room you want. The result is a lovely wall with texture and style, and the earthy shade will make the room warmer.
Prevent Mold With Cement Boards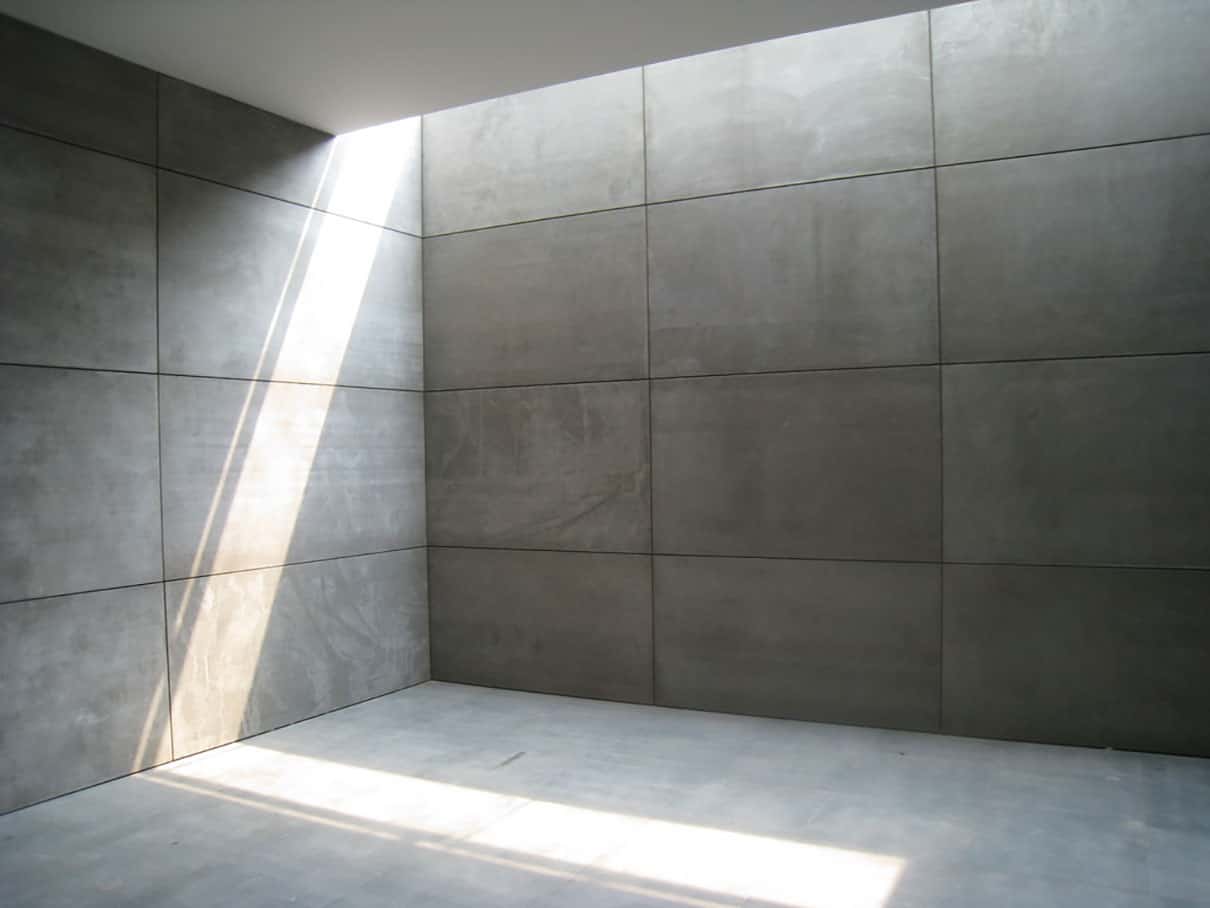 Another great drywall alternative is a cement board wall. Although this option will cost a bit more than drywall, it does have many benefits that could outweigh this negative. It's stronger and sturdier as well as being completely mold and moisture resistant.
You can put concrete boards up for one wall only or do the whole room or house. No matter what you choose, it's a real step up from drywall.
Do-It-Yourself Wahoo Walls in Basements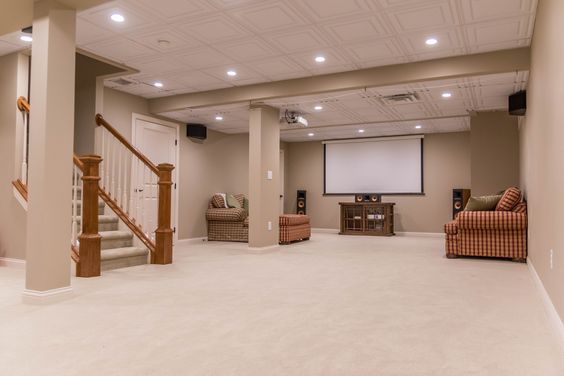 You might be wondering what a wahoo wall is. It's quite simple, it's just a type of DIY wall that people will usually use for finishing basement walls without drywall.
Wahoo walls are made from non-organic products and their core is expanded polystyrene. It's also yet another product on this list that's waterproof and mold resistant.
Embrace the Rustic Look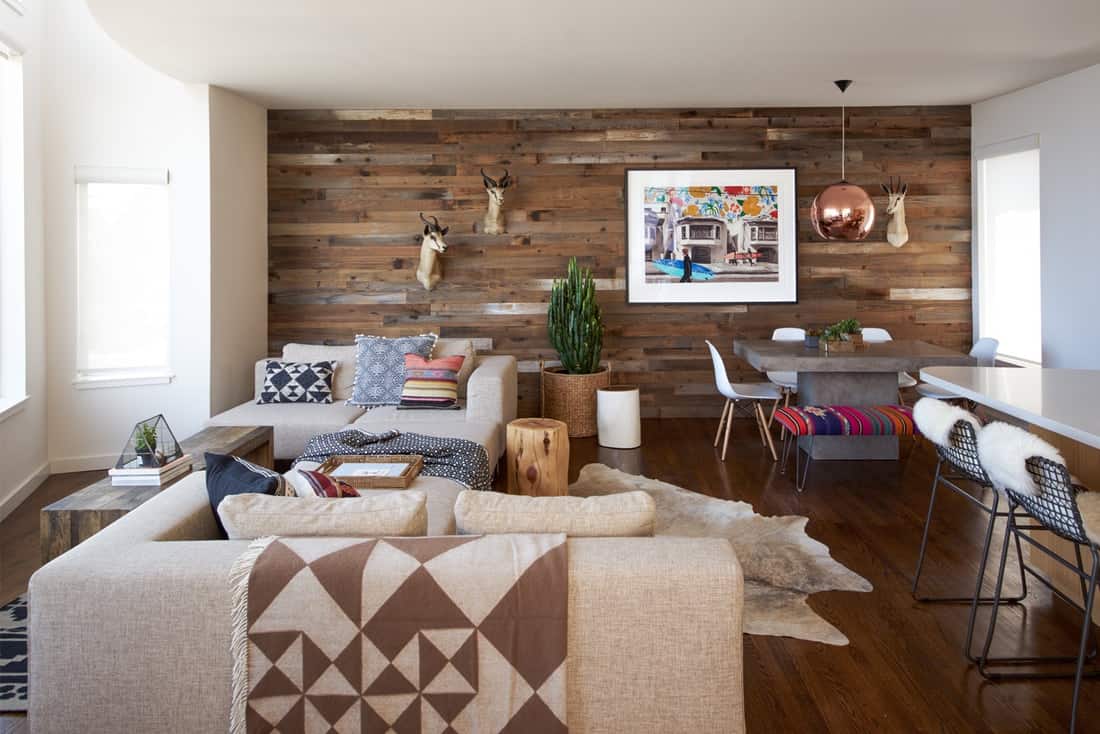 Wood is really popular in a lot of homes for a rustic and charming appearance, but it's usually used in flooring or ceilings. However, panelling walls with wooden planks can look really inviting and lovely.
There are a lot of different style options to choose from, although most installations are done in a tongue and groove style. Look for different types of wood, wood finishes and plank sizes to find the one that's perfect for you.
Consider Fiberglass Mat Gypsum Panels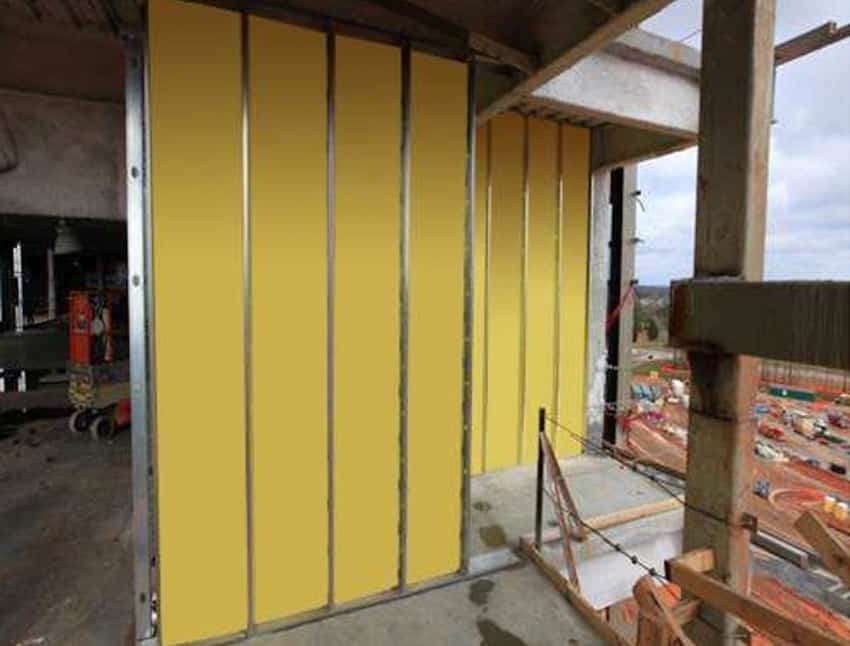 This drywall replacement is incredibly durable, resistant to mold, and reinforced with a non combustible inner panel. Once painted, it looks exactly like drywall so this is a great one to choose for that look.
Another bonus with this drywall substitute? It's a very sustainable model used by a lot of environmentally friendly building companies.
Go Old School With Lath and Plaster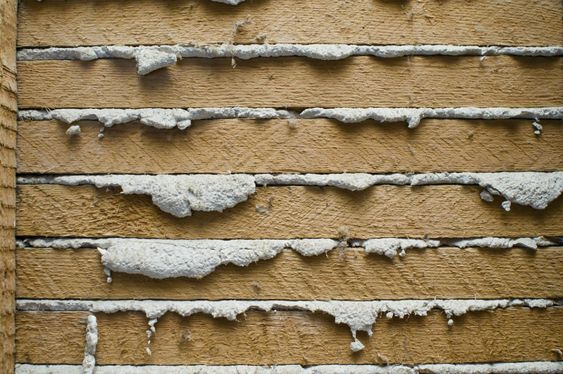 From the 1700s until the mid 20th century, lath and plaster was the material of choice for interior walls. It took a backseat to drywall in the 1950s. Lath and plaster is a lot quicker and smoother to install than it was, so it's a viable alternative.
As you can see in this image, it works by running wooden slats across the wall area, the lath, and then filling the cracks and crevices with gypsum plaster.
Use a Wall Finishing System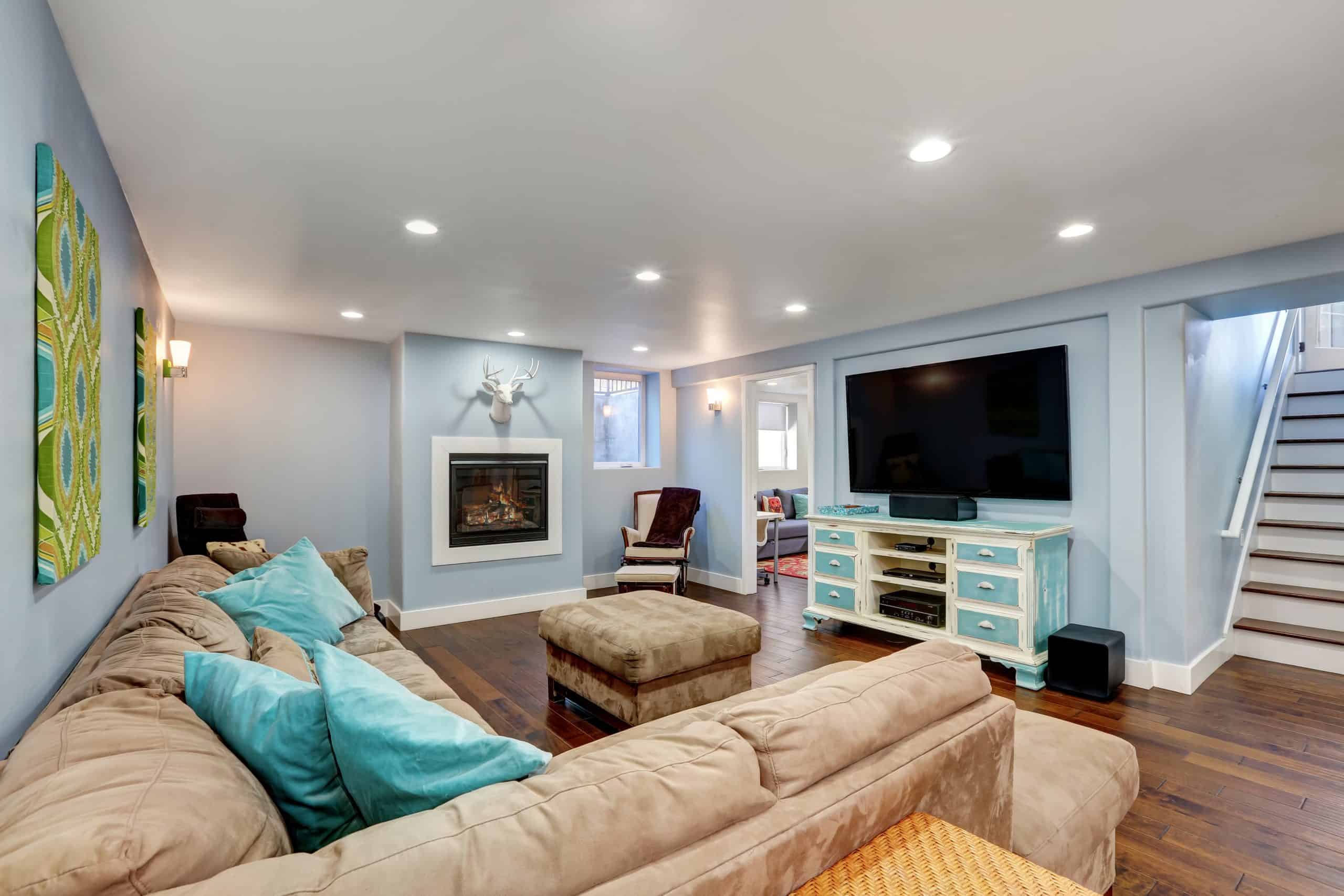 A wall finishing system is mostly used in the context of a proprietary basement finishing system. It consists of pre-designed or pre-cut wall panels that are mold resistant.
The downside with this method is that it's usually a bit pricier and cannot be installed at home by yourself. However, if it seems like a good option for your home, there's more information about this drywall substitute here.
Look for Veneer Plaster Walls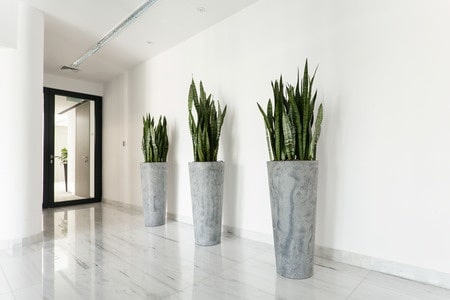 Veneer plaster is the closest alternative to drywall out of all the other possible options. It has a lot of the same benefits, but it's actually even easier and less complicated to install. That makes it an attractive choice for a lot of homeowners.
What you need to know with this method, though, is that it can be incredibly time consuming, possibly the longest method on this list. Read here for all its advantages over drywall.
Be Unique by Installing Pegboard Walls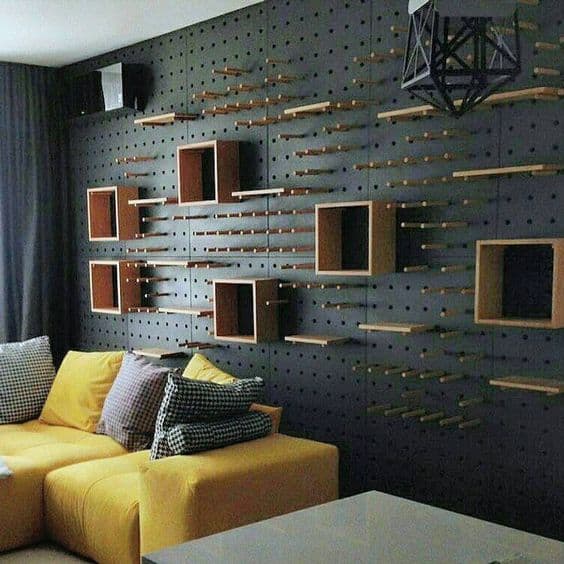 When you think of pegboard, you might be thinking of what you have in the shed or basement workspace. It can actually be used as a great alternative for drywall though, anywhere in the house, and it's guaranteed to be unique.
As you can see, it's also excellent for decorating since you can just use the peg holes for your frames, shelves and more. Make your space stand out with this option.
Final Thoughts
There are a lot of negatives with drywall that causes people to look for alternatives. It's messy and creates a lot of dust when installing. It also shows all of its flaws and it can be impossible to get a wall completely smooth with drywall. Any ding or scratch is immediately visible.
It's also not great for high moisture environments and can easily breed mold if your house experiences any leaks or water damage.
Luckily, you're not stuck with drywall as your only option. Any of these 15 alternatives can give you a more flawless and durable wall, making your house more beautiful and valuable.