Don Pedro Brooklyn is reader-supported. When you buy through links on our site, we may earn an affiliate commission. Learn More
11 Beautiful Living Room Ideas With Plants
What's a better way to breathe life into your living space than to add plants? Decorating your home with plants makes it look and feel way brighter and livelier. It's a perfect way to decorate since a single plant can make a significant change in the way your room looks and feels.
But there's a difference between just placing plants all over and creating a cohesive decorative space with them. So here are 11 ways you can make your living room look beautiful with plants.
A Three-Piece Hanging Planter Looks Modern and Chic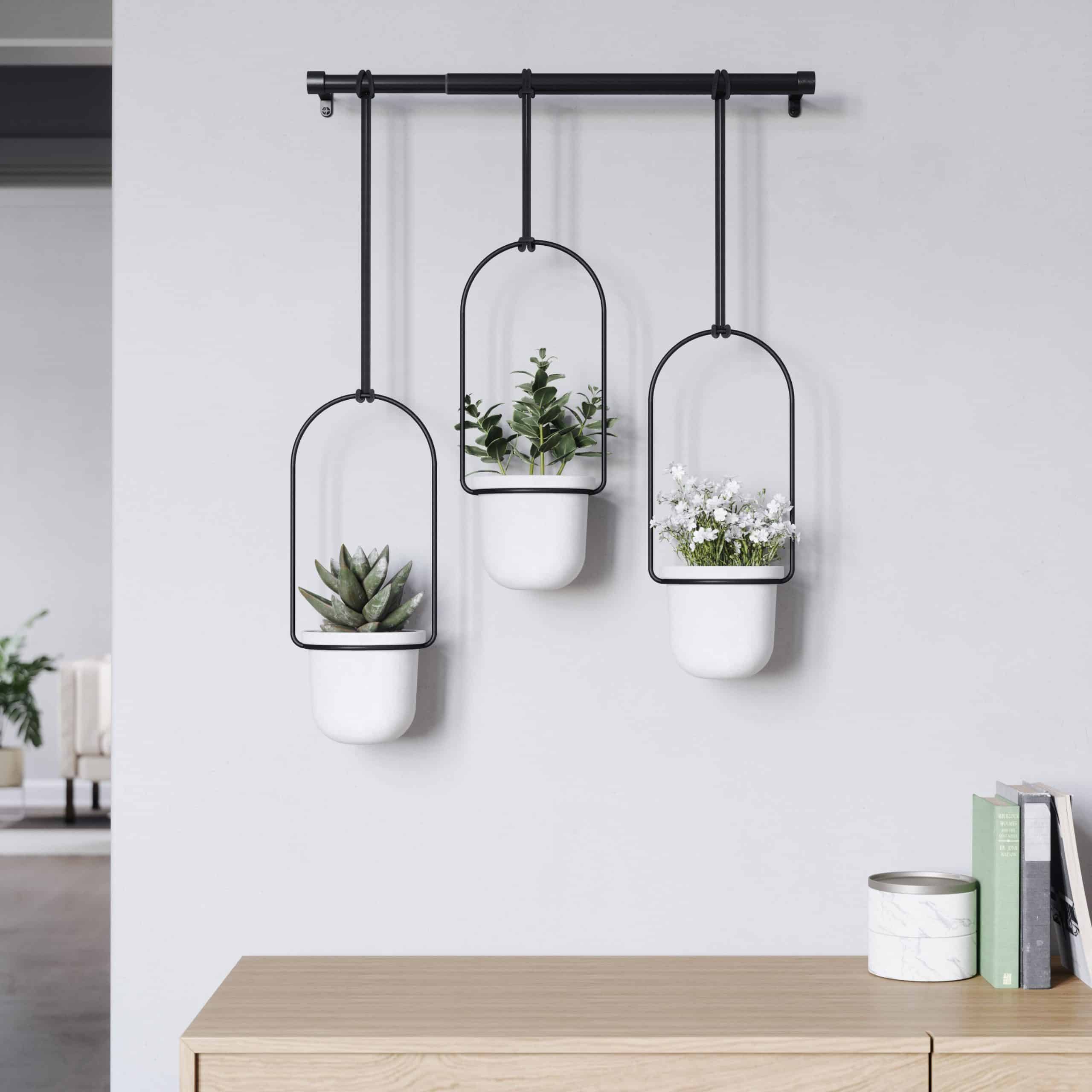 When you're a plant lover, but don't have a lot of space in your home, getting a hanging planter is an excellent choice. That way you can decorate your living room as you please, without feeling restricted by space.
This three-piece hanging planter is a great example of a hanging planter that looks chic and modern. It's ideal if you're someone who loves herbs since they fit this planter perfectly. A great way to add an aromatic touch to your living room.
.
An Oversized Pot Planter Is a Bold Choice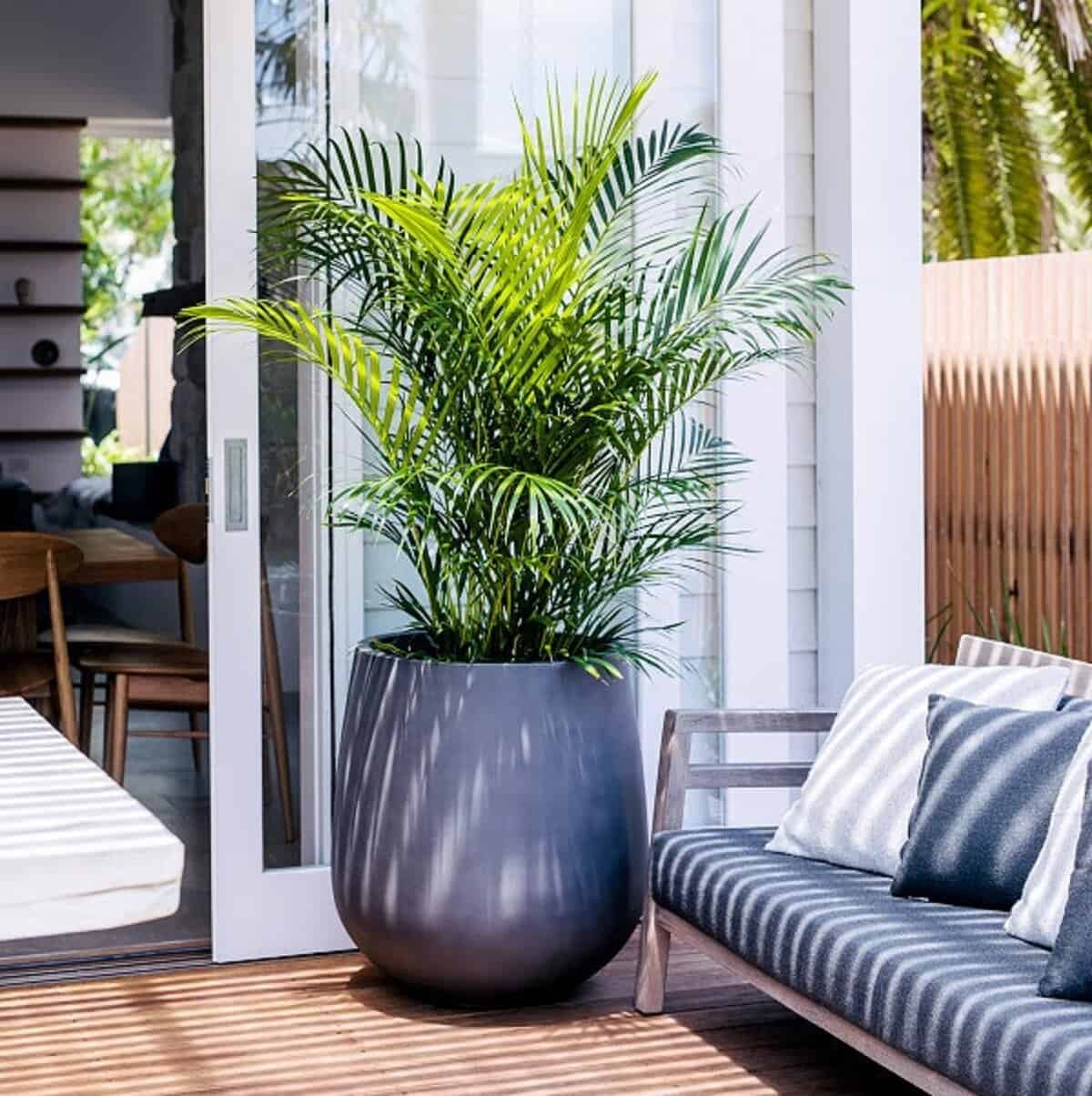 If you're thinking of decorating your living room with plants but are a newbie when it comes to plant care, getting a single plant can also be a good idea. It can still be impactful when you're decorating. Opting in for a bigger plant, and an oversized pot planter is a great look for a living room.
Oversized pot planters are a bold choice as their size draws attention. And in some places, less really is more. So you don't need an entire jungle in your living room to create an impact.
This Grecian Looking Pot Planter Is a Stunning Piece of Decor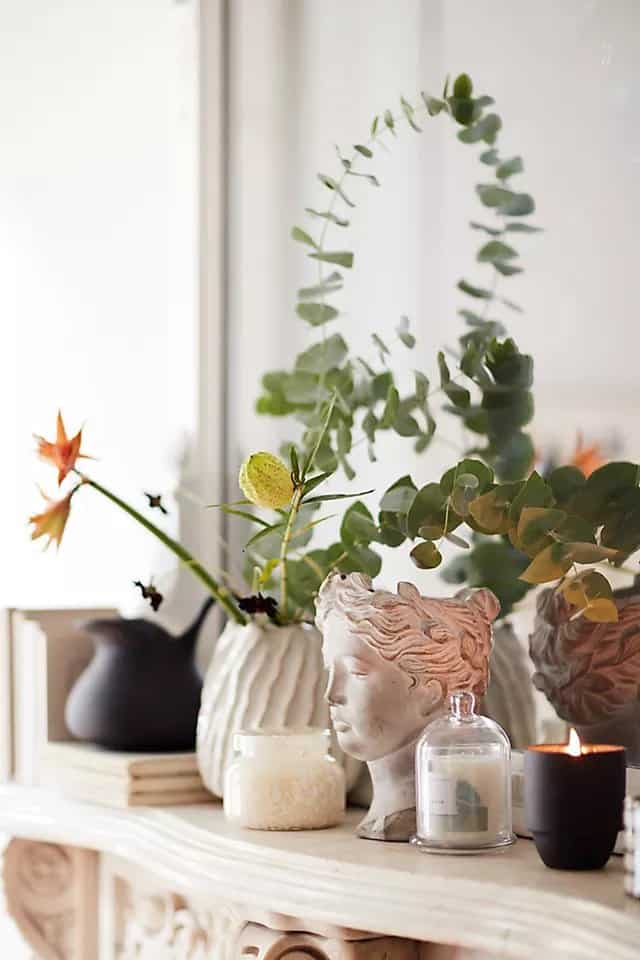 Investing in a plant potter that also doubles as a piece of decor on its own can be revolutionary for a home. This Grecian-looking pot that hints at a neoclassical art style is the perfect example of one.
This pot does wonders on its own. But when you add in a plant you can create a stunning combination. It can be combined with other types of decor to create a visually appealing outcome that can't help but elevate your living room.
A Multi-Tier Planter Will Create a Beautiful Indoor Garden in Your Living Room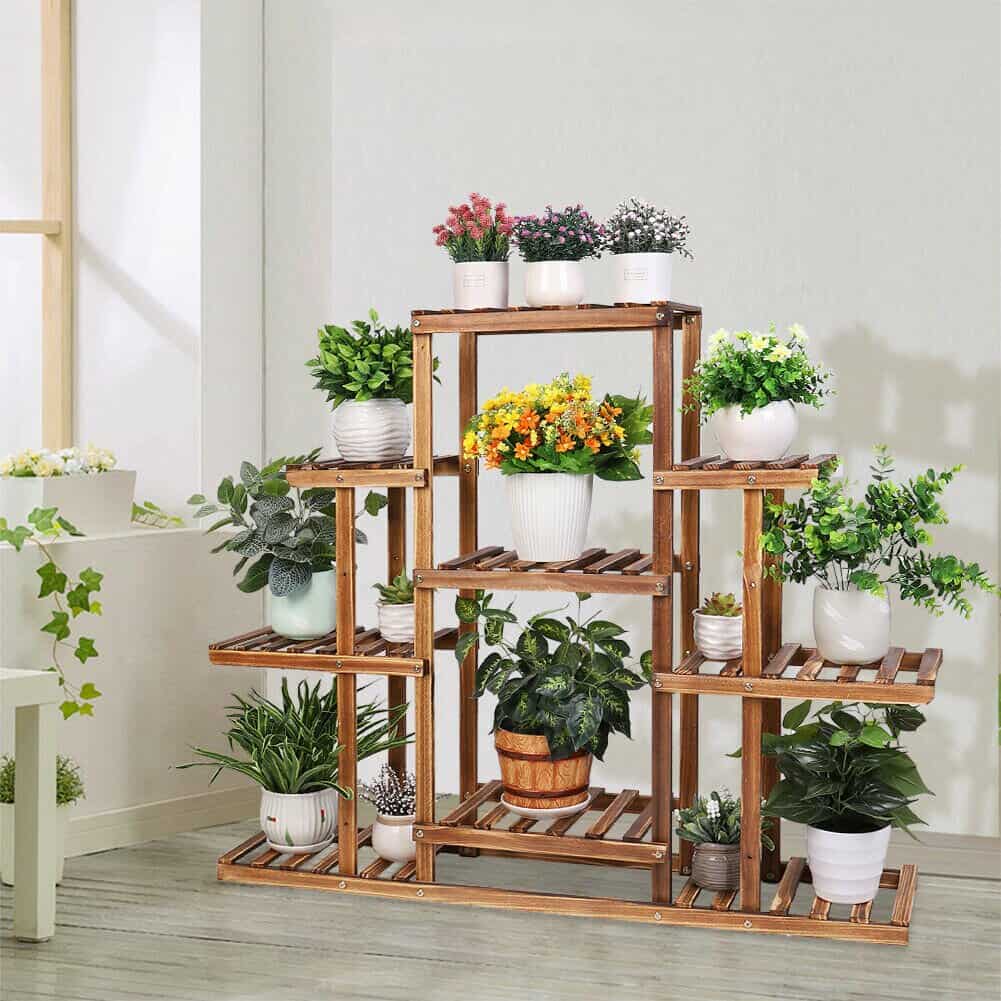 Being a plant lover can be possible even indoors. You don't need to give up on your love of plants if you don't have a garden. Indoor plants in a living room can create a majestic look, especially when they're combined.
And this multi-tier planter can do just that for you. Its 6 tiers allow you to place up to 13 flower pots of different shapes and sizes. This will make your living room feel like a garden, in the best way possible, bringing a piece of the great outdoors right into your home,
A Ceramic Pot Is a Sophisticated Choice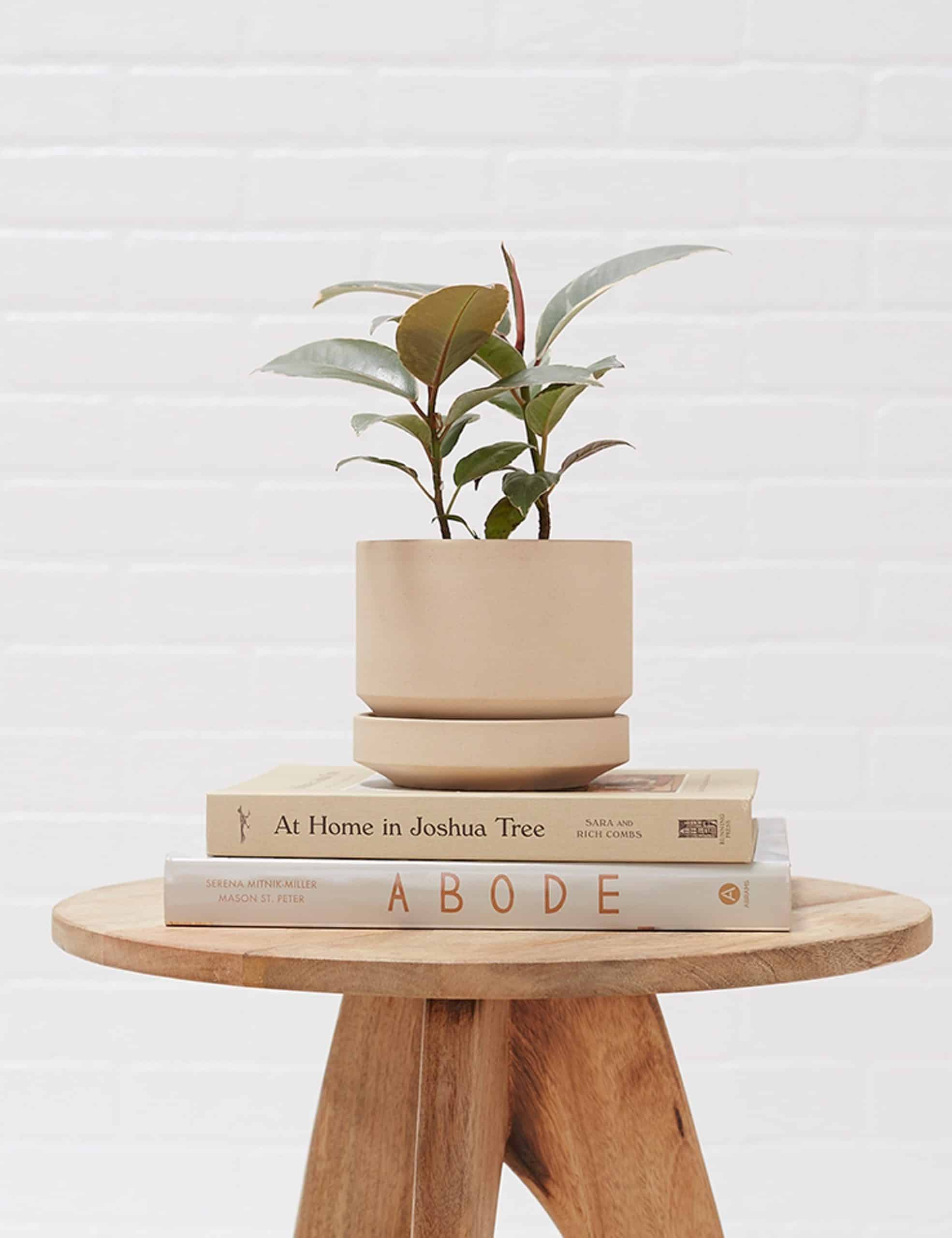 There's something about certain ceramics that can't help but look posh. Getting the right ceramic pot can make your plant look expensive and in turn your living room luxurious.
Finding the right ceramic pot for your plant can be a tough choice with all those options coming around. But this planter can be the solution. It's a sleek, sophisticated choice that will thrive in any living room, no matter the style.
Succulents Are a Stylish Plant Option That's Easy to Maintain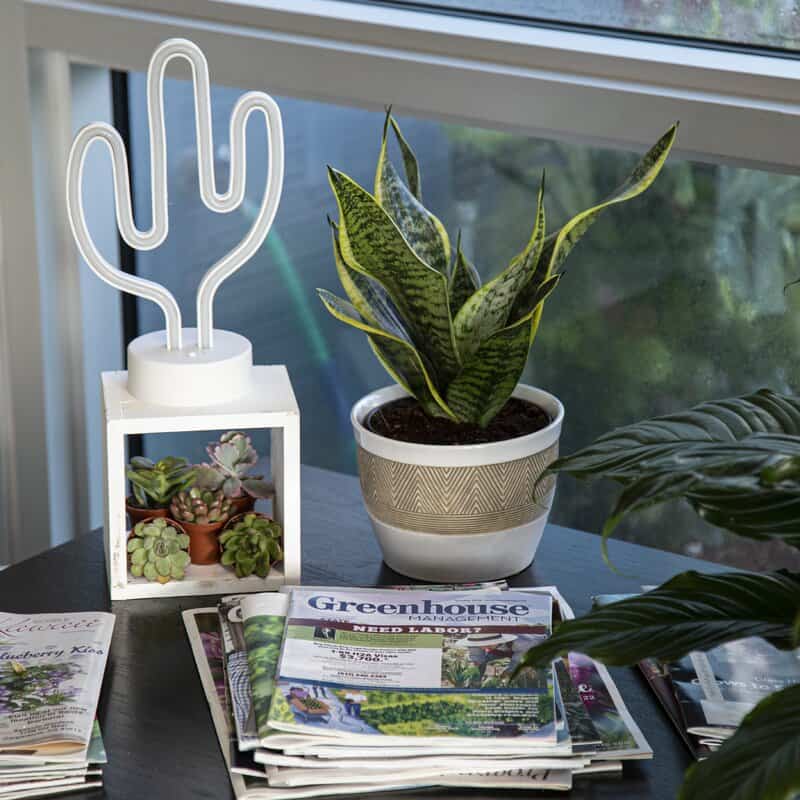 Being a beginner in the plant world is overwhelming. There are so many plant options with many different requirements it's quite easy to feel lost. But don't fret! There are great plant options that look good, while also being super beginner-friendly.
Succulents are a great example of those. They don't need to be watered often and are generally super easy to maintain. But they also come in many different shapes and sizes which is ideal when you just want to mix and match with your decor.
These Metal Plant Stands Add a Modern Touch to Every Home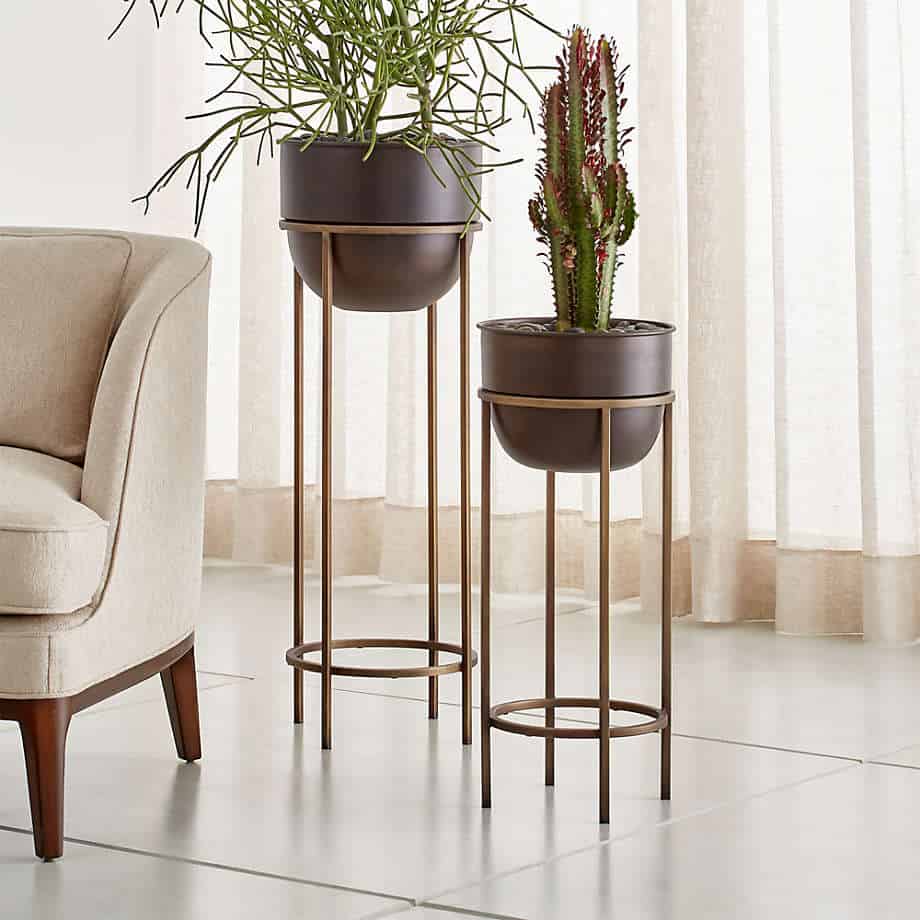 Plants can make a great accent in your living room. You can accentuate them well by putting them in a plant stand so that even if they're on the smaller side of things, they can make an impact in your living room.
This metal planter will do just that, while also adding a modern edge to your living space with its design. It's simple but efficient. And it's a great example of how beautifully plants soften angular shapes. A harmonious combination indeed.
Your Living Room Corners Don't Have To Be Empty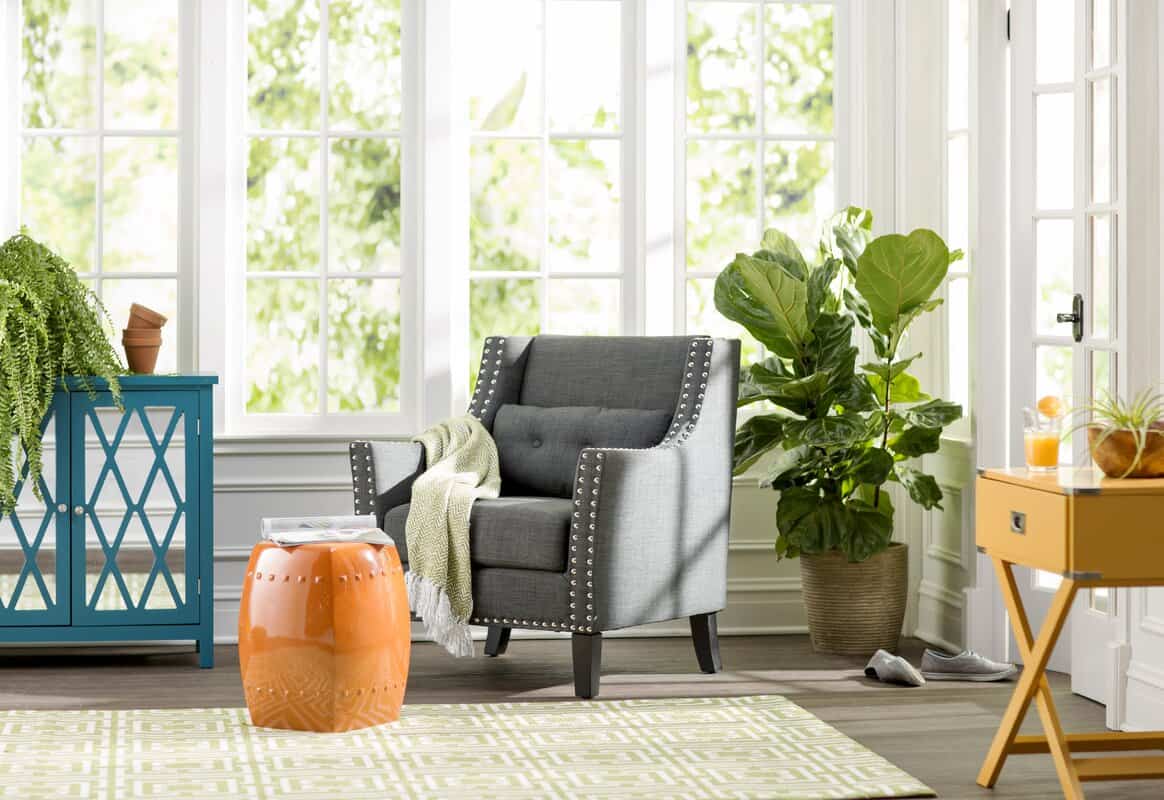 When you're thinking of living room ideas with plants, it can be a bit tricky to decide on all the right placements. But as much as living room spaces love plants that can be a centerpiece, plants can look equally as dashing in the corners of your room.

It's a perfect spot for plants that love sunlight if your home has a corner window. But regardless, adding a plant to a living room corner is a great way to enrich your living room without them being the focal point.
Hanging Pot Planters Are an Adorable Addition To Every Home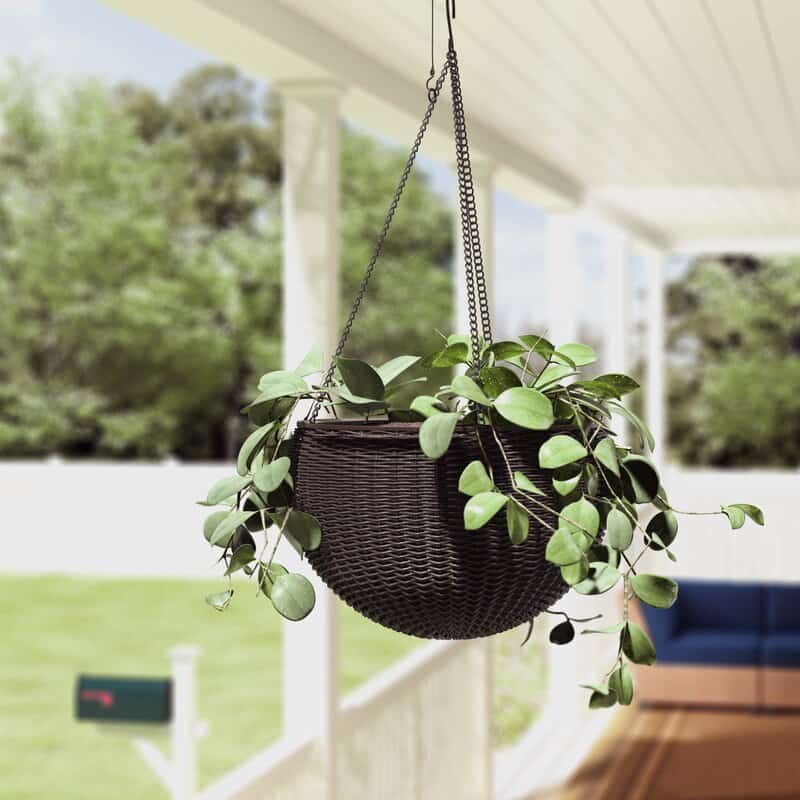 There's a special charm to a hanging pot planter. They add a homely touch to every home they're in. But they're not your usual, conventional choice. Which shouldn't be the case!
Putting up a hanging pot planter in your home will add a level of coziness inside. It's an adorable addition to your living space. And they're also a great option when you don't have much space, but still want that thrilling feel of nature a plant can bring.
These Metallic Pot Planters Are a Great Contemporary Decor Piece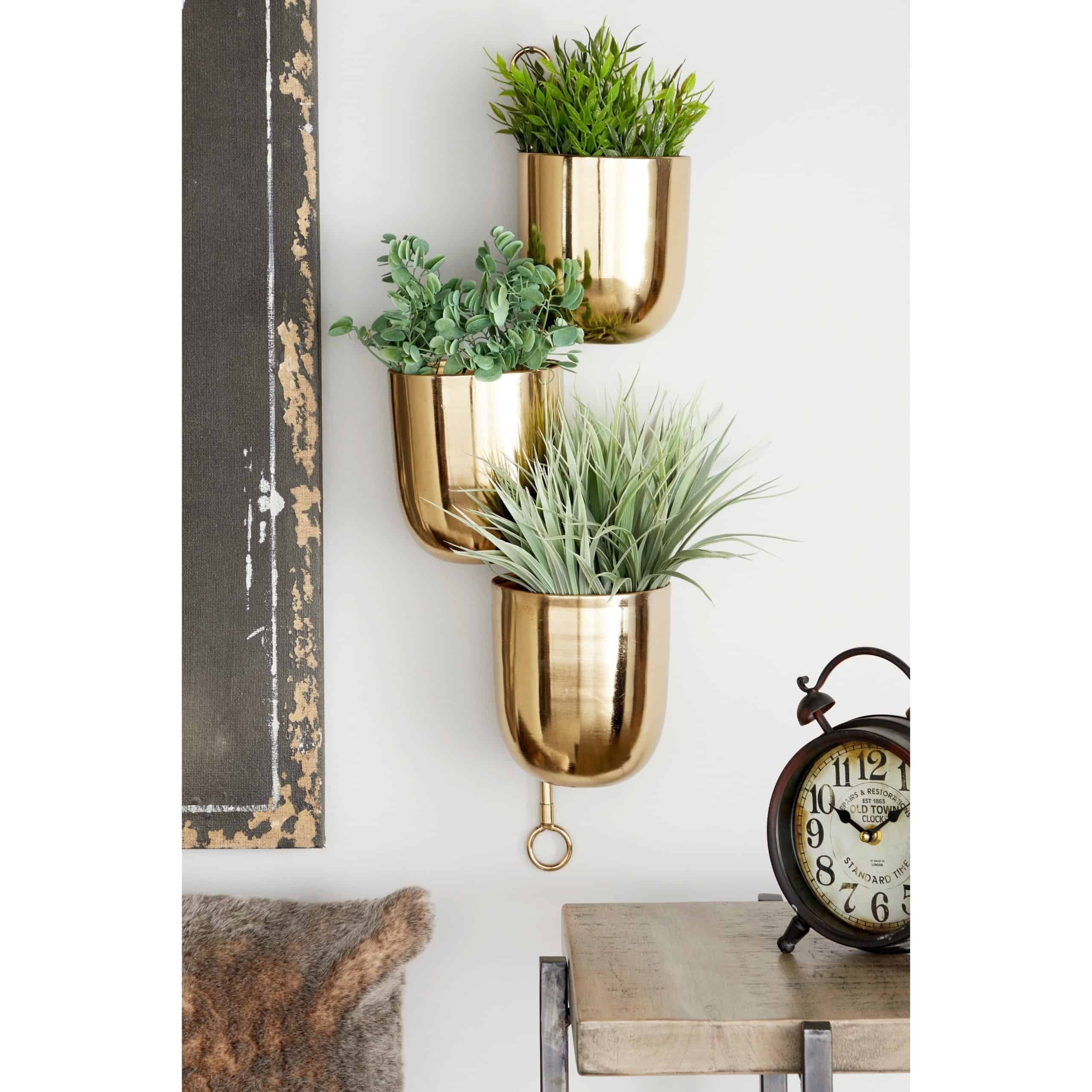 If you're searching for a way to display your plants that will add some additional pizazz to your living room, getting a pot that makes a statement is a great way to do so.
These glamorous pot planters are a great example of that. They're an exciting contemporary piece that will turn heads for sure. Combining the metallic gold with an organic plant green will create a wonderful harmony in your living room. These pot planters are also quite adjustable, allowing for some versatility when it comes to displaying plants.
Consider a Fake Plant if You Don't Have a Lot of Time on Your Hands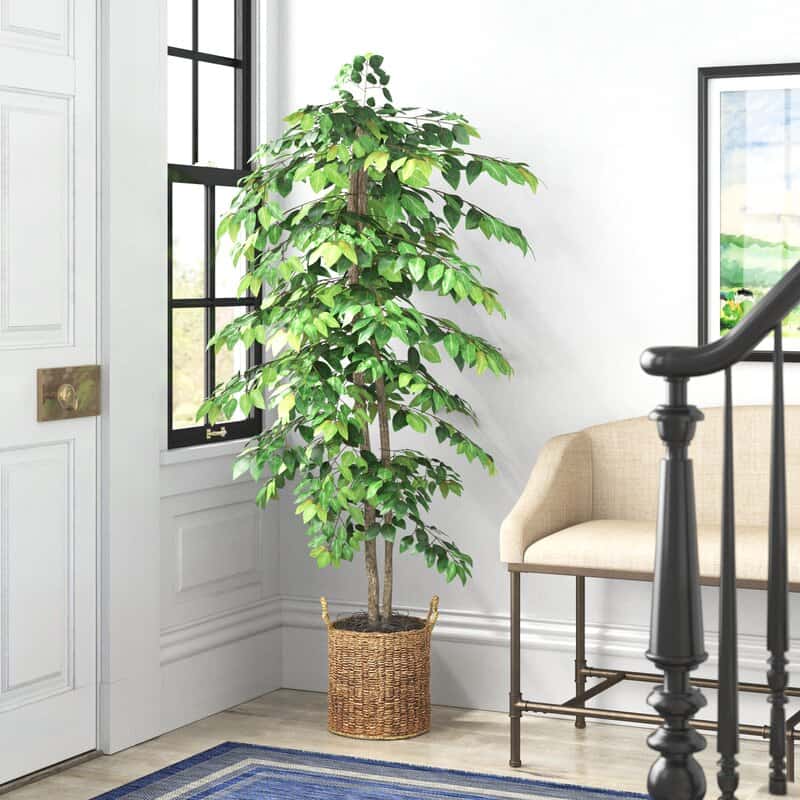 Maybe you like the look of a plant, but are very busy and don't have enough time to cater to one. Or maybe your apartment isn't ideally placed, and there's not enough sunlight for a plant to grow well. No matter the reason, don't worry, fake plants can do just fine!
Choosing a realistic-looking fake plant for your home can be a great decision. It's a lot less messy, with a lot less hassle, while still adding a beautiful touch to your home. And now, you even have to worry about arranging your plants, since they don't need any sunlight. Just put them where you please!
Summary
Plants are wonderful means of decor. They're vibrant, beautiful, and add a certain liveliness to your living space. It's one of the oldest ways of decorating, and for a reason too. But deciding on how to display your plants to fit well with the rest of your home can be tricky.
But as you can see, it's not an impossible task! With these ideas, you might find some proper inspiration on how and where to display your green friends. And we wish you the best of luck. Happy shopping!