Don Pedro Brooklyn is reader-supported. When you buy through links on our site, we may earn an affiliate commission. Learn More
Walk-in VS Reach-in Closet Style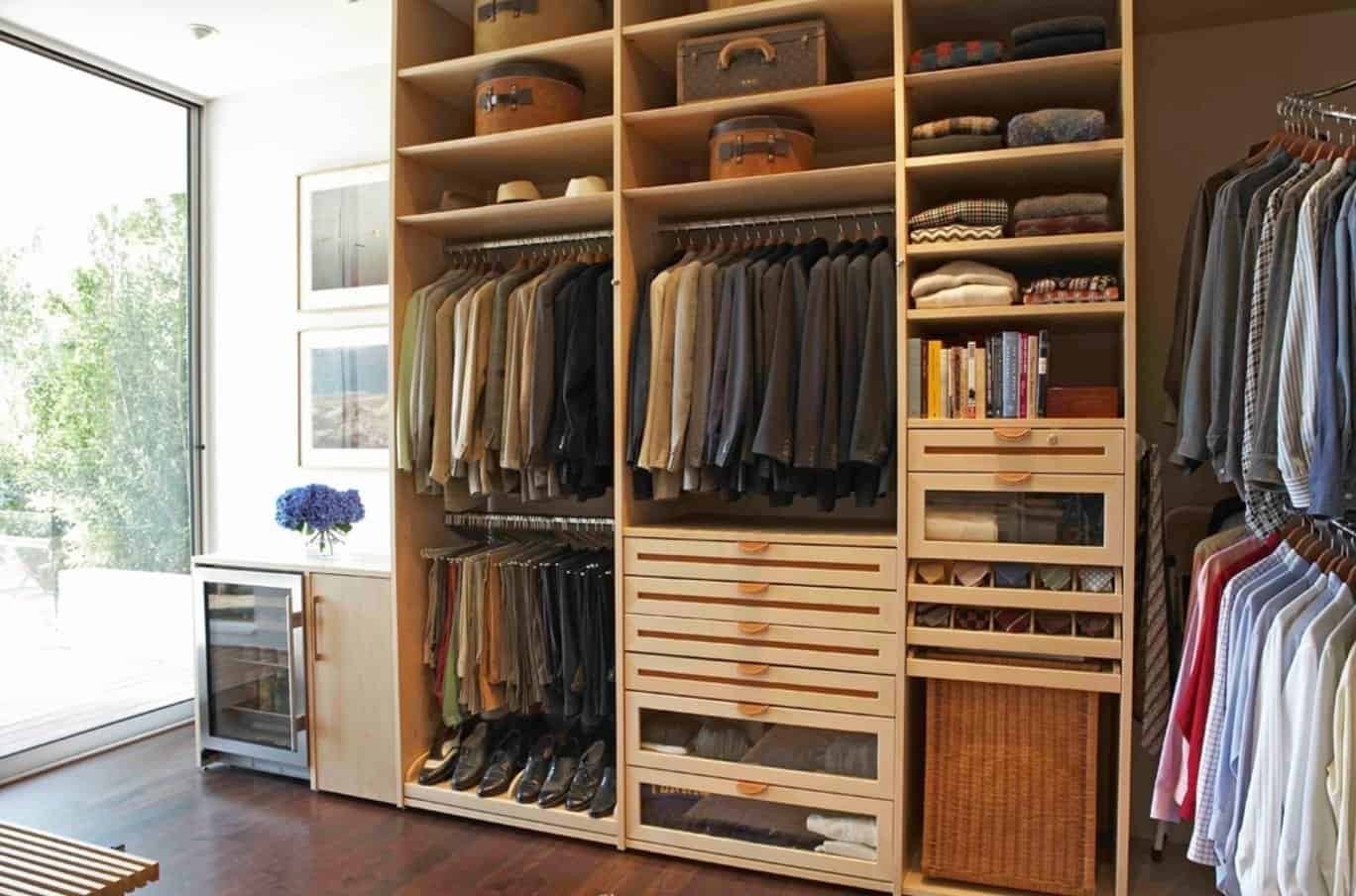 Closet types in general can be divided into three types: walk-in closet, reach-in closet, and wardrobe. The main function of all types of closet is to keep our belonging safe and arranged like clothes and shoes.
In some houses, closets are built in a rather small space; however, in other houses the closets are made in a larger space so it can become a walk-in closet.
A walk-in closet allows people to enjoy the experience of choosing the perfect outfit for the day.
More importantly, walk-in closet's design is not limited to time and era because each of walk-in closets have its own unique qualities that you may prefer.
Keep reading to know more about closet style and we will also provide some closet designs for each type.
1. Walk-in Closet Style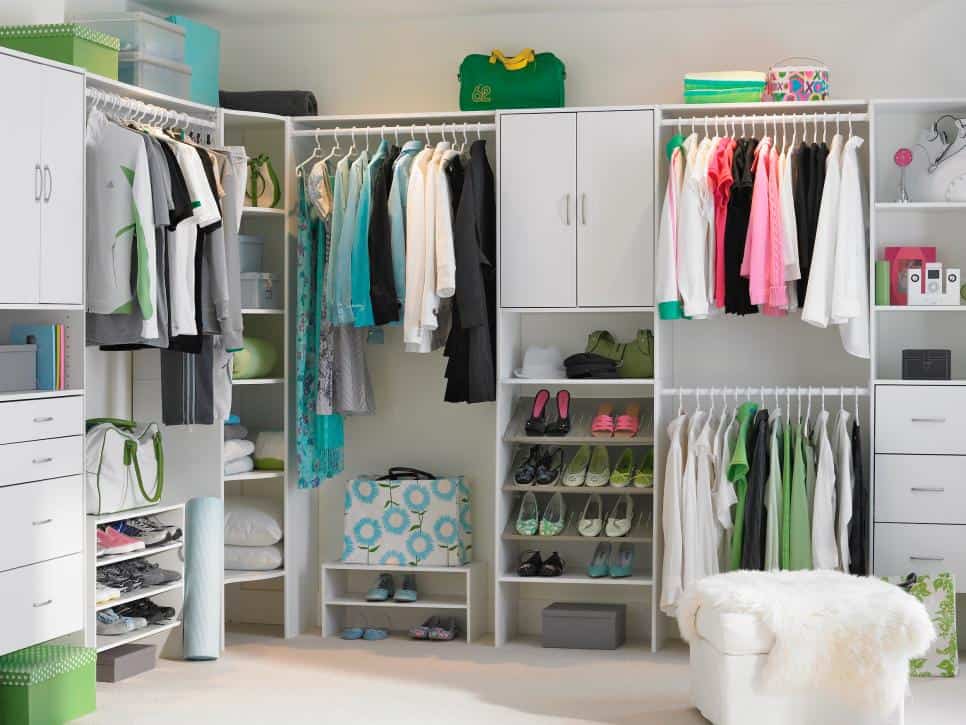 In general, a walk in closet needs a larger area to make. A large space allows people to install the closet on whether both side walls in the room or to the rear wall only. Each wall is available for either a closet or a mirror depends on people's preference.
Small Walk-in Closet Style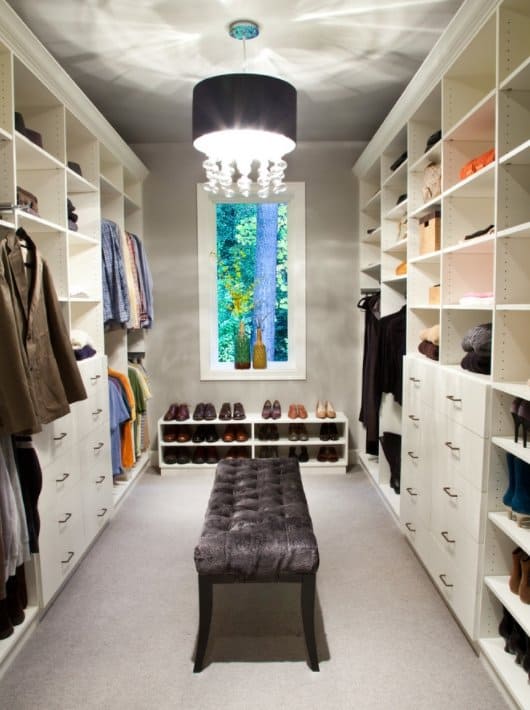 Another style of a walk-in closet is using a small room almost half of the size of the room.
It is commonly found in bedroom suites since it takes a larger space than the simple walk-in closet due to the number of storage available for this style.
Usually, this style comes with extra space allocated for dressing or extra vanity.
Walk-in Closet Organizers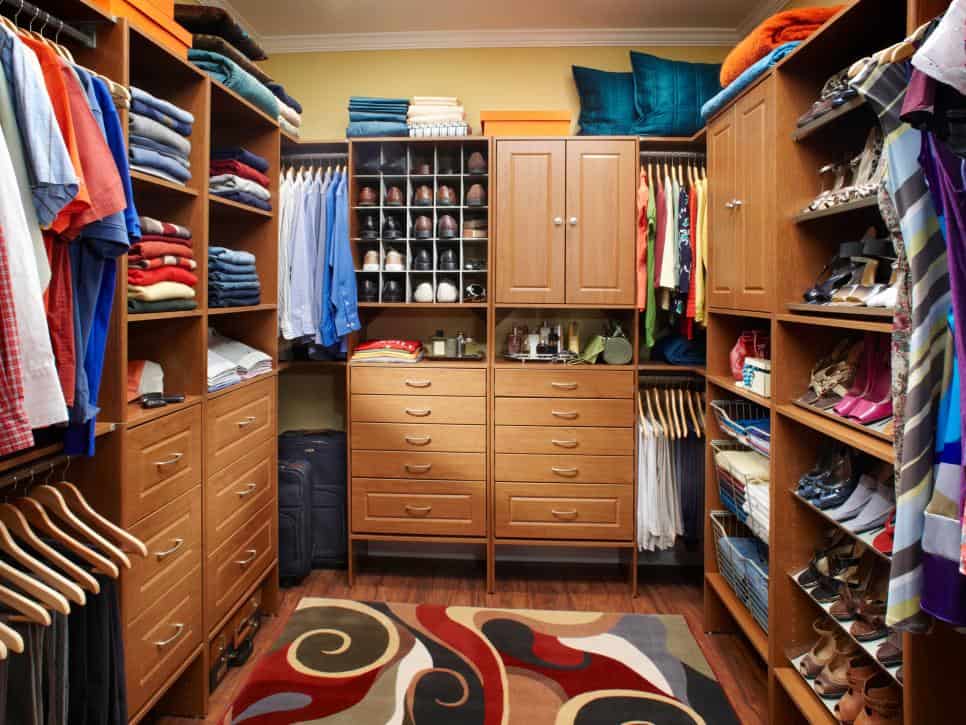 A walk-in closet can keep your clothes, shoes and some other stuff organized; that is why a lot of people choose to have it.
However, due to its function, a walk-in closet takes up much space. Even so, it is still beneficial as a big storage for your belonging.
Walk-in Closet Designs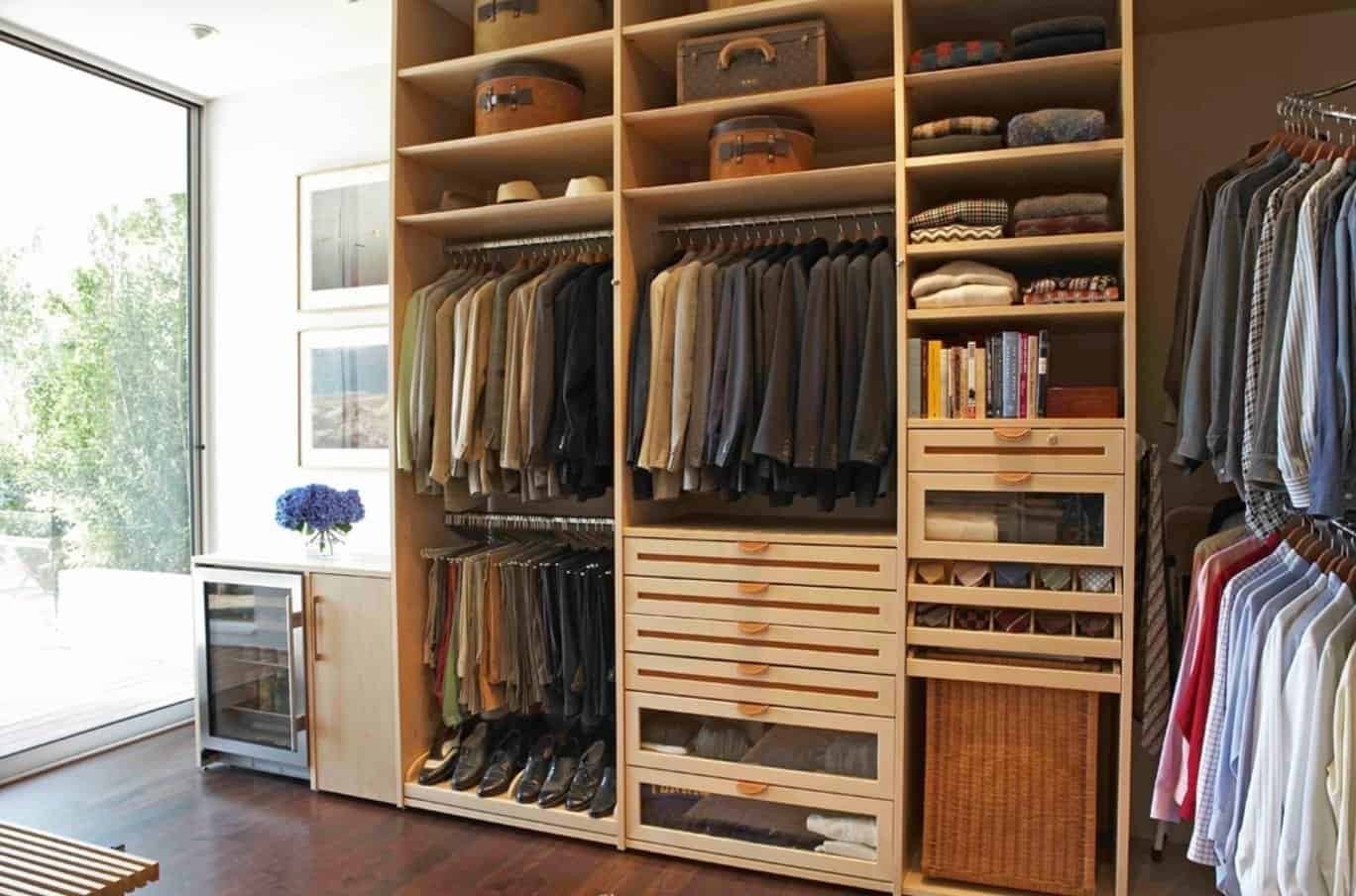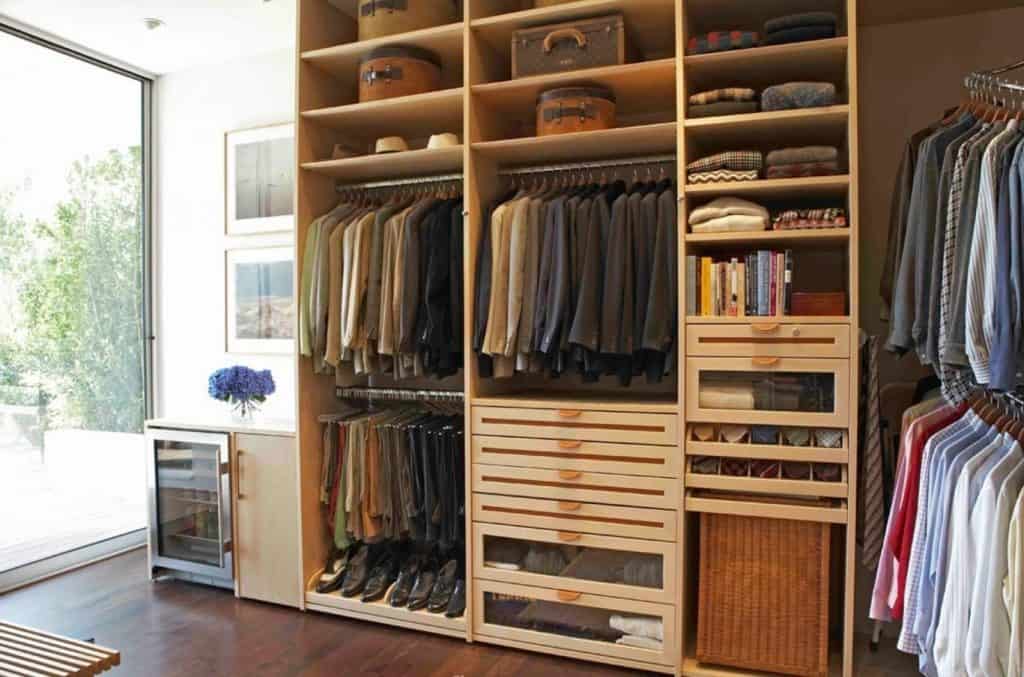 Designs of walk-in closet vary in its size and style. The most common size for a closet is 6 ½ feet in order to be accessible, even more when people desires an additional center island to maximize the function of the walk-in closet.
It can be harsh to decide the angle and corners because it is a bit tricky. The storage capability of a walk-in closet has to be maximized as well.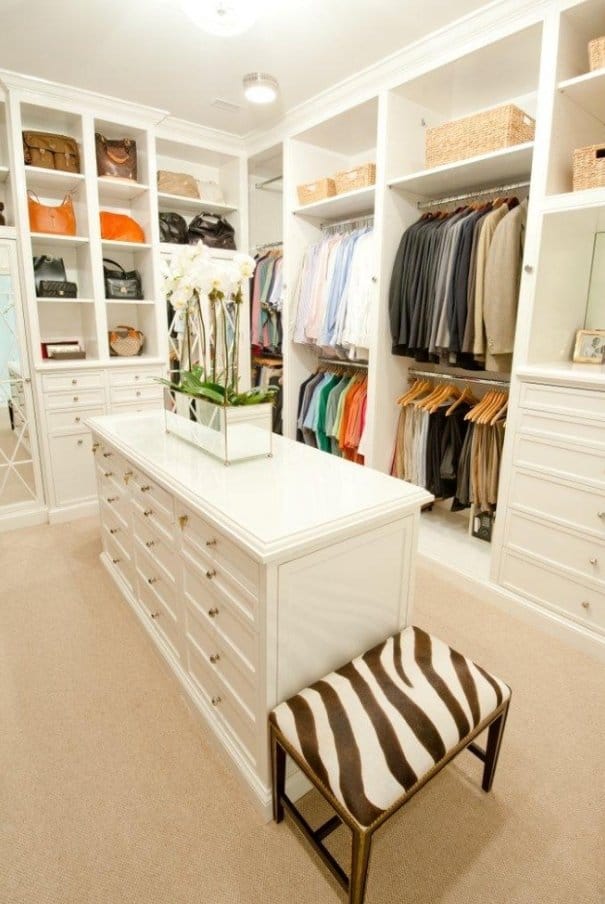 Keep in mind the corners and angles in a walk-in closet can be difficult. Besides, it requires proper usage for ideal storage capability.
Walk-in Closet Systems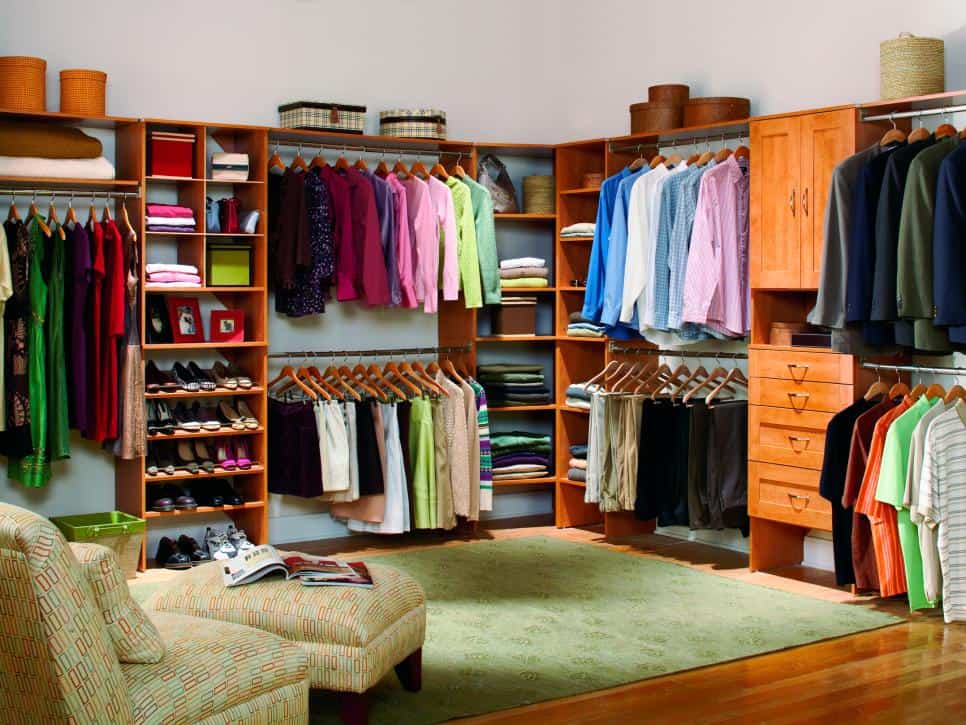 Some people are doing it wrong.
According to an expert of closet style, Kay Wade, some are hanging rod all the way around the closet. This is a bad decision because it wastes spaces that could have been used for more storage.
One of the tips that she is sharing is a shoe rack make the closet bigger and more open.
2. Reach-in Closet Style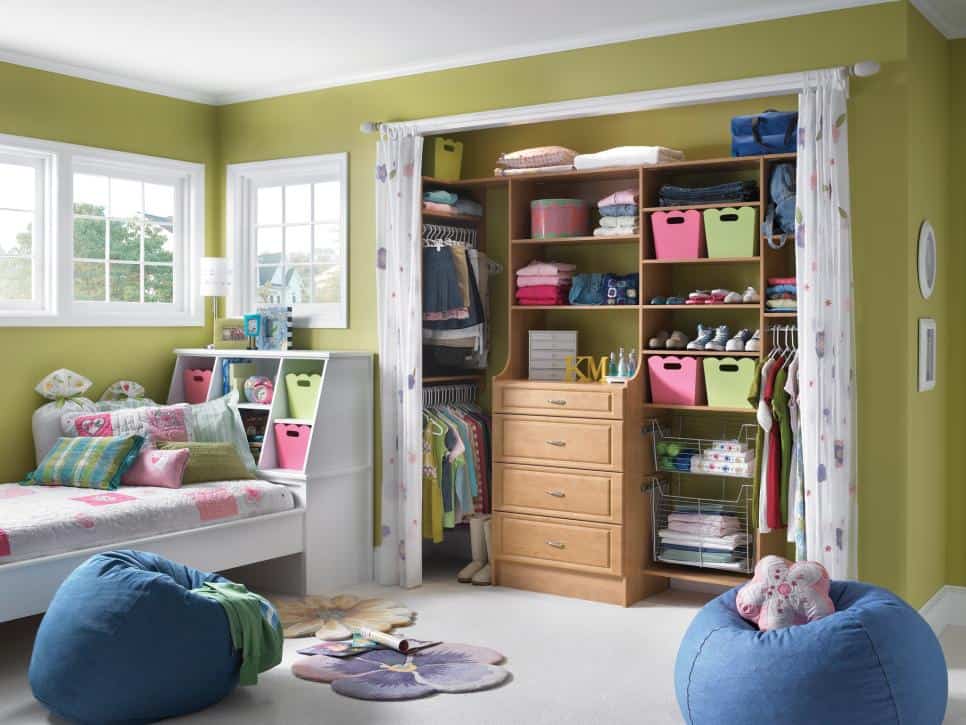 This type of closet is very common. It is usually found in corridors or bed rooms because it does not take too much space. The reach-in closet style is organized by shallow depth.
It is usually filled in with shelving and closet organizer systems on the back wall. This kind of closet has a smaller size compared to previous closets. If well-arranged, the reach-in closet even smaller in size can store a lot of stuff.
Reach-in Closet Dimension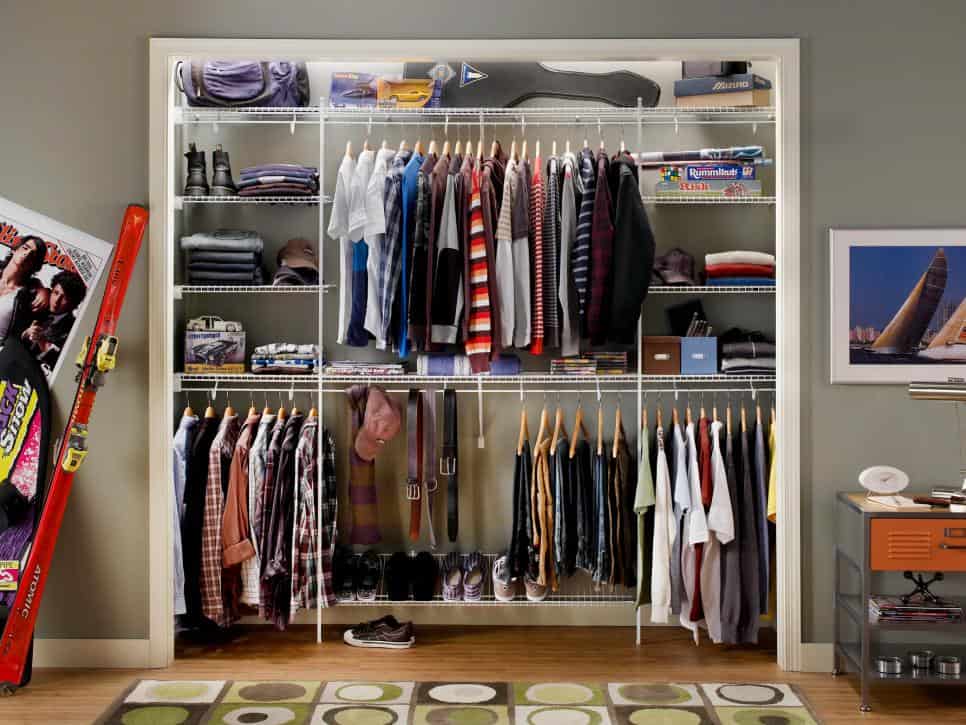 Since walk-in closet may take up a lot of space of a room, reach-in closet becomes the new style for a smaller size room. In a reach-in closet, the storage space can be filled with poles, drawers, compartments and open racks.
These installments allow you to store as many things as possible without looking overload.
Reach-in Closet Design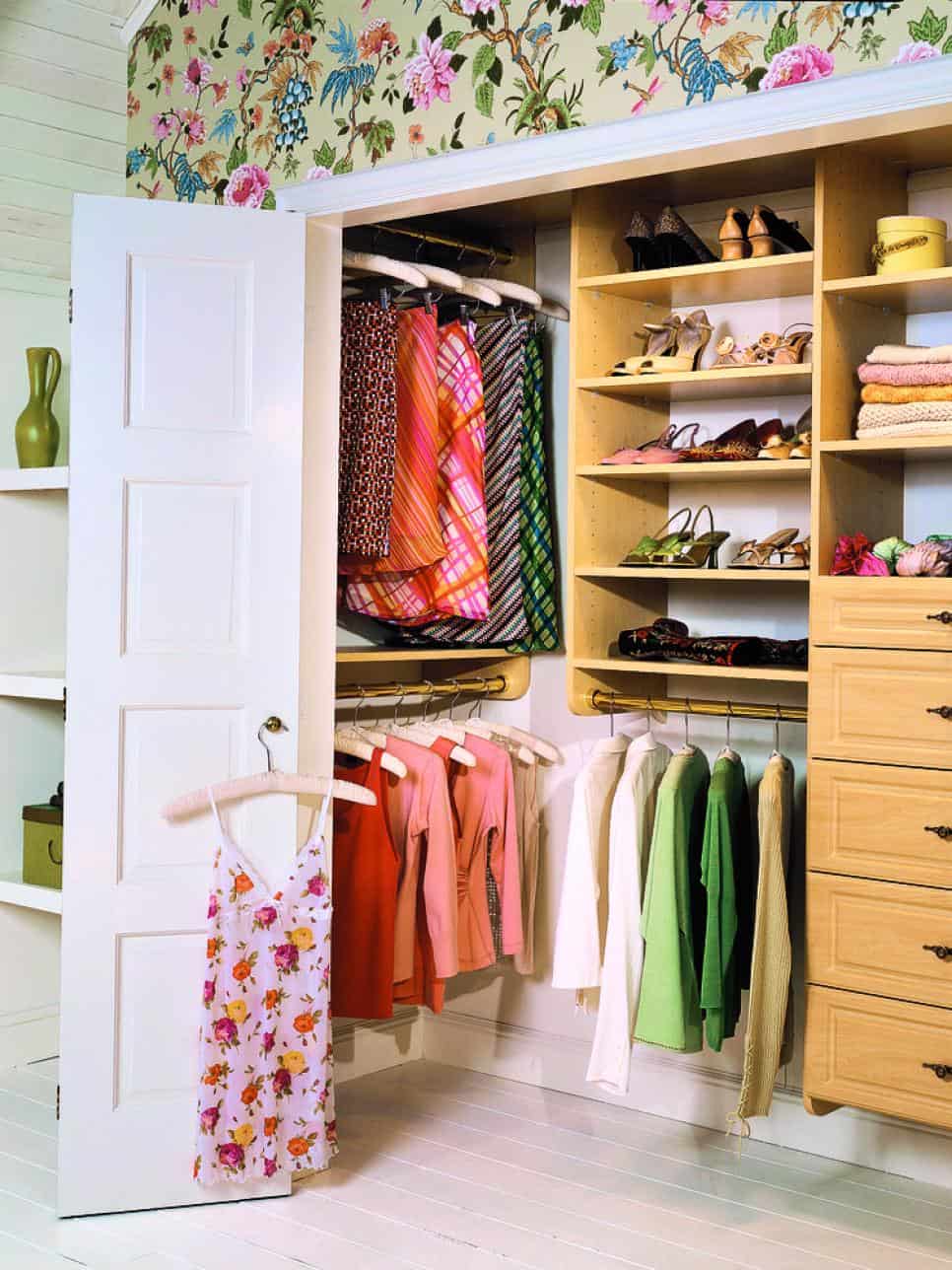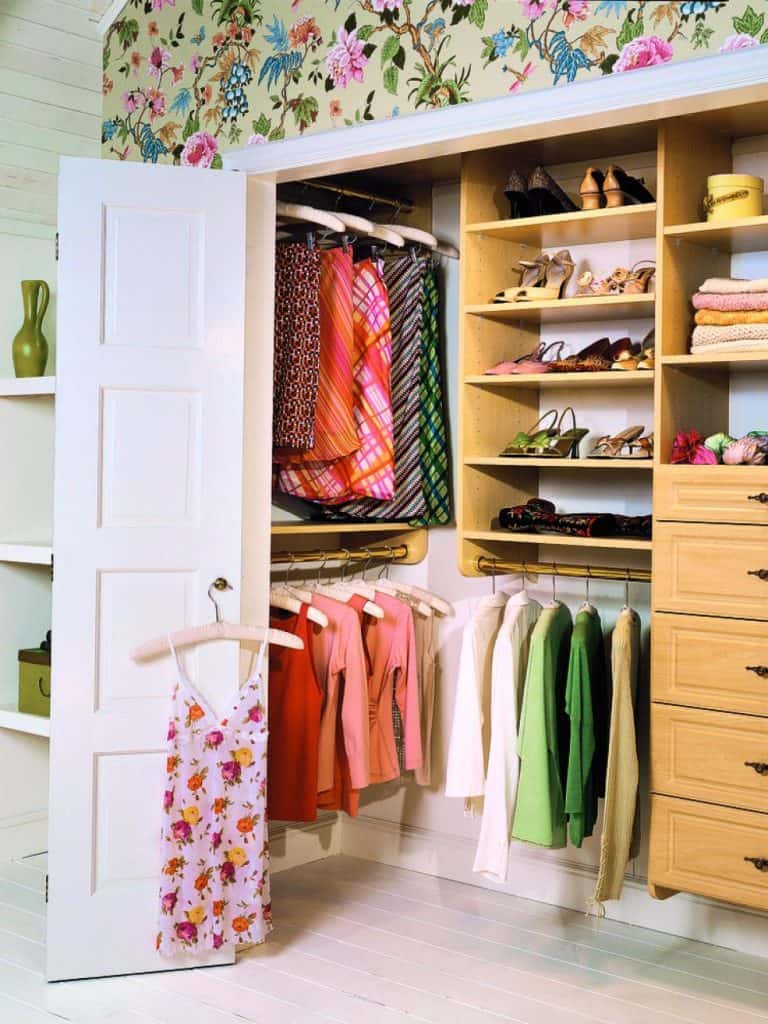 The design of a reach-in closet is suitable for places like corridors or small spaces such as children's rooms or bedrooms in an older house which usually has a smaller size.
This type of closet allows you to install a single rod to hang clothes. Above the rod is the rack to store other stuff. Due to the limited space, the closet uses return walls.
Reach-in Closet Organizers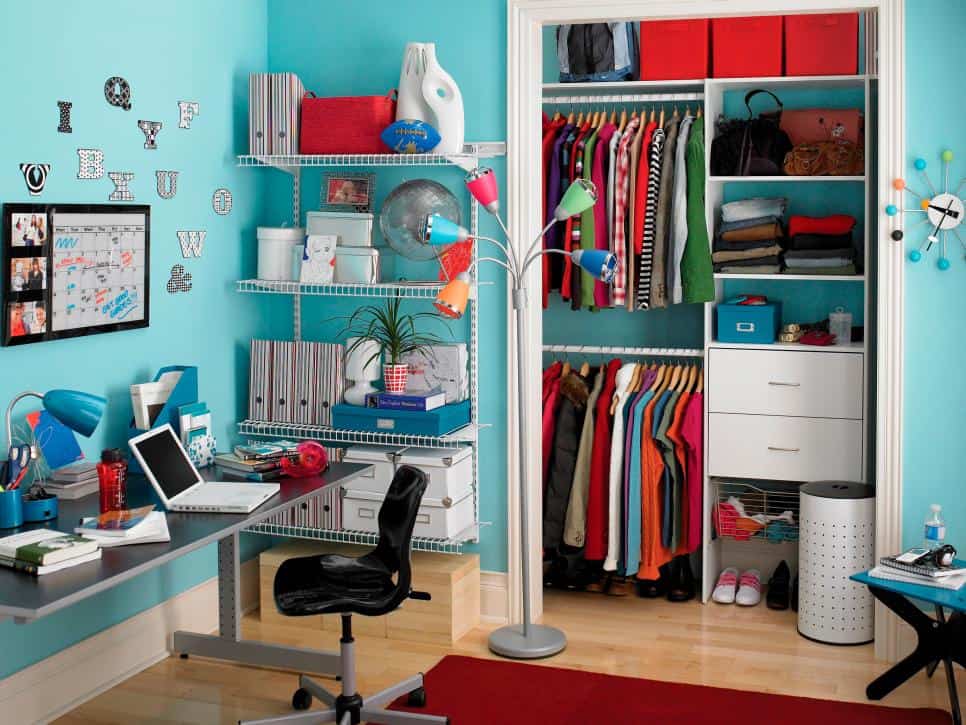 A reach-in closet design has a limited style because of the space it occupies. Along the way, you may be bored with the style and desire for a modification.
It is recommendable to use wire starter sets that can be adjusted so you can change the style and modify it. In order to add extra storage for folded products and devices, cube or drawer may be the best option for you.
Reach-in Steampunk Closet Style Ideas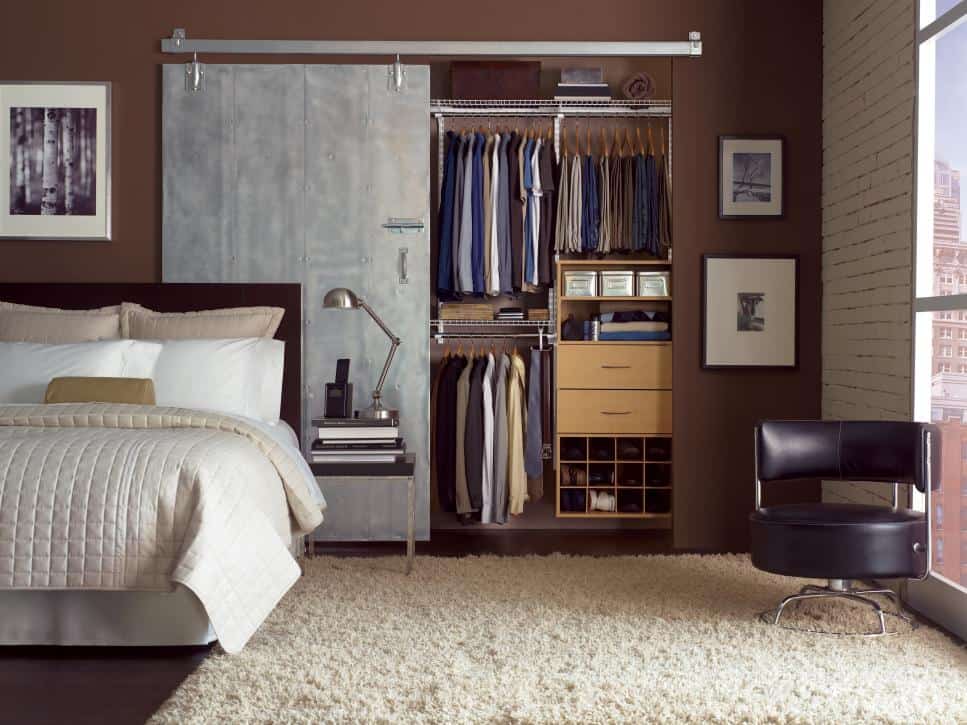 This type of closet style only requires a small space.
Normally, it is filled with 2 drawers and a few rods above or beside the drawers.
The reason why it is small and arranged with only a few organizations is because it is usually used for stacking socks, underwear or cloths that aren't too big for the closet. This is suitable for those who admire simplicity.
Reach-in Closet Systems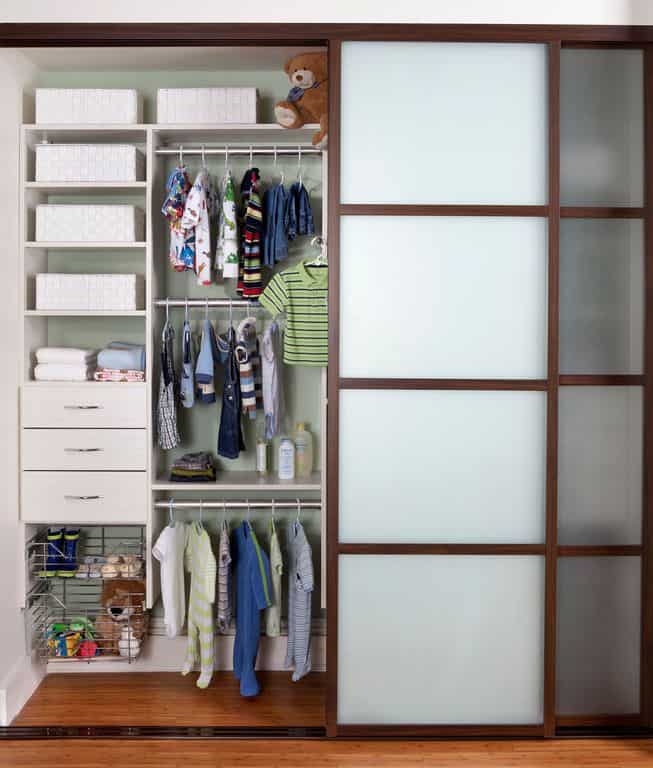 This closet system provides a double-tiered hanging system which allows you to create more space. In order to increase the amount of storage, it is highly recommended to install hooks or racks to the back of the door.
This will create even more space for you to keep things such as shoes or children's toys.
3. Wardrobe and Armoires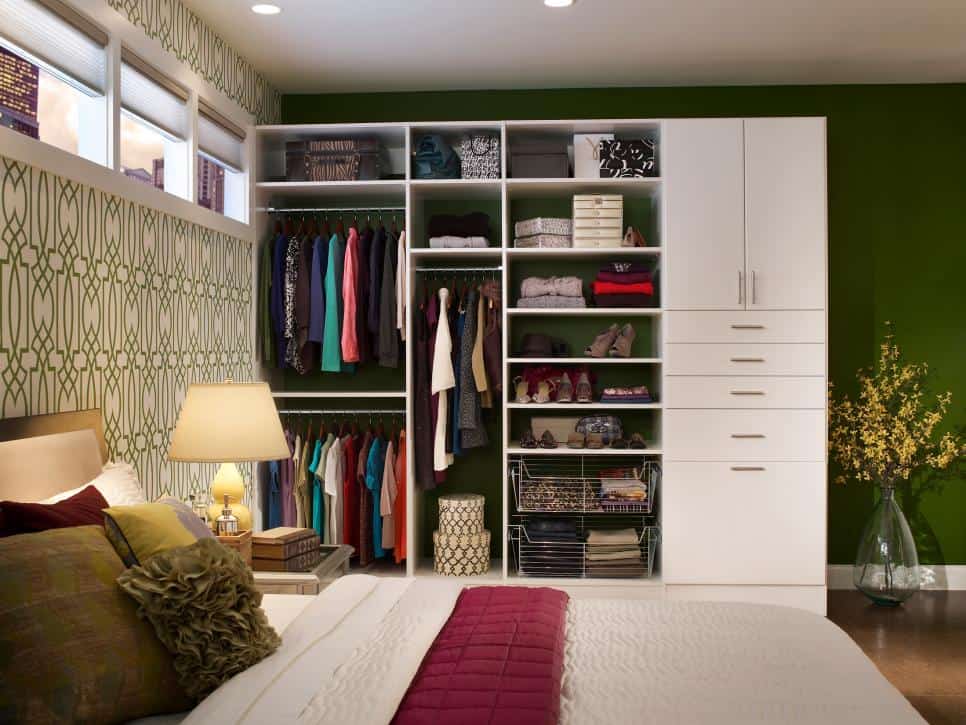 Wardrobe and armories are classic. They are the popped-up reach-in closet. This type of closet is commonly found in bedrooms.
The wardrobe and armories can load a lot of stuff because it provides plentiful of storage services such as racks, poles, baskets and compartments.
This type of storage normally does not use doors; it is just open for an easy access to reach the stuff.
Fitted Wardrobe Design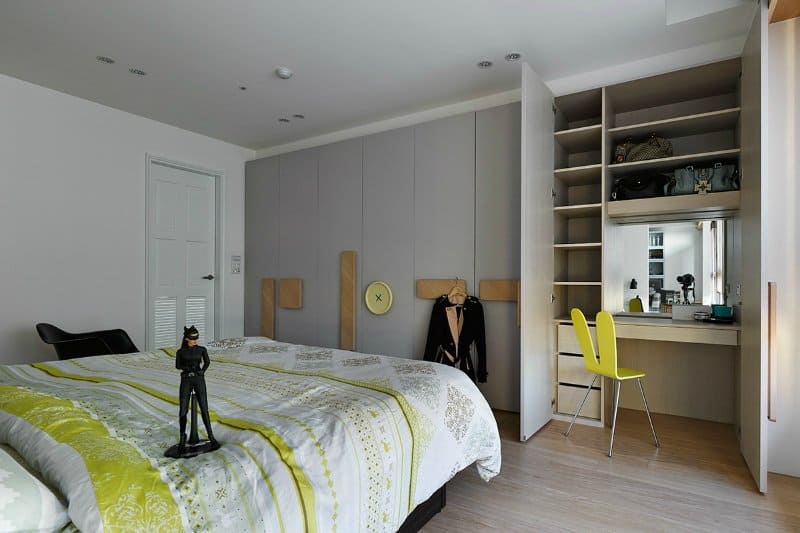 In a bedroom, we often crave for storage to keep some stuff but we do not have the appropriate space to do so. This type of wardrobe style only require you a small space which could be anywhere.
For example, the wasted space above your study or work desk is a potential space for a developed wardrobe and armories storage.
Mirrorred Wardrobe Design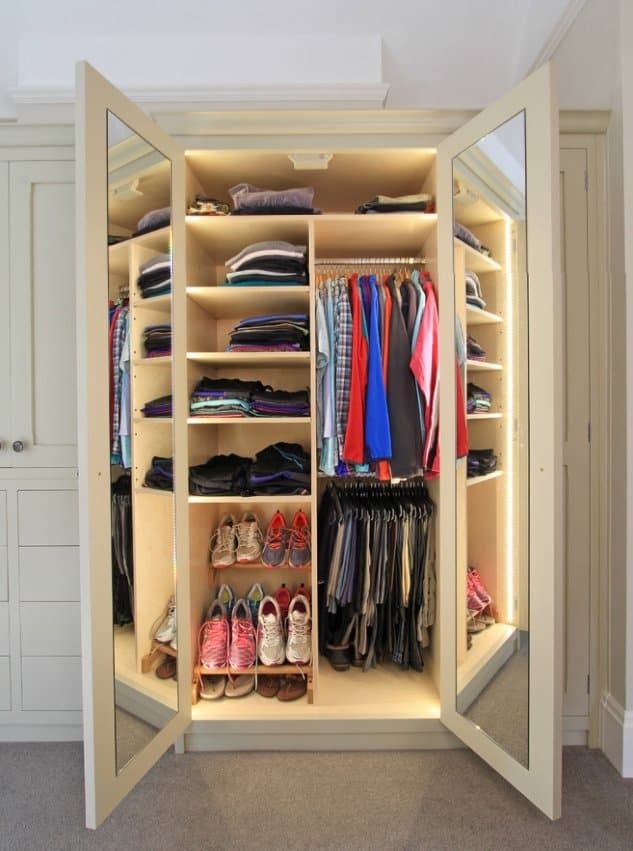 A wardrobe needs some mirrors to see if the tie you are wearing is appropriate. This type of wardrobe design allows you to have installed mirrors at the back of the doors.
Cheap Wardrobe Ideas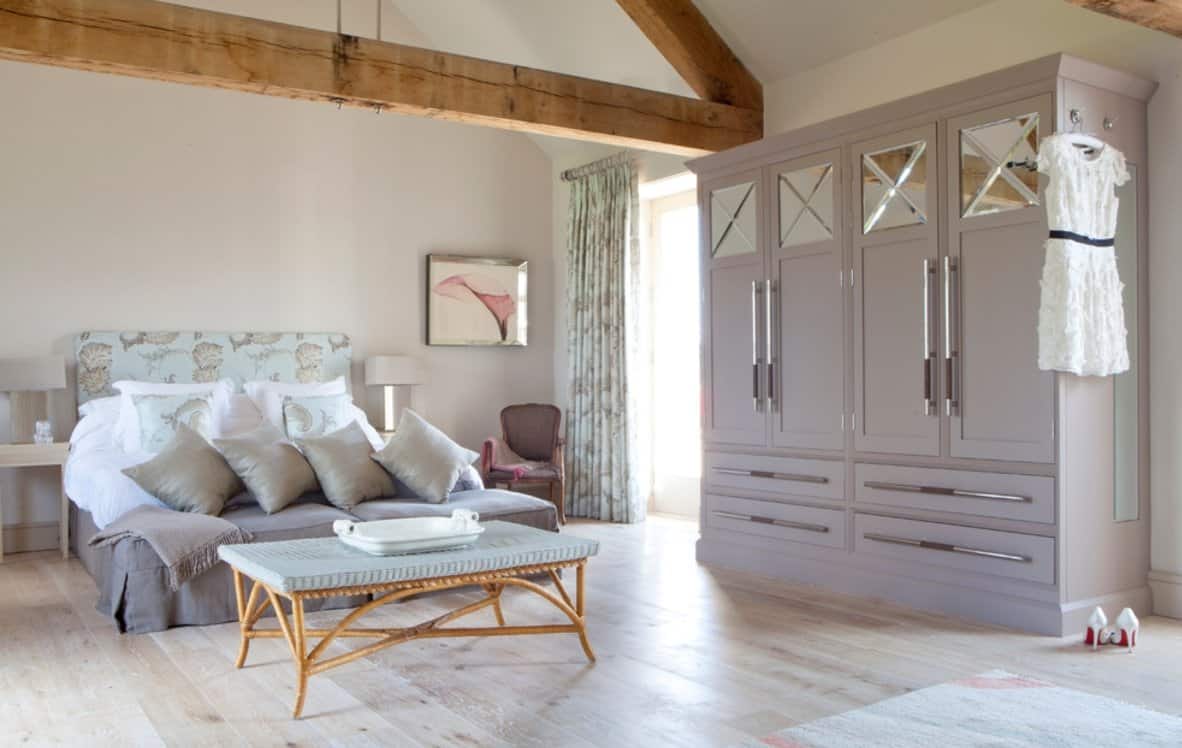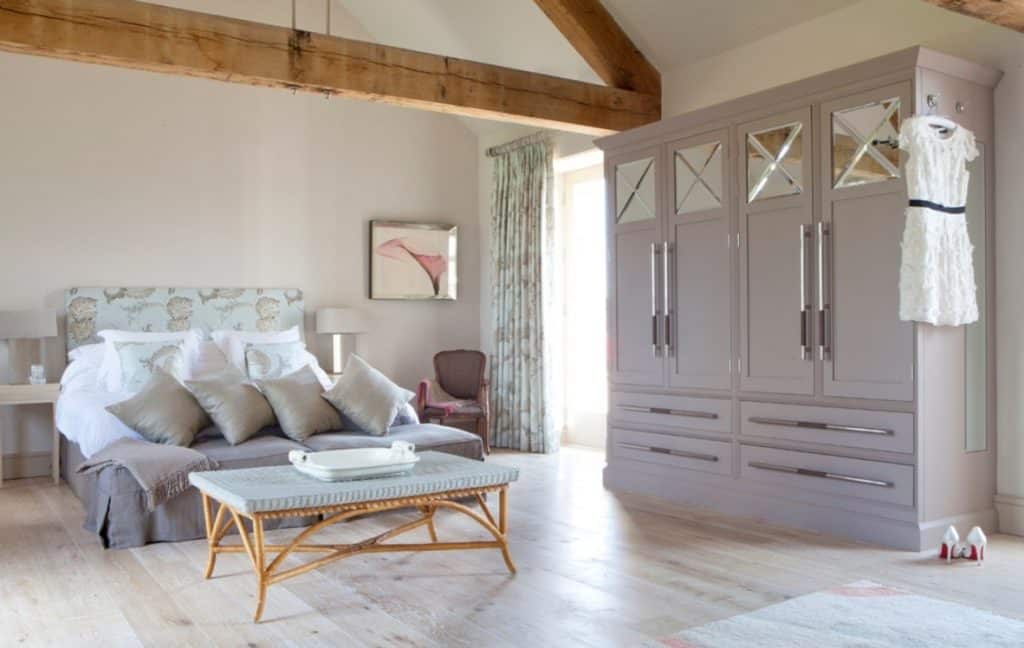 A huge wardrobe can fit a load of stuff, but sometimes it comes with a price. For those who are looking for a cheaper wardrobe idea, this may be the answer.
There are many sellers who offer a budget-friendly wardrobe. The wardrobe has usually been completed with free-standing closet organizers and some hanging bars or drawer storage.
Wooden Wardrobes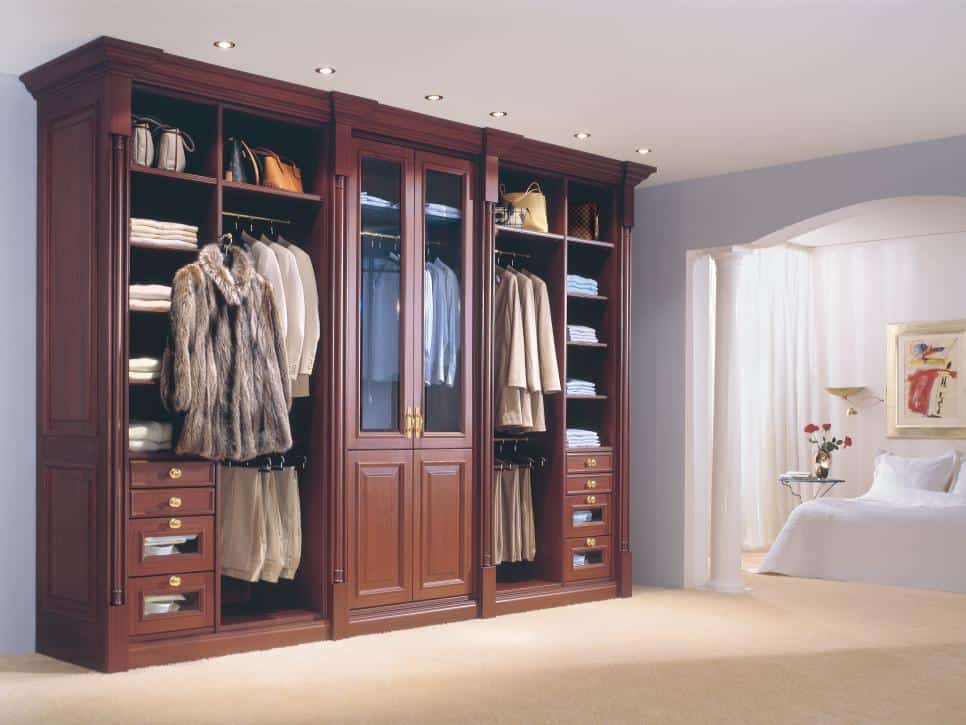 Wardrobes can be made of any type of materials from metal to woods. This wooden wardrobe brings an atmosphere from the old times. Its wooden material also gives a color to the room.
Wooden wardrobes and armories are suitable for babies and children's clothing. It provides a lot of space to store folded clothing and children's necessities.
Sliding Wardrobe Doors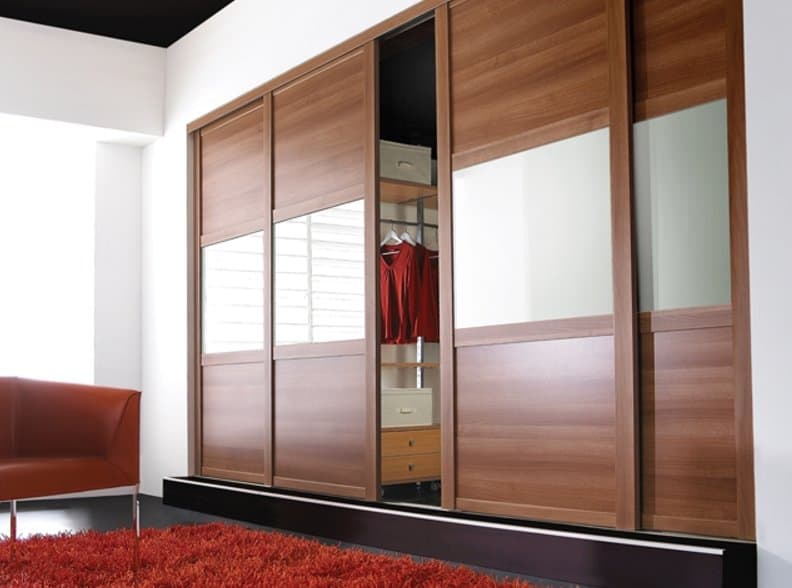 The usual doors for wardrobes may seem boring. Perhaps, it is the time for the sliding doors to take over the spotlight.
In the sliding-door wardrobe, it is additional option to install baskets or bins for extra storage in case you want to put children's toys. This is suitable for guest room.
Built-in Wardrobes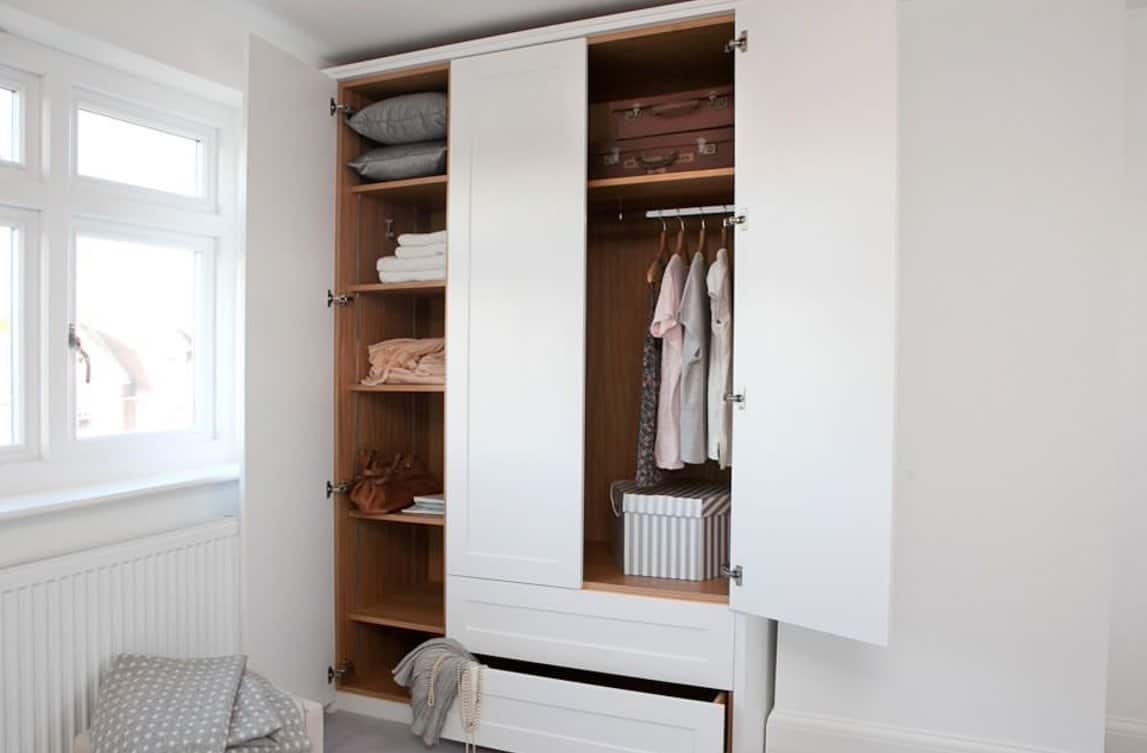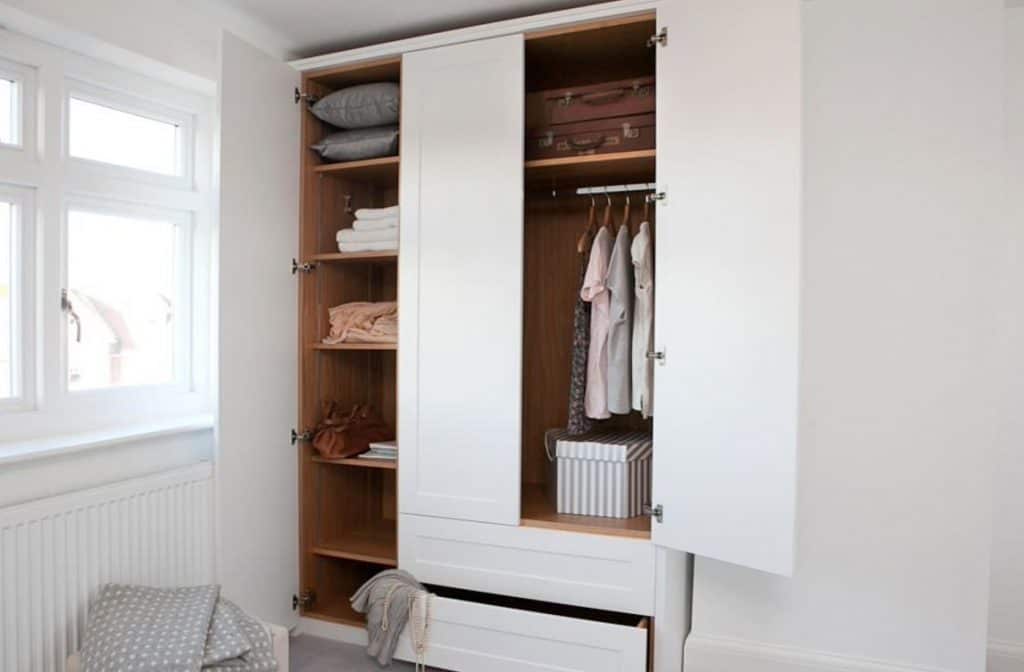 In order to have a storage space but not in any way decreasing the area of the room, built-in wardrobe provides the possibility to load folded clothing, extra pillows, socks drawers and hanging rods.
Armoires Wood Design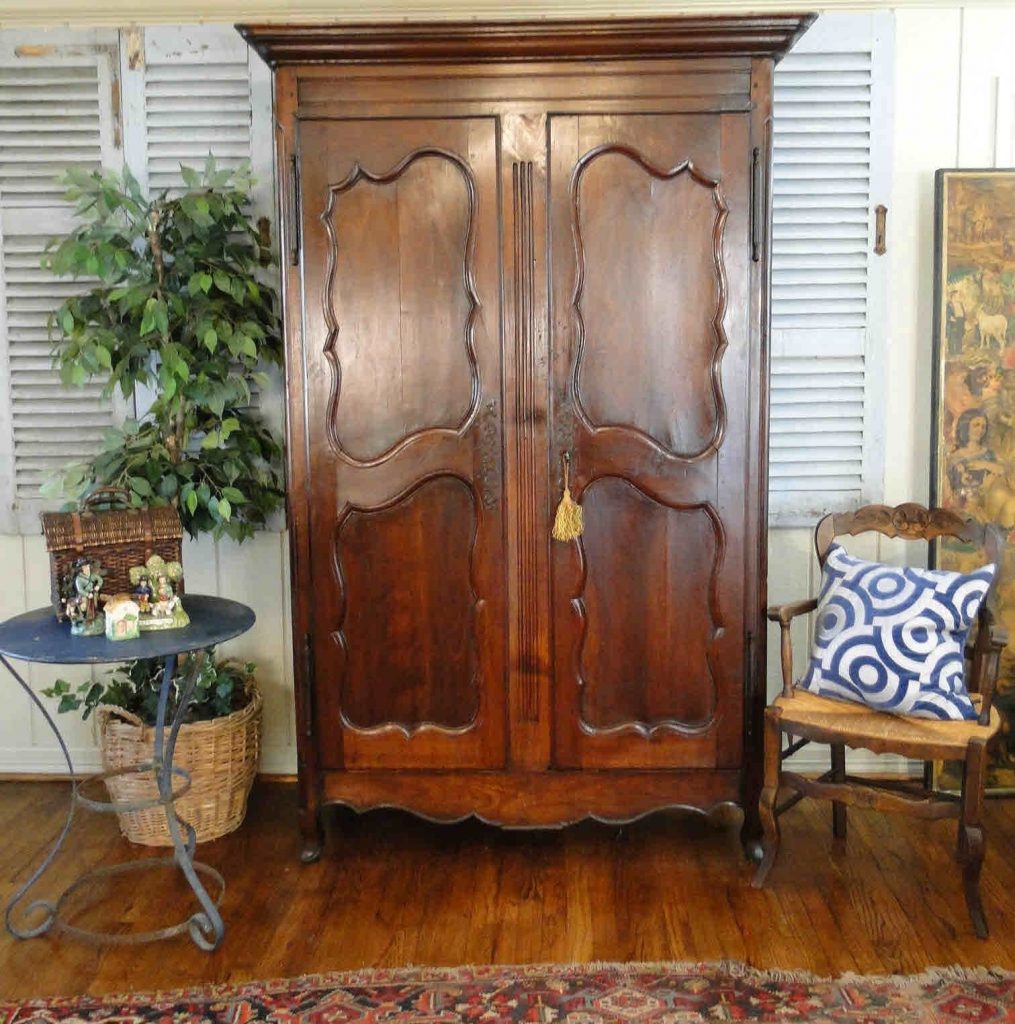 The armories wood design gives out the sense of antique and old-times. Although the design has a unique look that makes it stand out, it has some disadvantages.
Some armories are equipped with a restricted depth; therefore, if you want to make changes to the inside of the armories, it will take some time since you have to change the setup as well.