Don Pedro Brooklyn is reader-supported. When you buy through links on our site, we may earn an affiliate commission. Learn More
Craftsman-style House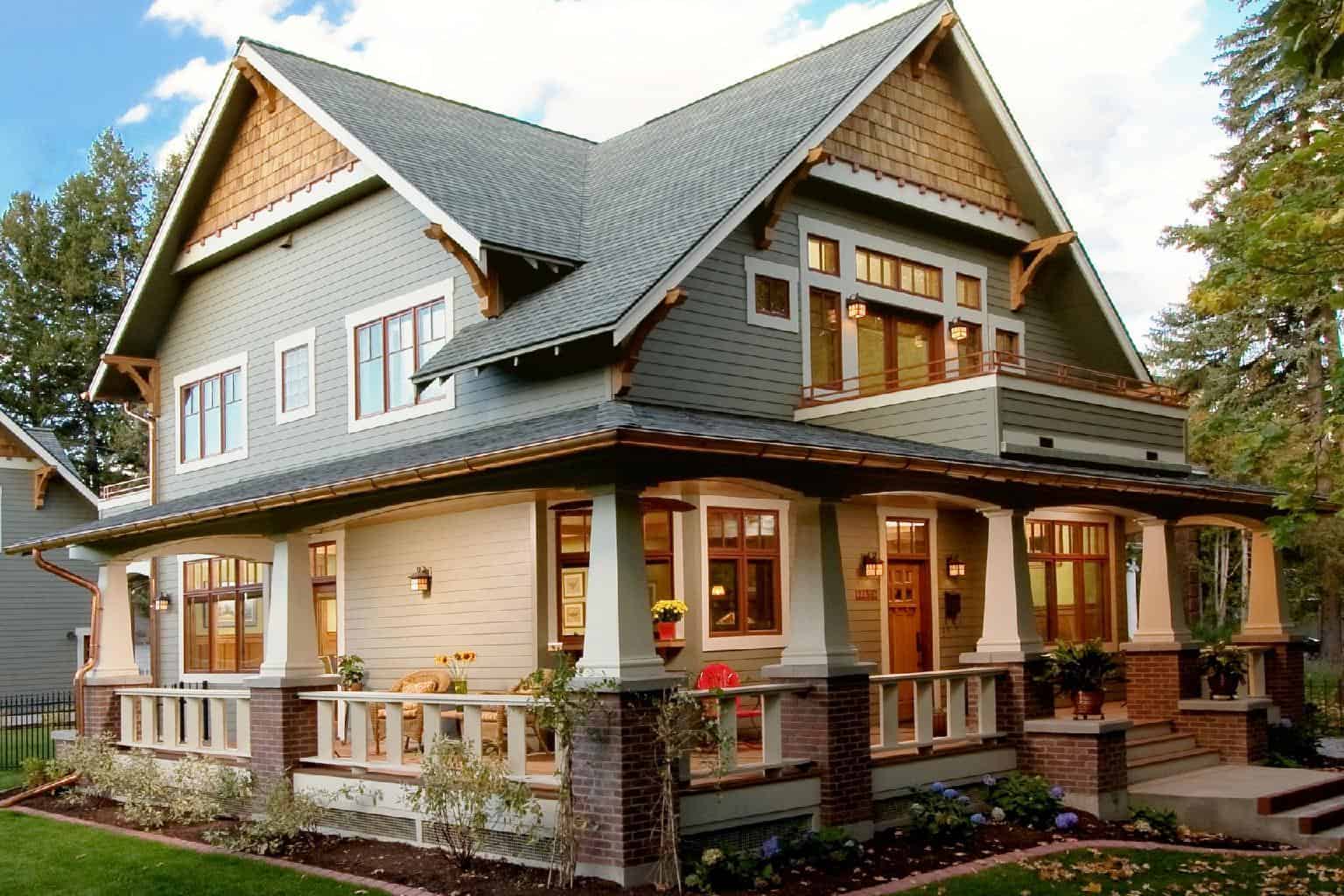 Craftsman style house has a long history in America. It has a unique and distinct character that most people love. Its interior and exterior hold specific details that can be found in no other kind of house.
People are lured by its artistic architectural details, such as elegant roofline or front porch.
In fact, there are more than that in a craftsman style house and you need to know why it is one of the most popular types of houses in America.
First of all, a little bit of its historical background will help you ease in.
History of craftsman style house
This America's popular house was actually born in Britain. Around the 19th century, Britain was undergoing an industrial revolution.
At that time, handcrafted products made by individual workers had lost their value due to the flourishing mass production from machines.
Thankfully, there was British Arts and Crafts Movement who stood against the phenomenon.
They took back the dignity and precious value of handcrafted products.
When it came to America, some of its "over-decorating" traits were decreased to meet the demand of American middle class.
Later on, the house was known for its originality, simplicity, local and natural materials, and the beautifully visible handicraft.
That's where the name "Craftsman" came from as well. To easily identify this type of house, you need to be familiar with its characteristics.
Characteristics of craftsman house
A craftsman house can easily be identified through some unique features. Those features are visible on both exterior and interior designs.
On the exterior, there are some distinctions you can recognize:
An entryway that's lined by pillars
Nice front porch that's covered
Wide eaves with exposed rafters
Hanging windows and dormers or skylight in a more modern term.
Meanwhile, the interior of a craftsman house also has particular features, such as fireplace that becomes the most prominent part of the house, built-in storage and, basically, a lot of woods.
As you hope to own a craftsman house in the near future, we'd like to show you some craftsman style house ideas that might interest you!
Craftsman Style House Ideas
A lot of people say that a craftsman house feels like a real house because it feels warm and welcoming.
Perhaps, those feelings come from the fact that the house is built with characters. Well, it is true that a craftsman house has its own particular personality that draws people in to like it.
These are some beautiful craftsman house ideas for your new home, and let's see if any of these gives you the warmth and welcome!
Craftsman Style House with 2nd Floor Balcony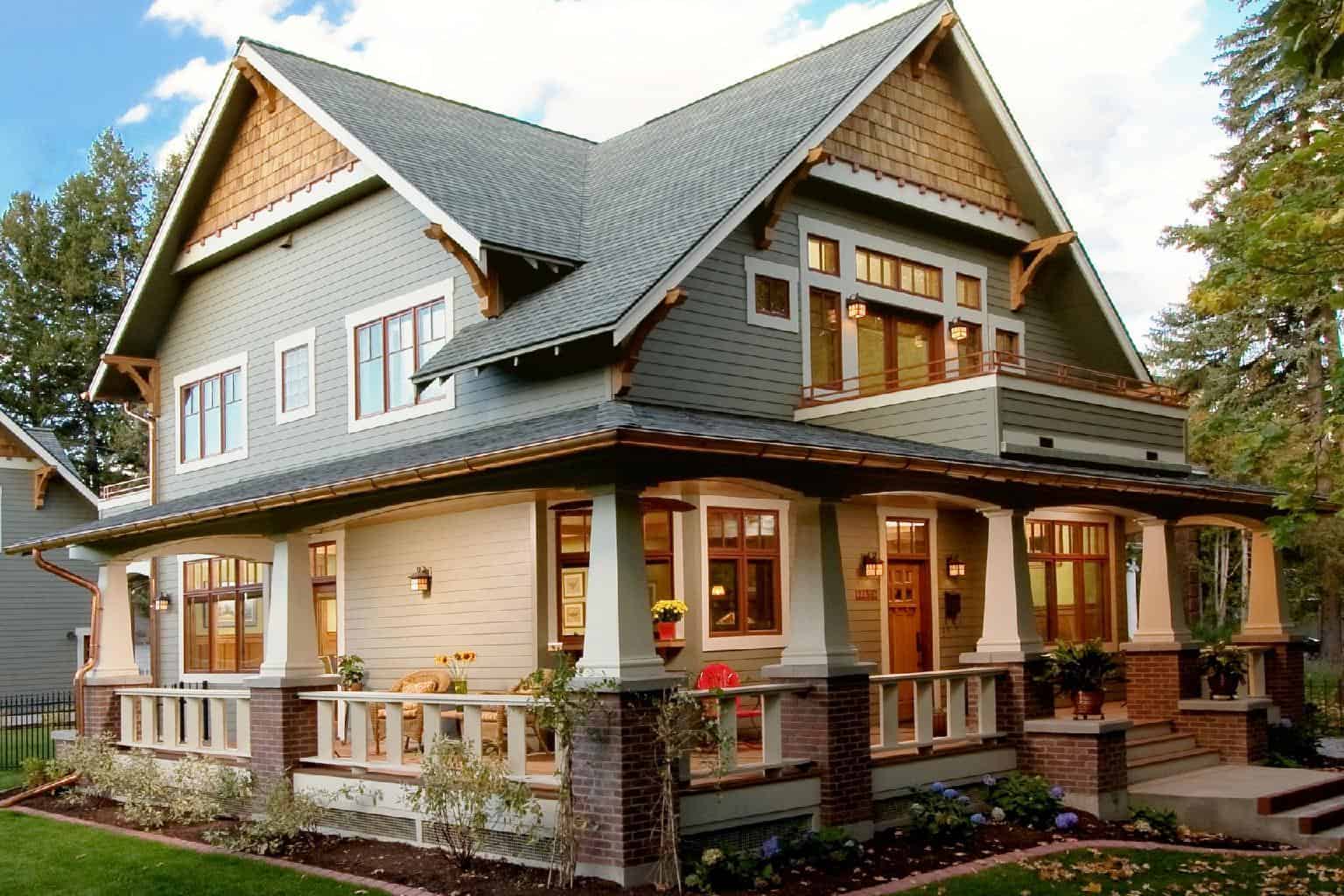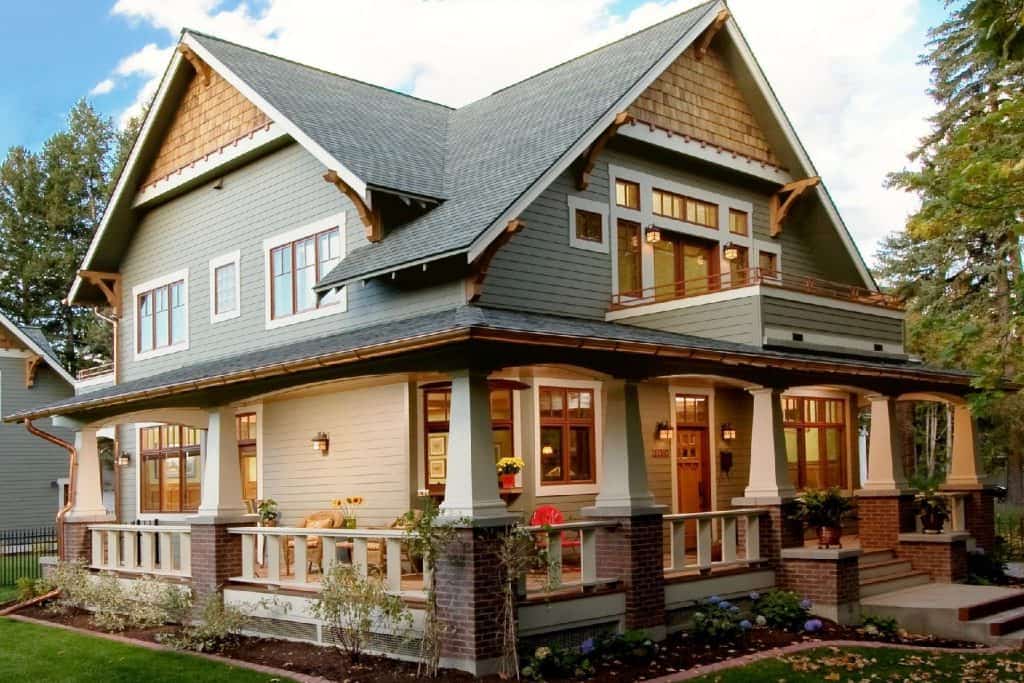 This massive craftsman house exudes a warmhearted charm. Its natural wood materials look inviting.
The lining pillars appear sturdy, supporting the eaves. Moreover, the lighting on the front porch adds more warmth to the entire house.
Exposed Brick Walls Craftsman House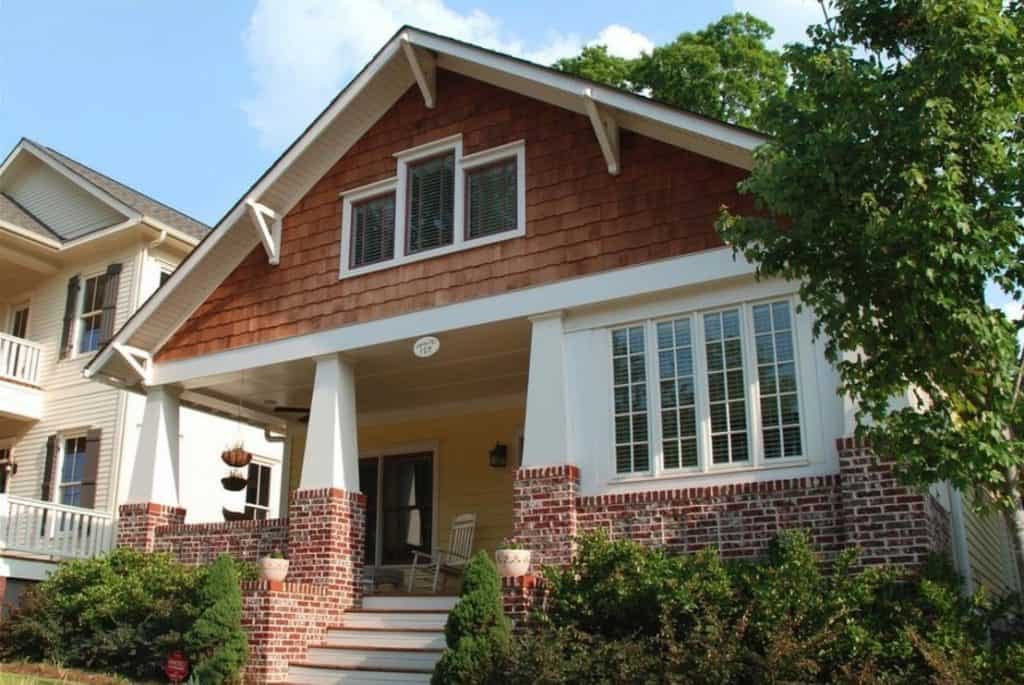 The house shows up with a unique idea of utilizing bricks for exterior decoration.
The exposed bricks emphasize the idea of simplicity that a craftsman doesn't have to be exuberant to appeal.
Sage Green Craftsman House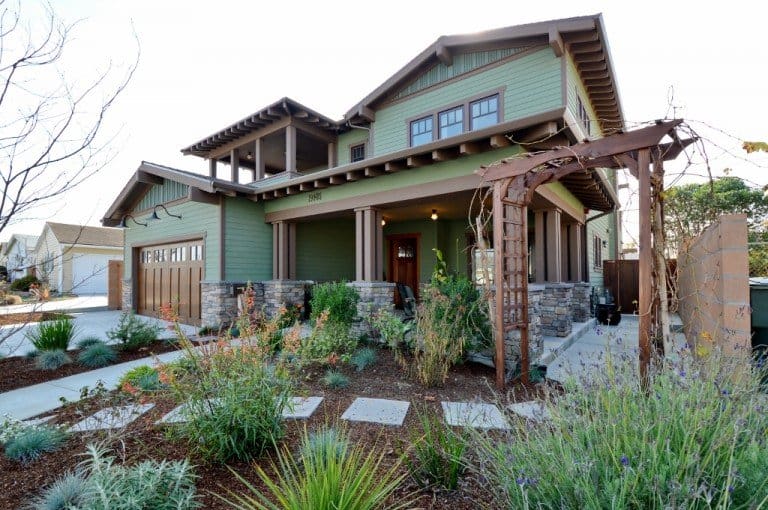 The exterior appears modestly with a simple front yard garden layout. Moreover, the covered front porch is illuminated by a rather warm ambience, making it feels like home.
Grand Fireplace in A Craftsman House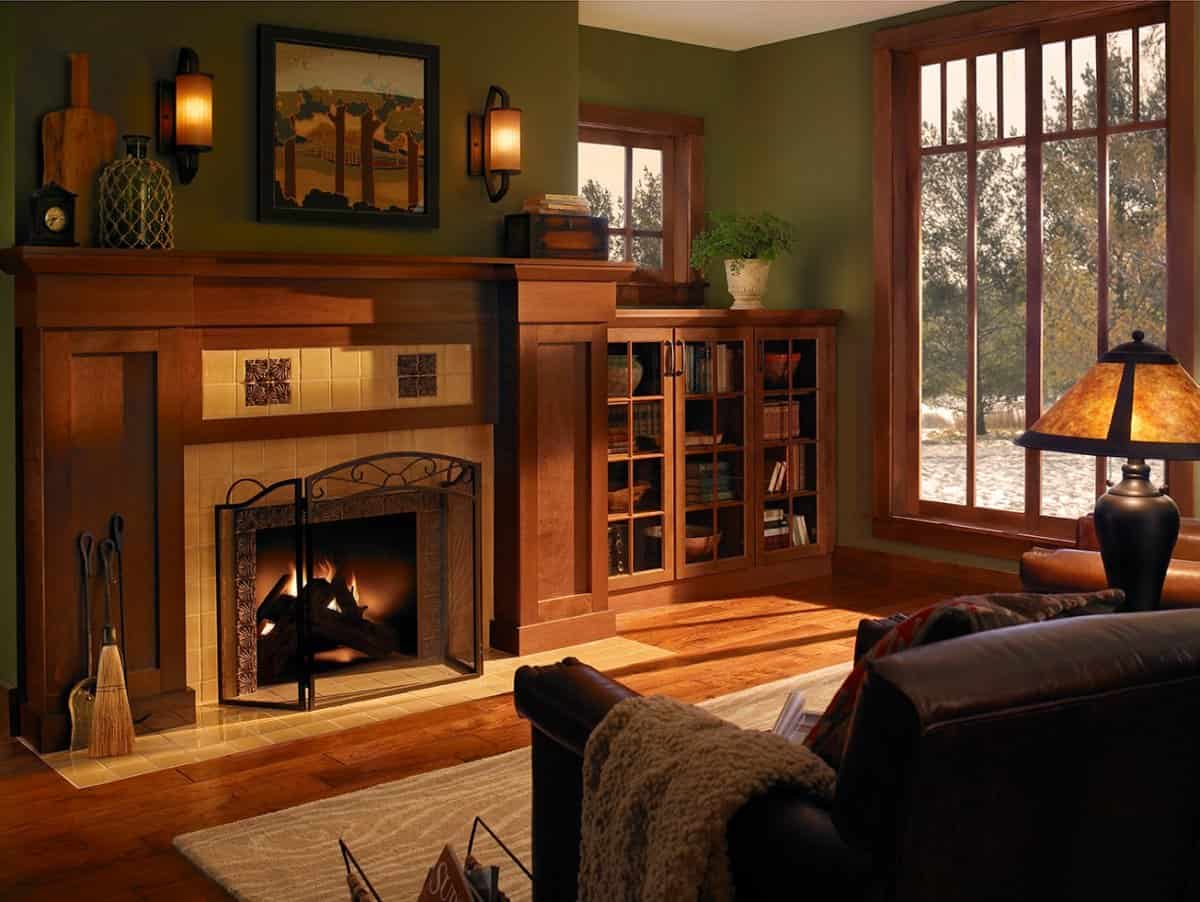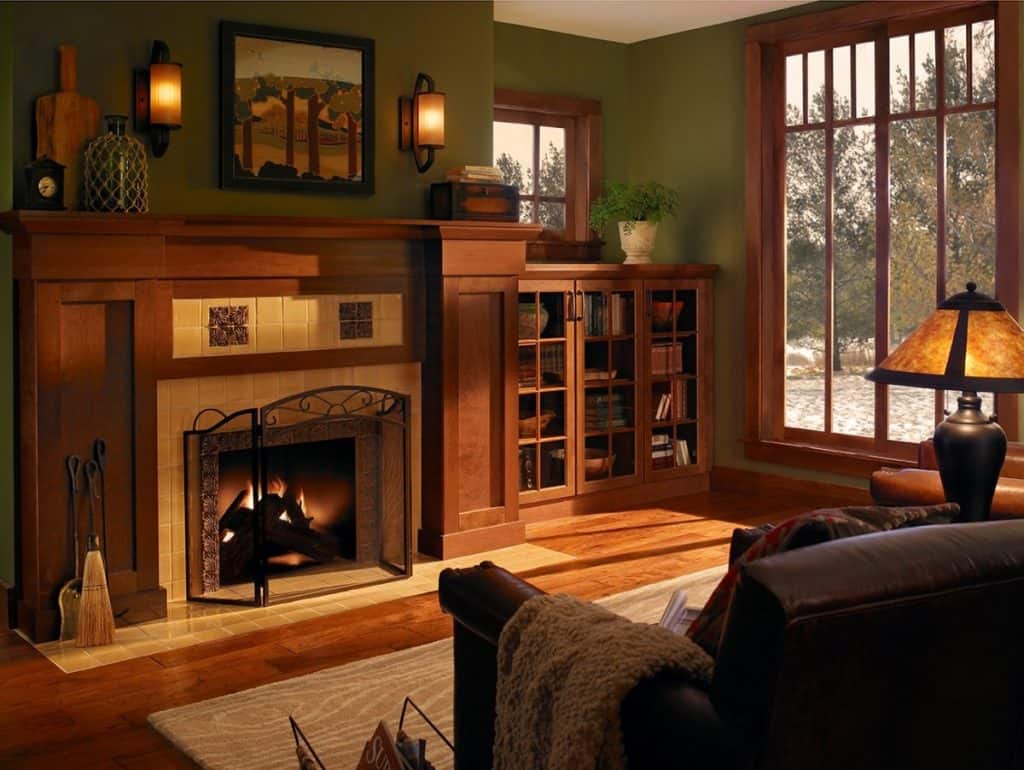 The prominent fireplace comes with a built-in that can be used for anything: bookshelves, cabinets or display.
The lighting fixtures give out a balanced combination between the wood accents and the ambience.
Craftsman Wood Beam Highlight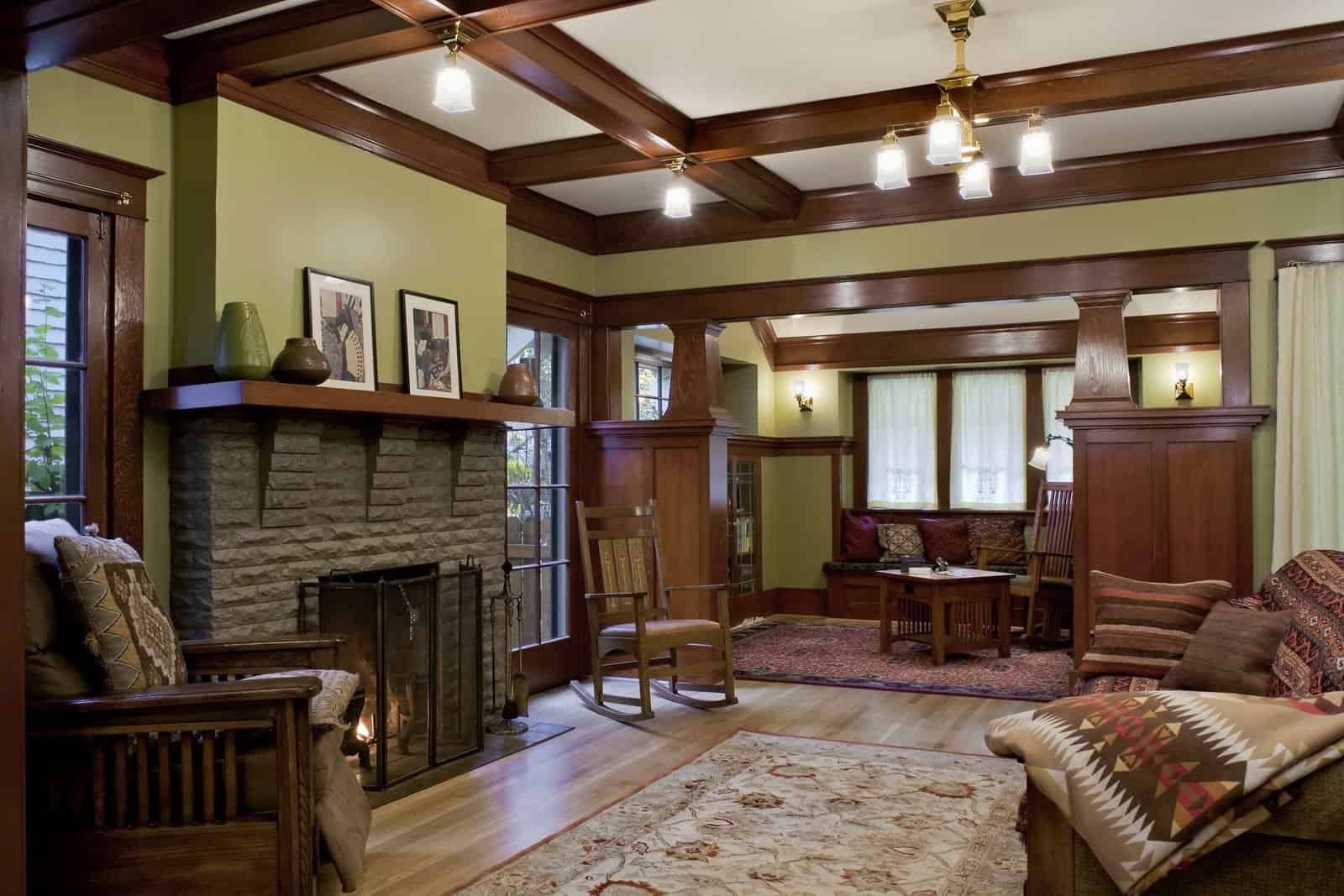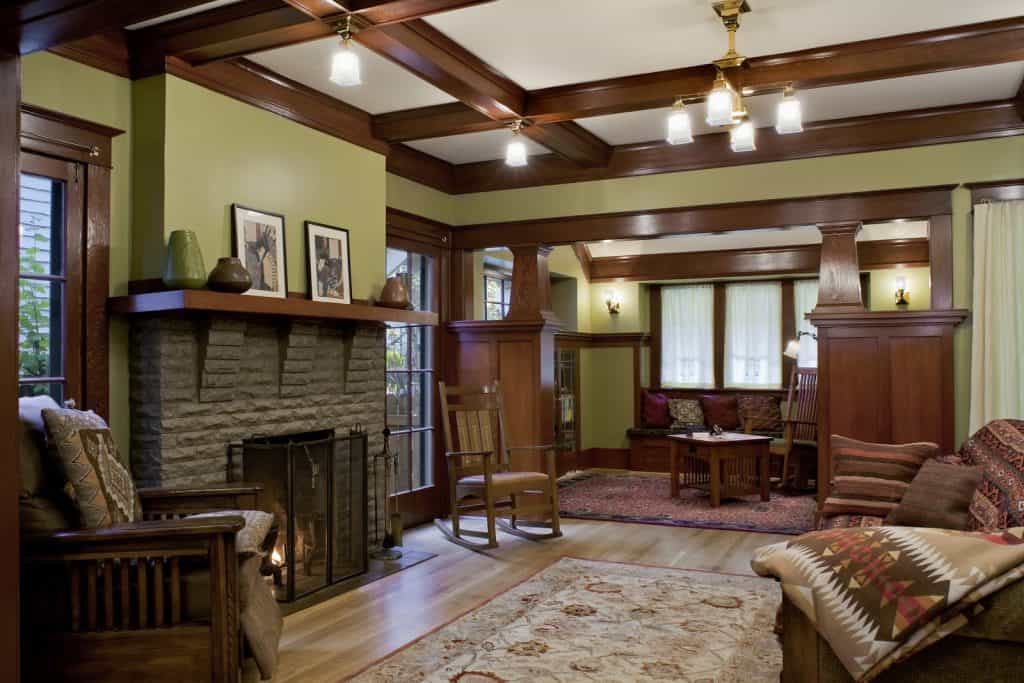 The prominent fireplace is obvious, so let's just focus on the elegant wood beams on the ceiling. They give the house a really strong character.
Craftsman Unique Windows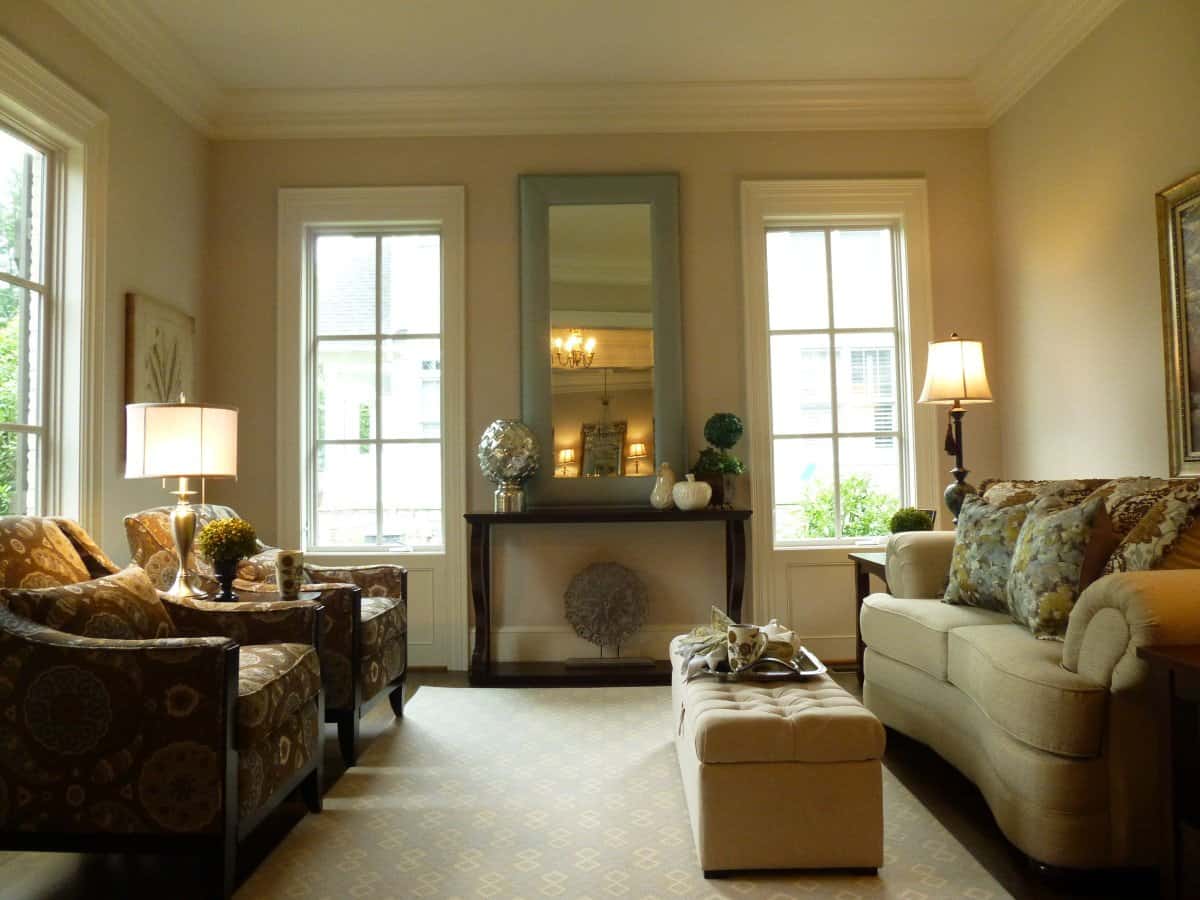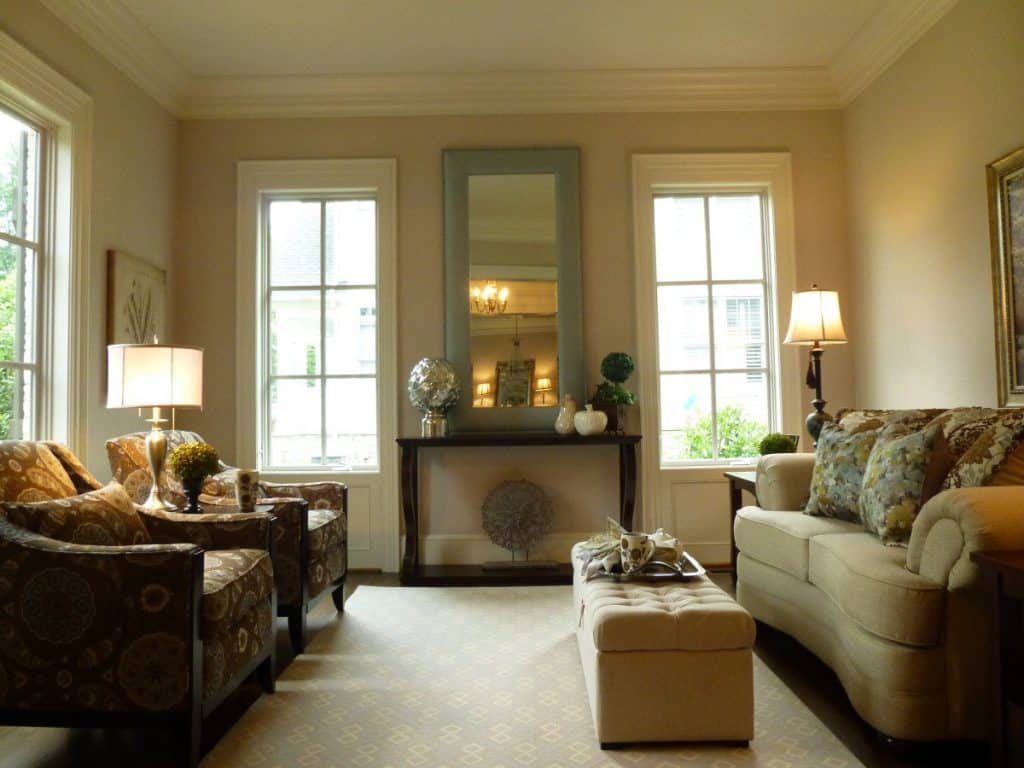 What's craftsman without its unique windows?
The symmetrical placement of the windows in this idea is brilliant, inviting natural light into the living room, making the room comfortable.
Classic Craftsman Kitchen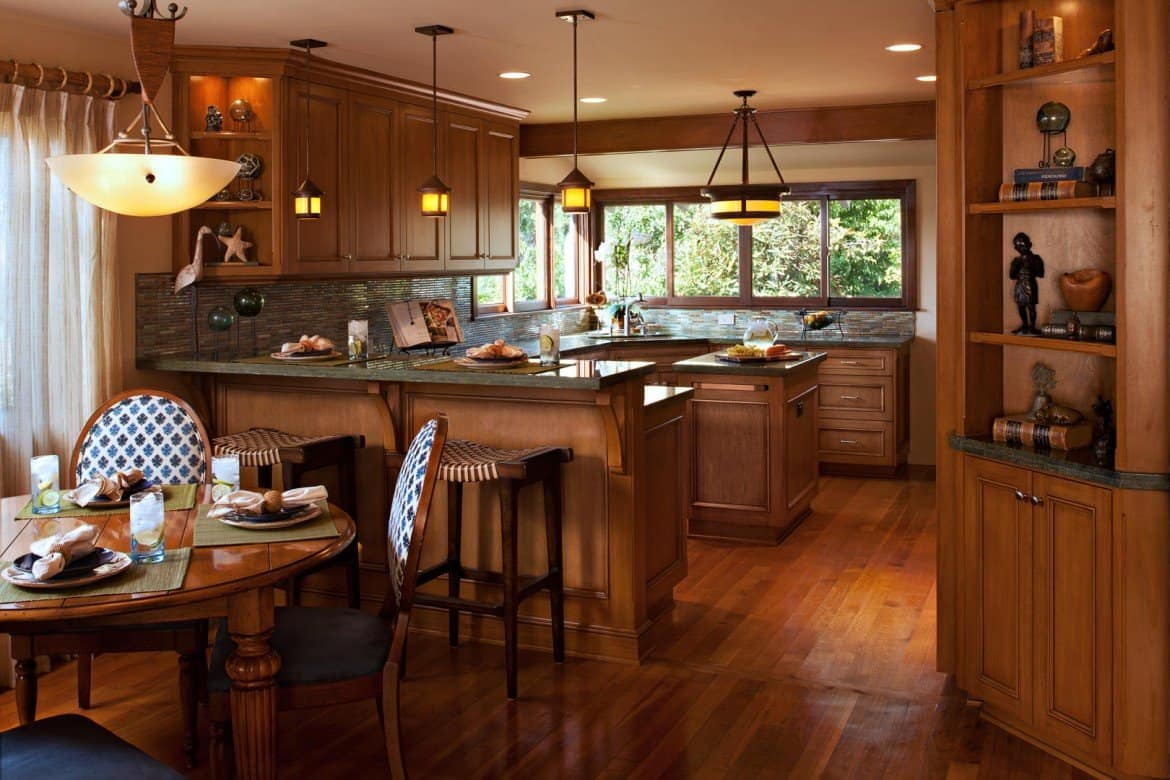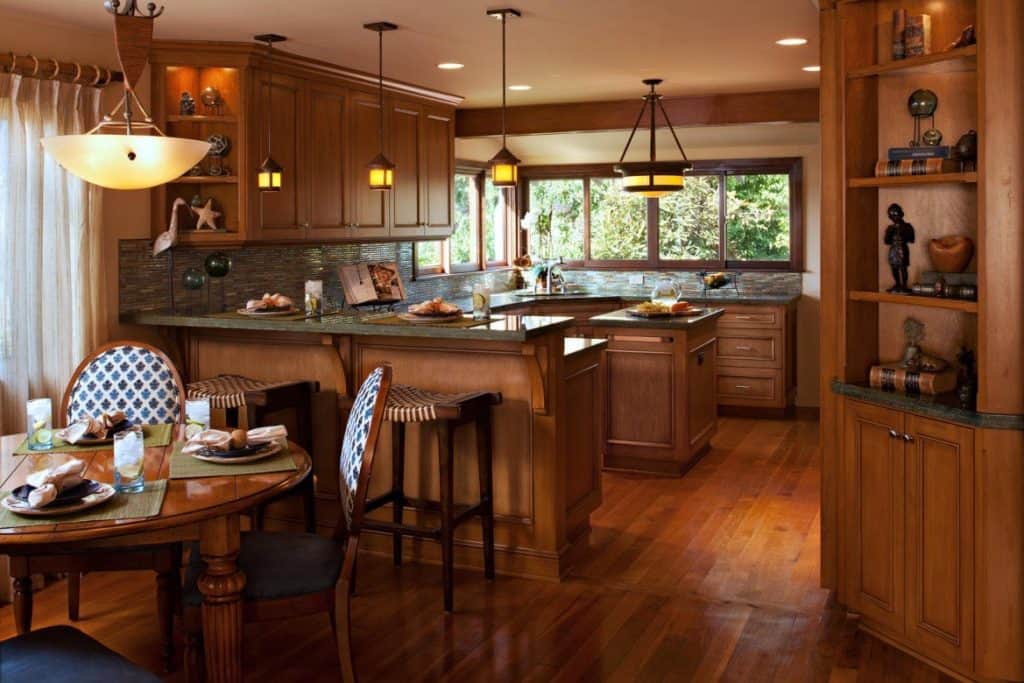 This classic craftsman kitchen is rich with woodwork. The cabinets, breakfast bar and the dining table are made of wood with strong brown tones.
Modern Craftsman Kitchen Design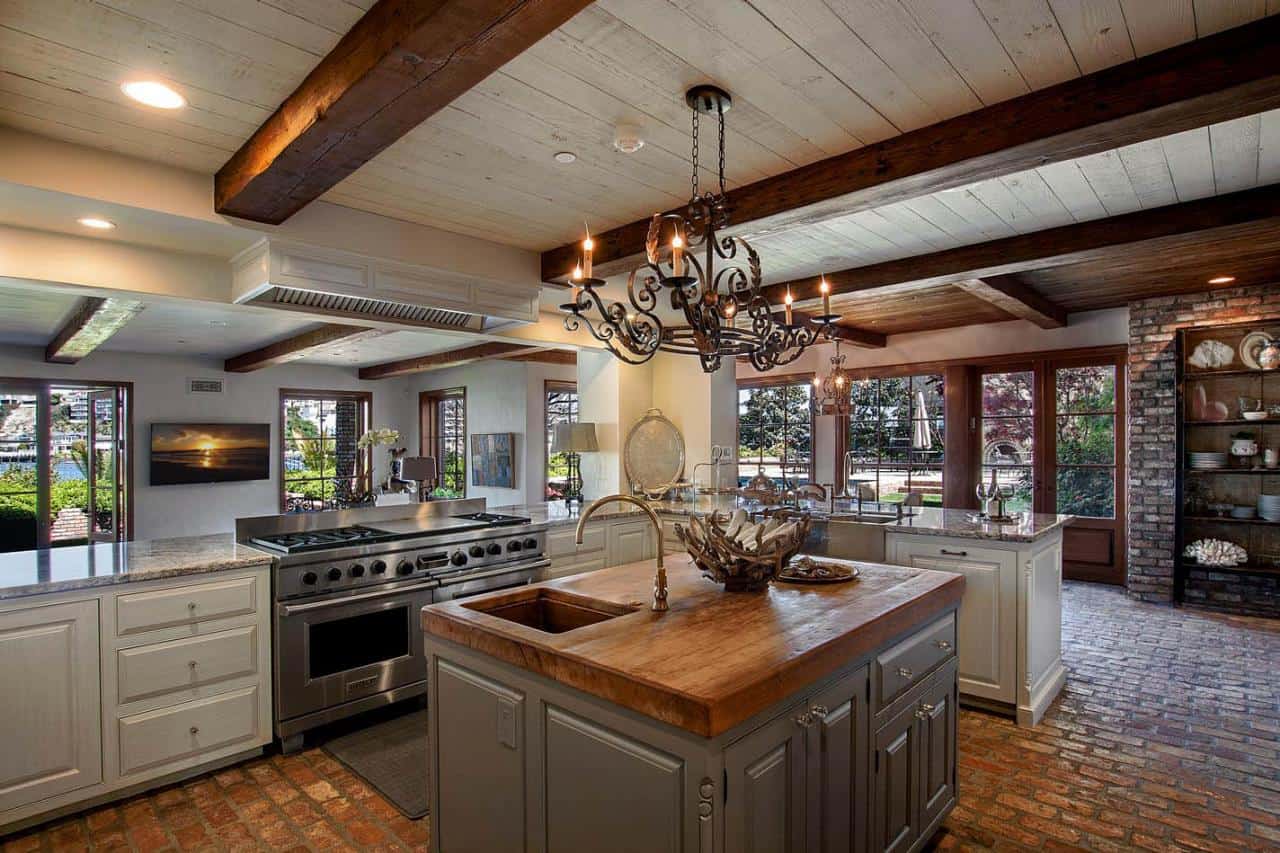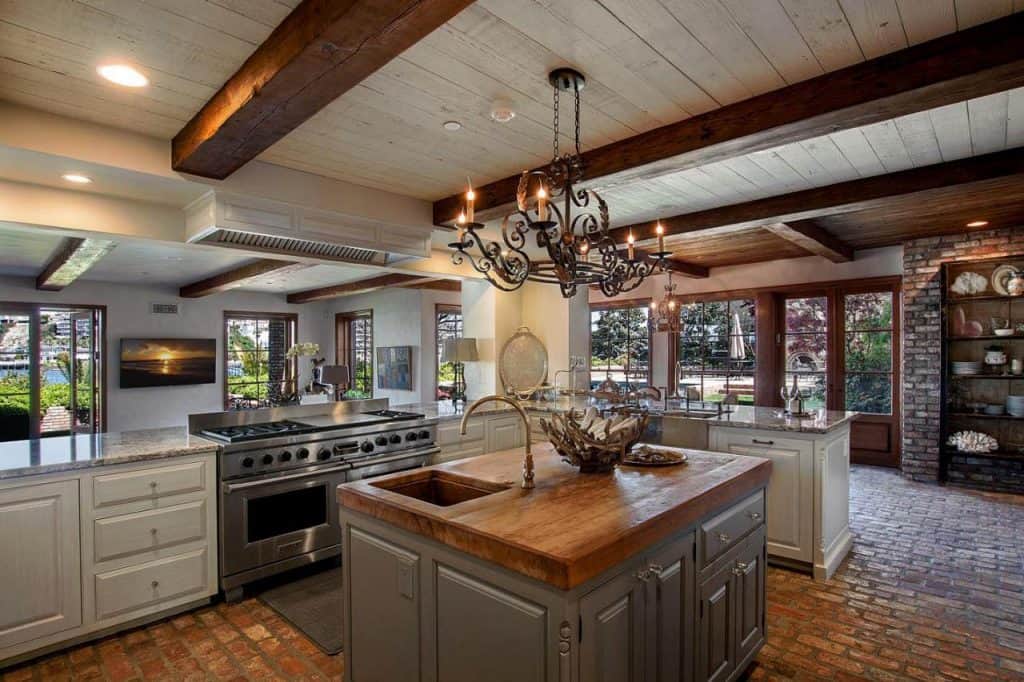 Getting rid of the wood in the kitchen, you can still leave some on the ceiling.
Those wood beams appear sturdy against the white ceiling, giving the kitchen a classic craftsman atmosphere.
Sleek Craftsman Kitchen Idea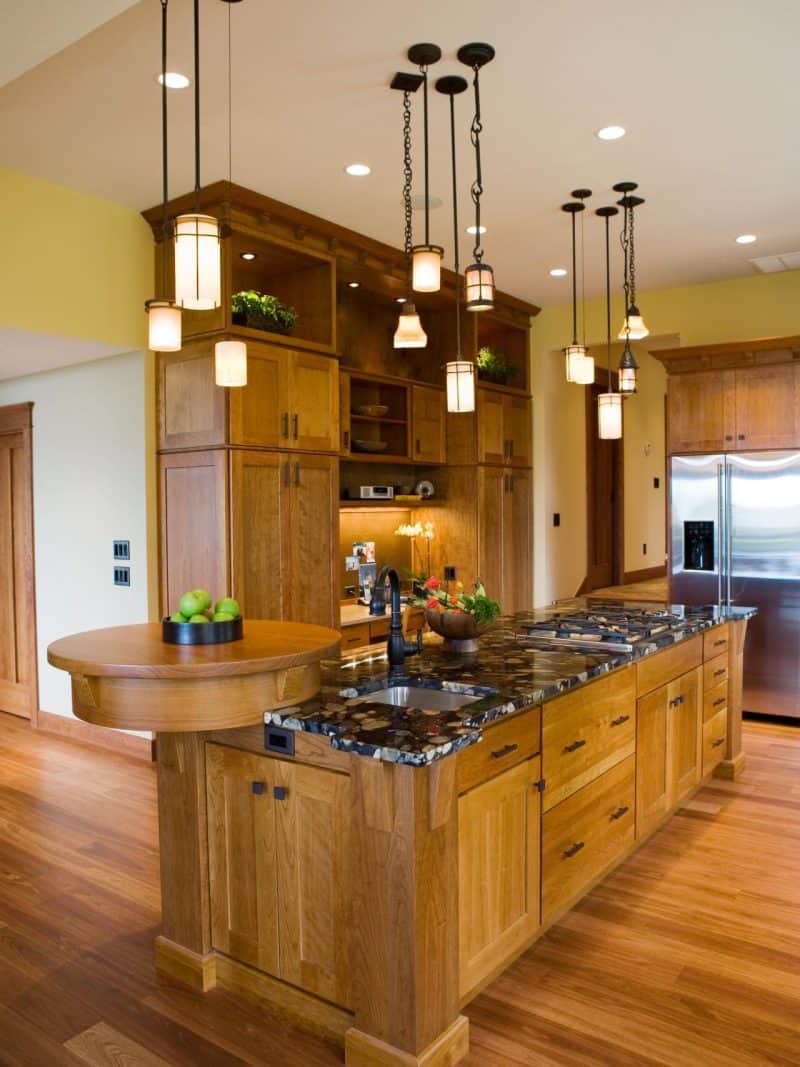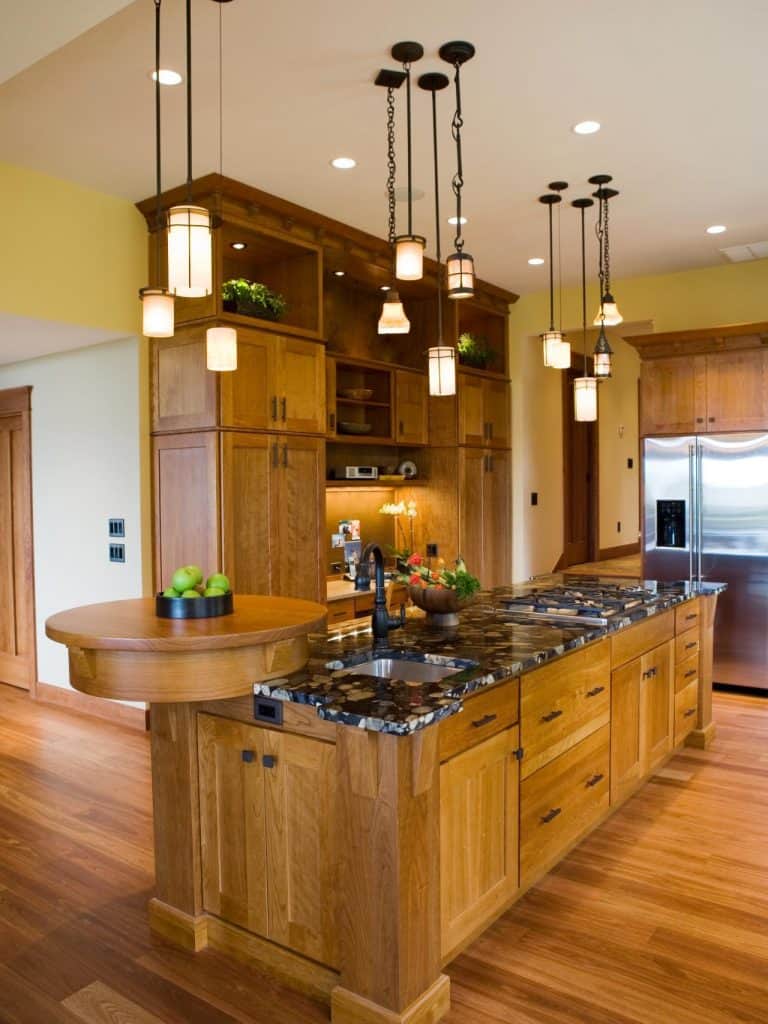 This is a combination between classic craftsman kitchen and modern lighting.
The set of cabinetry is made of excellent wood, which is enhanced with the ambience created by the fixture above.
L-shaped Craftsman Kitchen Cabinet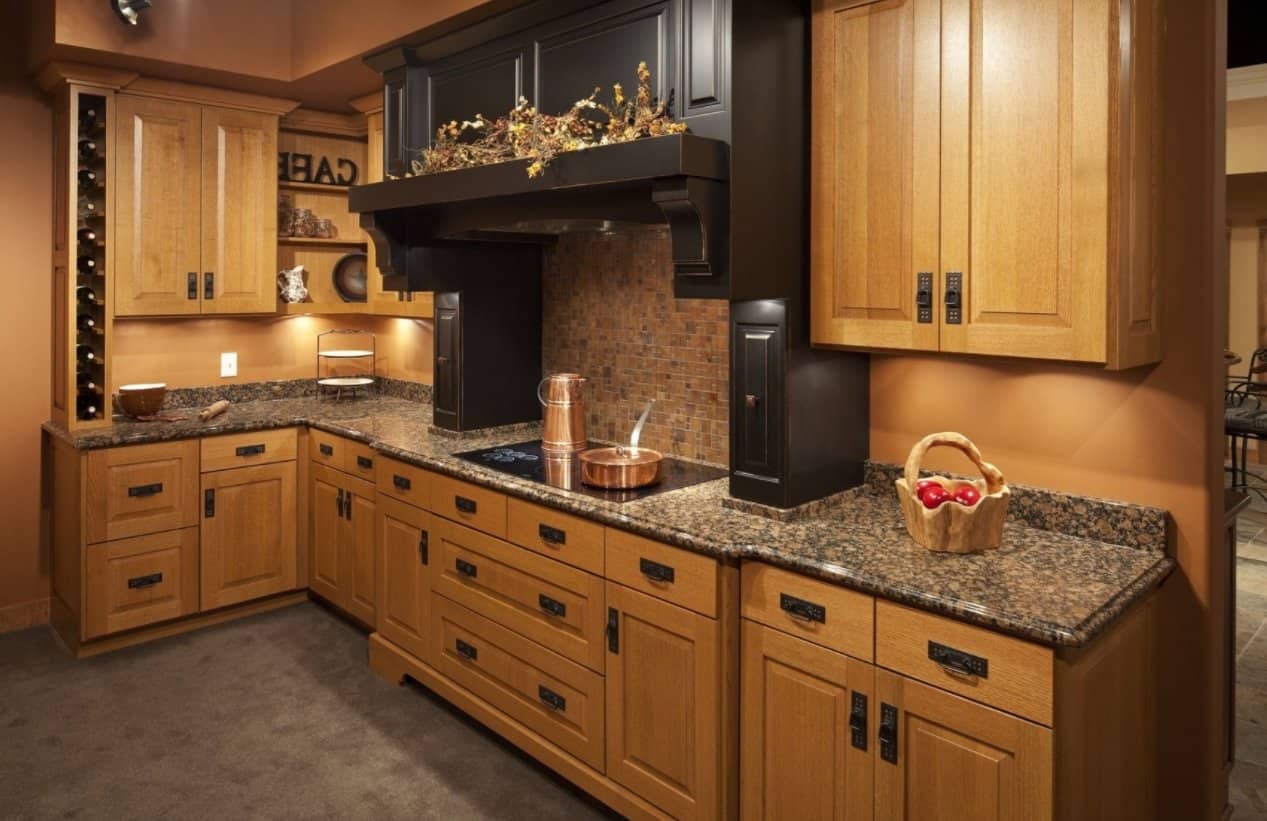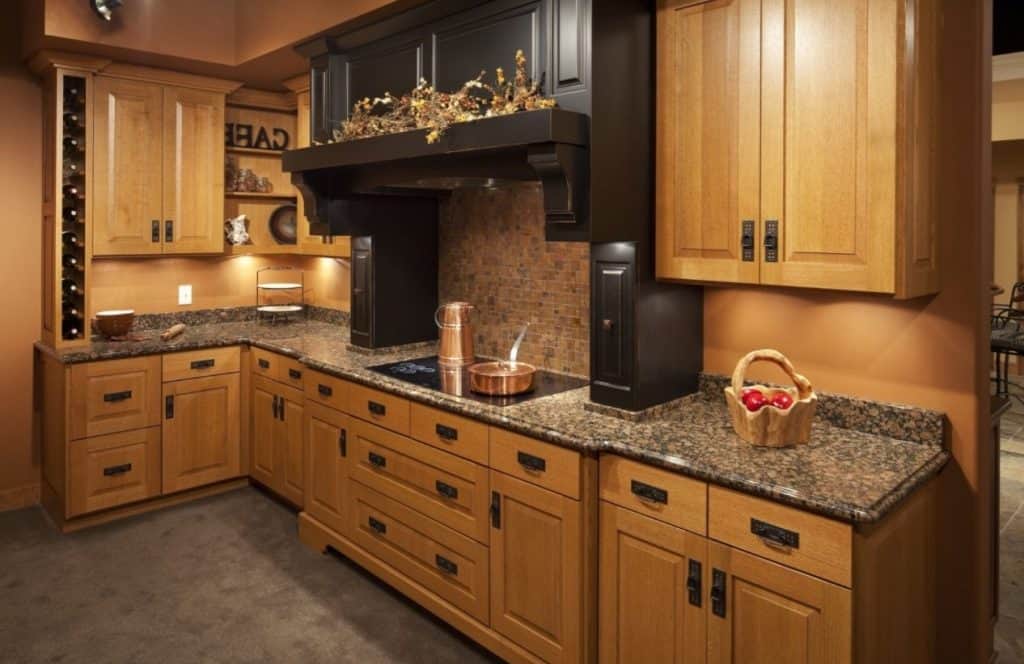 This L-shaped rustic kitchen cabinet is well-designed. It uses only one particular tone of wood on the set of cabinetry, leaving the vent in black to emphasize the beautiful details.
Craftsman House in A Tropical Island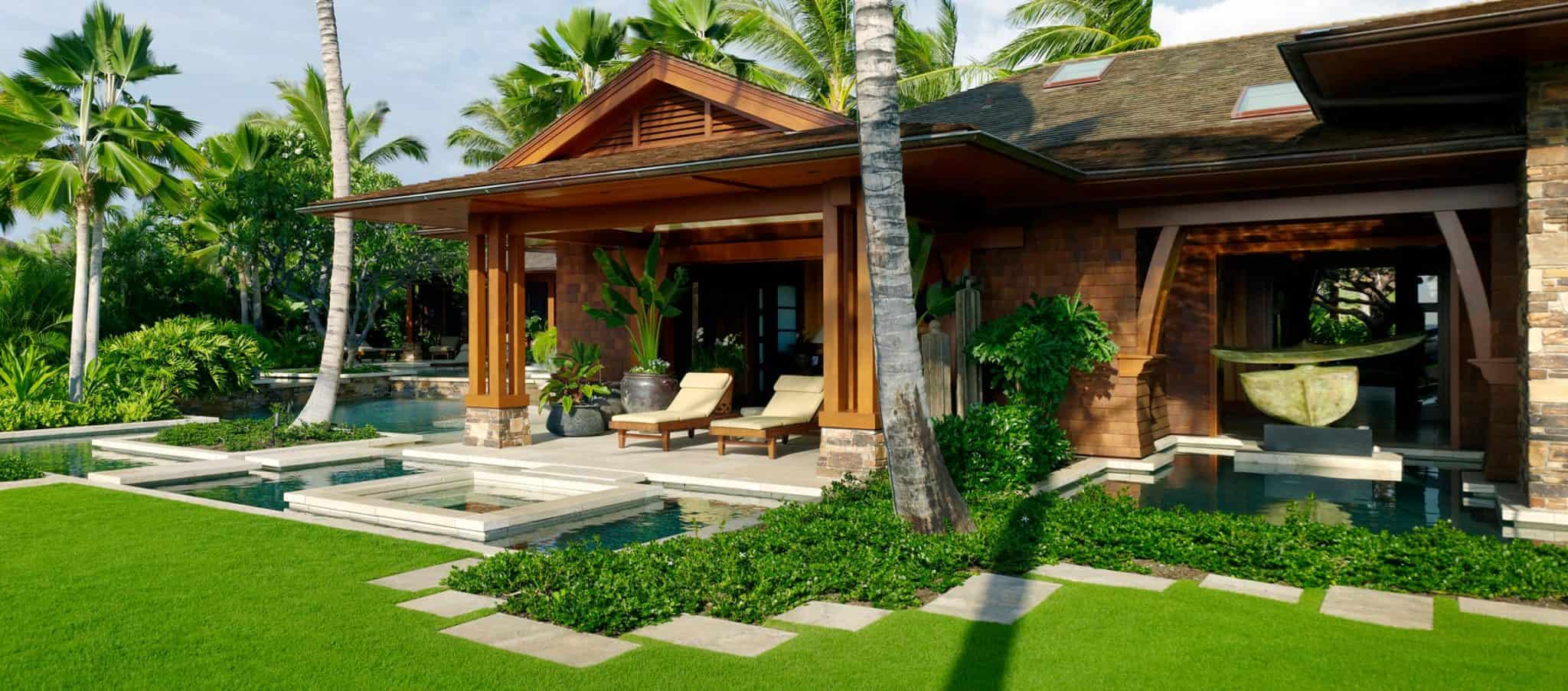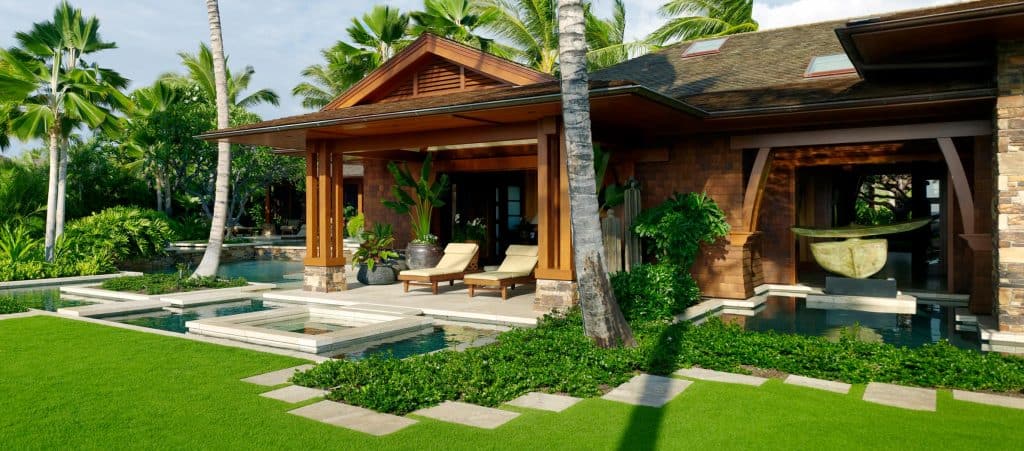 The style of this craftsman is so tropical. The coconut trees are lining alongside craftsman's unique pillars.
The overhanging eaves appear to mimic tourist resorts in Bali that makes you feel like a vacation every day!
Open Concept Craftsman Dining Room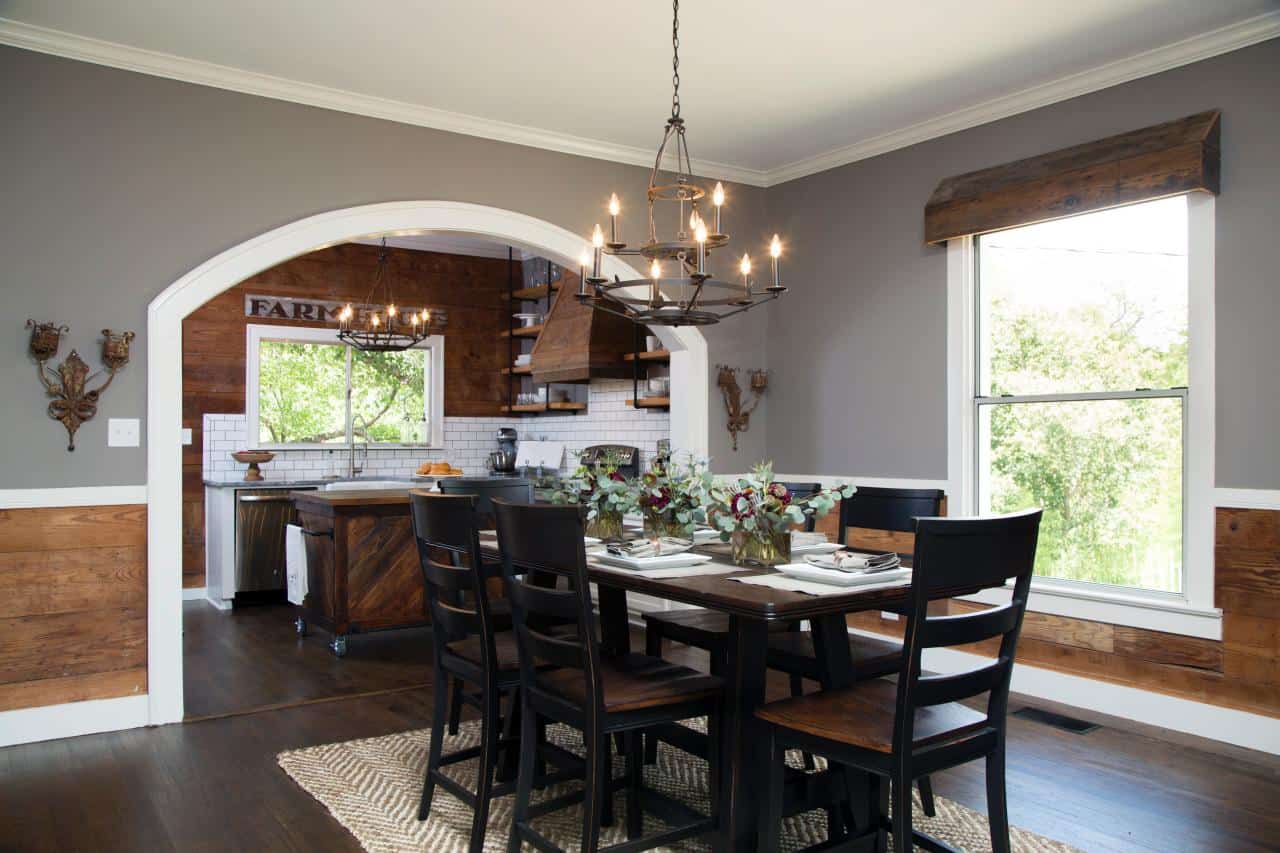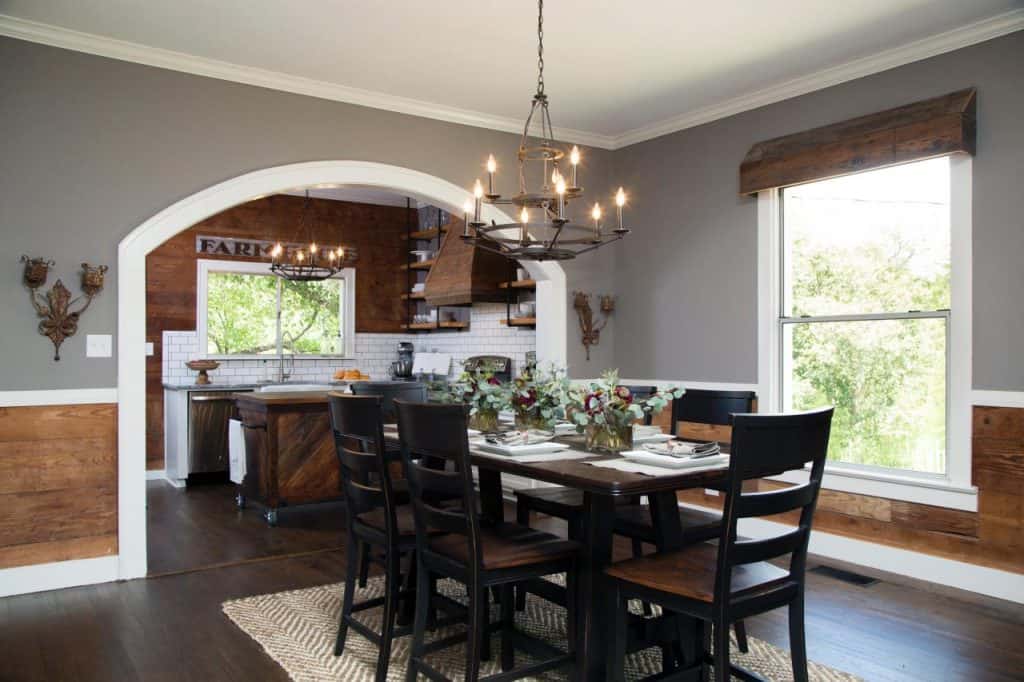 This formal dining room is decorated with an exuberant chandelier. Moreover, the dining room can be seen directly from the kitchen counter, making the room feels wider and not stiff.
Craftsman Dining Room with A Grand Fireplace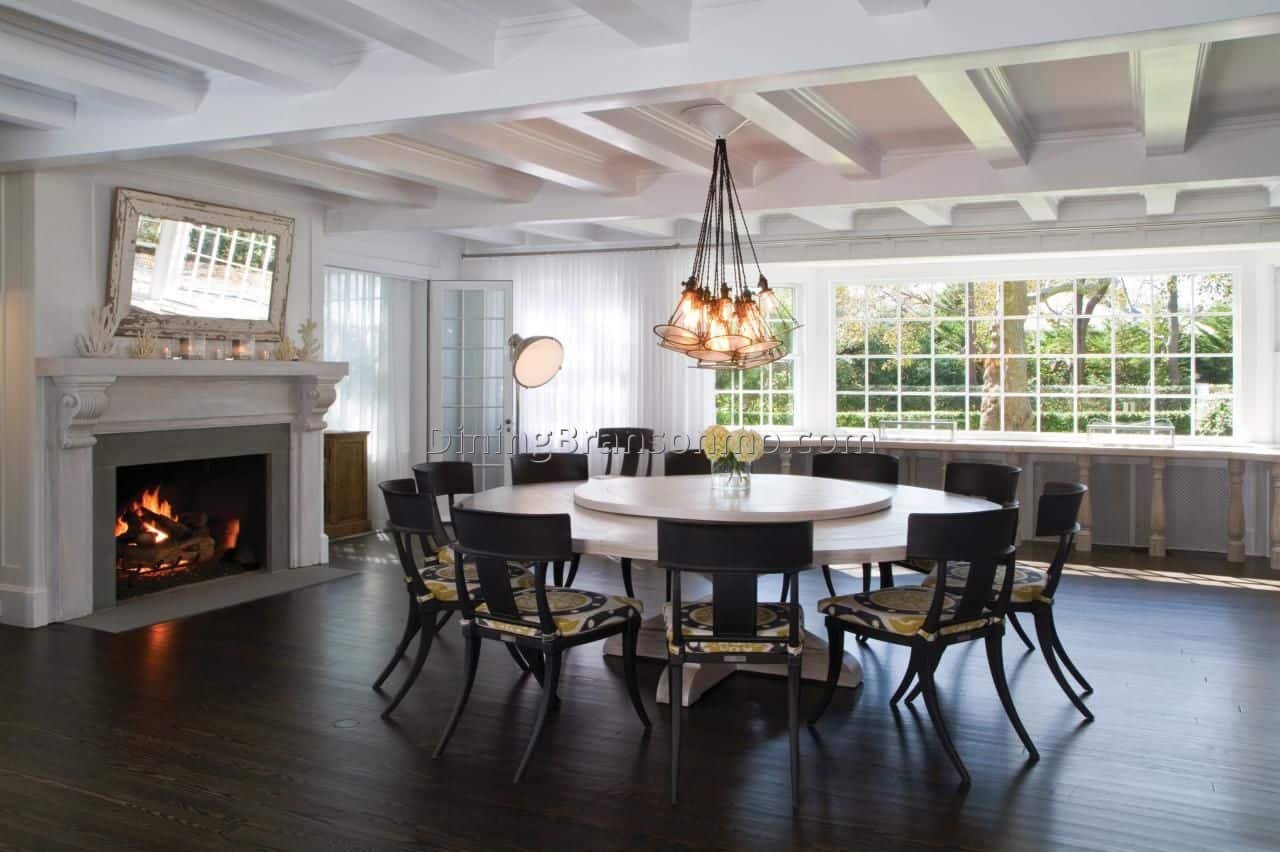 The fireplace becomes the center of the room and its warmth tightens the bond of the family during supper.
Even though it's lacking natural wood accents, the beams are still very craftsman.
Extra Seating Space in Craftsman Kitchen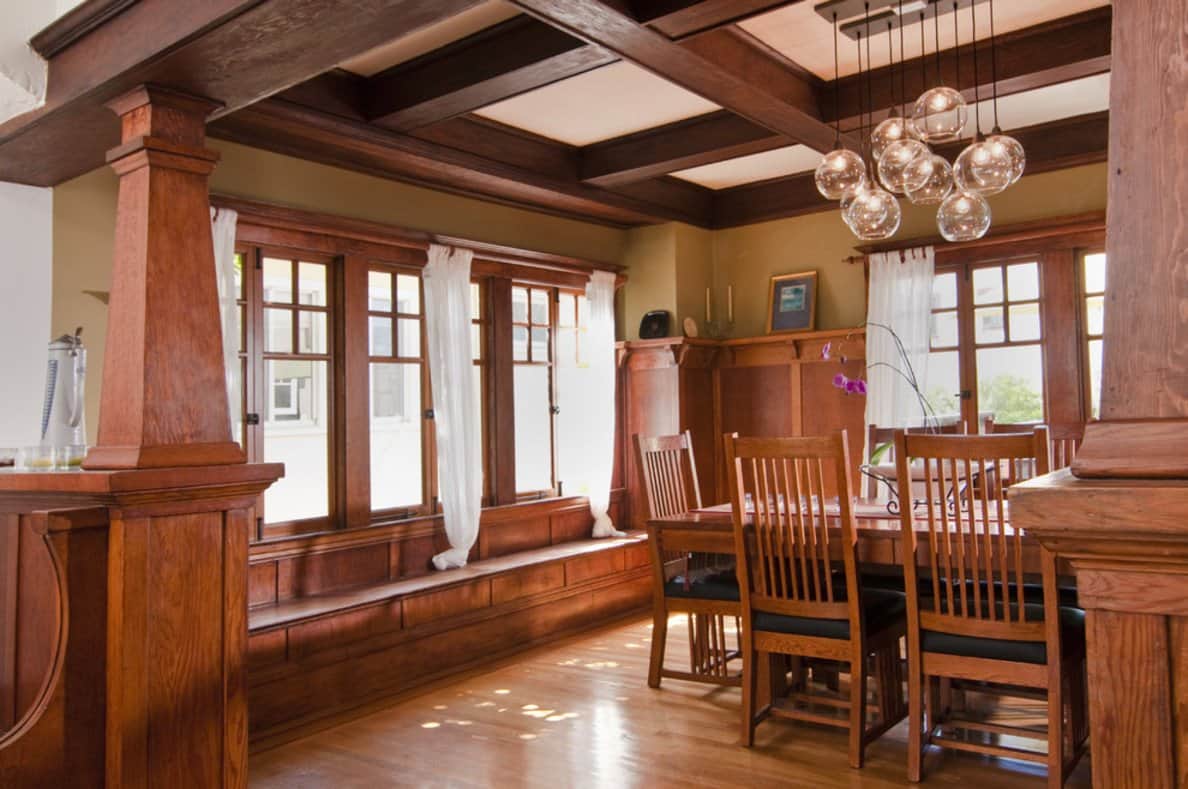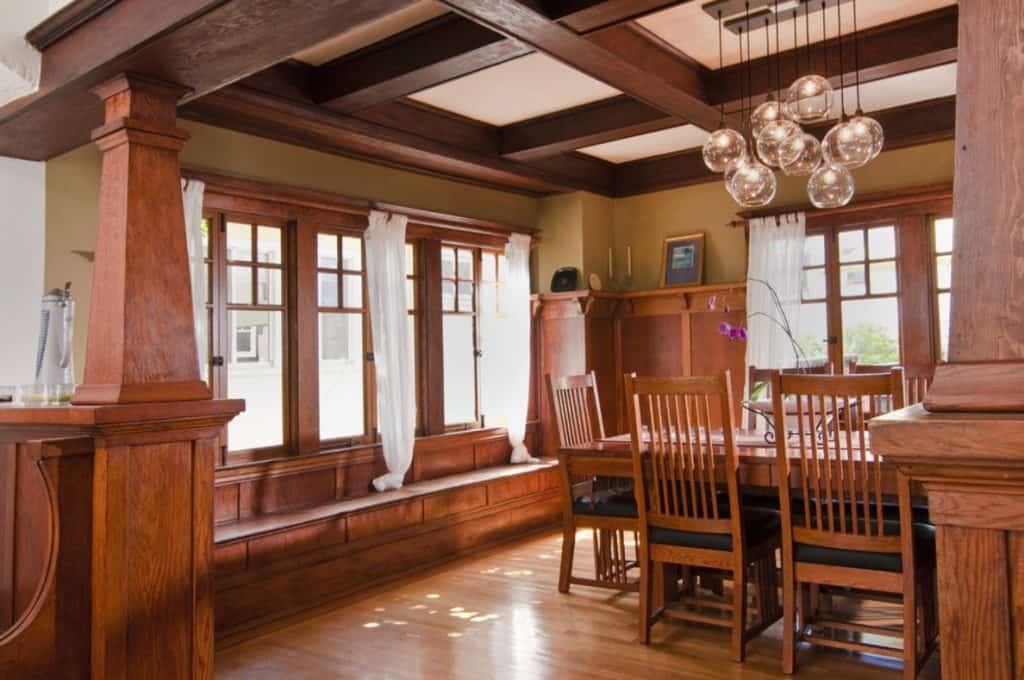 Craftsman house is made for a big family, providing extra seating space directly under the hanging windows like so is perfect. You'll also find the woodwork in this idea wondrous.
A Curved Craftsman Entry Way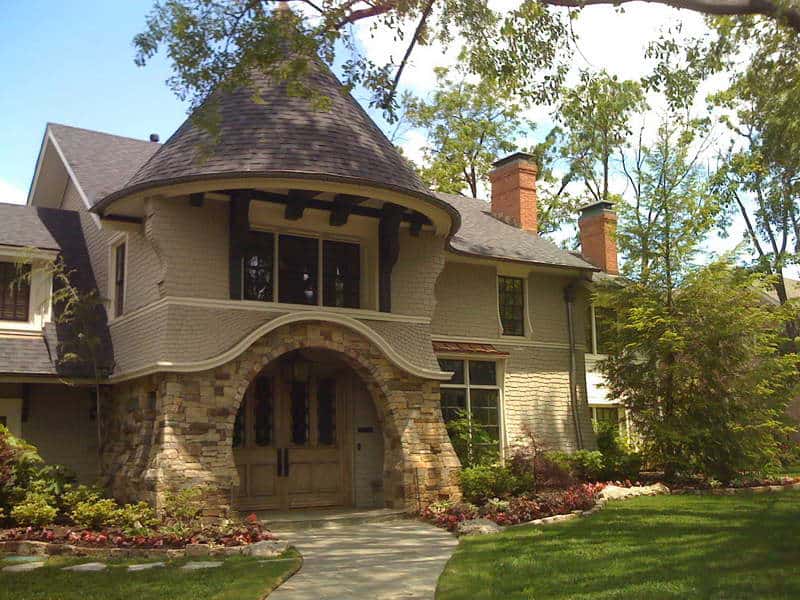 This craftsman house has a unique entry way; It kind of look like an entry for hobbits in Tolkien's movies.
The beauty also lies on the stone beauty. The stone as natural material emphasizes the house's originality.
Craftsman-style Bedroom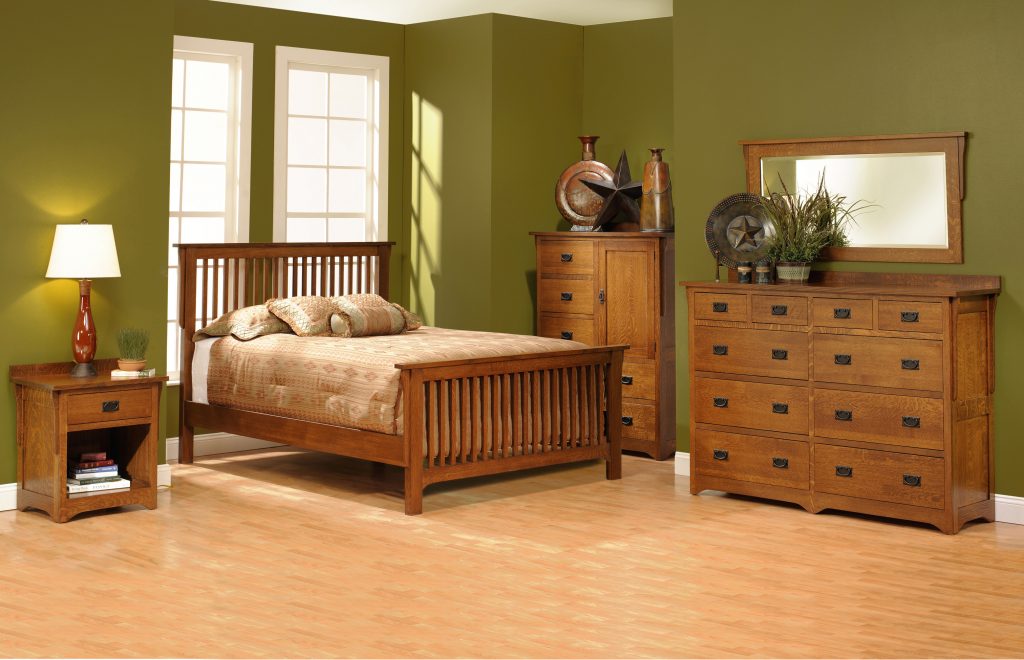 This bedroom shows simple woodwork because it only has little furniture. Looking closely, this set of furniture is made with amazing details.
So, it is simple, yet it is also crafty and artsy.
Huge Craftsman Windows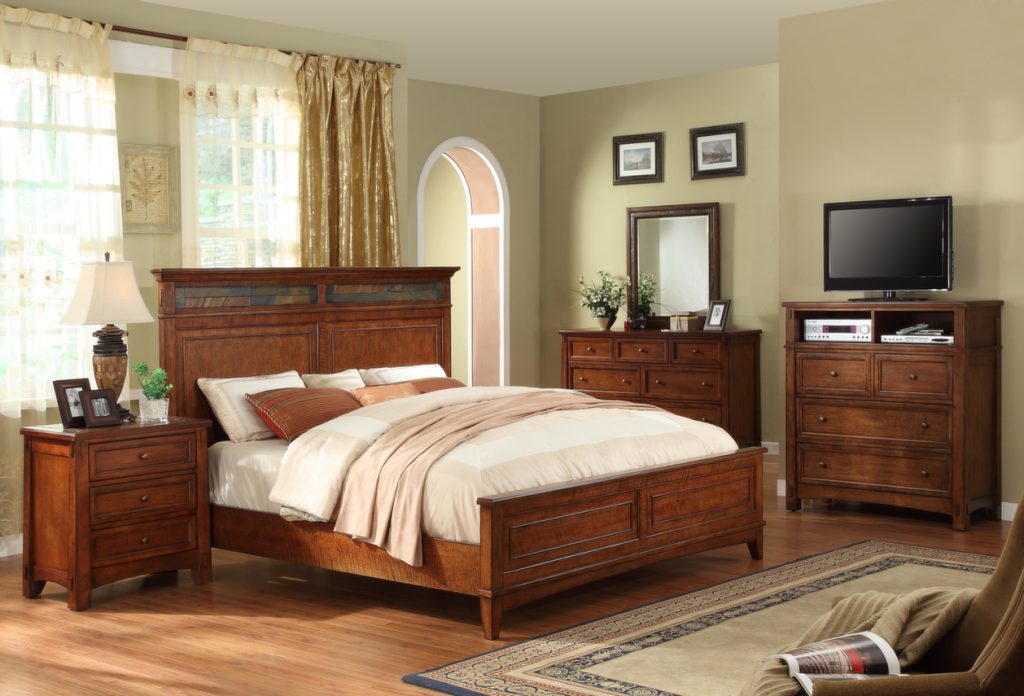 One of the most noticeable features of a craftsman house is its huge windows.
This bedroom has a nice layout positioning the headboard against the windows, so the natural light doesn't blind you when you wake up.
A Little Craftsman Bedroom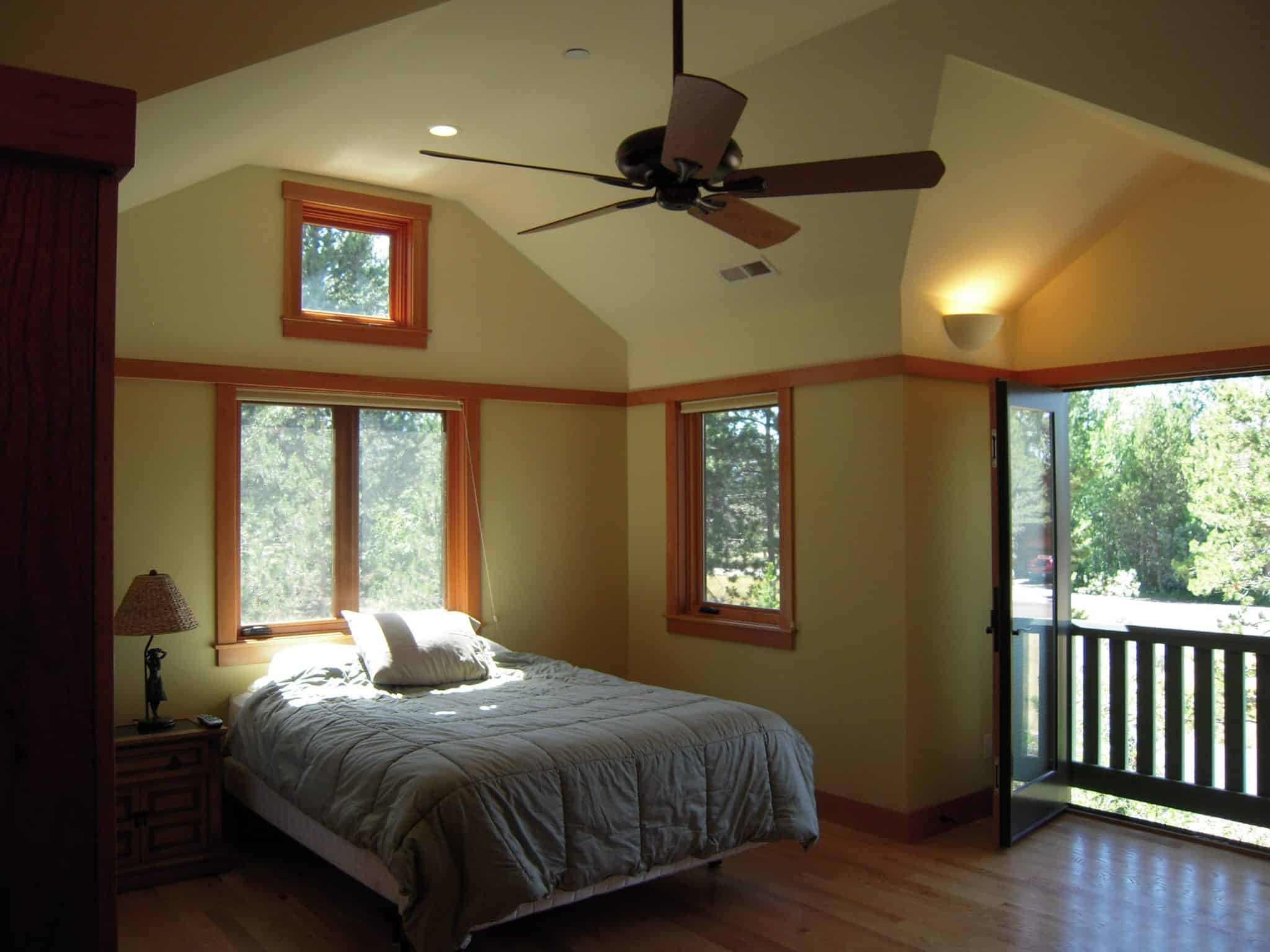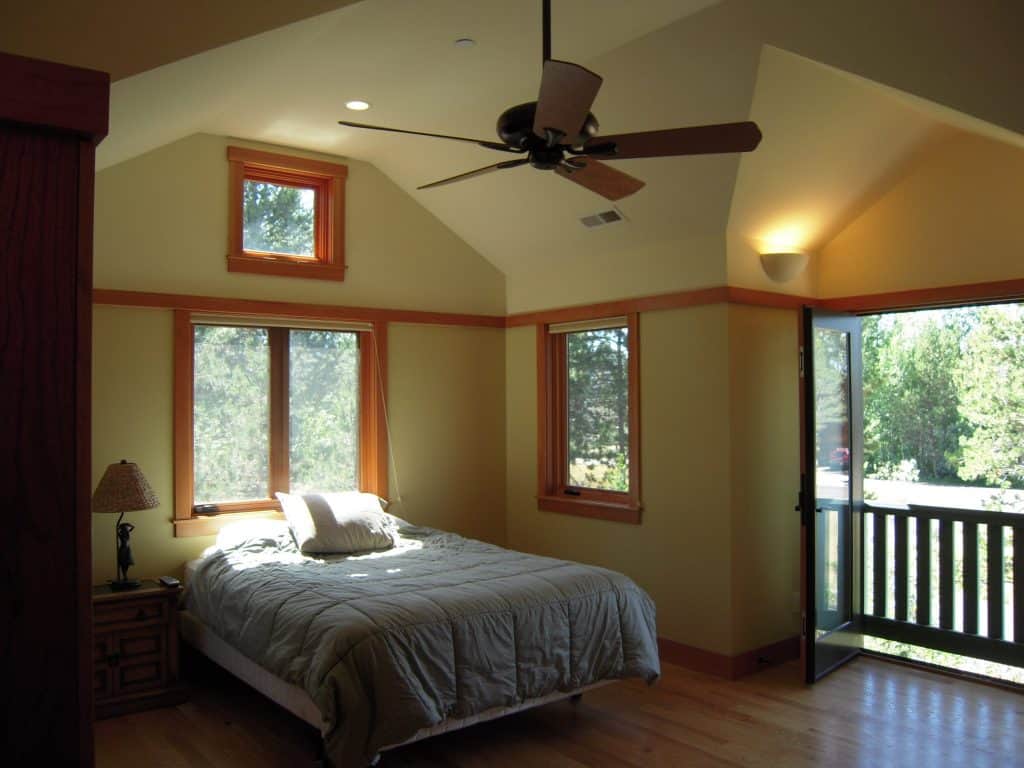 This bedroom may be small, but it has good size windows and an opening to a private porch.
The uniqueness is also seen from the ceiling, which gives the room a character.
Natural Accents Craftsman Bedroom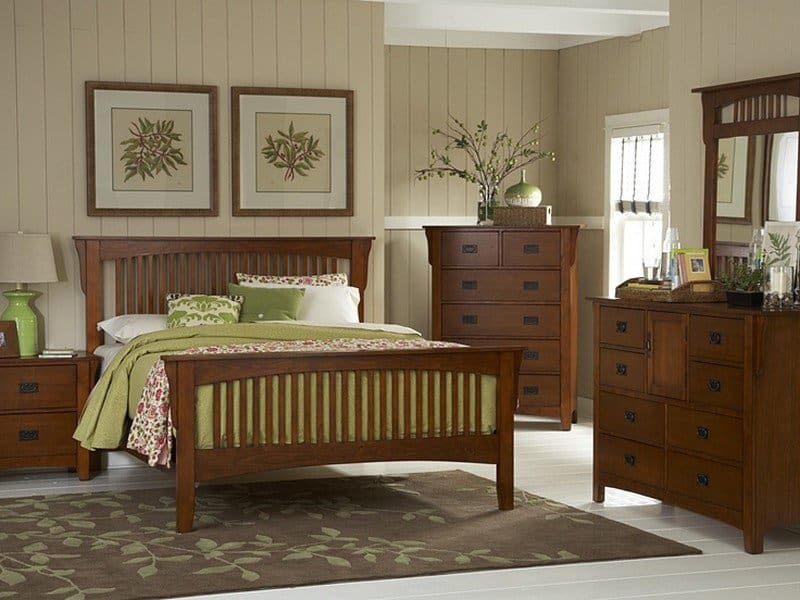 The wall is painted with a lighter tone of brown, while it is topped by the strong, dark brown color of the furniture (nightstand, bed, dresser, and vanity), so the woodwork on the furniture becomes the center of attention.
Tall Craftsman Door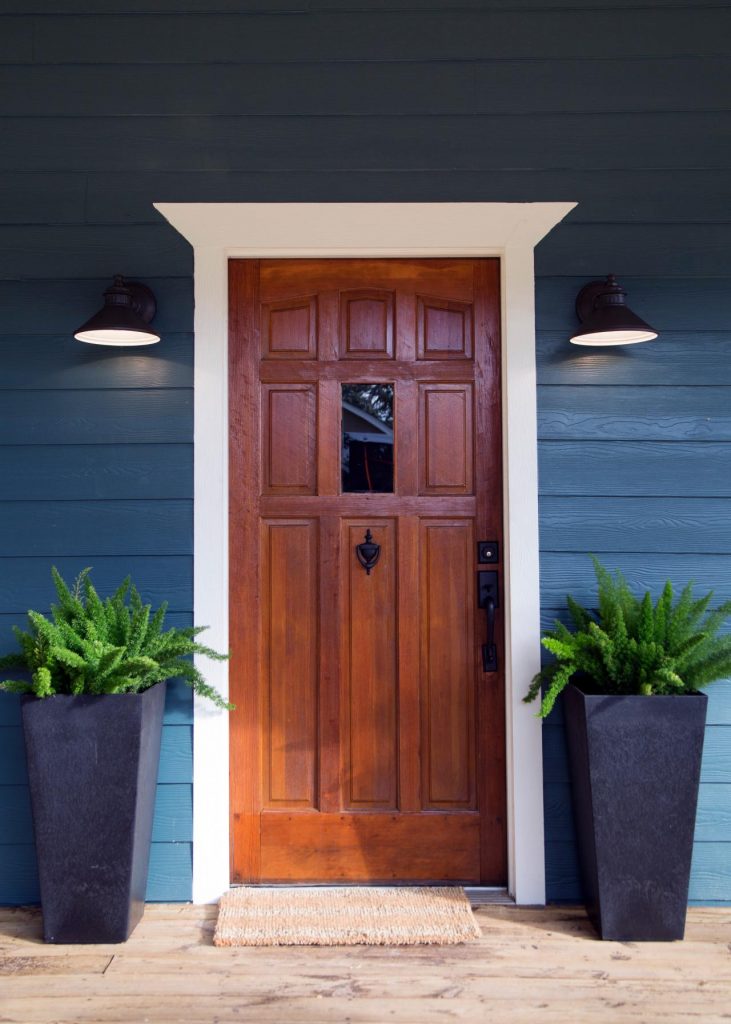 The simplicity of this tall craftsman door style is shown by its minimum detail, yet sleek design. The plants and the lighting fixtures speak about how the owner wants to keep it simple.