Don Pedro Brooklyn is reader-supported. When you buy through links on our site, we may earn an affiliate commission. Learn More
12 High Ceiling Tall Wall Decor Ideas
Having tall ceilings in your home is gorgeous. They look elegant and have that grand, dramatic aura to them. But at the same time, if you have them you know they're very hard to decorate. The thing is a lot of decor looks small on tall walls, which in turn can't help but feel off.
That's why we're here to give you some tips and tricks on what to do when decorating tall walls with high ceilings. The best trick is to either bring the eye up to include the entire space in your view or bring it down to a more natural human level. And here are some ideas on how to do so.
Create a Gallery Wall
When considering high ceiling tall wall decor ideas, the first thing that often comes to mind is creating a gallery wall. Putting up a single painting or two often looks way too small and falls flat. But it's a whole nother story when you embellish your walls with many different sized frames
There are many different ways to put up a gallery wall. There are so many options from small square frames, to oversized rectangular ones. The possibilities are endless. But if you don't know where to start, it can be too much. Just remember, you can never go wrong with grouping your frames symmetrically.
Go For Large Paintings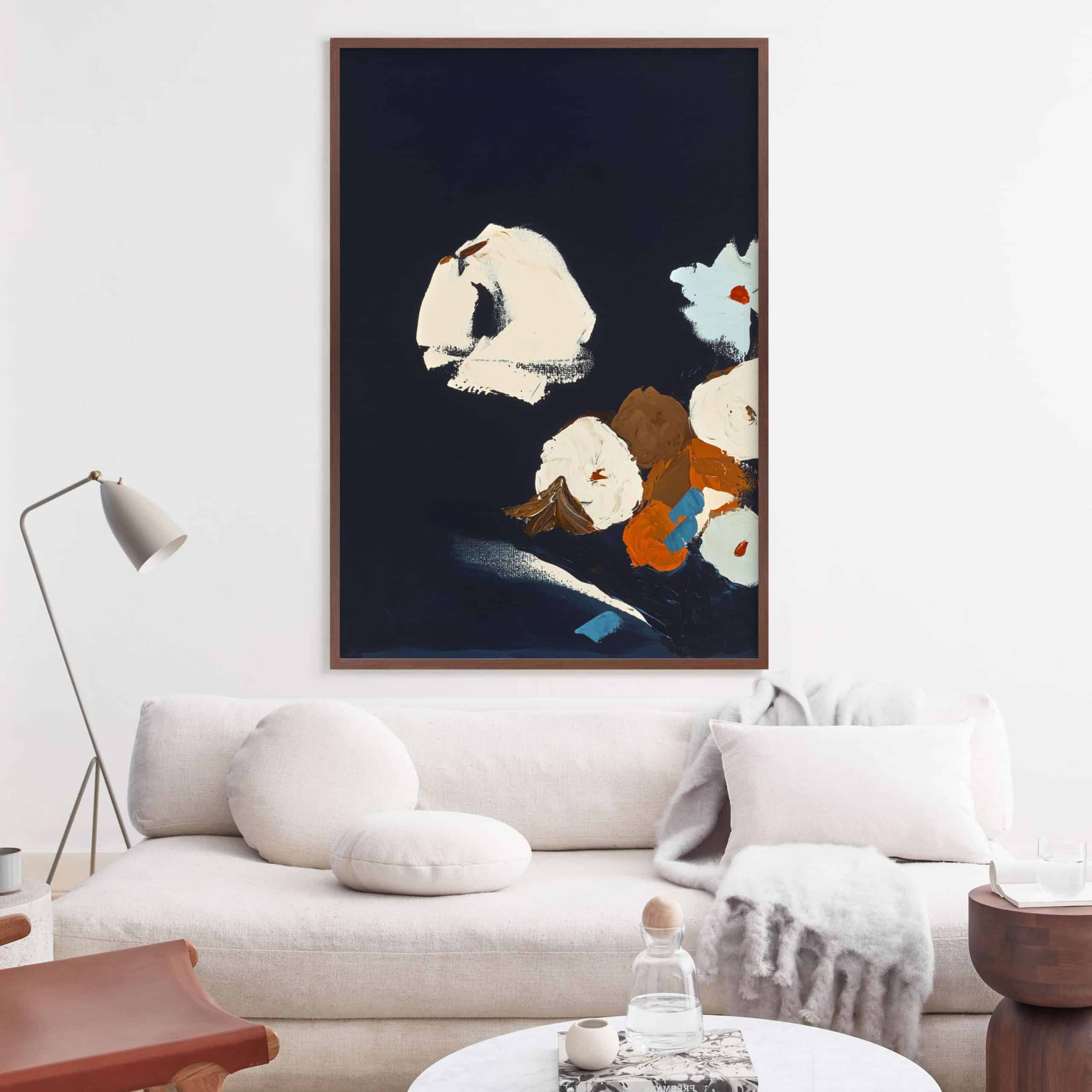 You have to be super careful when shopping for art for tall walls. If you want to opt-in for a single large painting, instead of an entire gallery wall, it's a marvelous choice. It's a single, yet quite an elegant option. But you need to make sure your painting scales well with the wall.
Large square or rectangle paintings are a good choice, as long as they scale well. And when it comes to the art itself, practically everything looks majestic when it's oversized! So pick something that fits with your aesthetic.
A Panel Wall Can Make All the Difference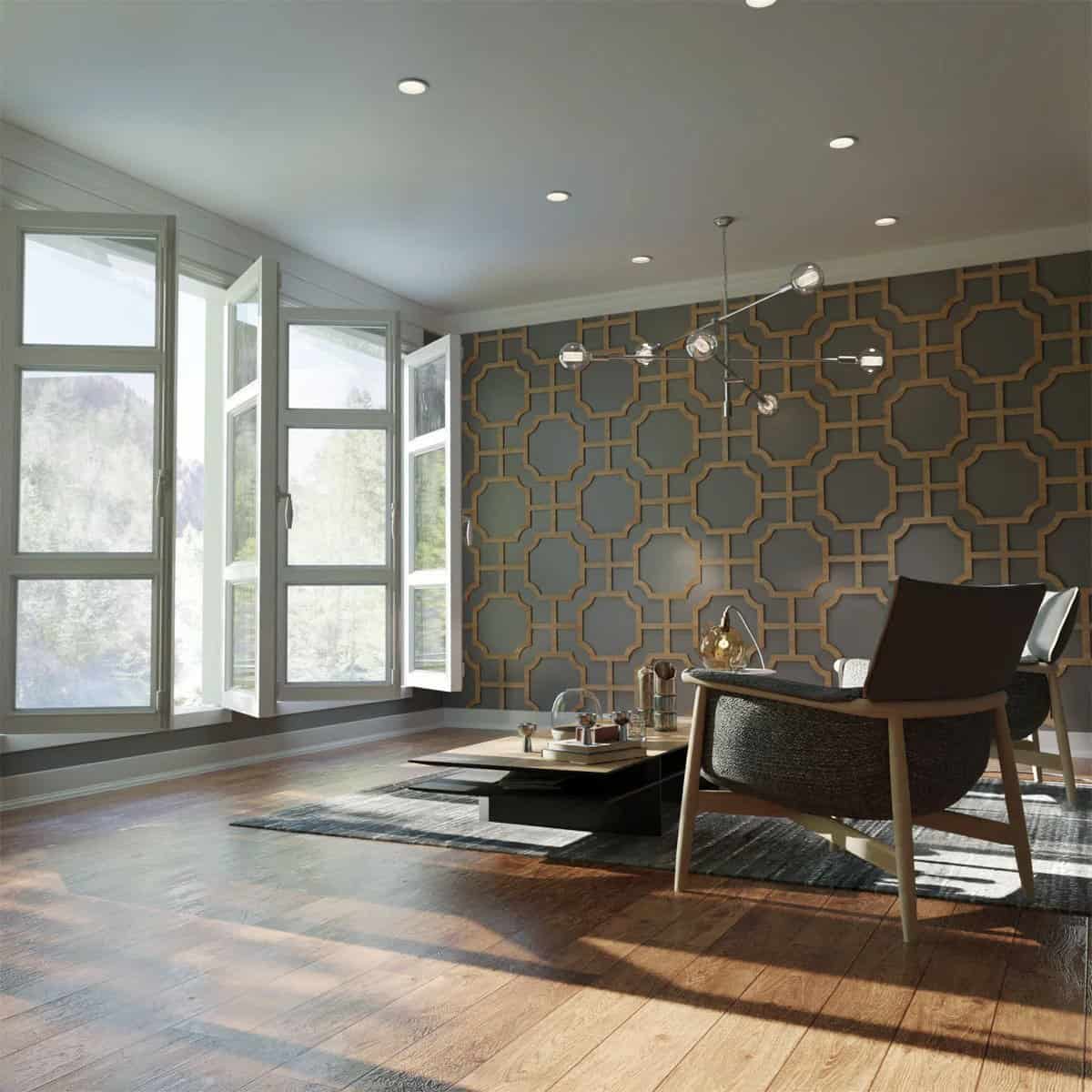 Adding a panel wall to a room can be a simple but great way to tone down the height of your walls. A panel wall adds some texture to your walls, which is very visually appealing. An accent wall that's made out of panels, top to bottom, will surely grab attention.
Going for some visually interesting paneling is a bonus. For example, an intricate framework such as this one will turn your entire room into a piece of art in a matter of seconds. A fabulous investment.
An Oversized Mirror Looks Beautiful On a Tall Wall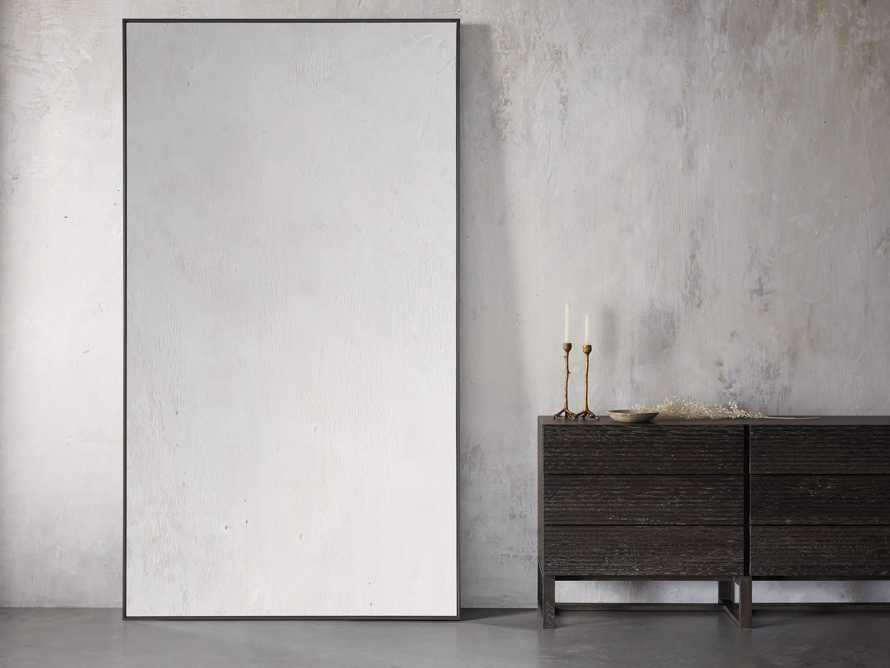 One of the simplest yet most powerful ways to decorate a tall wall is by choosing an adequate mirror. Oversized mirrors are often the way to go, as they fit well with the scale of your walls.
Practically any oversized mirror will do. One of the best things is to go for a simple toned-down rim, as it fits well with most interior design styles, and it creates a powerful look. But if you want some extra flair, you can additionally embellish your wall with extra artwork, making your mirror the centerpiece of your gallery wall.
A Mirror Gallery Looks Ravishing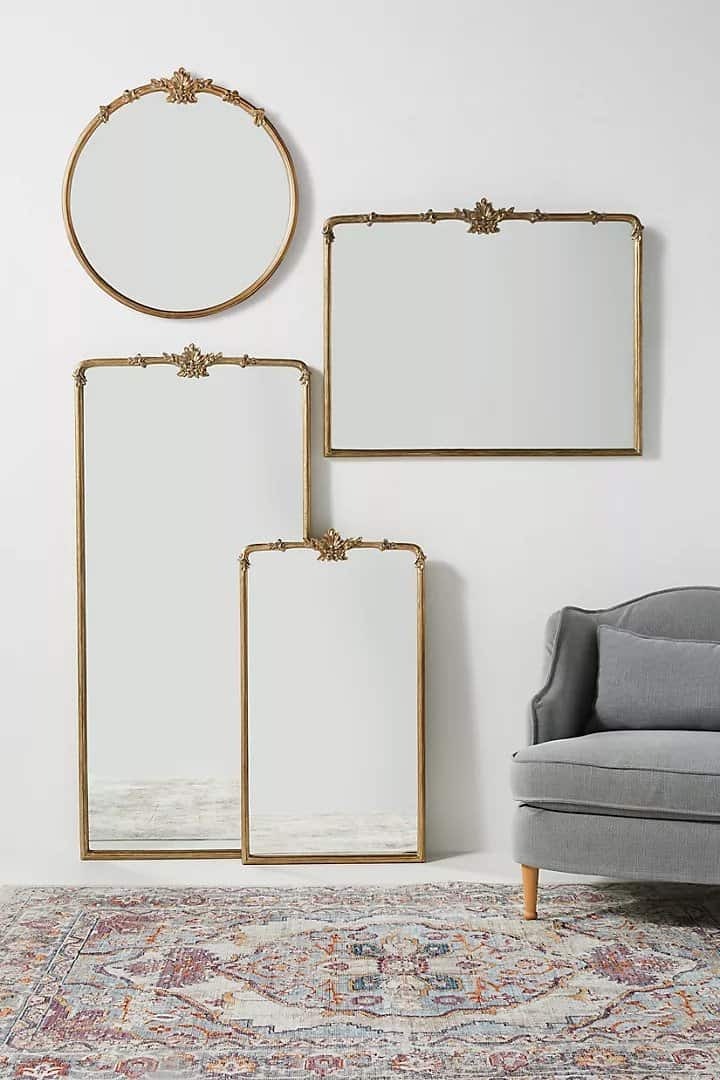 If you're someone who likes to go all-in with the decor, we wholeheartedly recommend going for a mirror gallery. Putting up mirrors of different shapes and sizes on your tall wall as if they were paintings creates an exquisite look.
A mirror wall will make your room feel larger, but it will also create an incredibly interesting look. If you want a bold addition to your room, that feels exquisite yet innovative, you won't be disappointed in a mirror gallery.
Millwork Works Wonders With Tall Walls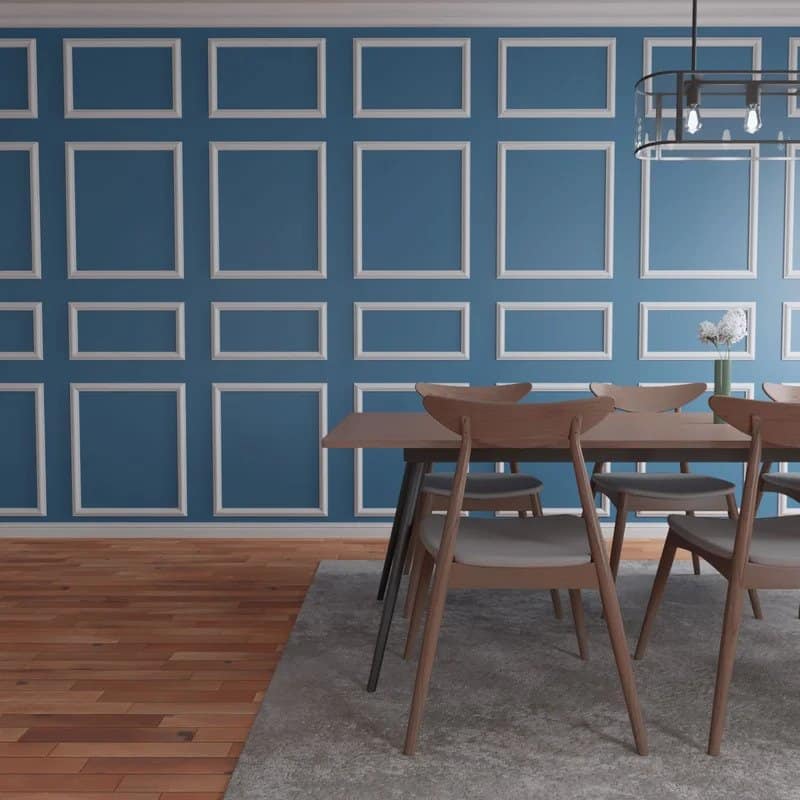 Perhaps you already have the artwork you'd like to hang. But it doesn't quite fit in a gallery wall, and it's certainly too small to be hung as a single piece. So you might be wondering how to decorate tall walls with what you already have.
Millwork is often the answer. Putting up millwork adds extra texture to the walls. This way you'll be able to hang some smaller artwork since there's already enough visual interest for walls not to look empty. But you can also leave millwork as it is! It looks gorgeous on its own as well.
Don't Forget the Shelving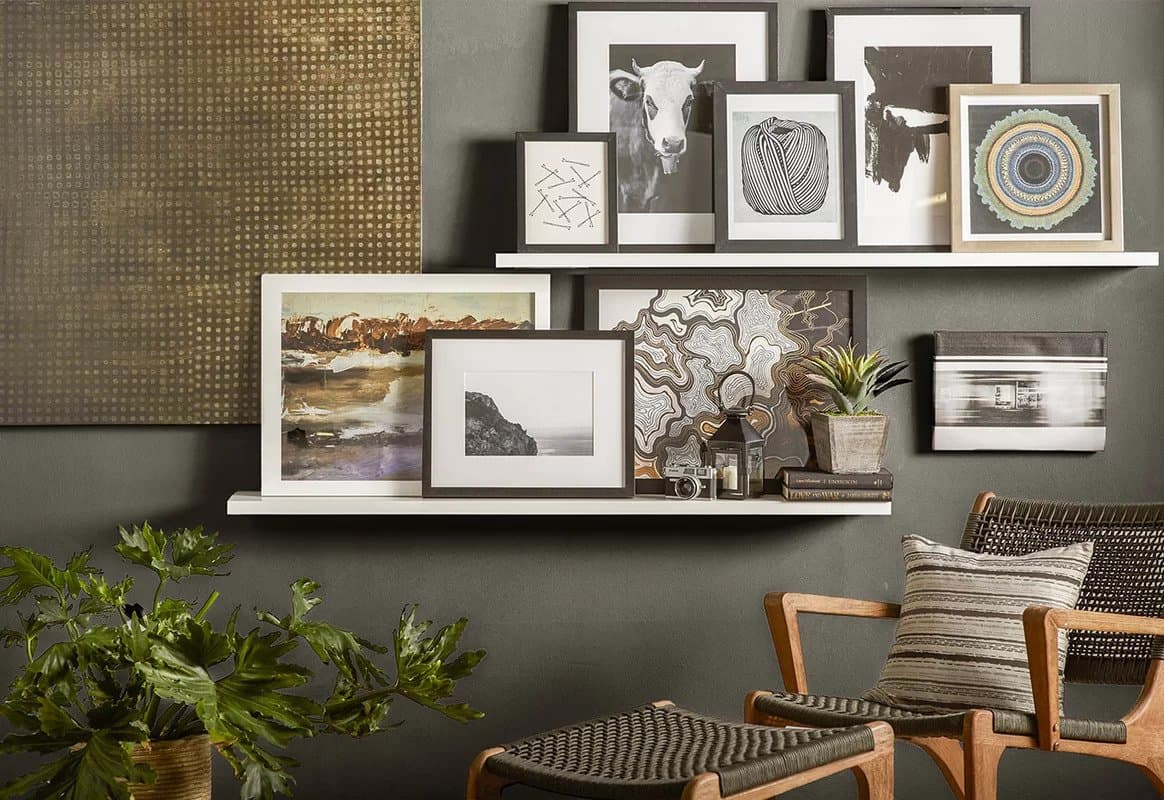 Shelves are one of the best ways to fill up a tall wall. Tall walls offer a lot of space, so you can play around with the shelving layout, and create a dozen unique looks. Shelves are in general, super practical and they can look amazing.
The best part of shelving is the fact that you get to customize them the way you'd like. There are thousands of options. For example, you can create your little gallery on your shelves, and add your twist to that gallery wall we mentioned before.
Wall Murals Look Especially Astonishing on Tall Walls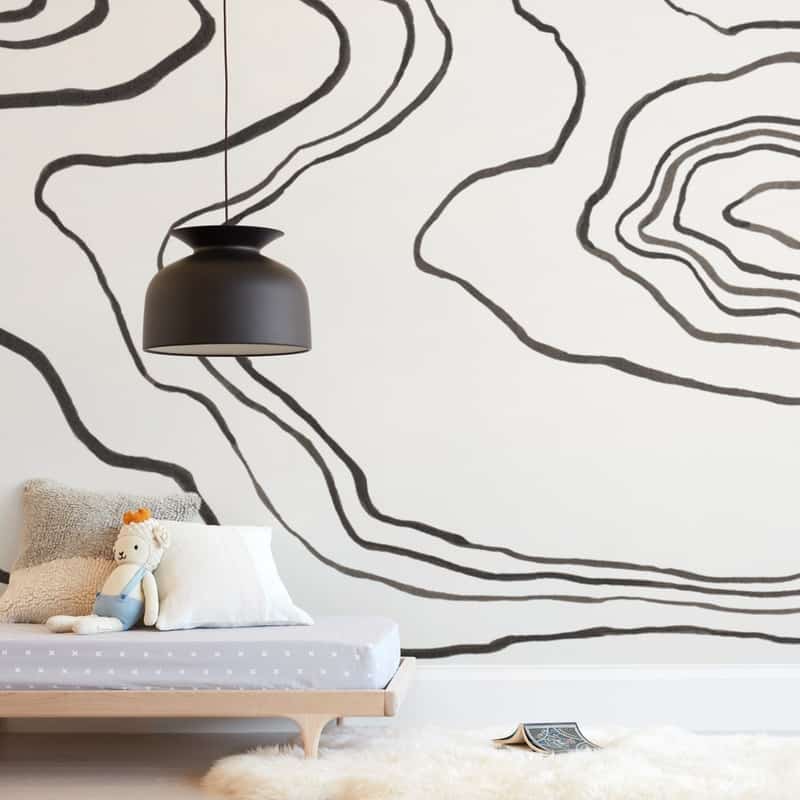 What's more powerful than artwork that makes you feel small in its presence. That's the thing about murals. Their size simply imposes on you, making you feel tiny in the best way possible, while they tower over you majestically.
You can recreate that same look in your home. And it works wonders with tall walls. We know that creating your DIY mural can be a hassle, but don't worry, there are options. Mural panels are one of them. They're super easy to put up, and look magnificent in return!
Tall Bookcases Are Practically Made For Rooms With High Ceilings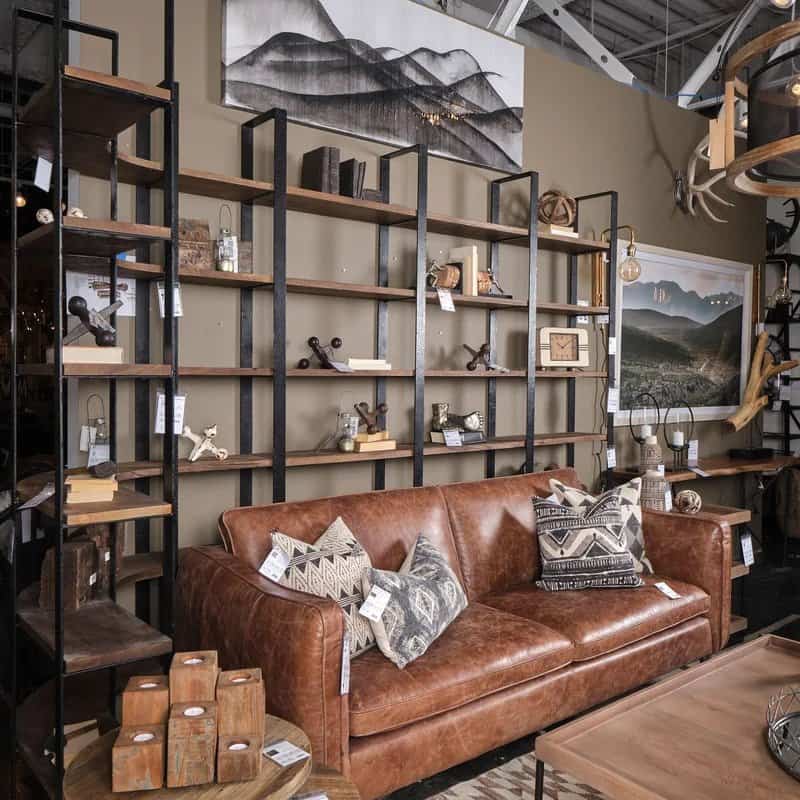 Whenever you see tall walls in any type of media, there are often those gorgeous tall bookcases accompanying them. And for a good reason too! These two are a match made in heaven.
Putting up a tall bookcase against a tall wall will fill up that extra space, you might have trouble with. And those bookcases will also create that smart yet elegant look many people wish to achieve. A stunning option, for sure!
You Can't Go Wrong With Wallpaper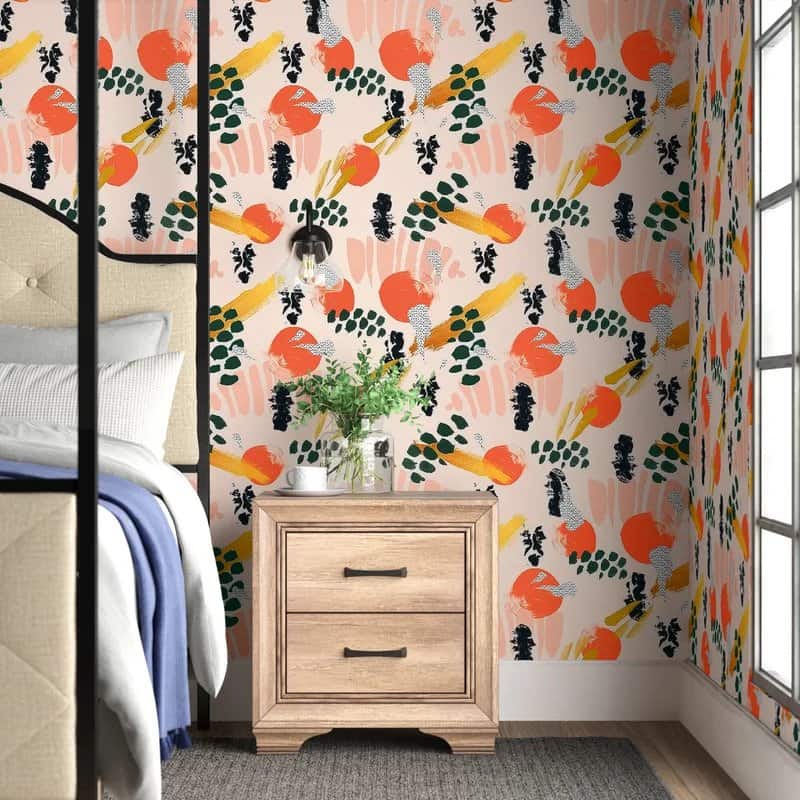 Creating an accent wall has never been easier. Wallpaper is one of the easiest ways to achieve that look. And it works with tall walls as well!
You just can't go wrong with wallpaper. There are thousands of different options for all kinds of homes that will just blow your mind. And when you have tall walls, you can play around with the wallpaper. Splitting the wall visually in half with wallpaper is a great way to accentuate it while also bringing the space down to your view!
Vinyl Decals Are a Playful Way to Embellish Your Tall Walls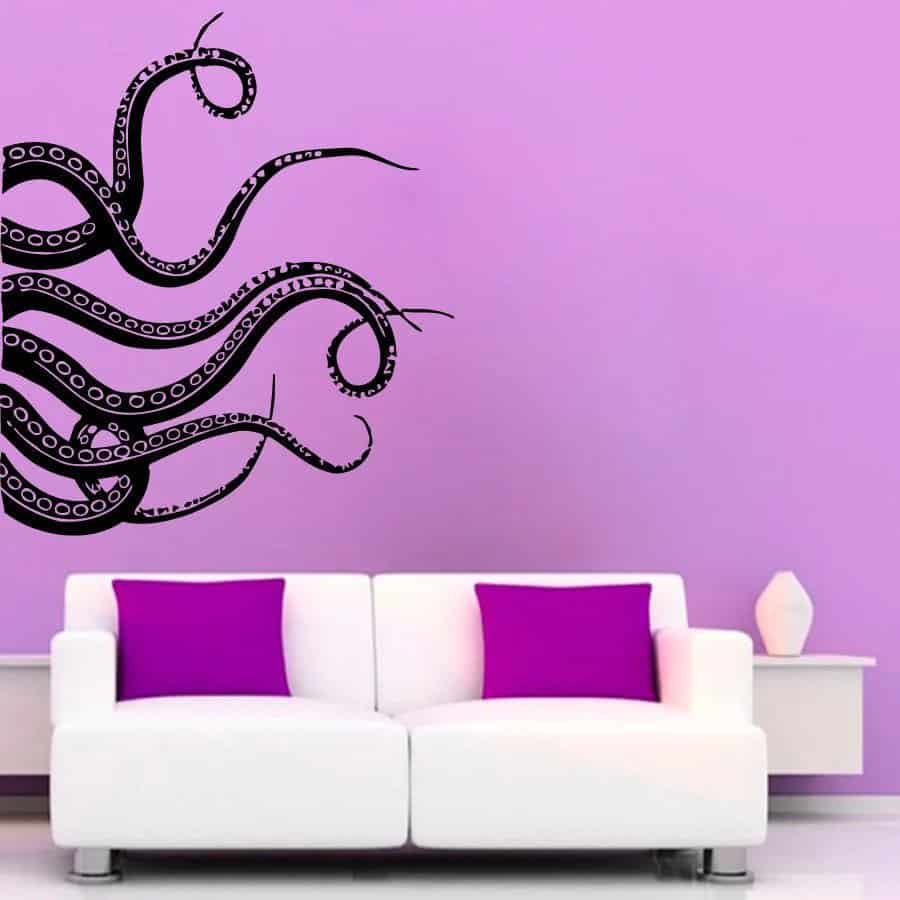 One of the easiest ways to embellish your walls is to put up a decal. Decals work so well when it comes to decorating tall walls. Since they come in many shapes and sizes, you can play around until you find your winning combination.
Decals often create a fun playful atmosphere in your home. They're perfect for bedrooms and children's rooms. And not to mention they're very simple to put up and remove, so if you're someone who often craves change, this could be the option for you.
Put Up An Oversized Clock to Fill Up the Space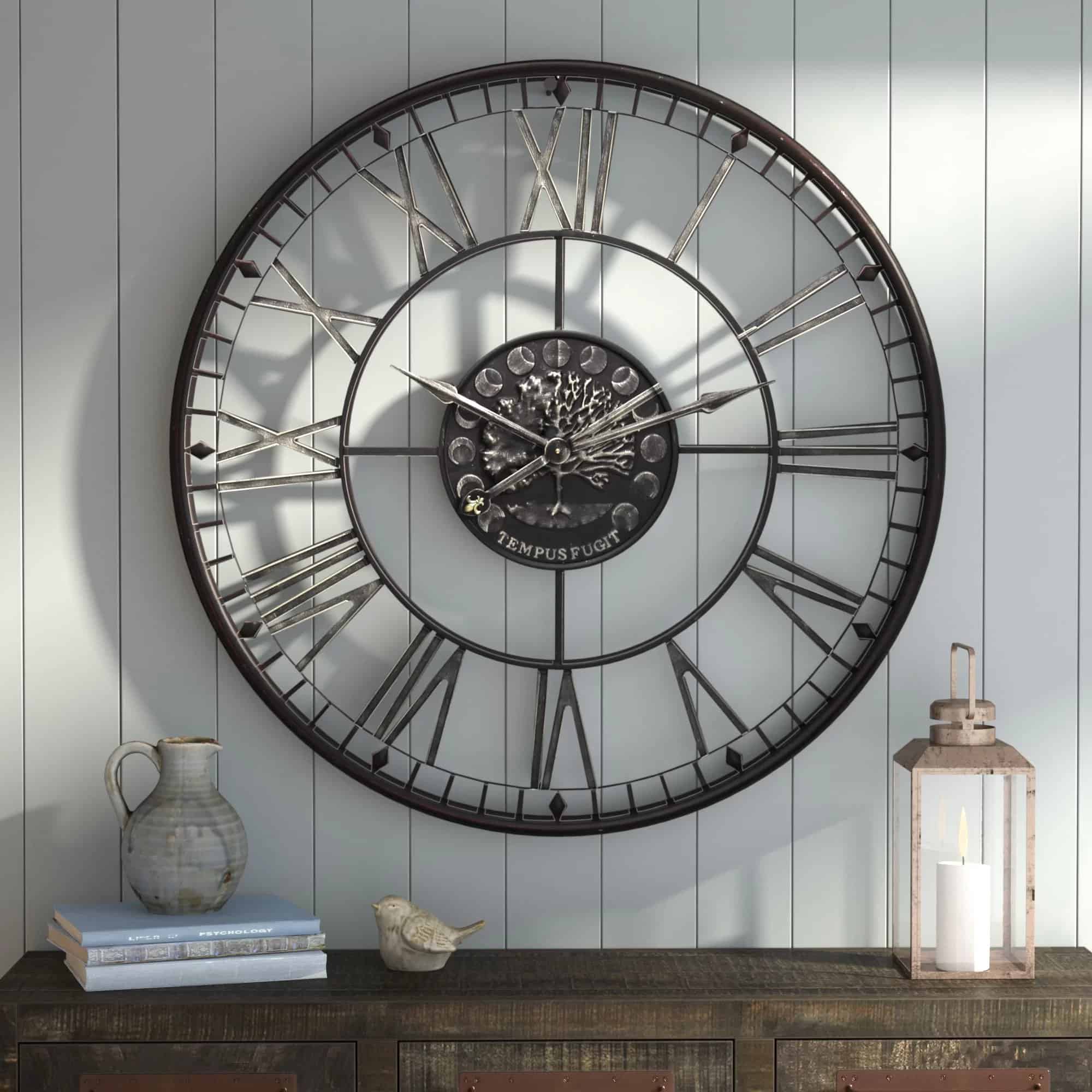 If you're not someone who wants to spend a lot of money on art, or if you just want something simple and practical, yet also chic, consider putting up an oversized wall clock. These clocks are a gorgeous way to fill up your space, and they work so well on their own without any extra decor.
A clock such as this one is a bold eye-catching piece of decor that can't help but make a statement. It works wonders against a plain wall that helps accentuate its well-crafted design.
In Conclusion
Even though they're gorgeous, tall walls can be a headache. It's quite easy to get frustrated when you're decorating. But with these ideas in mind, we're sure that you can create the home of your dreams.
Don't be afraid to mix and match! All of the options we mentioned can work together, one way or another. So don't be scared to combine these ideas and use up the entire room. Also, don't be scared of scaling up. When dealing with tall walls, we often say: go big or go home! We wish you the best of luck with your decorating journey.