Don Pedro Brooklyn is reader-supported. When you buy through links on our site, we may earn an affiliate commission. Learn More
Home Decor Tips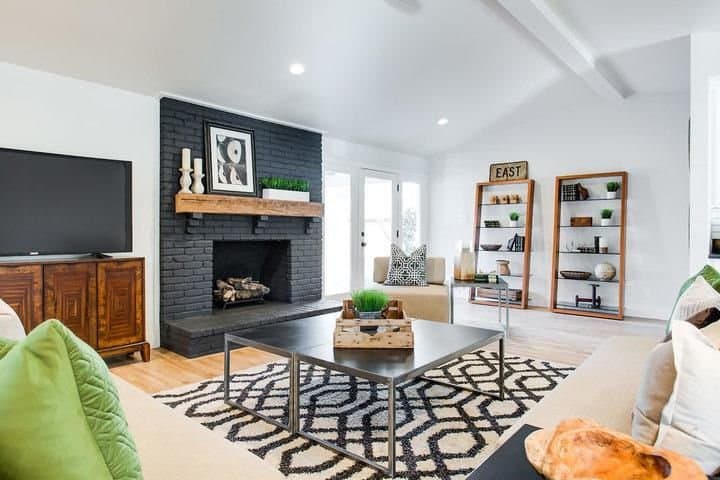 Are you moving into a new place to have a new home and starting fresh? Most people are worried about moving and have a new home because they are afraid, and it bothers them many times to decorate their new home in their new environment.
It is better for you to just look for inspiration or guidance instead of overthinking. Here are some of the new home decorating tips when you are starting from scratch.
You are going to find out the joy and fun in decorating your house.
Instead, it is not as tricky or as depressing as you think it is.
There are many things you can do to decorate your house, especially when it is our very new house with no furnishings.
Therefore, the job of house staging or such experts with numbers of decoration advice exists, from the bigger part like rooms and walls to the smaller parts like tables or accessories inside your house.
So, these are what you need to probably figure out if you need tips in doing home decoration from the very first beginning to the practicalities.
Here is what you need to know about home decoration tips:
Know your decorating style
First thing first, before decorating a new house, you need to figure out the preferences of your decorating style.
Whether you want to have the same style as your previous house or you want to start something different, or if this is your first experience decorating house, then these tips are important.
If you had thought already about how you would design your house, then that is a good step up. The thing you need to have is consistency in how you need to have the same style, concept, and theme of interior and exterior in your house.
For your references, we provide you four of the preferable home decoration style for today's people you might love to consider:
1. Transitional Style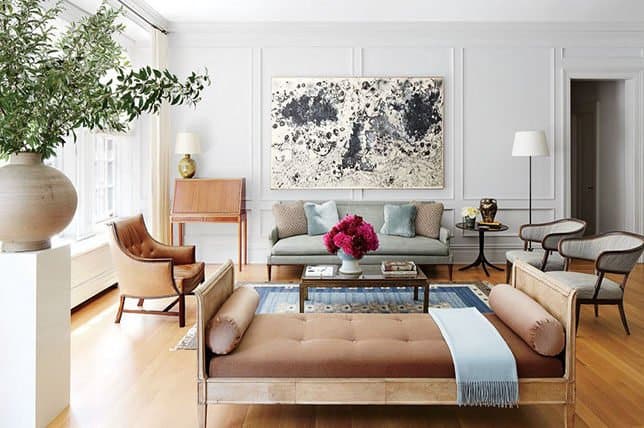 A transitional style comes with probably most architectural styles. You can create this look by mixing the modern and traditional style in your house. This could be on a wall, floor, or furnishing stuff.
This kind of style usually uses the materials with neutral colors and nuance of greenish color as an accent with also dark woods and stone in its texture or gradient.
Therefore, in order to mix the style of modern and traditional, furniture must be aesthetic with the touch of ornamentation.
2. Modern Style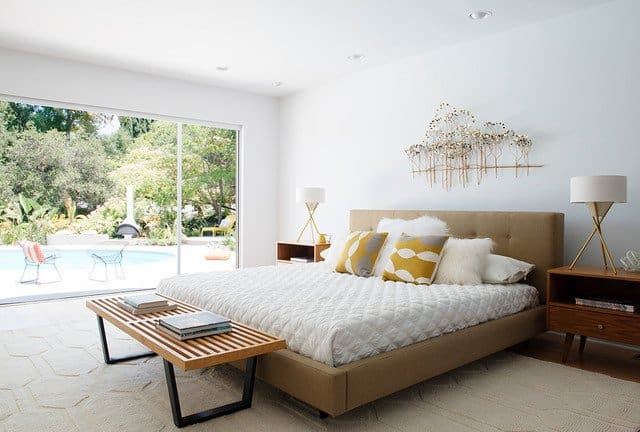 A modern decorating style is the neatest on top of all with clean lines and well-shaped house furnishings.
The tone of mate wood and earth tones are going to put the touch of a clean straight line in the house.
Many people use the style and the kind of furniture in the house with modern style by taking references in the mid-century modern home style in which that works best at any kind of the house with several different sizes.
3. Contemporary Style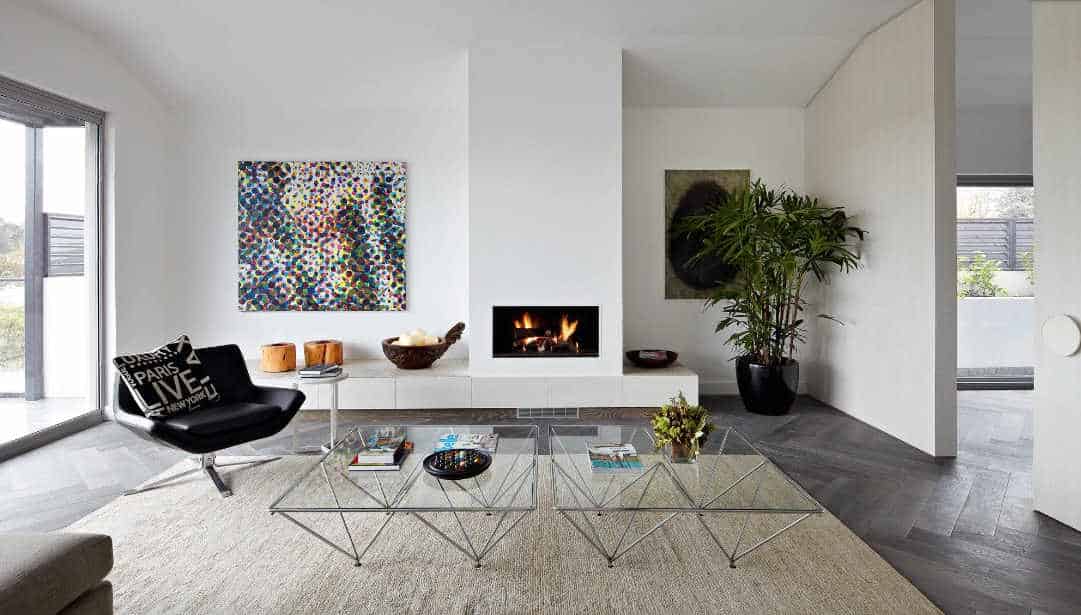 The contemporary kind of home decoration could be the most flexible and minimalist of the home decor styles.
There are not so many furnishings are put in each room. Meanwhile, for the selection of the color, it is normally applied like a monochrome one with pared down to black, white, or grey with primary color accents.
The materials of metals and glass are preferable to be featured in this kind of style instead of wood.
If this is your first time decorating, this style is a good idea to start working with small pieces with several experiments you can make.
4. Farmhouse Style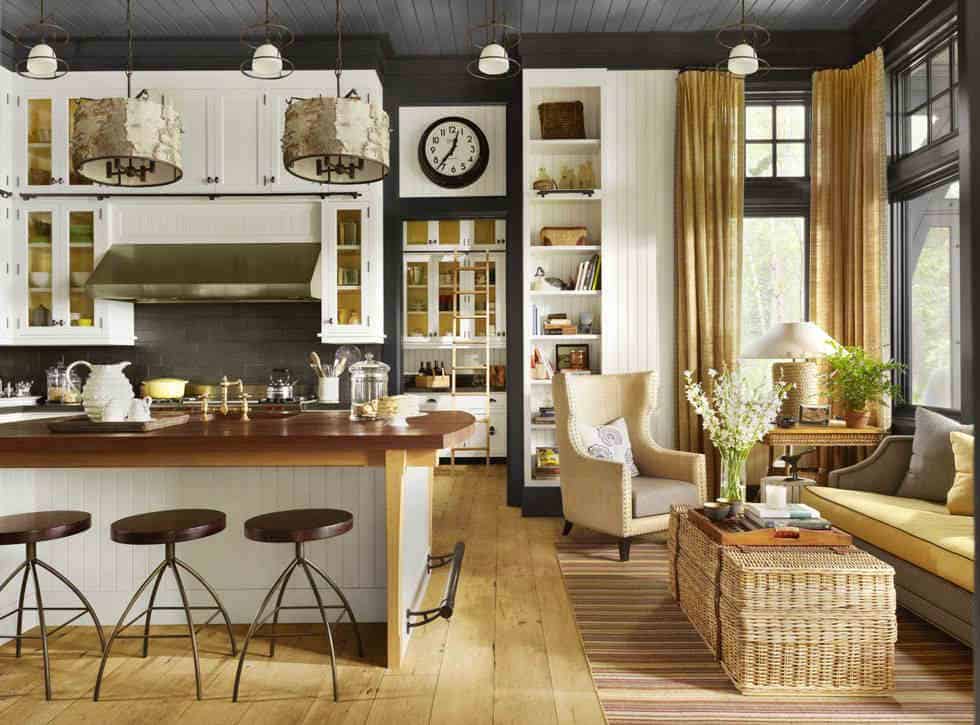 In the western part of the universe, Farmhouse style in home decoration is famous nowadays. People said that this style is not out of date, and this brings the touch of joy, fun, and comfortable in their house.
In order for you to start from the beginning, prioritizing cozy and inviting nuance is very important, especially in your living room.
Having your sofa overstuffed and other furniture well furnish is going to be just okay.
The impression of vintage style with several antique materials to be minor material in your house in which that would be affordable in many stores in the country.
After that, you might want to break down the decoration plan by room.
The fastest way to get overwhelmed by an empty new home is by trying not to decorate the whole house at once. Prioritize what rooms are most important to you and make a decorating plan, one room at a time.
Maybe you are going to start decorating the living room, bedroom, and main bathroom. You can pick those three and start to make a decoration plan for those.
However, it is very okay for you to have different concepts or themes in your house in each room. Do not be stuck in the idea of having the same house concept.
It is totally fine if you want to go for the style you want because different styles in each room, as long as it is not directly linked.
The biggest piece shall be the first
The biggest piece in the room is usually the most important and most expensive. That is why it is important to start with that one piece and work your way from there. In a dining room, start with the dining table.
For your living room, choose your sofa or sectional first. In your bedroom, the bed is the most important piece in the room. Those are some crucial things to be decorated and put into your new house later.
It is a tip coming from those pros that the biggest room is exactly the room where you are going to spend the most money, and people do even know that point.
Therefore, you need to pay more attention to this room because besides this is going to be most spending room, this is also going to be the room where you are going to spend your time in the house, especially when you have guests visit.
You need to also consider, in that case, about the accessories and tables and so on but never skimp on your sofa.
Bed is sanctuary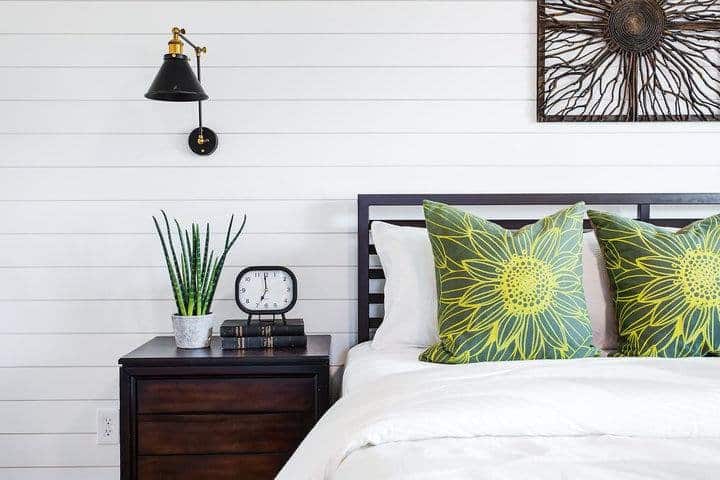 The bedroom is one of the most important rooms in your house. This might be your private room at most to be in your house.
Therefore, it needs to be complementary at some point, like you must decorate your bedroom to be as flexible as possible in case you want to re-decorate your bedroom in the future when you feel bored.
The choice of the bed, bed cover color, and the style are going to determine your joy to be at your house, your bedroom in particular.
It is agreed by many of the house staging experts that it is important to choose which one pillow or bed materials you want to be a little bit solid or soft.
It is also important sometimes to differ where to put those different materials in your bedroom. The thing is that your bedroom is going to be like your sanctuary to feel warm, joy, and the perks of being private in your own room inside your house.
This is a really important concern for your bedroom because you are going to spend many times and moments in your bedroom.
Therefore, having yourself ready and well-known about what your bed is going to be would be matter.
You need to budget the needs of your house, including bedrooms because that is where you are going to know where is your preferences and priority in decorating your new house later.
Consider the scent
Experts in scent and smells do exist, and they really recommend everyone to have a perfect scent in their house. It does not have to be expensive, though. You can start to put a scented candle in the rooms at the house, bathroom included.
The scent is going to void unwanted smells in your house as well as giving you an atmosphere of good breathing and relaxing in your own palace. Those experts said something based on their study and knowledge.
It is better for you to credit this statement because your house must have a character or memory that you put in a scent that would make people remember your house later.
Think of having some mirrors
Put the mirror properly; do not too much. It is good to have enough mirror to create a difference, just like the expert ever said that the mirror could give a power of brightening and amplifying the light in the house's room on walls opposing light sources.
Moreover, mirrors can double the visual square footage of any room. You probably can hang a series of three or four mirrors opposite a window to reflect the incoming light as well as the view.
Do not ignore the lights
Before decorating the lights, you need to plan where to put the electricity center and how it is going to link each lamp later when it comes to practicalities.
Lighting also sets the mood of the people in the house, so it is probably recommended to add dimmers in your light.
Therefore, it is important to notice that brightness is not always right, but you also need to know where to put the right lighting.
Moreover, it is also believed by many home staging experts that small elements of lighting such as table lamp, study lamp, or a standing lamp in the part of the room are going to support your house style and atmosphere.
Those are included in furniture that will match your style. Therefore you need to understand where to put the maximum effect of light.
Texture consideration
Texture in your housing things is also taken into credit when you want to do home decoration because it is going to determine whether your house concept or theme matches your things at the house.
The layered effect in your wall or exterior, for instance, is going to attract visual interest to have a good impression of people looking at it.
The particular texture can also be applied in your pillow or sofa or other places for your guest to sit when they enter your house. It is going to give an inviting atmosphere.
Optimize the actualization of your art
Well, doing home décor means you need to deal with your creativity like where to put paintings, house accessories, and others.
When it comes to the realization of art and creativity, having those big is never a problem, and it is even better. Big paintings or others are going to make wall space become larger.
If you are wondering about where to put the large painting at its best, it is always a good idea to put that above the sofa or anything as long as it is out above something such as sofa, chairs, desk, or any tables. You need to make sure to put the paintings 60 inches away from the floor.
Make drapes to look higher
It is going to look better if the part of your ceiling looks higher in which that can make your house look bigger and wider.
It is okay if the ceiling is not that high or wide because there would always be a way to manipulate things to be seen.
You can create the illusion of higher ceilings to the top of your roof with simple floor-ceiling drapes.
You do not have to spend too much money on expensive hanging lamp or such, you can just use plain kind of lamp or such, but you need to make sure they are hung properly.
Drapes should start all the way at the ceiling and just kiss the floor; even many experts support this idea.
Avoid overlooking the bathroom
The bathroom should get attention, but to be simple and still relaxing for you.
The atmosphere of a wet place and place where you can relax with water and the scent of relaxing is the reason why you should concern about doing home décor in the bathroom.
Maybe you can add beautifully folded fluffy white towels, eucalyptus, a chunky bar of soap, and a few, well-chosen, decorative items to create a spa atmosphere.
Try something unique
It is sometimes just okay for you who just moved to try something more unique and different in doing your home decoration.
You could probably find a unique piece of furniture and make it a unique spot in your house where outcomes outstanding.
Pay attention to little things
Do not forget that you need to pay attention not only to the space of your whole house but also the space of each furniture that you put the accessories too.
Too many items on coffee tables, pillows on chairs, and art pieces on walls make a space feel cramped.
You just have to probably stick to a few statement pieces and oversize art to give your room a clean and modern look as well.
There is a statement "Less is always more!" In other words, showcase your personality and style through thoughtfully placed accessories and art, and that is going to avoid unnecessary clutter.
Color choice matters
This is maybe the most important one in doing home decoration, especially in a new house. Choosing color sometimes matters in creating an impression or even the comfort of a person.
It is not just that; the choice of color in a wall, floor, or things inside the house is believed to reflect the personality of the owner.
Therefore, the issues about the choice and consideration of color from the bigger to the smaller concern like the color of things inside your house to add new life to your seating areas, for instance, use some new throw pillows in colors that complement the art or wall decor on nearby walls.
Trying to get a pop of color in your space, and it never feels quite right? You can try using one color accent three times in the room.
The eye naturally travels in a space, and when you carry the color through the room, whether it be in the rug, art, pillows, or décor accents, it almost always works and feels right.
Make your furniture floating
If you do not feel right about a room in your house, then it is probably is not.
It is so often for many people to push things to the walls to create what we consider a more spacious area, however, it is also often to end up looking so boring and not conducive for conversations. Instead of wall-hugging, try floating your furniture.
Find a central point in the room (often around the fireplace, under a ceiling fan, or if you must, around the TV area).
If you have solid surface floors like wood or tile, I would recommend getting an area rug no less than 6'x9' in size.
The right scale area rug will ground the space and the furniture. Anchor a coffee table in the center point of the rug and gather your furniture around it, leaving at least 18 inches between the soft furniture and the coffee table.
You may have to choose a larger piece of furniture to anchor the coffee table if your furnishings don't work at that distance.
It is perfectly acceptable to place the front feet of the soft furniture on the rug and the back feet off.
Paint and repaint things
Moving to a new place or doing a home décor is always about painting or repainting something.
A new cover of fresh paint is not so expensive nowadays, and those are mostly DIY friendly to be put much stuff above it later.
However, the impact can be quiet significant for the look of your house. Walls that are freshly painted in a neutral color will show off your furniture and wall decor to their best advantage (and also make the house feel well-maintained).
Painting the wood trim is going to make space more interesting, especially when using white paint to contrast with the wall color or other contrast color to contrast the wall or the painting behind the things.
Go neutral for certain things
You may probably consider going with neutrals for large furniture such as sofas, beds, rugs, lamps, and others. You can create a story or color or any other artsy touch to those things.
People usually put something boring in the house lately. So if you are tired of those mainstream styles, you can redo several things which are easy, fun, and not so expensive for your budget of home decoration.
Dark is not always a problem
It is common that many people consider dark as a non-preferable color for the house to be decorated.
Strategically using dark paint and dark pieces will not only add depth to an area but also create mood and drama.
However, you need to consider choosing a dark color, and you need to match this color with your house concept as well. Nobody wants their house to turn out to be creepy instead of warm and welcoming.
Get your furniture customized
Custom furniture in home decor can be easy. You can just add your own handles, paint, and even different legs to ordinary pieces to make custom items at an affordable price.
This is important since furniture comes in many styles and materials.
Choosing the furniture means choosing supporting details for your house concept and theme in the first place.
This matters because this is one of the biggest points in spending your budget. Choose it carefully to optimize the usage of your budget in doing home décor.
Create a center spot
When creating a centerpiece for your tables, you could probably begin with a tray or any containers and select three objects with different sizes of heights: a hardcover book or two, a plant, and an interesting object work well together.
Large coffee-table books also work well when two or three of them are stacked on a coffee table.
Sunlight must be in
There is also news stating the bad condition of people's health and house cleanliness without sunlight, and it was bad news.
That is why it is important for you to consider letting the sunlight in, whether through the ceilings or windows, or such.
Make plurality with high and low
Not everything needs to be bought brand new or have a designer label on it.
In fact, good design is all about balance; and sourcing from all different places and price points will keep your space feeling authentic and inviting.
Therefore it is needed for you to mix everything in need and match things for the good looking of your house instead of buying everything and leaving many reusable things such a waste in your house.
Find inspiration from experts
We do think the most important advice one can give for everyday people is following the experts, the fabulous home decor publications such as Elle Decor, Don Pedro Brooklyn, Architectural Digest, etc. so you get a feel for what is a wonderful design from a variety of different styles.
Everyone has their own look or vibe. Find a designer you like, and see what their approach is.
Inspirations come in many forms; you can find one on the internet or movies or just great houses you saw in the street.
That is definitely going to help you in thinking about what your house is going to be like.
Ask for help
We think there is a lot to learn from the internet; you can probably use it as a media to help you watch and learn.
However, never buy things online as non-professional.
Otherwise, you will be disappointed, or the proportions are wrong like the things might not be that useful after you buy it or worse end up not used to be in your house.
It is better for you to go into the showrooms and ask for help or advice.
That is the reason why it is very crucial for you to ask for help such as advice or opinion from experts or friends to help you considering things in your house so you get support and more things to consider that you might not have thought the in the first place.