Don Pedro Brooklyn is reader-supported. When you buy through links on our site, we may earn an affiliate commission. Learn More
The Ultimate Guide to Cork Flooring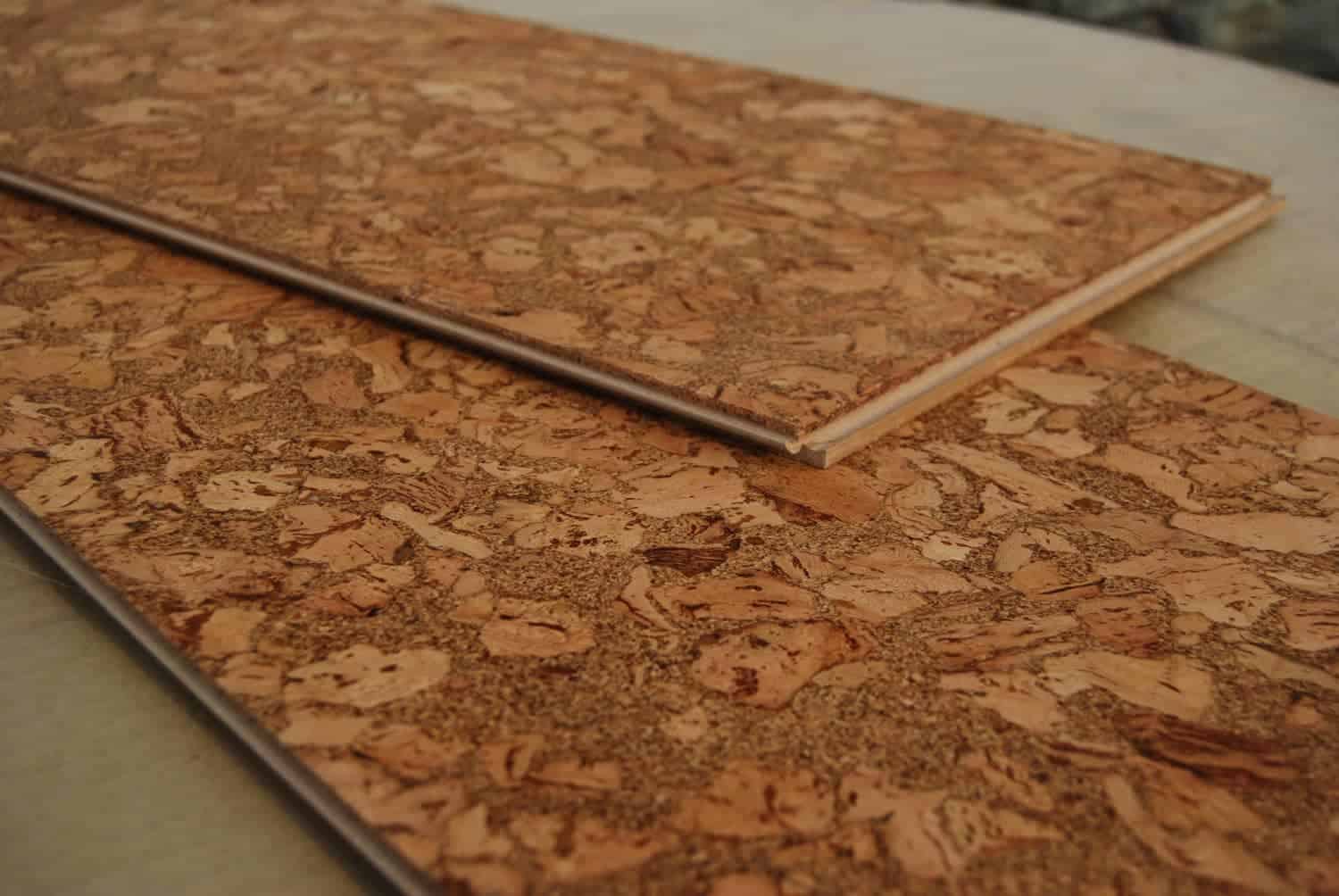 Cork flooring is one of the most eco-friendly types of flooring. Cork flooring, just like its name, is made out of the cork harvested from the bark from an oak tree.
Oaktree is one of the finest trees ever! But no worries, the cork is harvested every nine years from the living oak tree without necessarily harming the tree.
It is taken by leaving the protection layer of the bark, so it is still able to grow and regenerate for the next harvest.
The harvested cork is boiled and then compressed into one perfect cork sheet with adhesive resins. Many of cork flooring also contains fiberglass with high density in its layers.
Where do people usually install their cork flooring? Well, looking at its soft and comfy feeling once you step your feet on it, it suits many kinds of room.
The kitchen is one of the most choices for people in installing cork flooring because it enabled you to stand for a relatively long time without feeling very hard and stiff beneath your feet.
Also, because it has that cushiony effect, it is suitable for the children's room or the room for the elderly.
Once they fall, the sensation is going to be different. It's going to be less hurt than a usual hard flooring.
Additionally, cork flooring is a compressed natural material that naturally has so many airflows within its layers. That makes cork flooring absorb the nose of your footstep, making it less noisy.
Cork Flooring Appearance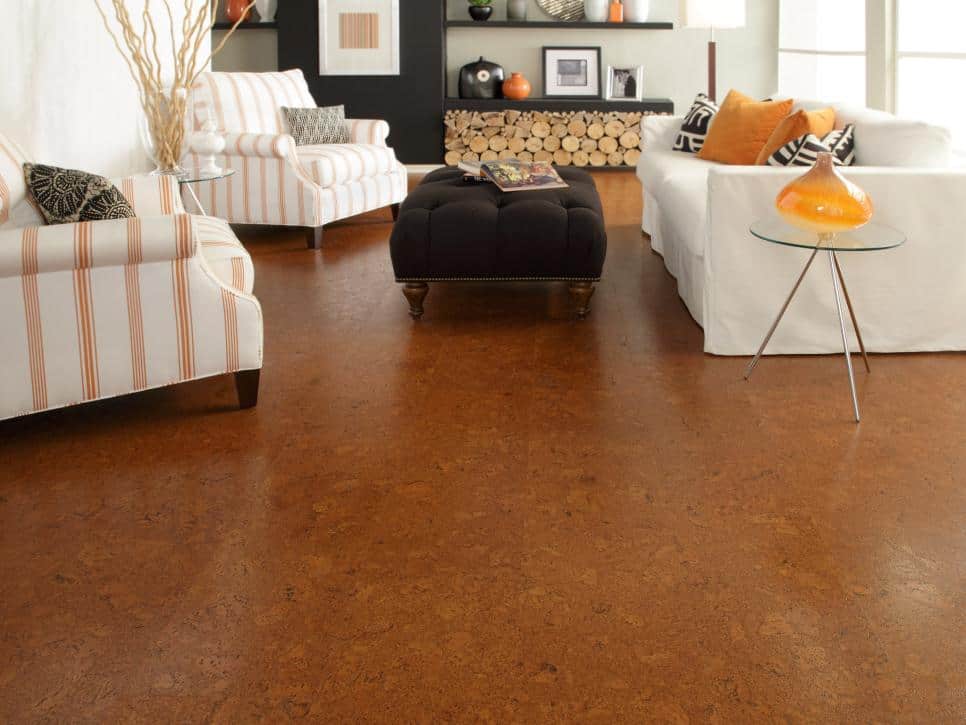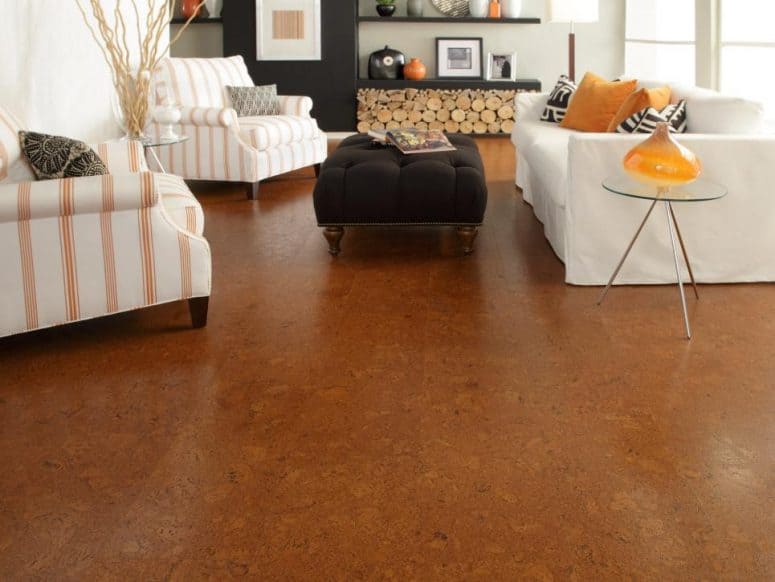 Cork flooring is considered old, but it suits many kinds of room. Besides, it also resembles the warm and natural looks of hardwood, and somehow marble materials.
That is why people still but it for their house these days, as an alternative of the real hardwood. As the visual impression, cork flooring has its natural brownish look.
On the top of the surface is the veneered cork tree bark sealed by an oil coating or varnish.
What is seen as cork flooring's appearance is the veneer of the cork tree bark, which could be customized for different colors.
Cork Flooring Installation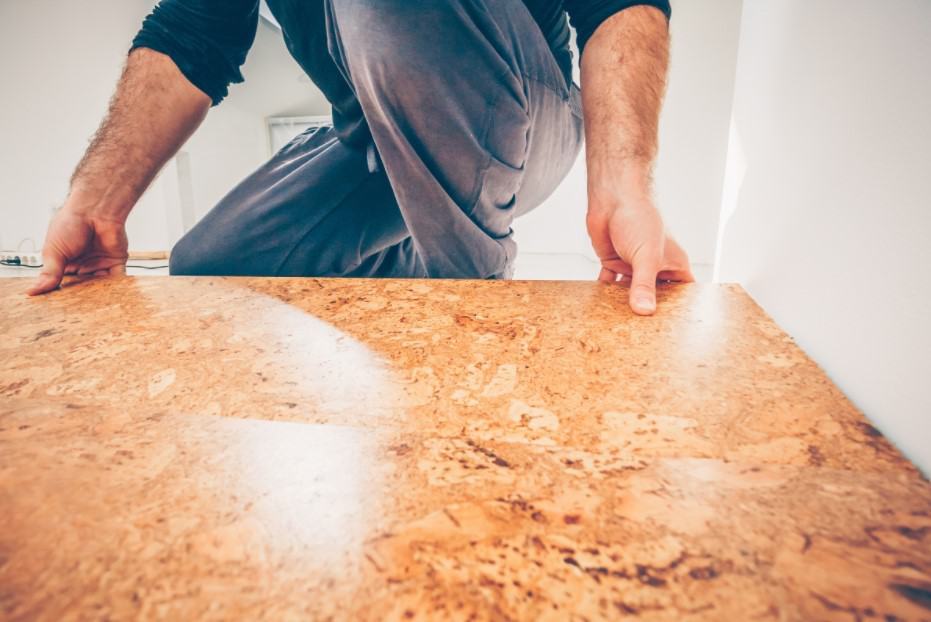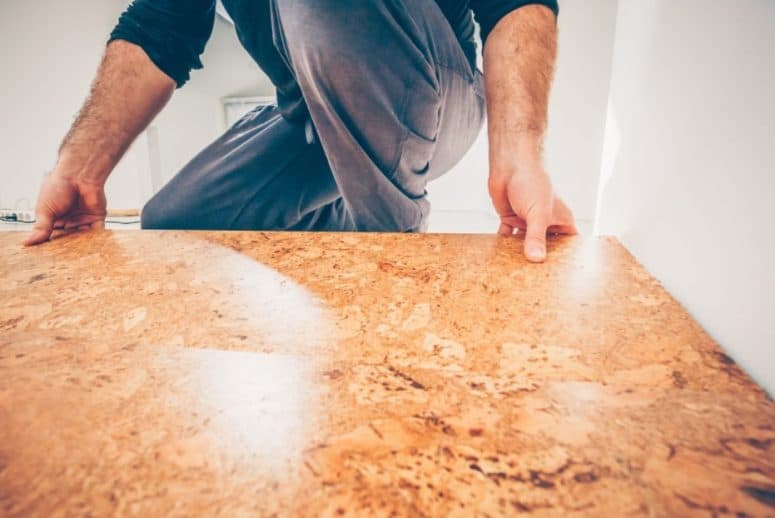 Now, how do you install cork flooring? Easy! You have two options, either to glue it down or to do a floating floor.
To glue it down, you might have a few difficulties because you need to renovate your previous base of flooring to get a perfectly clean substrate for the installation. You're going to have it more difficult to change it in the future, though.
However, the floating floor is the common one for the cork flooring. Cork flooring planks come with its interlock design to connect it at the edge.
It is easier, but you need to have that perfect, even leveled substrate at the base.
Cork Flooring Cost
Cork flooring is costed per square foot either in planks or tiles. The cost of cork flooring ranges from $2 to $12 per square foot.
Usually, the price of cork flooring depends on the thickness and the quality of the floor. Its finishing could measure the quality of the floor.
For the installation by professional, it costs $1 to $2 per square foot. Therefore it is considered to choose which way of installation you want to do for your cork flooring.
Cork Flooring Maintenance
The maintenance of cork flooring is relatively easy and simple. You can do a regular sweeping, vacuum, and mopping. Damp mopping is okay to be done in cork flooring; even a water spill is fine.
However, water flooding and water spill in a certain amount of time would be dangerous for cork. Water could warp in and make the surface worn out.
Furthermore, the beautiful warm color on the surface of your cork flooring could fade under some level of sunlight exposure.
Besides, it would be best if you were careful about how much sunlight exposure cork flooring does get. The sunlight could beam your floor, and it could make the color fade.
Therefore, the installation of your window needs to be considered for you to keep your cork flooring durable.
Cork Flooring Pros and Cons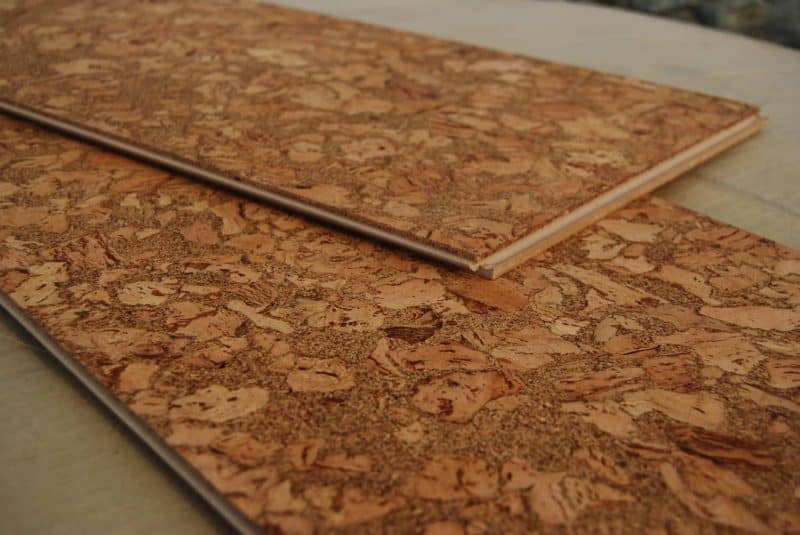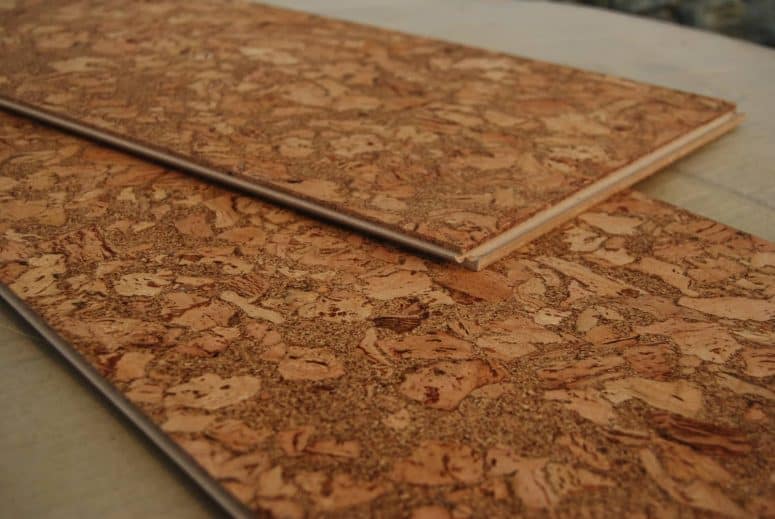 As the ultimate guide to cork flooring, we have got some points on the pros and cons of cork flooring you need to know.
Pros
Clearly, cork flooring is very eco-friendly. The process does not harm the trees; it leaves the trees to regrow and regenerate its bark of cork tree instead. For you, who is environmentalist, this may concern you very much.
Cork flooring is biodegradable due to its natural materials.
Cork flooring is naturally able to handle noise from footsteps because it is very soft. Because of that, this also prevents glass material from being easily broken once thy fall to the floor.
The varnish top o the surface of cork flooring is hypoallergenic. This allows cork flooring to resist any allergen microorganisms or insects to grow. Therefore it is recommended to be installed in your kitchen and children's room due to its safety value.
The appearance of cork flooring looks very warm and natural. Moreover, it is supported by its soft texture once you step on it.
The installation is very simple to follow. You can do it by either gluing it down or making it as a floating floor.
Cons
The biggest concern of people choosing cork flooring is probably on its maintenance. It needs periodic refinishing and resealing to keep the sealing perfect so that the surface would be working fine.
Cork flooring gets scratch quickly. Yes, it has its sealing, but the natural materials and not-permanent sealing as its coat make it not very strong in handling scratches.
Cork flooring is sensitive to sunlight exposure. The floor could beam, and the color could fade.
Although it is waterproof, it could not withstand water flooding. At some level of water flood and moisture, water could warp into the layer, and it could make the surface loses the color.
Besides losing its color, it will be dangerous once the water has warped into the layer beneath the floor.