Don Pedro Brooklyn is reader-supported. When you buy through links on our site, we may earn an affiliate commission. Learn More
The Ultimate Guide to Choosing Baseboard Style & Material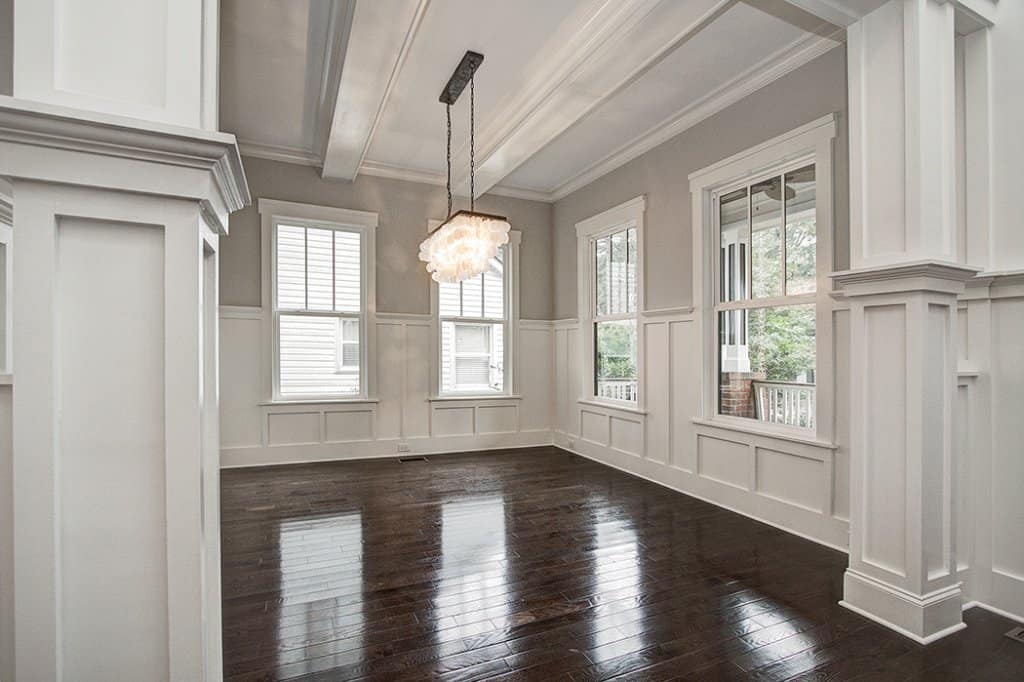 Even though it might seem like a small detail, your baseboard styles, or the trim that goes along the seam of the floor and wall, can distinctively give a whole new look to your room.
Choosing the molding or the trim is one of the last things you'll need to consider when building or renovating a home.
However, it can be a little confusing because there are many moldings to choose from, and there are different molding styles for different parts of the home.
Choosing the right baseboard depends on various aspects, such as your house style, your ceiling height, your preferred material, and your budget plan.
Baseboard Styles and Profiles
Baseboard comes with a large variety of styles, such as smooth, beaded, ornate, and many more styles.
With that large number of choices, you can be sure which profile captures the perfect attitude for your home.
1. Flat Baseboard Molding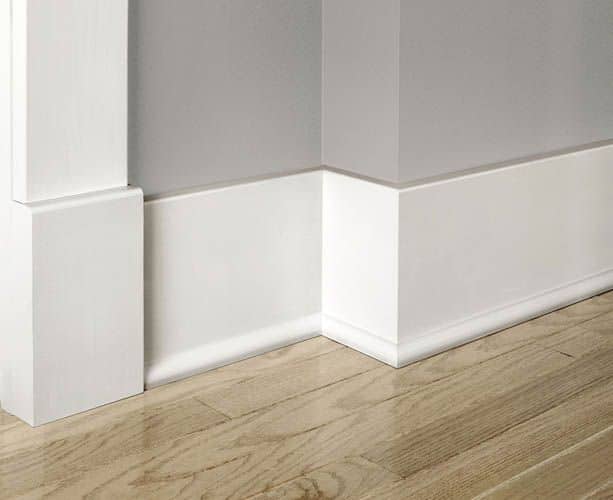 This traditional baseboard is the simplest baseboard style you can get. You can choose the plain baseboard style if you prefer a minimalist look to your room.
This baseboard style goes well with any interior design style too.
You can choose the MDF material for interior use since it is cheaper and can be painted (but not stained).
However, if you want to use it for exterior use, it's better to choose other materials such as PVC, urethane, or wood since they are more durable and moisture resistant.
2. Flexible Baseboard Styles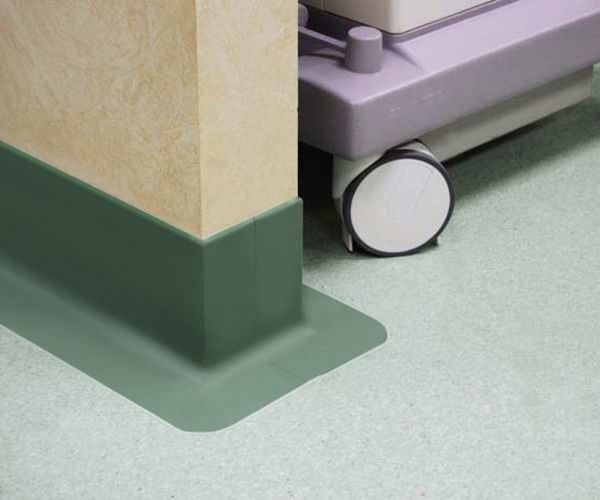 Vinyl-coated MDF is one of the more popular baseboard items. It can be mitered, cut, and set up simply like any other type of baseboard.
Vinyl-coated baseboard comes in all types of profiles and is generally used in houses or offices.
3. Jointed Baseboard Style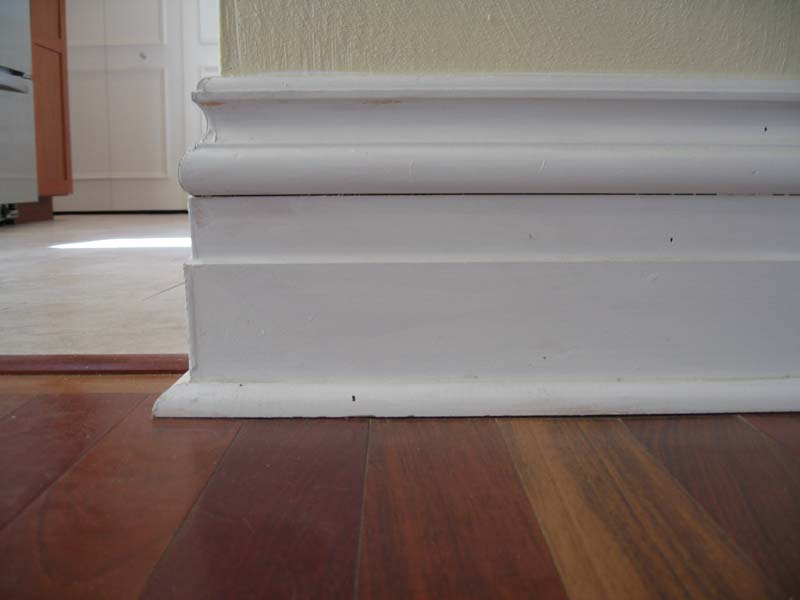 If you have the traditional plain baseboard style but want to give it a small decorative touch, you can add a base cap on top of it.
And the shoe molding would go down on top of the base, and sometimes it is used to cover up the gap between the base and the floor.
4. Carved Baseboard for Upgrade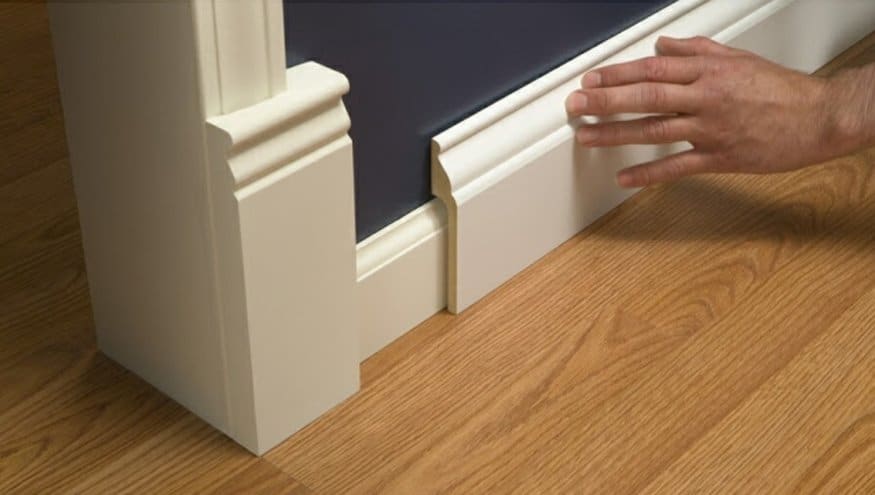 In some situations, you may want to do an upgrade to your current baseboard.
But removing your existing baseboard and replace it with the new one is, of course, requires a lot of work.
Luckily, they have this kind of baseboard molding where you can install right away without removing the existing one.
The secret is that the baseboard's backside is carved out to fit your current baseboard so that you can install it anyway.
Read also: How to Install Baseboard
5. High Trim Profile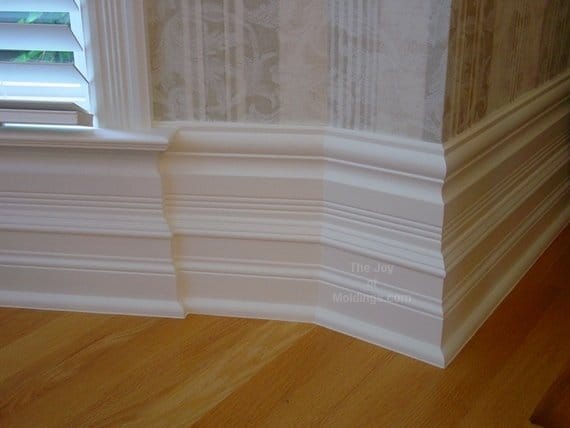 Baseboards come in a large number of profiles and shapes. And there are various alternatives you can choose from on the market.
At your local home improvement store, you will find a wide choice of trim profiles. If you have a high ceiling, you can adjust the height of your baseboard.
We have a guide in choosing the right baseboard size at the end of the article. Keep reading.
6. Clamshell Baseboard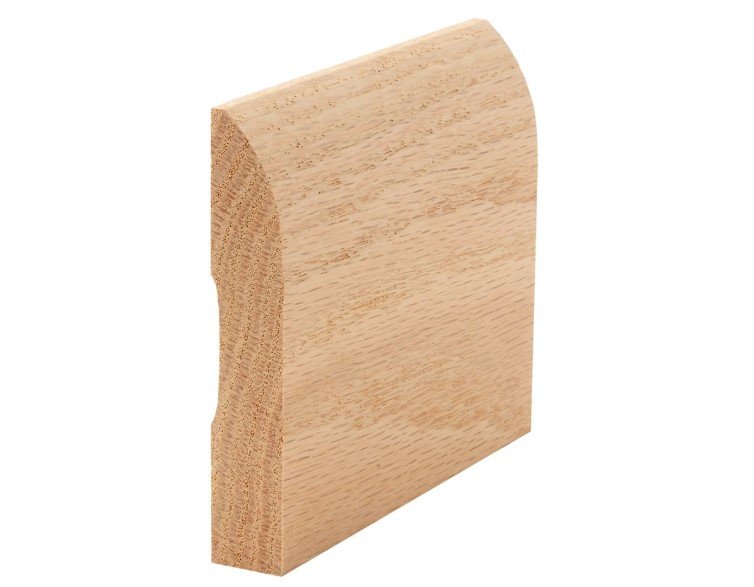 If you are looking for a baseboard option that comes in a single piece but doesn't look traditional, you can go with the clamshell baseboard.
Unlike the traditional style with a square edge, the clamshell baseboard has a curve at the top.
7. Ornate Baseboard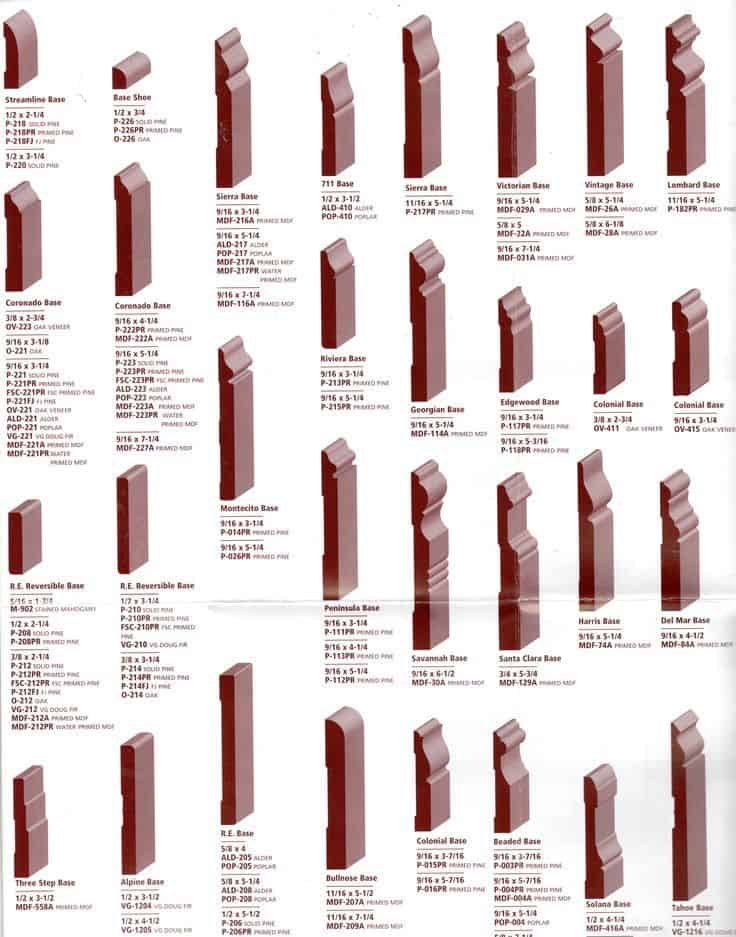 There is an unlimited amount of baseboard styles available on the market.
Baseboard Material
When it comes to budgeting, the style of the molding and the material it uses is essential. Baseboard comes in different shapes, different materials, and different prices.
Each material has its pros and cons, and the right material for you will depend on many varieties and considerations about your house.
1. MDF Baseboard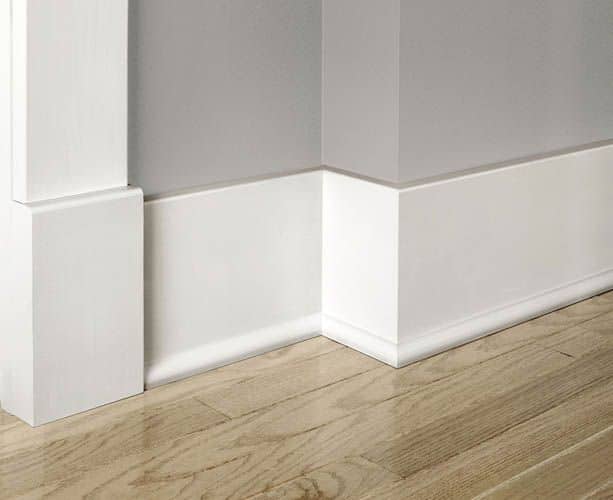 If you are on a budget plan and want to get the best look for your baseboard, the MDF baseboard would be a great option.
They are very affordable, relatively durable for interior use, and paintable. Moreover, MDF baseboard molding comes in various styles and profiles too.
The MDF baseboard's downsides are that they are not so durable for exterior use as they are not moisture resistant and cannot be stained.
2. Pinewood Baseboard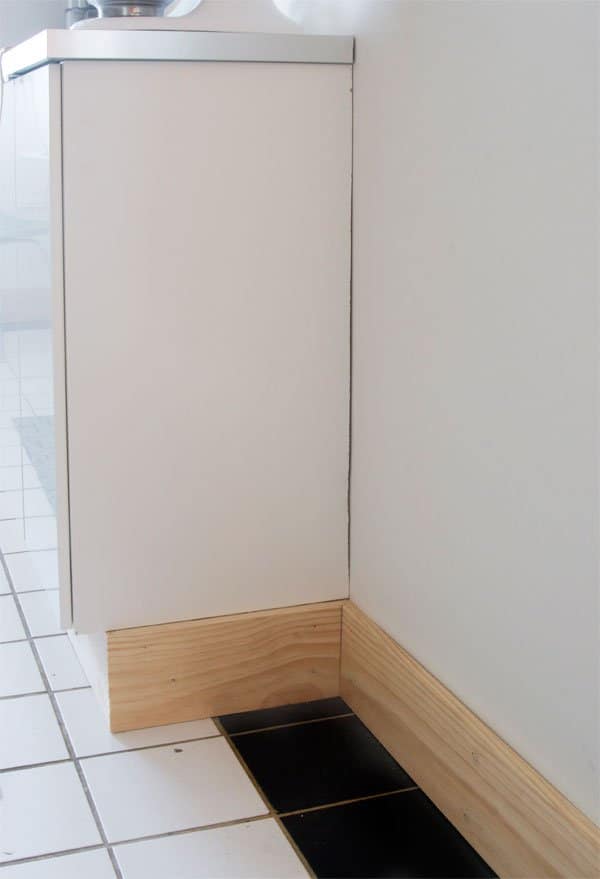 Pinewood is one of the most affordable kinds of wood if you plan to use a wood-based molding.
It's suitable for exterior and interior use, it can be painted and stained, it goes well with a smooth and decorative style, and it's also good at resisting moisture.
3. Oak Wood Baseboard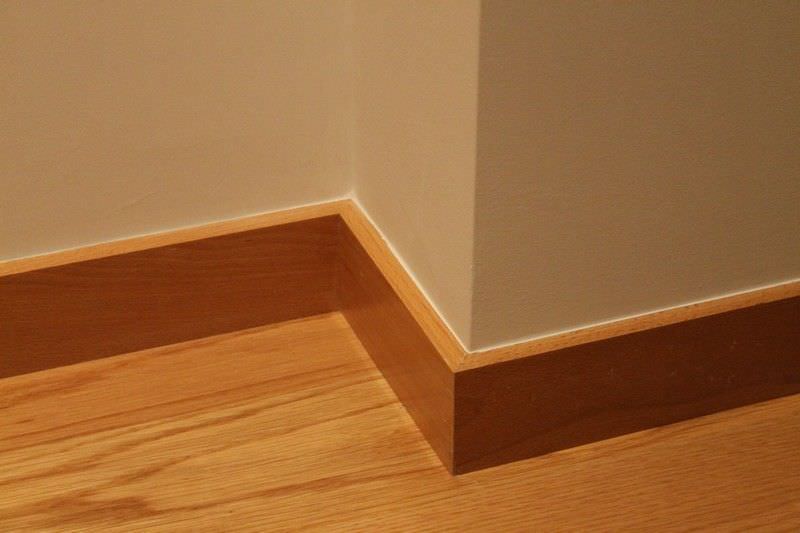 Oakwood is the most popular baseboard material, as it gives a more luxurious look to your house.
It goes well with any requirements; painted or stained, smooth or decorative, exterior, or interior.
When it comes to durability, oak wood is the best. Unlike pinewood, which is classified as a softwood, oakwood belongs to hardwood.
4. Vinyl / PVC / Urethane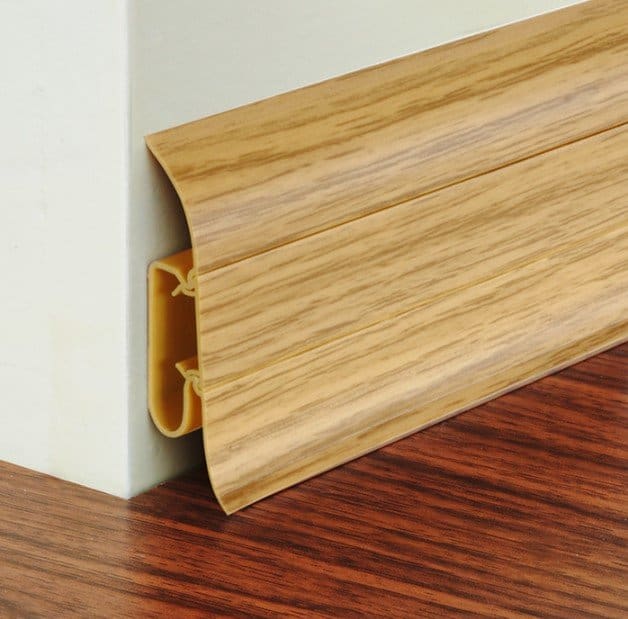 Even though it might not look as appealing as other materials, using vinyl or urethane baseboard is worth considering.
When it comes to durability, vinyl baseboards are solid rock, moisture resistant, paintable, and great for outdoor use.
Read more about how to paint baseboards.
Why Use Baseboard?
Does installing a baseboard necessary for your house?
Well, not really.
But using baseboards for your home ornaments is a wise choice as many benefits come along with it:
Benefits of Installing Baseboard
it adds character to your room
it increases the value of your home
it compliments other home features such as wainscoting and crown molding
To use or not to use, it depends on your choice.
How to Pick The Right Baseboard Size?
Baseboards usually come in different sizes. It is crucial to get the right proportion of the room size, the ceiling height, and the baseboard size.
Here's a simple guide:
For an 8-foot ceiling, you can go with 3-5 inches baseboard height.
For a 9-foot ceiling, you can go with 4-6 inches baseboard height.
For a 10-foot ceiling, you can go with a 5-7 inches baseboard height.
For a 12-foot ceiling, you can go with 6-8 inches baseboard height.