Don Pedro Brooklyn is reader-supported. When you buy through links on our site, we may earn an affiliate commission. Learn More
What is Rustic Style?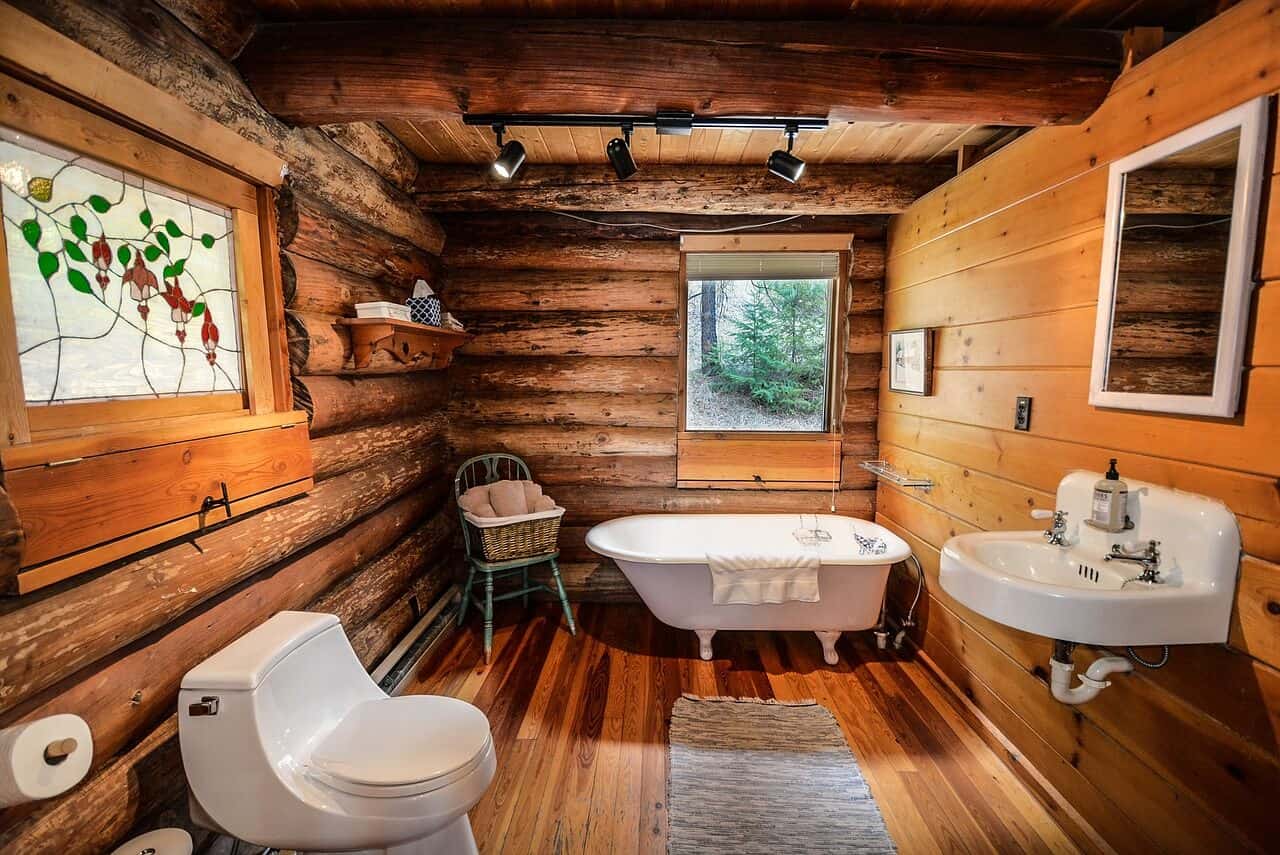 Home is where we can enjoy the time with our loved ones without worrying about anything.
To achieve such purpose, we need to come up with an interior design style that prioritizes warmth, closeness, and earthy atmosphere.
To your surprise, rustic style is the medium of acquiring the goal. Warm ambiance, earthy vibe, and old-fashioned furniture are incorporated in rustic decor.
We've identified the essential points of creating a Rustic interior design style here,
Basic Rules of Rustic Interior Design Style
In rustic interior design style, it uses colors that sprout natural feel. Other than that, it also employs natural material such as below,
1. Leather or suede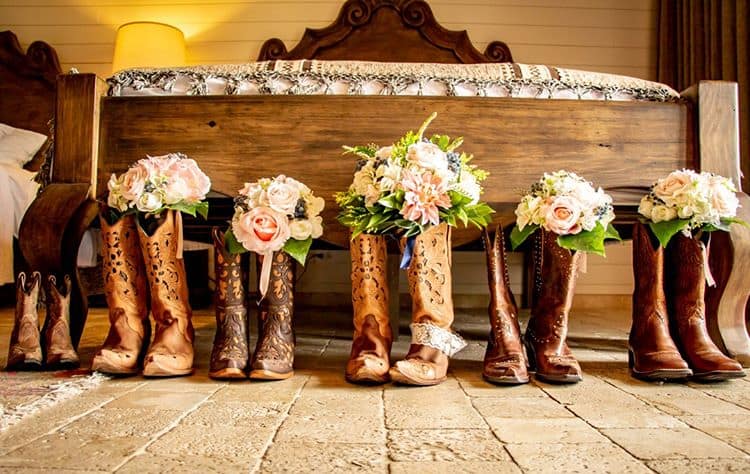 One of the must-go-to material in Rustic style is a leather or suede chair.
One thing for sure, leather is a highly recommended natural material since time does a reverse-effect on it. The older it is; the better its quality will be.
Some people even argue that when it gets a scrape or a tear, such mark adds the value to either the chair and the Rustic interior design.
To emphasize the natural vibe, a set of textured pillows or a handmade rug will be an excellent pair for the chair.
2. Wooden floors-furniture, branches, bark or twigs, logs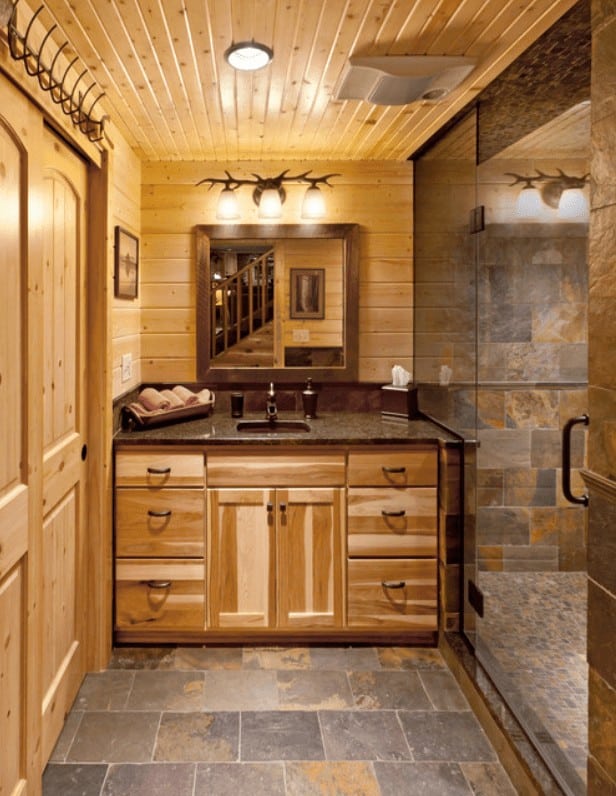 For the furniture, we can rule out modern pieces of furnishings.
In Rustic style, natural materials such as branches, bark, twigs or logs are more favorable than the modern material. This is due to the ambiance it sends out.
Wooden furnishings give the feel of deep memory as if the house has been lived in for so many years.
Especially when it comes to logs that can be used as extra stools or frames for a coffee table or distressed wood which is suitable for cabinet or shelves.
3. Pewter or metals with patina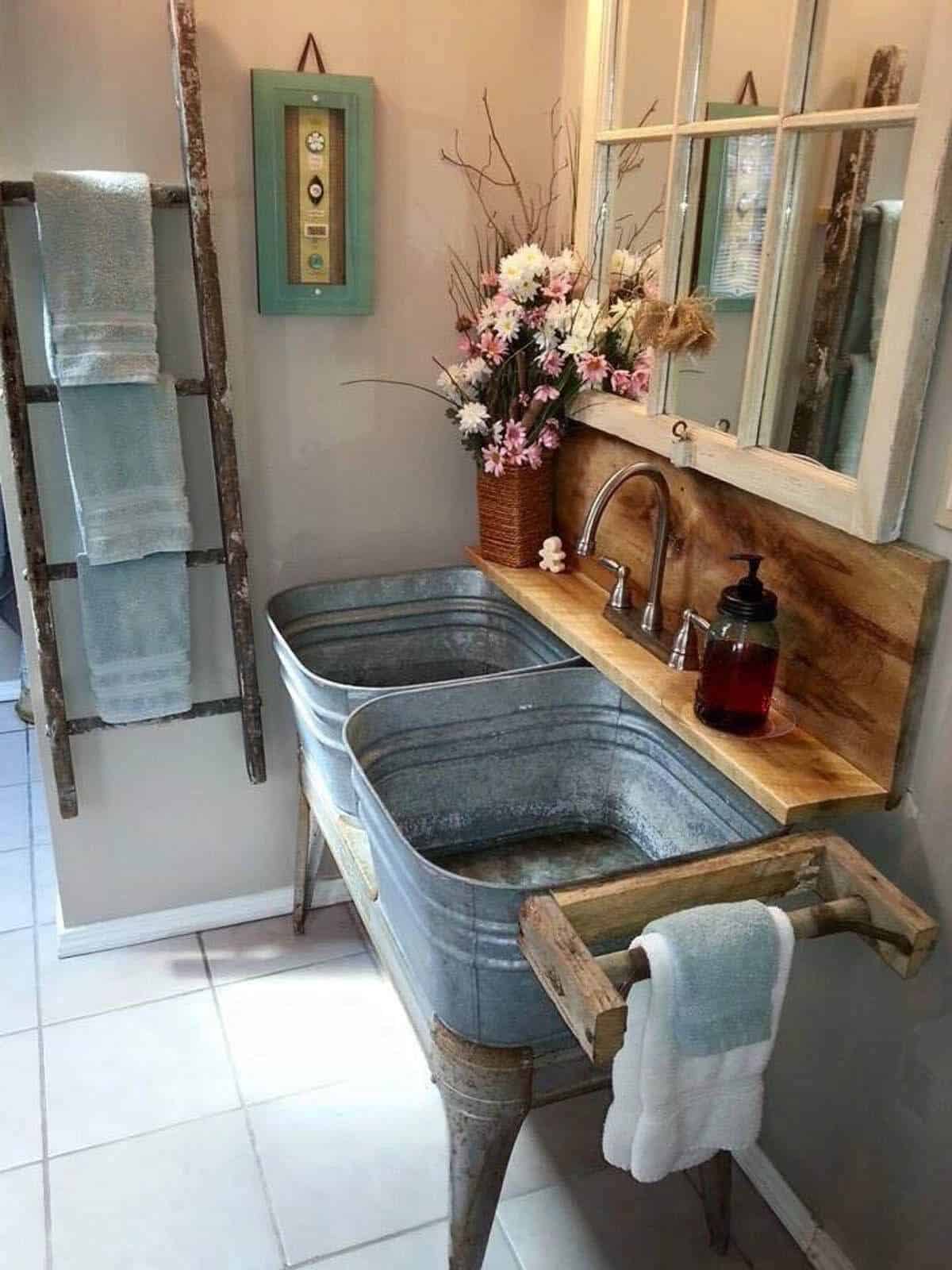 Other than the wooden furnishings, pewter is also a great alternative for Rustic style. It pretty much has a similar principle with leather that says that it'll get better as it ages.
When a pewter ages, its color will turn into silver.
The best part for rustic interior design is that once the pewter grows even older, it'll have a warmer color–a very earthy, natural feel for our rustic style.
4. Wrought iron or rusted metals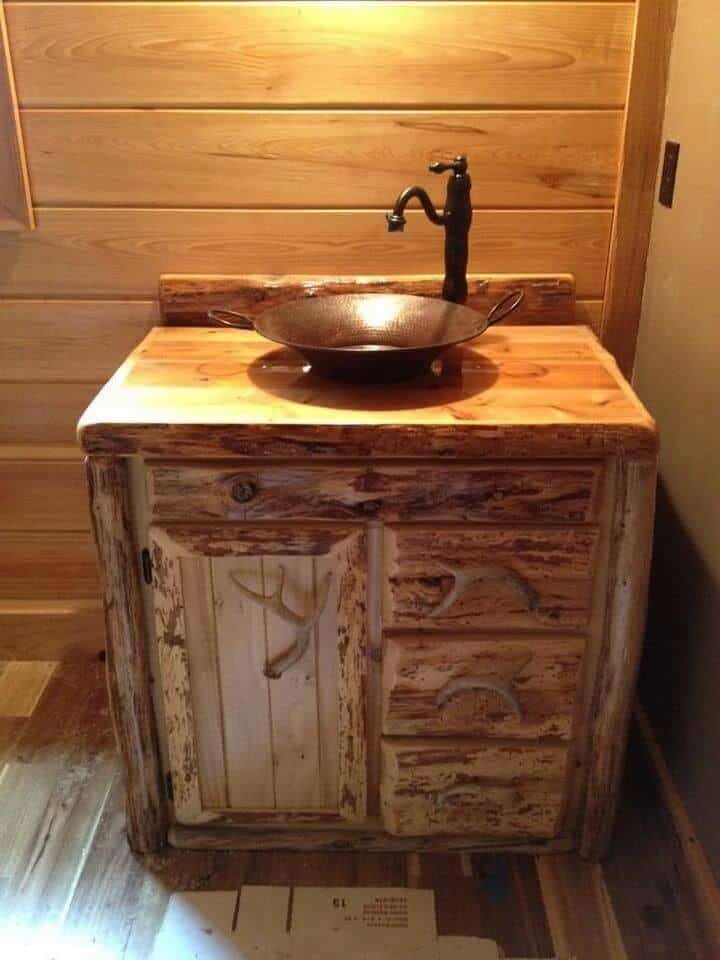 The key thought of designing a Rustic interior is to discover that natural, earthy feel, so rather than going all wood, we're allowed to combine the wood with wrought iron or rusted metals to create the Rustic interior.
For instance, a Rustic chandelier is made of iron, but the frame is built from wood. This is such a nice mixture.
Many shops provide various styles and designs of the chandelier and the frame too. A lot to choose from!
5. Natural fabrics like cotton, linen, hemp, wool or animal hides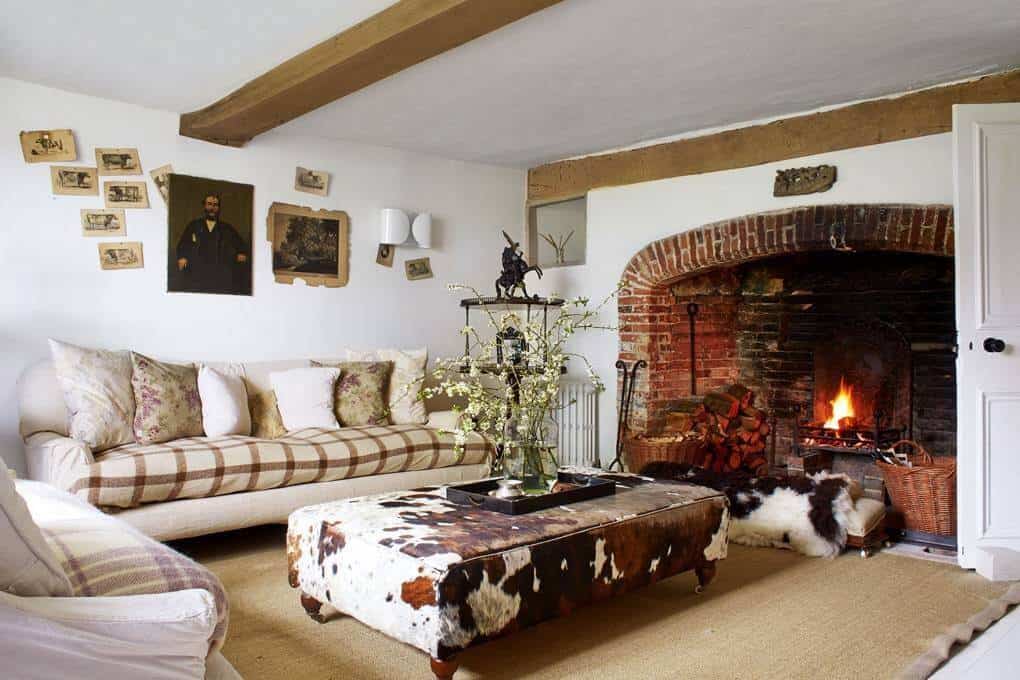 Having talked about the furniture, we ought to discuss the fabrics used in Rustic design. The fabrics play an important role, which is to bring out the life in a Rustic style.
Sometimes, the distressed wood or the unfinished stones decorating the Rustic interior somehow create an undone feel.
To solve such problems, cotton, linen, hemp, wool, or animal hides can soften the roughness.
6. Stone, rocks or concrete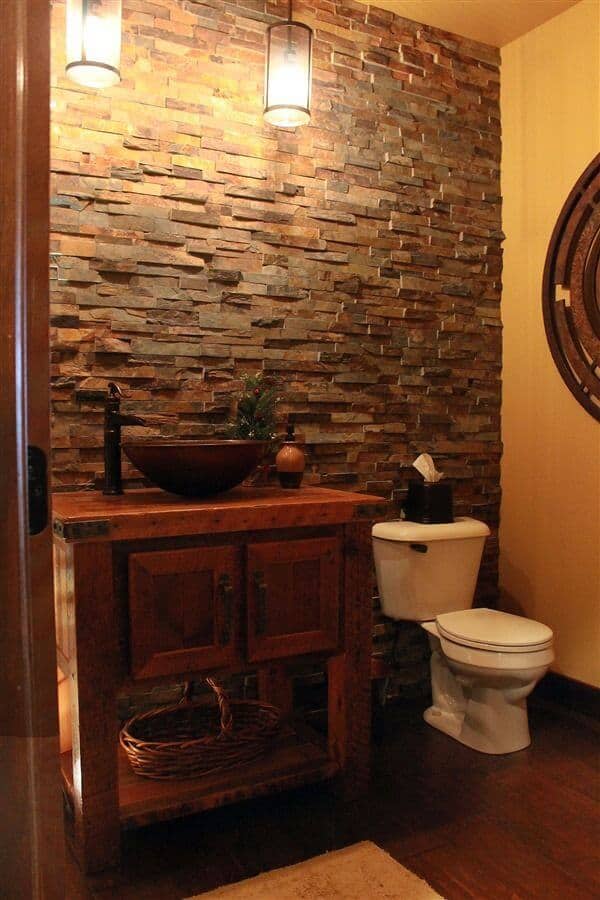 Moving back to natural elements. Nature isn't composed of wood only; it has other elements such as stone, rocks, or concrete materials.
Such heavy materials are suitable for fireplace or wall accents. Moreover, in the fireplace, the stones are elevating the warmth of the fire throughout the entire area of the Rustic room.
7. Outdoor & garden elements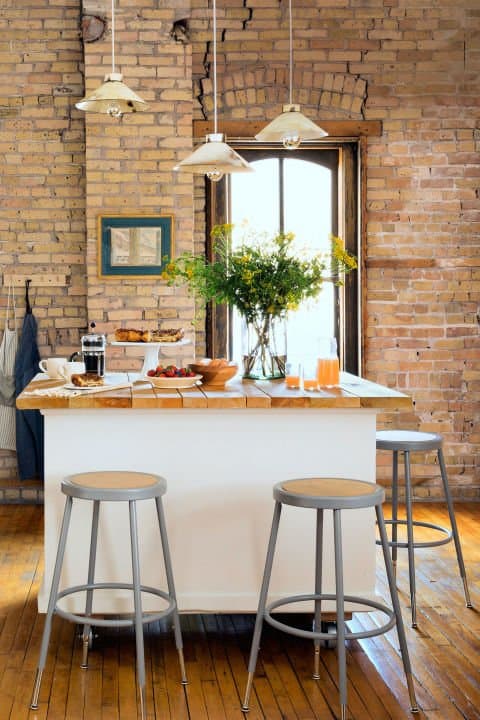 The stones, rocks, or concrete are also suitable for the outdoor or garden areas. For instance, creating a small waterfall with rocks on the side.
Garden, especially, can enhance the natural feel in this Rustic design house. With wooden materials and distressed rugs, the existence of the garden gives that cabin in the wood feel.
Characteristics of Rustic Style
After fulfilling the basic rules of designing a Rustic style, we've provided you with several specific characteristics of the style. Here they are,
1. Furniture
Talking about the furniture, we are familiar with wood, iron, and metal. Let's take the example of wooden material.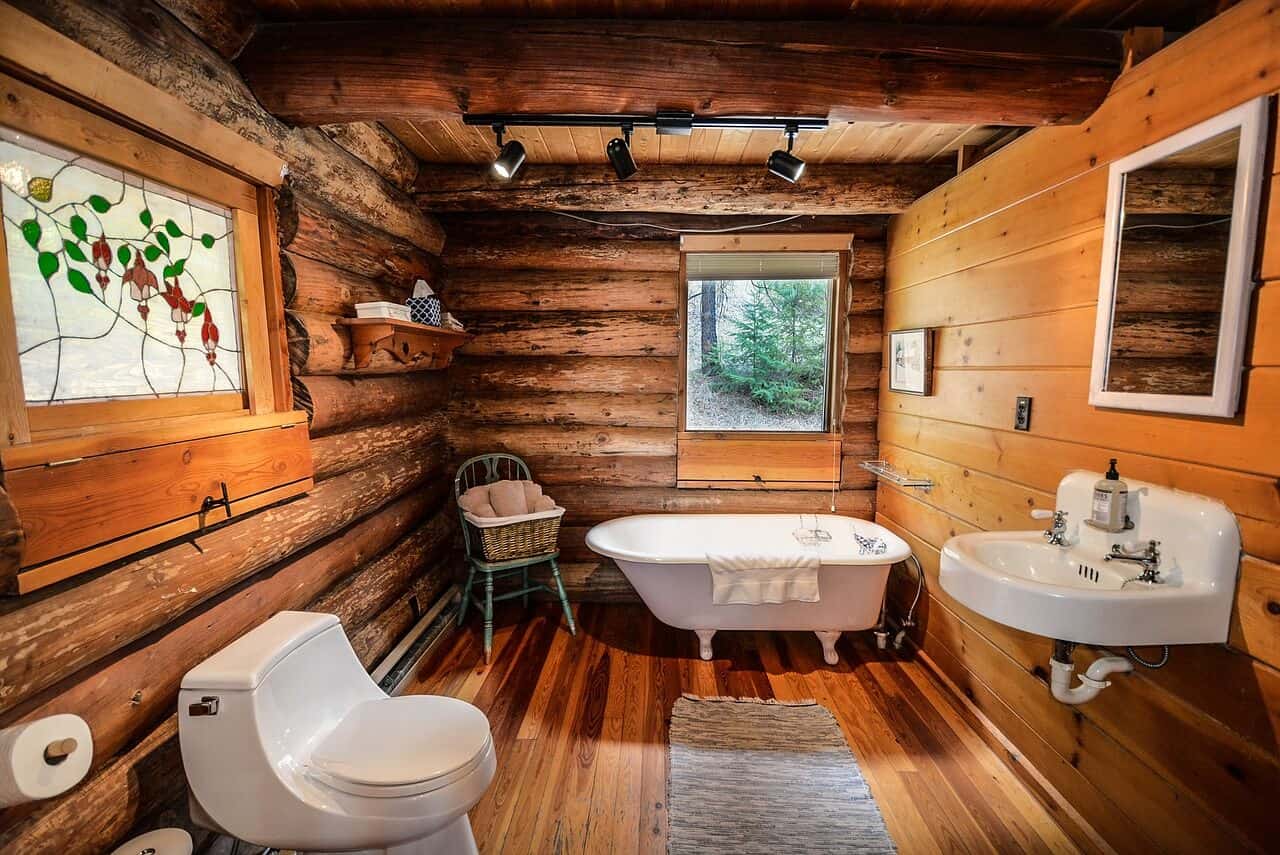 Wood is used due to its natural character. It shows a strong earthy feel, which is necessary for a Rustic style.
In many Rustic designs, the wood is rough, distressed or weathered because Rustic house seekers are looking for a timeworn appearance.
Such appearance can also be shown through another material like iron or metal.
However, we need to combine it with–still–wooden material because iron or metal brings more industrial feel rather than a country or rustic feel.
To emphasize such feel, you can employ other materials such as bamboo, rattan, clay, paper, glass, wool, cotton, etc.
The finished design of Rustic style would have been incorporating some elements in one room. It's a rare occasion to see an all-wood or an all-stone Rustic house.
Besides, it's way better to mix and match some elements rather than to stay with only one. For instance, the leather chair and the rugs.
2. Structural
Enough about the furniture, let's talk a little about the structure of a Rustic design. Commonly, a Rustic house has beams.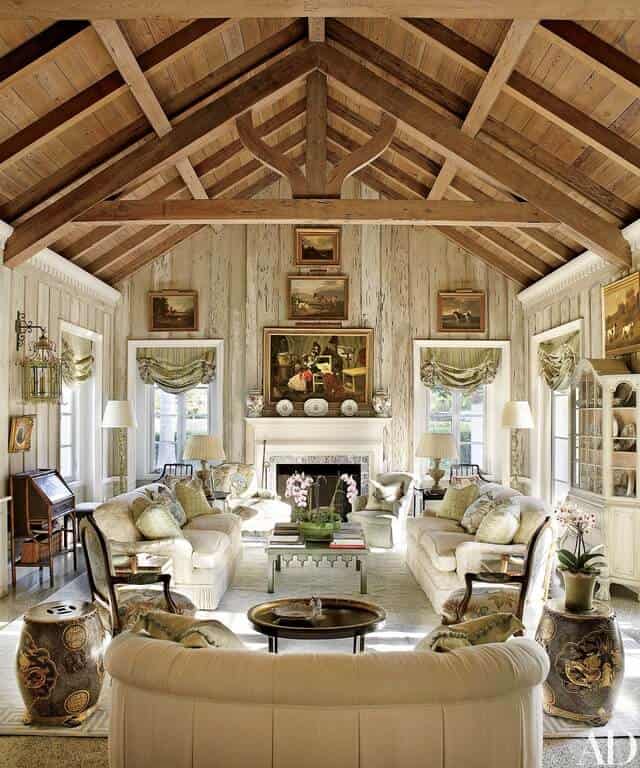 The beams are mostly spotted in a living room or dining room area, which is usually the largest in the house, made for a family gathering.
Other than the living room, the beams are spotted in the kitchen as well. The beams give a strong, sturdy look for space despite the rustic, weathered look of the furniture.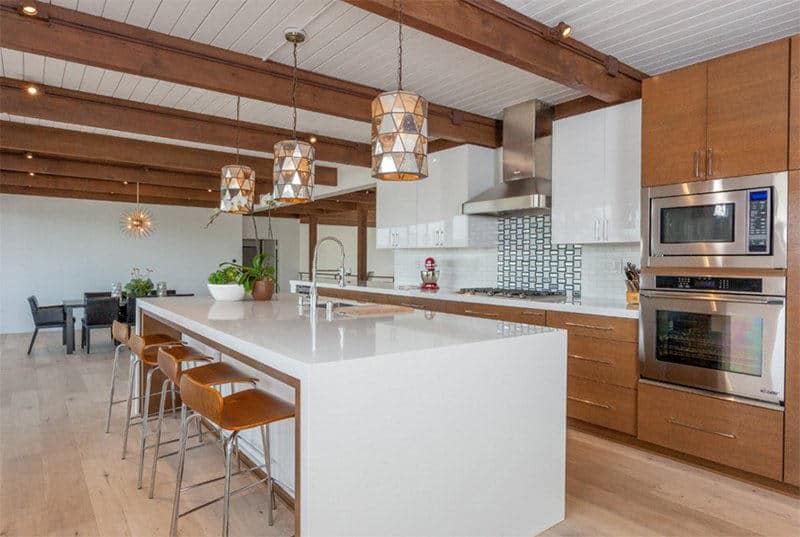 Another specific structure of a Rustic house is the flooring. In a Rustic house, there are two popular options: hardwood floor and stone floor.
The choice depends on the atmosphere you're going to.
Let's say you want a cabin feel; then hardwood floor is the right choice. However, when you feel like you fancy a Rustic-country feel, you can opt for the stone floor.
Primarily when the stone floor is located around the fireplace, it can enhance the warmth in the surrounding area. A good option for wintertime, isn't it?