Don Pedro Brooklyn is reader-supported. When you buy through links on our site, we may earn an affiliate commission. Learn More
Wainscoting Styles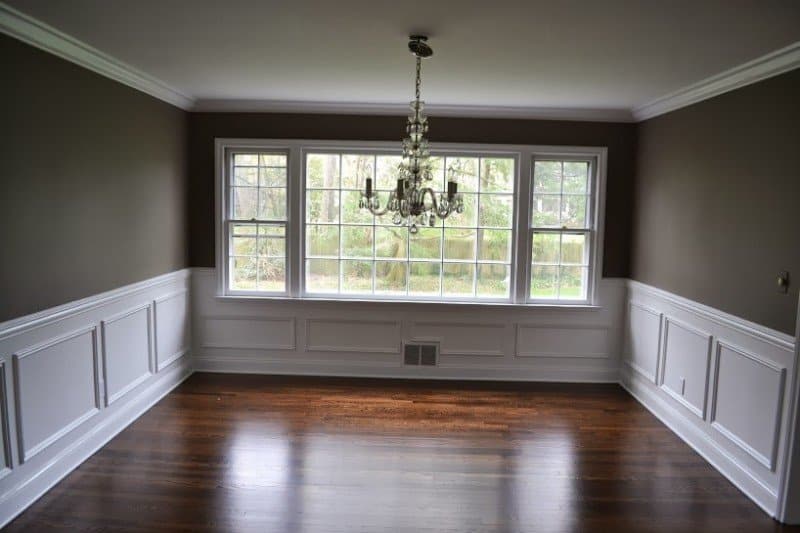 A living room or a dining room should have a beautiful decoration. One of the options is to decorate the room with a fantastic choice of tile. Have you noticed it yet? The example above uses wainscoting.
However, what is wainscoting? Then, what is the difference between wainscoting and beadboard? We have what you need to know here.
First of all, the beadboard is commonly used to create a rustic-themed room, because it sparks a countryside feeling. However, beadboard can also be elegant and sleek. Besides, it gives contrast to the room.
The installment used to require professionals to place beadboard piece by piece. Now, it is more time-effective, because pros install the entire sheets at one time. Moreover, the beadboard is produced in MDF, PVC, and a lot of other types.
You may also wonder, where could I install bead boards? Bead boards can be installed in several places, such as ceiling, cabinets, kitchen backsplash, and other interiors.
So, what is wainscoting?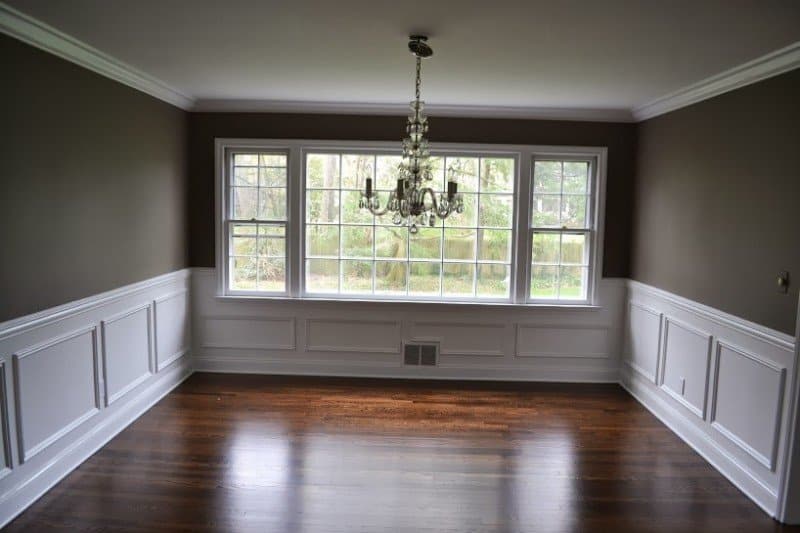 Wainscoting is most likely to be found covering the entire wall, ceiling, and kitchen cabinetry. Commonly, people know it as beadboard wainscoting, and it is usually used in the restroom.
In short, the beadboard is installed only 1/3 of the wall. The upper part is decorated with chair rail, and the bottom part is decorated with beadboard wainscoting.
The two are different in several aspects, but a lot of people love merging the words, making it hella confusing. Don't worry; we'll help you to see the difference.
Wainscoting vs. Beadboard: The Difference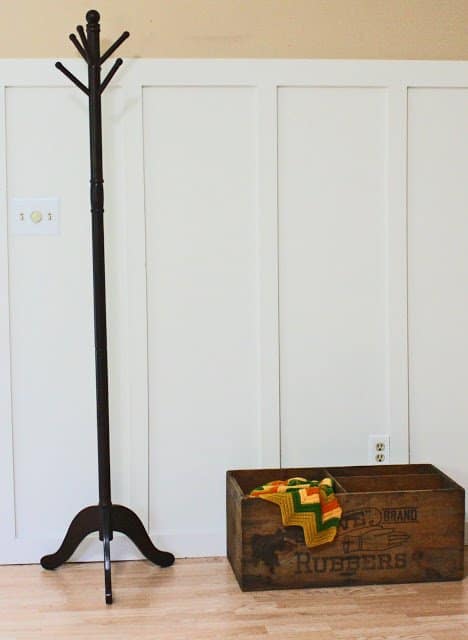 Since a few centuries ago, humans have been trying to protect themselves from the weather, primarily when it's raining. During this season, the walls are affected by rainwater; it causes damages.
Since then, humans have been using a lot of different things, such as boards made of riven oak woods used for covering the entire wall. Then, many years later (the 1700s), the panels covered only the lower part of the wall.
So, what are the differences between the beadboard and the wainscoting?
Wainscoting is known for two unique aspects: a panel and the panel's frame that surrounds it. Wainscoting's frame is composed of four items: the stiles and the rails (leading and bottom).
Moreover, there are four variations of wainscoting that people usually say:
board-and-batten;
raised-panel wainscoting;
beadboard wainscoting;
and flat-panel wainscoting.
Meanwhile, beadboard isn't like a panel because it consists of narrow wood slabs. These slabs are vertically lined up. Each slab is bordered by a bead, which is a narrow ridge.
However, the modern style is more time and cost-effective because it's easy to attach. Plus, today's beadboard has monolithic sheers that are long rather than narrow.
10 Designs of Wainscoting Style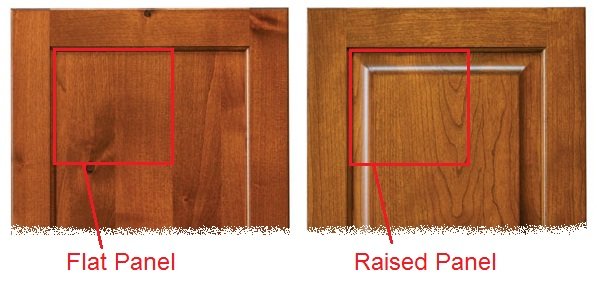 First of all, the difference between the flat and the raised panels is quite clear. Then, having read the previous detail about wainscoting and beadboard, it's time to take a look at these ten styles of wainscoting style board.
Beadboard Wainscoting Style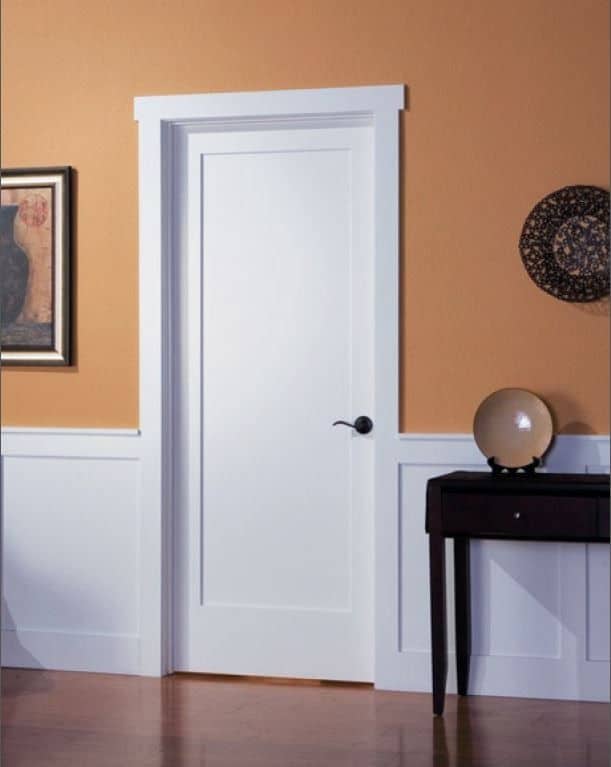 Beadboard wainscoting seems challenging to make. The appearance, such as the trim, looks challenging to build.
However, this style is quite easy. Usually, a local furniture store will provide a set of these, so you only need to assemble the pieces.
Raised Panel Style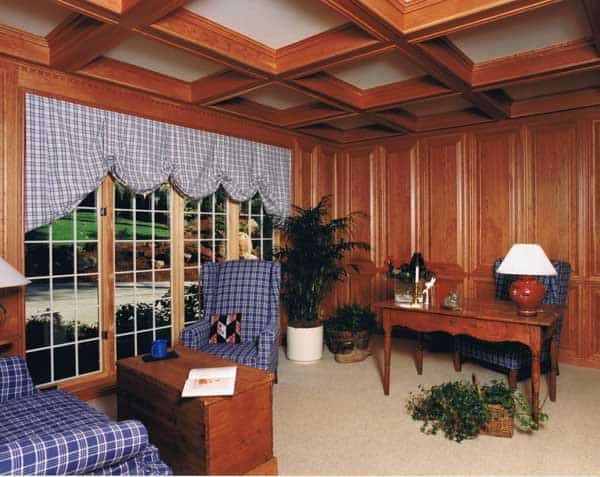 One of the earliest models of wainscoting is the raised panel wall covering. This covering is composed of panels that are already installed with flat boards.
The combination creates a look of the famously raised panels on the wall. The final touch of this style is a leading cap along with the baseboard trim.
Board and Batten Style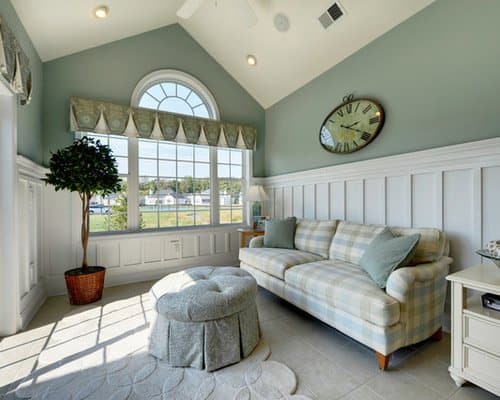 Many people agree that creating this particular style is not quite an obstacle. Moreover, the wall becomes more enjoyable after the installed board and batten wainscoting.
There are three particular ways of installing board and batten wainscoting; only half of the wall, in a square pattern, and a rectangular pattern.
Then, what's the most noticeable difference from this style?
Well, as you may notice, this particular design doesn't require back paneling. You only need already installed boards and the drywall.
Why isn't it becomes an obstacle?
First of all, the board and batten can be installed easily using ¼ inch back panel.
Then, you need to install the pine board for the frame. The distance between each is 18 inches.
Meanwhile, the wood should be 3 inches broad and 3/8 inches in thickness. Lastly, the baseboards are placed at the bottom part of the finished product.
Beadboard and Portraits in Frames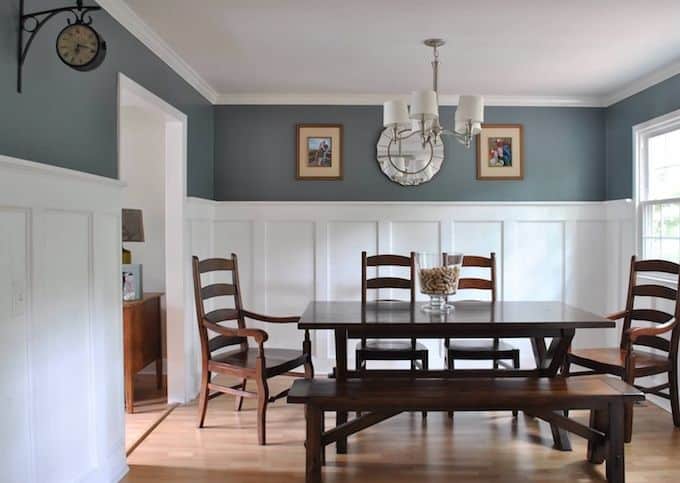 This is an additional idea of utilizing a board and batten type of wall covering. As the covering is made of the board and batten style, the old photo frames and other wall decorations can be added to elevate the value of the room.
This way, the room becomes nicer. You can either create your personal picture frames or buy them from the store. After that, you can install the frames to the upper wall using glue or nails.
Barn Door Wainscoting Style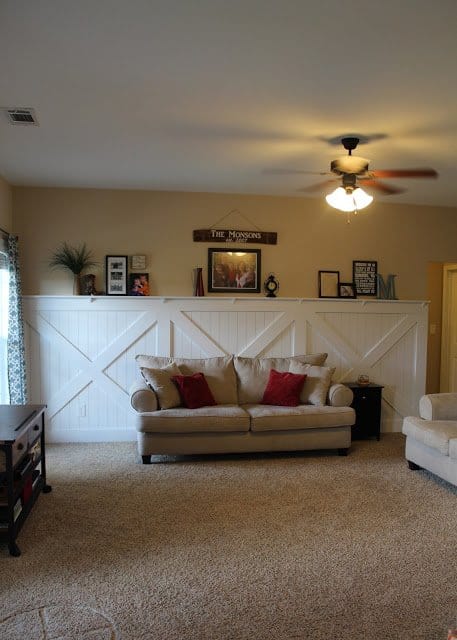 Are you familiar with paneling on a barn door?
If you're not familiar with that, then you can take a look at this picture. As you see at a glance, there are two wood slabs crossed on the front.
You may wonder, how am I supposed to make the barn door using wainscoting board?
Well, the easy way is to use 3-inch wood pieces to create the side-frame.
Later, the finished product of this step is a side-by-side box.
Then, the 3-inch slabs, or boards, are crossed on each other, creating an X appearance.
The good side about wood is that you can assemble them using nails and glue only.
Two-tone Wainscoting Style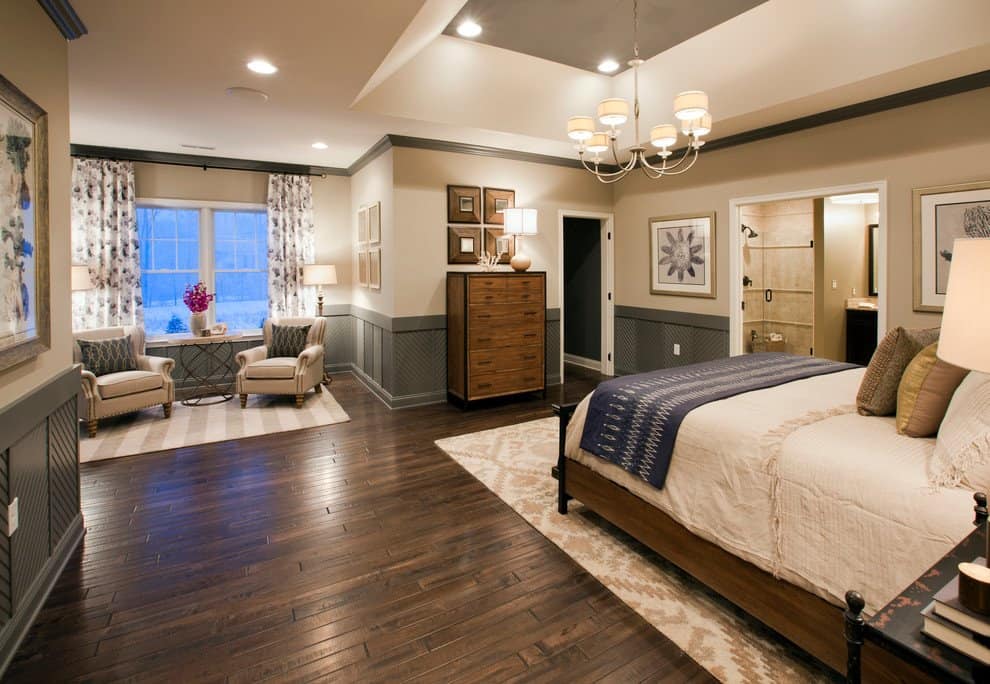 Wait, "two-tone"? What does it mean?
Two-tone means there are two different colors of wainscoting used as wall coverings.
Usually, the colors are still in the same shade; for example, the picture shows a light gray and a darker gray. The color option depends on your taste.
To perfect the design, you can add pictures with wainscoting frames on the upper wall. If you're thinking about painting the wainscoting, we'd suggest utilizing a tape for the edges or area shouldn't be covered for a perfect result.
Elegant Sculpted Wainscoting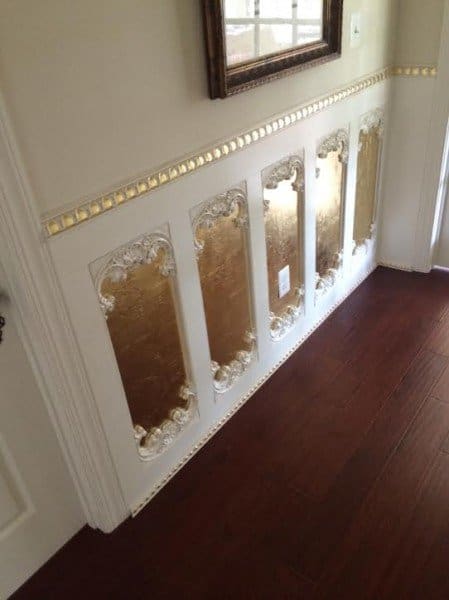 Sculpted wainscoting is believed to be the most elegant and sophisticated style of wainscoting.
Perhaps, this remark is caused by the fact that it's almost unusual to encounter. Many years ago, people chose to have their wainscoting handcrafted by the real artist(s).
These days, we can easily get the imitation from the local furniture store. Besides, you can always use decorative panels which are inserted into the frame molding.
Off-set Square Style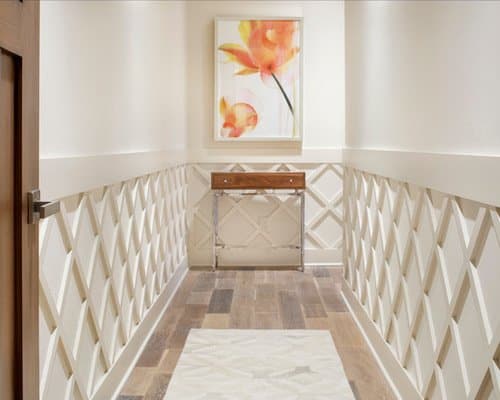 If your house has a contemporary design, you need to install this off-set square wainscoting. This off-set square wainscoting style can be installed in several different ways. You may be asking why.
If so, the answer is because this type of wainscoting has similar board panels like common wainscoting only that the trim of the baseboard and the top cap are more modern.
The square can be smaller or bigger depends on your preference. Besides, they are made of wood so that they can be easily altered. Then, you can place the squares in any position you think fit, such as diagonal, straight up or down.
Metropolis Circles Style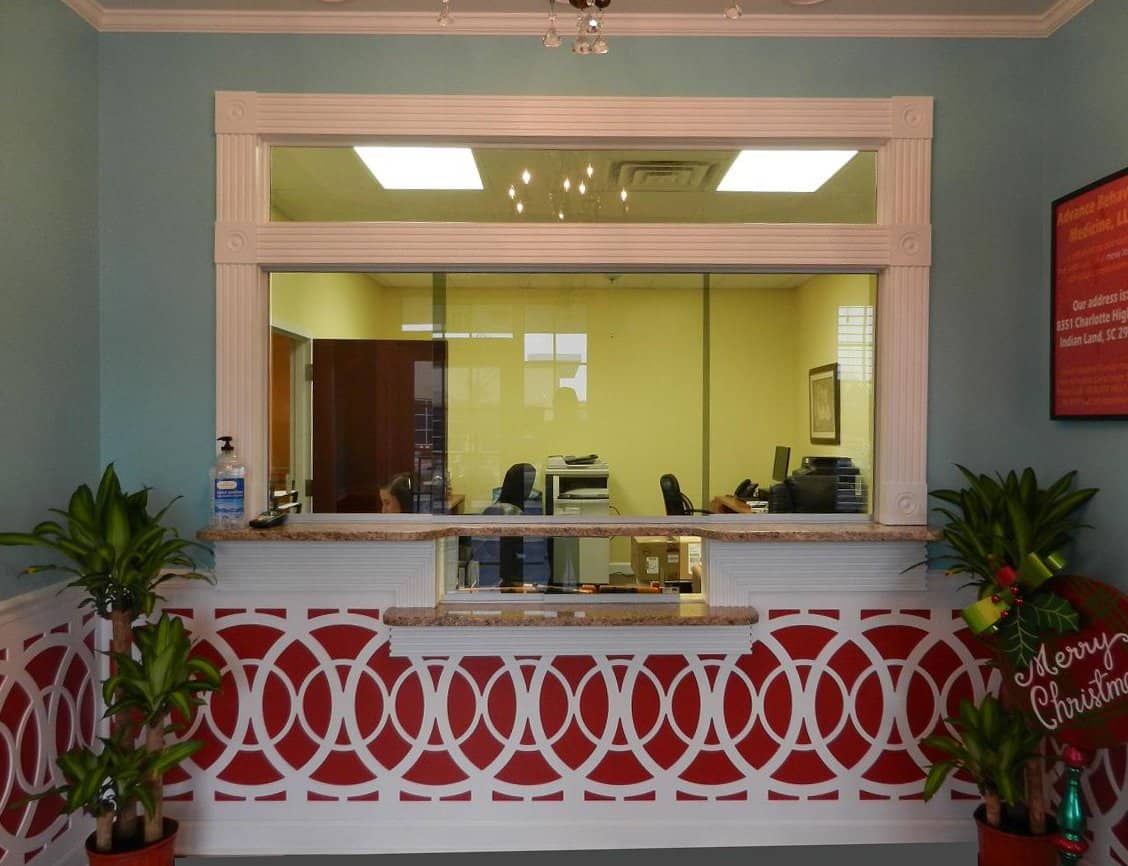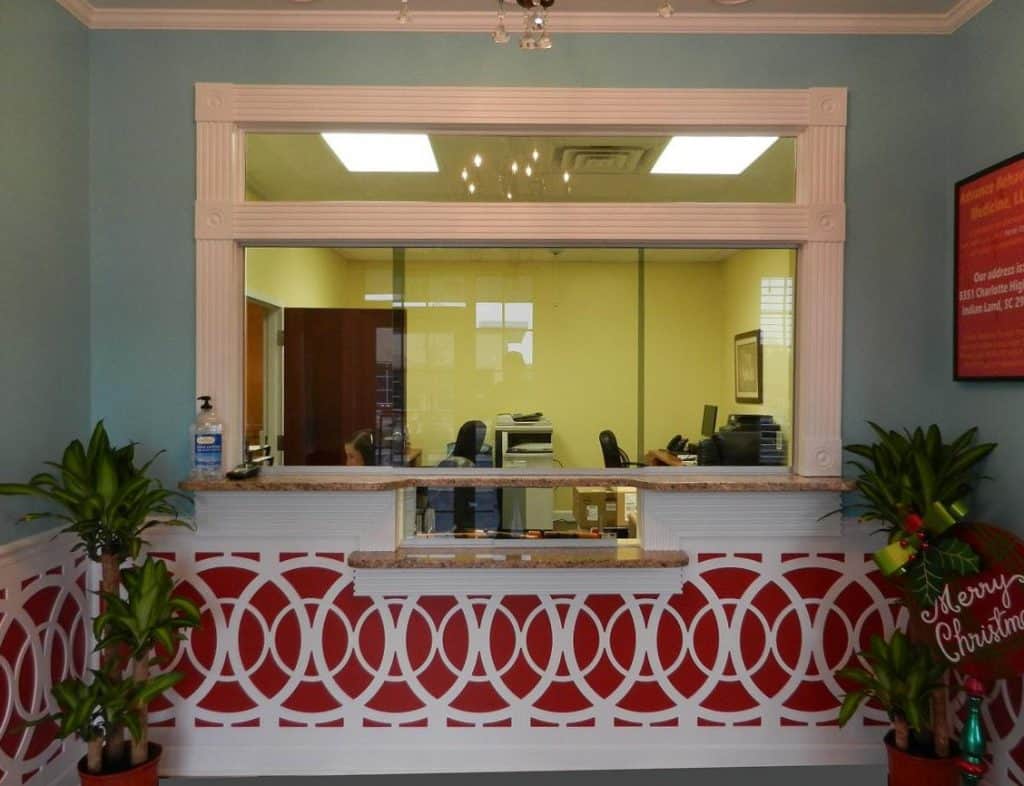 Metropolis circles wainscoting is different than common, plain wainscoting. This style utilizes three essential aspects; baseboard trim, support board, and leading cap.
Moreover, the design of this style is unique because it has a lot of circles that are made of wood. The distance between each ring is about 24 inches.
Shoulder Height Style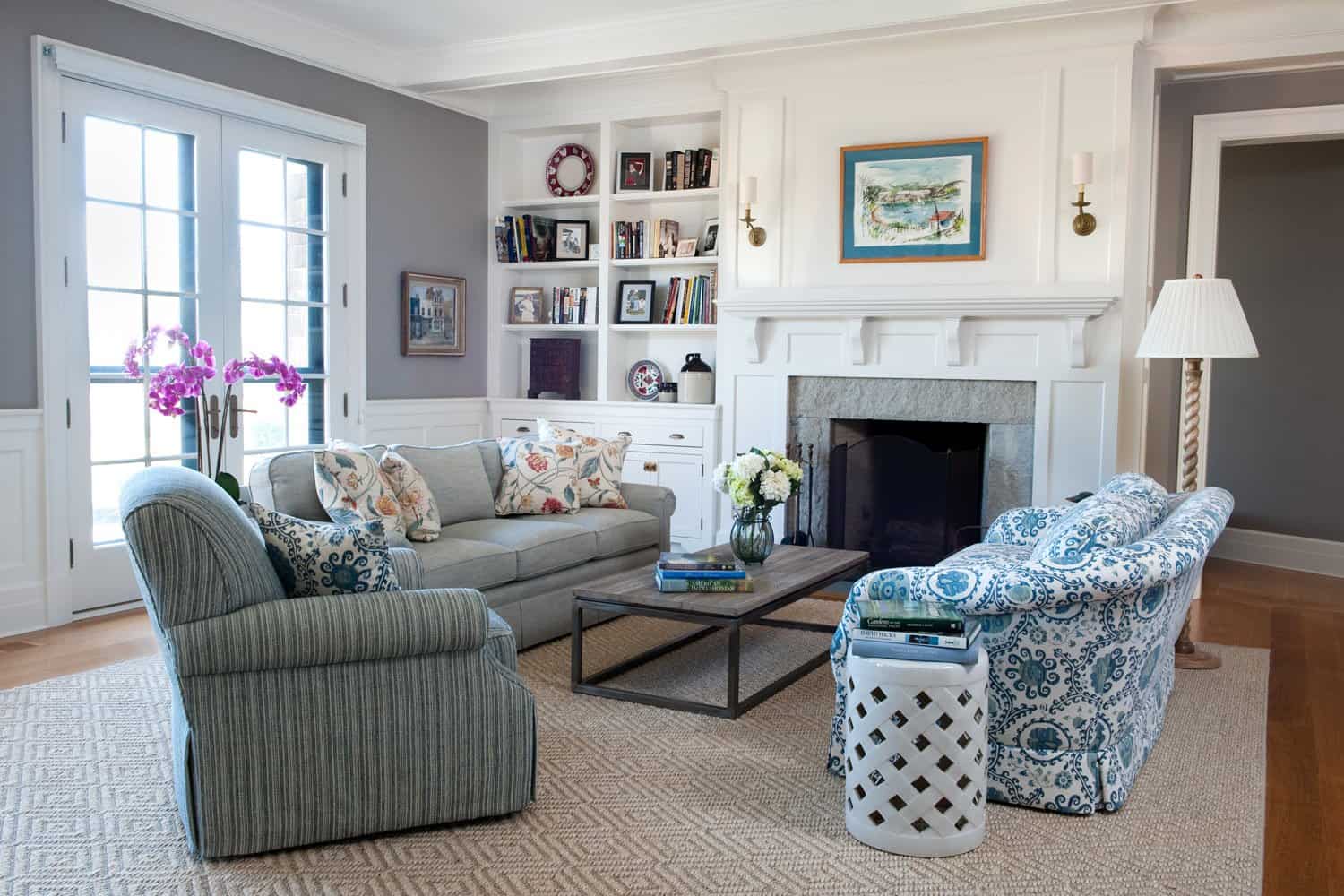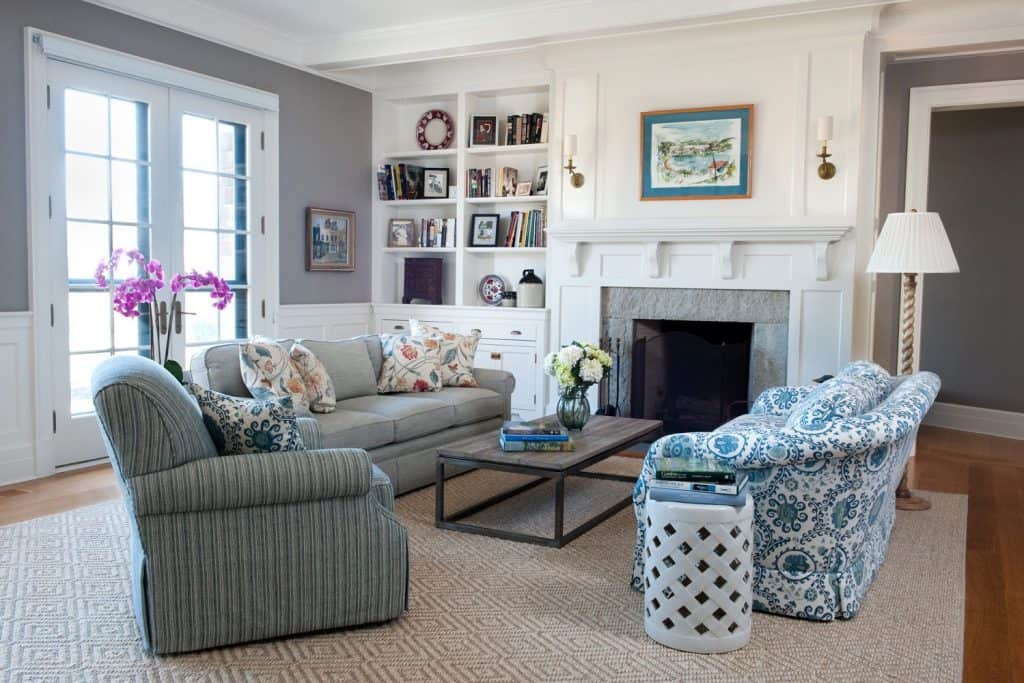 Shoulder height wainscoting is not a design, but rather it is an option for other designs.
This style is, in particular, introducing a shoulder height wainscoting. One of the most popular models is the one with a molding explicitly designed for photo frames, which are usually placed on top.
Which wainscoting styles usually come at shoulder height? They are; board and batten, beadboard, raised panel, and flat panel.