Don Pedro Brooklyn is reader-supported. When you buy through links on our site, we may earn an affiliate commission. Learn More
Steampunk Home Decor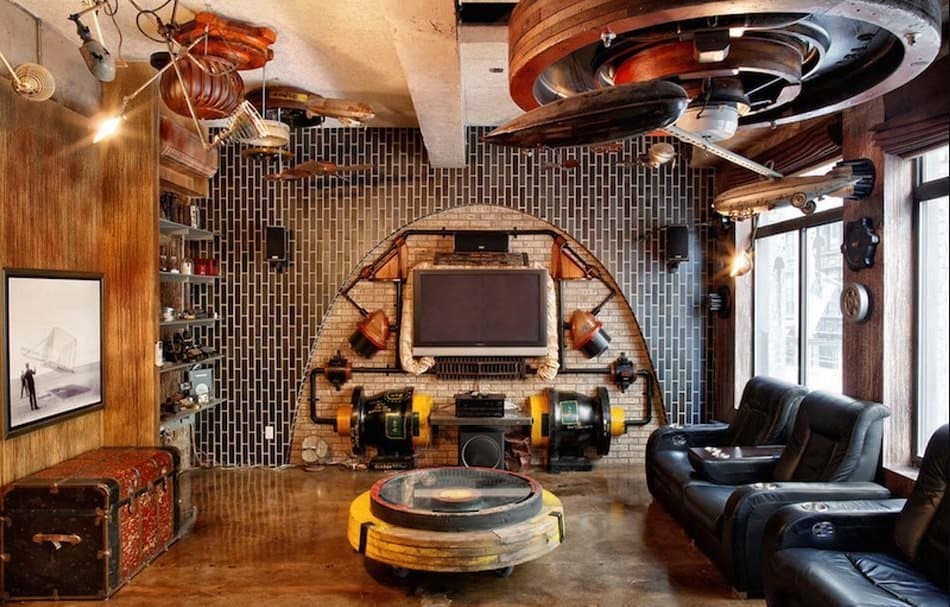 It is pretty common knowledge that there are several different types of design styles people can get inspiration from as they try out a new décor style in their home.
However, one unusual design style most people aren't aware of is the steampunk décor style.  When you hear the term "steampunk," what's the first thing that pops in your mind?
Usually, we picture the Victorian era and all the great and wonderful inventions from that period. Steampunk also plays a part in cosplay.
You see attractive females dressing up in leather corsets paired a crinoline, and they complete the entire outfit by adding pilot goggles and barrel a barrel gun.
Yup, that what steampunk style is.
Even though steampunk is still new and elusive when it comes to home design, it is gradually beginning to show its influence in the world of interior design.
Steampunk can simply be defined as the blend of both elegance and machinery.
Steampunk and Interior Design
The steampunk style cannot be called the most popular style when it comes to interior designs.
But why is that exactly?
Perhaps it's because most people don't even know the basic facts surrounding the concept of steampunk.
When you hear the word steampunk, you're immediately transported to visions of the Victorian era, including all the inventions and ideas that were prevalent back then.
However, this representation cannot be considered complete if you don't add in the industrial details.
You can find steampunk style influences in interior design especially in Gothic-Victorian fashion and decorations.
How to Steampunk Your Home
If you're looking to create an entirely new look in your home, then the steampunk interior design style is the way to go.
Many people have drawn inspiration from this style to create different that fit in well with a steampunk-inspired interior.
Here's a look at some of the exceptional qualities of the steampunk interior design style that you can take note of and take advantage of especially if this is the type of style you've been on the lookout for.
1. Embellish Your Walls with Gear Wall Clocks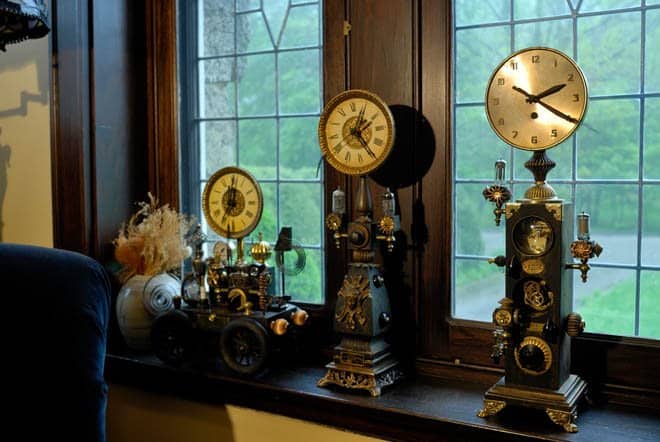 Gears are another important item in steampunk culture. So, don't forget to make use of them as you're decorating. Here's the best place to go wild with your imagination. Why not get a gear wall clock to make a statement or use them in creating industrial art pieces that you can display around?
2. Include a Industrial Light Fixture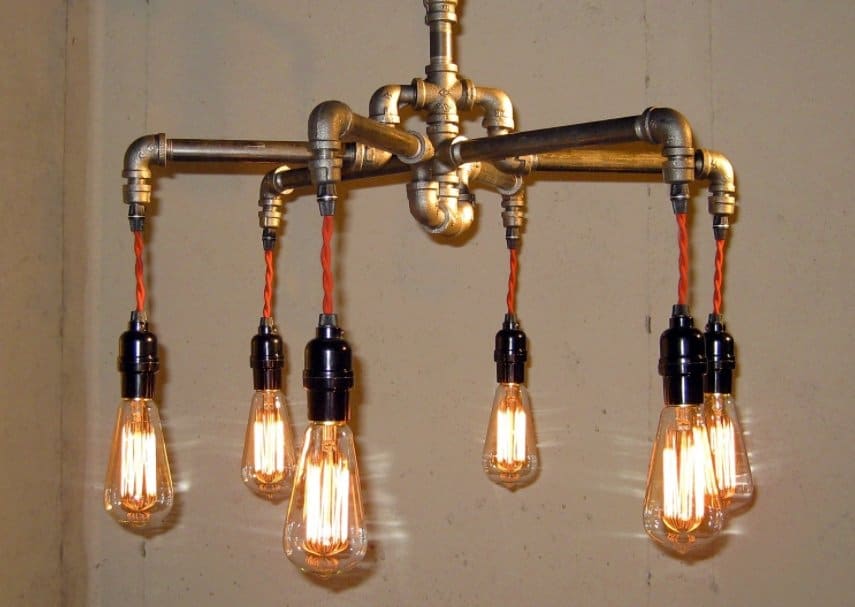 Through light, you could conveniently highlight the indoor style of the space as well as also the furniture. If you have high ceilings, use a light fixture.
3. Use Revamped Furniture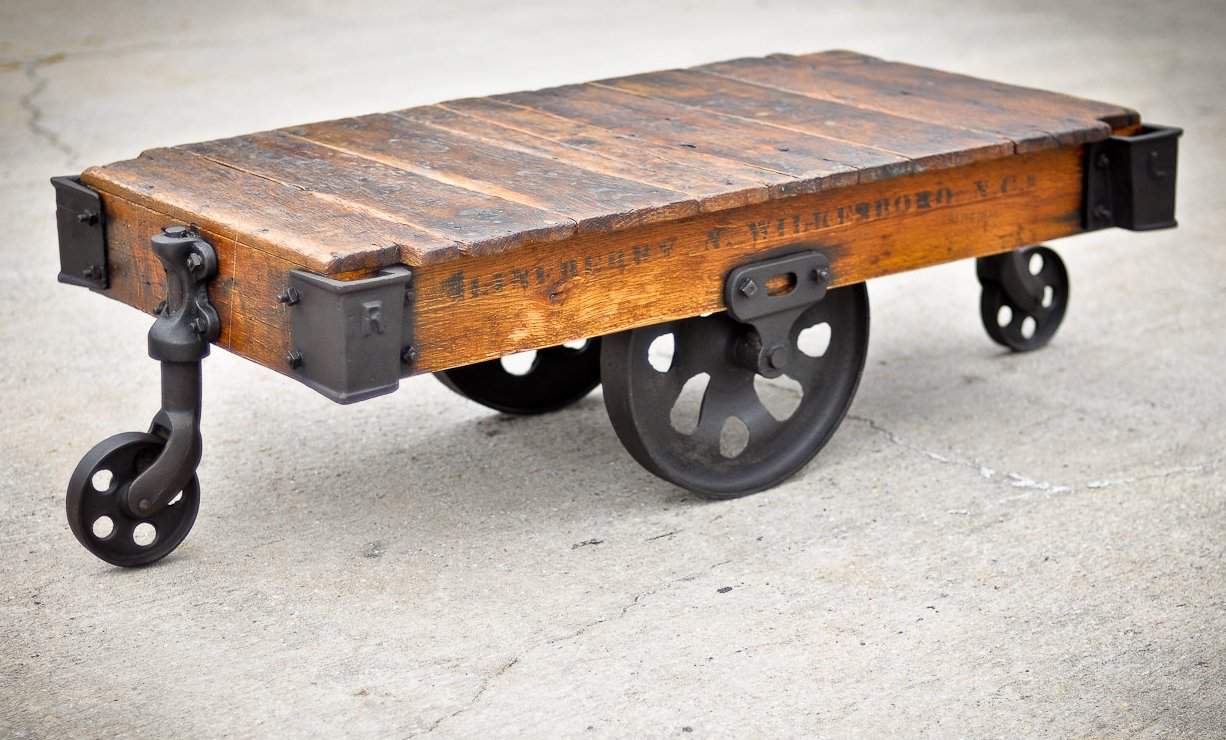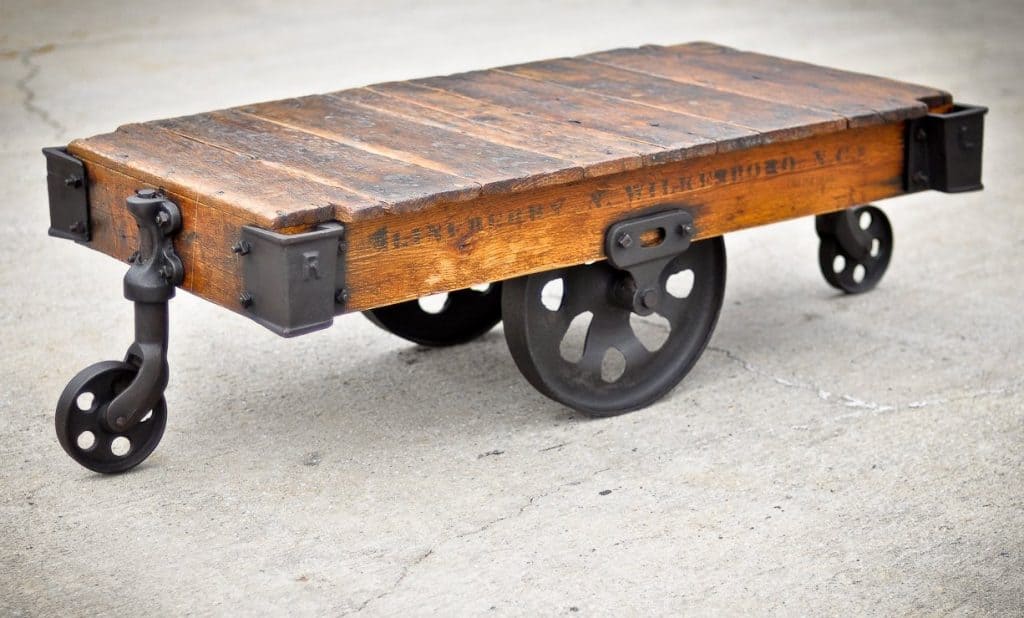 Old furniture has always been able to add a certain kind of charm to any room. If you're looking to recreate a steampunk design style, then old furniture is the way to go to.
The only "new furniture" you should consider buying are those peculiar to the Victorian era.
4. Soft Neutral Color for Steampunk Home Decor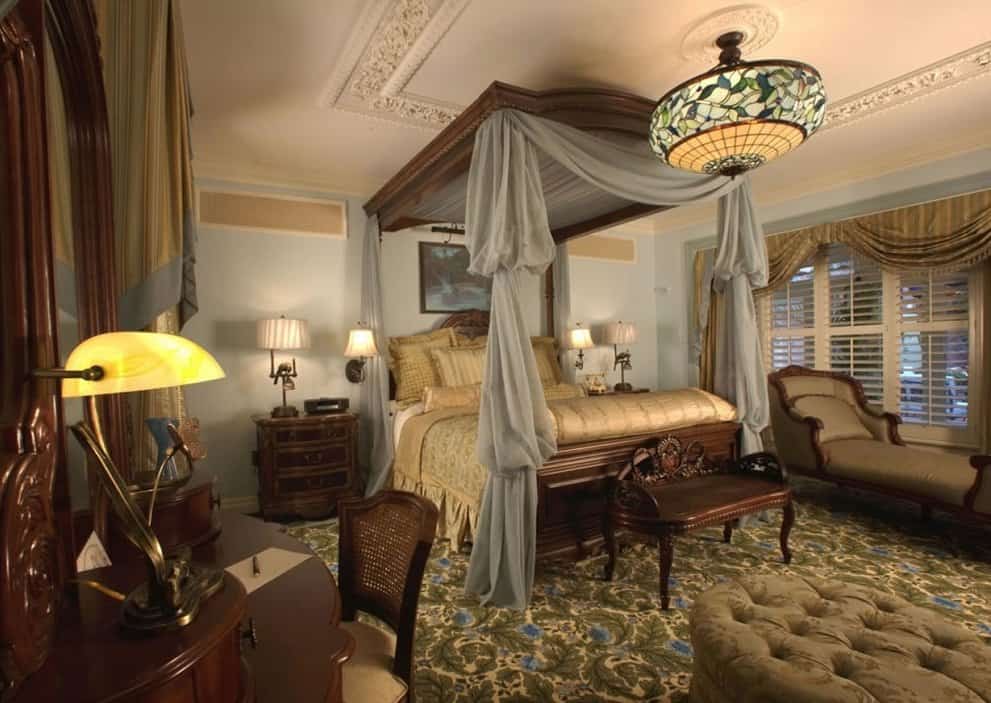 Some of the colors commonly associated with steampunk style include black, brown, cream, sepia, dark green, and dark red.
You can use any one of them or a combination of two or more on the room you're trying to decorate. Metallic colors also work well.
5. Display Old Globes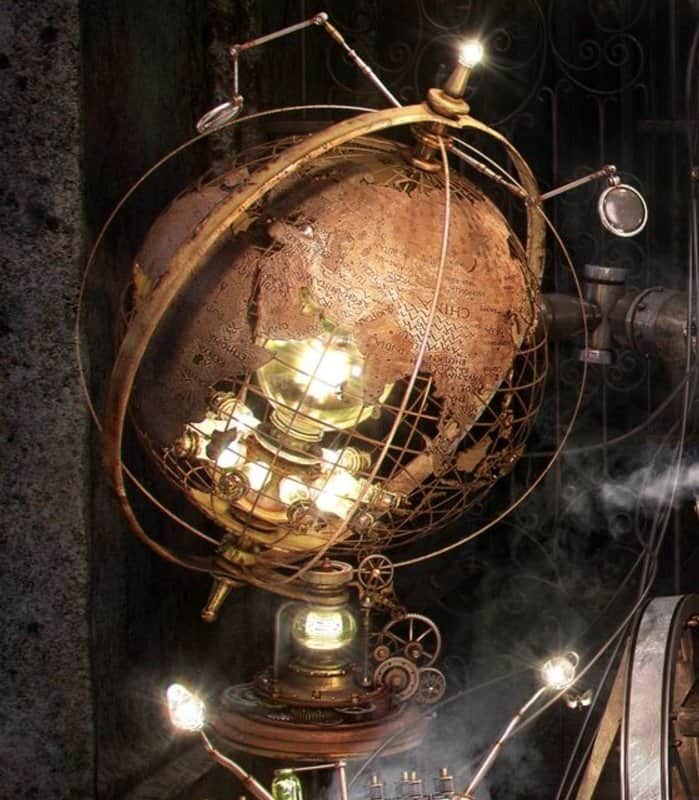 A favorite item in the steampunk style is the terrestrial globe. Terrestrial globes are so popular because they are antique pieces.
If you're going to decorate with this item, make sure you pick one that looks old so it can help in accentuating the décor.
6. Add A Commercial Touch with Exposed Bricks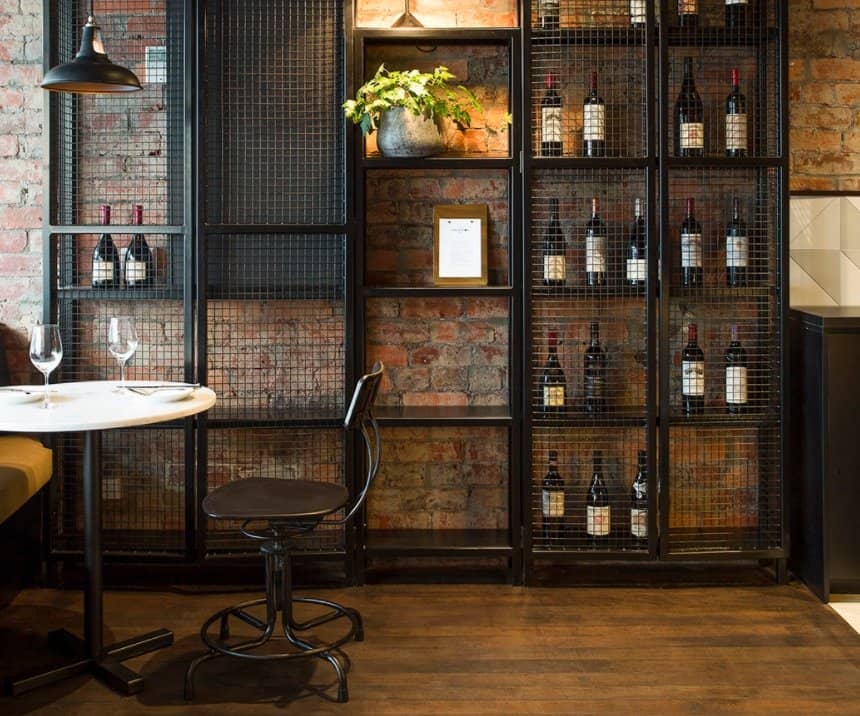 Another concept will be to cause a commercial sensation by showcasing exposed bricks walls.
If there's any space in the interior of your home that contains exposed brick, then you don't want it covered up, instead showcase it.
If that doesn't work with the structure of your home, then you can make do with wallpaper instead.
7. Expose Natural Leather Furniture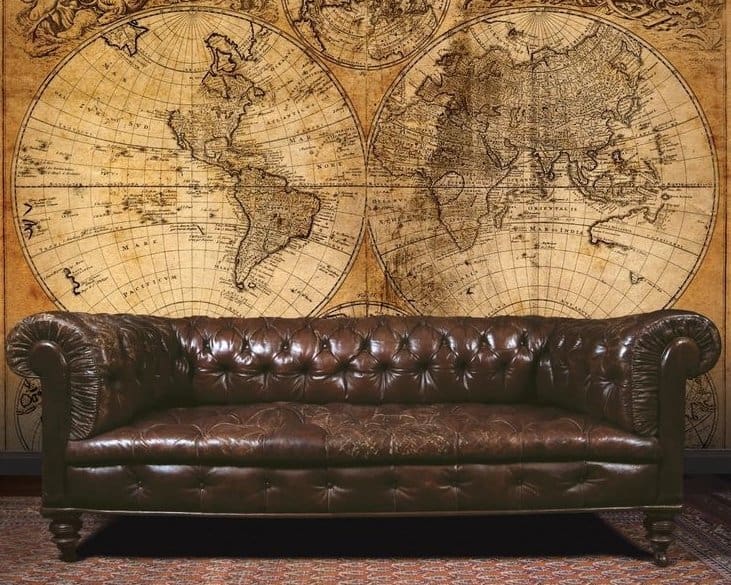 Natural leather sofa, as well as chairs, are certainly a need for steampunk admirers. It's one of the most vital products utilized to define this fad.
Not only comfy but also elegant. This product increases the deluxe degree of your home.
You can pretty much consider this as one of the most significant pieces used in the steampunk style.
Leather chairs and sofas are a must-have for steampunk admirers. As one of the most defining material in steampunk, it deserves to be showcased.
8. Decorate with Sepia Images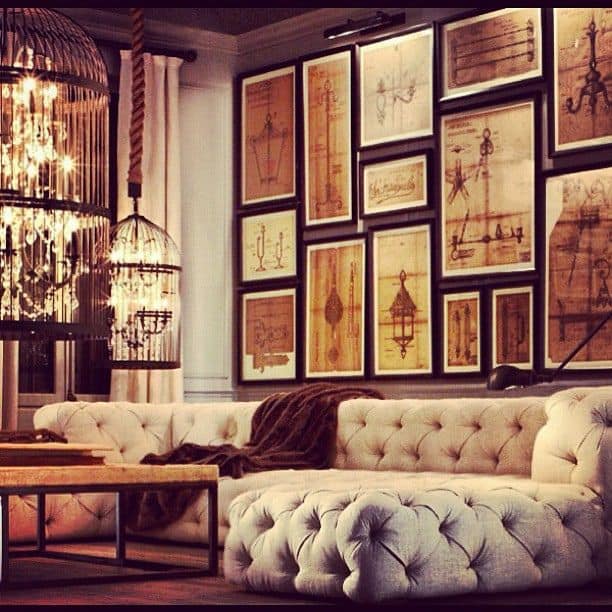 Antique photos, usually sepia photos, are another ideal item you can use in decorating your steampunk setting. You can make use of photos you found and printed off the internet or old family photos.
9. Use Victorian Pattern Wallpaper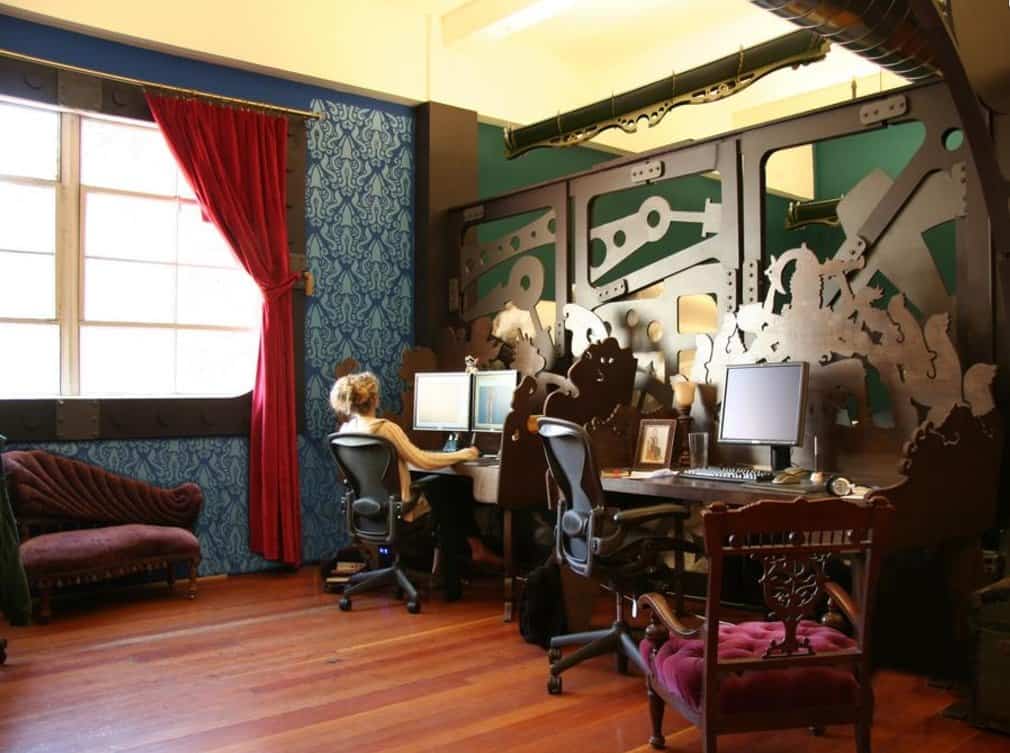 If sepia photos don't particularly appeal to you and you happen to have some talents in painter, one thing you can try is paint your wallpapers.
You can get inspiration from the creatures in the books of Jules Verne or some mechanical installation you saw in Time Machine.
10. Show Old Books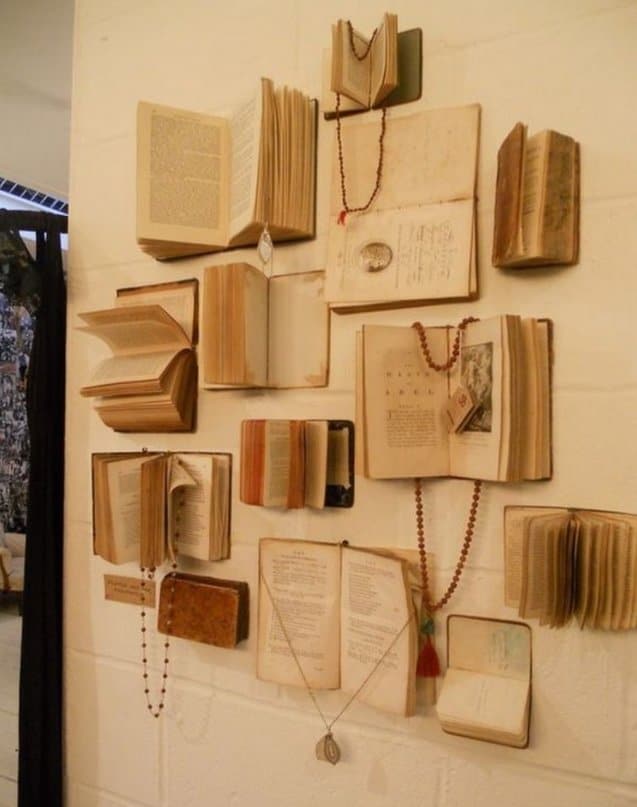 Another must-have in steampunk is old books. Of particular interest are hardcovers but the paperback is also excellent too.
Use tastefully arranged old notebooks with leather covers to make a statement.
11. Frame Some Herbariums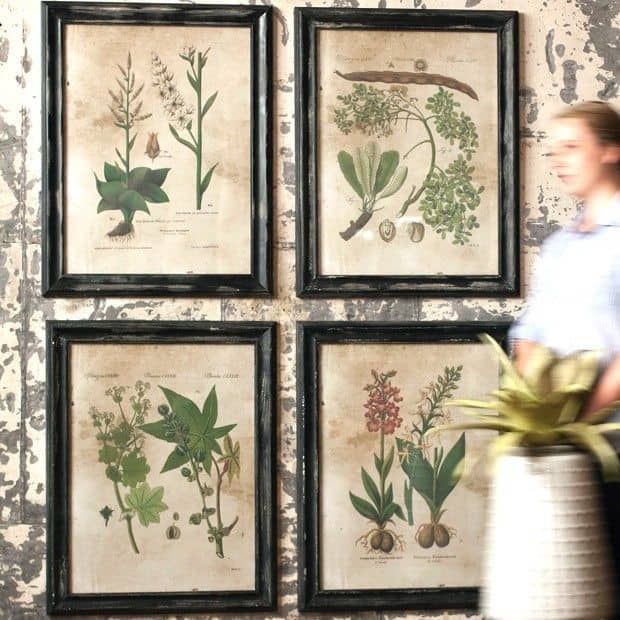 A common mistake people make when decorating is to forget about the entrance of their homes.
They spend so much time on every other room that they end up forgetting about the opening entirely.
You can decorate the framed herbariums in this area to help accentuate more of your steampunk style.
12. Hang Victorian-styled Hats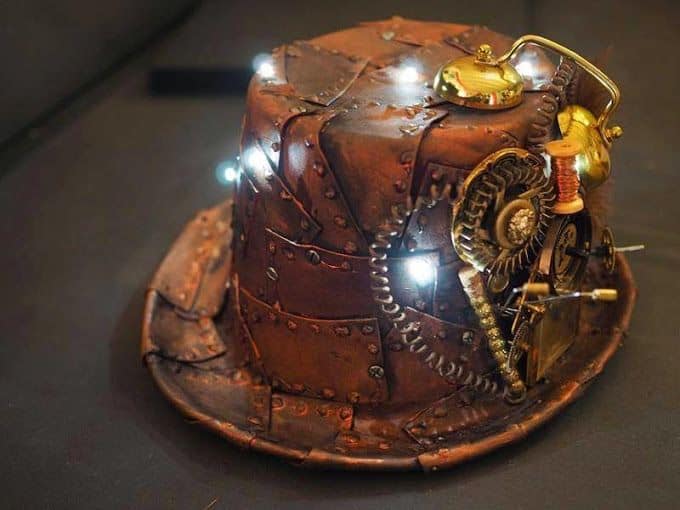 Bowler hats and top hats were rather trendy and classy back in the Victorian era.
You can also use these items to add some class to your steampunk-styled room. Hang them around as part of the décor.
13. Create a Metal Pipe Shelf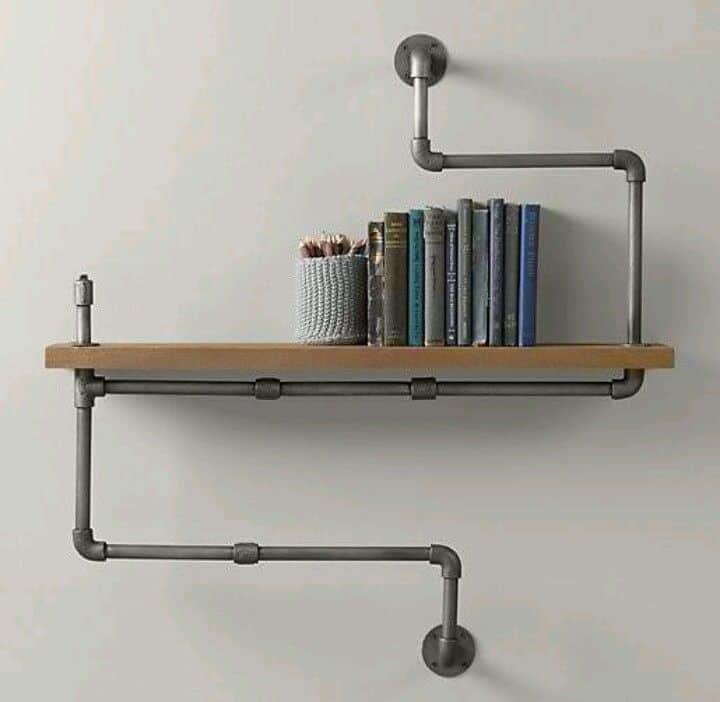 Industrial right, even when we talk about ideas to show your books! Steel pipelines are elementary in industrial design and fairly easy to manage.
14. Make a Unique Table from Old Trunk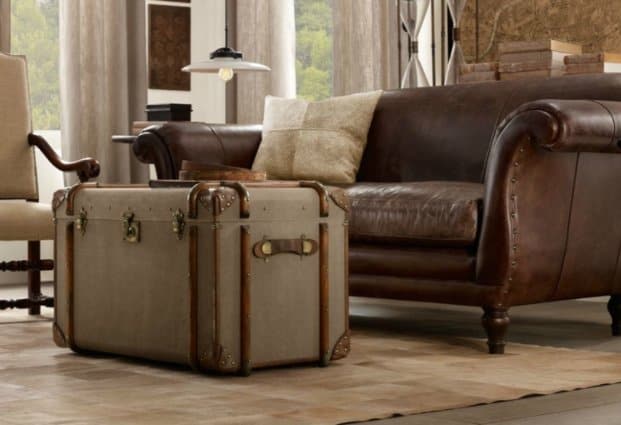 Sometimes a little improvisation is necessary for you to get the results you desire.
If you're missing a table that will fit with the interior design, you can make use of a steamer trunk or some other kind of suitcase.
15. Utilize an Old Victorian Sewing Table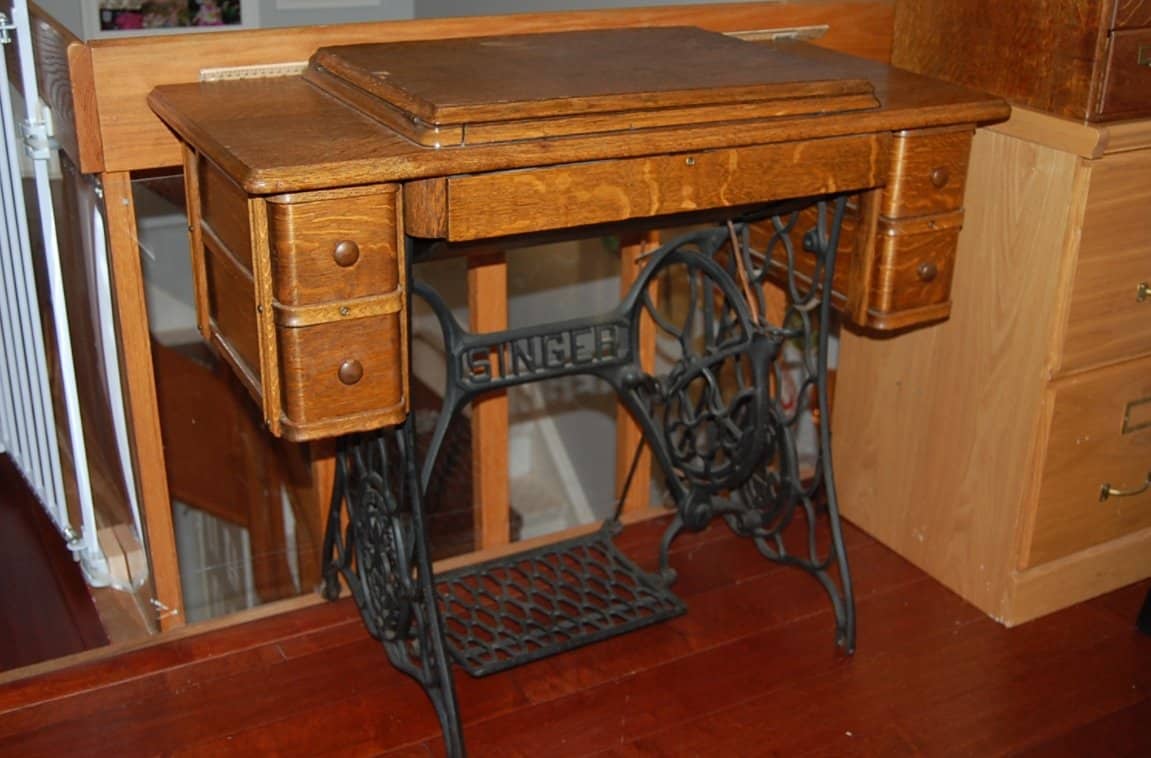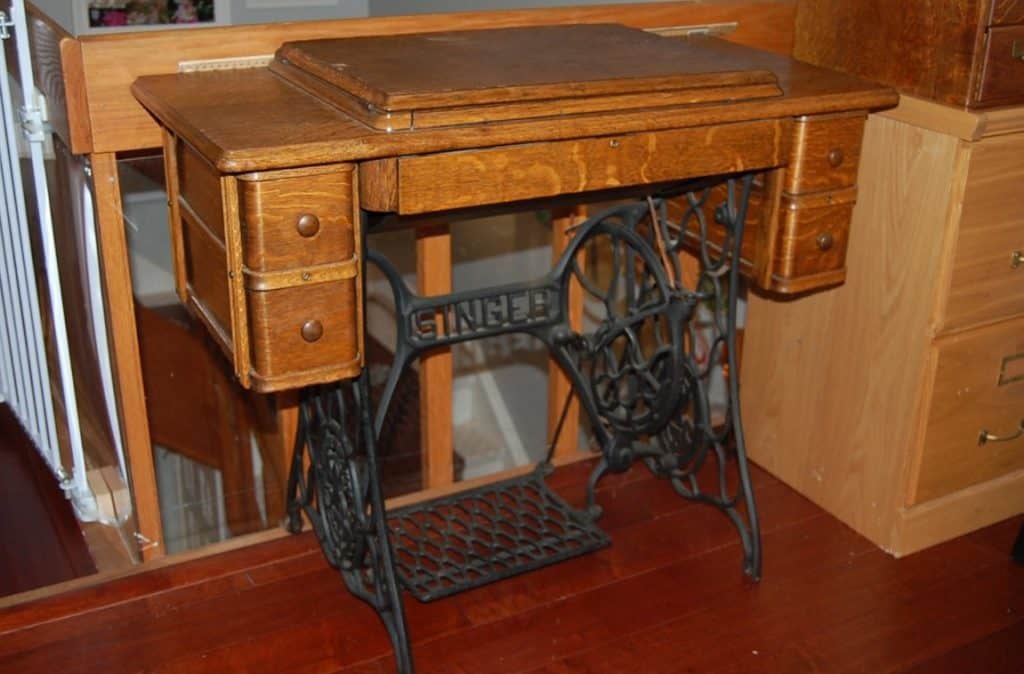 A Victorian sewing table constantly has a history which's why it will conveniently become a brand-new resource of inspiration for your site visitors.
If you put on' t have such a stunning thing in your house, attempt the antique stores.
16. Use Old Maps as Wall Murals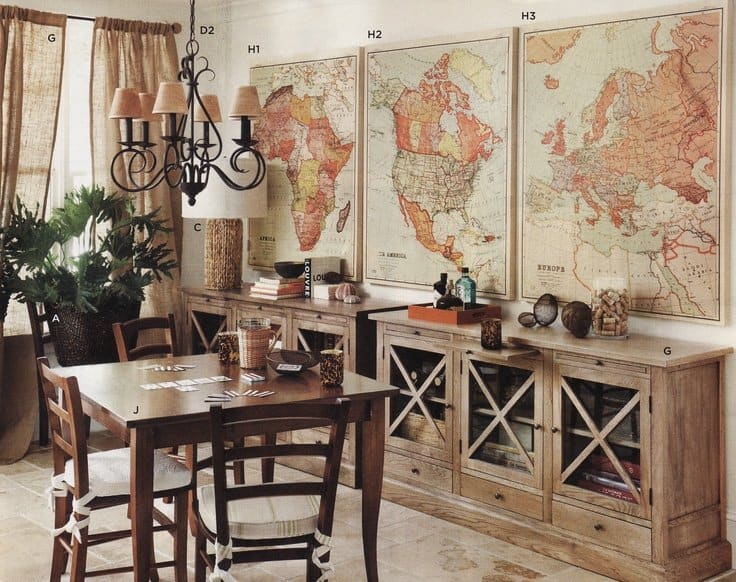 Use old maps to create some impressive murals. Additionally, you can just have them framed and hang on your walls.
If you're using this item in your design, then you want to go for older looking maps. The older it looks, the better.
17. Attempt Textural Contrast
You could develop a steampunk indoor decoration if you take care of to integrate a difficult product (leather) as well as a soft one, like a shoelace.
So, part of the appeal of steampunk is the juxtaposition of manly and also commonly feminine components.
18. Add Some Details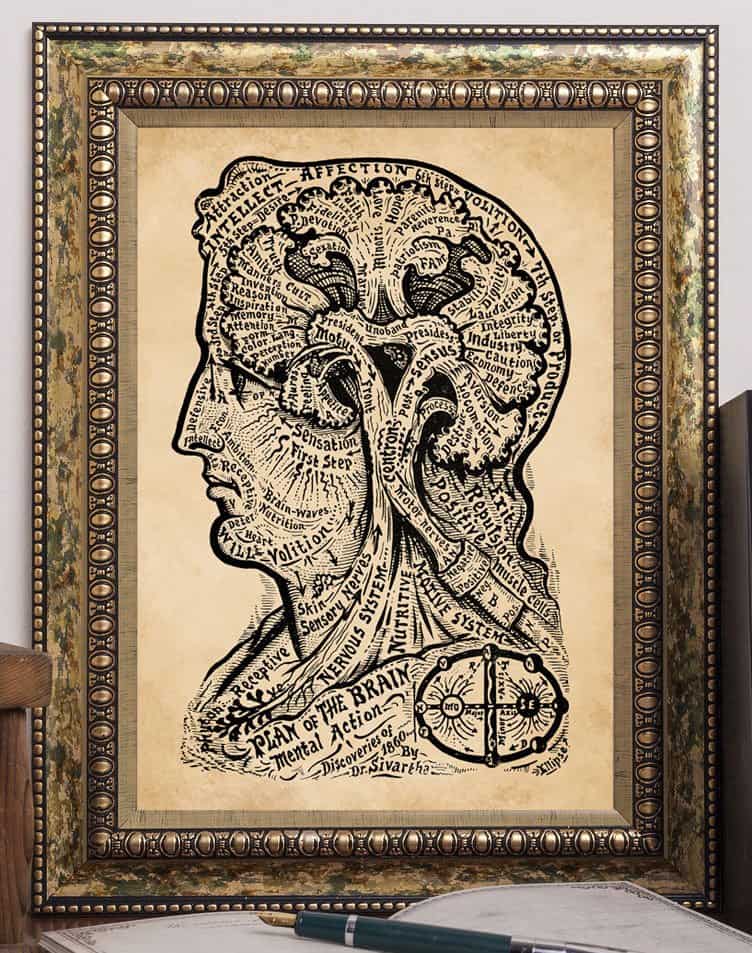 These types of illustrations are very depictive of this trend. If you take place to have something like that amongst your individual points or you're an engineer, do not be reluctant to utilize them.
You may also like: Steampunk Bedroom Ideas
19. Reveal Some Victorian Dresses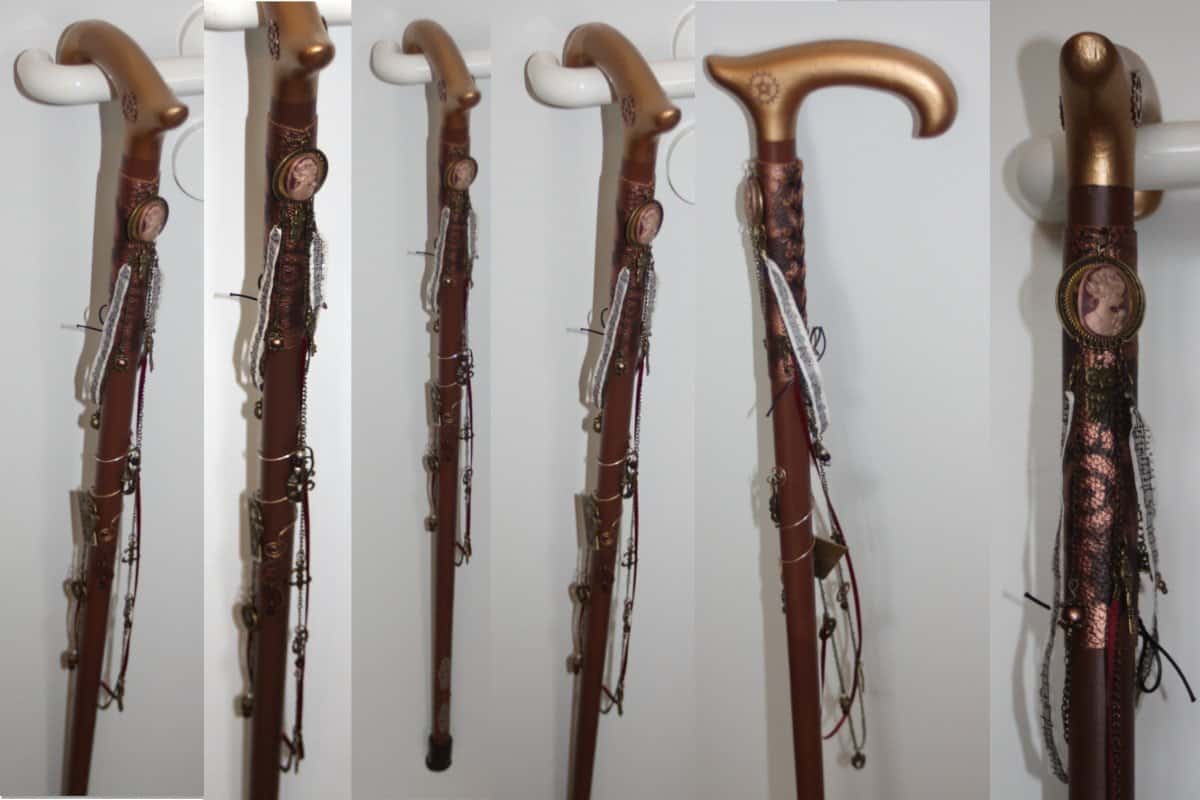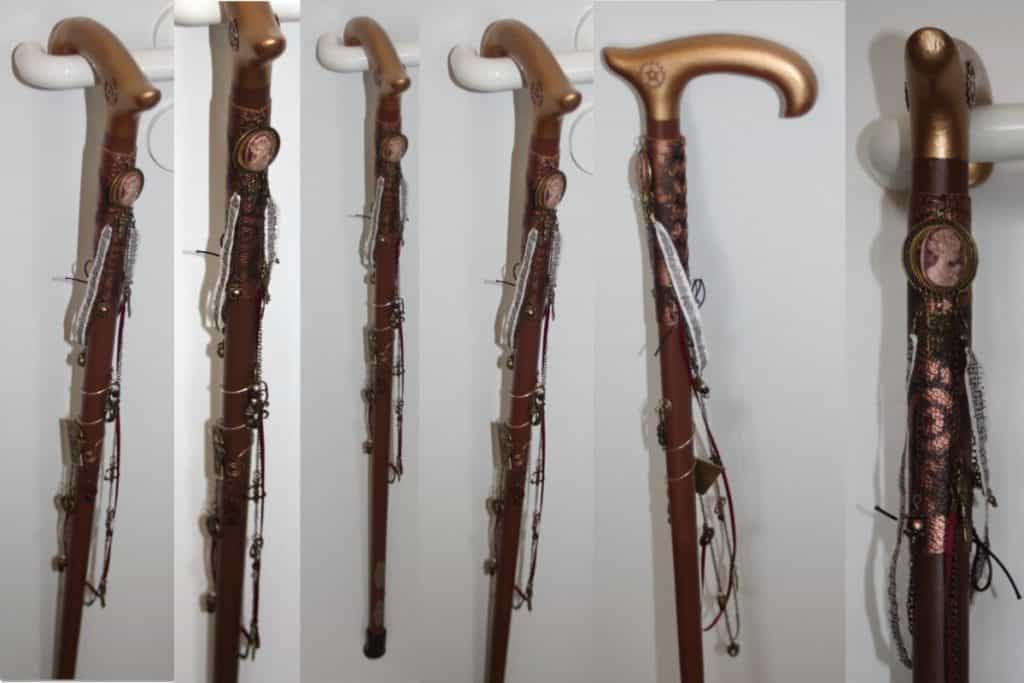 Possibly a few of you will certainly consider this a weird suggestion. However, we think it's worth an opportunity.
Helmets or walking canes are also an excellent selection, as well as they are definitely much easier to discover in antique shops.
20. Reveal Antique & Vintage Items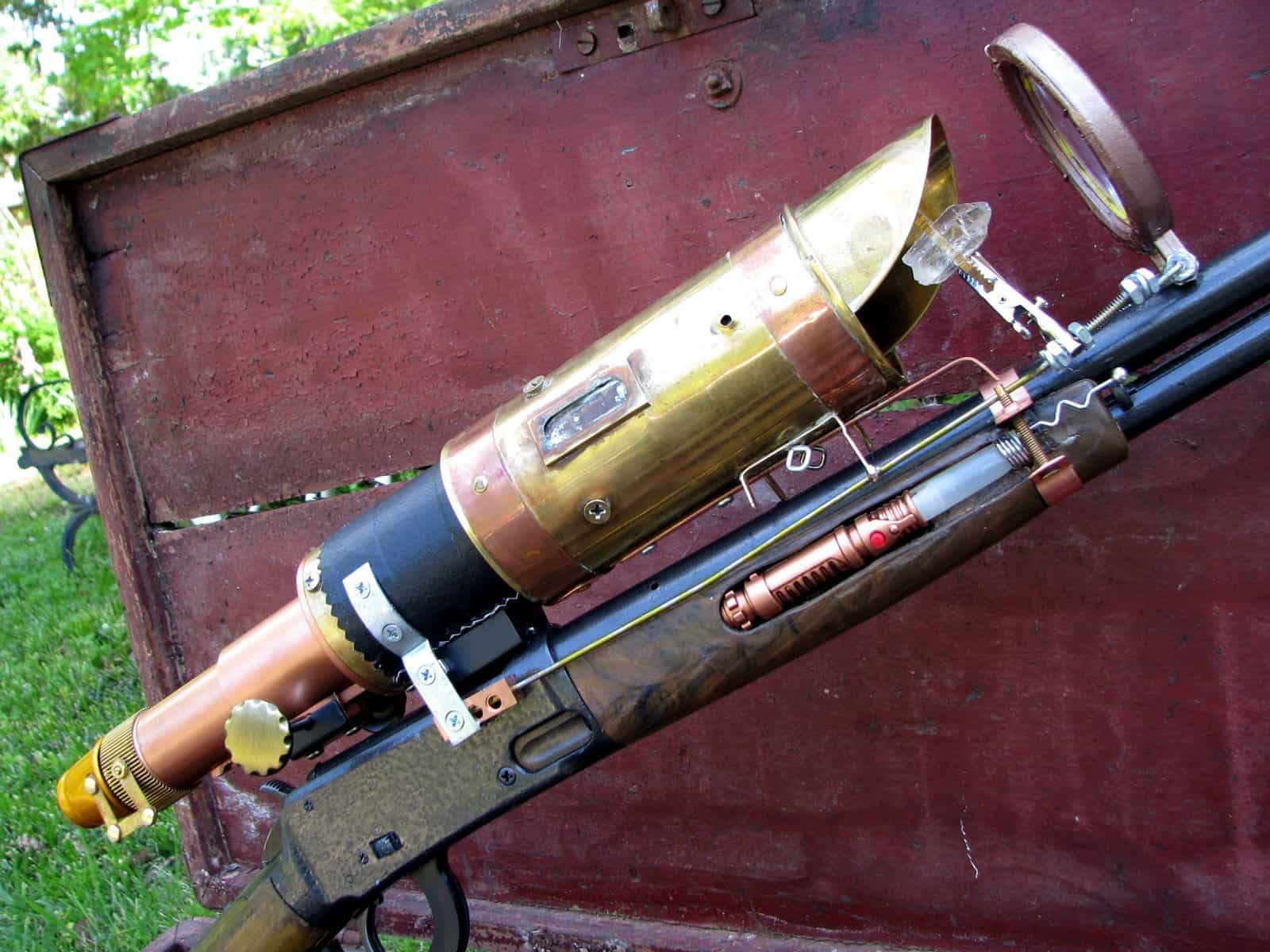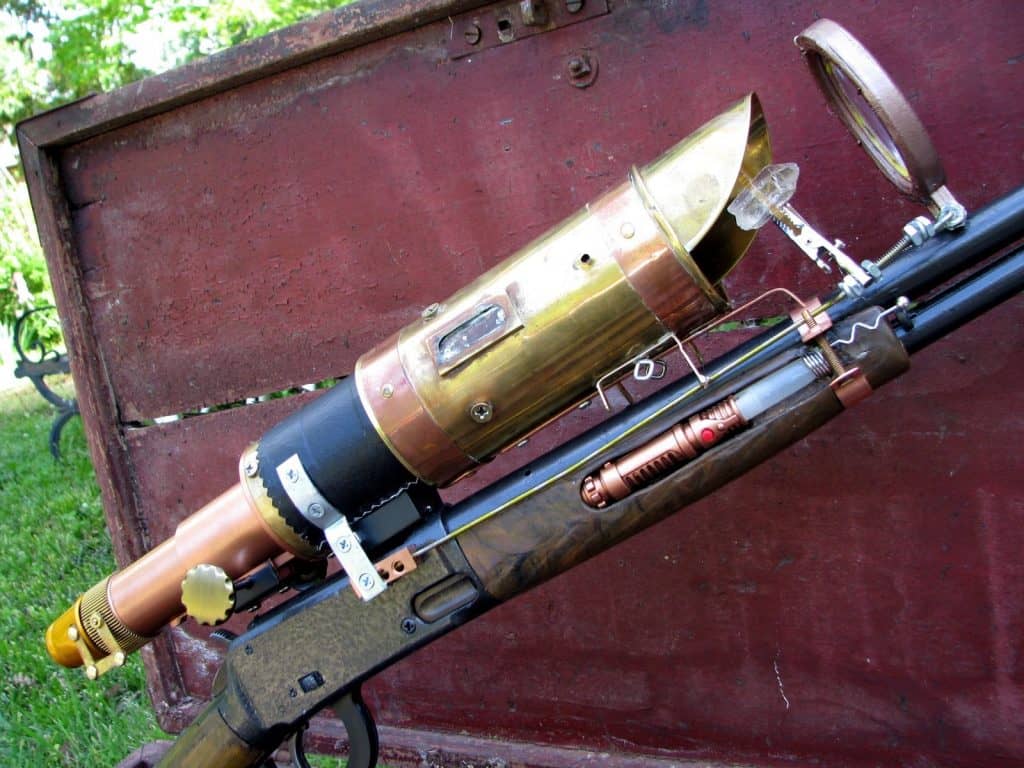 Victorians were passionate about inventing new gadgets and tools. Best of all is that you can locate some of these inventions in antique shops.
They may not be working the way they should, but it doesn't mean you can't use them as decorative pieces.
21. Never Forget Tiny Wood Jewelry Boxes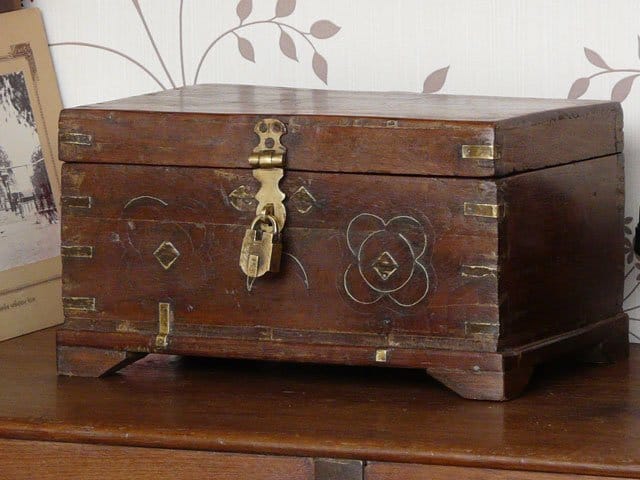 Walk up to your regional hardware store as well as buy some little metal pieces like equipment, or screws or anything else that could be glued to the wood box. You will not regret this!